Elvira's House of Horrors Leaks | Ruby Red WOZ Re-Release | Ghostbusters Code This Week? | Black Knight Stream with Steve Ritchie | Over $11,000 Raised for Project Pinball | Insider: Elvira Details | Streamer Appreciation Giveaway Winners

— This Week's Top 5 Stories —
---
1. Elvira's House of Horrors Leaks
Last week we saw on the Events page of Elvira/Cassandra Peterson's website that she is planning on being a guest at Pinball Expo next month!

Also last week, Stern Pinball teased Elvira House of Horrors! Check out the video below:
The Leaks
Then over the weekend, the leaks started happening. The images were first leaked on Pinside, and were then shared by This Flippin Podcast on Facebook. After those images were up for about 20 minutes, TWIP shared the images as well. Zach Sharpe of Stern Pinball then reached out TWIP and asked me to take down the images, which I did out of respect for Zach and Stern Pinball. The leaked images can still be found all over the internet though.
Keep an eye out for the official release very soon!!
---
2. Ruby Red Wizard of Oz Re-Release
TWIP recently learned that Jersey Jack Pinball will be re-releasing the Ruby Red version of their Wizard of Oz pinball machine.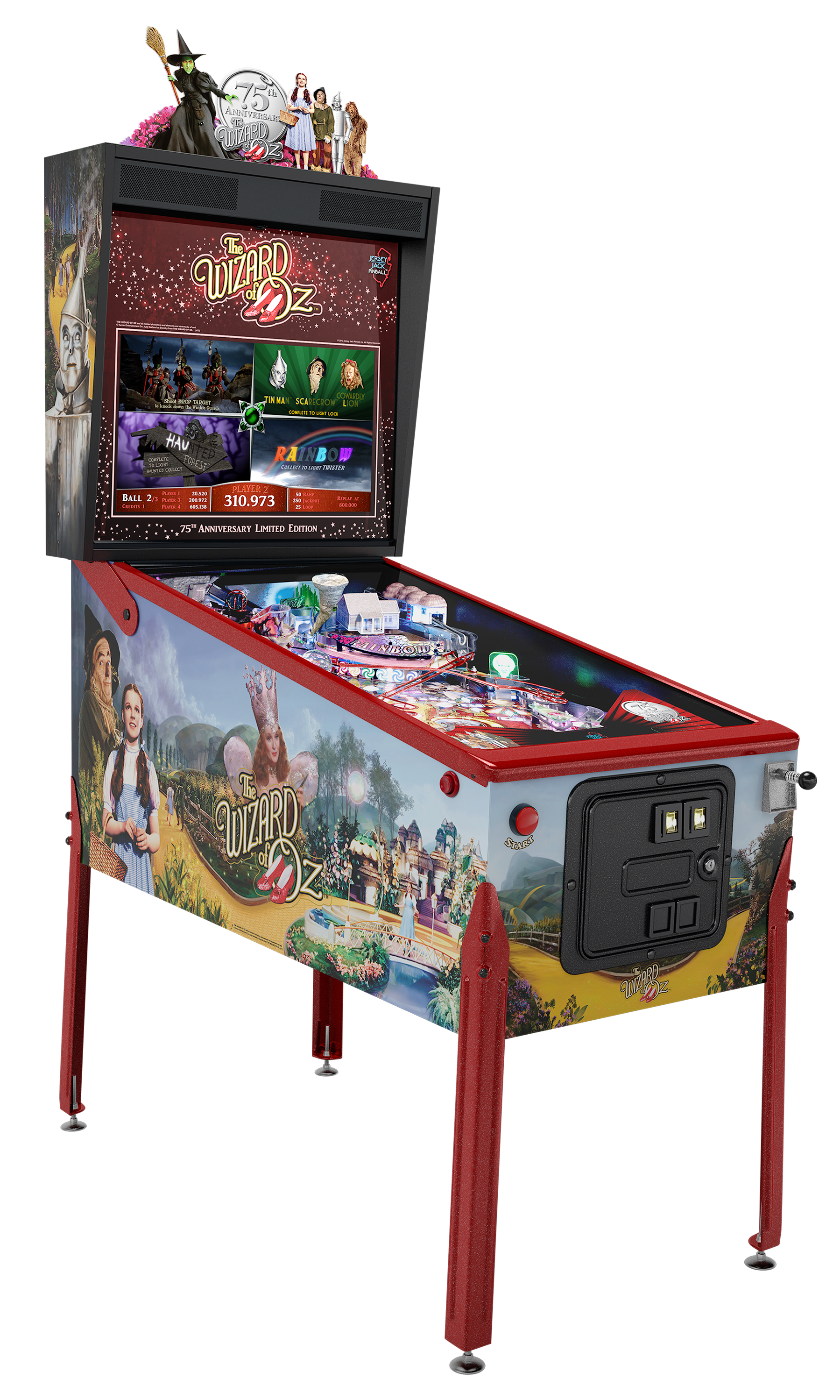 The re-release WILL include the mechanical winged monkey that was not included in the Yellow Brick Road Edition. We're also hearing this machine will be ready to ship this week – stay tuned to learn more!
---
3. Ghostbusters Code Update Coming
Ernie Hudson (AKA Winston Zeddemore) shared the following message on Stern Pinball's social media platforms:
That sure sounds like the new Ghostbusters code is going to be streamed by Dead Flip on Wednesday, doesn't it? Tune in here Wednesday at 6PM EST, 5PM CST!

---
4. Flip N Out: Black Knight Stream Tonight with Steve Ritchie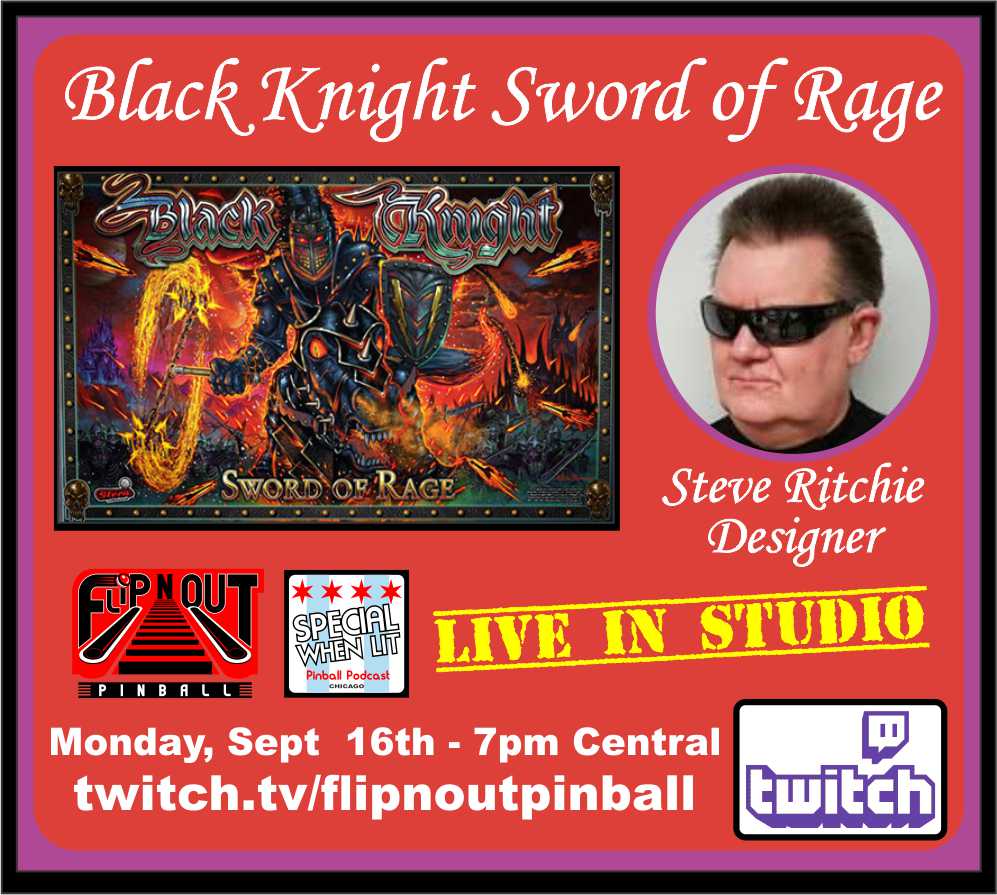 Steve Ritchie will be live in studio tonight at 8PM EST, 7PM CST on the Flip N Out streaming channel hosted by our friends at Special When Lit. Make sure to tune in here!!
---
5. Devil With a Cause Raises $11,000 for Project Pinball!
Our friends at the Slap Save Pinball Podcast raised over $11,000 for The Project Pinball charity!! Pinsider ICEMAN44 won the auction for the Gorgar machine (plus all the extra goodies) with a bid of $5,500, and then an anonymous pinball collector gave an additional $5,000. Additional contributions were made by many other members of the pinball community.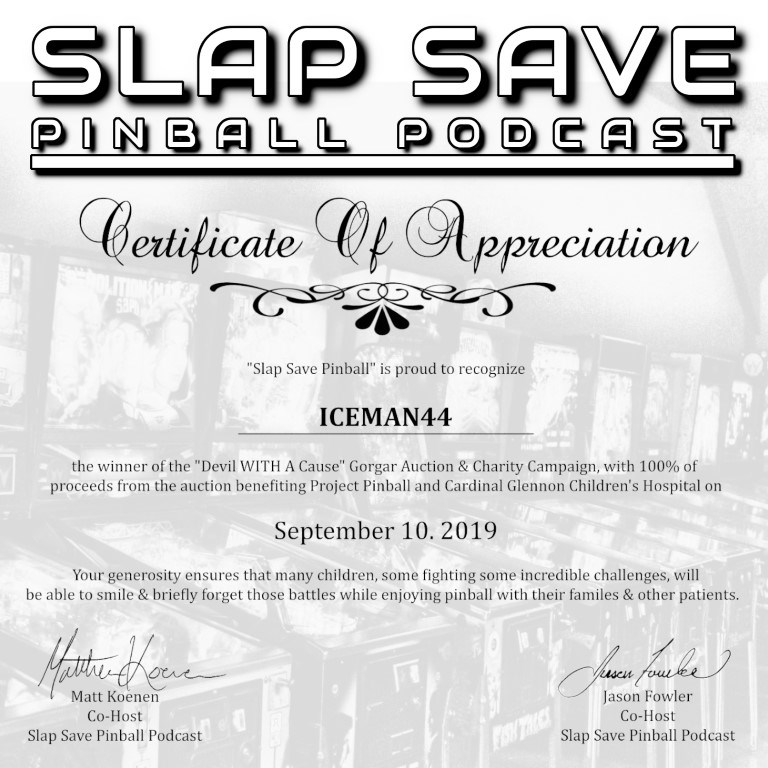 Well done to everyone involved, what a great impact this will make in children's hospitals!!
---

This week we preview the upcoming Elvira pinball machine, including features and how the toys and mechs work in the game.

Get access to this info plus get free shirts and swag from TWIP and get free entries into the monthly drawings and help keep TWIP going by signing up on Patreon at the $20 level.

Thank you for considering supporting This Week in Pinball!!
---
Streamer Appreciation Giveaway Winners!
Congrats to George Fisher, Manu Smith, and Eric Moore, who won the Pin Stadium and This Week in Pinball giveaways of three Pin Stadium X-Streams!!! And a huge thanks to Pin Stadium Lights for the generous giveaway!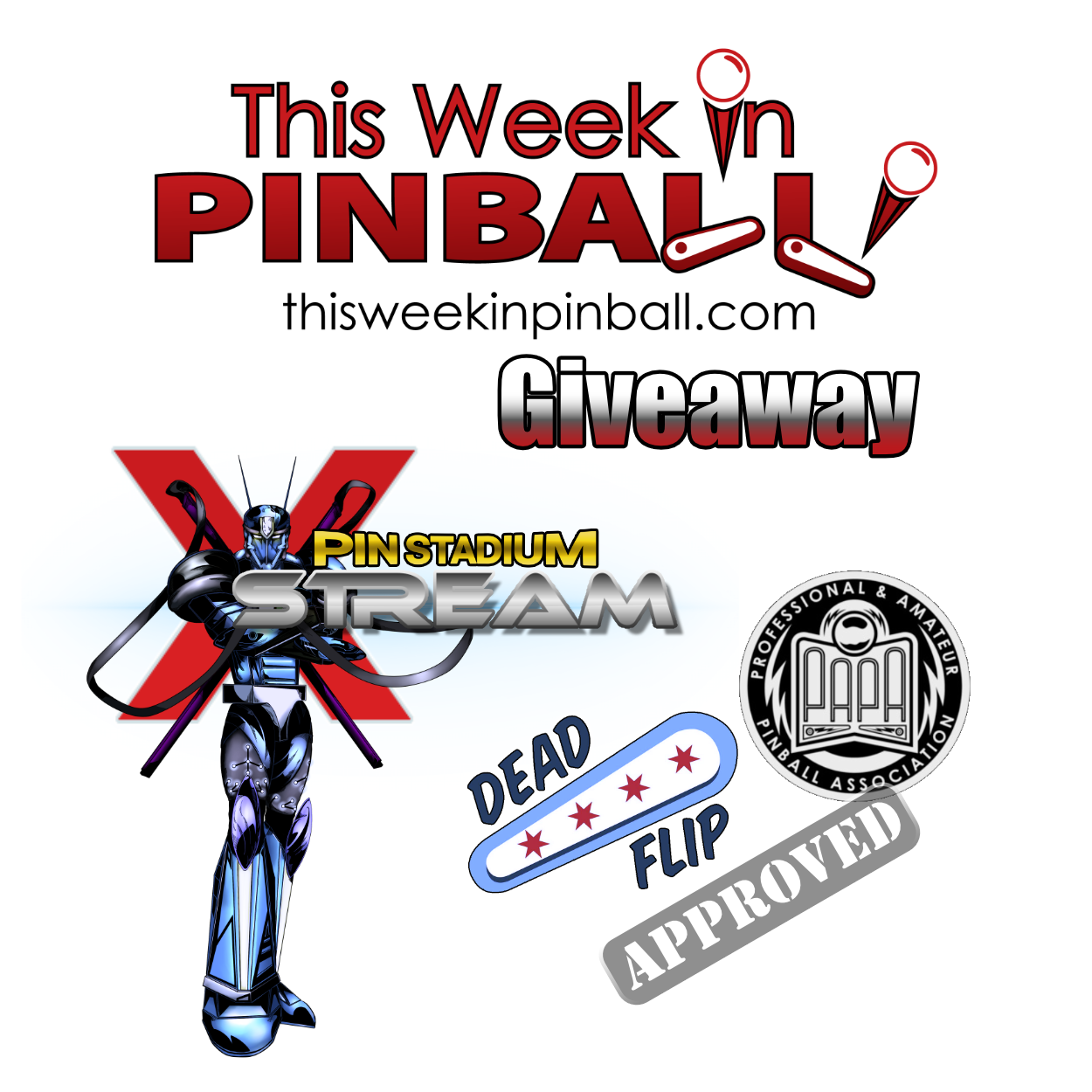 Other Manufacturers
More

Team Pinball: The Mafia

Circus Maximus: Kingpin, Python's Pinball Circus

Homepin: Thunderbirds

Suncoast Pinball: Cosmic Carnival

Great Lakes Pinball: Exposé

Haggis Pinball: Wraith, Celts

Pinball Brothers: Queen?, Barry Oursler's Original Theme?, Playboy?

Dutch Pinball: Bride of Pinbot 2.0, Bride of Pinbot 3.0 (on hold), The Big Lebowski (production/legal issues)

Silver Castle Pinball: Timeshock

Phénix Pinball: Goblin Contest

Pinball Adventures: Punny Factory, Sushi-Mania, Ninja Mania, First Class, Canada Eh!

Disclaimer: Any articles, interviews, or mentions of pinball manufacturers or pinball products is NOT an endorsement.