Jurassic Park New Code | Dutch Pinball Update | Countdown to Pinball Expo | Haggis Teases Celts | TNA Game Controlled Room Lighting | Slayer's Kerry King

— What Else is Happening in Pinball —
Jurassic Park New Code
Stern released a Jurassic Park update last week to version 0.88. Check out details here! And check out a stream of the new code here:
---
Dutch Pinball Newsletter
Dutch Pinball sent out an update last week:

Dude, er… today's already the 10th…

A lot has happened in the last few weeks within Dutch Pinball and the progress of The Big Lebowski! Things are moving forwards at a rate reminiscent of the early days when the initial production of the game was in progress, and I am very optimistic for the future!

We have been on a rough and uncertain journey in the manufacture of this game, and I take it as my personal challenge to lead us all through these troubled waters to a beautiful island where we can all get off this ship and enjoy playing TBL! I understand that you have had to endure long periods of uncertainty, and you have my utmost respect for bearing with us for so long… I cannot thank you enough for your patience with Dutch Pinball, and I sincerely hope and believe that this patience will be well rewarded!

Even though there is light at the end of the tunnel, there is still quite a challenge ahead before we will be able to deliver your game, the starting point of which is that Dutch Pinball needs to set up manufacturing again. This means that with the parts we have acquired from ARA recently we will first need to make games that we will have to sell that will give us the push we need to go into production. Furthermore, to keep production going, even when we are at the point where we can start to ship the games to you Early Achievers, we will still need to make games for selling in parallel with the EA games being made to keep the production going, or the finances will dry up and the lights will go out.

Regarding these 'made to sell' games, we have an option. We can offer them to the general public, which is what time restraints forced us to do with the already manufactured games that were sitting captive at ARA, or – because I received a lot of requests about this – we can offer them to you, the Early Achievers, before we offer them to the public.

This leads me to the main point of this update, and that is to give you a choice, which I am going to have to ask you to make, the choice being:

1. You continue to wait patiently for your game to be made, which will proceed as described above.

2. You decide that you would like to be one of the people buying the 'made to sell' games that will help us get back on our feet.

More details on option 2:

– The game you buy would cost $12,500.00 for US buyers, and € 11,995.00 for European buyers plus shipping (the additional shipping cost is applicable for European buyers, US buyer's cost includes shipping).

– You would pay nothing until your game is built, tested and ready to ship, or picked up.
You will get your EA plaque with serial number attached to the game.

– You will get the rug and chrome trim.

– All EA games sold at this 'made to sell retail price' will have some unique and special extras added to the game which will not be available on the games which are sold to the general public at any time and will not be on the original EA games.

– When the time comes for your actual already paid for game to be made, you will be informed that this game is ready to ship, at which point you have the option of having this game shipped to you at no extra cost (apart from shipping) or receiving a full refund on this game of the amount you already paid as an Early Achiever. ​This game, being an original EA game, will also come which chrome trim and a rug but not with the special extras that are with the higher 'retail' priced games.

Ideally we would like you to decide within one week if you would like accept option 2, and if you do, all we ask is that you reply to this update with your confirmation that you would like to buy a 'made to sell' game, confirming your serial number, and you will be added to the list.

We will then contact you in order of the emails I receive from people who want to take up this offer to tell you your game is ready. If, at this point, you change your mind about buying the game, you just need to reply stating that this is your final decision and we will then offer this game to the next in line.

When the finances allow us to build the original game you paid for, regardless of whether you bought a new game or not, you will be contacted to say this this game is ready to ship. Obviously, if you are one of the people who bought a game already with your plaque, this 2nd game will not come with your plaque because you will already have it but, since it is effectively your already paid for EA game, it will, as stated above, come with the chrome trim and rug but it will not come with the bonus extras.

If we do not hear from you within a week, we shall assume that you do not want to purchase a 2nd game and have therefore defaulted to option 1 above: wait for your already paid for EA game to be made.

If you change your mind and find that you do want to purchase one of these 'made to sell' games after the week has expired, just drop us a mail and we will add you to the list… this is not a strict deadline, but we would at least like to know how many of you are interested in this option soon.

Thank you again for your patience with Dutch Pinball, and I will be in touch again soon with another update now that things are hotting up here at DP!!

Kind regards,

Barry
[Editors note: Maybe it is time to drop the "dude" jokes until everyone is made whole?]
---
Countdown to Pinball Expo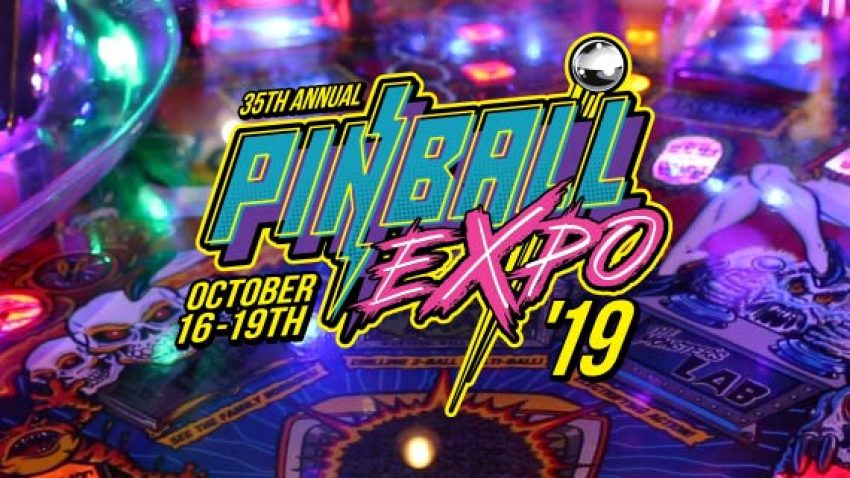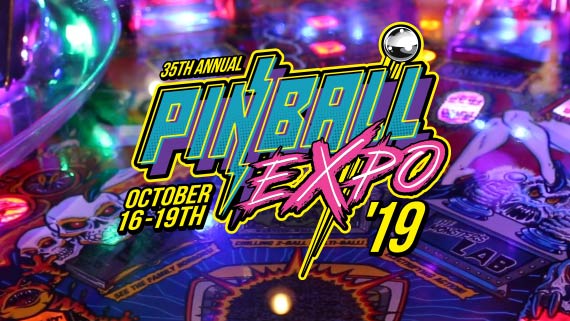 We are just a month away from Pinball Expo!! Check out the full Schedule of Events here!
[Editor's Note: Hotel booked, road twip ahead for me (get it?? Road tWip!). We'll have more coverage on Pinball Expo in the coming weeks!]
---
Haggis Pinball Teases Celts
Haggis Pinball posted the following teaser on Facebook – hoping to see more at Expo next month!

— Cool and Crazy Stuff —
TNA Game Controlled Room Lighting
---
What Slayer's Kerry King Can't Live Without
I bet you can guess what one of the items is since this article is appearing on This Week in Pinball…
---

— End of Post Bonus —
Happy birthday Robert Gagno and Marc Silk!!
---
Disclaimer: Any articles, interviews, or mentions of pinball manufacturers or pinball products is NOT an endorsement.