Hoopin' It Up | Scott Gullicks Interviews | Oktoberfest Tent Modes | Nightmare Before Christmas Rules | Stranger Things Pinball Table | Cradled Death Save | Tron Remix | Best Grocery Store Ever

— What Else is Happening in Pinball —
Hoopin' It Up – New Free Game for the P3 Platform
Multimorphic announced a new game for the P3 Platform last week – Hoopin' It Up! And best of all – it is FREE. Check out all the details here!
---
Scott Gullicks Interviews: Legends of Valhalla
Scott Gullicks, one of the creators of Legends of Valhalla from Riot Pinball, joined two podcasts last week for interviews!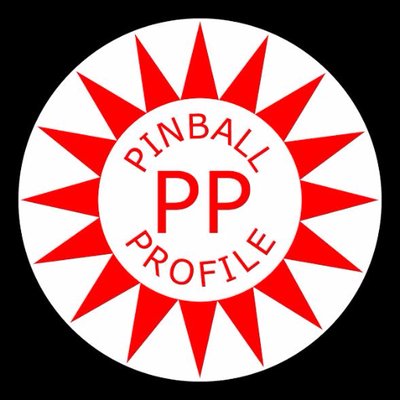 First, Scott joined our friend Jeff Teolis on Pinball Profile. Scott talks about many features of the code and toys in the game, and talks about his love for flow. Here is just one highlight from Scott:
In the Legends of Valhalla, we have a number of different things you can do during the game. So it isn't really a "I'm going attack it one way every time", there's going to be multiple ways to attack the game…we have basically eight main Viking traits or characteristics that we're trying to have the players as they play collect throughout the game to try to get to these wizard modes that are called Valhalla and [?]…some of those eight characteristics are things like combos, where you need to collect a certain number of combos in order to get to the wizard modes. Or we have the 16 legends. I've gone in and done a bunch of research on Viking legends and those associate directly to 16 modes in the game. So you get a lot of variety in the type of modes but you're also going to be exposed to a lot of the cool history and features and mythology of the Vikings.
Listen to the full episode here!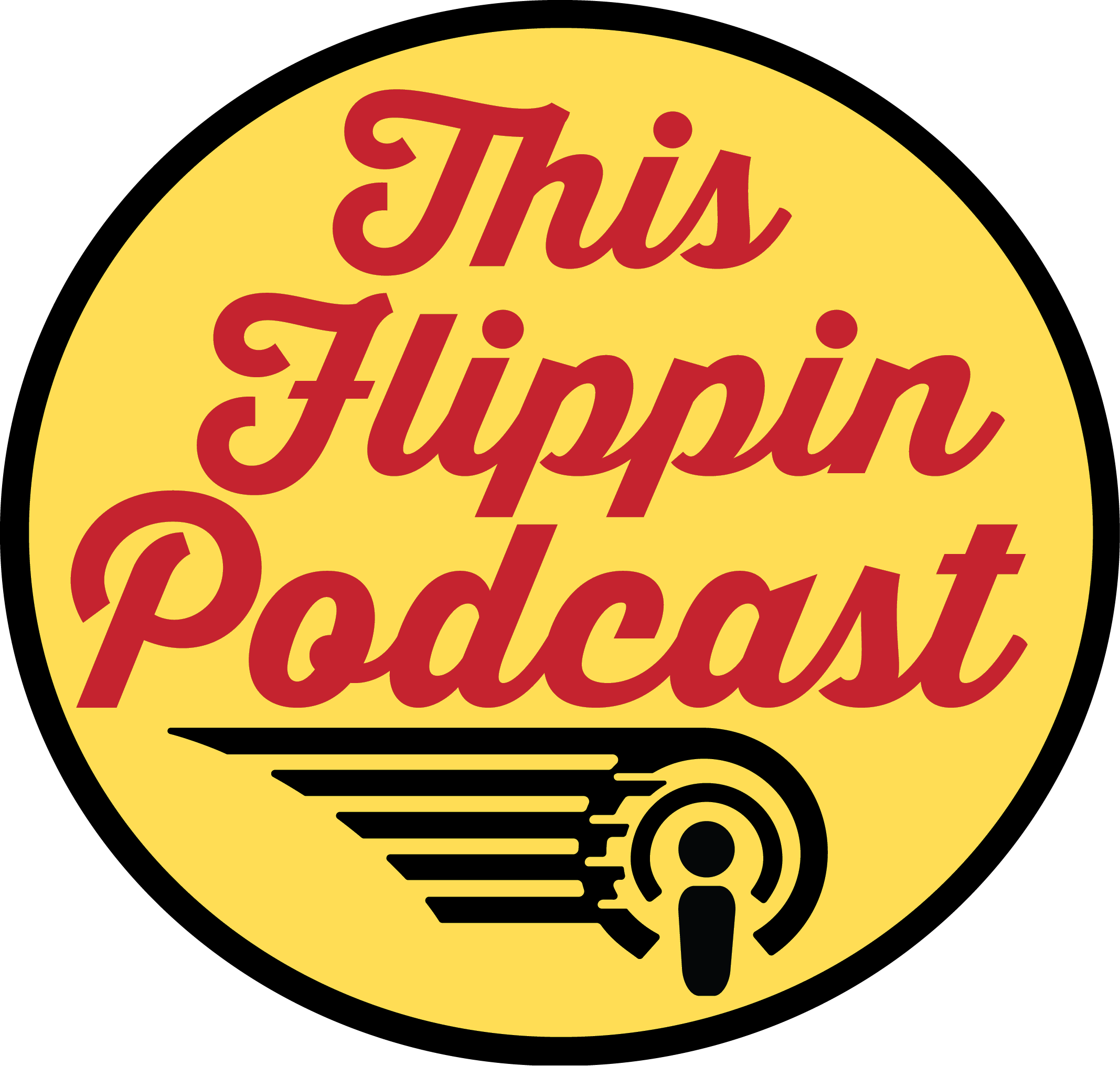 Scott then joined our friend Tommy Skinner on This Flippin Podcast. They dive into a lot more details on the toys and mechs in the game during the interview. Here is one 20,000 foot view of the game from the podcast from Scott:
Legends of Valhalla – the general idea, you're basically a Viking warrior. And you're going through the game trying to play against 16 different Viking legends…pulling in a Viking theme was something that I thought was going to be exciting, and when I started getting deeper into the mythology and history of it there is just an amazing array of characters and storylines. Very exciting and creative background stories we could pull in for pinball.
Listen to the full episode here!
Riot Pinball also shared some artwork of a Valkyrie that will be featured in the game on this Pinside post – check it out:
As a reminder, Riot Pinball is not sure yet if this will be a "one-off" machine or if it will have a larger production run. Looking forward to seeing this progress!!
---
Oktoberfest Tent Modes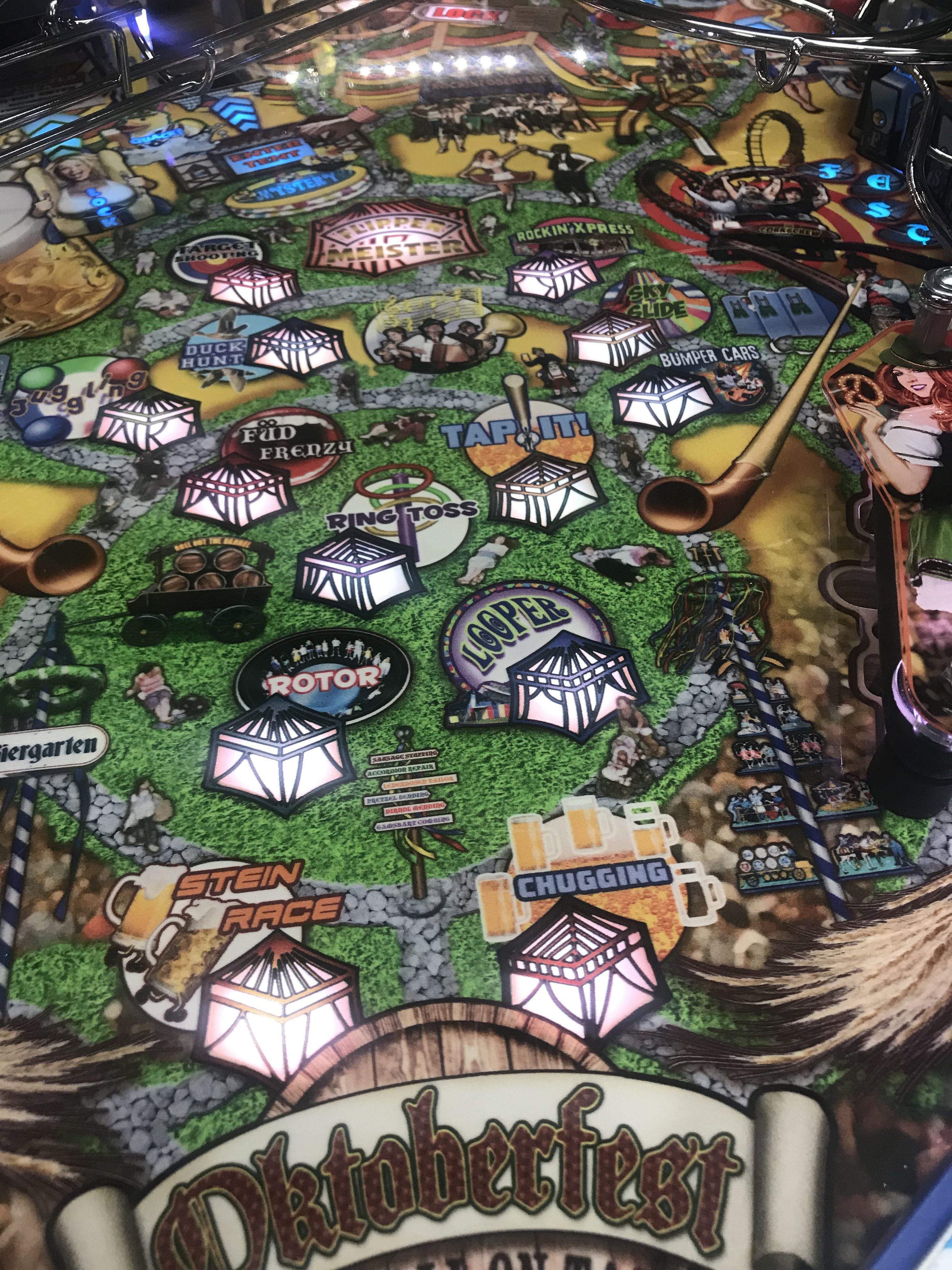 Josh Kugler shared some detailed information about the tent modes on Oktoberfest last week on this Pinside post, sharing the following:
The 14 tent modes are each very different a far as what shots are needed (mode shots have inserts lit as Blue). It was a goal to be sure we leveraged all the different parts of the playfield in the modes. There is quite a variety…

Ring Toss is about hitting the targets on the Oktober and fest target banks, alternating one side from the other

Stein Race, which is one handed play, starts with several shots lit, but if you shoot a shot already made (shows red), then you spill beer and the point value reduces.

Chugging — a sequence of shots, first a two shots sequence to beat Inga, then a three shot sequence to beat Otto. And then a more difficult sequence in the re-match.

Looper, is about shooting the left ramp that feeds the coaster

Juggler is an add-a-ball, starts with two balls, then a sequence of shots to complete that adds another and then another series to add one more

Target Shooting is shooting a shifting set of lights on the PROST target bank in the middle of the playfield.

Duck Hunting hitting the four ducks targets around the playfield, can't hit the same one twice in a row

Rockin Express — spinner scores, shoot lit orbit to increase value

Rotor — shots lit one at time, moving left to right and then back again

Füd Frenzy — should be self explanatory

Bumper Cars — shoot pops and slings

Sky slide — knock down drop target, shoot the vuk before it times out and target comes back up

Tap-it — Video mode

All modes have a goal to meet to get the 'win' (tent on playfield will then show up as Green), if you don't win, you can play the mode again (shows as yellow) and it will resume where you left off. A 'beer colored' tent on the playfield means you have the stein that boosts it, but have not yet played it. The Tent you are currently in shows Blue. Play all 13 to get to the 14 tent, Flipper Meister (available soon)
Good reference material for Texas Pinball Festival this weekend!
---
Nightmare Before Christmas Rules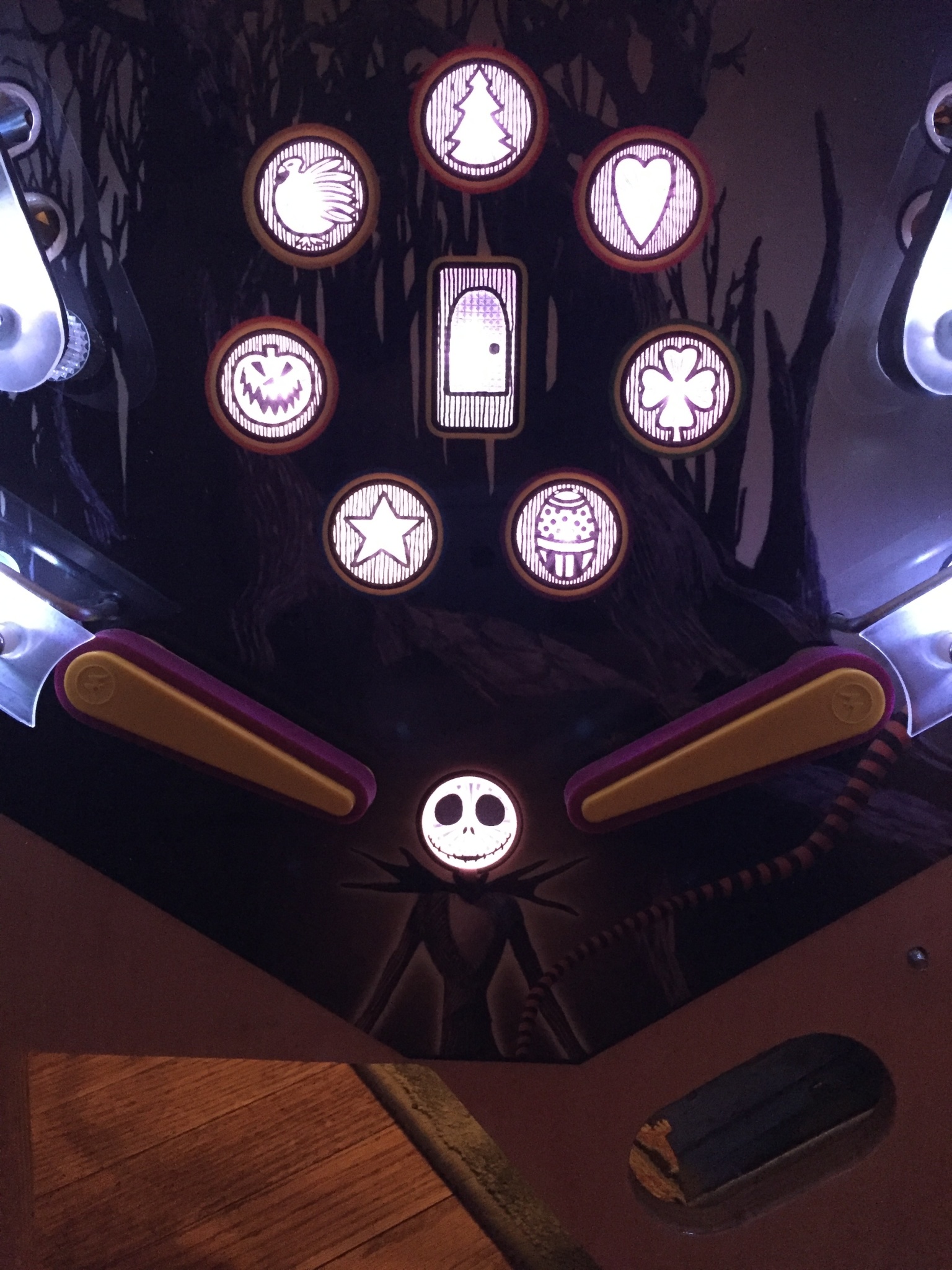 Mark Incitti, the creator of the Nightmare Before Christmas home-brew pinball machine, shared in depth rules of the machine last week on Pinside in five parts:
Wonder if this will ever go into production? Also, it is it time for me to start working on my home-brew Harry Potter machine(s)? Hmmm…
---
Addam's Family Comic Book Guide
Check out this cool comic book guide to the Addam's Family pinball machine!
For more information and to buy this comic book, click here!
---

— Cool and Crazy Stuff —
Stranger Things Pinball Table
Fully coded, check it out!
---
Zidware Game…
Anyone know what this is?
---
Cradled Death Save!?
---
Fortnite Pinball
---
Best Grocery Store Ever
---
Tron Pinball Remixed
---
eBay: Factory Blueprint Copy of Bally Fathom Backglass Artwork- "Deep Threat" Title!
---

— End of Post Bonus —
---
Disclaimer: Any articles, interviews, or mentions of pinball manufacturers or pinball products is NOT an endorsement.