5th Major Championship | ACNC Code Update | Oktoberfest/American Pinball Updates | Pirates of the Caribbean Tutorial | Heckle to Win | Stern Photos | Best Birthday Cake Ever | Breaking Bad Pinball

— What Else is Happening in Pinball —
IFPA Announces 5th Major Championship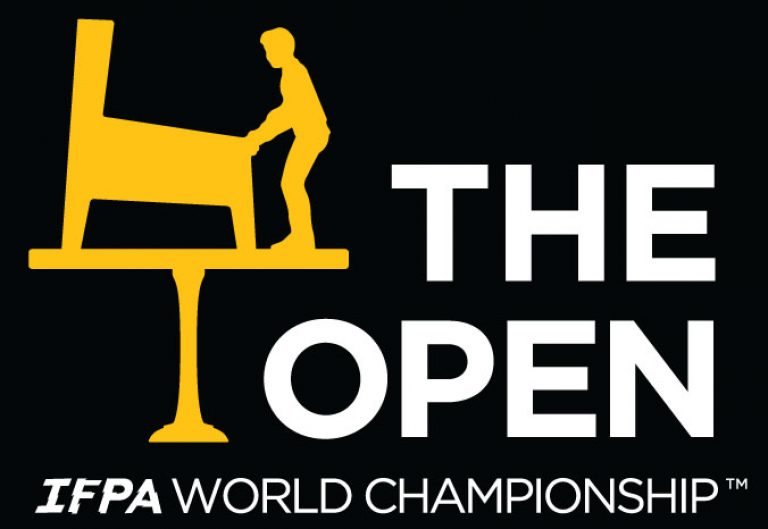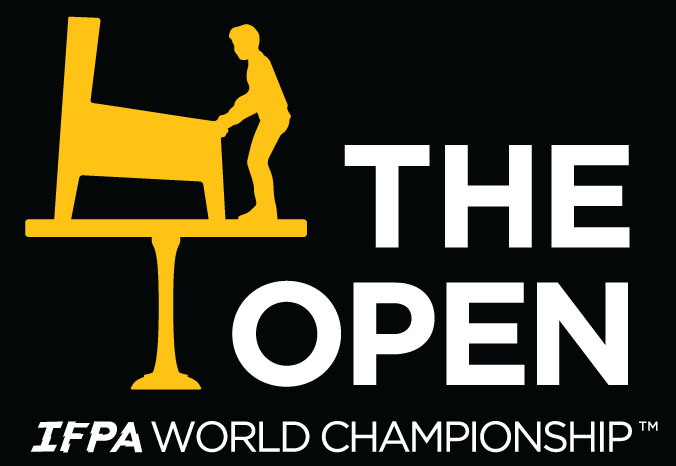 The IFPA announced a 5th Major Championship on their website last week! Check it out:
"While pinball has had many prestigious events over the years, whether it was the Pinball Expo Flip-Out tournaments of the '90s, Pinburgh of the early '00s, and the Doubles and Team events held at the IFPA and PAPA World Championships of the '90s, the IFPA has limited what we consider the current Major Championships of our sport. These Majors include the IFPA World Pinball Championship, PAPA World Pinball Championships, European Pinball Championships and Pinburgh Match Play Championship . . . until today!
The IFPA is excited to announce the addition of a 5th Major Championship to the tournament calendar – The Open IFPA World Championship™.
With the existing IFPA World Pinball Championship using the World Pinball Player Rankings process to qualify players, we have been interested in bringing the opportunity for anyone to earn the "World Pinball Champion" title in a true open-to-all event. It's with that The Open was created.
The IFPA is excited to partner with It Never Drains in Southern California (INDISC) to make this new World Pinball Championship event possible.
Below is a message from Karl DeAngelo of INDISC on this new IFPA/INDISC partnership:
"We are thrilled to host The Open IFPA World Championship™, replacing our Main tournament division, beginning with INDISC™ 2020. The Open will continue the same tradition of excellence players have come to expect from the INDISC team while creating a new World Championship event not to be missed. Our partnership with the IFPA will also bring requested enhancements to the INDISC tournament experience. In addition to The Open, players can compete in High Stakes, Women's Championship, Classics I/II, Kids, Seniors, and debuting with The Open for 2020, a Classics Target Match Play Championship. We look forward to greeting all returning players and fresh faces travelling to Southern California for the first time, January 9-12, 2020 for INDISC 2020 and The Open."
Details on those enhancements that players can expect at The Open/INDISC 2020 will be shared soon!"
Check out the full article here!
[Editor's Note: Why wasn't this a top 5 story this week?? Well, until recently we thought it was an April Fools joke as it was released on 4/1…]
In other news in the competitive world of pinball, congrats to Zach Sharpe on winning Pin Masters! Zach beat out Colin MacAlpine to take the title.
---
Alice Cooper's Nightmare Castle – Code Update, Decals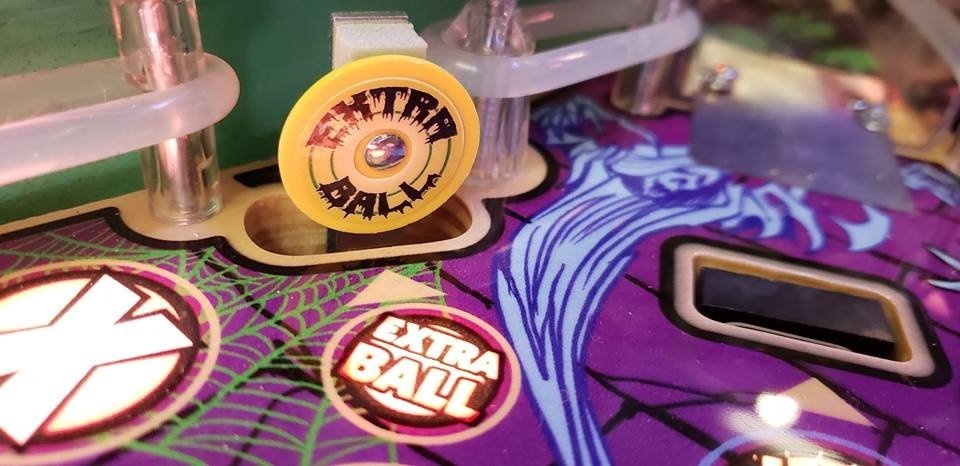 We're seeing more and more Alice Cooper's Nightmare Castle pinball machines shipping out and showing up in the homes of pinheads! Last week, Spooky released a code update for Alice Cooper (get all the details here). Along with the code update, Spooky also announced target details for ACNC – check them out here!
---
Oktoberfest and American Pinball Updates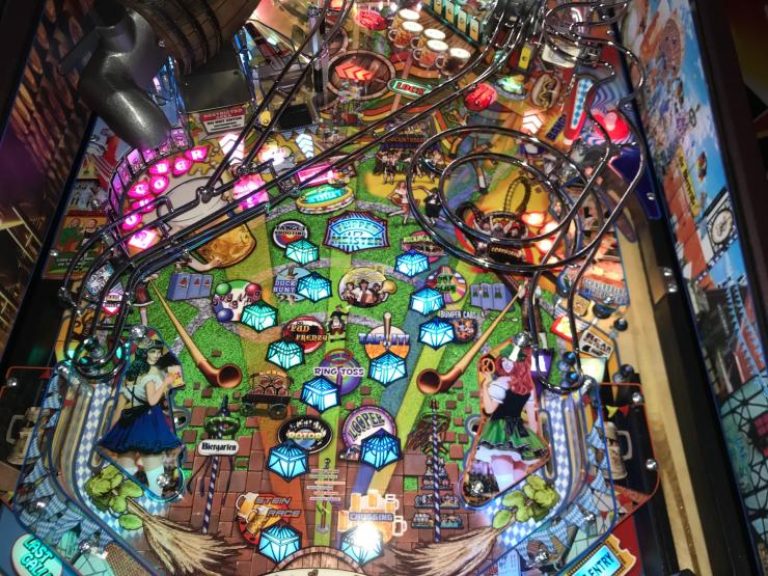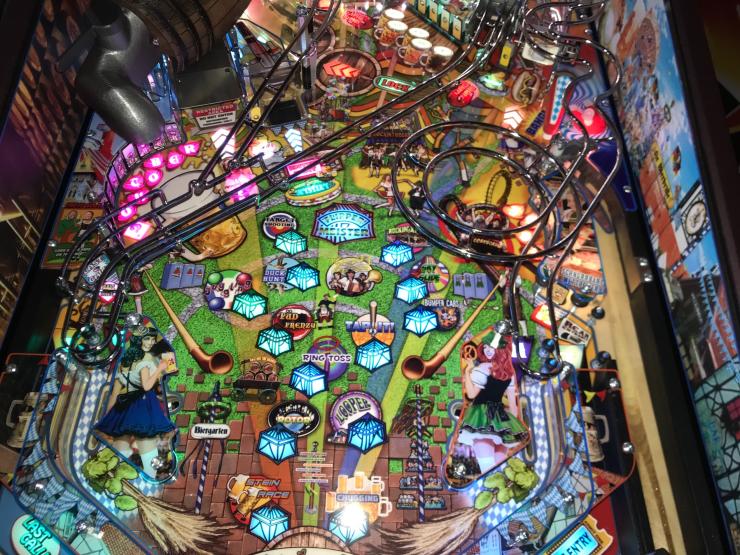 Josh Kugler and Joe Schober of American Pinball shared several Oktoberfest updates last week on Pinside:
Joe Schober also shared a BEST BALL CHAMP image – a fun idea that may not have been done before in pinball, check out a screen shot here!
American Pinball also shared an update on their progress as they look to move into a new building:
---
Pirates of the Caribbean Tutorial
Our friends Nick and Kevin from Buffalo Pinball created an in-depth tutorial for Jersey Jack's Pirates of the Caribbean – check it out!
---
Heckle Pinball Undesirables to Win Pin Stadiums
Our friends at Pinball Undesirables will be hosting a stream on April 13th at 7C/8E, and the best HECKLERS of the evening get put into a drawing to win Pin Stadium Lights! Pinball people are great at heckling – so join up and at least win something while you're doing it!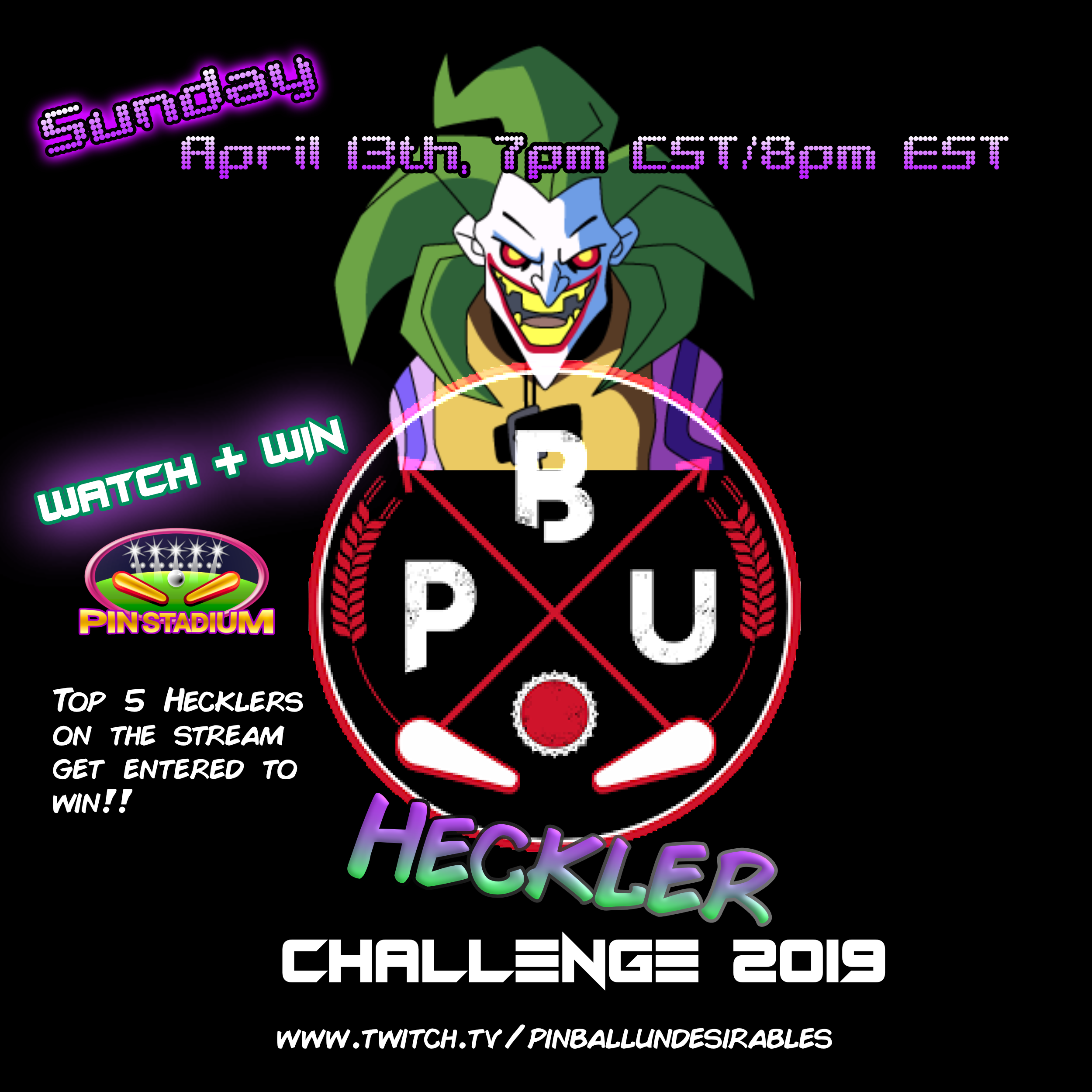 ---
The Background of Stern Photos
When Stern posts pictures on Facebook of their factory, some crazy people look to the background of the photos to try to find any clues of upcoming titles. (Editor's Note: I would never do that…never…) Well last week we had two pictures that showed some interesting things in the background – first, check out this picture posted by George Gomez: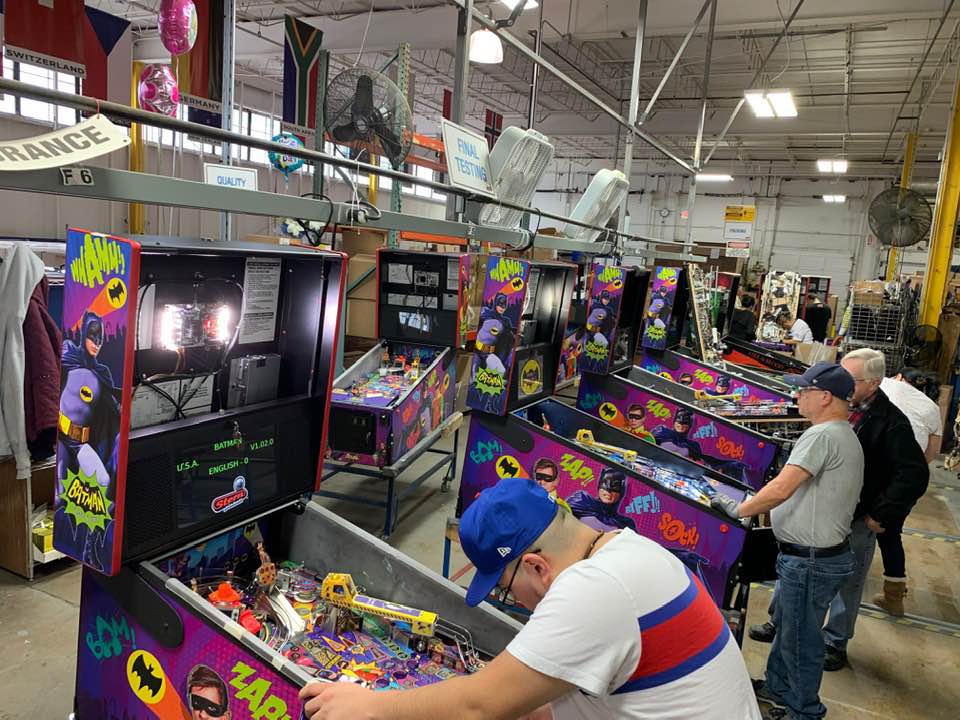 If you squint, you can see a Game of Thrones LE in the background. Could this be the next vault edition, with the Game of Thrones final season about to start up?? TWIP reached out to Stern and…it is LE #1, simply being moved to a different location in the factory.
The second picture can be seen here in this Pinside post, showing Ripley's Believe it or Not backbox artwork in the background. Could they really be remaking…again no, it is just random art on their playfield testing stations, which also includes artwork of Elvis and Harley Davidson, etc.
So everybody calm down!!
---

— Cool and Crazy Stuff —
Best Birthday Cake Ever
A few tight shots but they look findable.
---
Breaking Bad Pinball Retheme
Brian Allen artwork…wow.
---

— End of Post Bonus —
---
Disclaimer: Any articles, interviews, or mentions of pinball manufacturers or pinball products is NOT an endorsement.