JJP New Reveal | Black Knight Sword of Rage Stream | Pinball Buzz Announces Lineup and Dates | deeproot Prototype Cabinet Leaks | Jurassic World Rumors

— This Week's Top 5 Stories —
1. Jersey Jack Pinball: New Reveal This Friday
Anticipation is very high for the next creation from Jersey Jack Pinball, which we will see this Friday at the Midwest Gaming Classic! Straight Down The Middle, Special When Lit, and This Week In Pinball had the opportunity to see and play this game. Join us on Friday evening for interviews, videos, high res images, rules, pricing, production plans, features, and everything you would want to know about this newest pinball machine!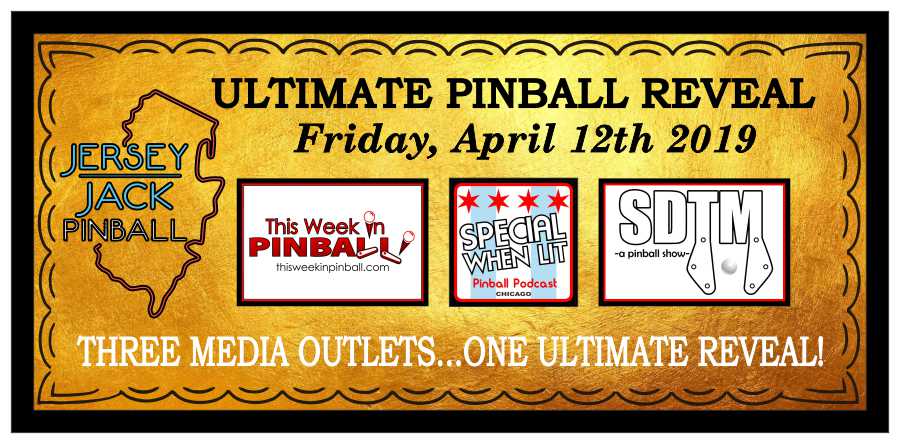 Make sure to tune in to the Buffalo Pinball Twitch Channel to view a live stream of the seminar, then game play!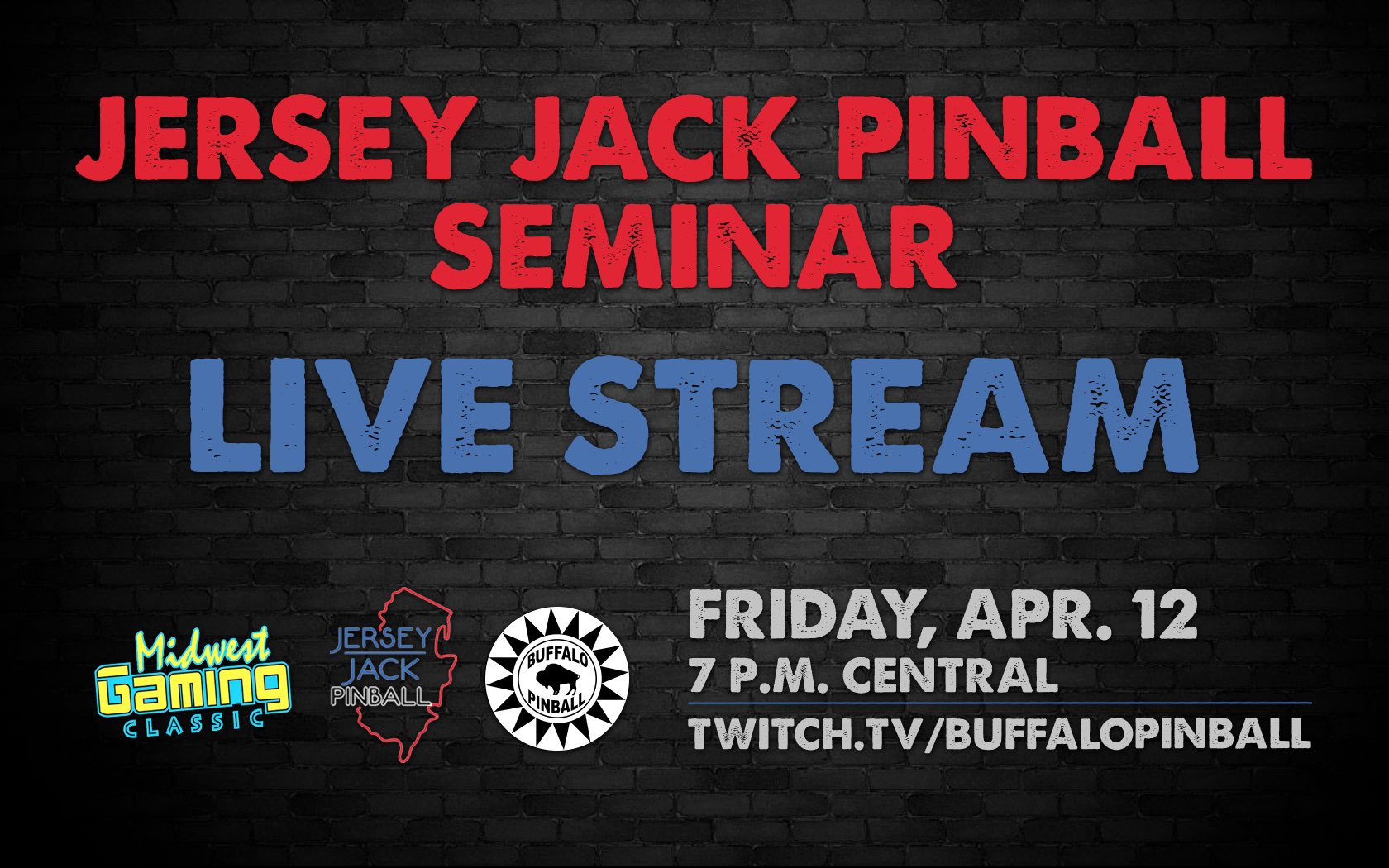 Reveal week!! Get hyped!!
---
2. Black Knight Sword of Rage Stream and Reveal
What a week for pinball. Not only do we have the upcoming JJP reveal, but gameplay for Stern's newest creation will be shown publicly for the first time this week as well!
Jack Danger of Dead Flip announced last week that he would be streaming gameplay of Black Knight Sword of Rage at the Stern Factory!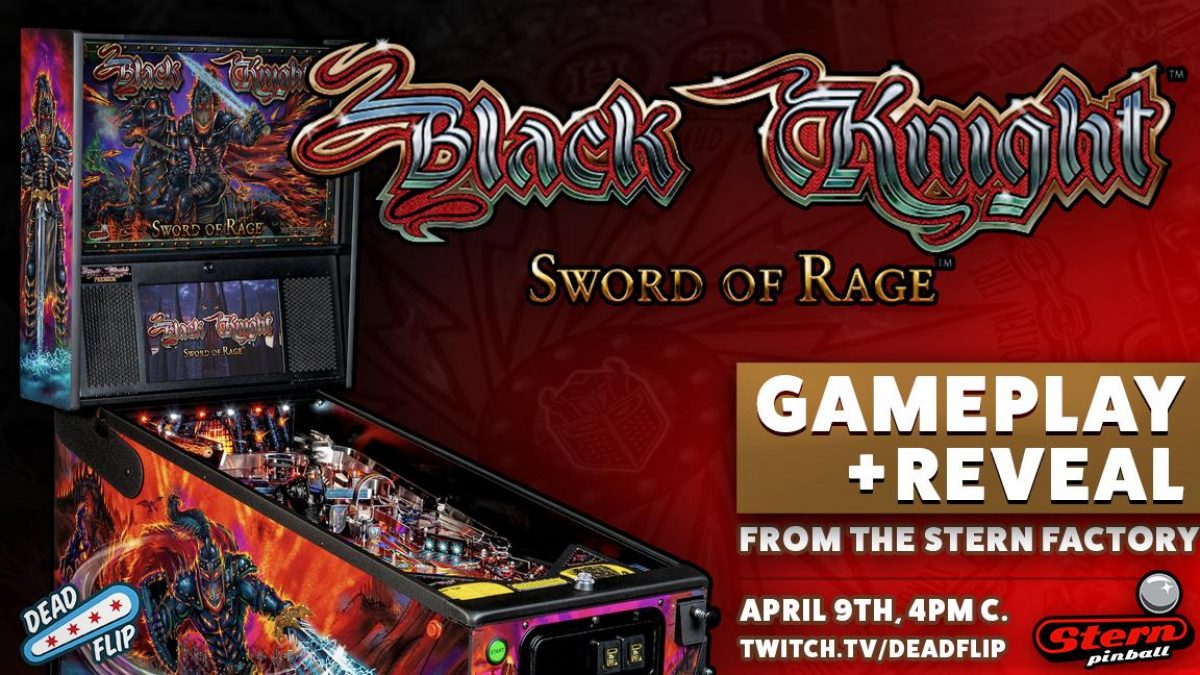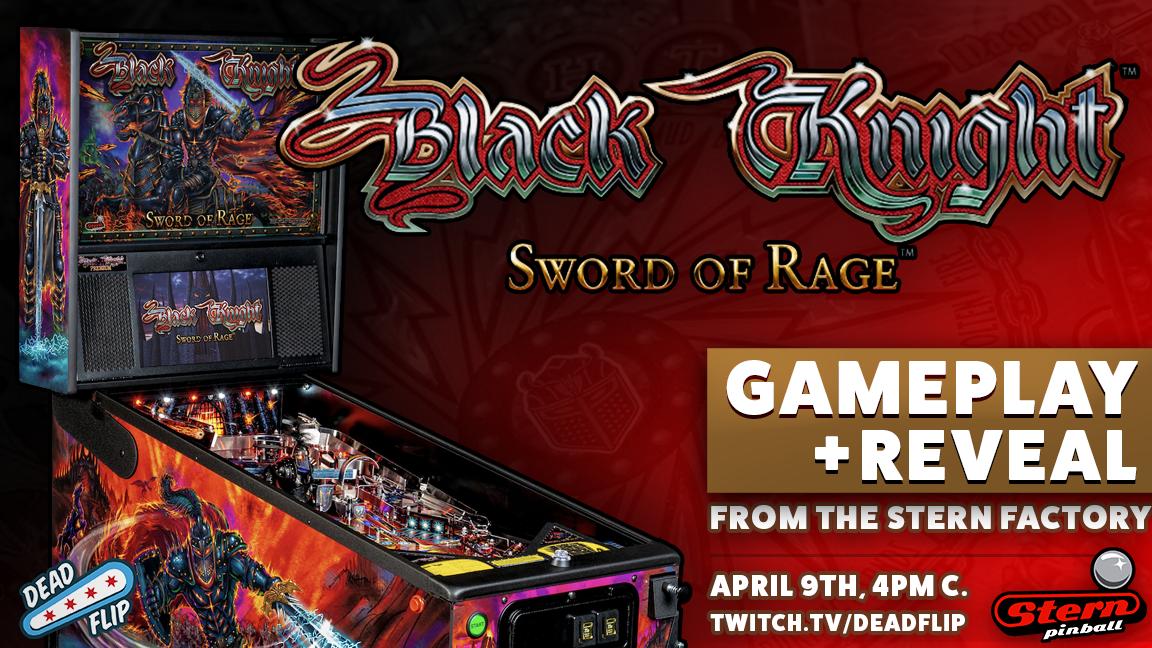 As part of the stream, he will also chat with the team that created the new Black Knight game. Tune in here tomorrow at 4:00PM Central!
Stern also plans to publicly reveal the game at the Midwest Gaming Classic this coming weekend, so stop by the Marco booth and play it for yourself!
Stern also shared some teasers last week of the animations on Instagram and Facebook! Check out the Instagram teaser here which shows a Lich Lords animation. And below check the teaser they shared on Facebook:
Finally, Tim Sexton joined our friends Ron and Bruce on the Slam Tilt Podcast to discuss Black Knight Sword of Rage.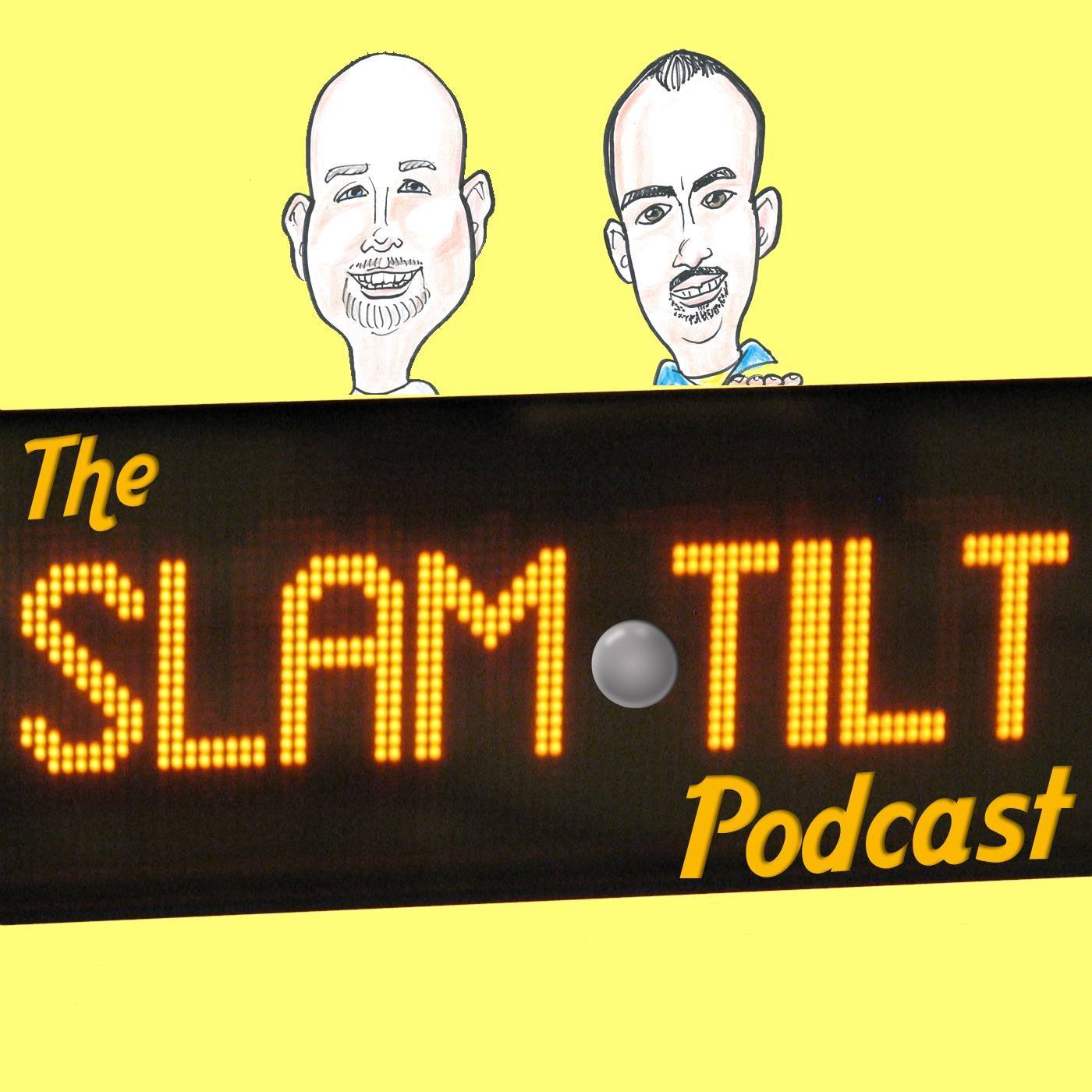 Here are just a couple highlights:
On the animations:
Tim Sexton: It has the best music ever in the history of pinball…and it has the best animations ever in this history of pinball. Although my co-workers might disagree and might say their games have good animations, but hey, this game has the best animations in the history of pinball too! That is what people haven't seen yet.
On the voicework:
Slam Tilt: Who is the voice of the Black Knight, just to confirm?
Tim Sexton: Steve Ritchie is the voice of the Black Knight.
Slam Tilt: Why did the IGN article say it was – who did they say it was?
Tim Sexton: They said it was Ed.
Slam Tilt: Ed Robertson of the Barenaked Ladies.
Tim Sexton: Ed Robertson is the voice of Bernie, who is a skeleton that is part of the Black Knight's Skeleton Army who wields a flamethrower.
Check out the full episode here!
---
3. Pinball Buzz Announces Lineup and Dates

Last week, Pinball Buzz shared the games they have planned for the next few years:
Punny Factory (2019)
Sushi Mania (2020)
Ninja Mania (2020)
First Class (2021)
Canada Eh! (2021)
They also included brief descriptions of each game, and discussed in depth their plan and process for creating and promoting these machines. Check out the full article here!
---
4. deeproot Prototype Cabinet Leaks
Last week on one of Dead Flip's streams, someone apparently shared a link to a 58 page document showing a submitted patent from deeproot. You can view the document here. TWIP reached out to Robert Mueller of deeproot to inquire about the document. He shared that the cabinets shown in the document are prototype cabinet ideas that were mostly scrapped.
Interestingly, on the deeproot Pinside thread, this document started a multiple page discussion criticizing deeproot for doing swappable playfields, which is not mentioned or implied anywhere in the document.
---

---
5. Jurassic World and What is Brian Eddy Working On?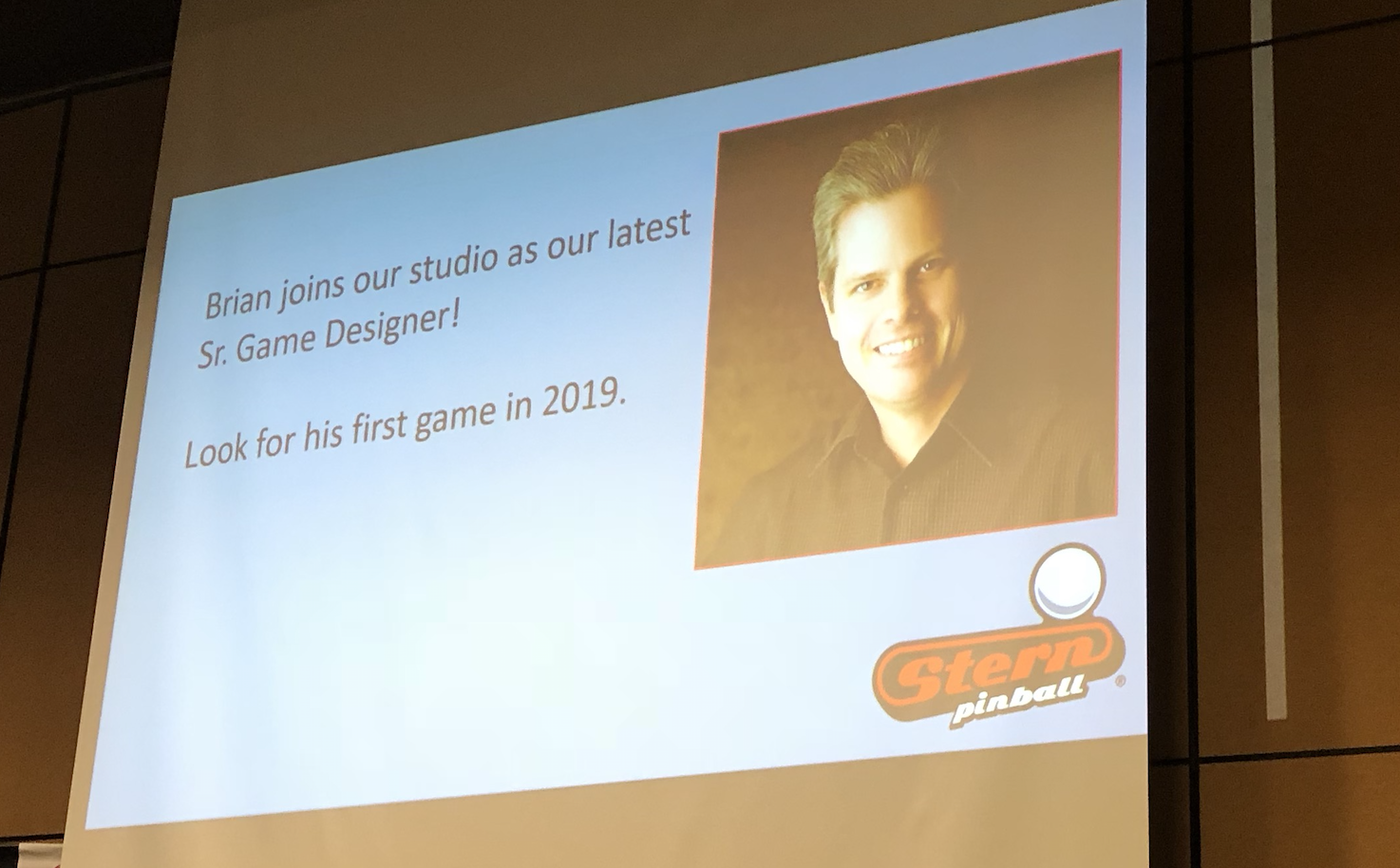 There are a lot of rumors saying Brian Eddy is working on Jurassic World, with people sharing it on podcasts and on forums as pretty much a foregone conclusion. Last week we heard a podcast share/imply that TWIP had reported Brian Eddy was working on Jurassic World, which we have not. While we do believe a Jurassic World themed pinball machine is coming from Stern, we have not heard from any credible sources that Brian Eddy is the designer. He may be the designer – you can see that at the Texas Pinball Festival in 2018, Stern expected Eddy's game to be ready in 2019 – but just to clear things up, here at TWIP we have not heard that Eddy is the designer for Jurassic World.
---

This week we share our thoughts about the new Jersey Jack Pinball game, which will be revealed this Friday. We had an opportunity to flip this machine last week!

Get access to this info plus get free shirts and swag from TWIP and get free entries into the monthly drawings and help keep TWIP going by signing up on Patreon at the $20 level.

Identify the pinball machine pictured below for a chance to win a limited This Week in Pinball Lapel Pin! Drawing will be held monthly!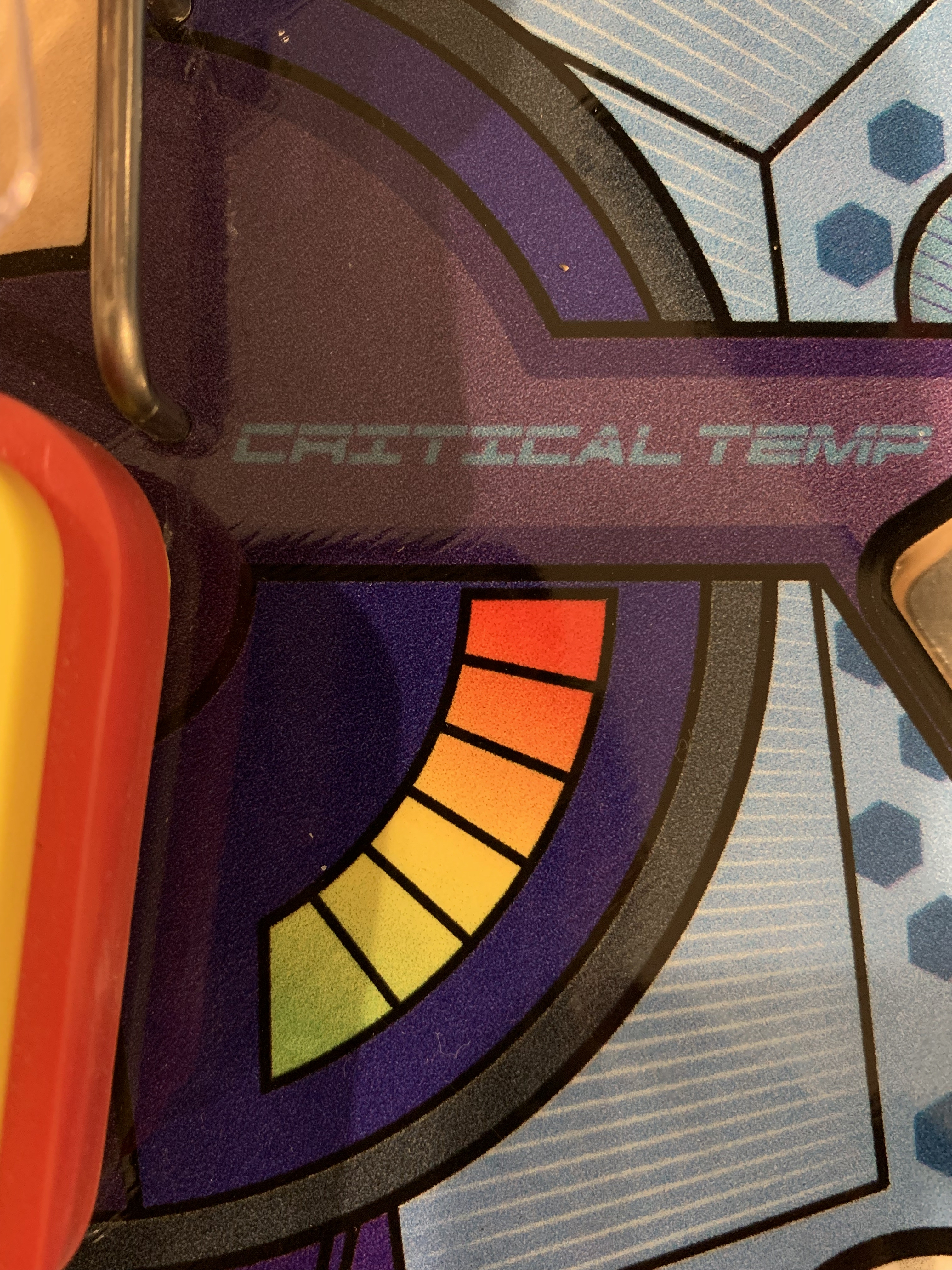 Last Week's answer: Lights, Camera, Action!
Email guesses to thisweekinpinball@gmail.com, correct answers will be entered into the drawing for the limited TWIP Lapel Pin!
CONGRATS to Michael Taliaferro who won the March Lapel Pin!

— Presented by —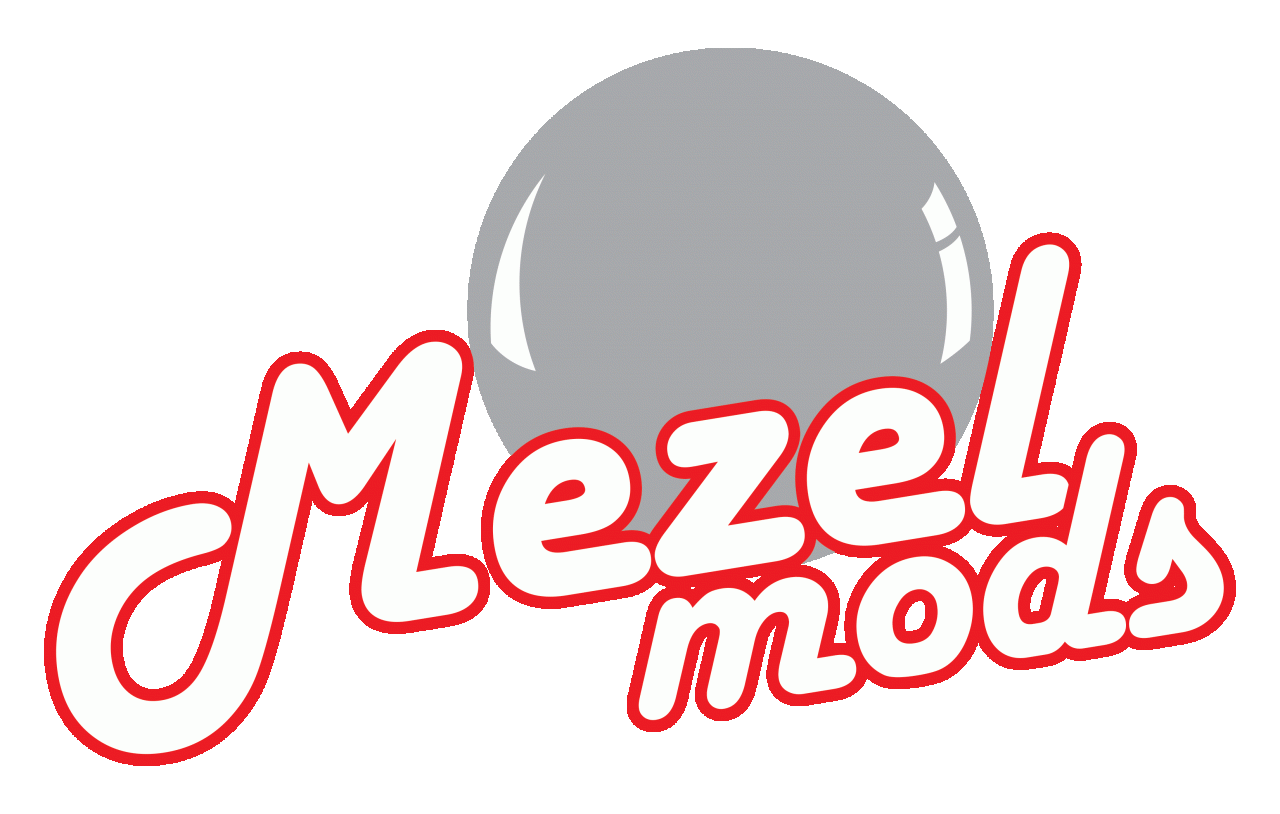 This Week's Mod of the Week is the Pinball Cabinet Lighting Kit Bundle from Mezel Mods!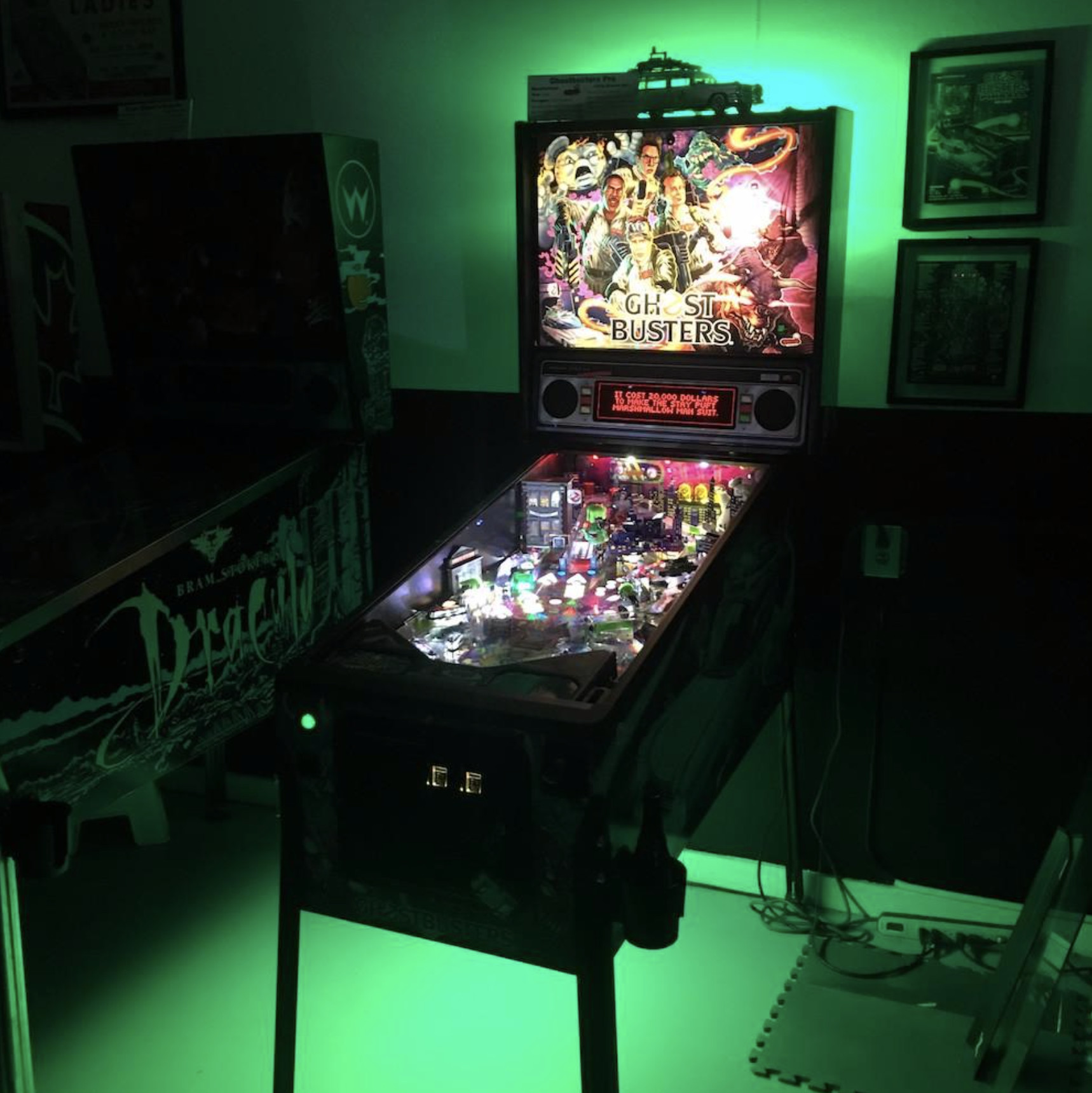 Light up your game with the Pinball cabinet lighting kit bundle for Spike! This clean design includes single color LEDs for your under cabinet and backbox mounted in high-quality aluminum channels that attach using heavy duty 3M™ VHB™ 5952 tape. Add an LED controller for cool effects! The bundle kit includes 150cm super bright LEDs mounted in three aluminum channels, a 3-way splitter, and a Spike 12v Power Adapter. For WWE and Kiss, select Spike. For all other Spike games, select Spike 2. Check your game compatibility to ensure you have the right version.

Black Knight Sword of Rage
The Munsters
Primus (contract game)
The Beatles (Ka-Pow)
Deadpool
Jurassic World
Elvira 3 (confirmed)
Stranger Things
James Bond
Superman '78
Beetlejuice
Godzilla
Pirates of the Caribbean
Dialed In!
Hobbit
Wizard of Oz
Willy Wonka
Guns N' Roses
Toy Story
Monster Bash Remake
Attack From Mars Remake
Medieval Madness Remake
Cactus Canyon Remake
Theatre of Magic Remake
Big Bang Bar Remake
Alice Cooper's Nightmare Castle
Total Nuclear Annihilation
Jetsons (contract game)
Dominos (contract game)
Rob Zombie's Spookshow International
Scott Danesi Second Game
Licensed Title
Magic Girl
Retro Atomic Zombie Adventureland
Fire and Brimstone
2 Dennis Nordman Unlicensed games
Alice in Wonderland
Other Manufacturers
More

Team Pinball: The Mafia

Circus Maximus: Kingpin, Python's Pinball Circus

Homepin: Thunderbirds

Suncoast Pinball: Cosmic Carnival

Great Lakes Pinball: Exposé

Haggis Pinball: Wraith, Celts

Pinball Brothers: Queen?, Barry Oursler's Original Theme?, Playboy?

Dutch Pinball: Bride of Pinbot 2.0, Bride of Pinbot 3.0 (on hold), The Big Lebowski (production/legal issues)

Silver Castle Pinball: Timeshock

Phénix Pinball: Goblin Contest

Pinball Adventures: Punny Factory, Sushi-Mania, Ninja Mania, First Class, Canada Eh!

Disclaimer: Any articles, interviews, or mentions of pinball manufacturers or pinball products is NOT an endorsement.