Hello pinheads! This Week in Pinball is updated weekly because of your support! Please consider supporting this site via Patreon or the PayPal button here:
[wp_paypal button="donate" name="My product"]
With monthly support, you'll also be automatically entered into our monthly giveaways. Thanks for your consideration!
---


— EXPO Highlights —
Oktoberfest Reveal
Unless you've been living in a scoop, you know that American Pinball has officially revealed Oktoberfest!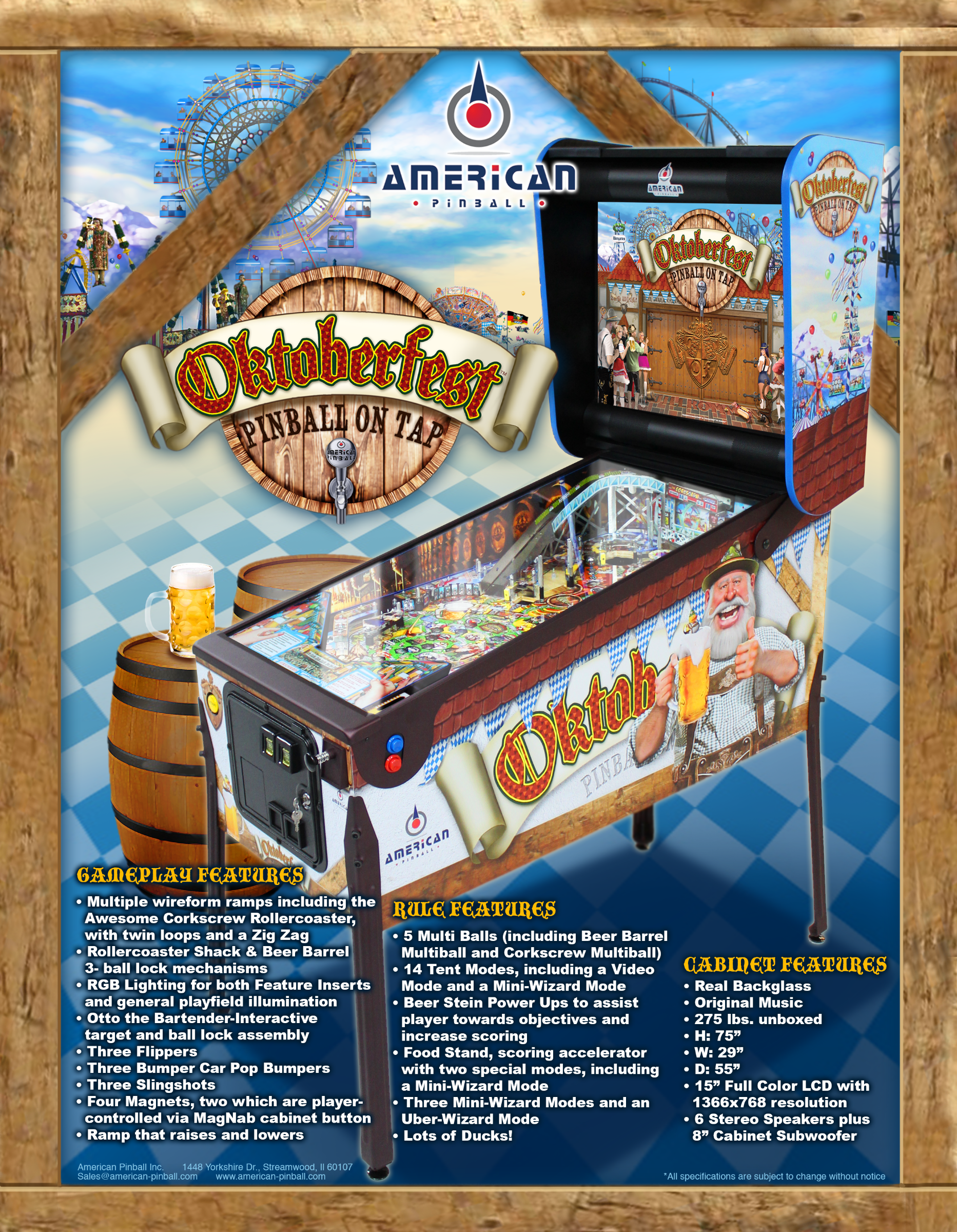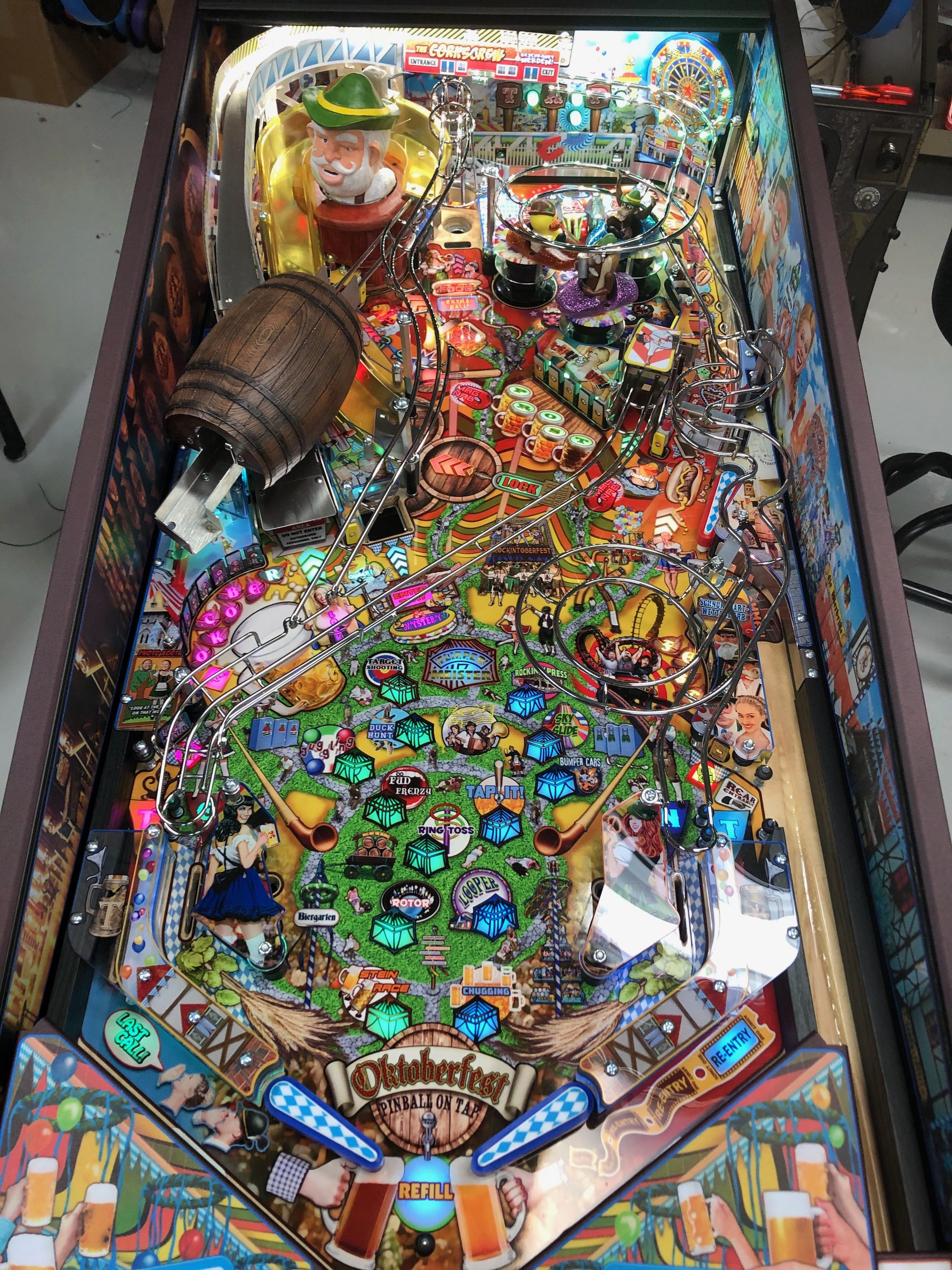 American Pinball had their big Oktoberfest reveal on Thursday night at Expo – you can check out the full reveal here!
American Pinball worked with several pinball media sources to get info out for those that weren't able to attend the live reveal:
---
---
SDTM: Oktoberfest: Pinball on Tap Promo Video
---
---
Dead Flip: Oktoberfest Gameplay Reveal
---
Oktoberfest Features
Some of the features of Oktoberfest include:
Multiple wireform ramps including the Awesome Corkscrew Rollercoaster, with twin loops and a Zig Zag
To see this ramp in action during the Dead Flip Gameplay Reveal, click here!
Rollercoaster Shack & Beer Barrel 3-ball lock mechanisms
RGB Lighting for both Feature Inserts and general playfield illumination
Otto the Bartender – Interactive target and ball lock assembly
Four Magnets, two of which are player-controlled via MagNab cabinet button
More about the Magnets from Josh Kugler on the Head 2 Head Interview: "The game has four magnets. On the lower sides kind of lower down on the playfield are two banks of stand up targets, Oktober on one side and Fest on the other. There is a magnet around those to help get some action on those targets. And there's also a magnet above the upper right flipper and then one above the lanes. And those two magnets are player-controlled."
Ramp that raises and lowers
Three flippers
Three Bumper Car Pop Bumpers
Three Slingshots

More the third slingshot from Josh Kugler on the Head 2 Head Interview: "There's actually a third slingshot…kind of hidden a little bit in the upper left and helps feed the ball back into the pops. You really get some great pop action on this game.

"

Custom Music

More about the music from Josh Kugler on the Head 2 Head Interview: "

We only have I think one of the main tracks in, eventually there will be four."

15″ Full Color LCD with 1366×768 resolution
6 Stereo Speakers plus 8″ Cabinet Subwoofer
Real Backglass
---
Rules and Code Updates, Adult Mode, and Shipping Goals
You can learn more about the rules and code by checking out the TWIP Deep Dive. Josh Kugler's interview on Head2Head also revealed some additional info that was not included in the TWIP article, including:
More on the Food Coma mini-wizard mode:
"If you consume too many calories you go into a calorie coma. And that's a mode that pauses everything else that's happening in the game until you work off some of those calories. The flippers actually get a little weaker at first because you're weaker so you're going to have to really focus on hitting that spinner to work off some of the calories and get a little stronger. Once you've worked off enough calories the game resumes where you left off."
On the Adult Mode:
"I want to get some more adult humor into the game. We're trying to keep it family-friendly, but the plan has always been to add a little bit more in there for adults – so if you don't have kids around and you want a little more sexual innuendo or a little more whatever it might be…it'll be mostly more in voice calls than otherwise. So there are some voice calls now on the list and it's like "we can't use that one yet". So that is the goal and hopefully we'll get there, hopefully we'll come up with enough funny and good content to justify it and have it be worth while."
On where the code is right now and shipping goals:
"I would put the code right now… we're probably only at 30%. The game logic is much further along than that so it's really the assets that we're waiting on. We have another round of voice calls still to do. My hope is over the next 6 weeks will get it to a point where we think it's releasable – that the bulk of the content is in there. So that's really the goal that were looking at that we're cranking through. Hopefully in December if production has been set up, will be able to start shipping games."
---
Not to speak for Head 2 Head, Straight Down the Middle, or Dead Flip, but on behalf of This Week in Pinball we enjoyed working with the folks at American Pinball to help spread the word on this reveal. Between the four of us, as of the time of this writing, we are already well over 20,000 views on our different forms of media just for Expo weekend!
---
Monster Bash Remake Reveal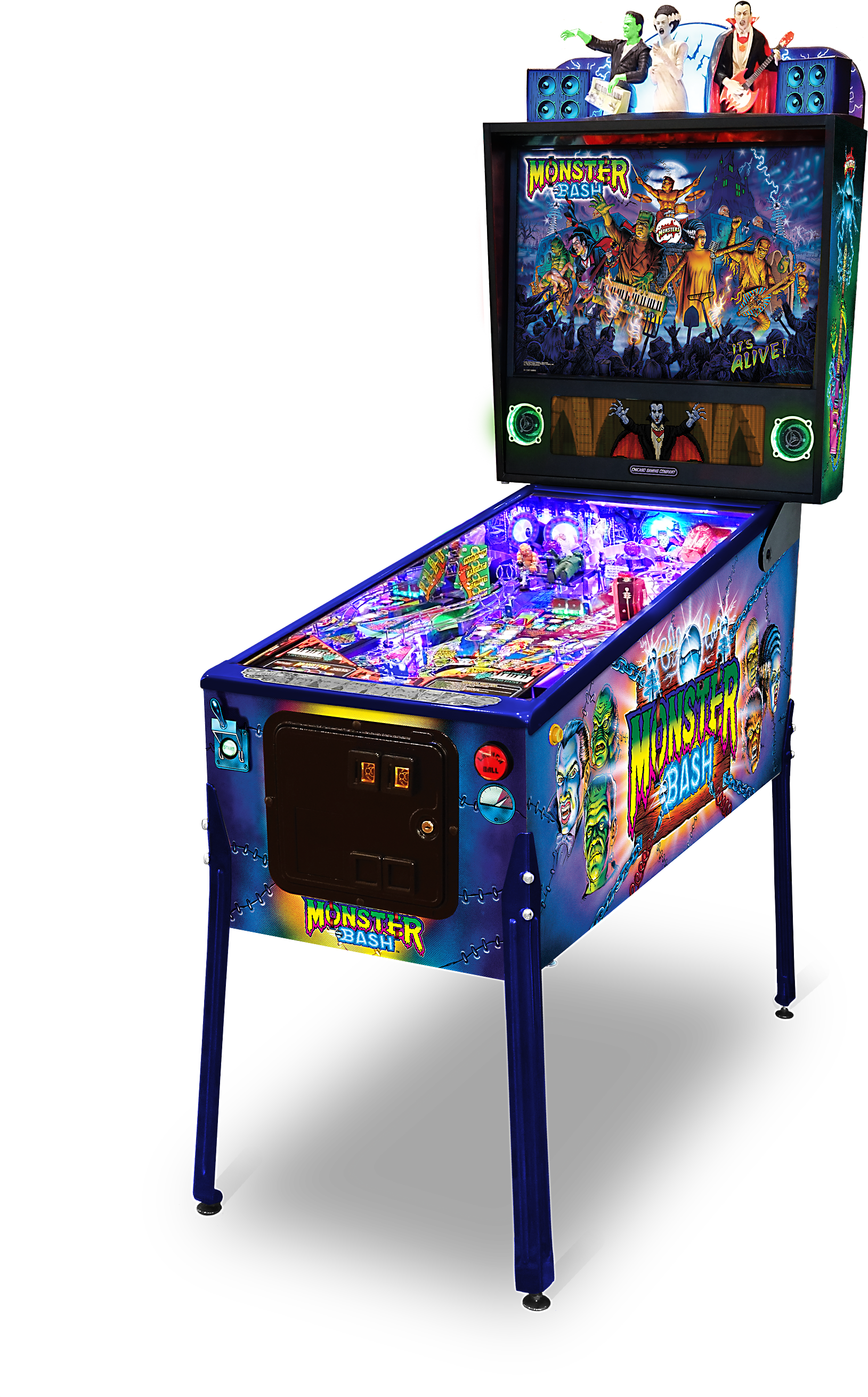 Chicago Gaming Company revealed their long awaited Monster Bash Remake during Expo as well! Check out an LE Promo video here!
There will be three different models of the game, the Classic Edition, Special Edition, and Limited Edition. According to distributors, the prices will be:
Classic Edition: $6,000
Special Edition: $7,300
Limited Edition: $8,000
Some of the features of Monster Bash Remake include:
A Beautiful XL Display on the Limited and Special Editions: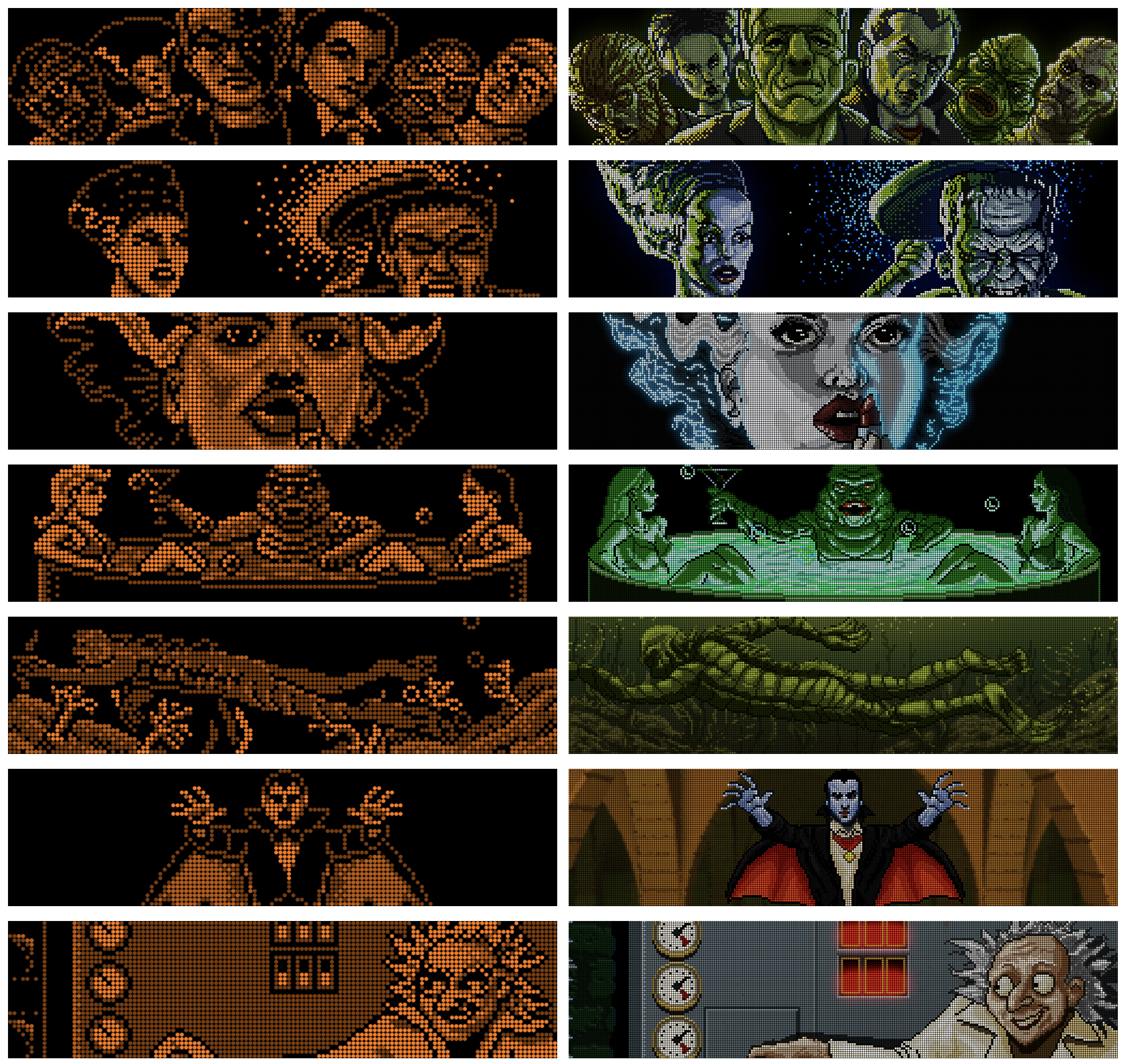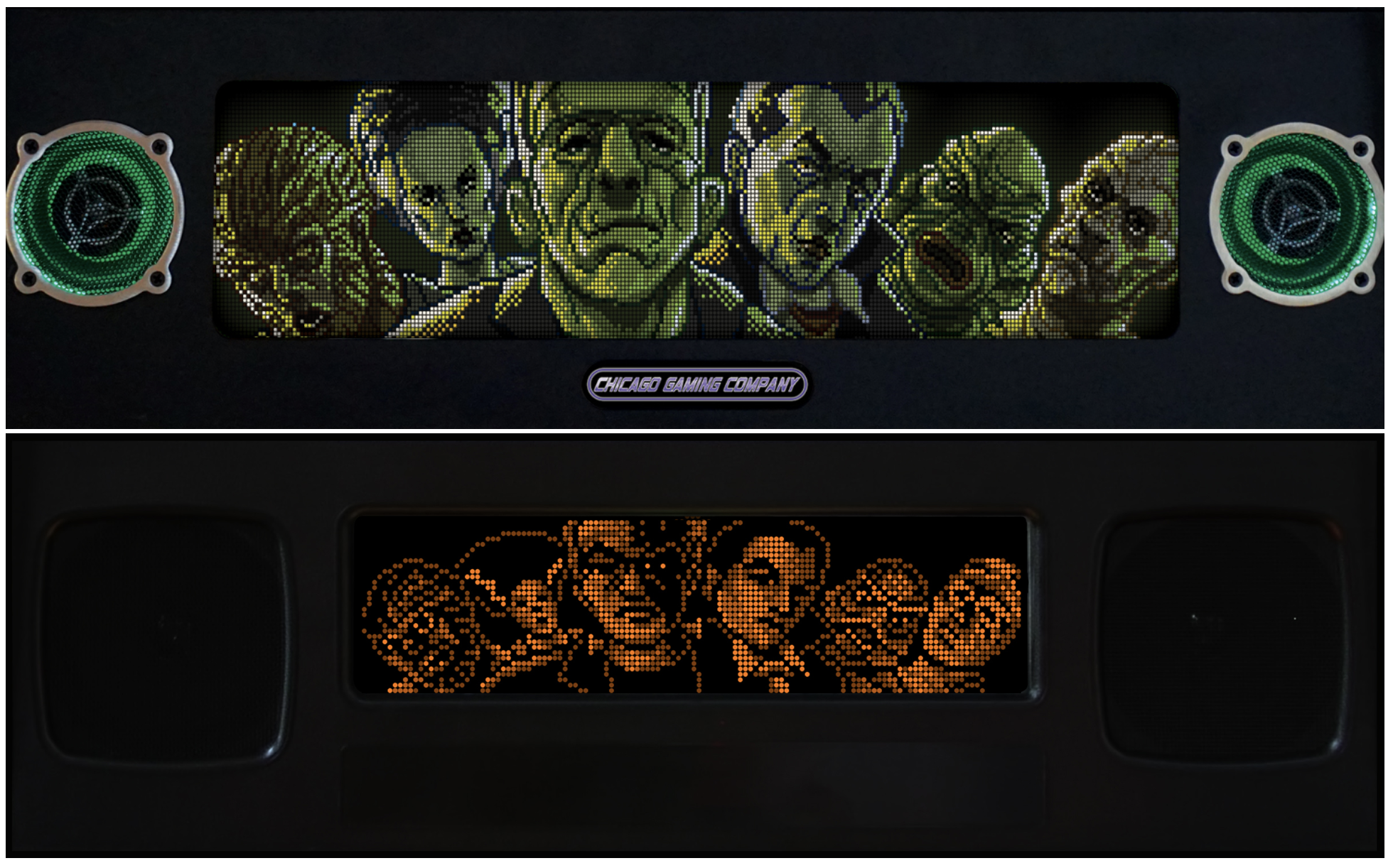 Custom Topper (Limited Edition Model)

Interactive RGB General Illumination (Special and Limited Edition Model)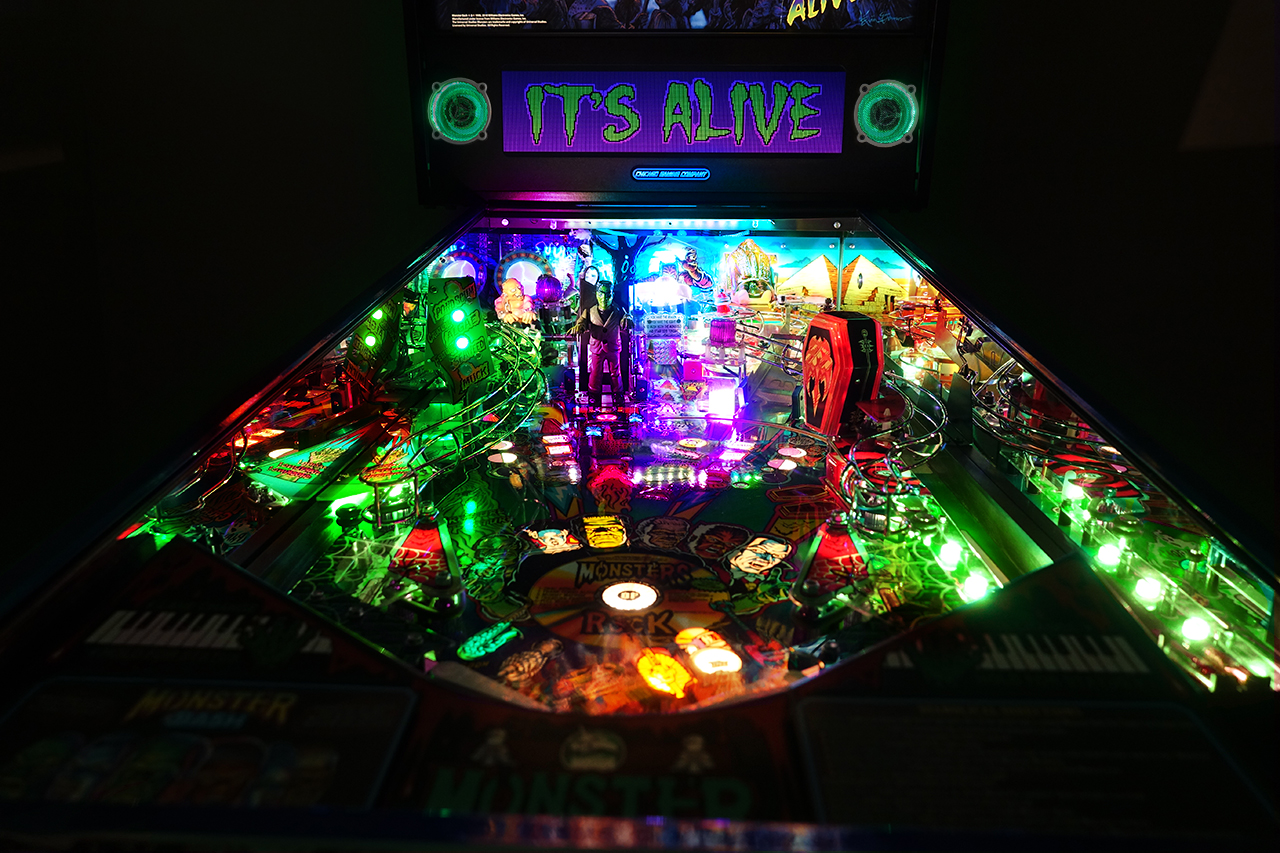 Front Molding (Limited Edition Model)

Plasma Disc (Limited Edition Model)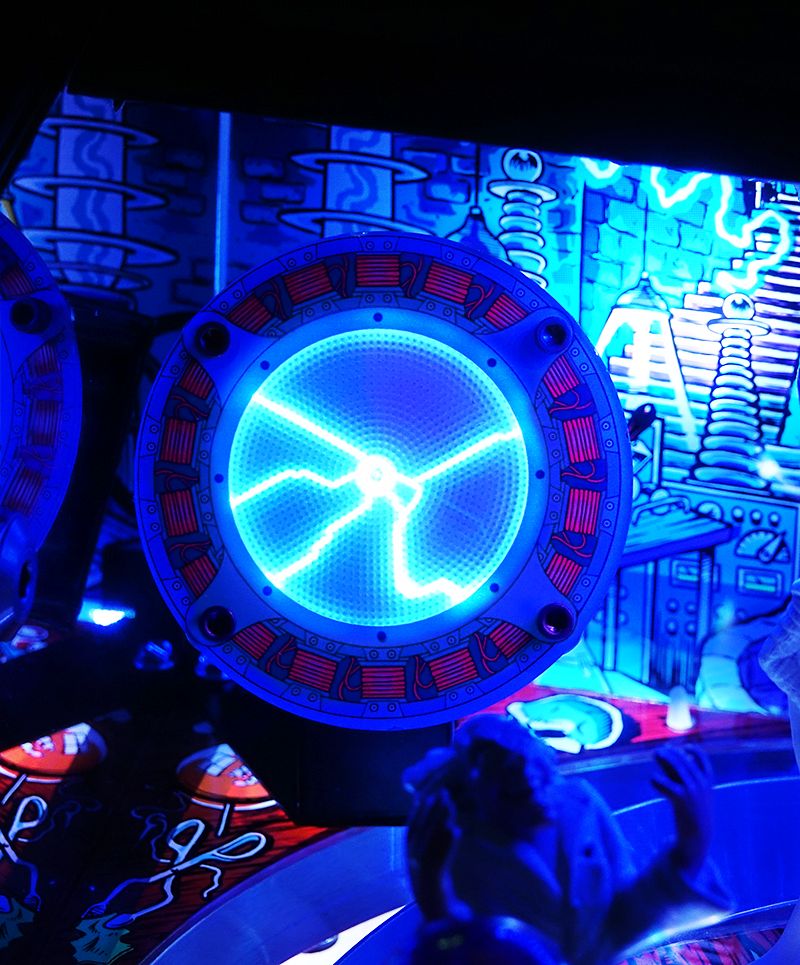 LED Drac Coffin (Special and Limited Edition Model)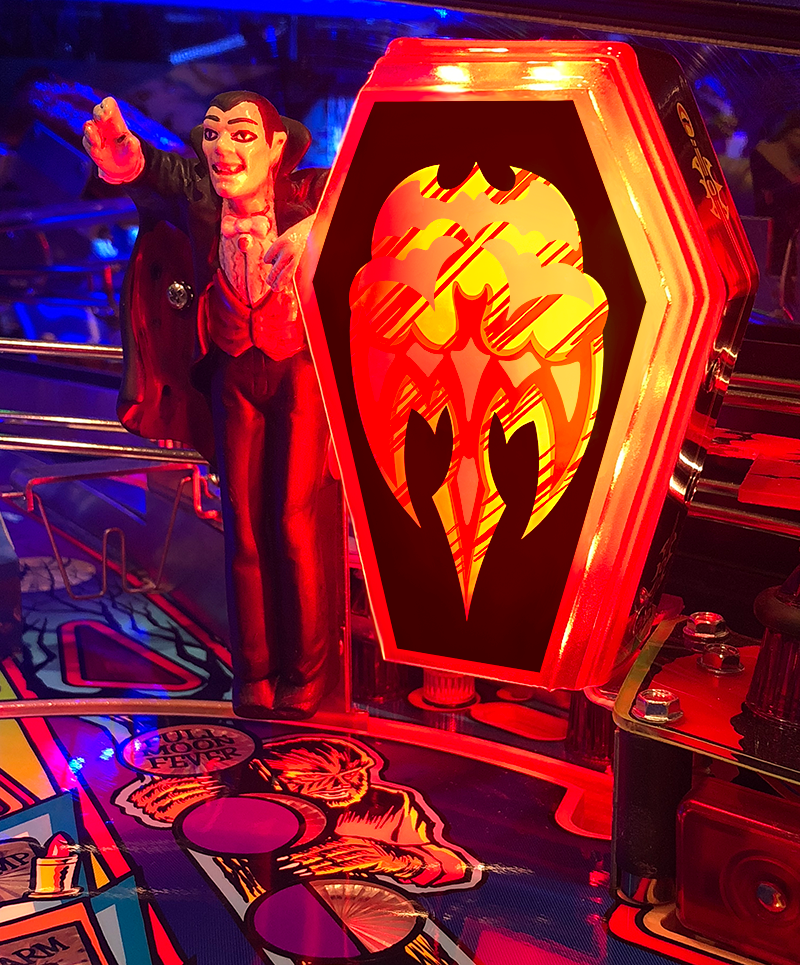 Click here to get all the info from Chicago Gaming Company, including a feature matrix for differences between the models!
---
Stern Updates
Although there were no new game reveals from Stern Pinball, we did see the Star Wars topper and Iron Maiden topper during the Stern Factory Tour on Thursday morning, and we also heard some more rumblings about which game we should expect to see next.
Toppers
Both the long awaited Star Wars topper and the Iron Maiden topper made an appearance during the Stern Factory Tour: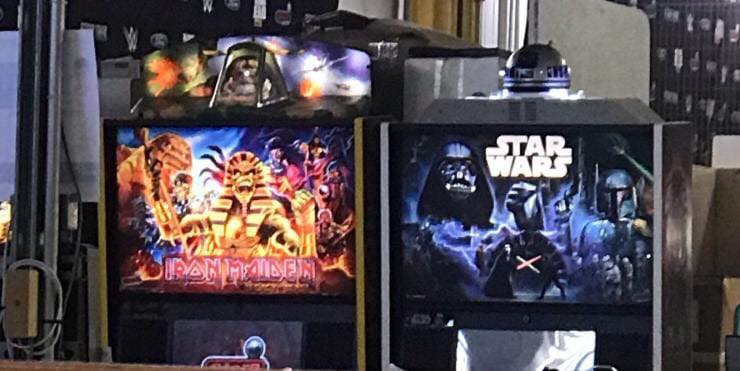 For a short video of the Star Wars topper, click here!
Which is Next, Beatles or Munsters?
Three weeks ago, This Week in Pinball reported on the mixed messages we started getting regarding Stern's next release:
"It has been widely rumored that Munsters would be the next release from Stern Pinball, followed by The Beatles (which is rumored to be released as the next KaPow title), and there was a lot of chatter about Stern's release schedule on forums this last week. Our sources here at TWIP have been fairly consistent, that it would be Munsters then Beatles…HOWEVER, recently we've been getting some mixed messages. In the last week or two, we've heard from trusted secondary sources that Beatles mighthave been moved up. BUT, we've also heard that nothing has changed. So it is difficult to know what to make of this information. Reading that back, this story seems a bit…muddy? But hey, worth passing on!"
We have a bit more to report on this. Big thanks to George (dontpanicflip on Twitch) for passing along that during a video of the Stern Factory Tour, John Borg mentions his next game (heavily rumored to be Munsters) is coming next month. To check out his exact words, you can view the the video here and go to around the 33 minute mark. So that settles it right? Definitely Munsters?
Well, not so fast! During Expo we talked to a lot of different folks. And we're still hearing a LOT of rumors from reputable sources that Beatles is actually going to be next instead of Munsters. It seems like if they are going to release Beatles first, it would have to be very soon.
If we had to put odds on it at this point, based on all the different and conflicting reports we're hearing, we'd say…70-80% chance that Beatles will be revealed before Munsters. Either way, it sounds like both games are very close to being ready. Looking forward to seeing both of them!
---
deeproot Seminar
One of the more anticipated seminars of Expo was deeproot Pinball's seminar on Friday afternoon/evening. Robert Mueller was joined on stage by Barry Oursler, John Popadiuk, Quinn Johnson, Jon Norris, Dennis Nordman, and Steve Bowden. Here are some interesting notes from the question and answer session with the audience:
Q: You have all worked with some great mechanics people in the past, can you talk a little about where you might break new ground in mechanics?
A: (RM) I think it has been very clear we're focusing more on the Williams Bally type of standard. But going our own direction with that. I think each one of the designers have put a lot of effort without any thought of cost or complexity into a lot of difference mechs. I know the famous one for John Popadiuk is shipping out Magic Girls without the ball floating in mid-air, and it might seem like an easy thing to do, but it has never been before in pinball because it is almost impossible to do, trust us. Until deeproot got their hands on it. And I'm very very happy to say that we have a very good solution to that. It's really good. It is different for each one of the designers. I think each one of the games now have something never before done in pinball. I am very impressed with the designers coming up with these crazy ideas and then our mechanical engineers going out and actual making it reality.
Q: Will there be a single price for each game, or a tiered price such as Stern (Pro/Premium/LE)?
A: (RM) I don't believe in selling the same product for a much higher price, and just slapping different artwork on it, so we'll be going with one tiered model and one tiered price. And I'll add to that about prices – we would love to prices lower than any pinball company has ever done, but with more quality and toys in it than any pinball company has ever done. But we also have some higher end games planned as well. We're going to have quite a range that should fit any budget…
Q: I know you're trying to reach the deadline of TPF, but are you going to have multiple titles for sale by your deadline day of June 30th?
A: (RM) Yes, we will release more titles in 2019 than any pinball company in history. In fact, we'll also release more than most of the entire industry released in one year, any given year, so stay tuned.
Q: Are any of your titles based on Zidware designs?
A: (RM) I will say there have been a lot of hints here. I know everyone probably did some subtle ones. We actually gave a lot of hints to the games we're going to already. I would direct you to This Week in Pinball, he has a list of some of the ones that have been announced and confirmed.
…
(RM) I'm not worried whether something is very profitable or not on a per title basis. The way we've designed things internally is that any pinball machine sold will be profitable, and that gives us a lot of room to deal with not worrying about BOM costs, but still to give the best bang for the buck for you all, who are going to be spending a lot of money on these games and you deserve to get the most possible for every dollar you put into it. It is a very different concept, and I think shortly you'll start seeing why – it is not going to be "deeproot or something else", it is going to be more of a question of "why would I not buy a deeproot machine with the value in it, even if I happen to like the latest theme or license from another company". So we want to make that value argument, to each and every one of you and everyone else in pinball.
Q: [Paraphrased] – Steve Bowden – why did you make a career change and move from New Jersey to San Antonio, what was it that made you decide to join deeproot?
A: (Bowden) Going down there and seeing what I saw. Point blank. I'll just say that and that is it, this is the best decision I've ever made.
Q: (Question about the working on deeproot machines)
A: (RM) If all we had to do was take what everyone else has done and spit out a pinball machine…we would've already launched a long time ago.A lot of the magic that is happening behind the scenes is looking at every piece of the pinball machine and the pinball experience and redesigning it to create more value, make it easier, doing a lot of cool things that have never been done or probably never even thought of. I don't know about you all…but I live/breathe pinball 24/7, I can't get it out of my mind. It is a curse and I know a lot of the people here and at the two offices that we have have the same curse. And we're coming up with some of the craziest zaniest things ever and then making them reality. So one of the focuses – is making that pinball experience more inviting when it comes to diagnosing and then fixing issues with the pinball machine.
Q: You'd said before something along the lines of, you can take a sledgehammer to the playfield, it is not going to break. What can you disclose – is it going to be made of wood?
A: …this is Shawn's pet project, and I know he had a – he was quite surprised when I said sledgehammer. [laughs] Maybe it was a little hyperbole, maybe not, but our playfields will be made out of wood. The problem with going a different substrate for the playfield – it changes everything else about the gameplay and maintenance and it introduces a whole lot of other problems. That is why wood will probably, for a long time, be the surface that pinball machines playfields will be made out of.
Q: Are those circuit boards going to have batteries that are going to p*ss all over the board and destroy it?
A: Considering most of my Williams/Bally at home require batteries still and I haven't bothered to change them out for something more reasonable with modern tech – no. I think most of what deeproot was started on was me dealing with Williams/Bally games and being pissed off about a lot of things. Especially as a newcomer into pinball and not wanting to be an engineer all the time. And so I think what we've tried to do is resolve – not only those old issues – but even issues that haven't even been thought of yet that need to be re-engineered and improved.
RM: I'll give you all one more tidbit for those of you that stayed until the end. The ad [in the Expo souvineer guide] is a very special game: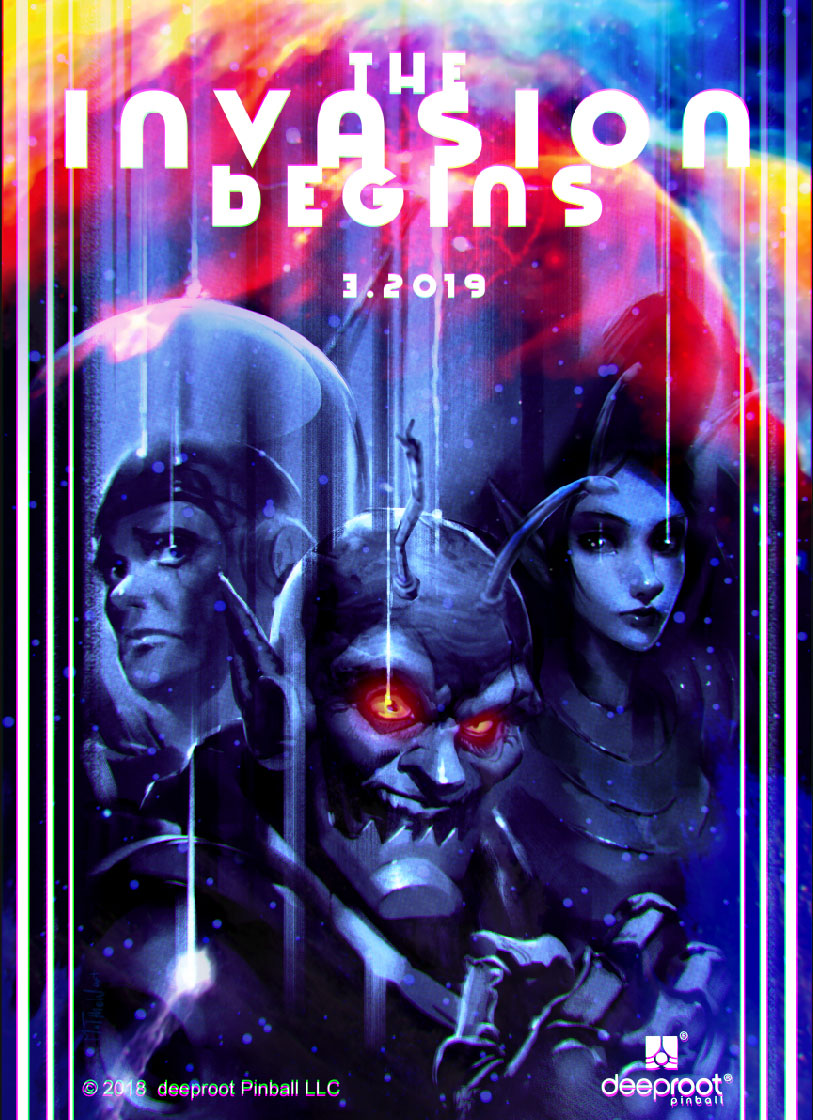 Robert then asked for guesses from the audience, and they were:
RAZA
Kosmic Khaos
Centaur
RM: One of those was correct, so we'll leave it at that. Thank you all very much.
A few other notable quotes from the seminar include:
Robert Mueller: I know one of my most famous lines is "pinball is easy". Anyone still believe me on that one? … So pinball is easy, it is just everything that goes into pinball is complex and hard.
Dennis Nordman: Would anybody like to see Whitewater 2? I'm not going to do that [laughs]
….
Dennis Nordman: I am thankful for Robert and deeproot for allowing me to do two original themes which is something I've wanted to do for years and years and years and I'm really happy to be able to be doing that.
…
Robert Mueller: What is deeproot's schedule? … We're working hard behind the scenes. We're really behind on some things and we're really ahead on others, it is sort of like a horse race. We have this huge focal point – I won't call it a deadline – but it is a day of excitement for us coming at TPF in March. And we're going to have some amazing things. While I don't want to steal the thunder from Rob's Pinball Expo, we really hope to see all of you in Texas in March. Because we want you to see everything we've been working so hard on.
…
Steve Bowden: Get ready.
---
Pinball Hall of Fame Inductees
A huge congrats to the new inductees into the Pinball Hall of Fame!
Pinball News Editor, Martin Ayub
Pinball Designer, Jon Norris
Mechanical Designer, Elliot Eismin
---
Other Expo Highlights
Scott Danesi reveals name of second game, "Haunted House Party!"…but it sure feels like he is trolling us with this title, doesn't it? TWIP will believe it when we see it…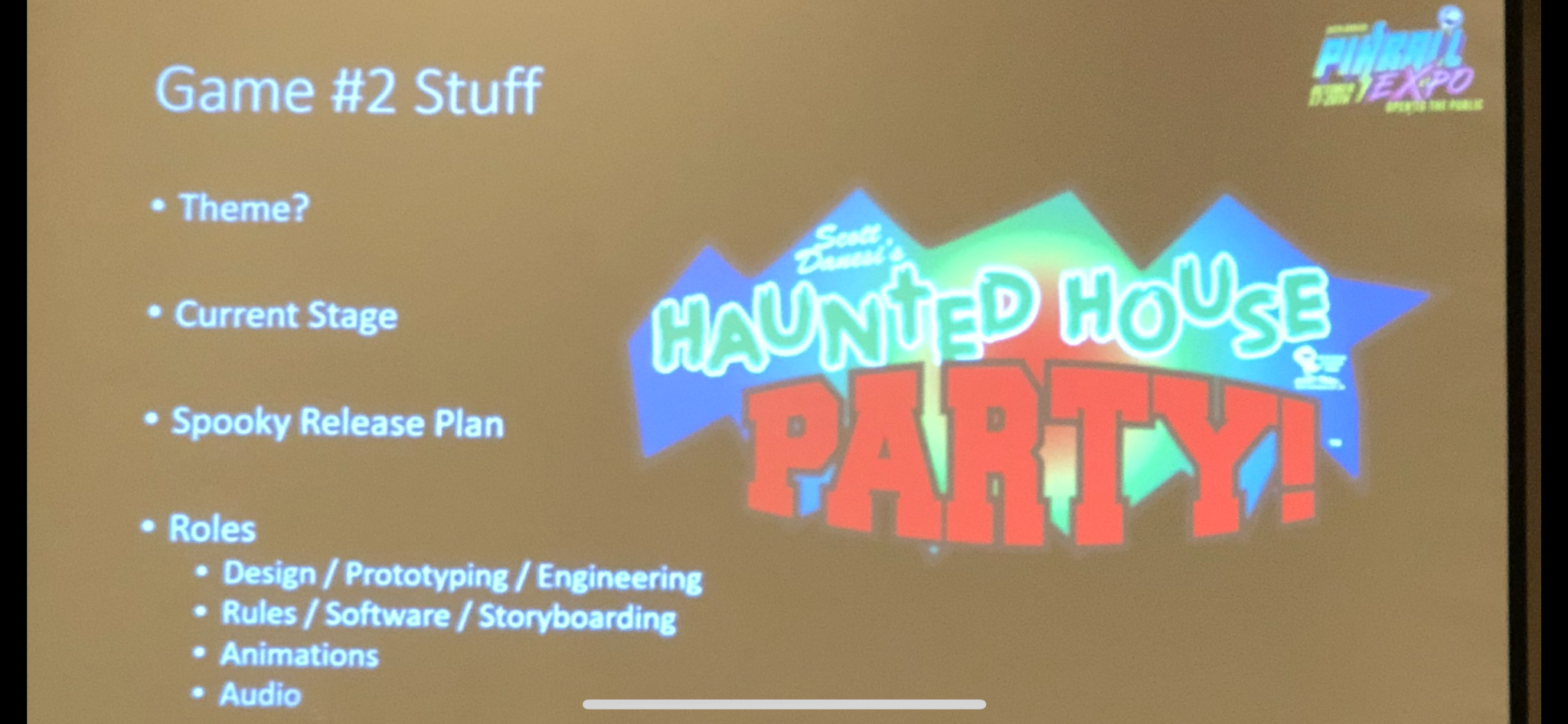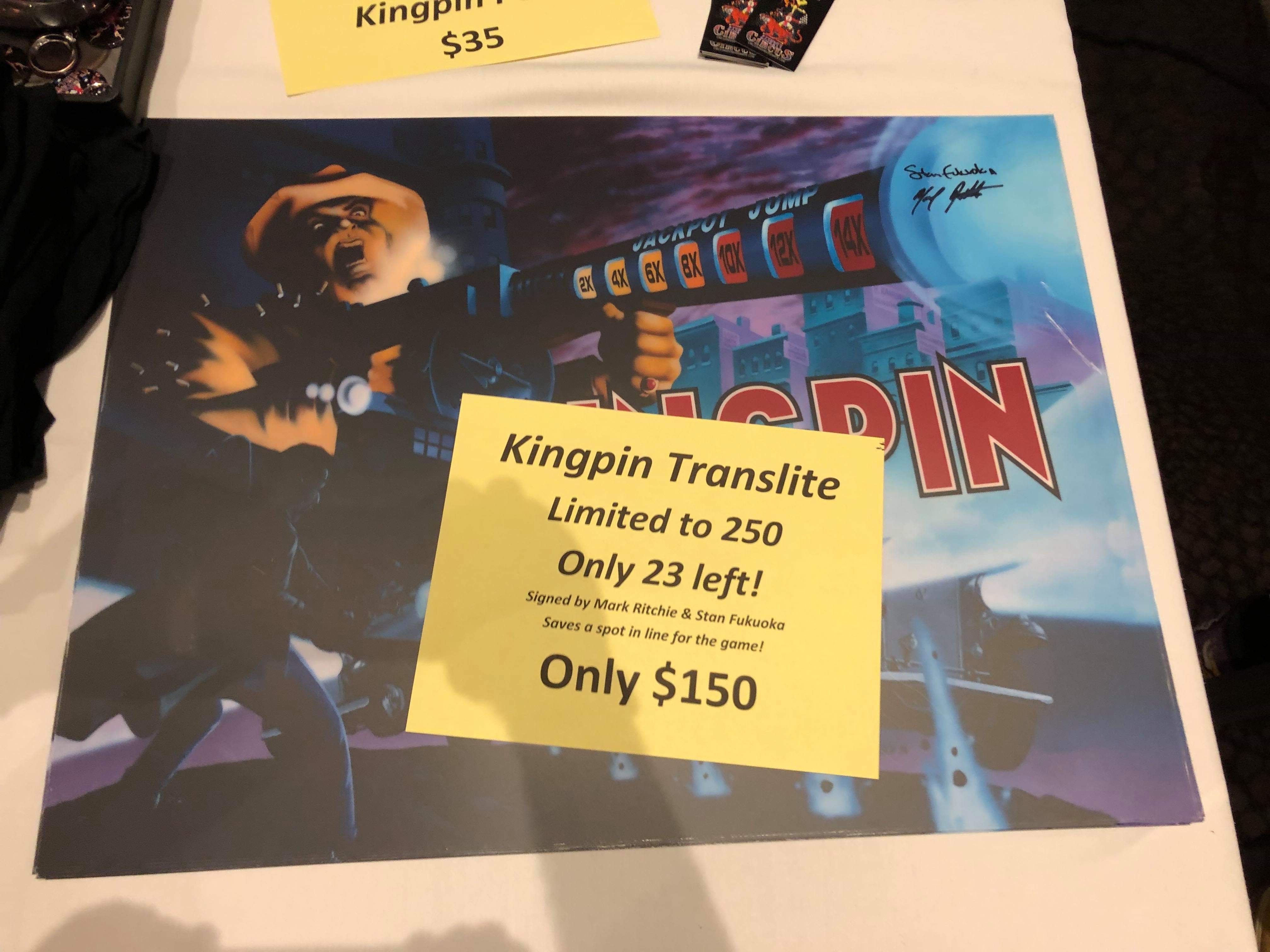 Congrats to Pin Stadium on winning Best New Mod and Best Exhibit at Expo!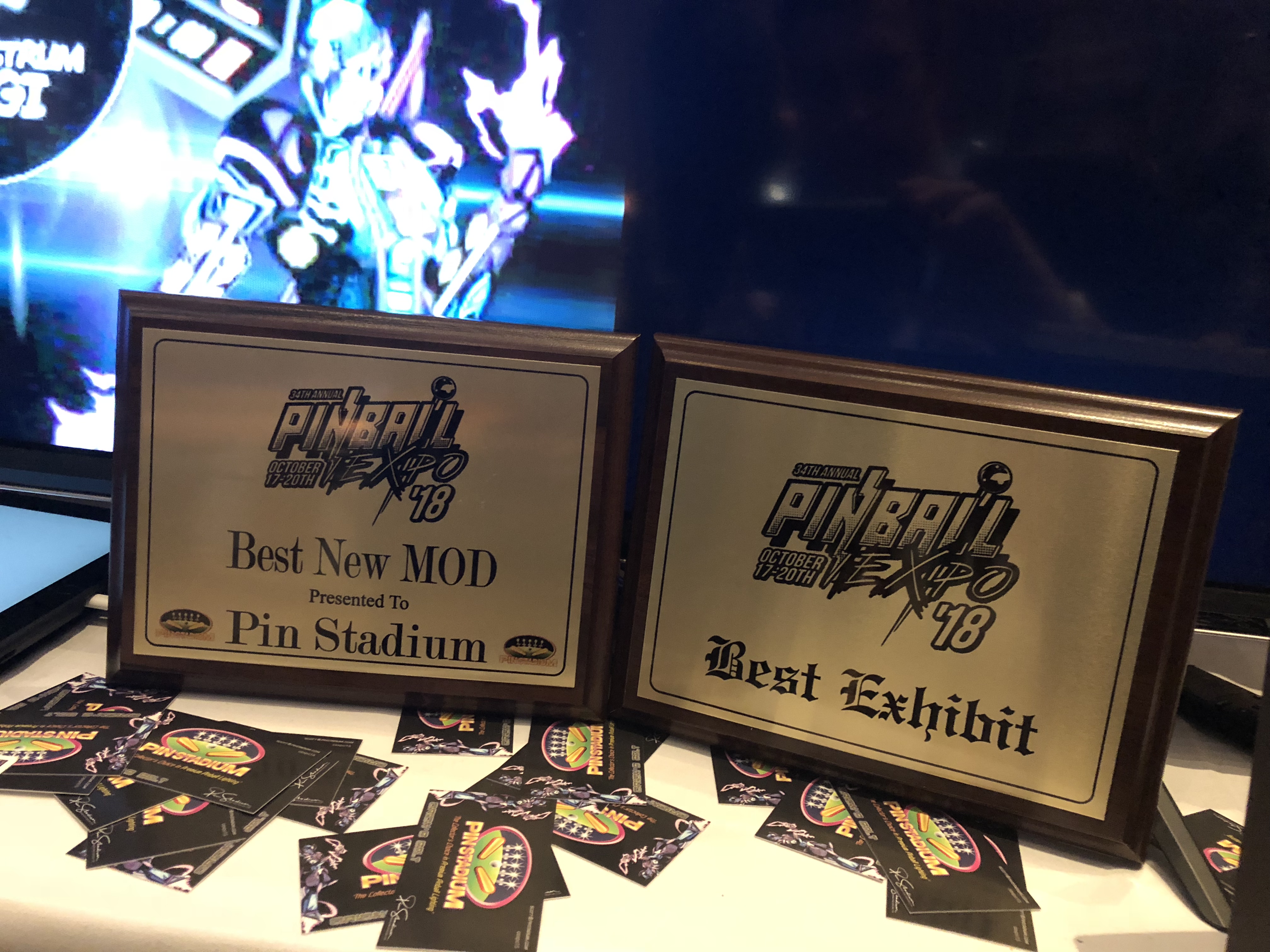 ---
Pinball News Coverage
For detailed coverage of all days of Expo, make sure to check out the coverage on Pinball News! As he does every year, Martin Ayub covered the Expo happenings and seminars in great detail, much of it as close to real time as you can get. Check it out!
---
Get alerts for new posts from This Week in Pinball – follow us on Facebook, Twitter, or sign up by email:
---

Identify the pinball machine pictured below for a chance to win a limited This Week in Pinball Lapel Pin! Drawing will be held monthly!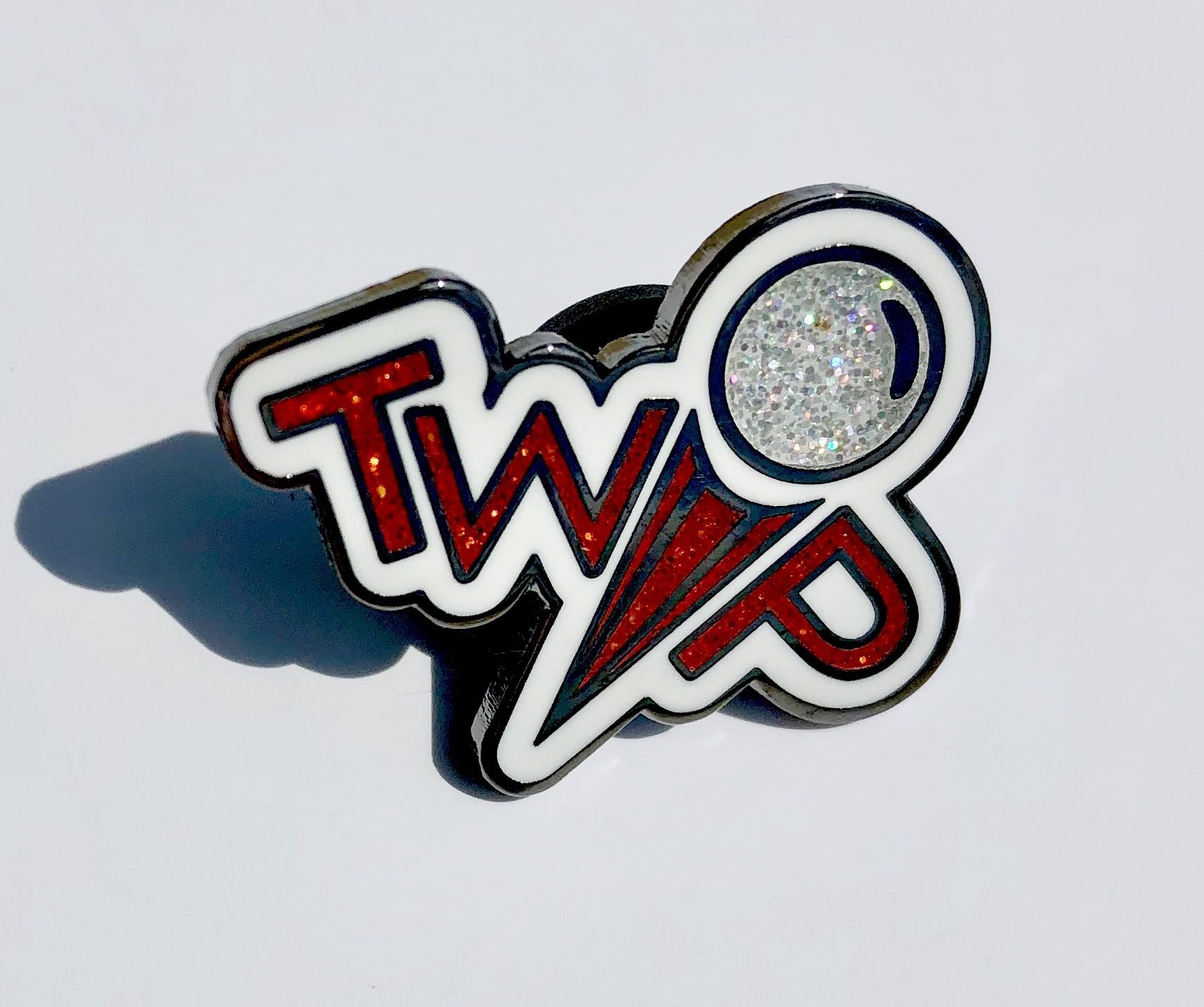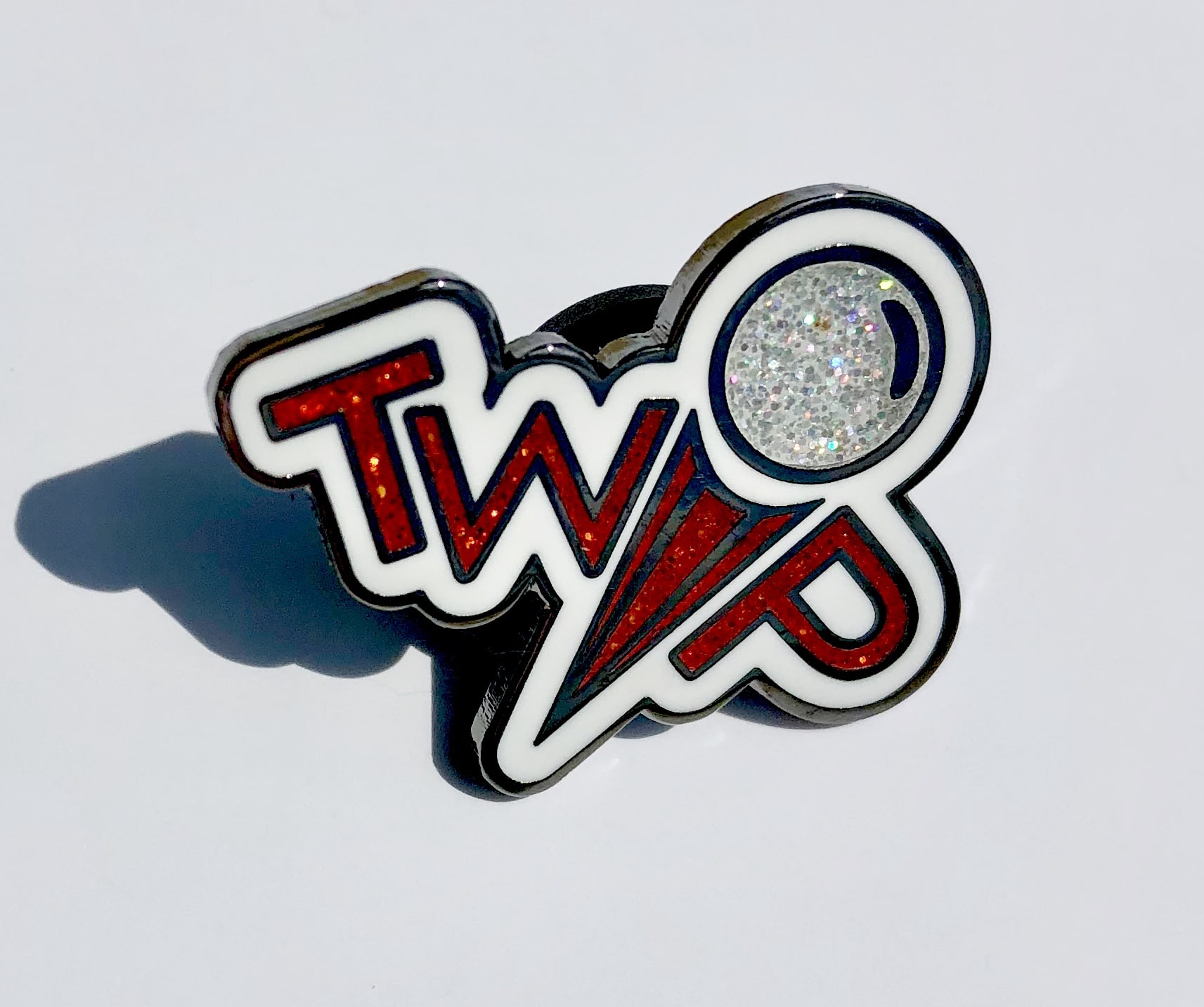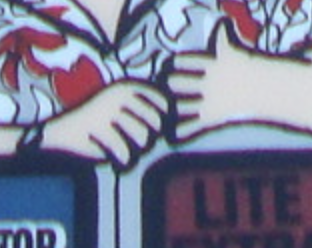 Last Week's answer: Whirlwind
Email guesses to thisweekinpinball@gmail.com, correct answers will be entered into the drawing for the limited TWIP Lapel Pin!
---

— Presented By —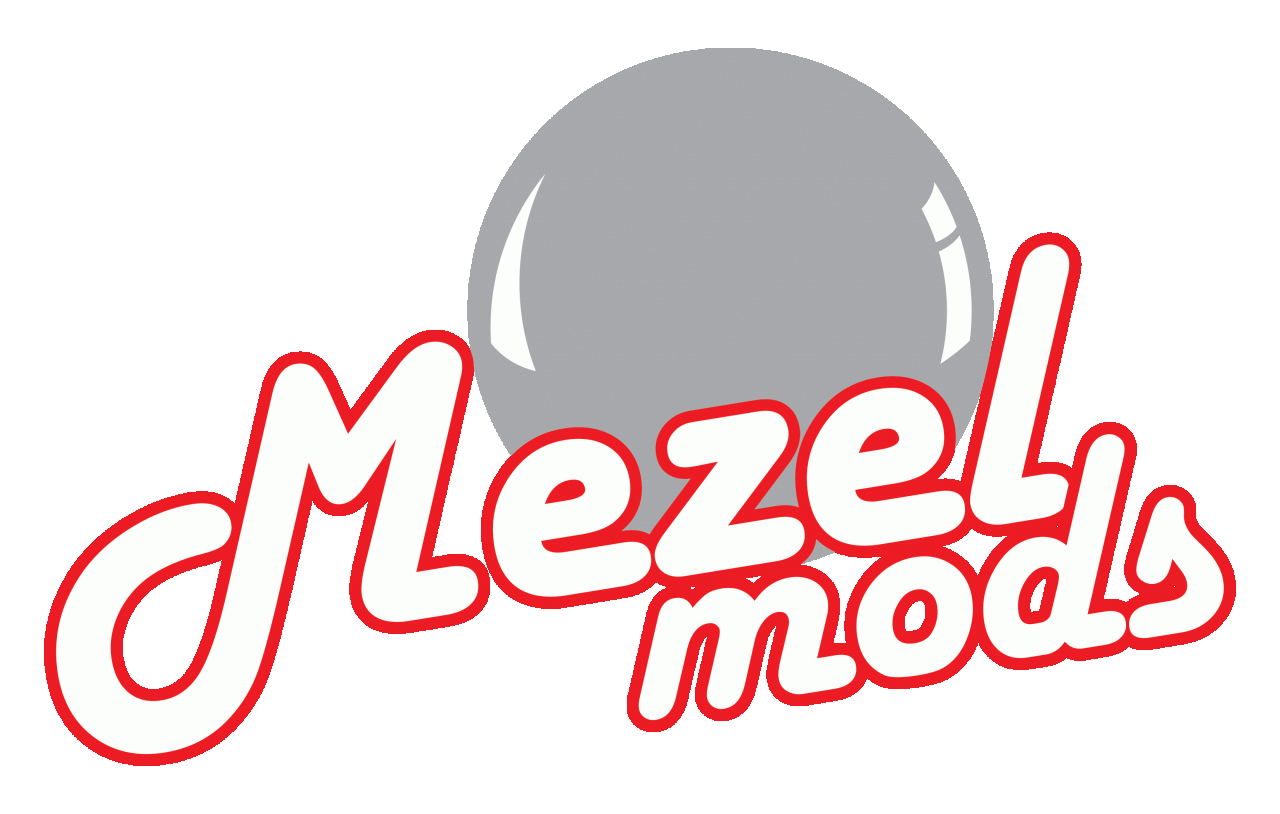 This week's Mod of the Week is the Simpsons Pinball Party TV Video Display Mod from Sparky Pinball!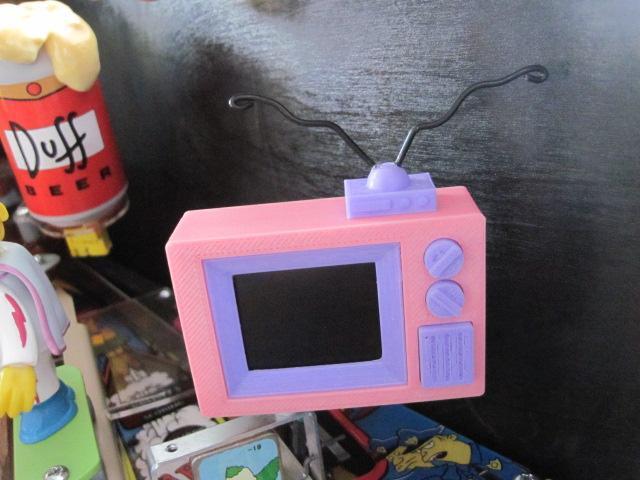 ---
Get alerts for new posts from This Week in Pinball – follow/like us on Facebook, Twitter, or sign up by email:
Disclaimer

: Any articles, interviews, or mentions of pinball manufacturers or pinball products is NOT an endorsement.
Have a scoop or anonymous rumor? Email us at thisweekinpinball@gmail.com
---

Stern Pinball
Most Recent Titles
Aerosmith | AC/DC Vault Edition | Star Wars | Guardians of the Galaxy | AC/DC Luci Vault Edition | Iron Maiden | Deadpool
Announced/Confirmed
Elvira 3
Rumors of Future Titles
Primus? | The Munsters? | The Beatles? | Steve Ritchie Black Knight 3000? | Superman 1978? | Beetlejuice? | Godzilla?
Jersey Jack Pinball
Most Recent Titles
Wizard of Oz | The Hobbit | Dialed In | Pirates of the Caribbean
Rumors of Future Titles
Willy Wonka? | Toy Story? | Guns N' Roses?
Chicago Gaming/Planetary Pinball
Most Recent Titles
Medieval Madness Remake | Attack From Mars Remake
Announced/Confirmed
Monster Bash Remake
Rumors of Future Titles
Cactus Canyon Remake? | Theatre of Magic? | Big Bang Bar Remake?
Spooky Pinball
Most Recent Titles
Rob Zombie's Spookshow International | Dominos (*contract game) | Jetsons (*contract game) | Total Nuclear Annihilation (*contract/house game) | Alice Cooper's Nightmare Castle
Rumors of Future Titles
Licensed Title | Scott Danesi Second Game
American Pinball
Most Recent Titles
Houdini
Announced/Confirmed
Oktoberfest
P3 (Multimorphic)
Most Recent Titles
Lexy Lightspeed | Cannon Lagoon | Cosmic Cart Racing
Team Pinball
Most Recent Titles
The Mafia
deeproot Pinball
Announced/Confirmed
Fire and Brimstone | Retro Atomic Zombie Adventureland | Magic Girl | Alice in Wonderland | Dennis Nordman Unlicensed | Dennis Nordman Unlicensed 2 <–NEW
Circus Maximus
Announced/Confirmed
The Pinball Circus Remake | Kingpin
Homepin
Most Recent Titles
Thunderbirds
Rumors of Future Titles
Unlicensed Title
Suncoast Pinball
Announced/Confirmed
Cosmic Carnival
Great Lakes Pinball
Rumors of Future Titles
Unknown
Haggis Pinball
Rumors of Future Titles
Unknown
Pinball Brothers
Rumors of Future Titles
Queen? | Barry Oursler's Original Theme? | Playboy?
Dutch Pinball
Most Recent Titles
Bride of Pinbot 2.0 | Bride of Pinbot 3.0 (on hold) | The Big Lebowski (production/legal issues)
Silver Castle Pinball
Announced/Confirmed
Timeshock
Phénix Pinball
Announced/Confirmed
Goblin Contest
Get alerts for new posts from This Week in Pinball – follow us on Facebook, Twitter, or sign up by email: