Huge Exposure for Hot Wheels | Winner of Hot Wheels Sweepstakes | Snoop Dogg Approves | Stream with Josh Kugler | Heavy Metal in Production | Ben Heck Gives Update on New Machine | Dutch Pinball Update | Melissa Reese Joins JJP Podcast | Stern at Dave and Busters | Pinball Tariff | TPF Update | Tim Sexton Phone Call | Free Pizza for a Year

— QUICK HITS —
American Pinball Hot Wheels Shown off to Hot Wheels and Auto Enthusiasts
Over the weekend, Hot Wheels was shown off to a HUGE audience of Hot Wheels enthusiasts and auto enthusiasts on the Hot Wheels Legends Tour Finale! The Finale was live from Jay Leno's Garage, and featured Jay Leno, Snoop Dogg, Gabriel Iglesias, and more. Check out the pinball segment here:
Here are a few still images from the event which includes the winner of the sweepstakes – Ricky Cale of Grand Junction, CO!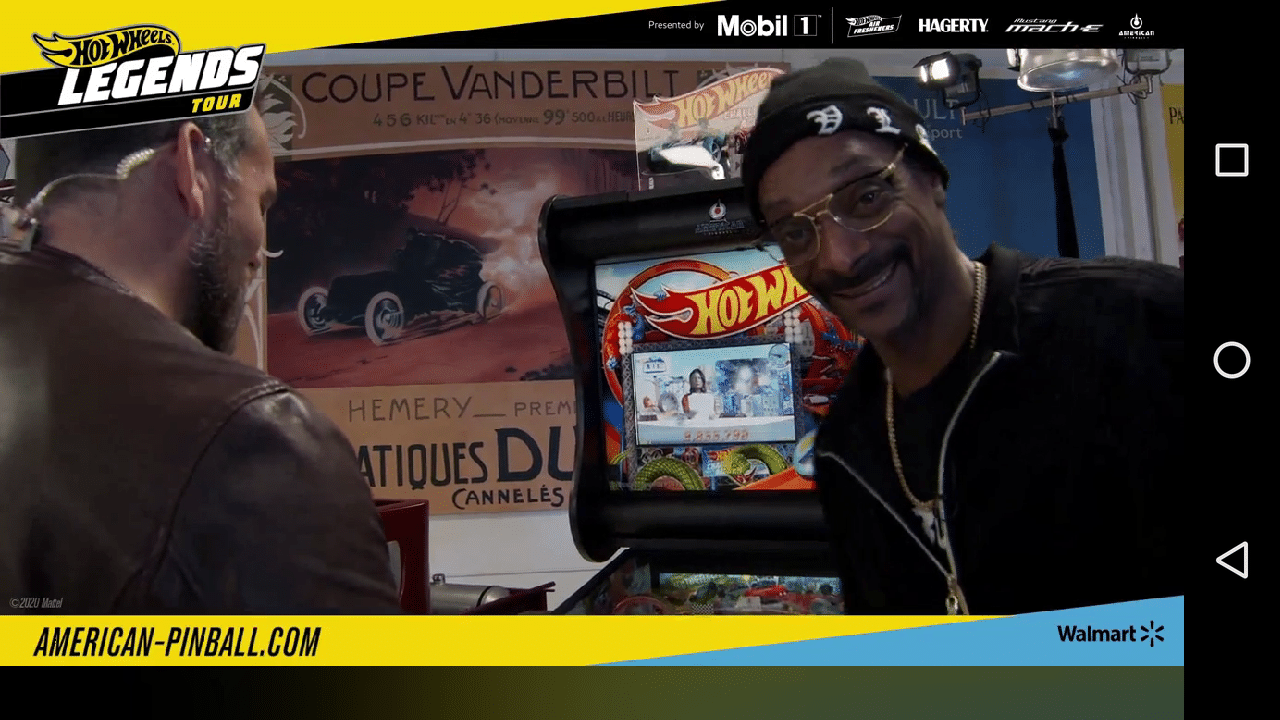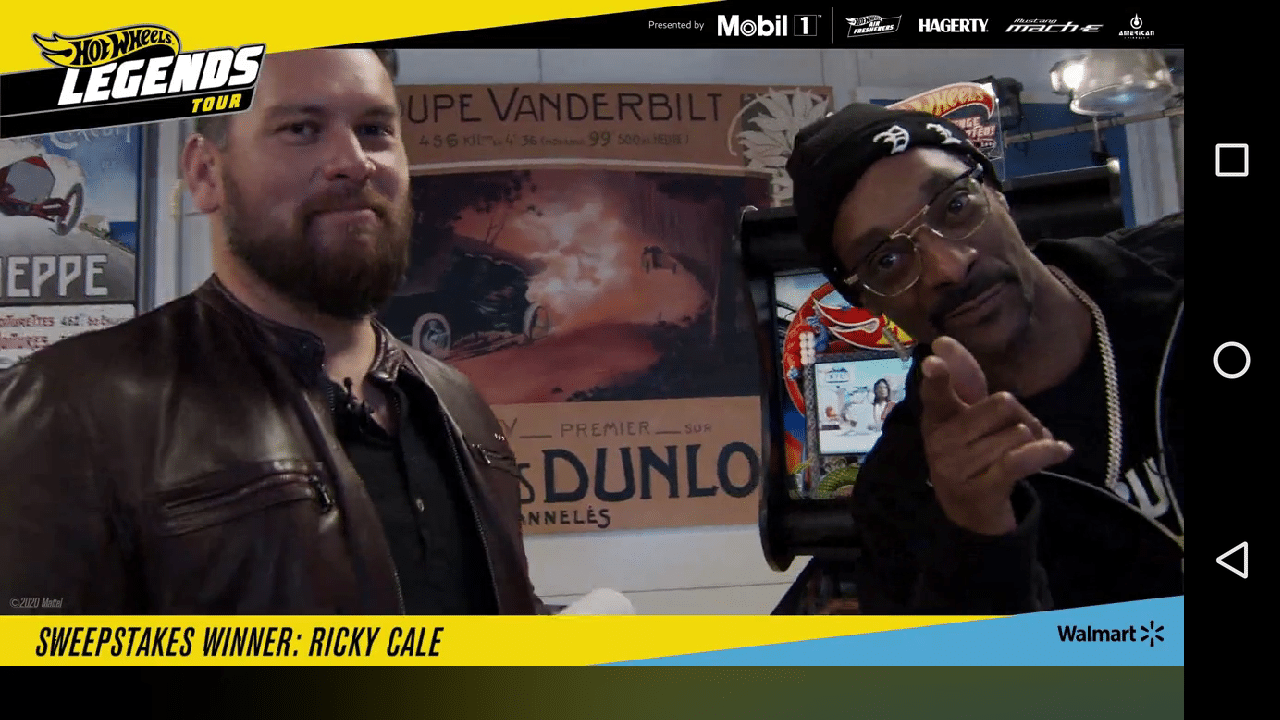 Last week, Josh Kugler also joined Jack Danger of Dead Flip to stream Hot Wheels – check it out:
A huge congrats to American Pinball and Ricky Cale!!
---
Stern: Heavy Metal in Production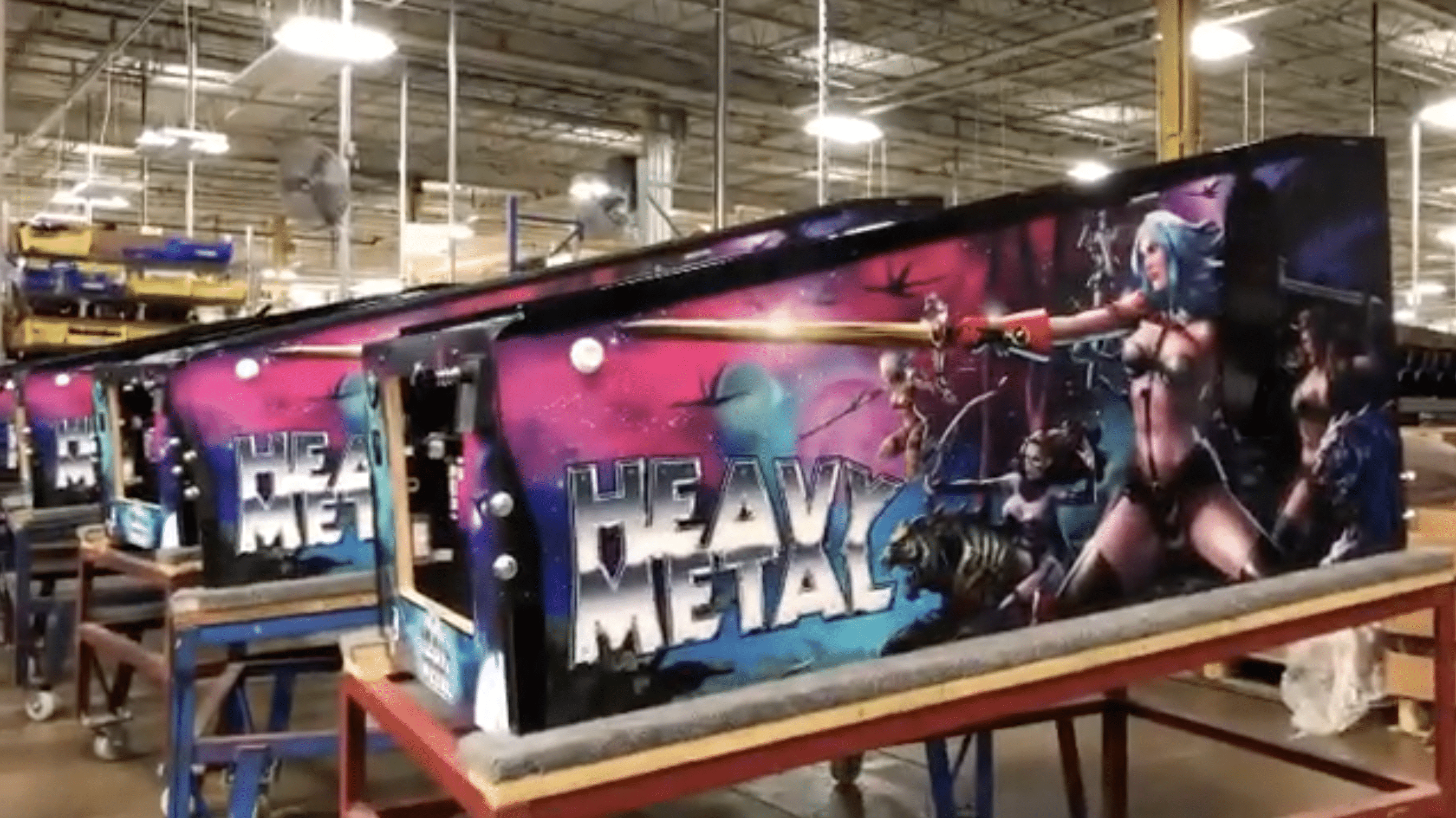 Heavy Metal Pinball is now in production at Stern Pinball – check it the video they shared on their Facebook page!
---
Last Week's Poll Results
---
Ben Heck: New Pinball Machine Ready for Hand Drawn Artwork
Ben Heck shared on Twitter last week that his next pinball machine is ready for artwork and that it will be hand drawn artwork. This is presumably the machine that he and Spooky Pinball are working with Chicago Gaming Company on together:
Should mention it's to be all hand drawn.

— Ben Heckendorn (@benheck) November 12, 2020
---
Dutch Pinball: Building Four Games a Week, Software Update Coming, Move into Larger Building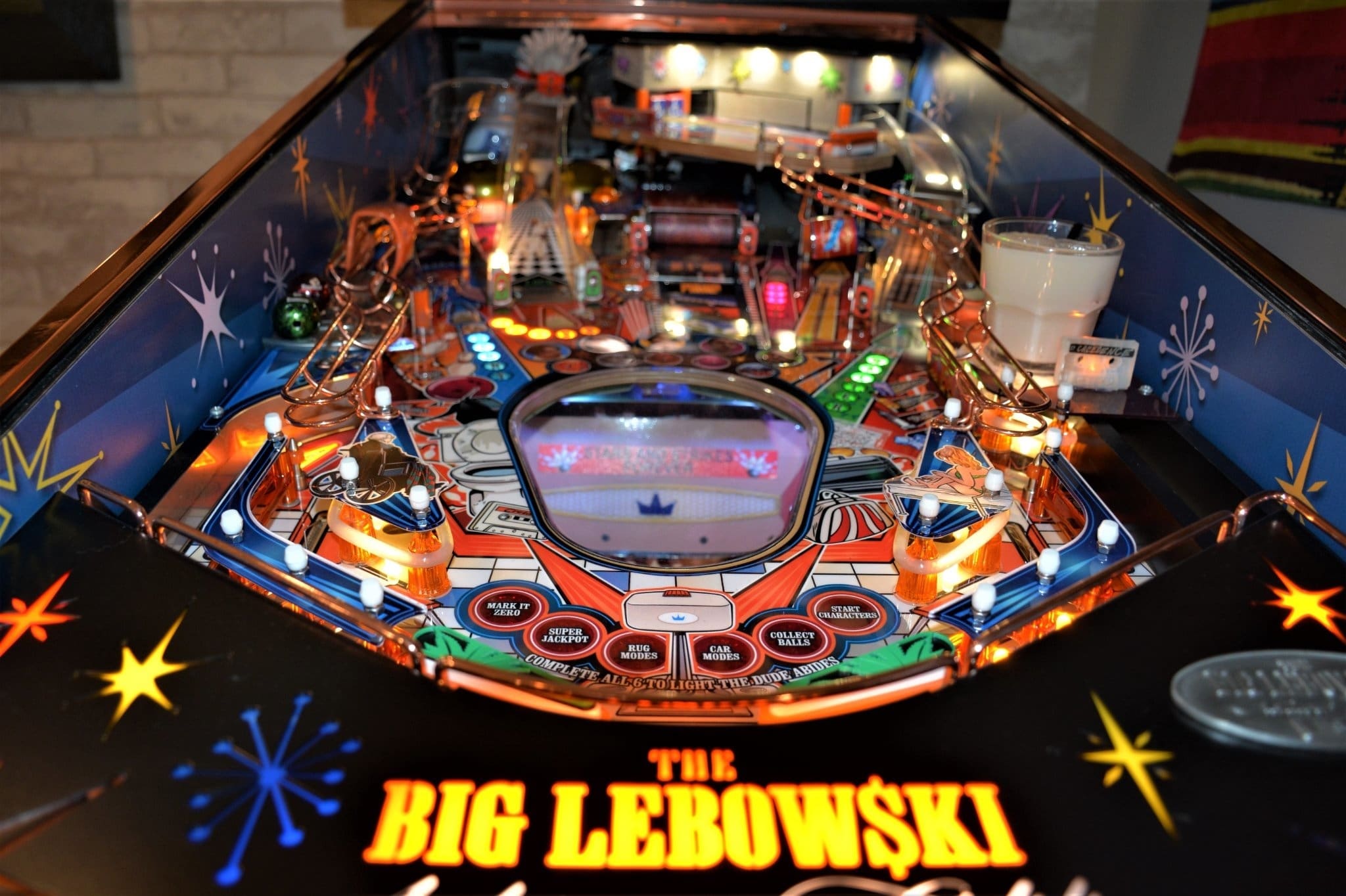 Dutch Pinball has released a November update which included several interesting notes regarding their company and The Big Lebowski:
They are moving into a new building that is five times larger than their current facility.
They are currently building four games a week, and hope to be building ten games a week in the coming months.
They are working with their programmer again and plan future updates for The Big Lebowski.
It also included an update for the schedule for Early Achievers editions. Check out the full update here!
---
Jersey Jack Pinball Podcast: Melissa Reese Interview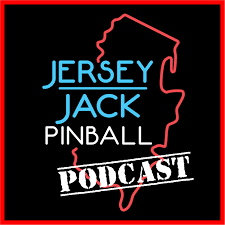 Melissa Reese, band member of Guns N' Roses, joined Ken Cromwell and Eric Meunier on the most recent episode of the Jersey Jack Pinball Podcast!
Melissa talks about how she got into pinball, talks about video gaming, talks about working with Eric Meunier, talks about doing the callouts and that recording session, and much more.
Check out the full podcast here!
---
Stern Pinball Teases Pinball at Dave and Busters
Very interesting – let's hope this happens and grows the hobby!
---
25% Pinball Tariff on USA Imports To Europe
It was announced last week that a 25% tariff would be applied to many items being imported from the US to Europe, including pinball machines and accessories, making imported pinball machines significantly more expensive in Europe. Hopefully this tariff will be lifted soon.
To read more about this, please check out this article from The UK Pinball Club.
---
Texas Pinball Festival Still On…For Now
---
Keeping the Ball Alive Book: Shipping and Refunds
Paperflock shared an update last week regarding their coffee table book about 30 years of Stern Pinball – get the full update here.
---
New Topper Company: Elite Pinball Toppers
A new pinball company specializing in toppers launched last week – Elite Pinball Toppers. Their first topper is for The Hobbit:
[Please note that this topper is not officially endorsed by Jersey Jack Pinball.]
---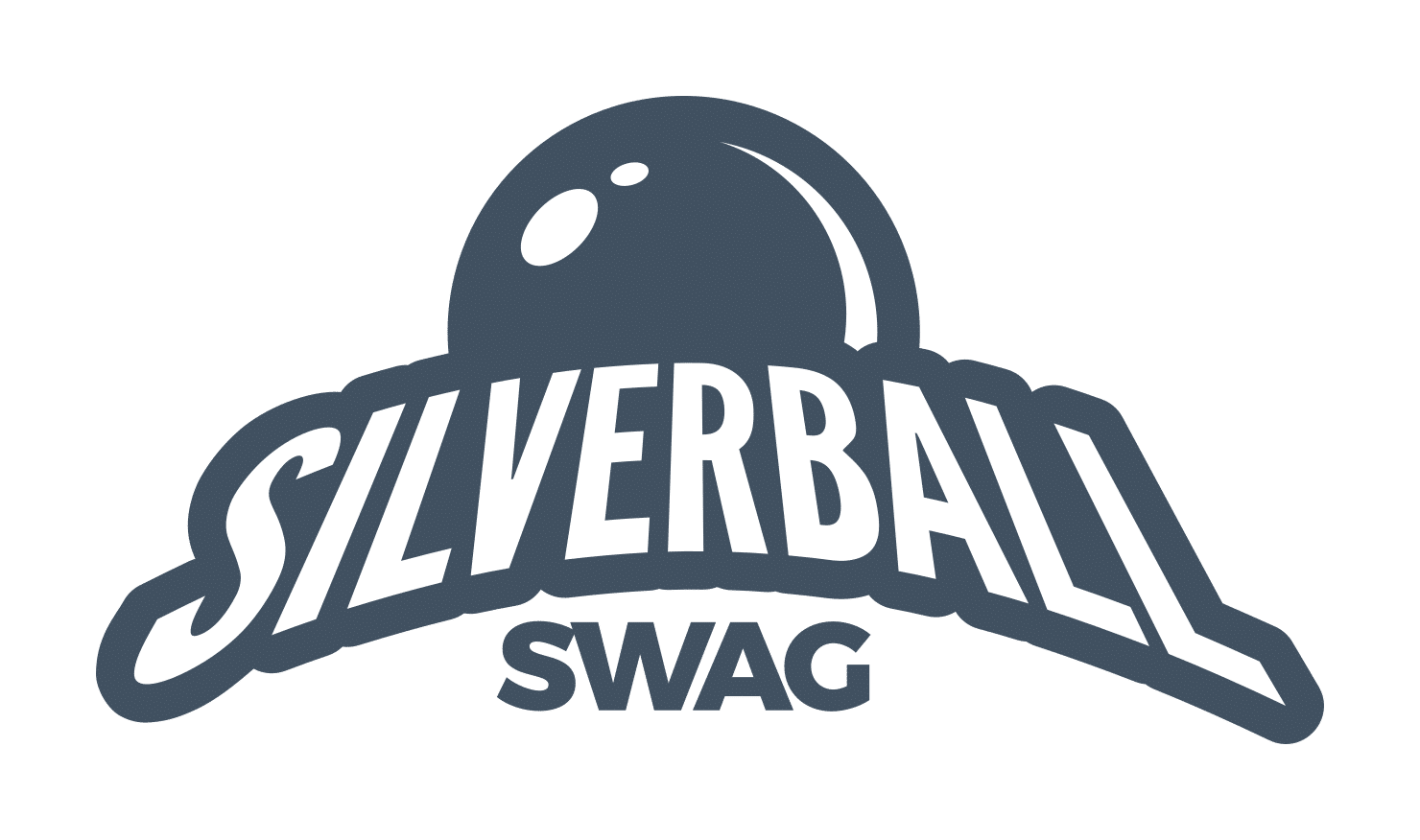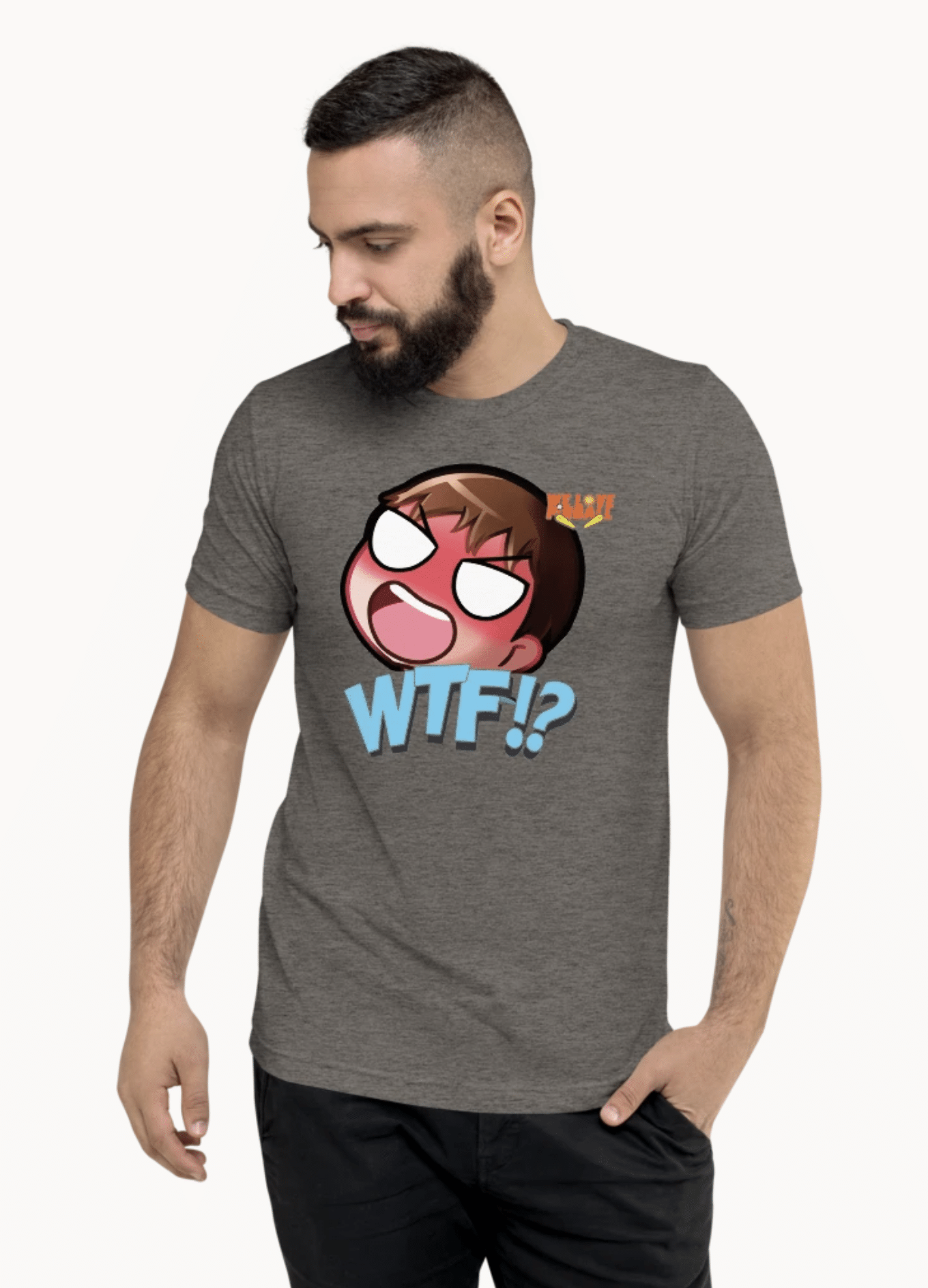 ---

— Cool and Crazy Stuff —
Tim Sexton Gets Call from Gary Stern
This is awesome.
https://t.co/JJQH8xivKR pic.twitter.com/XoFUv1Gcyb

— tim (@TimbaIIs) November 9, 2020
---
2.7 Billion on Ghostbusters for Free Pizza for a Year
On my way.
---
Stern Pinball on Jeopardy
RIP Alex Trebek.
---
Other Quick Hits:
Happy birthday Kim VanderVeen!!
Congrats to Gerry Stellenberg on the engagement!!
---

Other Manufacturers
More

Team Pinball: The Mafia

Circus Maximus: Kingpin, Python's Pinball Circus

Homepin: Thunderbirds, Chinese Zombies

Suncoast Pinball: Cosmic Carnival

Great Lakes Pinball: Exposé

Haggis Pinball: Wraith, Celts

Pinball Brothers: Queen?, Barry Oursler's Original Theme?, Playboy?

Dutch Pinball: Bride of Pinbot 2.0, Bride of Pinbot 3.0 (on hold), The Big Lebowski (production/legal issues)

Silver Castle Pinball: Timeshock

Phénix Pinball: Goblin Contest

Pinball Adventures: Punny Factory, Sushi-Mania, Ninja Mania, First Class, Canada Eh!

Disclaimer: Any articles, interviews, or mentions of pinball manufacturers or pinball products is NOT an endorsement.