Pinball courses for those new to pinball, hardcore hobbyists, and everyone in between

We are very excited to announce the launch of Pinball University!! Pinball University has courses that are aimed at people new to the hobby, people that are experienced hardcore hobbyists, and everyone in between. The course list will be ever growing as we have many more courses that are in development and will be released soon.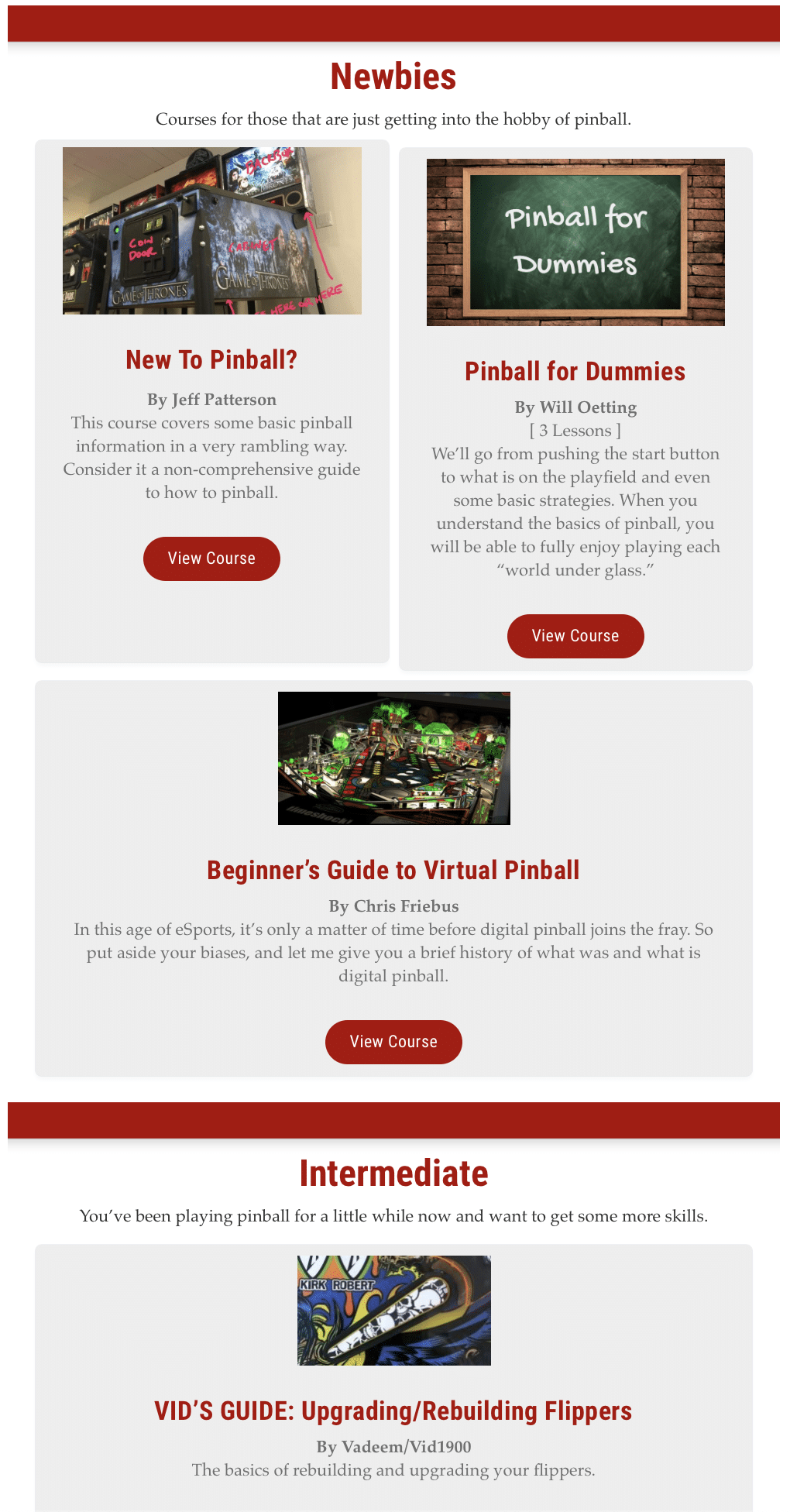 More courses will be added soon!
This Week in Pinball exists because of support from the pinball community – your support! Please consider a small monthly donation to TWIP on Patreon to help keep this website going. Thank you for your consideration and play some pinball!
---
Disclaimer: Any articles, interviews, or mentions of pinball manufacturers or pinball products is NOT an endorsement.