Cary Hardy talks and does everything pinball.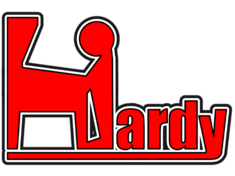 Cary Hardy talks and does everything pinball.
4.9 out of 5 stars (based on 27 reviews)
Reviews
Cary has a great channel!
Cary puts time and care into each of his videos and also the machines he restores. His love and passion for the hobby is evident for all to see and he tells it like it is about all machines-something I can't do quite yet in my videos. (And as I have said many times, has the best theme music ever!)
Great channel
All things pinball sums it up. I like it all but if I had to pick I'd say the restoration work with new products a close 2nd. I will buy some pin stadiums because of your reviews. Always looking for Cary's next video . Cheers
Just a Fun Easy Going Pinball show
I stumbled upon this channel a while ago, and found a how to clean and way your play field video. I was hooked from then on! From the start, he is relatable, honest, and the kind of guy I would actually have a conversation with. I find that we have similar likes in pins and gives no holds barred reviews of things and will really let you know what he thinks, and the best part is if he changes his mind or he was wrong about something he will absolutely let you know and take responsibility. The show is just super relatable, now I only have 1 Pin and just started my collection, but watching the barn build of the Adams Family Restore is just riveting! Cant wait to see it in the end! But its not a super polished show, and that is what bolsters its charm and integrity for me. Just a guy who Loves Pinballs, and wants to share and invites you along to be apart of an amazing hobby. In todays "ring the bell" and "click subscribe" I find that I am selective of what content I want to be alerted about and I find that the topics and work that he is doing growing his channel is well worth both the clicks!
I will tell you this as well, as mentioned before the Adams Family Barn Find, is just riveting! One of the guys at work is a big Pinball guy, ( he brought me over to the Darkside of getting a Machine ) he will pop in from time to time and we will talk Shop, I showed him the 1st video, and he was hooked! From the ClearCoating at home, to working and cleaning these machines, I have spent hours just watching, Ducks and all!
And if you are reading this review Cary, Please finish up that Adams Family build! I am Dying over here!
Honest reviewer. Brutally honest sometimes.
I love how he doesn't sugar coat the games. I also love when he has issues and then sees the games and the issues go away or are even worse. Cary I think you could design a game.
Great Content
Carys channel is awesome.. as he says "I talk and do everything pinball" Great in depth channel covering restorations , opinions and everything pinball..Not to mention he was the host for the 2020 Twipys that were dtreamed through his channel..
Submit Your Review