Cary Hardy talks and does everything pinball.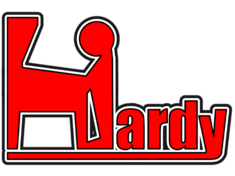 Cary Hardy talks and does everything pinball.
4.9 out of 5 stars (based on 27 reviews)
Reviews
My #1 source for pinball reviews, restoration, cleaning…& HUMOR!
Cary not only offers information & tutorials for newbies to experienced owners/restorers, he's not hesitant to call out the manufacturers on questionable themes, substandard quality, & irritating aspects of any given pin. Conversely, he does provide credit when credit is due for excellent shots, creative toys & great build quality. He is specific in both his praise & critique. He's not a shill, trying to sell you pinball machines, regardless of how well or poorly executed. I don't always agree with him, but I know I will always get his honest opinion & observations. He is constantly reinvesting in his channel to keep up with both video & audio technology. Subscribe. You'll be happy you did!
Great Content!
No political correctness that's great, and very rare nowadays!
Best You Tube Show
Great You Tube show. Just not enough of them. Love his skits . 5 Stars when I see a weekly show. Lol
Honesty is key
Cary tells it like it is and often in a humerus way. I love his restores videos and product reviews.
Honest and Fair
I love the way Cary presents and it feels so honest. He has a way of sharing his passion and I love the way he takes on Stern & JJP with his sketches, which have me in stitches. I cant wait for the next video to come out.
Submit Your Review