Cary Hardy talks and does everything pinball.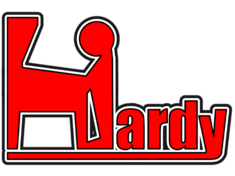 Cary Hardy talks and does everything pinball.
5 out of 5 stars (based on 3 reviews)
Reviews
Great Content
Carys channel is awesome.. as he says "I talk and do everything pinball" Great in depth channel covering restorations , opinions and everything pinball..Not to mention he was the host for the 2020 Twipys that were dtreamed through his channel..
Great Production Value and Content
Production value on Cary's videos are great. Content varies from reviews, to restoration. Not afraid to give an unbiased opinion.
A Great Mix of Information & Entertainment!
Cary Hardy provides the "right mix" between Information and Entertainment. In the end, that exactly fits and services where the pinball community is today. This hosts personality and age brings a needed younger perspective to what many erroneously assume is a hobby for an older generation. I highly recommend CH to keep you up to date on pinball in a fun way. Enjoy It, and remember, it's pinball!
Submit Your Review