Cary Hardy talks and does everything pinball.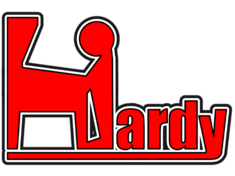 Cary Hardy talks and does everything pinball.
4.8 out of 5 stars (based on 15 reviews)
Reviews
Honesty, passion…and humor
I recently rediscovered pinball and finally own a few pins of my own! I am active on pinside and pinball news. I find Cary's reviews to be honest and approachable. Something I have not found on pinside and with some other pinball influencers who appear to be more influenced by the business. Keep it up Cary!
Solid entertainment
Great youtube channel – informative, entertaining, warm hearted, never nasty,
but not scared to sometimes criticise manufactures either.
Has a feel good factor.
This guy knows his stuff
Mr.Hardy makes great videos on the tube. They range from "how too" videos to game reviews, to just about anything pinball related. The production value is really nice, its obvious he puts some time into them. His sense of humor is also a great asset. I always look forward to his videos. He also did a bang up job on the twipys too!!
Feels like pinball poser
I don't mind Cary's video content but this attempt to slide in as a podcaster (self promoting as Kaneda 2.0) is a real reach. Cary is fumbling and confused while trying to get a point across as what seems like an attempt to achieve popularity . He strives to be edgy in an attempt to appeal to an abandoned demographic (So long Kaneda) but seems like he is trying too hard. Ultimately it doesn't add anything except a little awkwardness. Interesting example of how video editing can add to enjoyability to a creator's content. Nowhere to hide your shortcomings in audio form. Not the worst pinball podcast but far from even most of the average of pinball podcasts. A miss for me and my pinball buddies.
Informative and entertaining at the same time!
Ive been collecting pinballs for about the last 20 years. Recently came across Cary's channel. All his videos are packed with informative content on pinball repair and restoration. And his restorations are some of the best ive ever seen.
On top of the technical side of the videos… he adds some great entertainment with his humor and commentary.
I always look forward to new content and seeing how his restorations turn out.
Keep up the good work.
Submit Your Review