Cary Hardy talks and does everything pinball.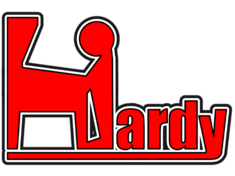 Cary Hardy talks and does everything pinball.
4.9 out of 5 stars (based on 27 reviews)
Reviews
I've been in the hobby for over 20 years, he has the best youtube channel and he is never bias.
Cary is honest and very theral. He is really an asset to the pinball industry. His videos are very entertaining and fun to watch. Always expect an honest opinion or review from him. His videos are great for new people in the hobby and gives great advice. Thank you for all you do Cary. Your Channel is one of the most entertaining for pinball.
Great info honest reviews
Funny guy… keeping companies in check and providing great restoration vids.
Cary Hardy the People's Champion
Cary's channel has superb content aimed at the pinball enthusiast. He gives you his honest opinion, not some sponsored take. He very insightful in his opinions. He also shows you how to fix and / or restore pinball machines. But that's not all. He also reviews new games and products. Great source of pinball news and information.
Marked as favorite!
Excellent channel!
Don't miss an episode for it's informative, honest and humorous content, also the fresh news, discussions, technical hints, and various other subjects which otherwise I wouldn't have access.
cary is awesome!! especially intoxicated cary!!
way to go. keep them coming brother!!
Submit Your Review