Cosmic Carnival Pinball Changes | Black Knight Launch Parties | ACNC Streams | Jack Guarnieri Interview | Franchi and Stern | Rumors on Keith Elwin Next Game, Catwoman, deeproot Display

— This Week's Top 5 Stories —
1. Cosmic Carnival Changes
Last week, SunCoast Pinball announced several changes to their upcoming pinball machine, Cosmic Carnival! On their Facebook page, SunCoast shared the flyer below. They also shared that the price would be $5,995.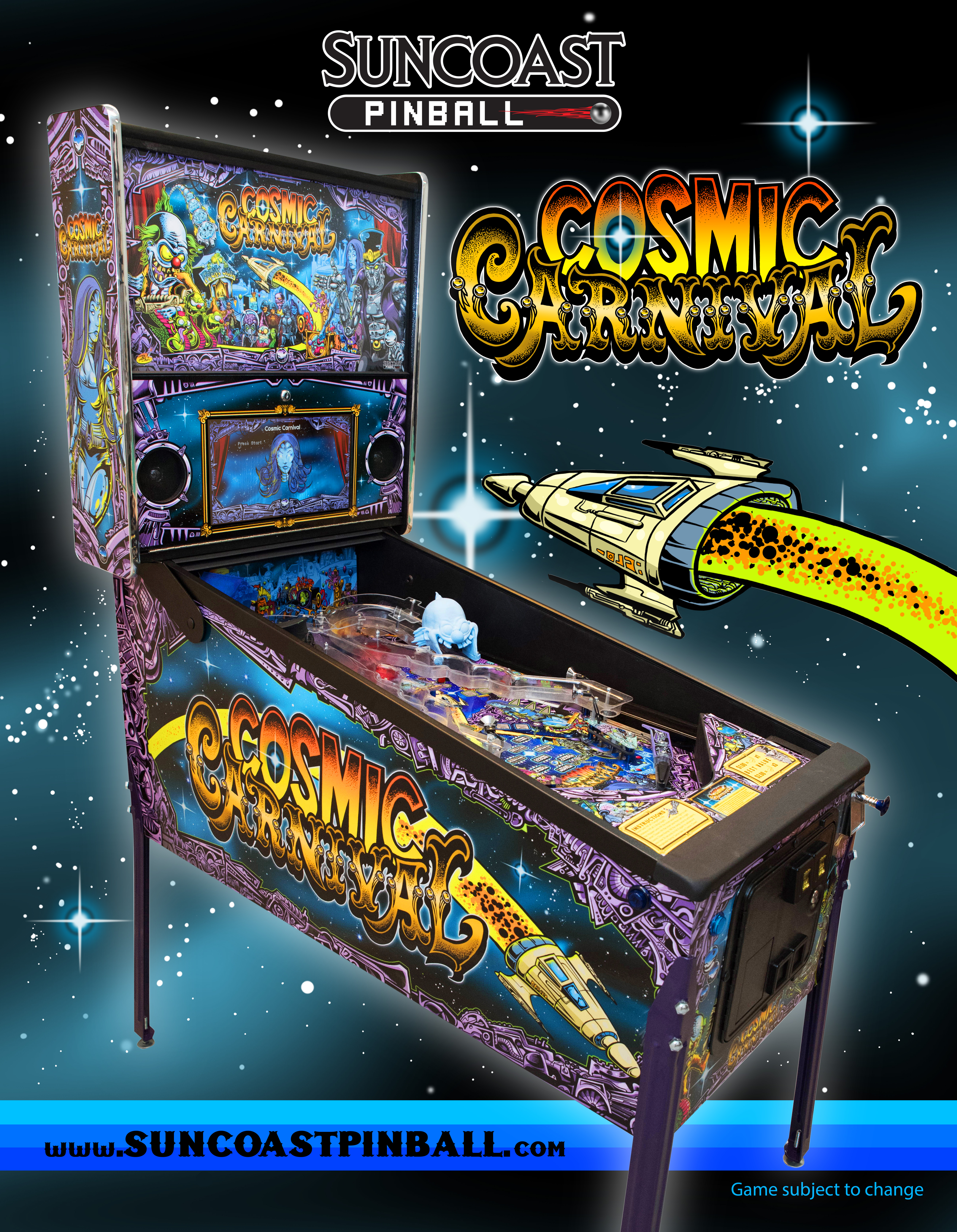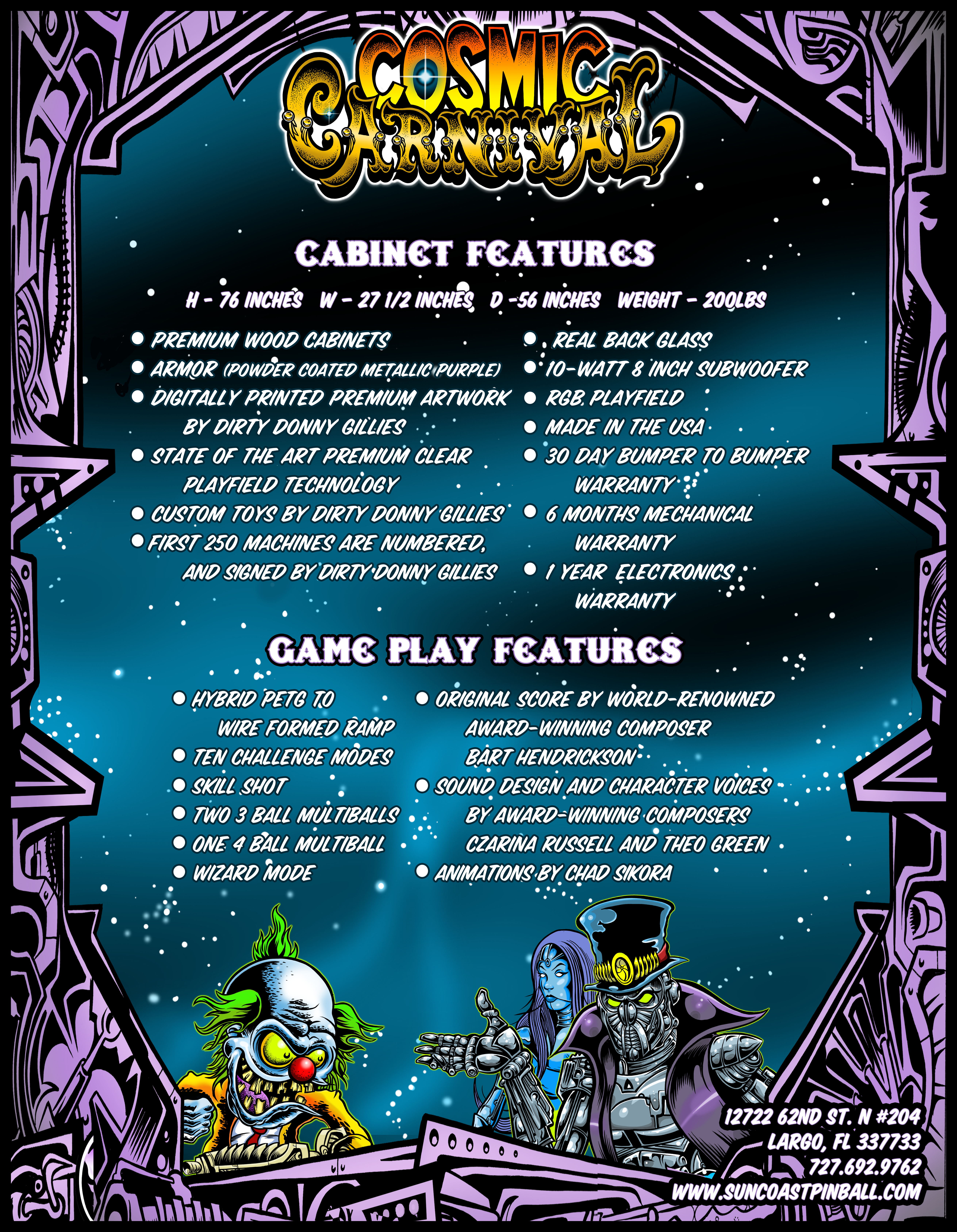 The ramps have been changed since the Texas Pinball Festival and are no longer symmetrical, and the left ramp is now a wireform.
On their Pinside thread, they also shared a preview of the hand-painted Ringleader sculpt in the game – check it out!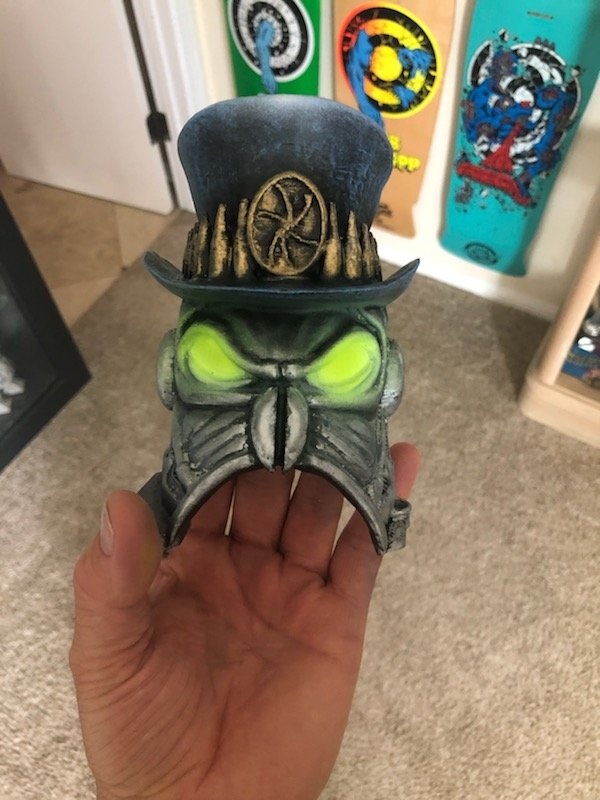 We will soon have many more details about SunCoast Pinball and Cosmic Carnival right here on TWIP – stay tuned!!
---
2. Black Knight Sword of Rage Launch Parties
Stern's newest creation, Black Knight Sword of Rage, was featured at launch parties across the world last week!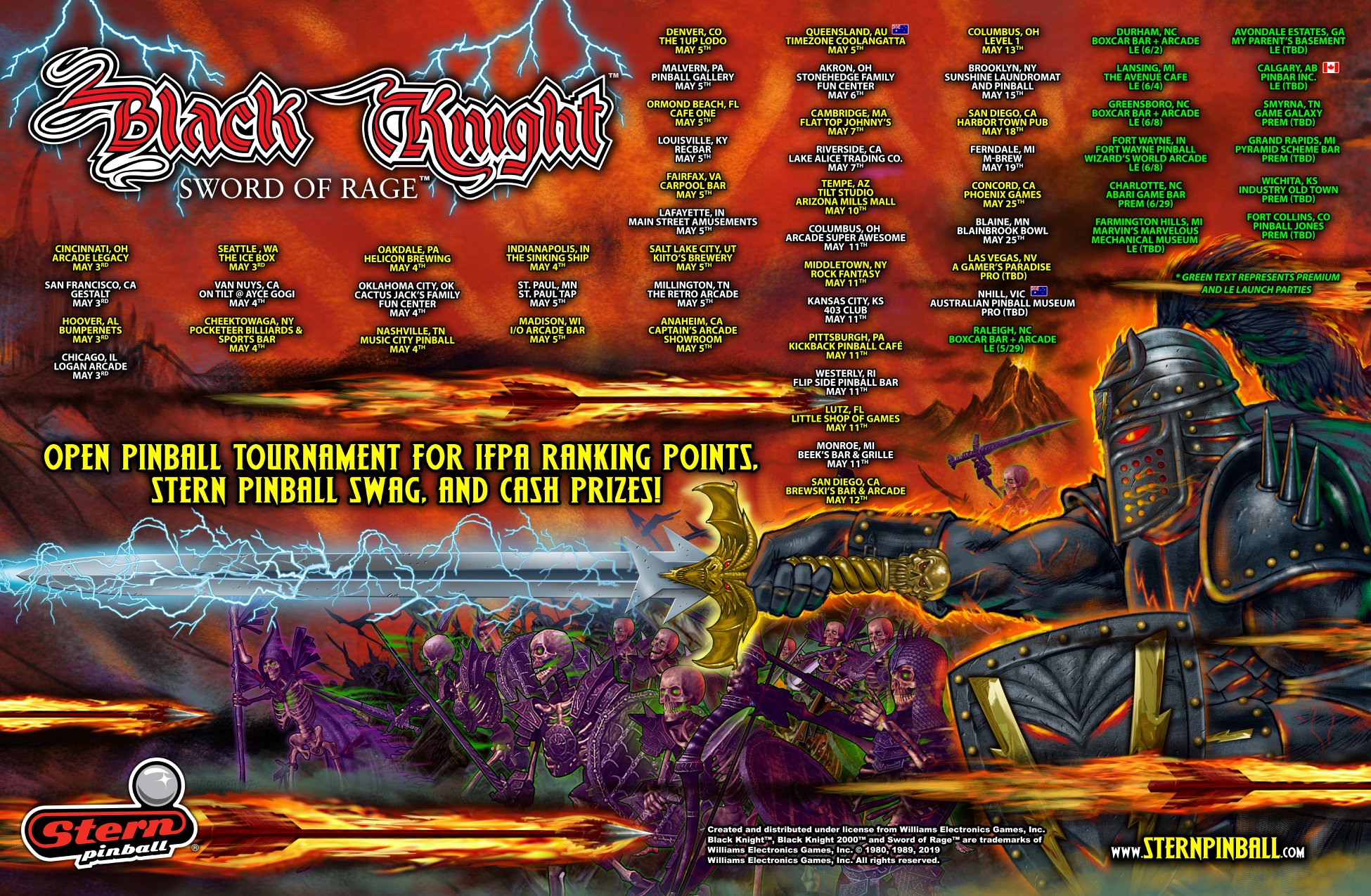 Our friends at Logan Arcade hosted Dead Flip, Tim Sexton, Steve Ritchie, and many others at their launch party – check it out!
Last week Stern also released a code update for Black Knight to version 0.93 – check out all the details here!
---
3. Alice Cooper's Nightmare Castle Streams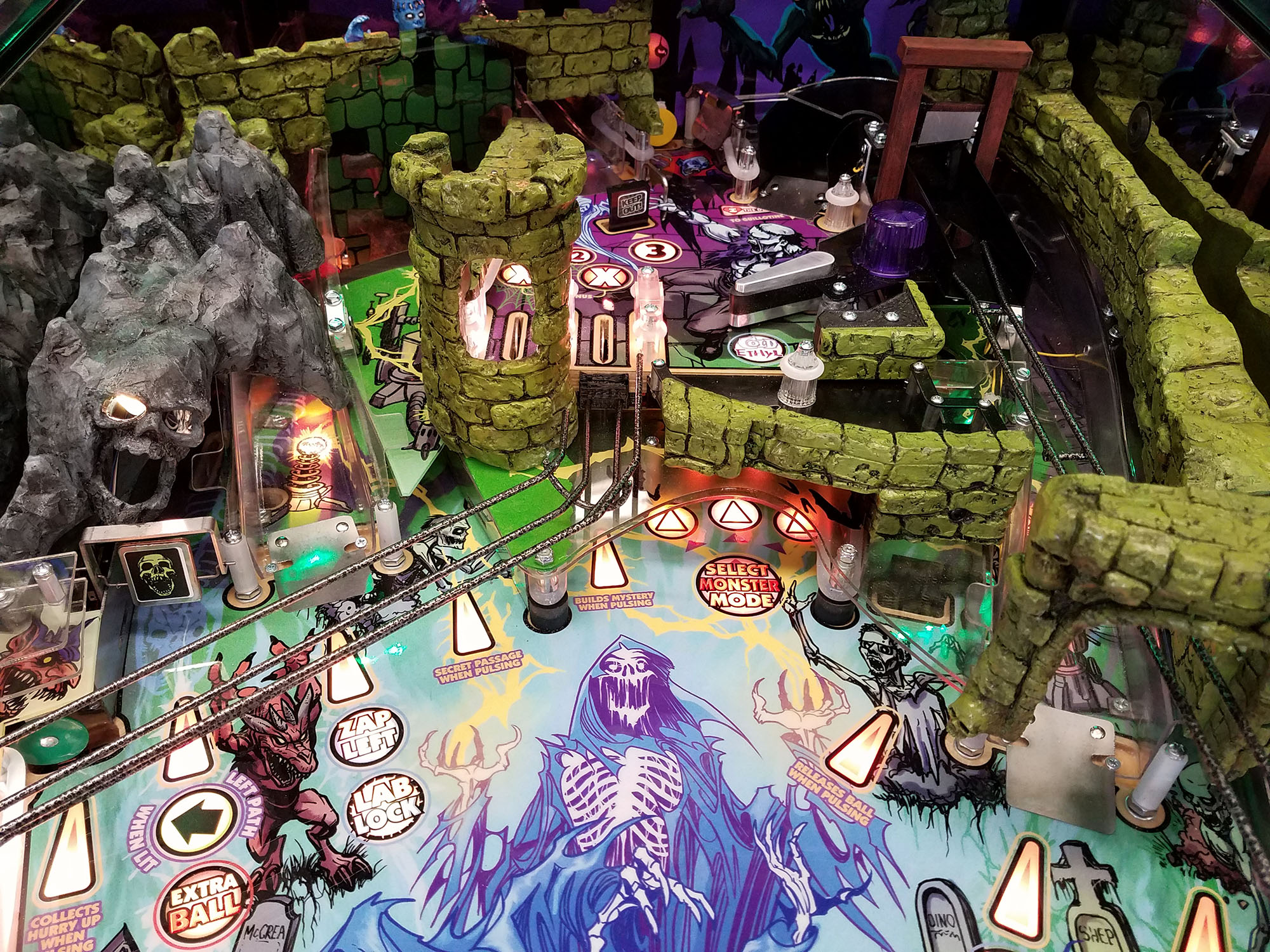 We got to see two great streams of Alice Cooper's Nightmare Castle last week! First we had our friends at Buffalo Pinball stream the game on "Bro, Do You Even Pinball?"
Then a few days ago, our friends at Backhand Pinball were joined by Bowen Kerins who is working on the code for ACNC – check out the stream here!
Alice Cooper's Nightmare Castle machines are rolling off the line at Spooky Pinball and making their way into the homes of pinheads!!
---

---
4. Jersey Jack Guarnieri Interviews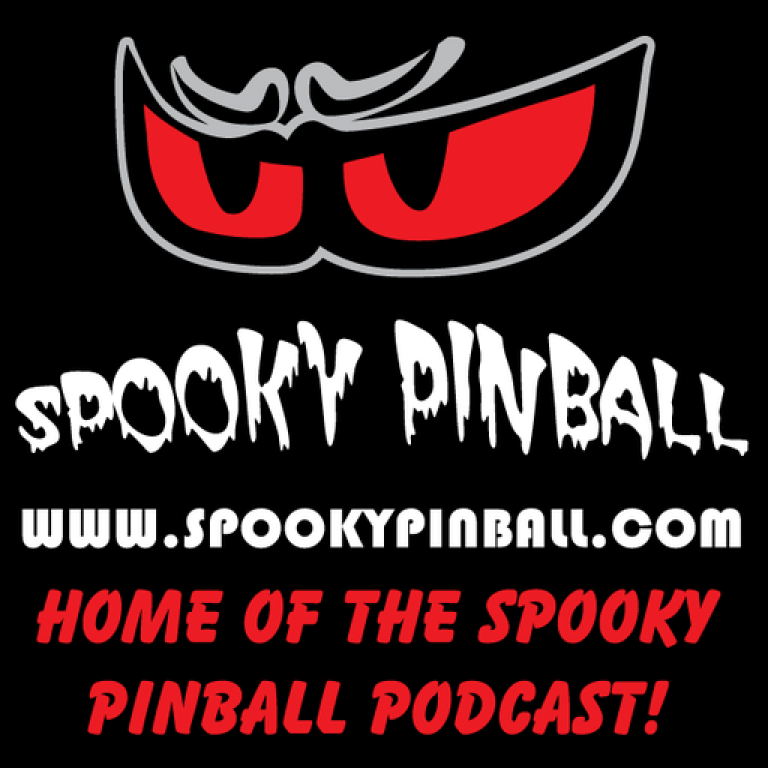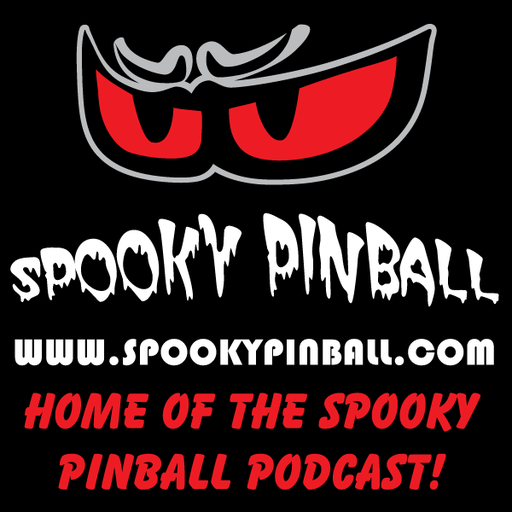 The Spooky Pinball Podcast also interviewed Jack Guarnieri in a very special episode last week. Jack and Charlie Emery recently reconnected after talking backstage at the TWIPY Pinball Awards at the Texas Pinball Festival. Jack joined the Spooky Pinball podcast for the first time in many years – the last time he was on the podcast he was talking about his upcoming machine, Wizard of Oz.
During the interview, Jack and Charlie discuss the history of their respective companies, how things are going currently with Spooky and Jersey Jack, and what a game changer the Wizard of Oz machine was to the pinball industry. Check out this interview here!! It starts around the 1 hour and 15 minute mark.
Jack was also interviewed on the Pinball News and Pinball Magazine Podcast regarding Willy Wonka and the Chocolate Factory – check out that podcast here!
---
5. Christopher Franchi and Stern Pinball
Kaneda's Pinball Podcast shared last week that they had heard a rumor that artist Christopher Franchi was no longer with Stern Pinball. This led to other podcasts covering this news and discussion on forums. TWIP reached out to Franchi to hear his side, and he shared the following:
"Yeah, and Big Lewbowski's are being made again too! Don't believe everything you hear. Want the truth? Tune into Slap Save Pinball Podcast Monday morning. But no, I'm not leaving Stern."
So it sounds like we'll find out more on the Slap Save Pinball Podcast – we'll keep you updated as we learn more.
---

This week we talk about a rumors of Keith Elwin's next game, a Catwoman rumor update, and deeproot displays.

Get access to this info plus get free shirts and swag from TWIP and get free entries into the monthly drawings and help keep TWIP going by signing up on Patreon at the $20 level.
Your pinball machine deserves the best. Upgrade the sound and start a new game! Easy install, lifetime warranty, and the best sound quality ever. Check out PinSound today!! SOUND DOES MATTER.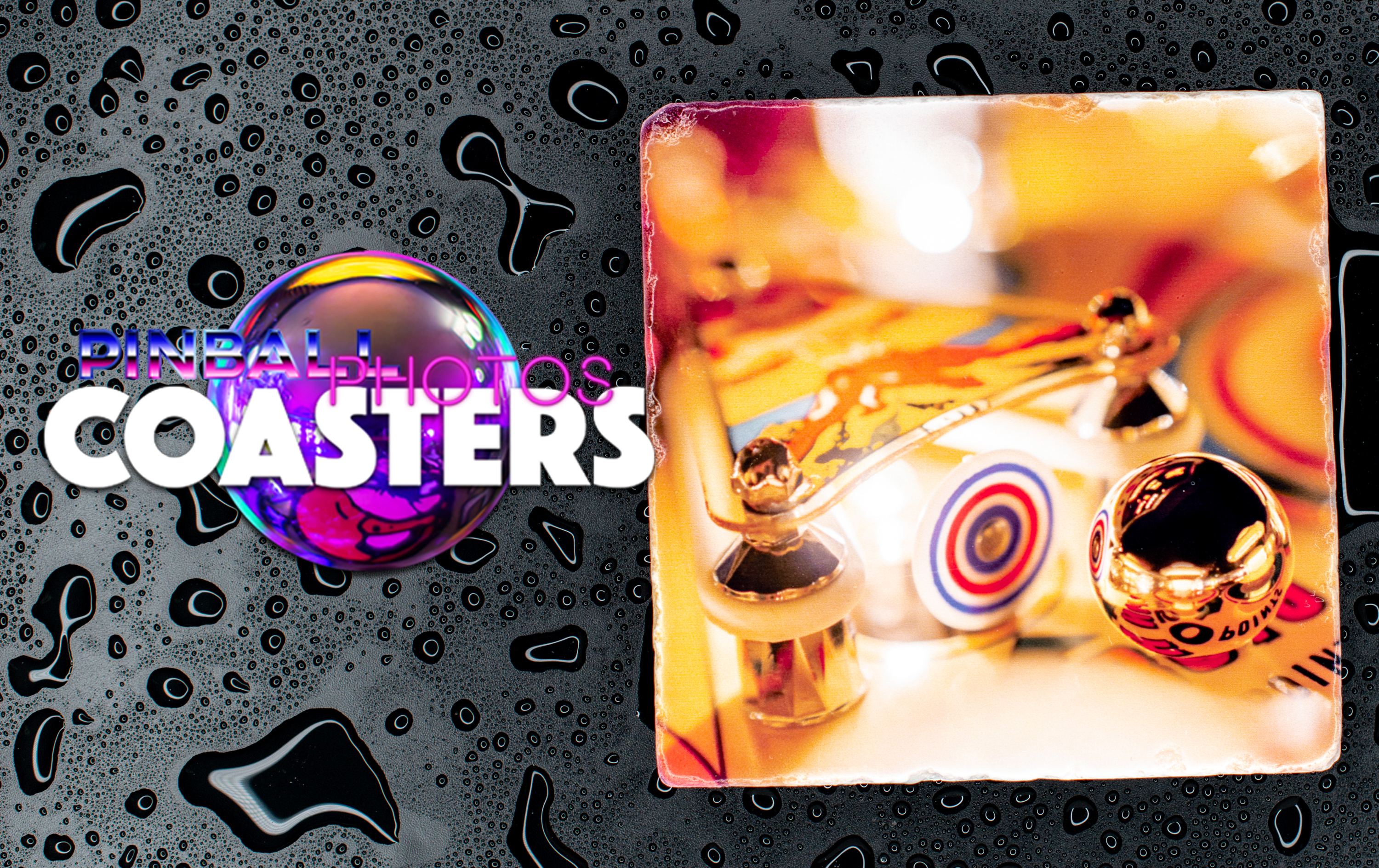 Our friends at Pinball Photos have announced beautiful pinball themed coasters!!
Our exclusive Stone Pinball Coasters are made of natural stone, giving each piece an unique style as two will never be alike.

All of our Pinball Coasters come with a cork backing for furniture protection and are proudly made in the USA. They come in a set of four, packaged in a beautiful gift box. They are four inches square in size and 100% Quality Guaranteed by Pinball Photos.


Identify the pinball machine pictured below for a chance to win a limited This Week in Pinball Lapel Pin! Drawing will be held monthly!

Last Week's answer: Diner
Email guesses to thisweekinpinball@gmail.com, correct answers will be entered into the drawing for the limited TWIP Lapel Pin!
CONGRATS to Trent Augenstein who won the April Lapel Pin!

— Presented by —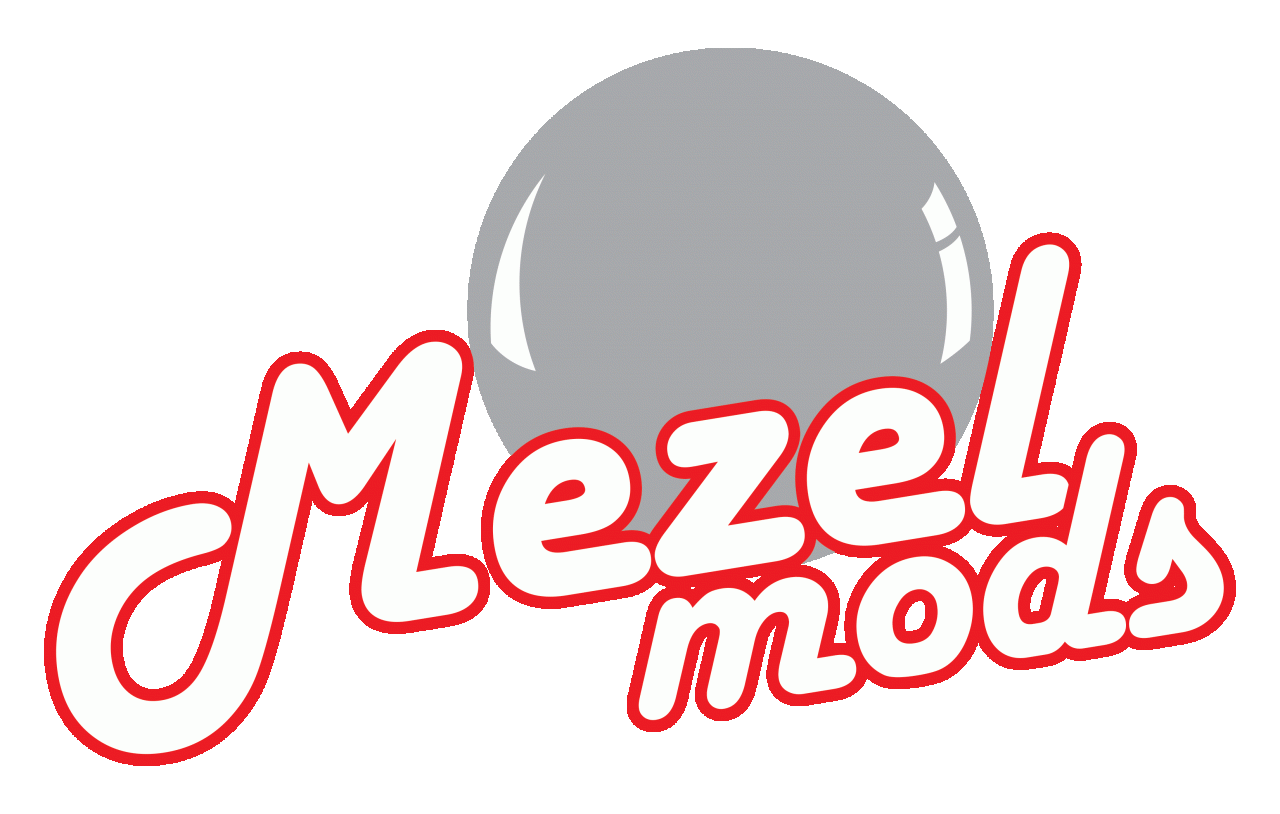 This Week's Mod of the Week is the Dialed In Pinball Station 3 Kit from Mezel Mods!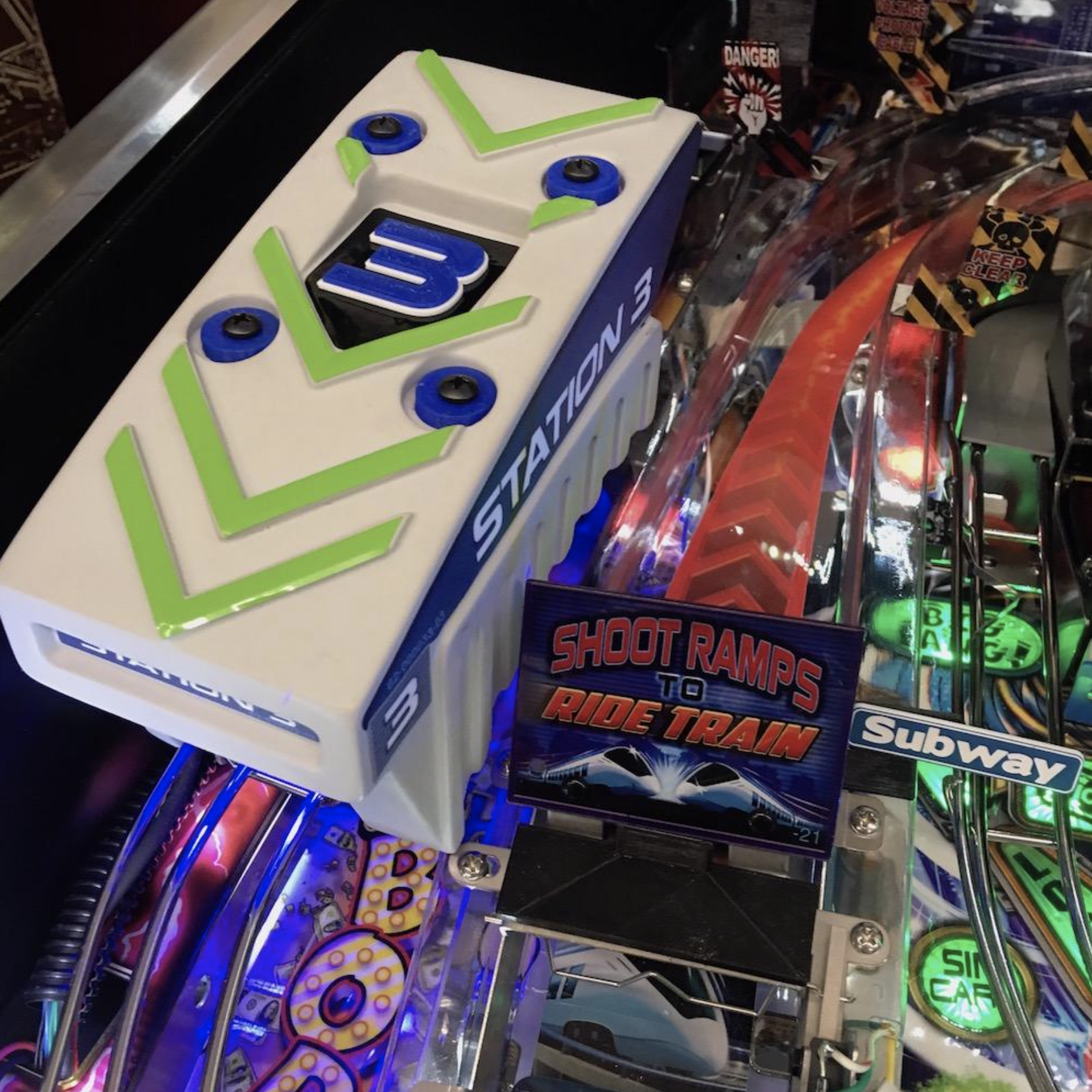 Don't settle for ordinary- dress up your game with our Dialed In Pinball Station 3 Kit! Transform Station 3 to look just like the LCD version! This simple kit includes
Four vibrant blue replacement washers
Vinyl decal kit for station arrows (green) and '3' background (black)
Three-dimensional, two color '3'
Interior station lighting effect in blue
Easy to install using our Jersey Jack Pinball Power System. Please note a splitter or power adapter is not included but is required for this product.

Other Manufacturers
More

Team Pinball: The Mafia

Circus Maximus: Kingpin, Python's Pinball Circus

Homepin: Thunderbirds

Suncoast Pinball: Cosmic Carnival

Great Lakes Pinball: Exposé

Haggis Pinball: Wraith, Celts

Pinball Brothers: Queen?, Barry Oursler's Original Theme?, Playboy?

Dutch Pinball: Bride of Pinbot 2.0, Bride of Pinbot 3.0 (on hold), The Big Lebowski (production/legal issues)

Silver Castle Pinball: Timeshock

Phénix Pinball: Goblin Contest

Pinball Adventures: Punny Factory, Sushi-Mania, Ninja Mania, First Class, Canada Eh!

Disclaimer: Any articles, interviews, or mentions of pinball manufacturers or pinball products is NOT an endorsement.