Stern to Release Flipperless Game | Spooky Lands Count Chocula | deeproot Announces Sponsorship Deal for 2020 Tokyo Olympics | Homepin Announces LCD Monitor Upgrade for Thunderbirds | Pin Stadium Developing New Headlamp Kit called HeadStadiums | Jersey Jack Pinball to Manufacture in China After Seeing Homepin Build Quality | Chicago Gaming Company to build Alien

— This Week's Top 5 Stories —
1. Black Knight: Sword of Rage Revealed
Last week Stern released their newest creation, BLACK KNIGHT SWORD OF RAGE!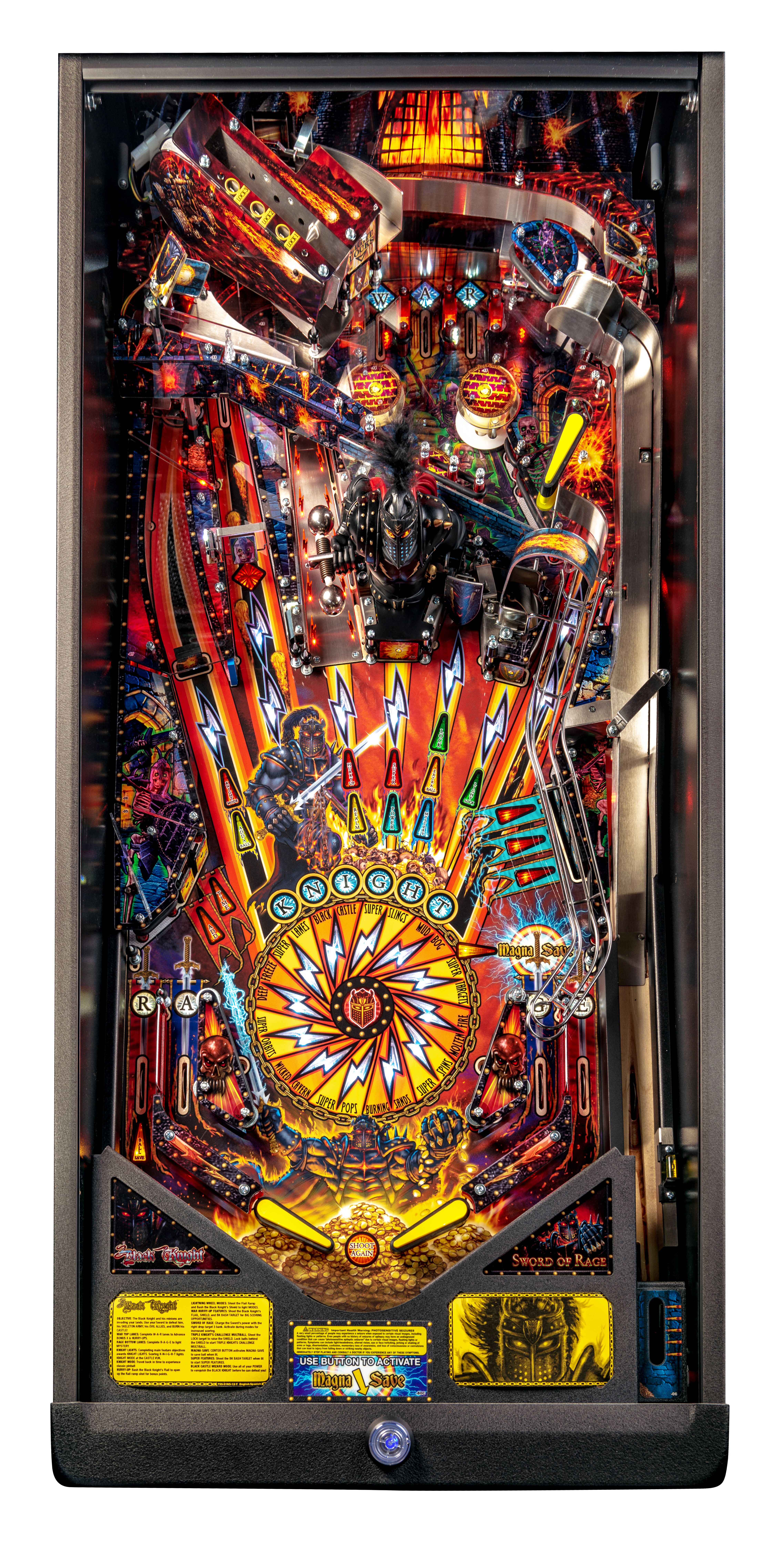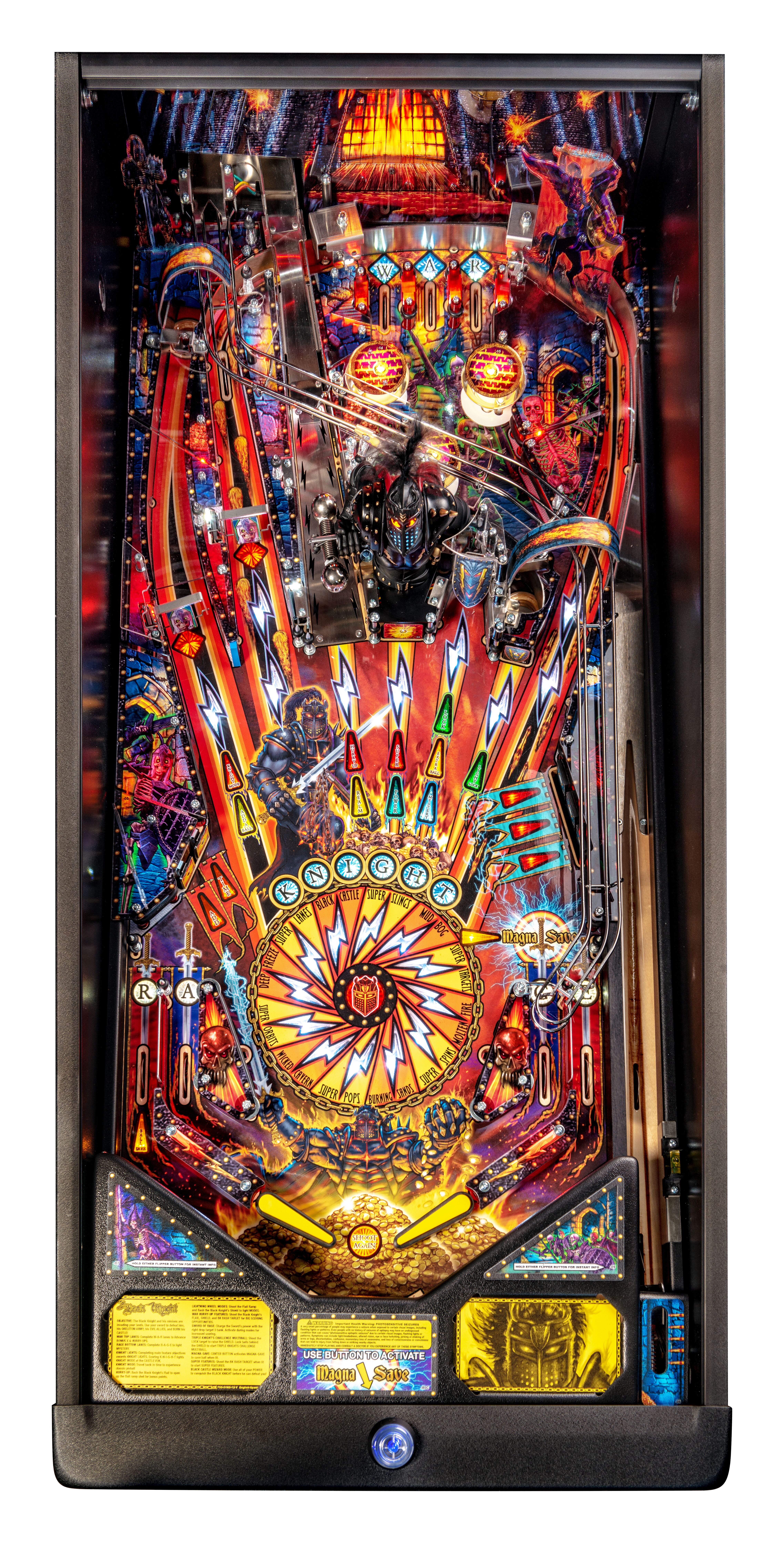 ---
Black Knight Sword of Rage is the third game in the Black Knight Series, following the original Black Knight (Williams, 1980) and Black Knight 2000 (Williams, 1989).
It was initially revealed in an article on IGN: BLACK KNIGHT: SWORD OF RAGE PINBALL REVEALED: FIRST IMAGES, VIDEO, DETAILS, AND AN INTERVIEW WITH CREATOR, STEVE RITCHIE
---
The Deep Dive includes:
Overview
Price
Who's Who
Features
Rules and Code
Coast2Coast interviews with Tim Sexton and Steve Ritchie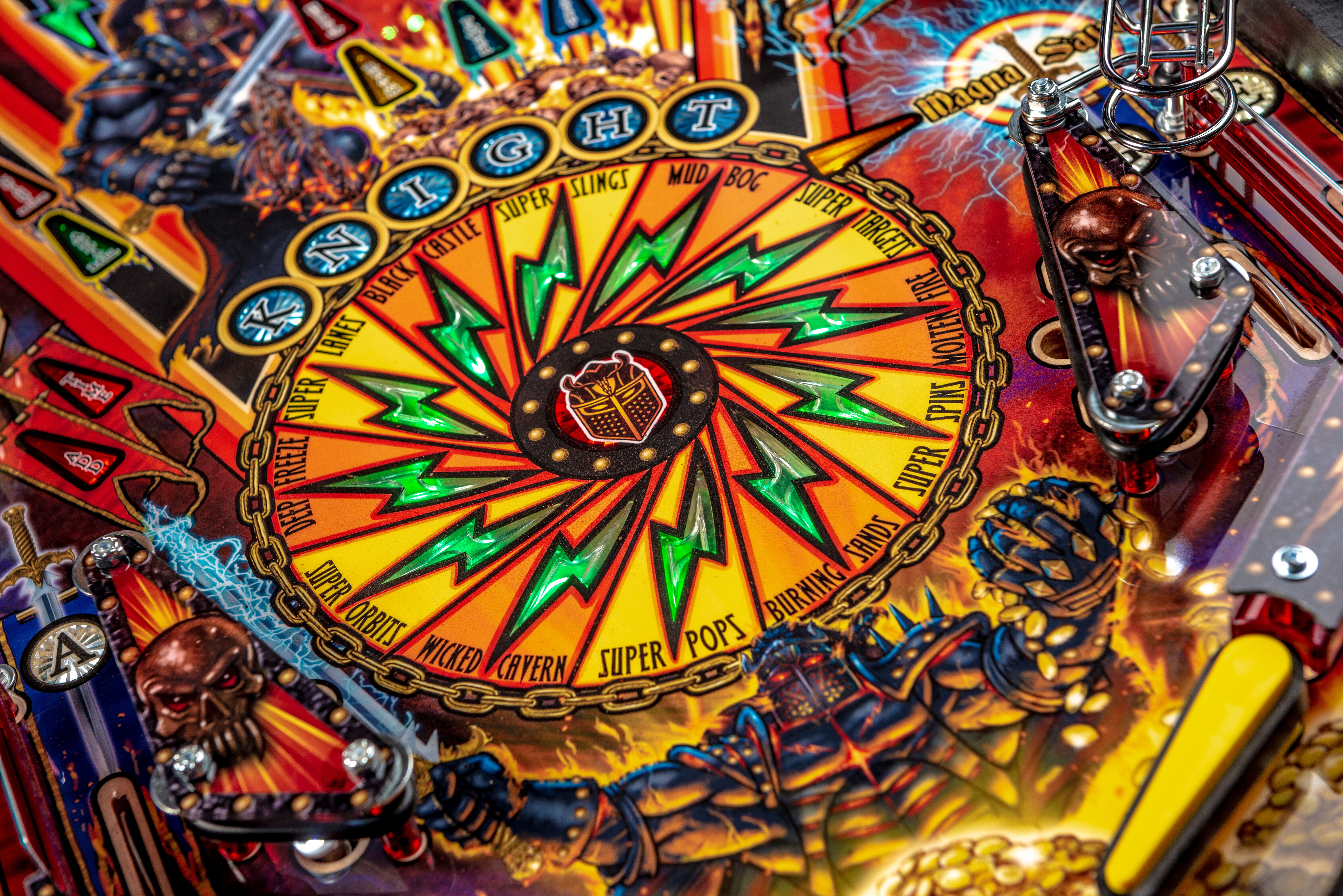 Availability: Production and Shipping
The Pro model should be start shipping in the next two weeks. The Limited Edition model should then start shipping around early May, followed by the Premiums in late May/early June.
Stern also confirmed in a Facebook comment that the PUBLIC unveiling of the game will take place at the Midwest Gaming Classic, April 12th-14th in the Marco Specialties booth, so go check it out!
---
2. Interviews with Steve Ritchie and Tim Sexton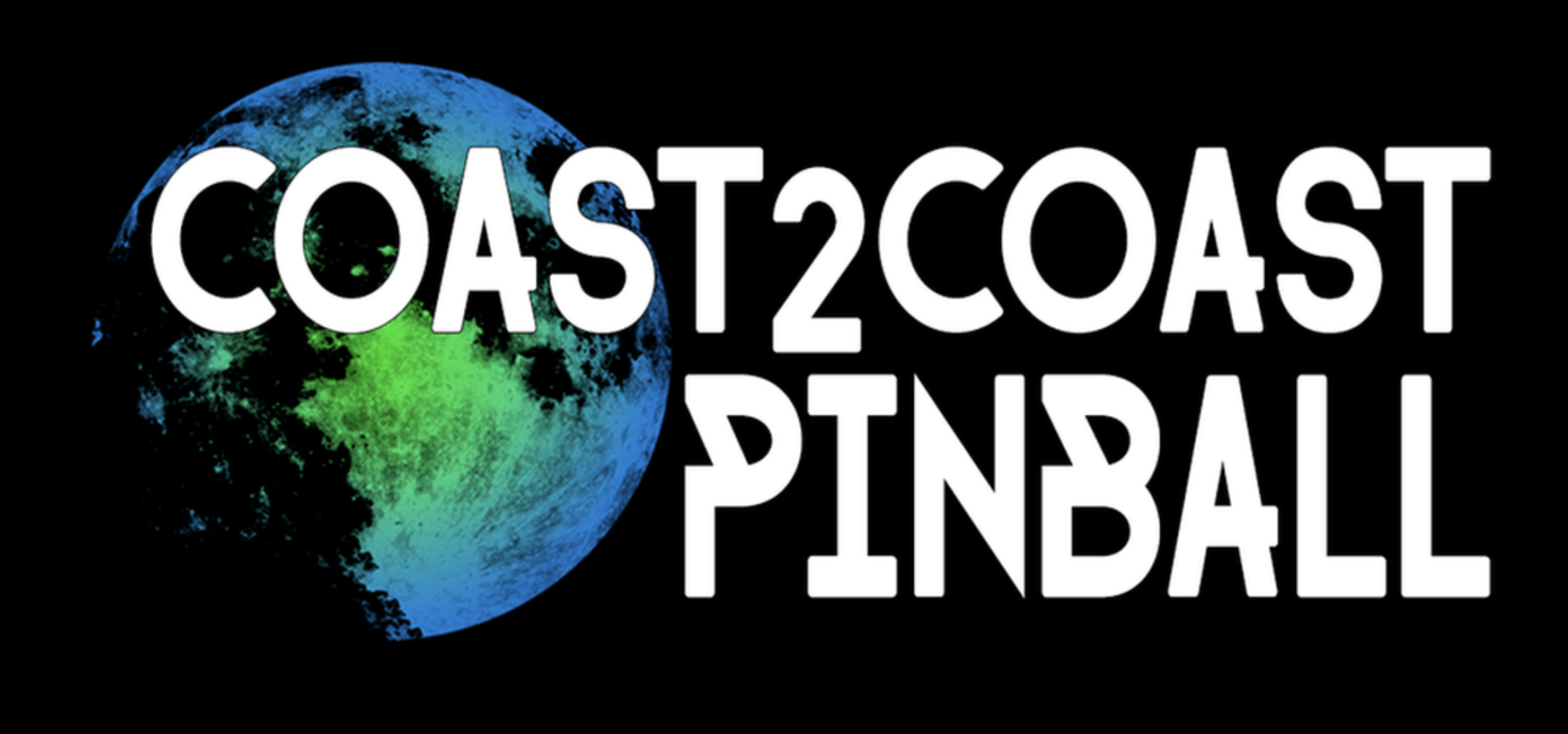 As covered in the Deep Dive above, our friend Nate Shivers of the Coast2Coast Pinball Podcast interviewed both Tim Sexton (software designer) and Steve Ritchie (playfield designer) alongside the reveal of Black Knight: Sword of Rage! You can check out the full interviews by clicking here! Here are just a few highlights:
Tim Sexton
"From the perspective of you – the person playing the pinball machine – you're always looking at your target or at the enemy in front of you. So the Black Knight is the big boss of the game, he's hard to defeat because he's so powerful. He keeps putting his first level of minions which are his Skeleton Army in front of you to trip you up on your way. With the skeleton army we have a few events in the game like the WAR hurry up comes back in this game as a 3 in 1 hurry up. You're faced with some skeletons which each have unique weapons and you have to battle them. After you get through all three WAR hurry ups you get to the Black Knight. But then if you don't get him in time he [goes back] to the castle. We also have these monsters that guard these different realms which are sort of akin to a video game that has different levels that have different mini boss fights leading up to the big bad guy in the main castle in the game. So we have an environment that is a greenish swamp with a [monster] that comes out. We have an environment that is a frozen wasteland where these Lich Lords come to life from their frozen rocks and start attacking the player. The player in this situation – you're a hero with a sword, and you're drawn to these different areas to cleanse these areas from the Black Knight's power because he really controlling these lands and controlling the monsters with his power and his rage. And eventually if you knock them all out, you get the power in your sword to go head to head against the Black Knight in his throne room for a big final battle wizard mode scene in the Black Castle."
"There is another multi ball that is on both models of the game where you're trying to infiltrate the Black Knight's keep to get to his money that presumably he stole from all the kids playing Black Knight 2000 and Black Knight on location."
"Steve [Ritchie] did the voice of the Black Knight."
"On this game we have what we call the power feature, and on your UI (User Interface) you'll have a sword that will get charged up as you progress through the game. And you can save that fully charged sword until the moment you want it…and hit that center target to activate a super charged mode where everything is worth more points, all the shots are a little bit easier, and there are more shots to hit."
On Scott Ian doing sound:
"That was through our Director of Licensing Jody Dankberg…we were looking for someone to do the music, we didn't know who it was going to be…we were exploring some options…and Jody says "Why don't we get [Scott Ian of Anthrax] to do it?" So we gave him a phone call and he was on tour at the time…and we told him the timeframe of the game and we're looking for this much music, do you think you'd be able to do it? And he said yes, I've got some time…we waited a little while and he was on his tour, and he got back…and he sent us the first Black Knight main theme but his version of it, and wow. [We thought] this is spectacular…this exceeded our expectations…he crushed the soundtrack."
On the software:
"I am not exactly sure what number we're going to be coming out with yet, but it is going to be…high 0.8 or low 0.9 territory…I'll make sure this game gets to 1.0 as soon as I can with all the features that I've planned and all the polish and all the stuff that makes it shine…"

Steve Ritchie
On the Black Knight toy:
"I knew we were going to have a Black Knight toy, but it could've been on a horse, it could've been somewhere else on the game. My artist, Kevin O'Connor, he thought about a central [toy]…he drew in a flail hanging down. That gave me the idea to make a motorized flail on one side and also a shield on the other side that raised up and down, and there would be a hole behind it, a place to put a ball…I also wanted his head to move up and down but we gave that up. It was just too many mechanics in one close very tight area."
On the Fire Panel:
"Another thing we have in the game that is really cool – it is like an LED fire panel. I think there are 60 LEDs or so, and it looks like real flames, it is awesome…it is in the back panel. We have a drawing of the castle and the gate, and the gate has the flames behind it or not. When you strike the castle with a ball, figuratively it burns…it is a really nice effective piece."
On the Topper:
"The topper has Black Knight's head, probably six inches high by 3 inches wide. A big ostrich feather sticking out of the top of it. It is totally robotic, it can look left and look right. It also has modulating LEDs in the mask, where all the holes are…so he can express anything he wants…when it says "No way", it is going to shake his head left and right. And he is going to rock his head back and [laugh]…I think it is the best topper ever."
On retiring:
"I'm not retiring, that is for sure."
---
3. Teasers for Expected Willy Wonka Release from Jersey Jack Pinball
Anticipation is building for the next game from Jersey Jack Pinball, which is expected to be Willy Wonka and the Chocolate Factory (the 1971 Gene Wilder version)! Last week, Jersey Jack shared the following video on their Facebook page:
The pinballs in the video are quite colorful, almost like a certain candy…
The game is expected to be fully revealed at the Midwest Gaming Convention April 12th-14th. KingPin Games shared the following on this Pinside post:
"While I cannot comment on the title, I can say that you should all come to MGC to get your hands on the new game. Stop by the KingPin Games booth Saturday, April 13 and Sunday, April 14 to see the new shiny from JJP."
LTG on Pinside also shared this information:
"Production line getting set up now, games rolling down it soon."

Keep your eyes peeled and we'll keep you updated on this rumored release!
---

REMINDER – I cannot respond to these or see who sent it! So to the person last week that wondered where the Upcoming Games and Rumors section went – scroll down, it is still here!
---
4. Competitive Corner: North American Pinball Champion and Women's Pinball Championship
Congrats to Zach Sharpe on winning the first North American Pinball Championship!
Zach beat out Nick Mueller, Will McKinney, and Drew Cedolia to take the title. Congrats Zach!
In the Women's World Pinball Championship, congratulations to Keri Wing to took home the trophy! Keri beat out Maureen Hendrix, Hannah Hatch, and Louise Wagensonner – congrats Keri!
---
5. Celts Pinball Machine Updated Picture
Last week Haggis Pinball shared an updated picture of Celts – check it out!
---

This week we talk rumors of what Willy Wonka may look like, timing of the Black Knight Release, and cover more about Brian Eddy.

Get access to this info plus get free shirts and swag from TWIP and get free entries into the monthly drawings and help keep TWIP going by signing up on Patreon at the $20 level.

— Cool and Crazy Stuff —
Perfect Live Catch!
Love the reaction!

Identify the pinball machine pictured below for a chance to win a limited This Week in Pinball Lapel Pin! Drawing will be held monthly!

Last Week's answer: Tron
Email guesses to thisweekinpinball@gmail.com, correct answers will be entered into the drawing for the limited TWIP Lapel Pin!
CONGRATS to Kevin Peterson who won the February Lapel Pin!

— Presented by —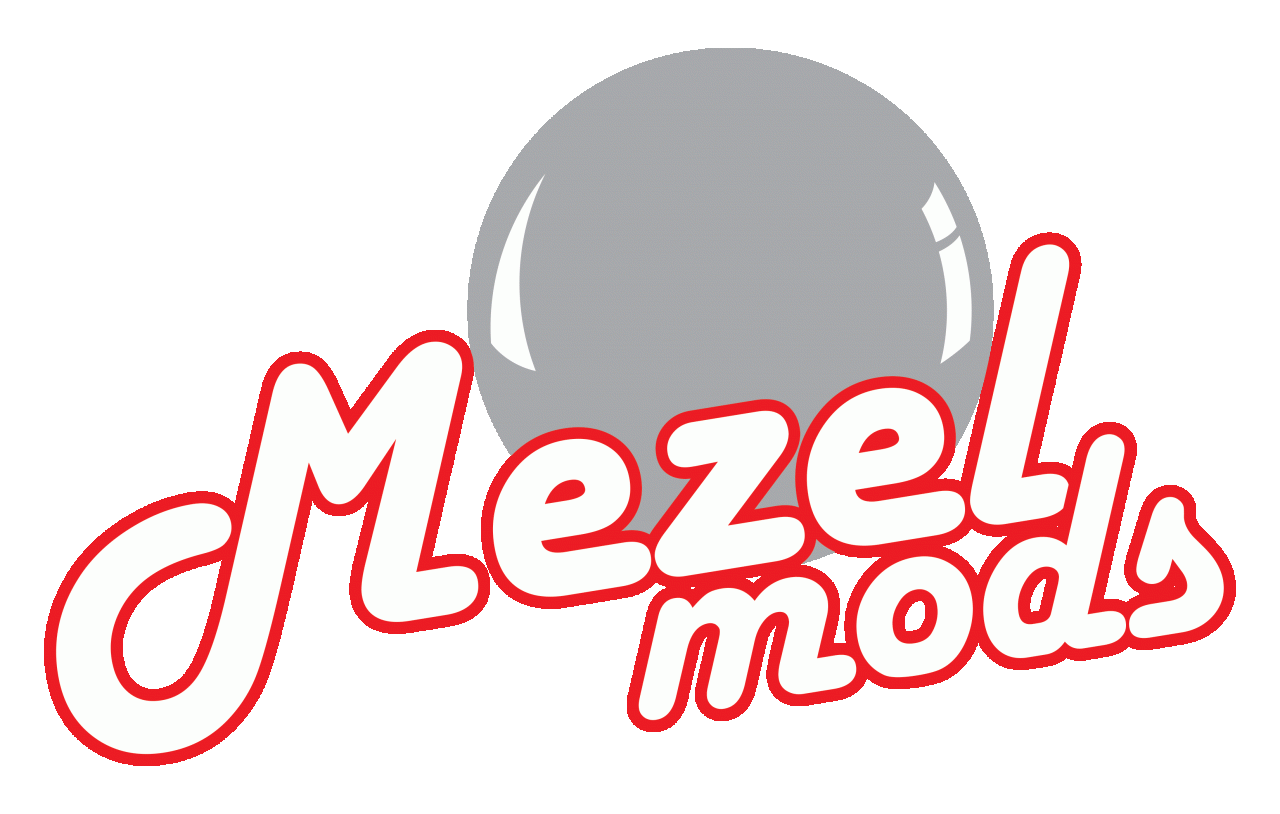 This Week's Mod of the Week is the Iron Maiden Pharaoh Blinder Kit from Mezel Mods!
Bring this classic building from the game to life on the playfield- the Dialed In Pinball Pop Bumper Building! The building is our first interactive Dialed In product! RGB lighting illuminates with pop bumper action and in attract mode. Compatible with all versions of Dialed In! See it in action!
Eliminate light bleed with our Iron Maiden Pinball Pharaoh Blinder Kit. Blinds and focuses light using two great products. Kit includes
Pharaoh goggles that focus light behind eyes
Replacement Pharaoh LED and harness in to illuminate eyes in red
Blinder box to eliminate light bleed on back panel plastic from Pharaoh target illumination

— End of Post Bonus —

Black Knight Sword of Rage
The Munsters
Primus (contract game)
The Beatles (Ka-Pow)
Deadpool
Jurassic World
Elvira 3 (confirmed)
Stranger Things
James Bond
Superman '78
Beetlejuice
Godzilla
Pirates of the Caribbean
Dialed In!
Hobbit
Wizard of Oz
Willy Wonka
Guns N' Roses
Toy Story
Monster Bash Remake
Attack From Mars Remake
Medieval Madness Remake
Cactus Canyon Remake
Theatre of Magic Remake
Big Bang Bar Remake
Alice Cooper's Nightmare Castle
Total Nuclear Annihilation
Jetsons (contract game)
Dominos (contract game)
Rob Zombie's Spookshow International
Scott Danesi Second Game
Licensed Title
Magic Girl
Retro Atomic Zombie Adventureland
Fire and Brimstone
2 Dennis Nordman Unlicensed games
Alice in Wonderland
Other Manufacturers
More

Team Pinball: The Mafia

Circus Maximus: Kingpin, Python's Pinball Circus

Homepin: Thunderbirds

Suncoast Pinball: Cosmic Carnival

Great Lakes Pinball: Exposé

Haggis Pinball: Wraith, Celts

Pinball Brothers: Queen?, Barry Oursler's Original Theme?, Playboy?

Dutch Pinball: Bride of Pinbot 2.0, Bride of Pinbot 3.0 (on hold), The Big Lebowski (production/legal issues)

Silver Castle Pinball: Timeshock

Phénix Pinball: Goblin Contest

Pinball Adventures: Punny Factory, Sushi-Mania, First Class

Disclaimer: Any articles, interviews, or mentions of pinball manufacturers or pinball products is NOT an endorsement.