Pin of the Week
FIRE!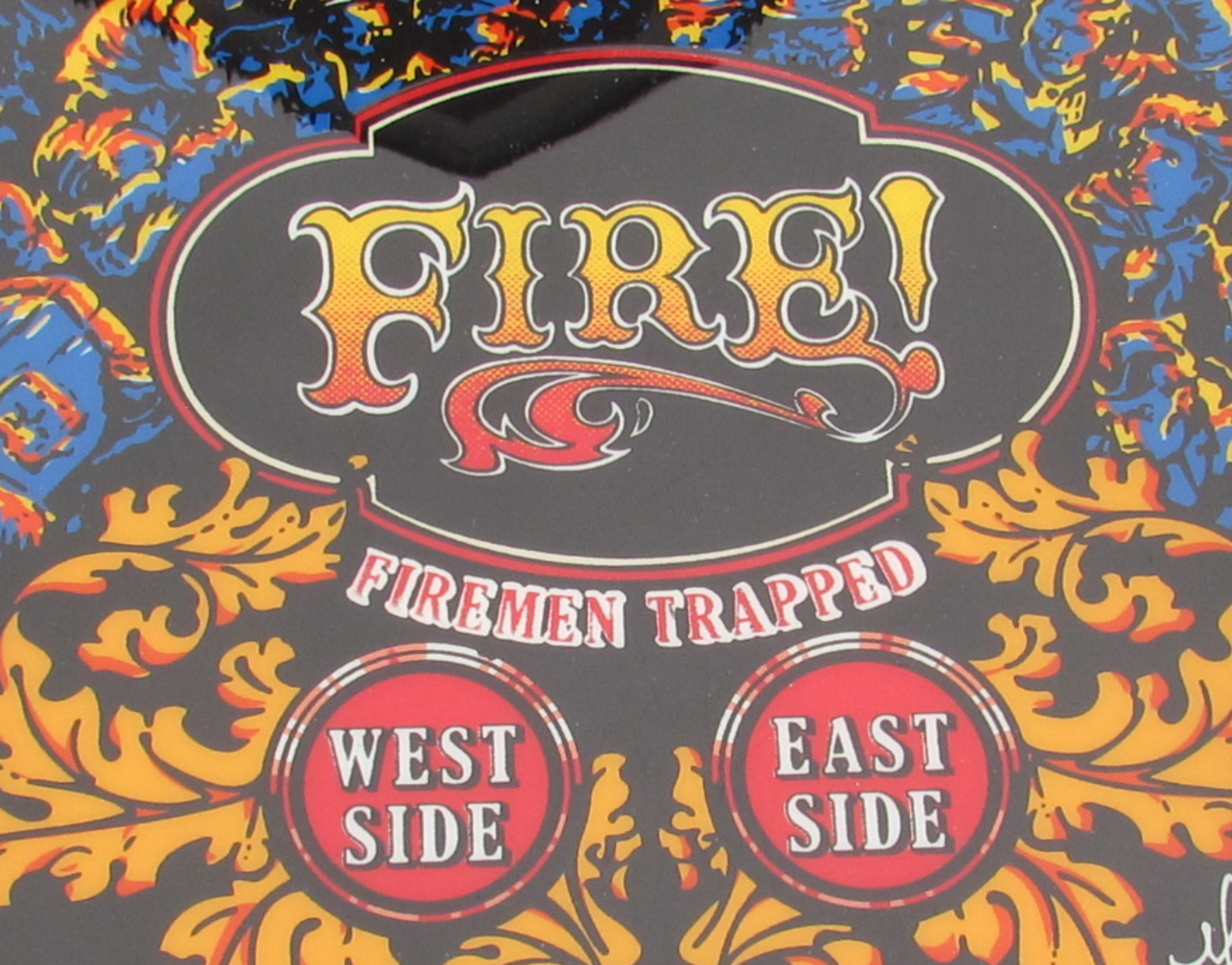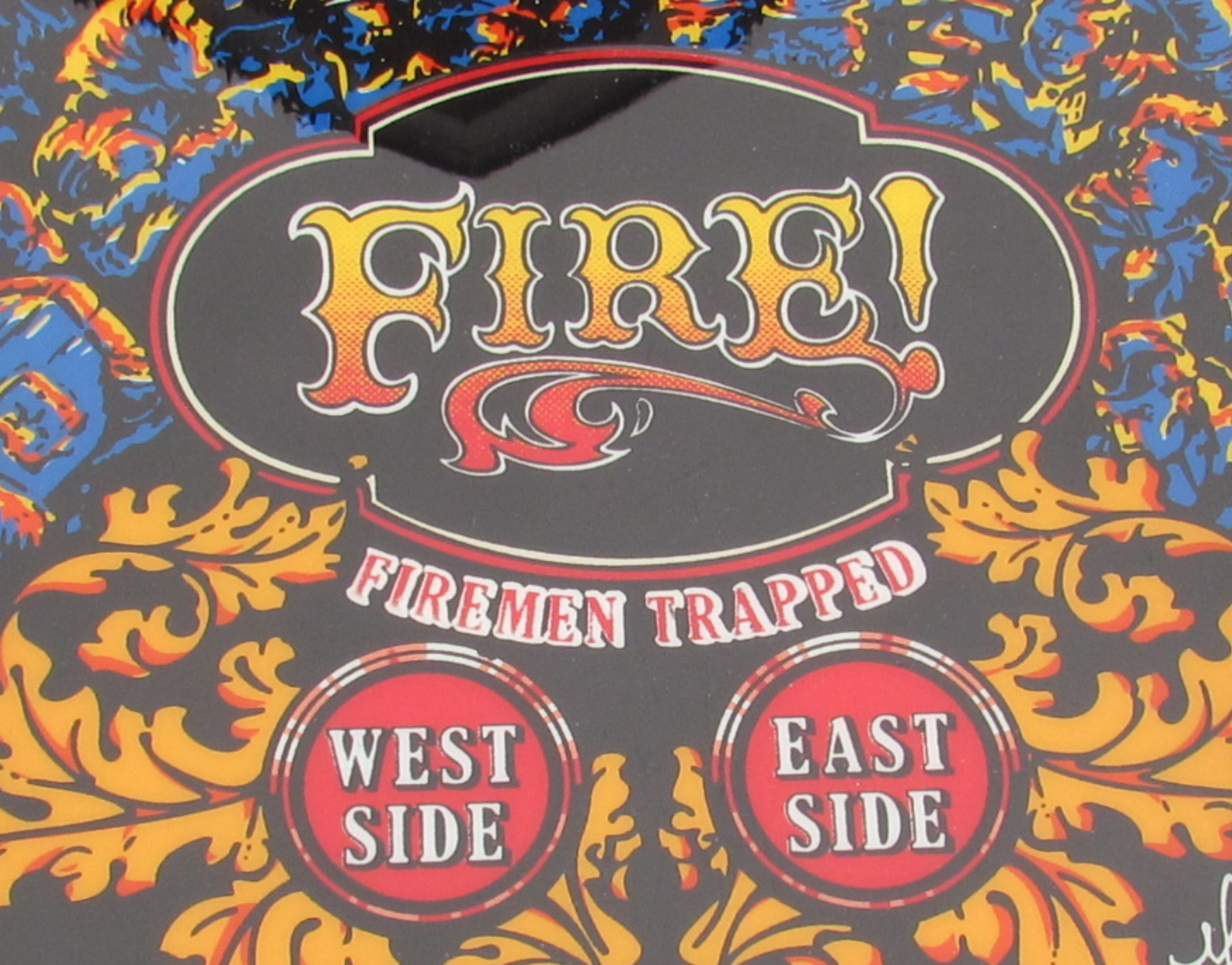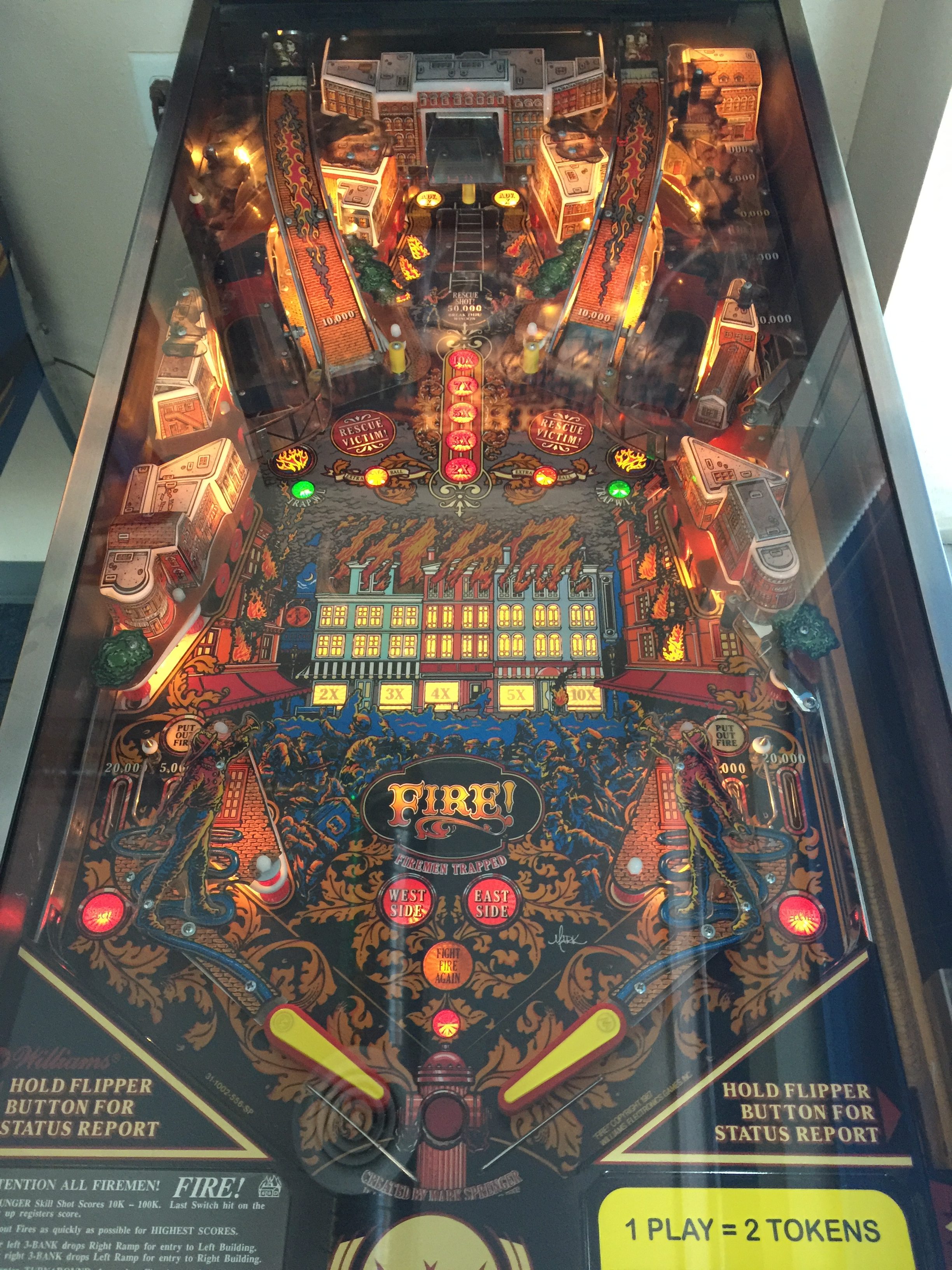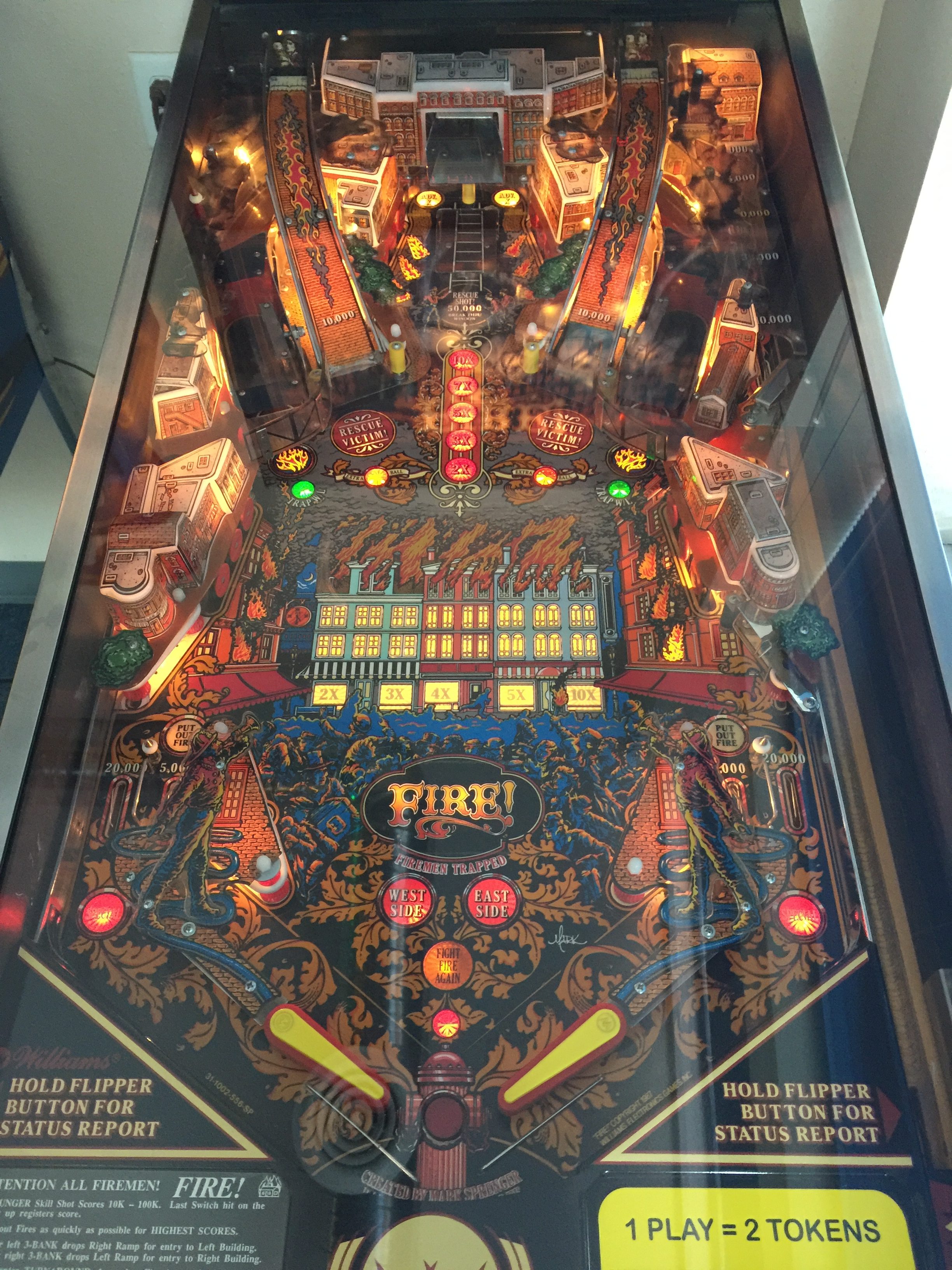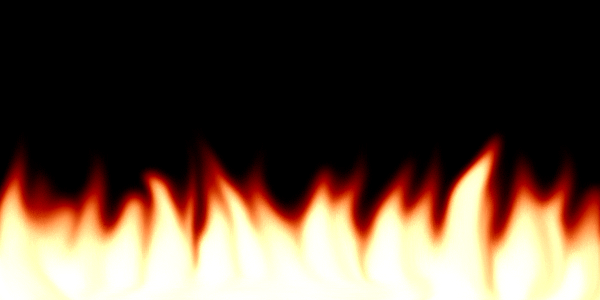 Pinside Estimated Price as of 9/17/17: $1,390 – $1,610
Interesting notes about Fire!:
Marketing slogans:

"When you're hot you're hot!"
"It's hot! It's smokin! It's burnin up the charts!"
"FIRE's coming out in a blaze of glory that's firing up play and profits at every location!"
"This FIRE is matchless!"

Easter Eggs (Ok, so these aren't that interesting but they're still easter eggs!) – from the Cows and Easter Eggs website

In the barn, there is a cow mooing.
A moo is also heard on coin-drop and when pressing start.
Manufacturer: Williams
Display: Alphanumeric
Players: 4
Flippers: 2
Ramps: 5
Release date: January, 1987
System: Williams System 11
Design: Barry Oursler
Software: Dan Lee
Artwork: Mark Sprenger
Music: Chris Granner
Production run: about 7,700

Get alerts for new posts from This Week in Pinball – follow us on Facebook, Twitter, or sign up by email: