The Scoop
John Popadiuk is Back in Pinball
Some interesting news came out last week regarding John Popadiuk ("JPop"). First lets go through John's timeline:
The Backstory

For the full back story on JPop, you can read all 23,500+ posts in this Pinside thread. Don't have time for that? Here is the short-ish version (apologies for skipping over a lot of details). A few years back, Popadiuk owned a company called Zidware, and planned to build three titles in limited quantities: Magic Girl, Retro Atomic Zombie Adventureland (RAZA), and Alice in Wonderland (AIW). (Note: Magic Girl was to be limited to 26 machines, and RAZA limited to 124 machines.) Zidware customers paid in part or in full for machines that had not been built yet (the "pre-order" model). Popadiuk ran out of funds before any games were delivered. American Pinball later built the Magic Girl machines and they were shipped to customers, however, despite the efforts of American Pinball, the game was incomplete. Pre-order customers of RAZA and AIW have yet to receive a refund or a machine.
Enter Deeproot Pinball

Last week, it was discovered that John Popadiuk's name was listed as part of the team for a company called Deeproot Tech (see here). Part of Deeproot Tech is Deeproot Pinball (see here). Popadiuk's title is Lead Game Development.
Here is an interesting post from @deeproot on Pinside.com that was made over two years ago (click to enlarge):Deeproot told TWIP that was a "very different time and situation". But the post is still worth noting.
A Few Takeaways

JPop and Deeproot are working to produce pinball machines.
John has at least three pinball machines he has designed that have not been produced (Retro Atomic Zombie Adventureland (RAZA), Alice in Wonderland (AIW), and a KISS pinball machine that was designed but not licensed). He also has the Magic Girl design that was initially released in very limited quantities.
John Popadiuk still owes Zidware customers refunds or machines.

**EXCLUSIVE**
A Conversation with Deeproot Pinball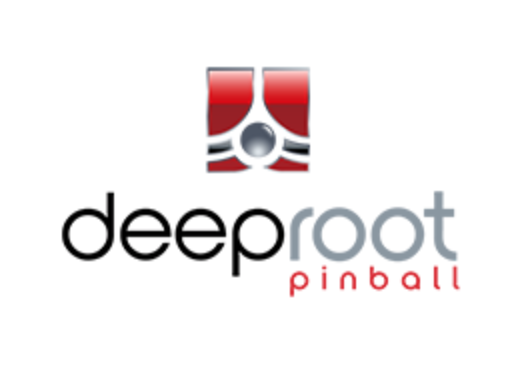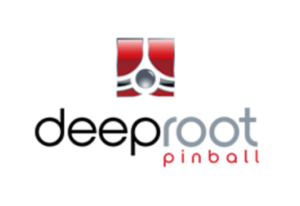 The "man behind the curtain" at Deeproot is Robert Mueller. His name will be recognized by some in the pinball industry. TWIP had a long conversation with Robert which covered a wide variety of topics in the pinball industry, focusing on his thoughts on John Popadiuk and plans for Deeproot going forward.
On Plans to For Zidware Customers to be "Made Whole"

Given John Popadiuk's inexcusable past mistakes, the first issue discussed was his Zidware customers. John does not have money to refund Zidware customers or the means to build the Zidware machines, so any form of restitution would have to come with the help of an outside source (like Deeproot). Robert indicated that Deeproot is aware that in order to work with JPop, they would have to take care of "each and every" Zidware customer. Robert assured that this "comes first" and is the first priority. No specifics were discussed, however, they plan to have multiple options to make sure Zidware customers are made whole.
On John Popadiuk

Robert has been working with John for many months now. He enjoys working with John, and describes him as remorseful, eccentric, and someone that "needs to be managed". Robert is very confident in John and his abilities.
On Pre-Order Money for Machines Built by Deeproot

Deeproot Pinball told TWIP that not only are there no plans to take any pre-order money or any deposits, the plan is to only sell a machine when it can be shipped within two weeks. In addition, they also plan to self-impose a daily refund penalty to refund customers for any late shipments.
On Possible Upcoming Games

As mentioned in the above section, John has at least three pinball machines he has designed that have not been produced: Retro Atomic Zombie Adventureland, Alice in Wonderland, and a KISS pinball machine that was designed but not licensed. Then there is Magic Girl which was released in very limited quantities. Although Robert could not comment on possible future releases, he did mention they may change the title or the layout of these Popadiuk designs.
On the Future of Deeproot Pinball

On the Deeproot Pinball website is the following quote: "Every family needs a Pinball…every Pinball needs a family." Deeproot is planning to manufacture machines "different from anyone else" in a way that will make it easier for more machines to make it into more homes. The machines will be more focused on families than hardcore pinball enthusiasts.
On Misinformation

Robert has read some of the information on the forums and listened to podcasts that claim to know the full story and intention behind Deeproot Pinball, and adamantly stated they do not know the whole story or the plans for Deeproot.
On Timeframe and Announcements

Deeproot hopes to make a public announcement in the coming weeks. After the initial announcement, the plan is for them to disappear for a significant period of time (years) until everything is ready for manufacturing machines.
Robert was friendly, confident, passionate, and enthusiastic for the future of Deeproot Pinball. Obviously there are a lot of unanswered questions regarding this situation, and Deeproot has a long road ahead of them. TWIP will keep you updated as we find out more.

Unlicensed Stern Title?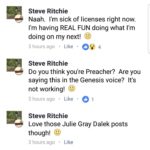 Stern Pinball designer Steve Ritchie recently commented on Facebook: "I'm sick of licenses right now. I'm having REAL FUN doing what I'm doing on my next!" It was accompanied with a smiley face. Is it possible that after the recent buzz around Dialed In and Total Nuclear Annihilation (both unlicensed themes), that Stern is working on an unlicensed theme? In the past Stern has done almost exclusively licensed titles. Or the Facebook comment could be just an offhand comment.

IFPA Power 100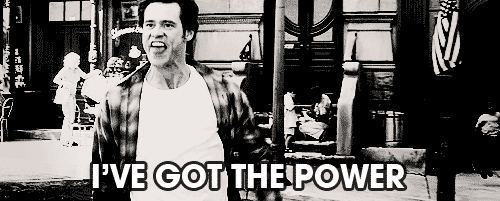 The International Flipper Pinball Association (IFPA) announced a new metric this week that will be added to other metrics used to determine the best pinball players in the world. It is called the "Power 100" and focuses on the top 250 ranked players and their records against each other. "The POWER 100 measures the winning percentage of those top 250 ranked players against only the other top 250 ranked players over the last 3 years of active results. The "Best of the Best" end up making it on the POWER 100 list." To view the current Power 100, click here.

Heighway Pinball Building Alien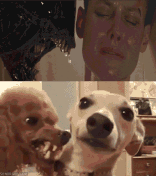 Alien pinball machines are being built! Heighway Pinball shared a post on their Facebook page that said "First larger batch of 25 built. Some still need to go through QC. Then a container will be off to the US and single ones to other places." Pics or it didn't happen? Some pictures of machines in boxes and on the factory floor were also included with the post – check it out here.

Multimorphic P3 Production Updates
Gerry Stellenberg with Multimorphic sent out a September shipping update regarding the P3. The manufacturing has been a bit slower than planned, however, batches are shipping to customers every couple of weeks. Gerry also mentioned they are cutting back their travel schedule to focus on production. For the full update, click here.

Vancouver Flipout Pinball Expo – September 22-24
The Vancouver Flipout Pinball Expo takes place this coming weekend! Check out their website here. They will have over 100 pinball machines on free play, along with a great lineup of speakers including Jersey Jack's Jack Guarnieri, Homepin's Mike Kalinowski, David Thiel, Dirty Donny, and Jack Danger (for a full list of speakers, click here). Jack Danger from Dead Flip will also be doing a Twitch stream on Dialed In live from Vancouver FlipOut at 5pm PST / 8pm EST (visit Dead Flip's Twitch channel here).

The First Total Nuclear Annihilation Delivered – to Ed Robertson of The Barenaked Ladies!
So you've heard of Scott Danesi, Spooky Pinball, and Total Nuclear Annihilation? You've heard of Dead Flip, and you've heard of Ed Robertson and The Barenaked Ladies? Well, SD and DF delivered the first TNA to ER of TBL and it was EPIC! Jack Danger of Dead Flip explained the trip here, and watch here as Ed shows up and immediately hits the Danesi Lock to start a multi-ball. Jeff Teolis of the Pinball Profile Podcast (on iTunes, Twitter here) also did a nine minute podcast in which he interviewed Jack Danger, Ed Robertson, and Scott Danesi – check it out here.

Guardians of the Galaxy – Escapism Pinball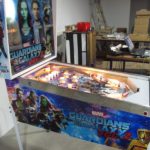 Escapism Pinball has completed the Guardians of the Galaxy promotional pinball machines. For pictures and the full story, click here.

Speaking of Guardians of the Galaxy Pinball…
There are many rumors floating around regarding a possible upcoming Stern release of a Guardians of the Galaxy pinball machine. Some of these rumors say that John Borg is designing it and Chris Franchi is the artist. Last week Franchi posted on Facebook that he had a sneak peak of the playfield build-up on the new machine (that may or may not be Guardians of the Galaxy). Needless to say, Franchi was excited about it – check out the post here!

Free Pinball App of the Week (iOS) – INKS
Apple is giving away INKS (normally $3), a pinball meets paintball app. Check out a trailer of the app on YouTube here. Download it on iTunes, the offer expires on Thursday!

Get alerts for new posts from This Week in Pinball – follow us on Facebook, Twitter, or sign up by email:
Have a scoop or a juicy anonymous rumor for next week? Email us at thisweekinpinball@gmail.com
---
Upcoming Games and Rumors
Stern Pinball
Most Recent Titles
Aerosmith
AC/DC Vault Edition
Star Wars
Announced/Confirmed
Rumors of Future Titles
Guardians of the Galaxy?
Iron Maiden?
Jurassic World?
Deadpool?
Pulp Fiction?
New Ka-Pow Title?
Steve Ritchie Unlicensed? <<NEW

Spooky Pinball
Most Recent Titles
Rob Zombie's Spookshow International
Dominos (*contract game)
Jetsons (*contract game)
Total Nuclear Annihilation (*contract/house game)
Announced/Confirmed
Alice Cooper's Nightmare Castle
Ben Heck's game

American Pinball
Most Recent Titles

Dutch Pinball
Most Recent Titles
Bride of Pinbot 2.0
Bride of Pinbot 3.0 (on hold)
The Big Lebowski (production issues)

Silver Castle Pinball
Jersey Jack Pinball
Most Recent Titles
Wizard of Oz
The Hobbit
Dialed In
Rumors of Future Titles
Pirates of the Caribbean?
Toy Story?

Chicago Gaming/Planetary Pinball
Most Recent Titles
Medieval Madness Remake
Attack From Mars Remake
Rumors of Future Titles
Monster Bash Remake?
Big Bang Bar Remake?
Cactus Canyon Remake?

Heighway Pinball
Most Recent Titles
Full Throttle
Alien (production issues)
Rumors of Future Titles

P3 (Multimorphic)
Lexy Lightspeed
Cannon Lagoon
Cosmic Cart Racing

Homepin
Thunderbirds (coming soon)

Deeproot Pinball
Retro Atomic Zombie Adventureland? <<NEW
Alice in Wonderland? <<NEW
Magic Girl? <<NEW
**TWIP dreams of the day Harry Potter Pinball will be added to these rumors. Ms. Rowling, I would be willing to live with the Dursley's for an entire year if you approve this!
Get alerts for new posts from This Week in Pinball – follow us on Facebook, Twitter, or sign up by email: