Identify the pinball machine pictured below for a chance to win a gift card to Mezel Mods! Visit Mezel Mods here to check out some of the coolest mods in pinball! Drawing will be held monthly!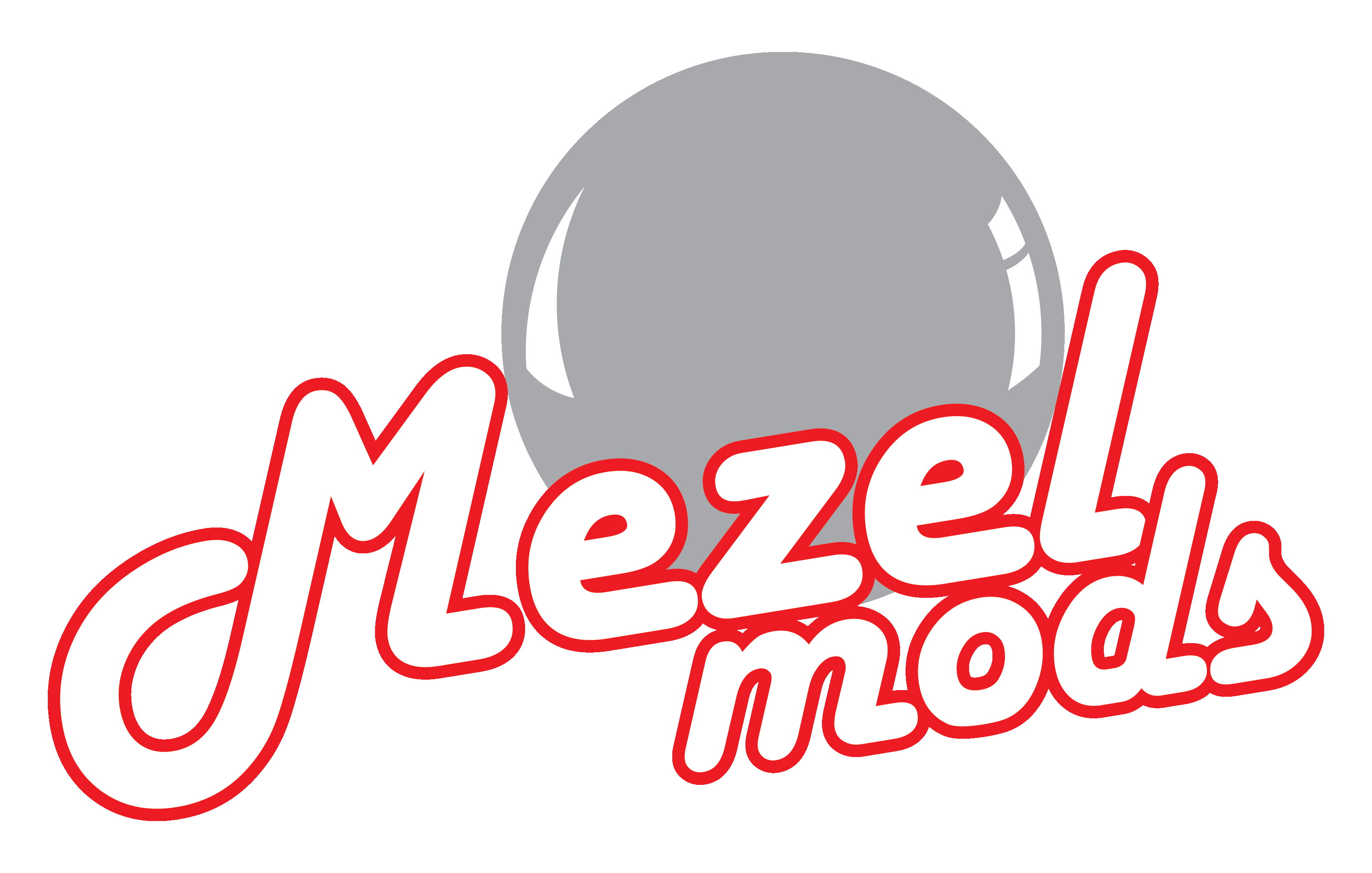 Last Week's answer: Rocky and Bullwinkle
Email guesses to thisweekinpinball@gmail.com, correct answers will be entered into the drawing for Mezel Mods Gift Card!
Do you want to sell your mod on Mezel Mods? Click Here to email them for more info!
---

Completely separate of the Name the Game giveaway above, we are now doing MANY giveaways each month, thanks to very generous sponsors. See the full list of prizes below and how to enter. Please support these sponsors!!
Two ways to enter
1. Consider making a monthly contribution to This Week in Pinball via PayPal. Your email will be captured and you'll automatically be entered each month you make a donation. Your contribution will help support this website and keep the lights on here!
[wp_paypal button="donate" name="My product"]
2. Donate nothing, and send an email to thisweekinpinball@gmail.com to let us know you want to be entered, and include your name, address (including city and state), and email address, and you'll be entered for that month. You'll just have to send the email every month to be included.
Please Note
Here is the bad news. Unfortunately, we had to limit it to the United States, and also need to exclude New York, Florida, Rhode Island, and Puerto Rico. Including those states or other countries was prohibitively expensive and complicated. We're disappointed about that too. Sorry!!
The Giveaways
We are going to do a batch of giveaways every month. Below under the "June Giveaways" are all the giveaways for June (that is pretty straightforward, right?). Before we get to the June Giveaways, I want to give a teaser for some of the huge giveaways we will have down the road.
---
Future Giveaway Teaser
Win FREE deeproot Pinball Machines (estimated MSRP ~$5,000 – up to $10,000)!!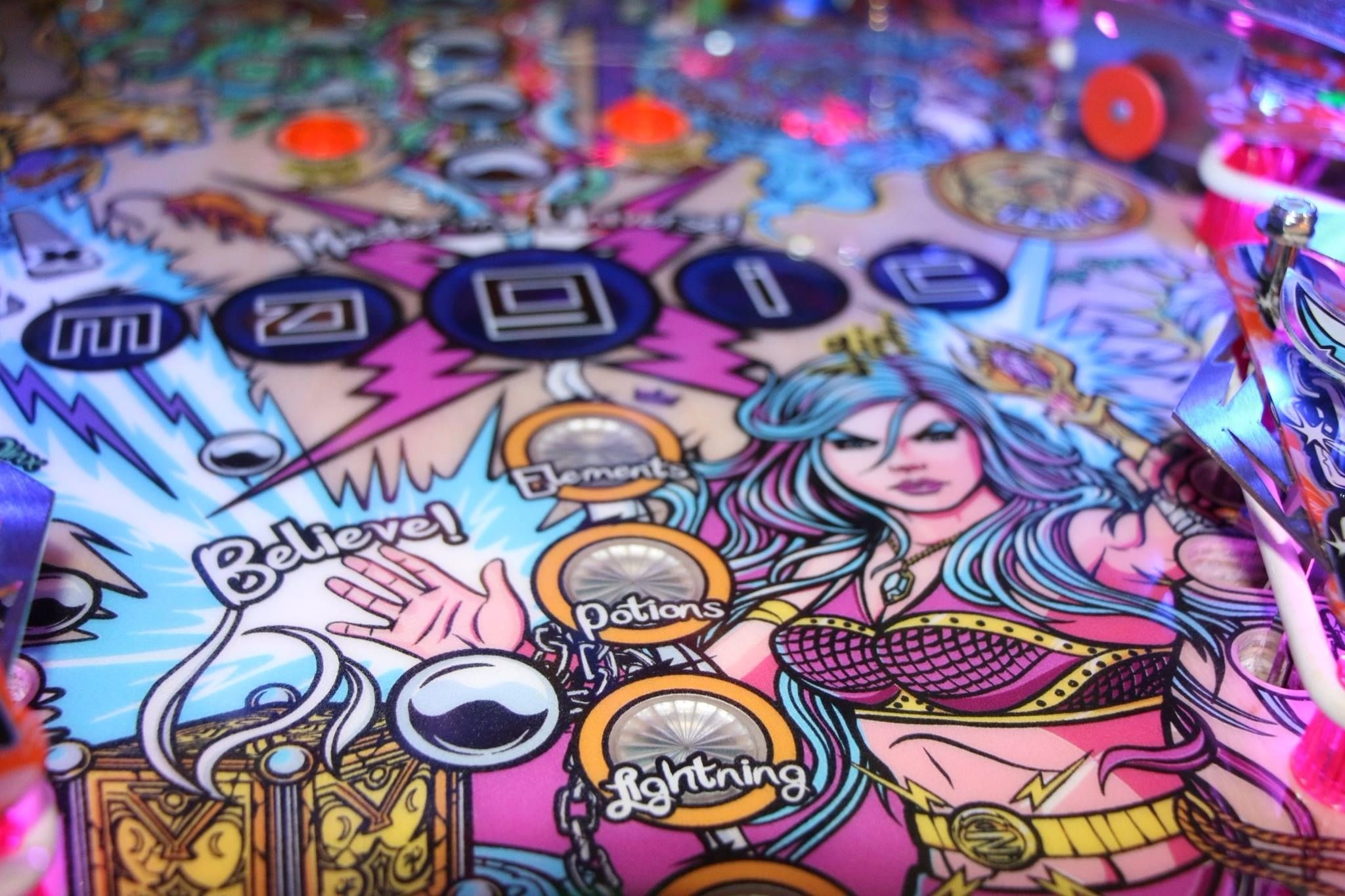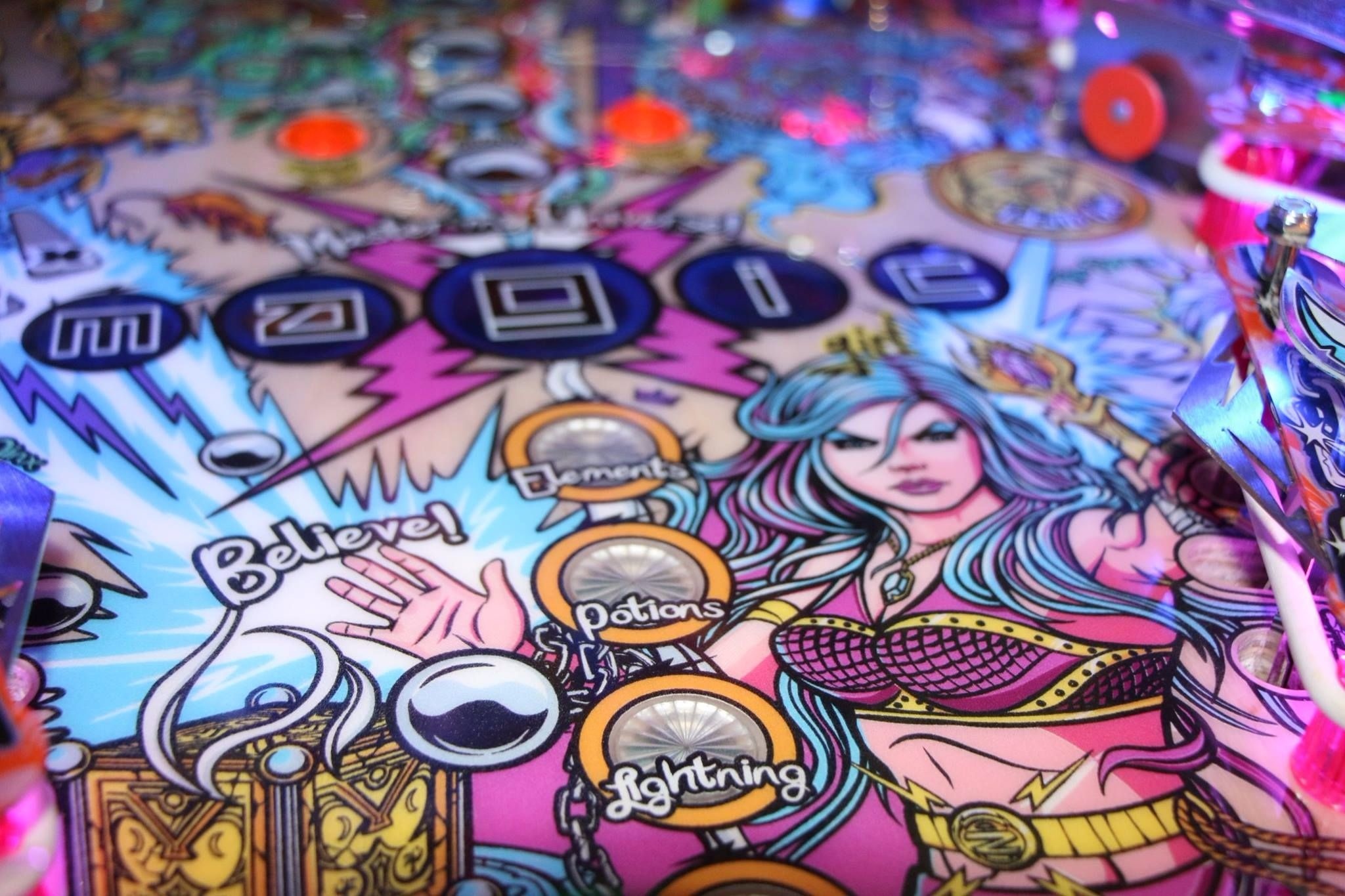 deeproot Pinball plans to give away a FREE pinball machine for each designer to some lucky winners!! Designers include Robert Mueller, Dennis Nordman, Jon Norris, Barry Oursler, and John Popadiuk. You get a FREE deeproot machine of your choice by that designer! The designer will also help set up the machine, discuss the design process and the game, and play your game at your place of residence!! You can invite up to four friends. These giveaways will take place after deeproot Pinball officially launches (expected to be at TPF next year)!! (Reasonable restrictions apply. Subject to change.)
---
June Giveaways
Pin Stadium Lights (~$300.00)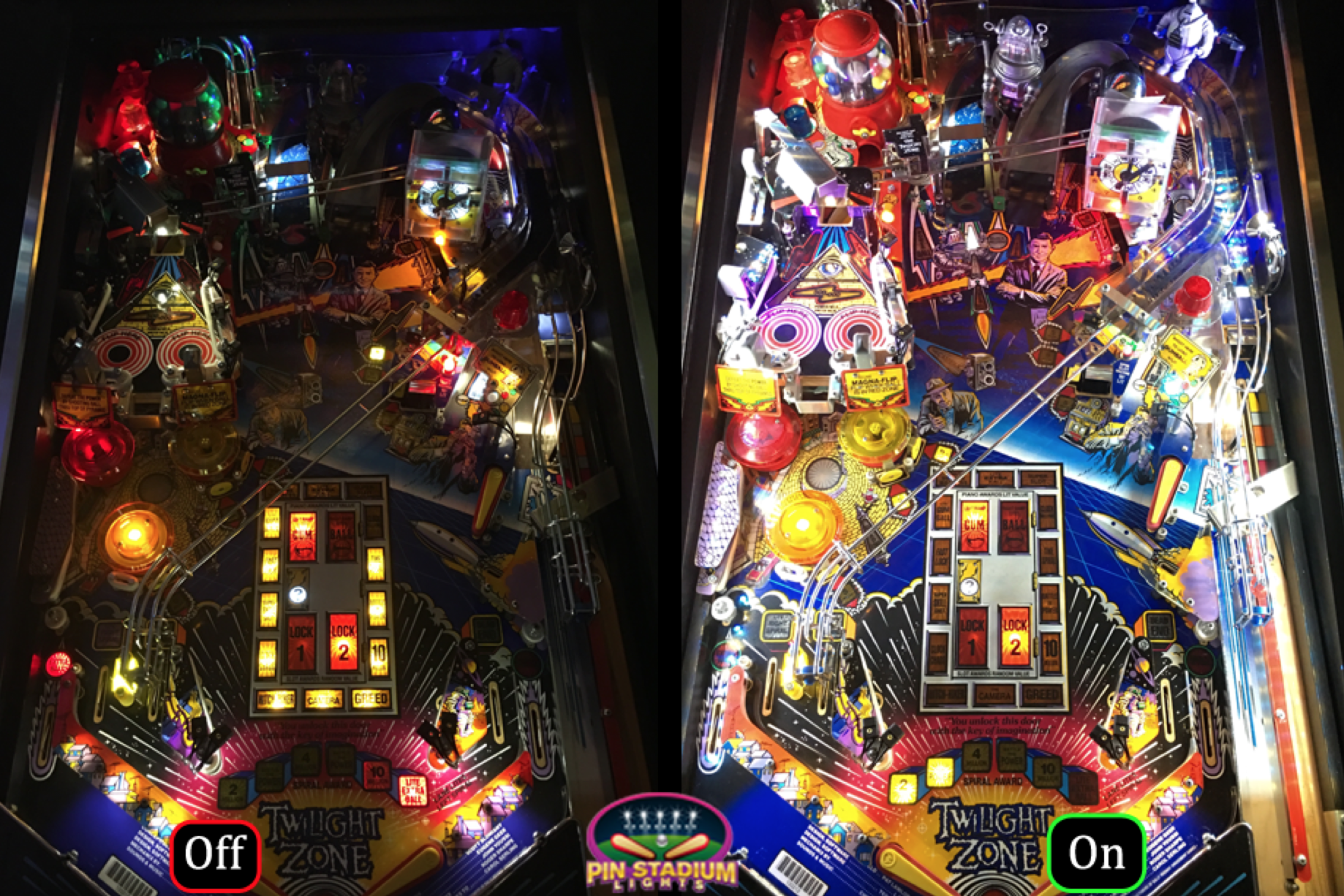 Welcome to the future of lighting for your pinball machine. Pin Stadium light's patent-pending design brightens the entire playfield and adds dramatic flasher effects to your pinball machine. They provide seamless integration for your pinball machine while maintaining that factory look all with an easy install time of about 15 minutes or less. Your game no longer needs to be left in the dark and these work on any pinball machine thanks to our quality engineered game specific kits. Whether you are a purist wanting a little more natural looking light or a modder wanting to blow away everyone that plays your game. You dial them in with the app to exactly what you want. Our custom design and Pin Stadium specific LED PCB boards and chips are exactly what you need!
Mezel Mods Gift Card ($75.00)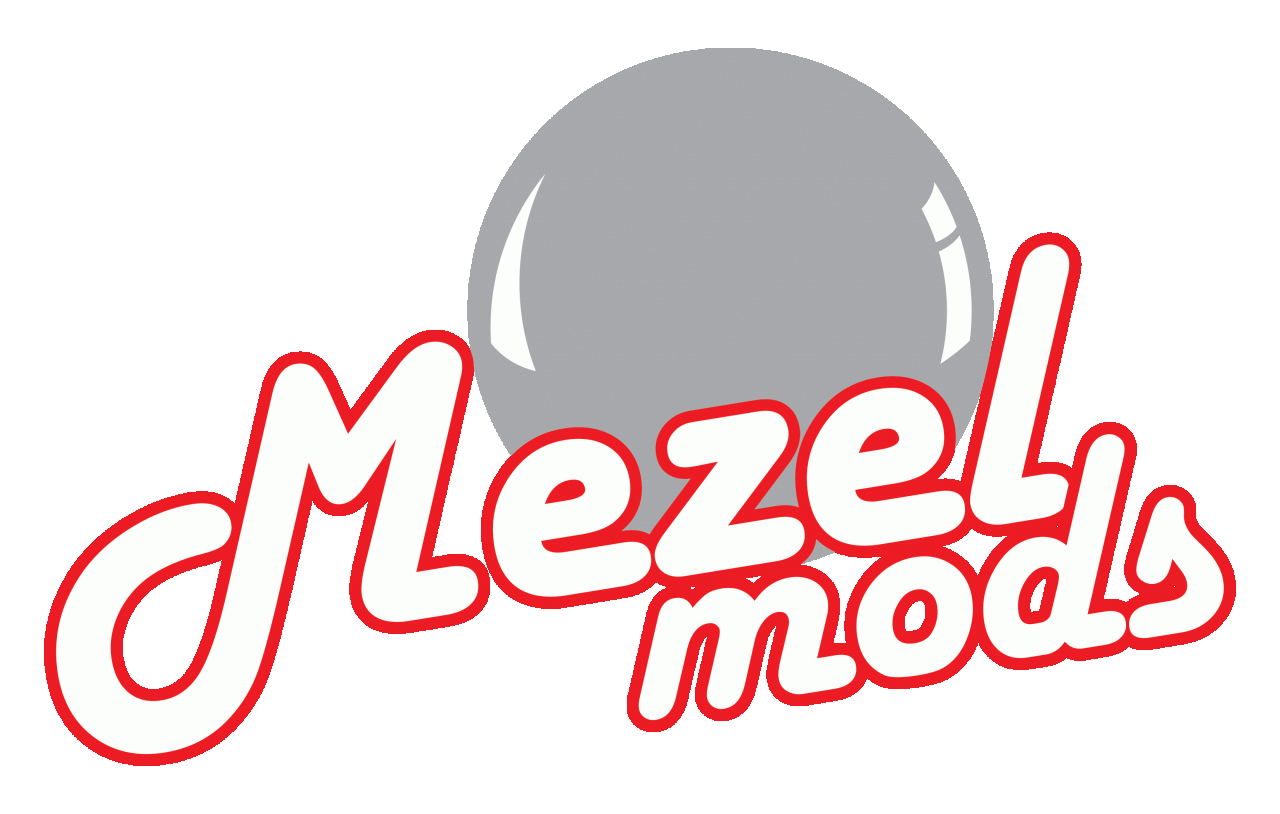 Don't settle for ordinary pinball!! Check out the best mods in pinball at Mezel Mods!
Titan Universal Silicone Ring Kit ($40.50)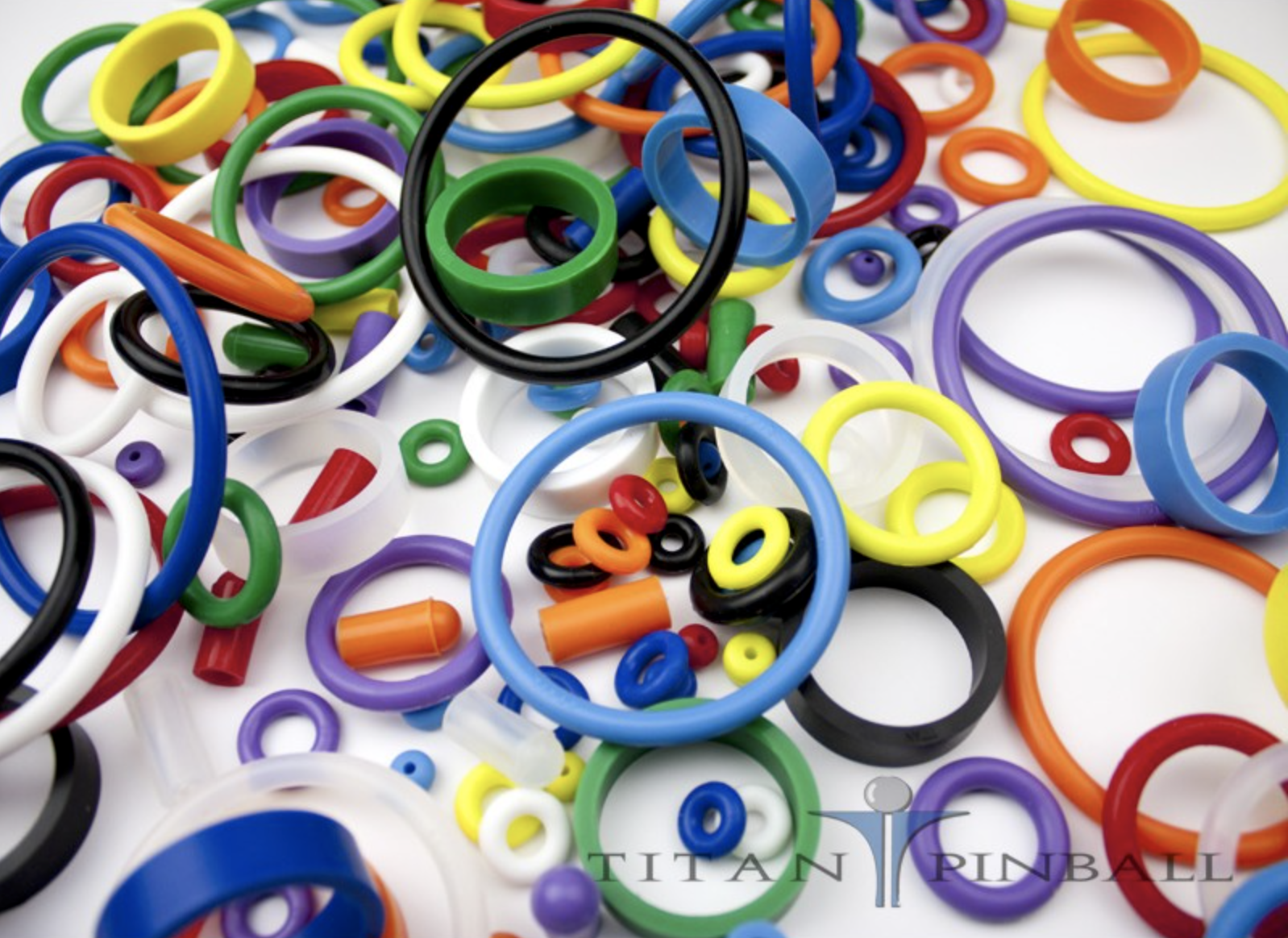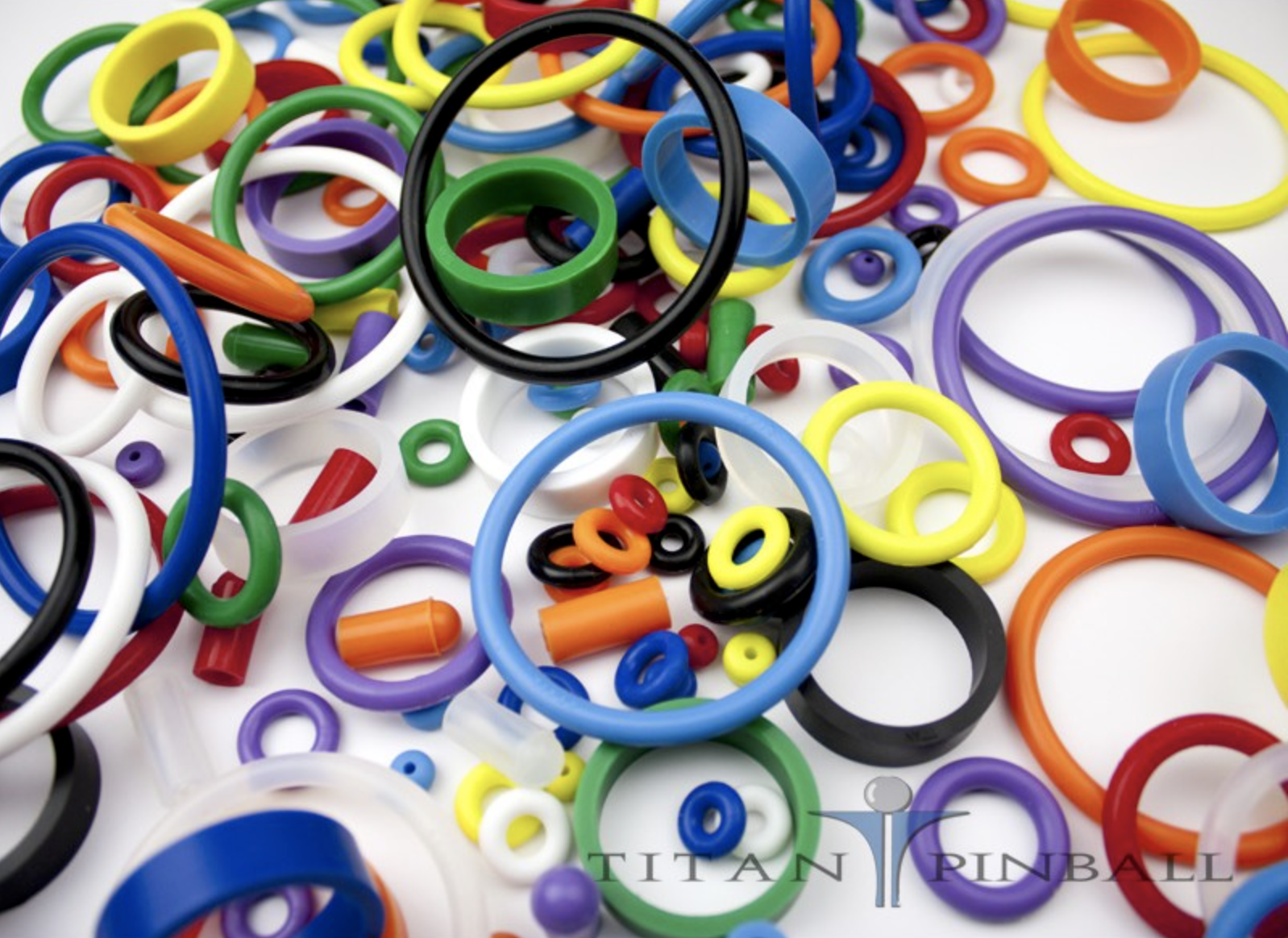 Change your machine over to Competition Silicone!
This Universal Kit comes with a wide selection of the most common ring sizes. There are enough rings in the kit to change out most standard pinball machines.
Our standard kit comes with the following:
50 rings total :
4 – Flipper Rings Choose 2 colors (2 of each)
5 – Post Sleeves Choose 2 colors (2 and 3 of each)
4 – 3/8″ OD Mini
2 – 7/16″ OD Mini
4 – 3/16″ rings
4 – 5/16″ rings
4 – 7/16″ rings
4 – 3/8″
3 – 3/4″
3 – 1″
3 – 1 1/4″
3 – 1 1/2″
2 – 2″
2 – 2 1/2″
2 – 3″
1 – Plunger Tip
These next generation pinball rings are made from specially formulated silicone that provides a durable, easy to clean, vibrant replacement for standard pinball rubber. Our Competition rings are resistant to UV light and less susceptible to drying and cracking, giving them a much longer lifespan than traditional rubber.
All sizes and colors of Competition Rings are engineered to provide the classic feel of red flipper rubber (Shore A45), allowing you to change colors without compromising game play.
Make your machine look and play its best with Titan Competition Rings!
Comet Pinball Two Double Spotlight Kits ($39.98)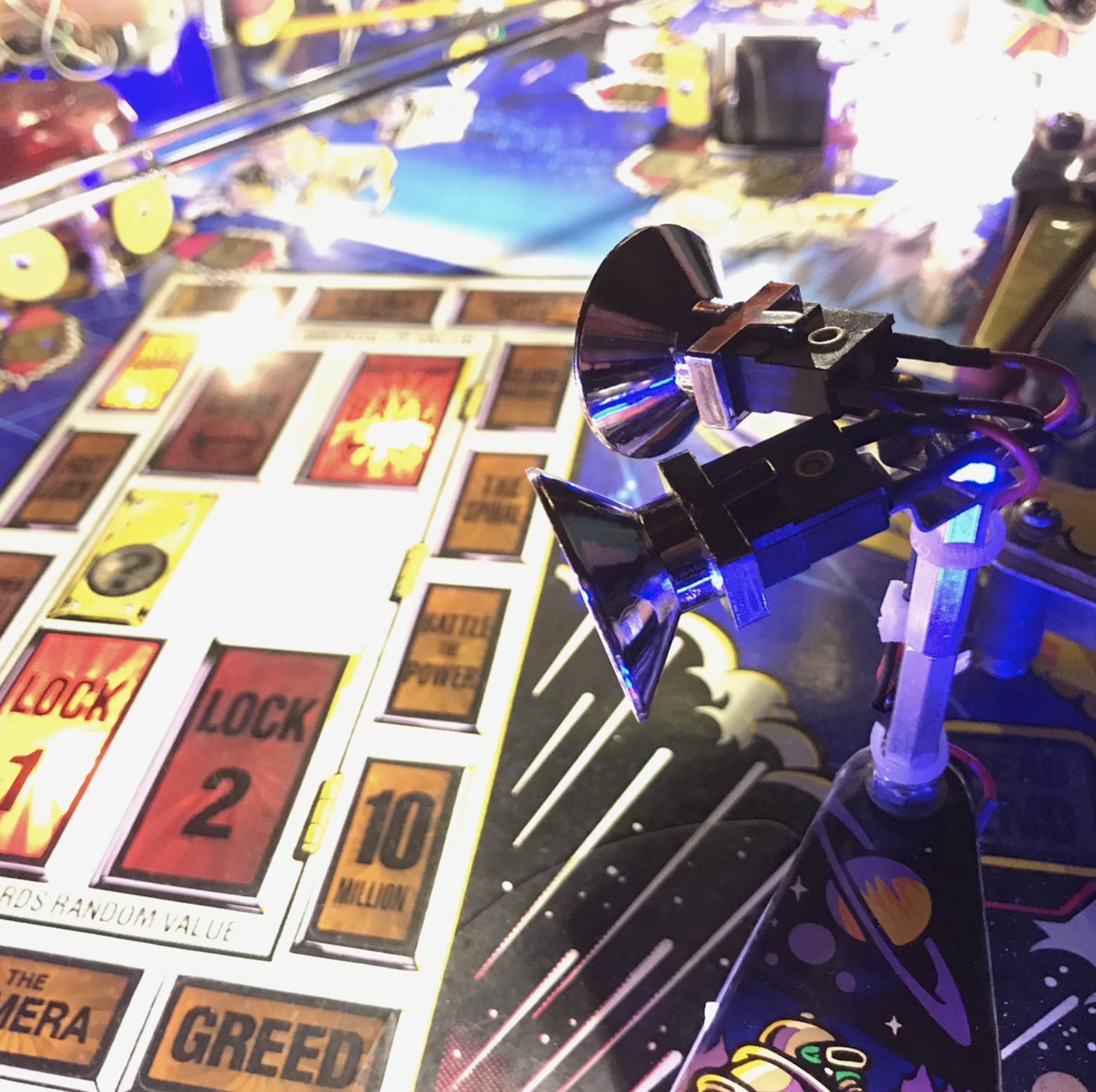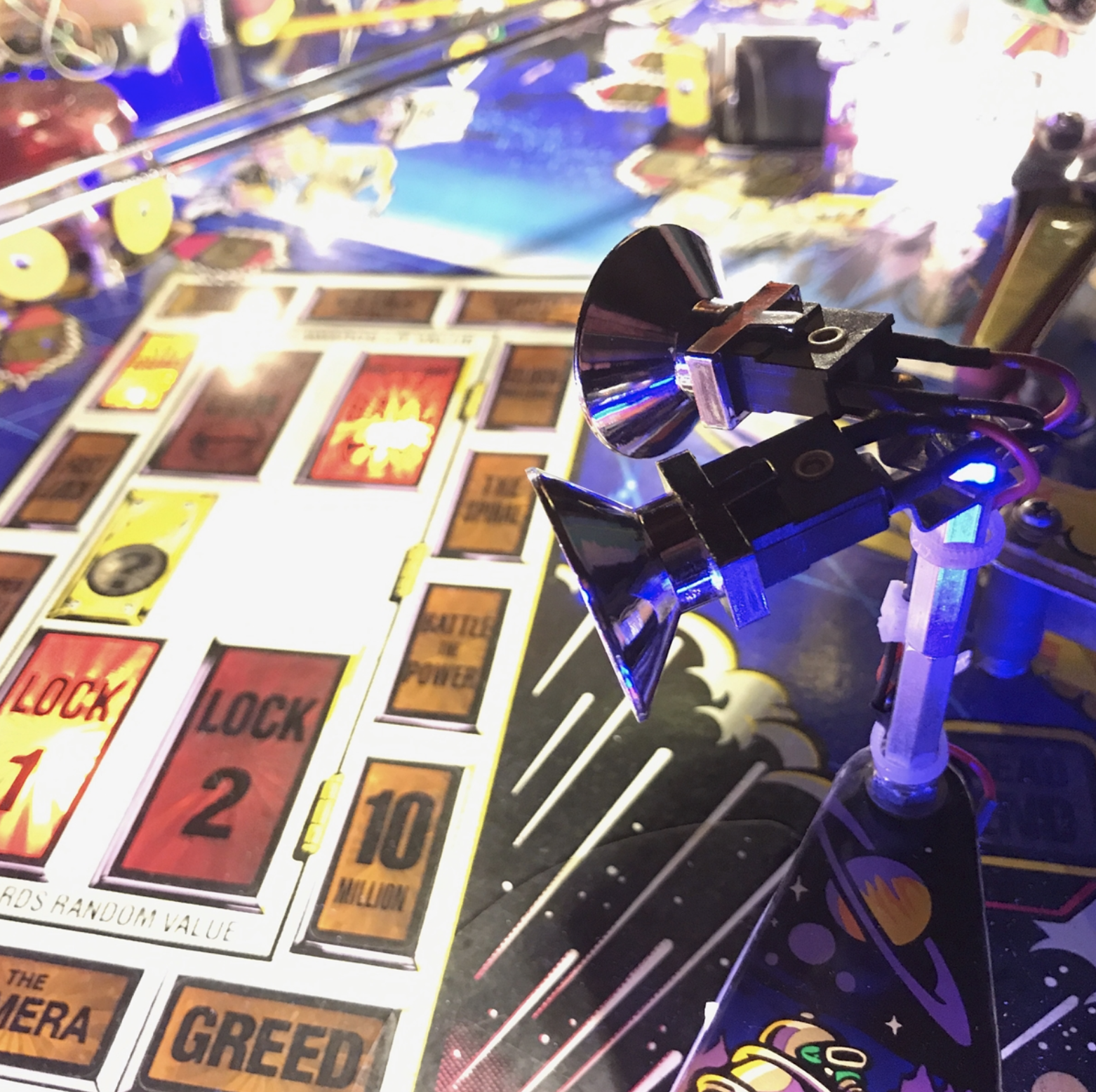 Add a spotlight kit to brighten up dark areas in your machine. These are designed to attach to the slingshots and add extra lighting to the middle of the playfield, but can be used in other places as well.
This kit can be ordered as a single (includes one socket and reflector), or a double (includes two sockets and two reflectors). Both are shown in the pictures.
This kit includes everything you'll need:
Two 1 inch long hex post/standoffs in each of the two standard sizes 6-32 and 8-32 (so you can build a one inch or two inch high tower for your spotlights)
Reflector cone
Socket
Two bulbs (select your color above, one is an Opmax and the other is a 4SMD with no lens)
Two matrix quick connect bulbs (one bayonet, one wedge) to power your spotlights
Wire and alligator clips (if you decide not to use the quick connect)
Zip ties
A nut to tightly secure the spotlight from swiveling from side to side
Visit Comet Pinball for a huge selection of LED products, including full LED game conversion kits!
$25 Gift Card to Double Danger Pinball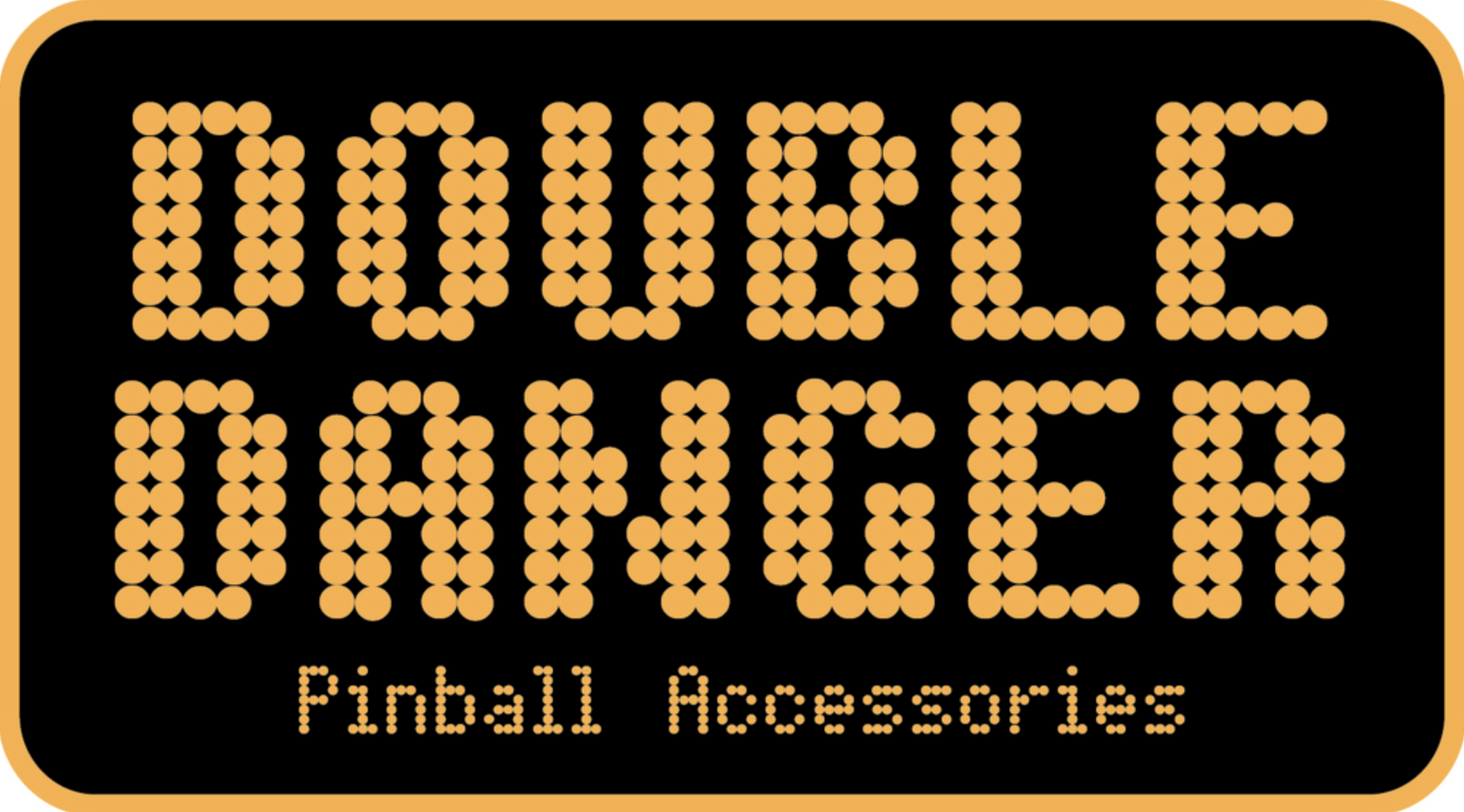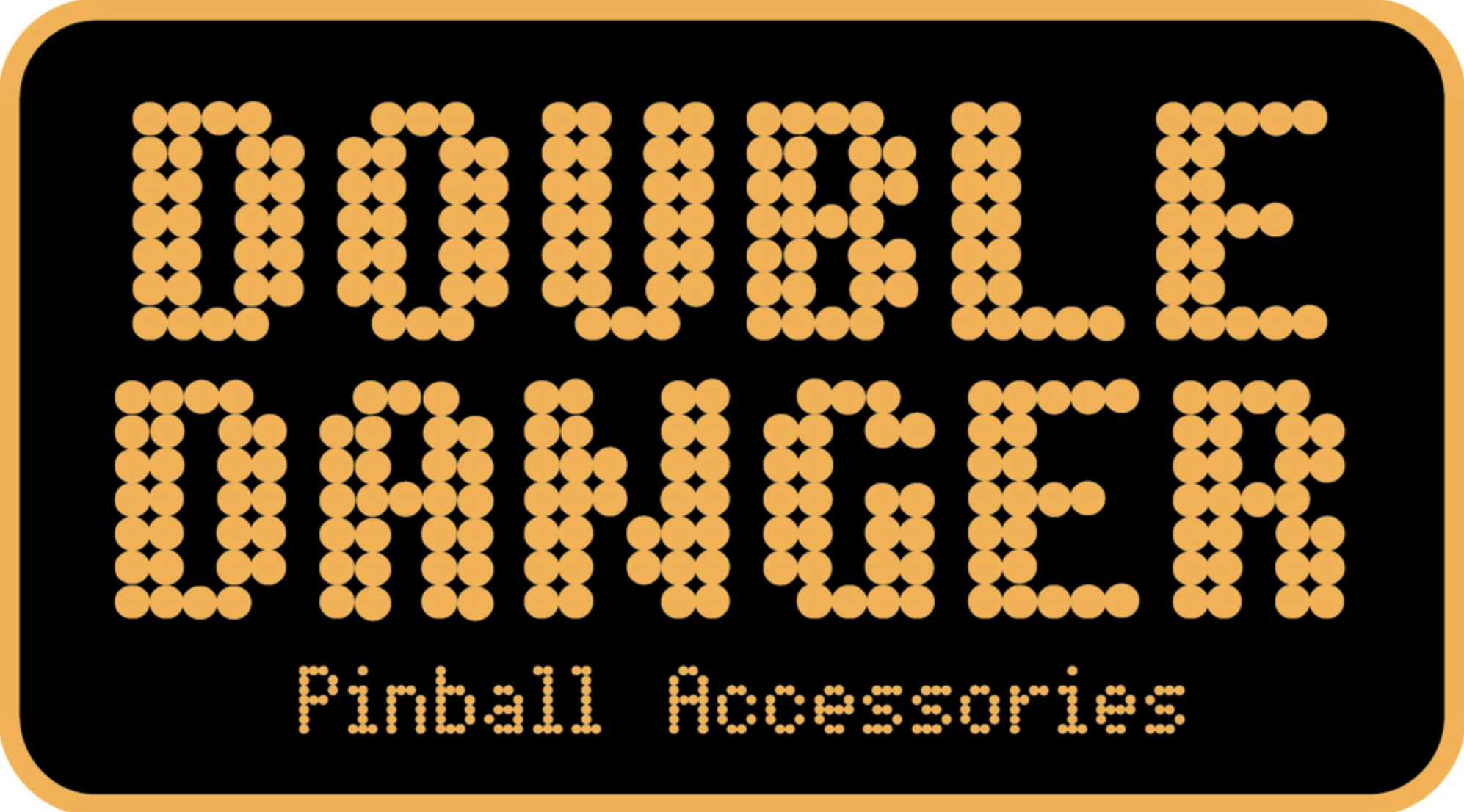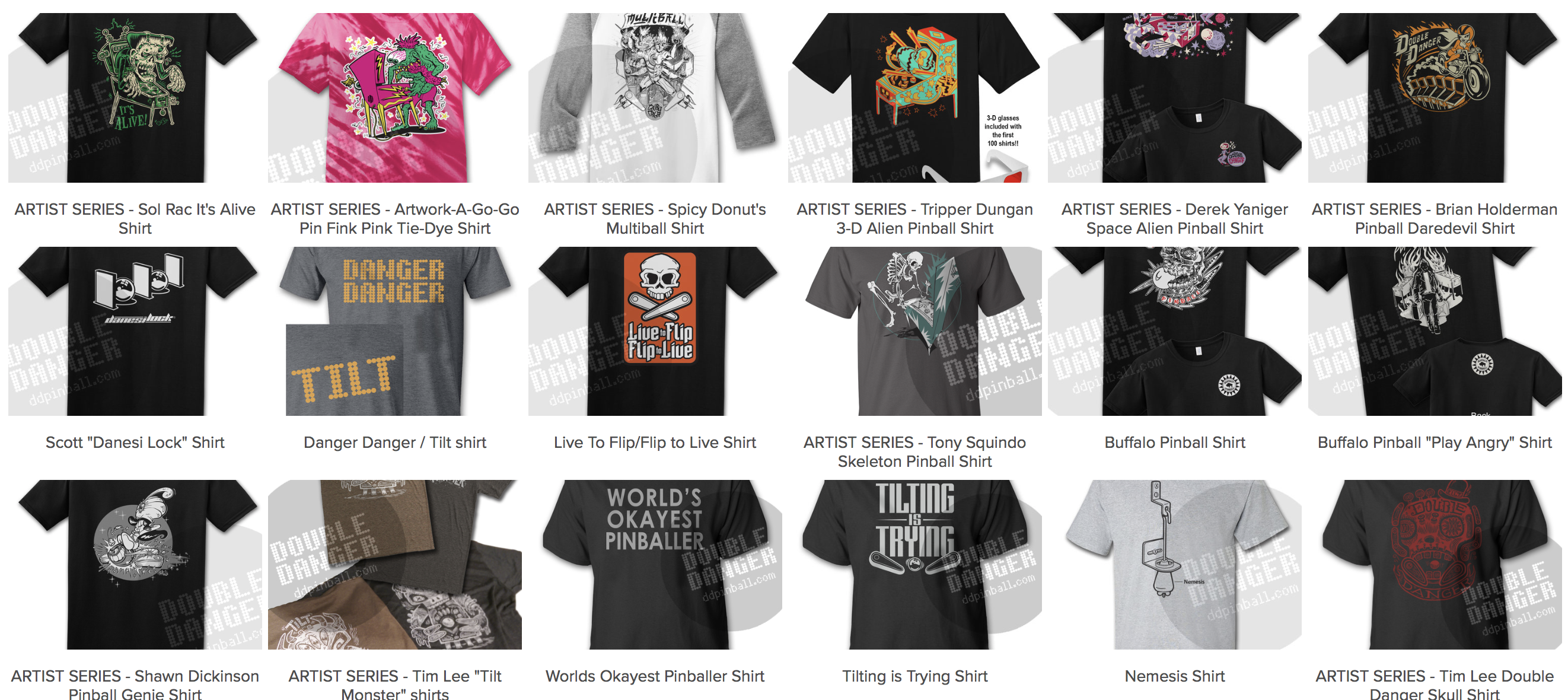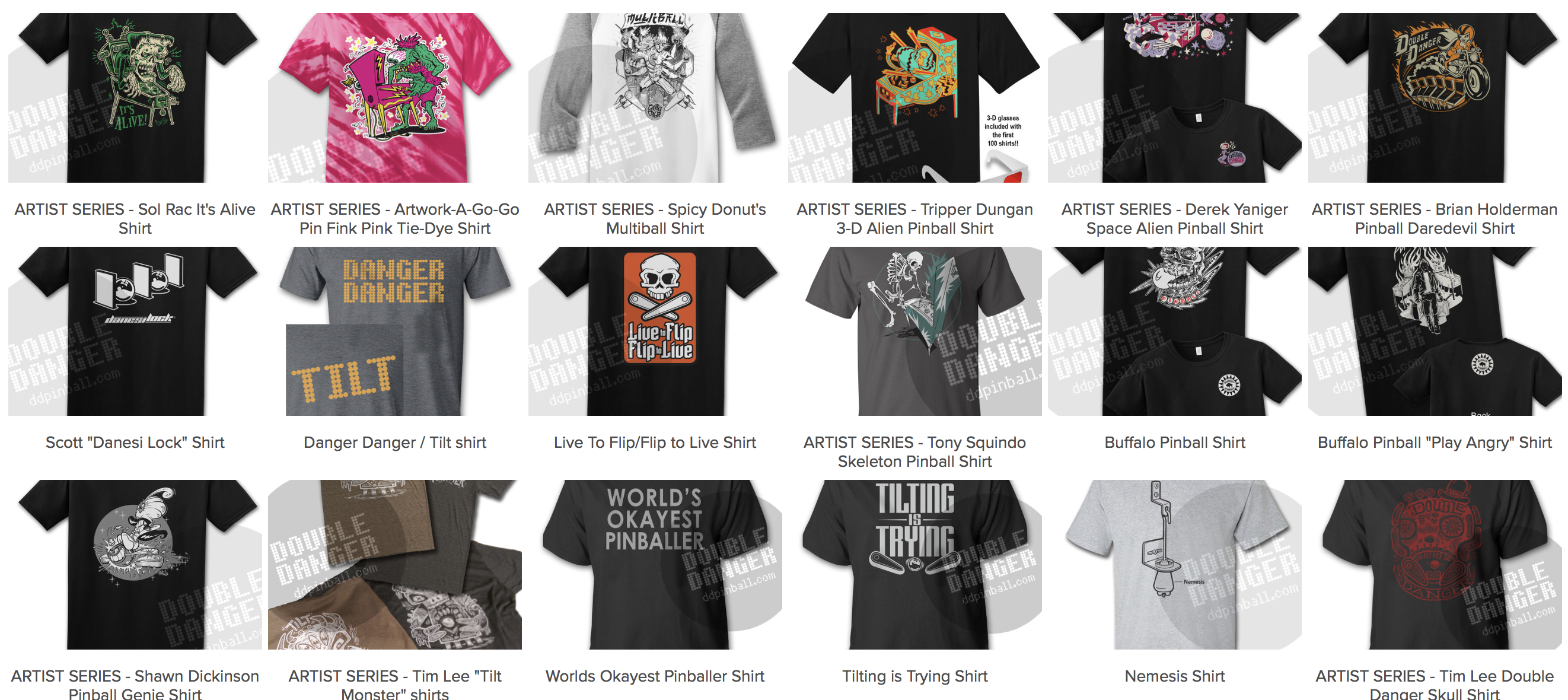 Double Danger Pinball Accessories is a provider of pinball centric apparel and accessories. It's pinball stuff from pinball players!
Dialed In! Translite – autographed by Jersey Jack Guarnieri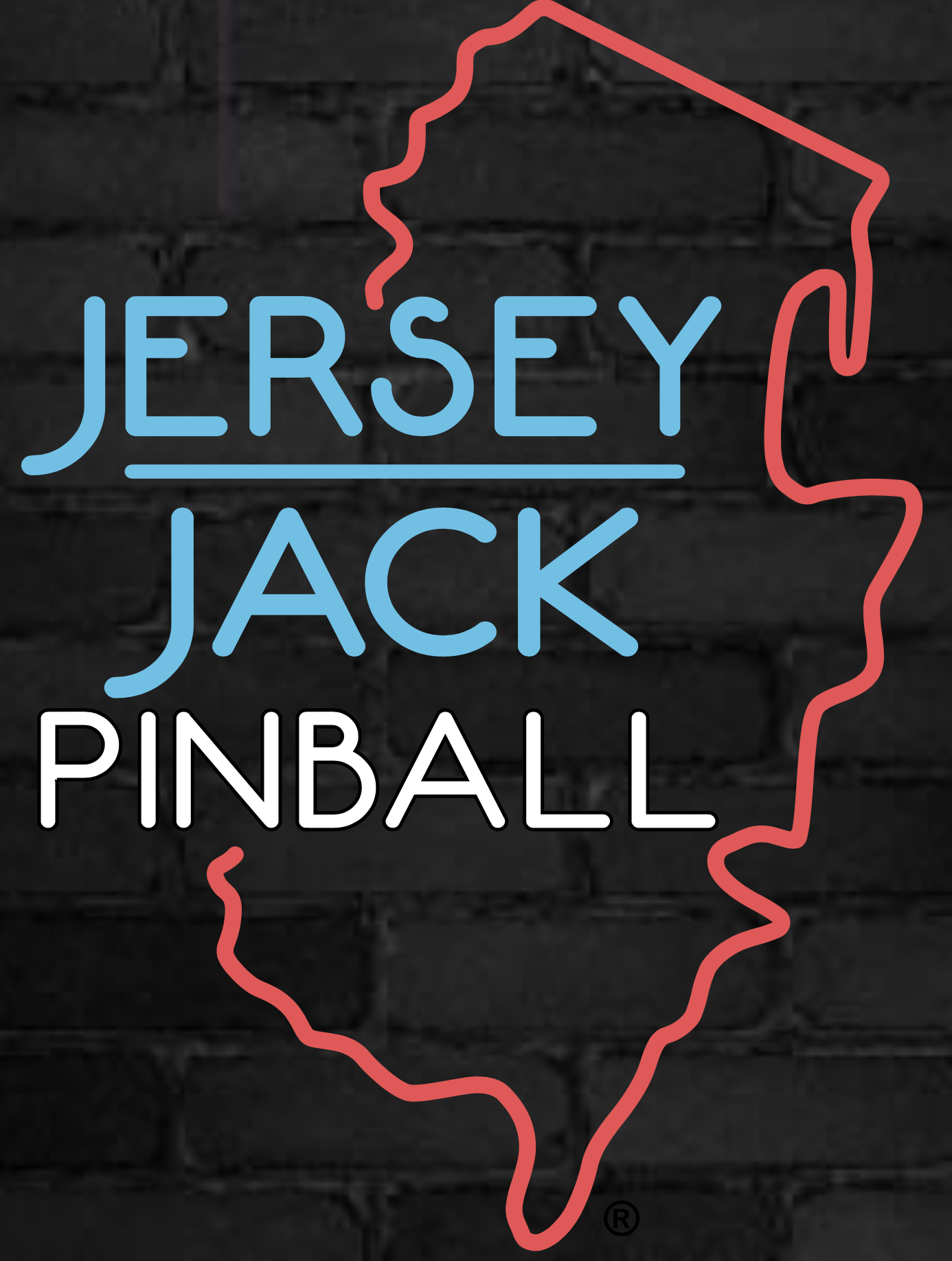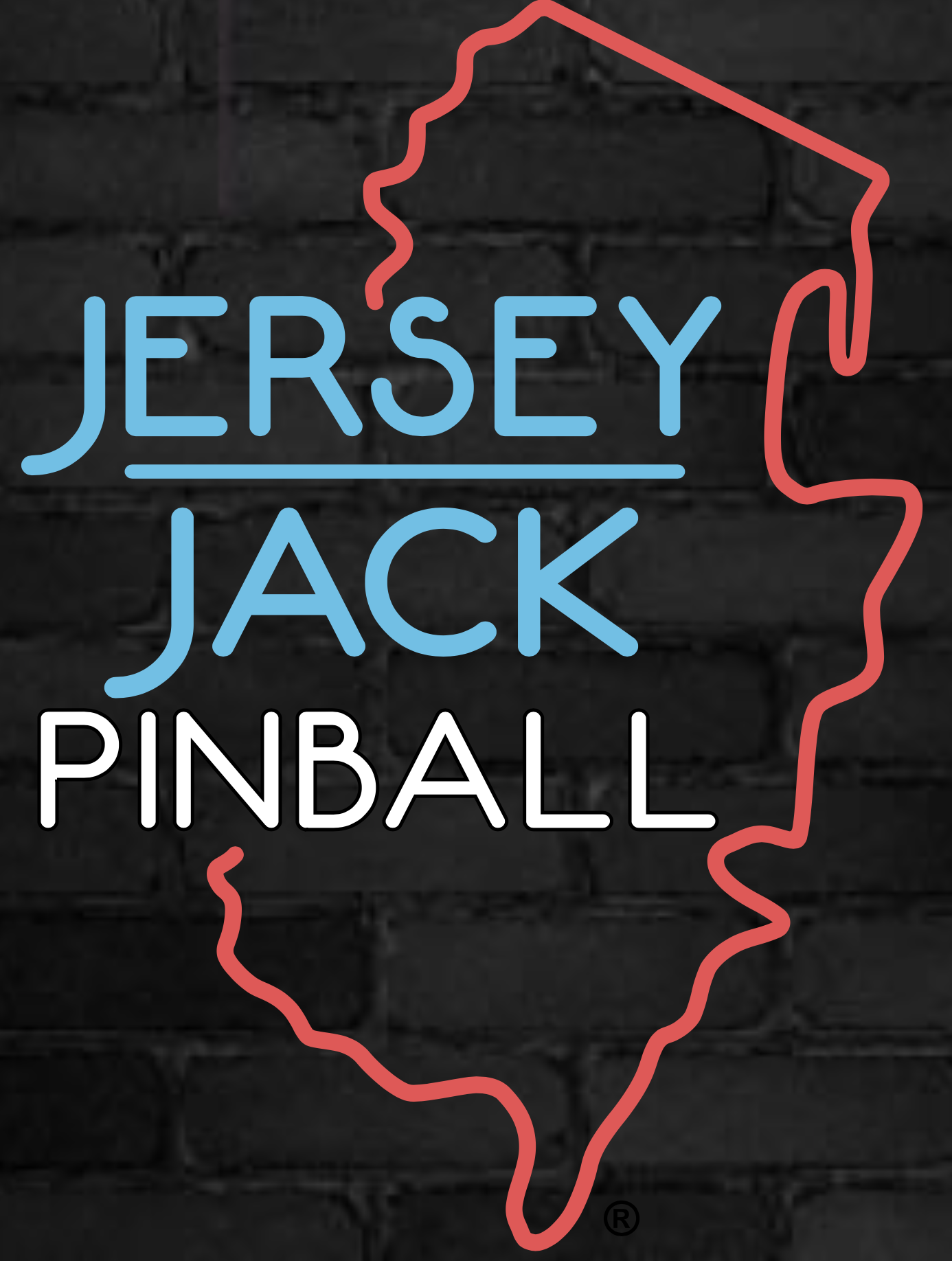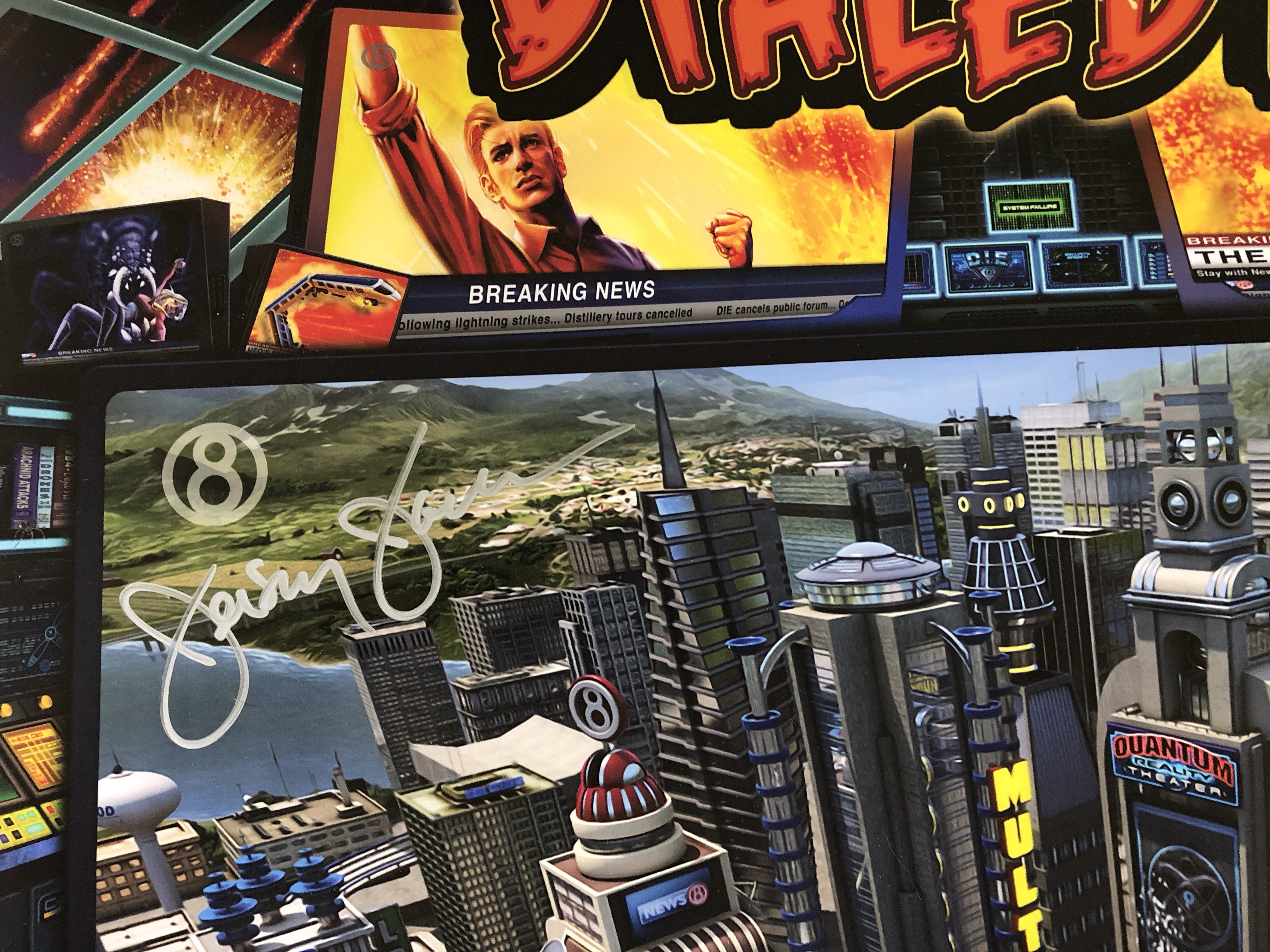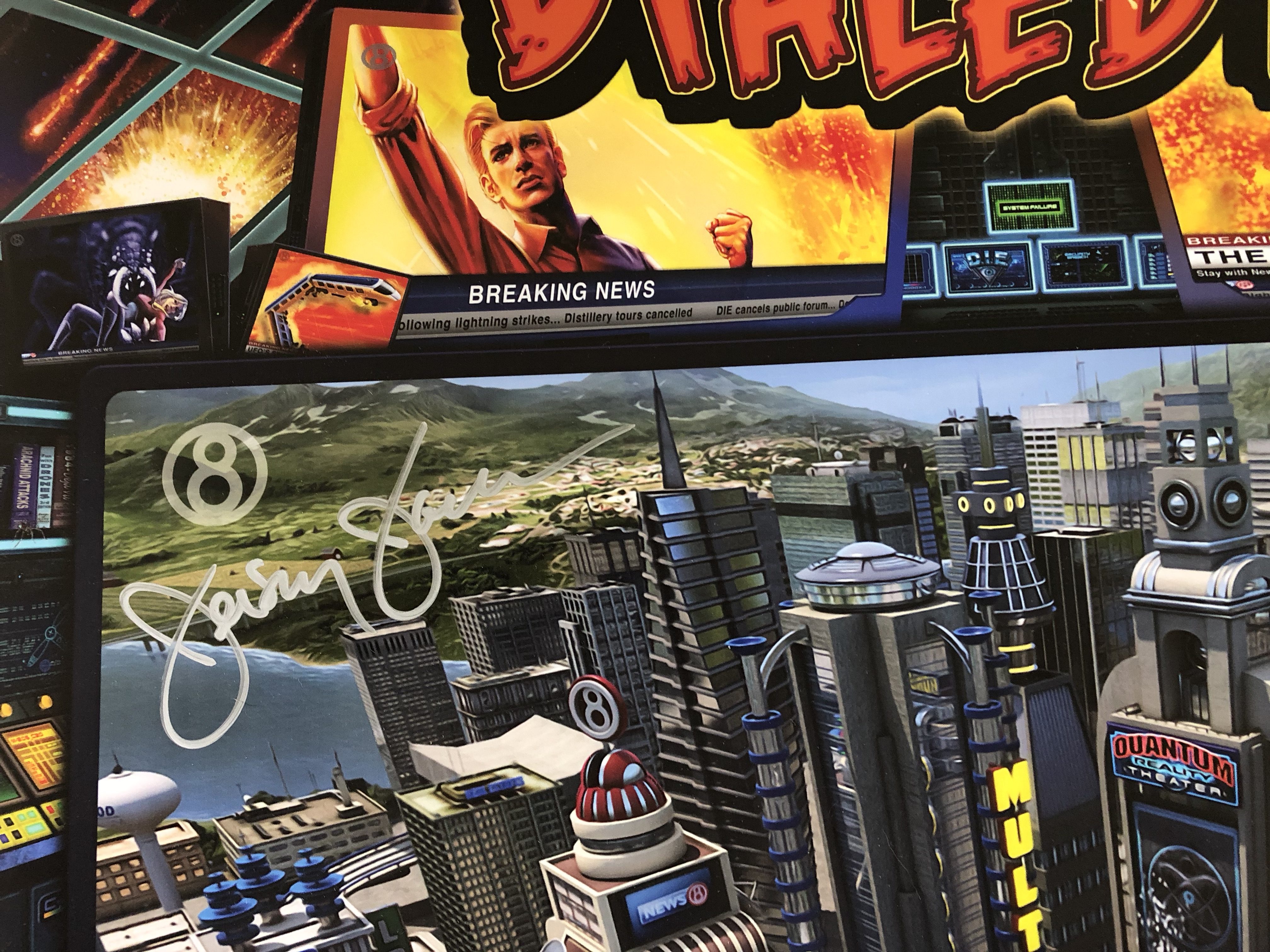 Iron Maiden Translite – autographed by designer Keith Elwin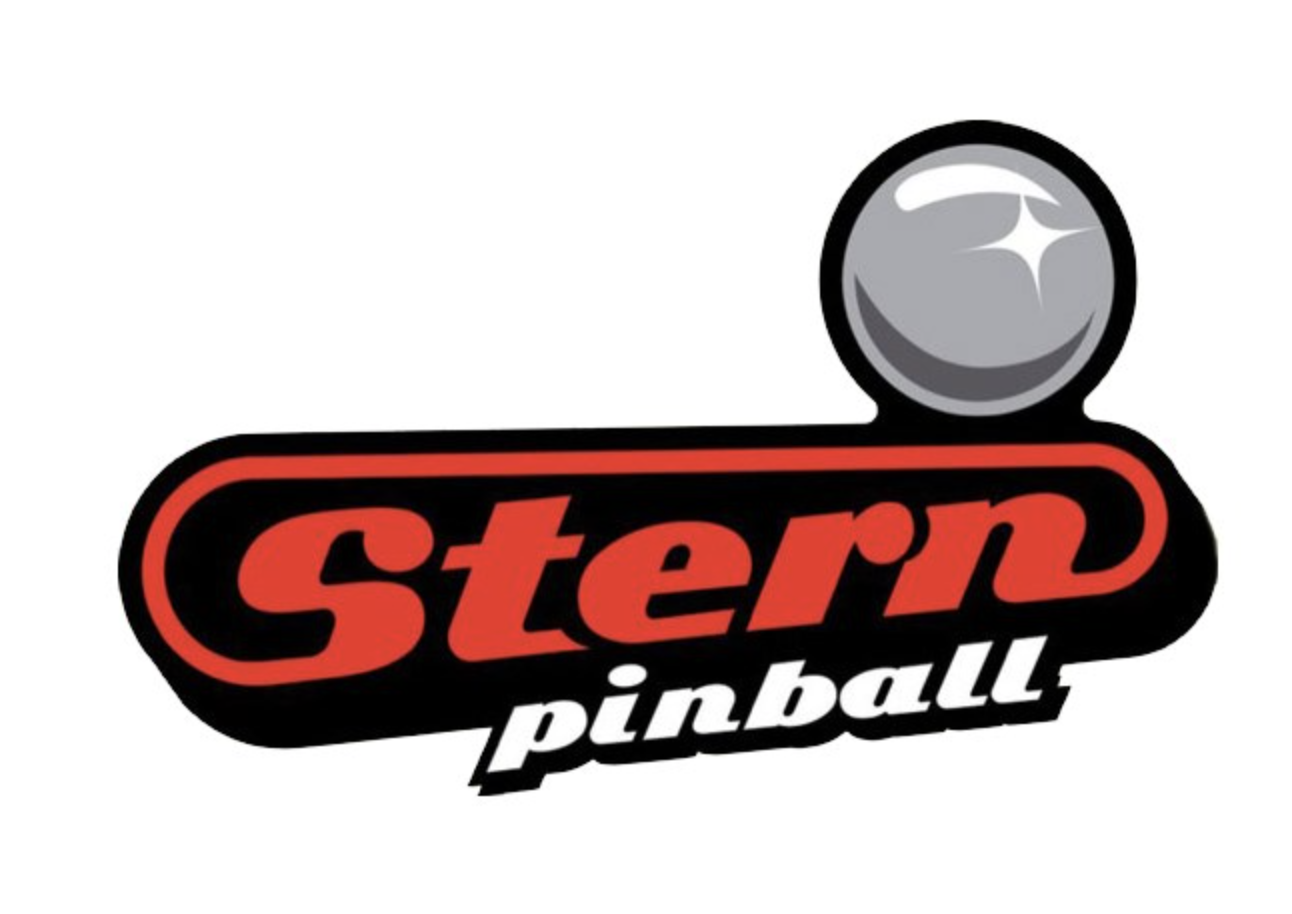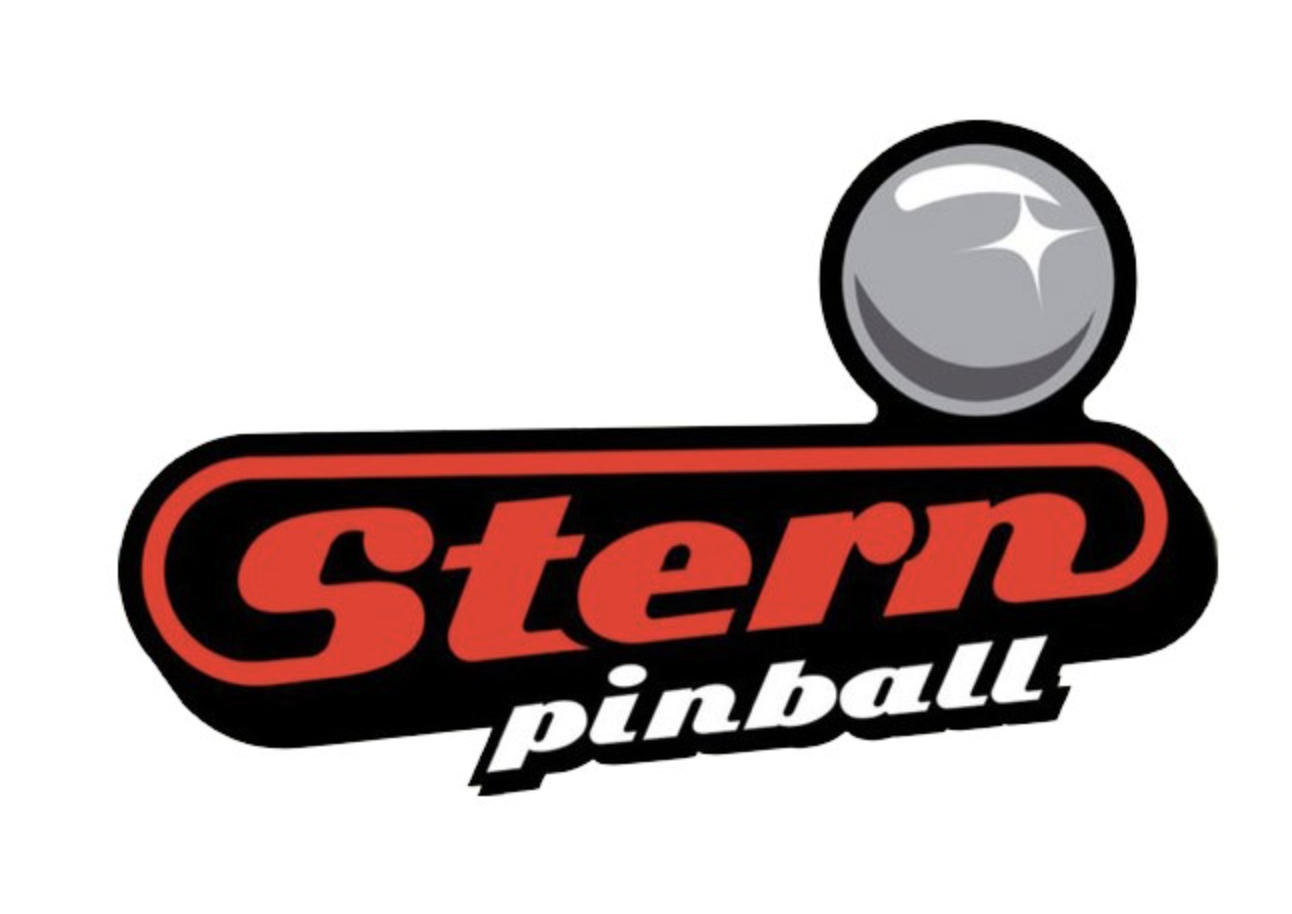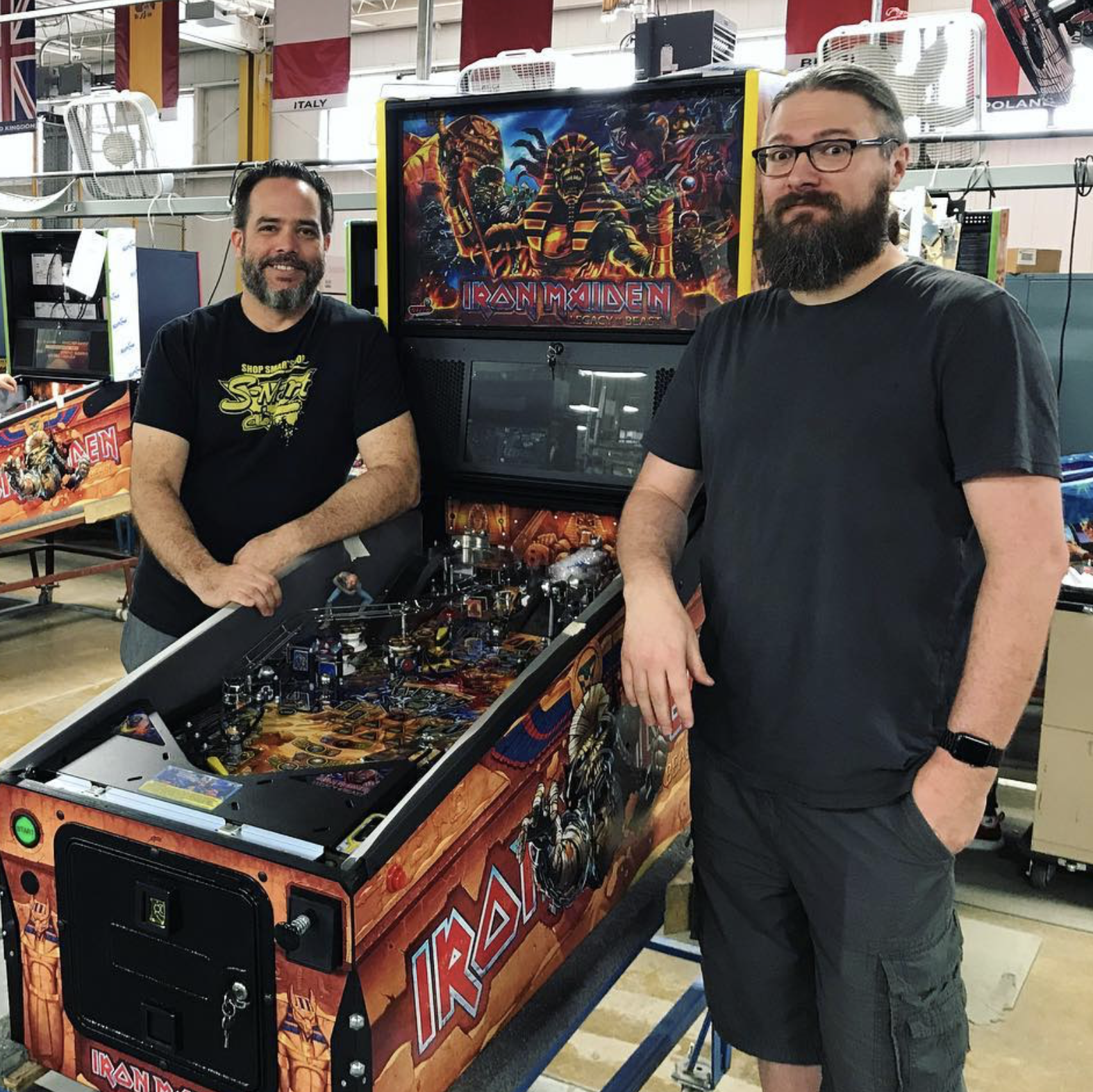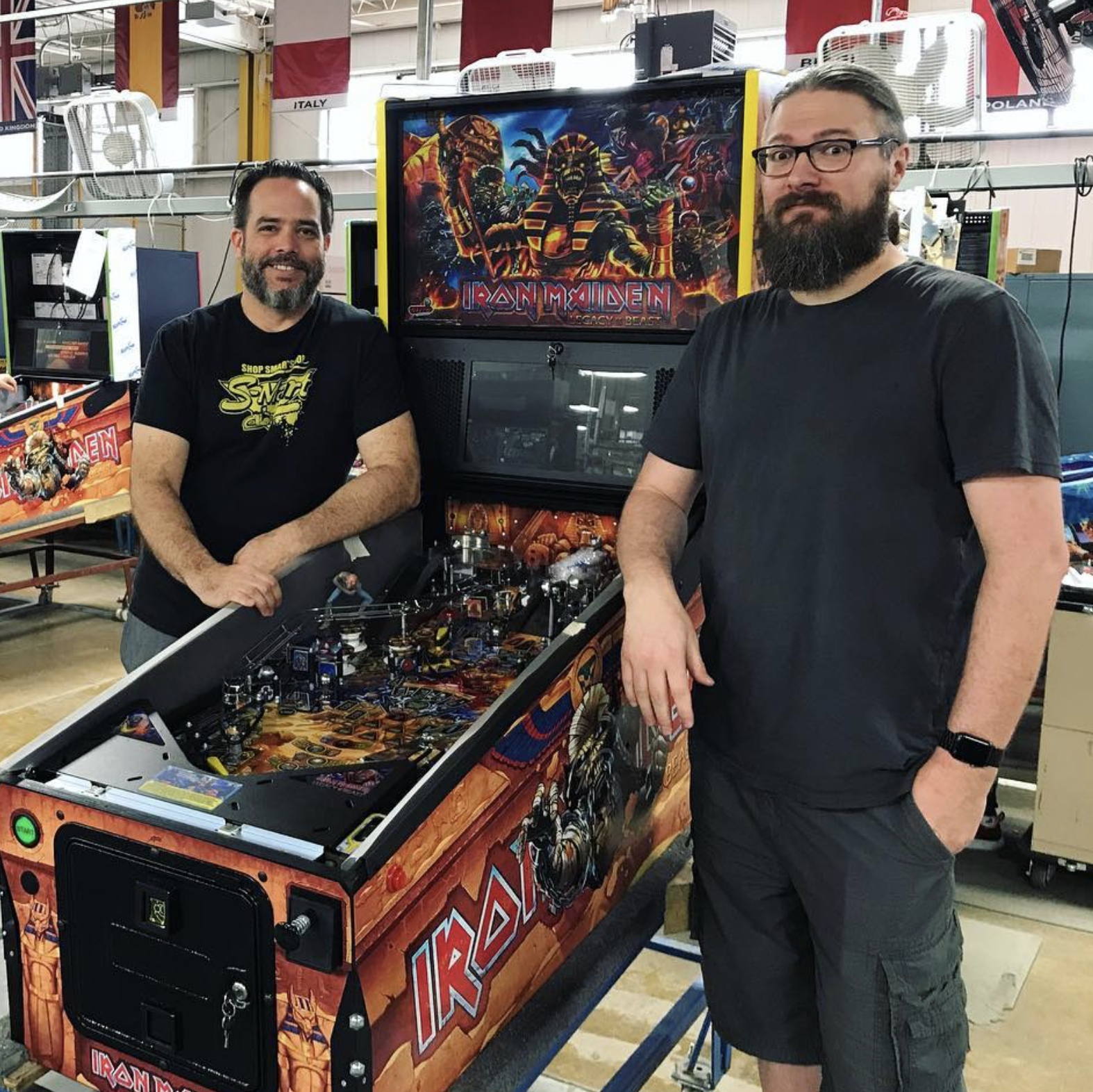 American Pinball t-shirt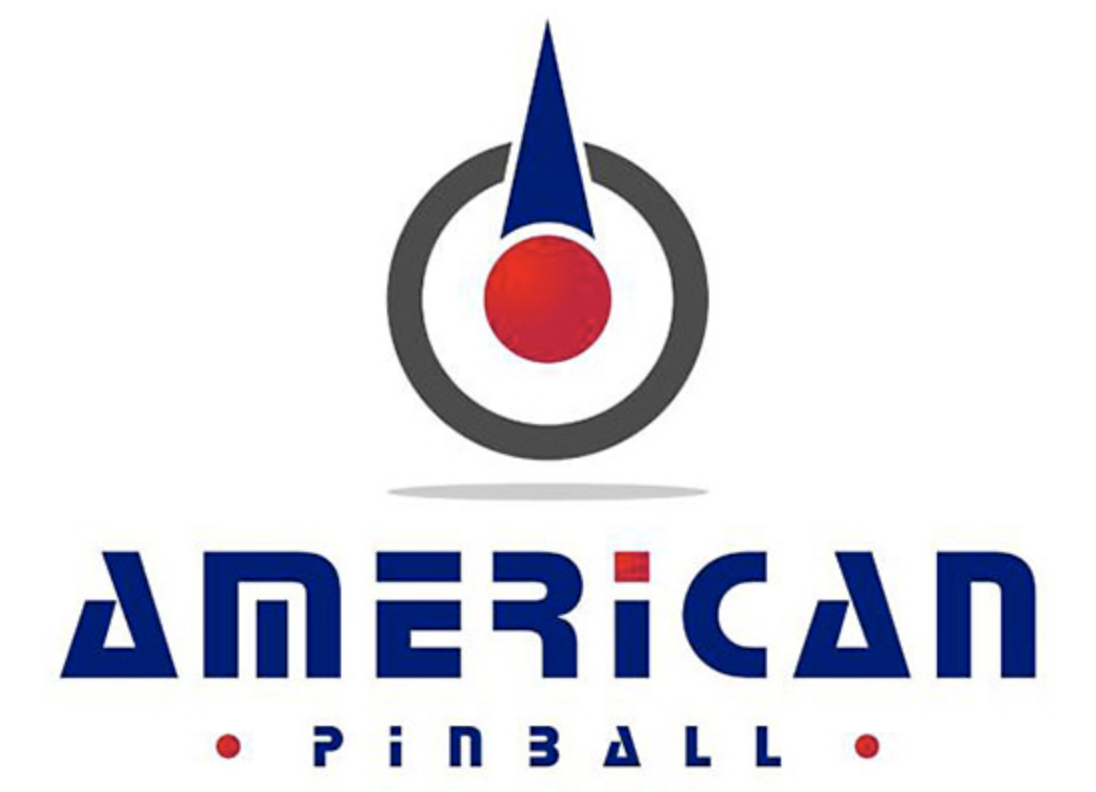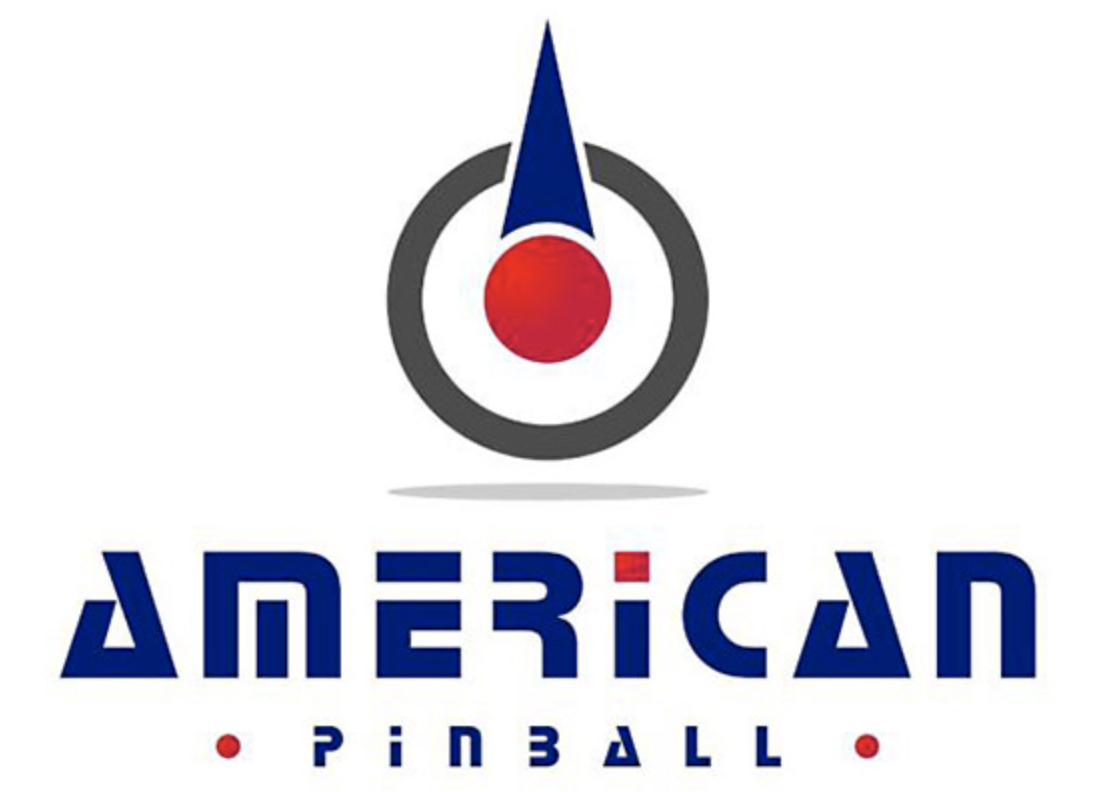 ---
(giveaways subject to change, will change each month)
---
The Drawings
Drawings will be held and announced monthly, along with a new set of prizes for the following month.
---
The Legal Stuff
Click here for the official rules.
---
Get alerts for new posts from This Week in Pinball – follow us on Facebook, Twitter, or sign up by email: