— This Week's Top 5 Stories —
1. American Pinball Seminar
At the Northwest Pinball and Arcade Show, Joe Balcer of American Pinball chatted about Houdini and gave several updates on the how things are going at American Pinball. Watch the full seminar here. Some of the highlights include:
They are currently building about 35 games per week
They're out of space at their current facility
They have secured a new building, three times the size of their current building, which they hope to have up and running by the end of the year if not earlier
They're now starting to send games overseas
For Houdini, they will probably come out with a topper or two, and a knocker kit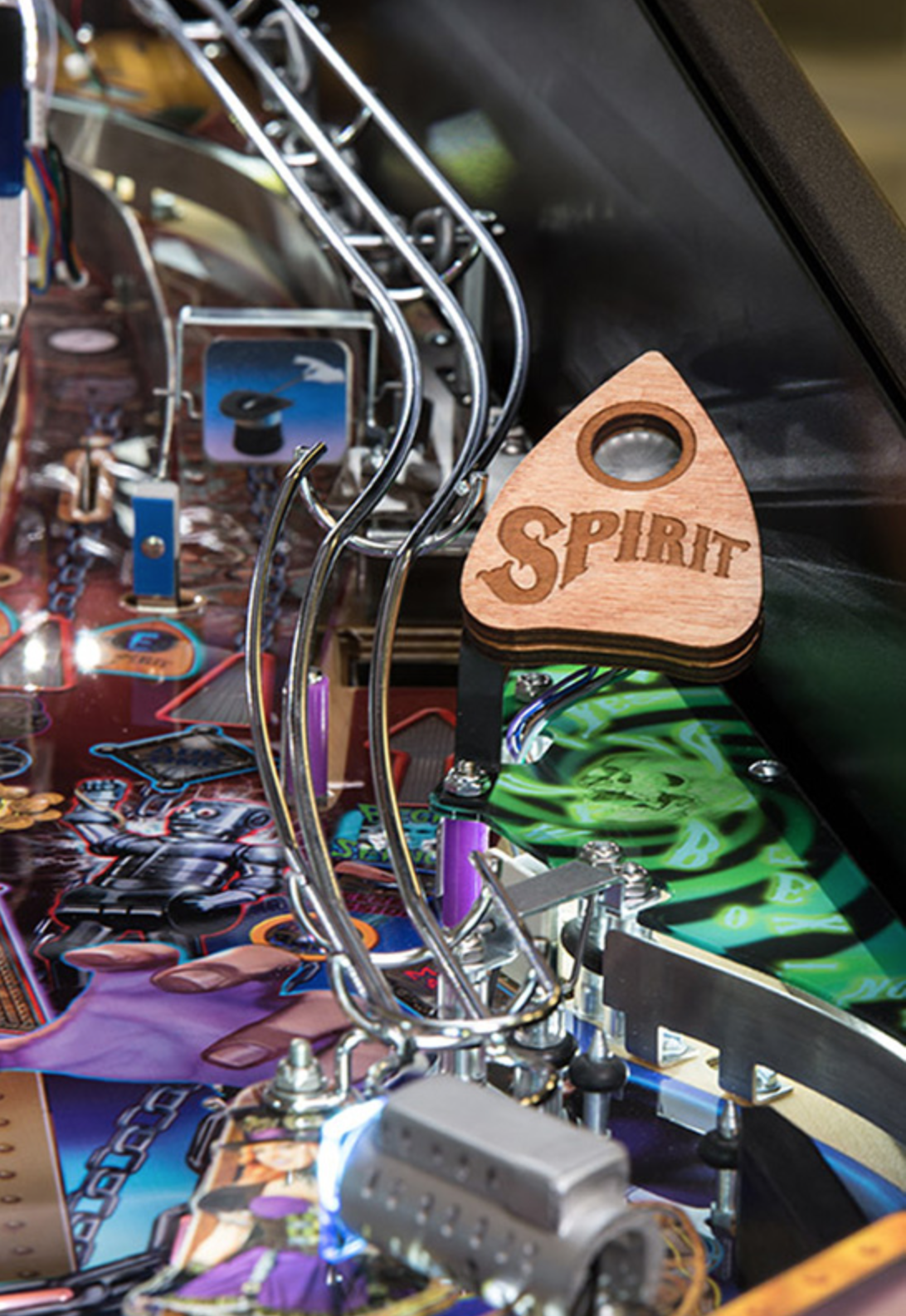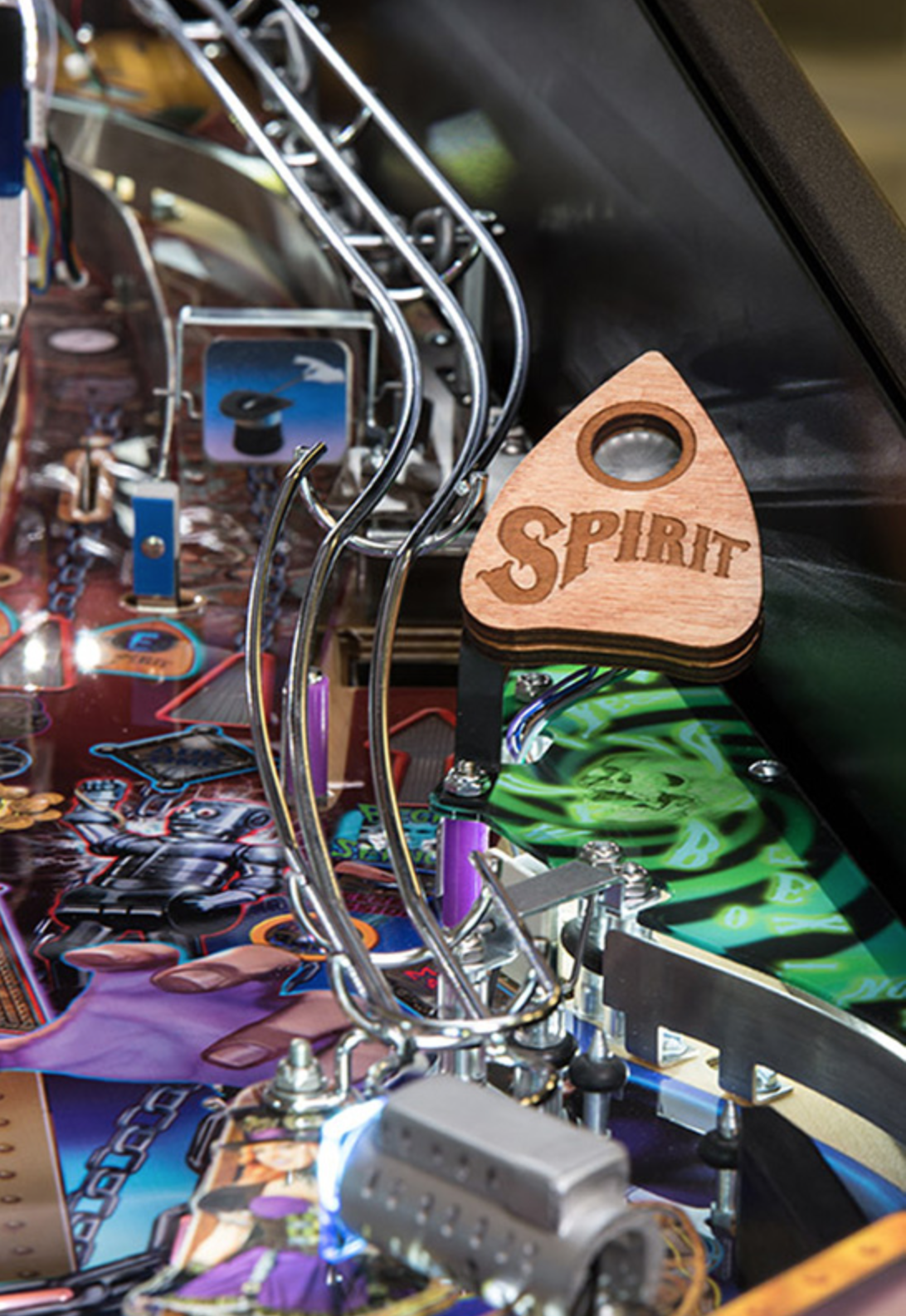 Game #2 discussion
In discussing game number two, Joe Balcer shared that it was a nice title and a nice layout, and that they are hoping to unveil it at Expo and start shipping a month or two after showing it.
Question from Pinball Magazine: The second game for American Pinball will be Oktoberfest. The theme has been suggested several times over the years and there has been some concern that the name may be limiting sales as it is aiming at October. As the game is most likely about beer and bratwurst, have you considered making the same game under a different name as well to expand sales?
Joe B: "Well to answer and not answer that question at the same time, we haven't come out to officially announce an Oktoberfest themed game. Its all over the internet that it is…but, being Oktoberfest, if it is, there are so many elements to that festival – it definitely isn't just a beer drinking bratwurst eating kind of game. One thing we do want to keep in our pocket is that – our games will be more family friendly games. We don't want to come out with games that only dad can play with his buds in the basement. That's not the way we want to go. There area lot of elements – not just to Oktoberfest, but any game that might have beer and you know, drinking or whatever that is frowned upon type of thing going on in the world now, and that's fine. If we use humor and we bring in all the other aspects of any title, we'll definitely make it work in that way."

We look forward to what they have coming this fall!
---
2. Joe Schober (ferret) Joins American Pinball
American Pinball also announced last week that Joe Schober (ferret on Pinside) would be joining their team! Joe was previously working on software and other aspects of Alien Pinball. Josh Kugler (rosh on Pinside) shared the following:
"I am thrilled to announce that Joe Schober is joining the American Pinball team. As many of you know Joe is incredibly passionate about pinball and has great insight into game rules and game play. While few have had the chance to really experience his work on Alien, those who have, have done nothing but rave about Joe's work on it.
I am really looking forward to collaborating with him on our next games."
Congrats to American Pinball on their success!
---
3. Scott Danesi Working on Second Game
After the success of Total Nuclear Annihilation, Spooky recently confirmed that Scott Danesi is working on a second game.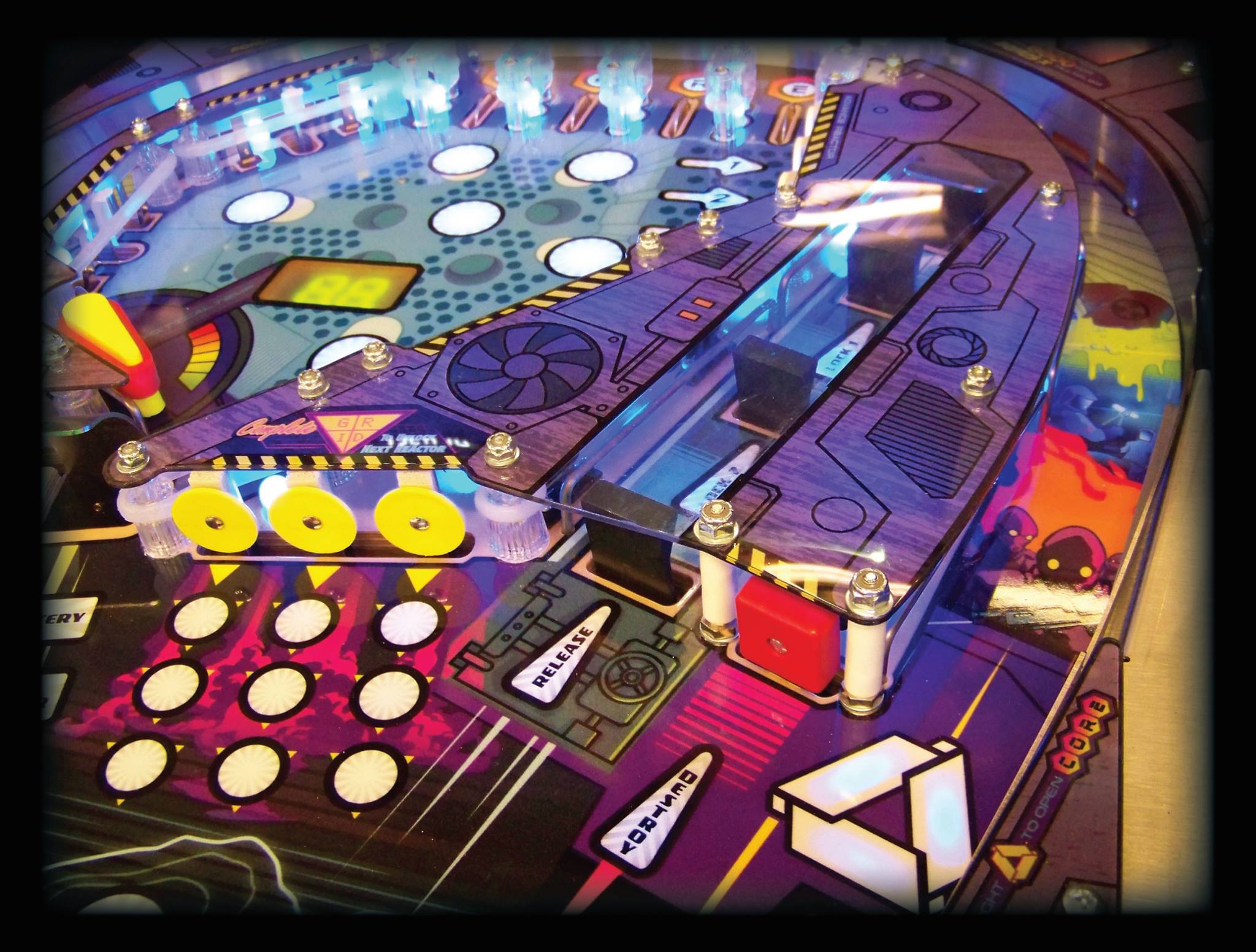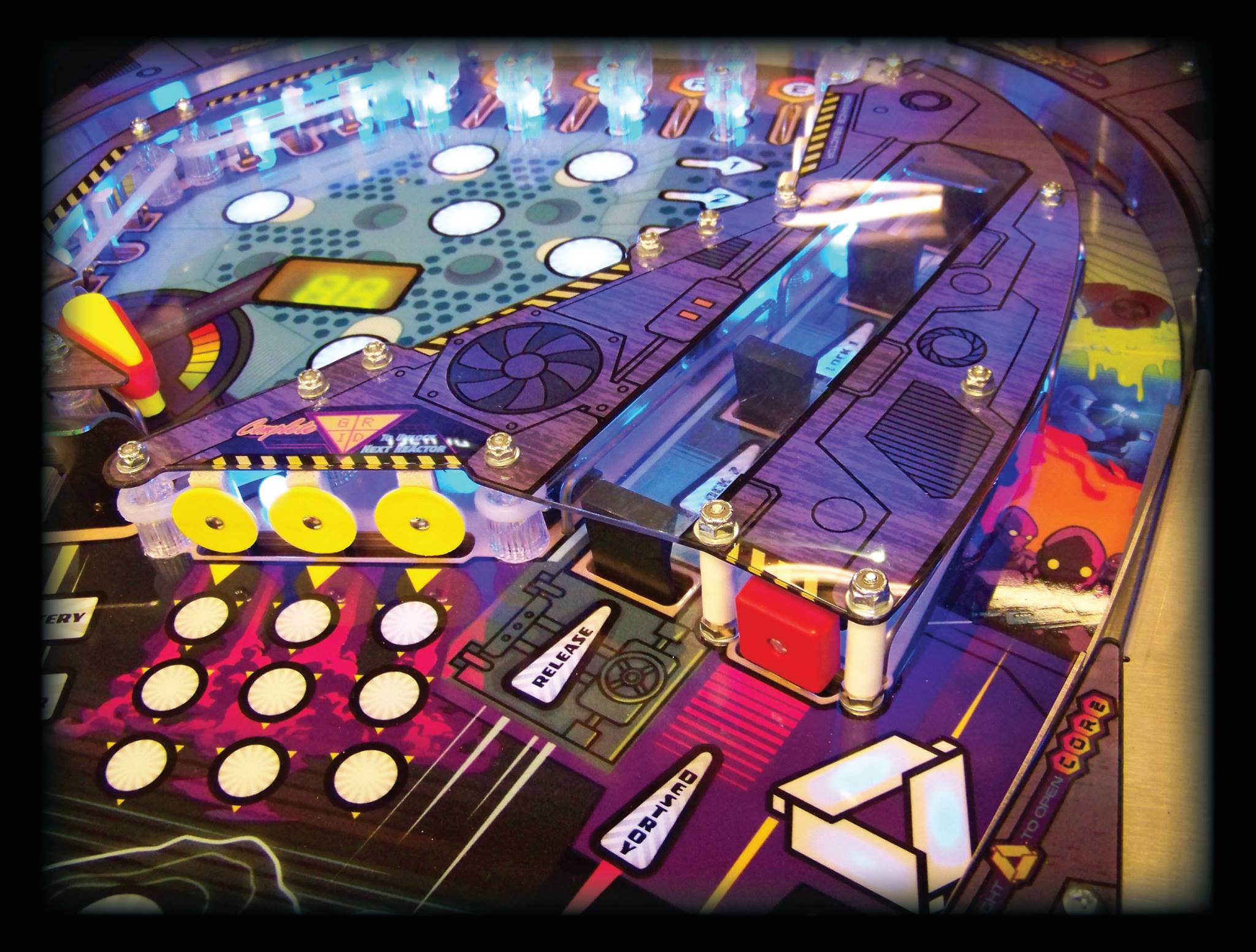 Details about the game are not known at this time, but it will be fun to see what Spooky and Scott will come up with – stay tuned!
---
4. Joe Kaminkow Interview
Neil McRae of Domino Pinball interviewed Joe Kaminkow from Kapow Pinball last week. Joe and Kapow had previously worked with Stern to create Batman '66.
In speaking of what is coming up for Kapow, Joe mentioned the following when discussing working with Stern:
"We're doing another project which will come out November/January-ish this year, another pinball. It'll be the second Kapow project with them [Stern]. And there is another project they're working on now also, that I acquired the license for them. We kind of partnered up on that, to a much lesser extent."
Check out the full interview here! You even get a peek at Joe Kaminkow's Bat Cave…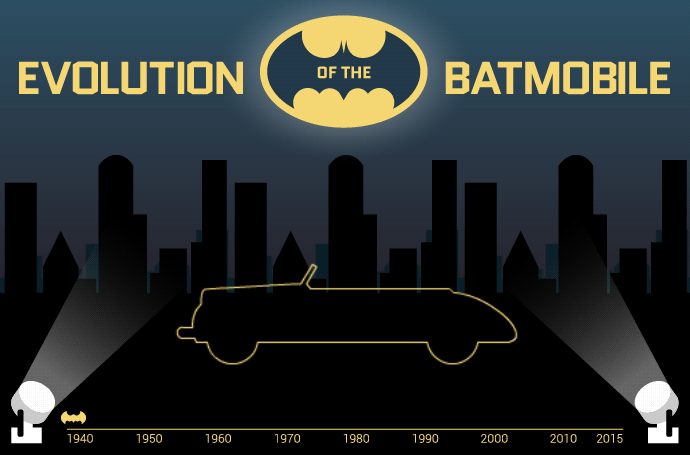 ---
5. David Thiel Exclusive to deeproot Pinball – Interview with Pinball Profile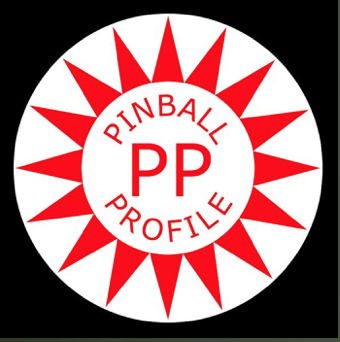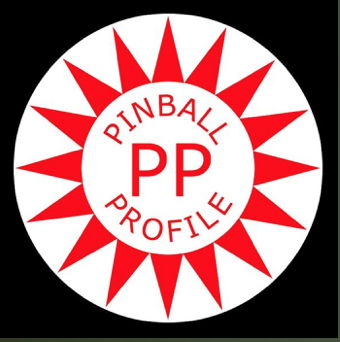 David Thiel has worked on the sound and music for many pinball machines in his career. Most recently, he's worked with Jersey Jack Pinball on Pirates of the Caribbean, Dialed In!, and The Hobbit, and worked with Heighway Pinball on Alien. Last week he had an interesting interview with Jeff Teolis of Pinball Profile (Facebook, Twitter, Podcast Garden). Click here to listen to the full interview! Here are a few snippets:
Pinball Profile: Now you're with deeproot, are you exclusive with deeproot?
David Thiel: Well, yeah. deeproot – it is still early days for this. Robert has the most aggressive goals that I've ever encountered…what Robert is trying to do is different than any other company I have seen, in a positive way. He has very aggressive goals pretty much at every point, in terms of design, and manufacturing, and his approach. The end product he wants to make is a very very aggressive goal. And he's got capitalization to put behind that. I was very impressed when I went down there to see where he was spending his money, who he had hired, the quality of the people he had, what he was having them do. So I said yeah, ok, this is something really exciting and I can be part of this.
PP: So you're now with deeproot, I know we're all excited for the 5 days of deeproot. And you've probably heard many people say wow, they're coming across pretty aggressive, as you've even said, pretty confident. And they have some great names behind there too. When you hear some of the press releases and – even the bravado if you would say that – do you get a sense of – "I'm fine, I know what's happening, don't you worry about it, I've been to San Antonio, I know what these guys are doing and we're good." Because, we've unfortunately seen the other side, and this isn't fair to Robert or anyone, but we've seen some of the companies not do so well.
DT: We heard a lot of crazy come out of Andrew's mouth [Andrew Heighway] and it turned out to be crazy. So I think we're all a bit weary of crazy. And I haven't said this to Robert, but I'll say it publicly. Had I only read his two This Week in Pinball interviews, I probably wouldn't have taken him serious as a client because he said some things I thought were a little crazy. But you talk to Robert – he's not crazy. And then he flew me down there and I saw what he's up to and his approach and what he's trying to do – and then my head was turned a little bit…Robert has really assembled some really talented, hungry guys. They may be old but they're hungry…
PP: You said you're working with Barry, you're working with Dennis, and Jon Norris. Are you working with all of them simultaneously?
DT: Yes, and I'm working on two projects that John [Popadiuk] started…and I think it is really the best circumstance for John and for deeproot. The situation, the context they put John in is where he needs to be and is probably the best way to exploit John…at deeproot, he's doing the things he's good at. Frankly, there is going to be enough product that I won't even be able to do it all. There will be other sound guys involved in this. They have very aggressive plans…they really want to do a lot and do it great.
---

— What Else is Happening in Pinball —
Kingpin Twitch Stream
Circus Maximus, the company that is planning to manufacture the rare Capcom Kingpin, brought a machine to Southern Fried Gameroom Expo last week. Pinball Undesirables streamed this rare machine for a few hours – check out the stream here!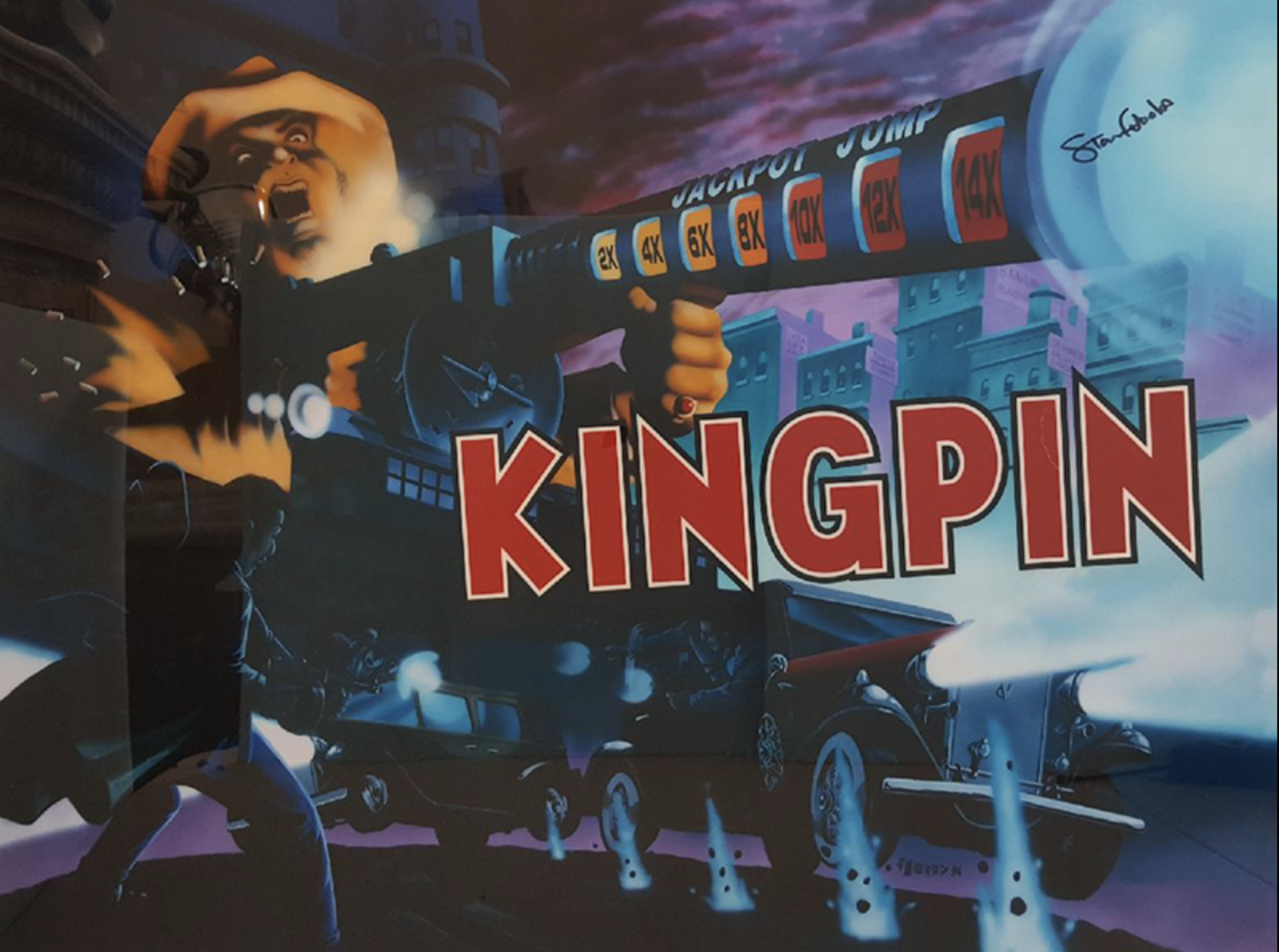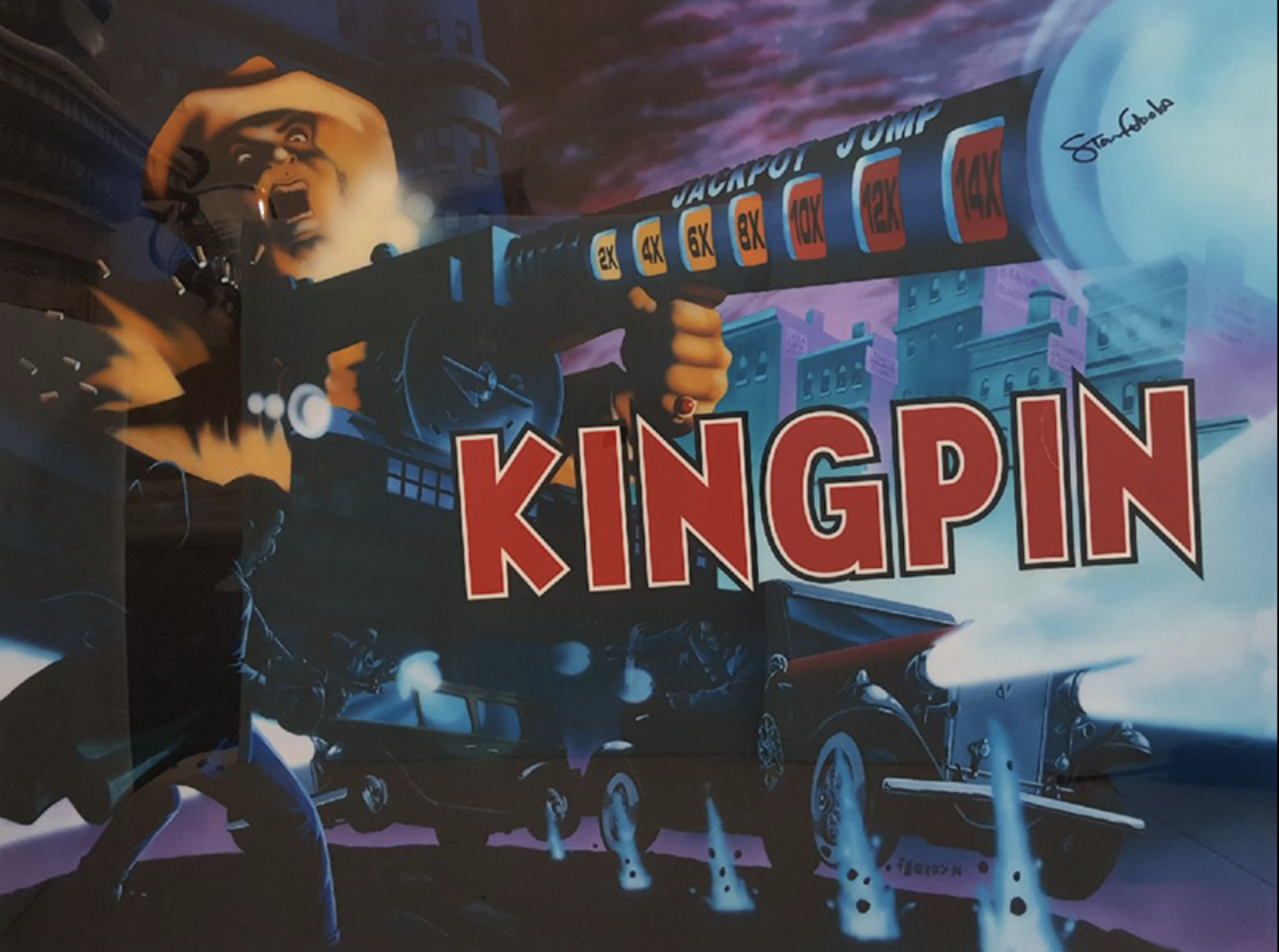 Want to learn more about Kingpin and Circus Maximus? Check out this article! We should have more news regarding the Kingpin remake coming soon, so stay tuned.
---
Alice Cooper's Nightmare Castle Soundtrack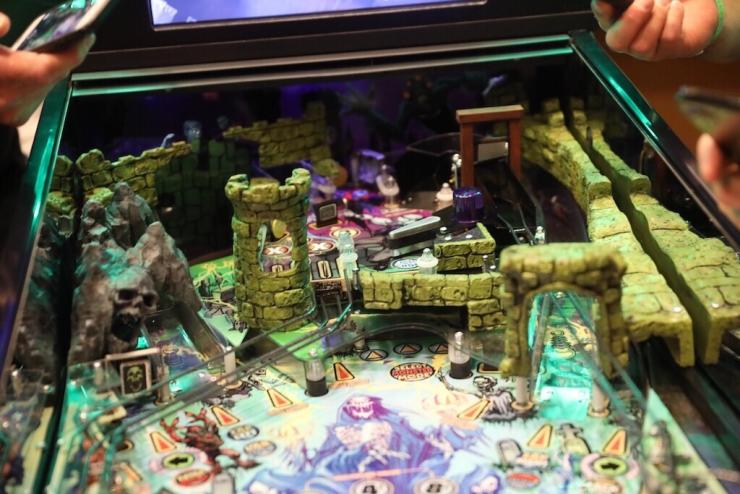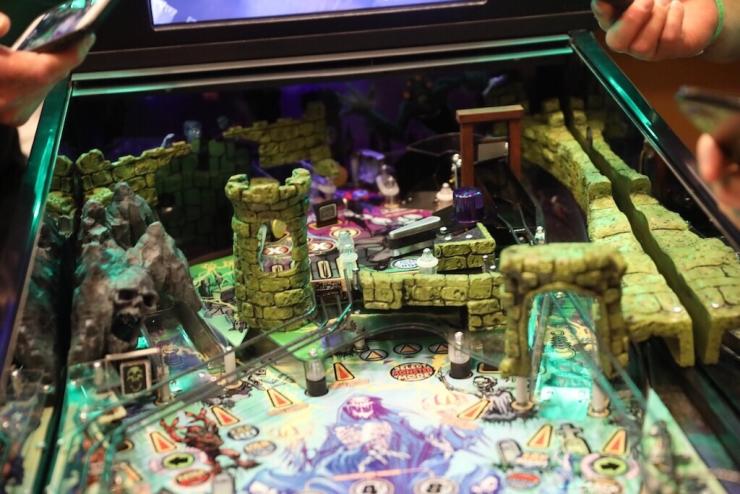 Matt Montgomery (Piggy D) made a very cool YouTube video that showcases the original music he created for the Alice Cooper's Nightmare Castle soundtrack. Check out the video here!
---
Under Alice Cooper's Nightmare Castle
If you wondered what is under the big castle on Alice Cooper's Nightmare Castle – well now you know! It is a big snake monster skeleton…thingy: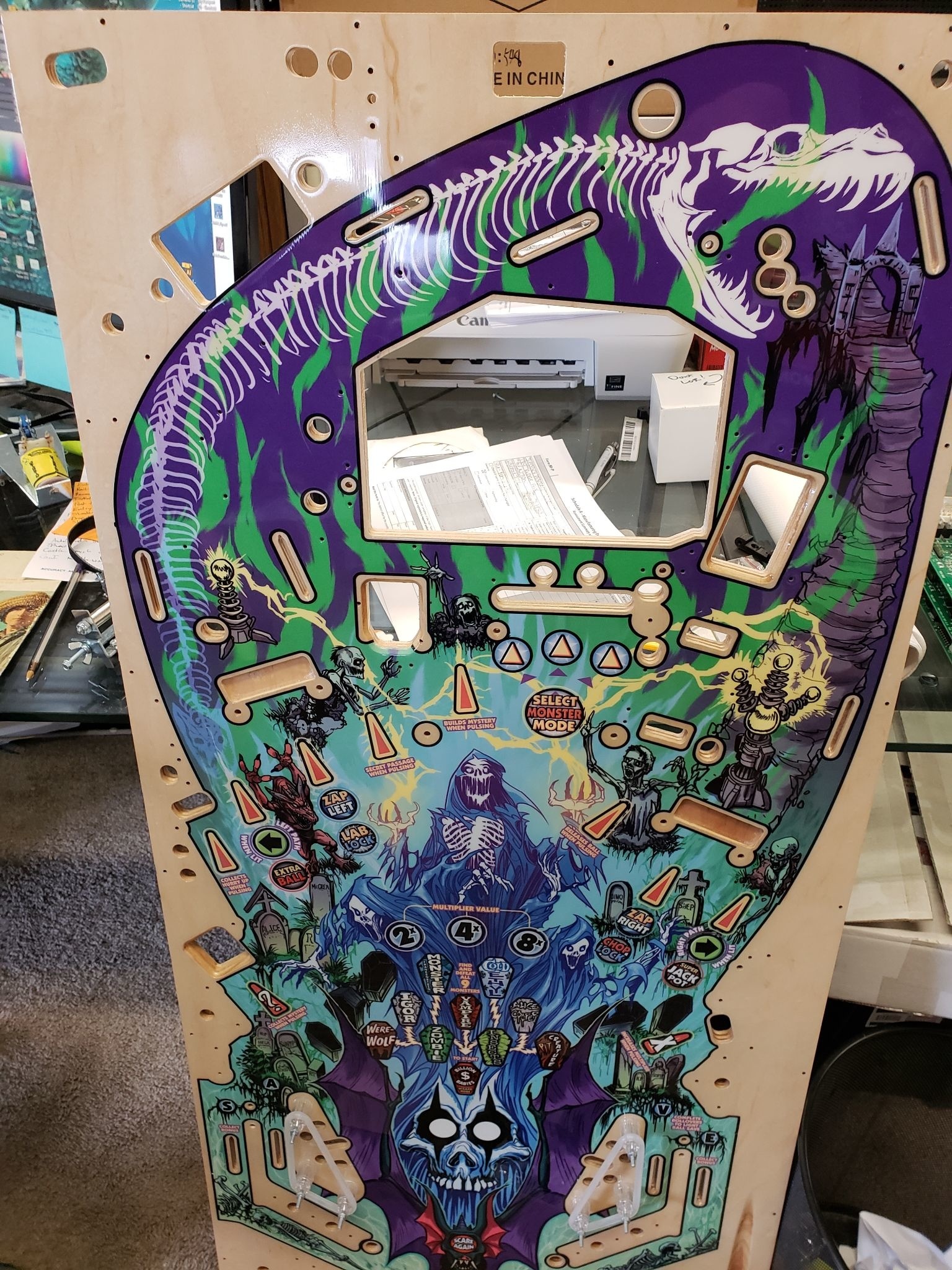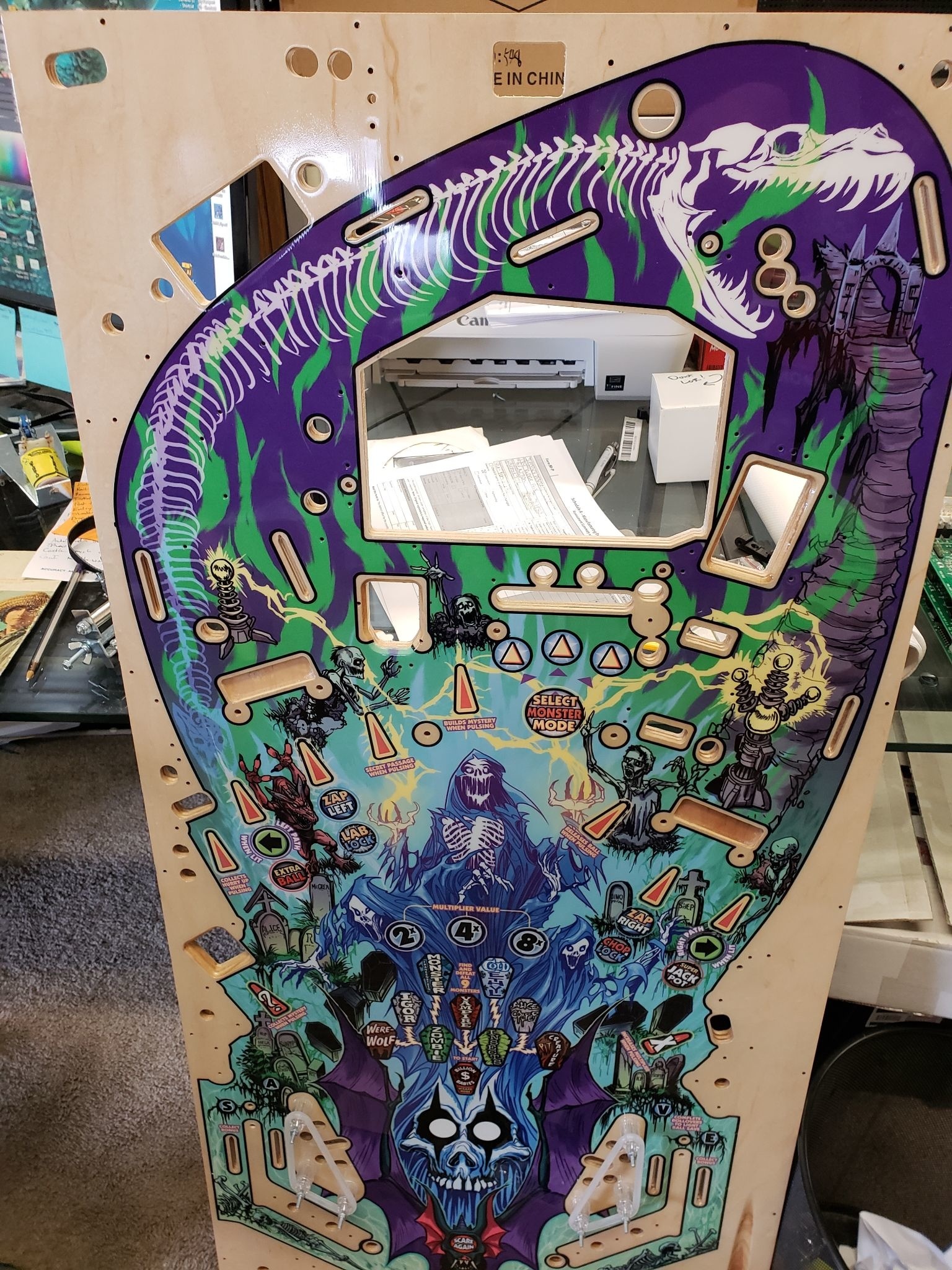 Love the artwork and can't wait to get more time on this machine!
---
Iron Maiden 1.00 Code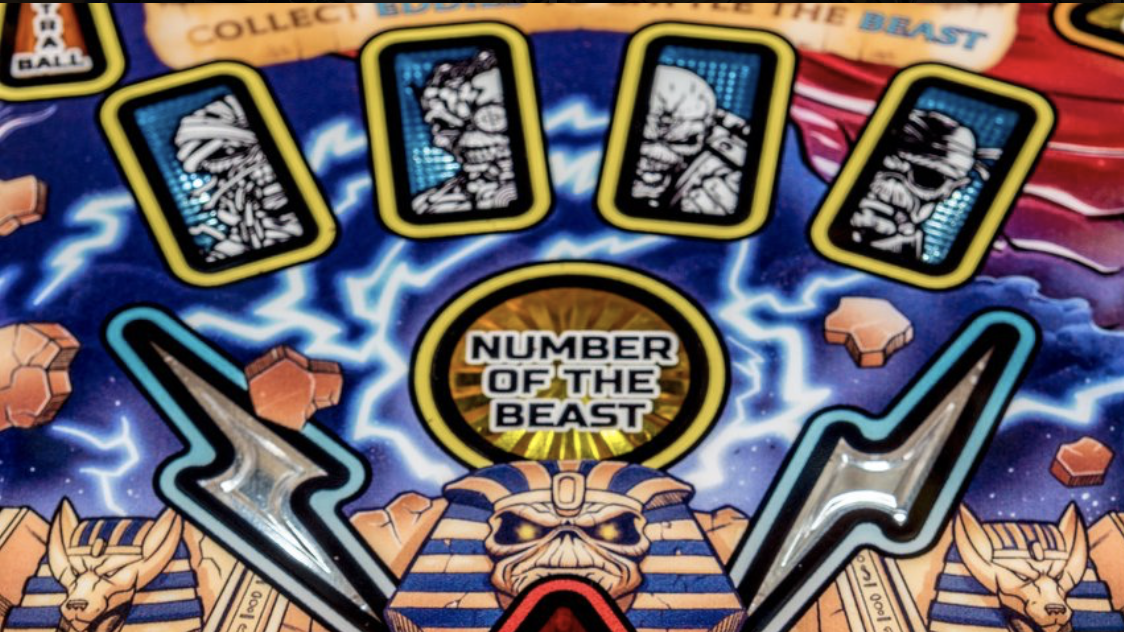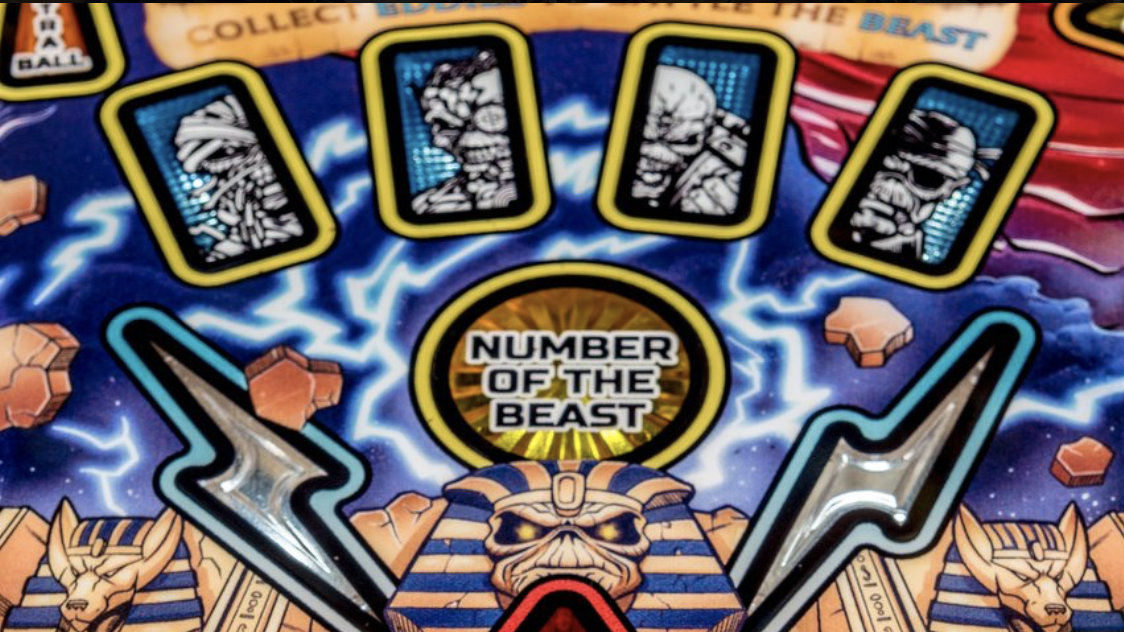 Stern released Iron Maiden code version 1.00 last week! This code contains the new ultra wizard mode "Run for the Hills", along with a Super Secret Skill Shot. For all the details on this code release, click here!
---
Star Trek Code Update
Stern Star Trek code was updated to version 1.62 – this update includes bug fixes and a system upgrade. For full details on the update, click here!
---
Thank you! From This Week in Pinball
A HUGE HUGE thank you to those of you that have donated to help support This Week in Pinball.
Because of your contribution, last week we finally upgraded our hosting package which allowed us to change from an "http" site to "https", which is more secure.
Next up: optimize the hosting and site so the pages load faster!
Monthly donations help tremendously and we truly appreciate all of you that have chipped in a couple dollars a month. If you'd like to contribute, you can do so on the button below.
Even just $5 a month would be a huge help to This Week in Pinball!
[wp_paypal button="donate" name="My product"]
You get two perks out of contributing:
You have an inner satisfaction knowing you help keep the lights on here at TWIP. (Ok, that is totally lame, what is the second thing)
We're doing LOADS of giveaways each month now. With a monthly donation, your email will be captured and you'll automatically be entered each month you make a donation. Even a small contribution will truly help support this website. For full list of prizes, details and restrictions of the June Giveaway Extravaganza, please click here. We already have several more prizes lined up for the July Giveaway Extravaganza too!
Thank you so much to those that have contributed, it is VERY much appreciated!
---
Monty Python and the Holy Grail?
Ben Heck made an interest post on Pinside this week, stating:
"Holy Grail was going to be my Spooky game #2 at one point. Was even prototyping a Knight toy whose legs and arms came off. But it didn't come to fruition."
Would Monty Python make a good pinball theme?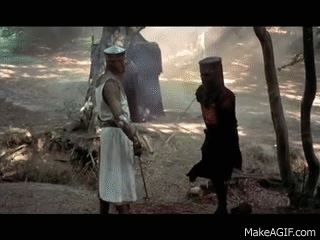 ---
Amazon Alexa Tells You Your Pinball Rank
Amazon's Alexa, the amazingly helpful virtual assistant that listens to every single thing you say and do, can now tell you your pinball rank! Someone on Tilt Forums started a thread, saying "For anyone with an Amazon Alexa device I just posted a Pinball Rankings skill which is a voice interface for IFPA Rankings. Please check it out and spread the word. I am already working on new features (upcoming nearby events, more details, etc) which should be available soon."
Check out a video of it in action here!
---
Rest in Peace Sandra Søbyskogen (SMS)
In very sad news this week, Morten Søbyskogen's wife, Sandra Søbyskogen, passed away after a four year battle with brain cancer. She was 31 years old. Morten and Sandra were both pinball enthusiasts. You can read more and communicate with Morten on this Pinside thread. Our thoughts are with you Morten.
---

Letting this run one more week – what is your favorite Limited Edition machine?
---

— Cool and Crazy Stuff —
Lou Ferrigno Gets a Hulk Pinball Machine
Lou Ferrigno, the actor who played The Incredible Hulk, received a The Incredible Hulk pinball machine. A friendly pinhead helped set it up for him – check out the story here!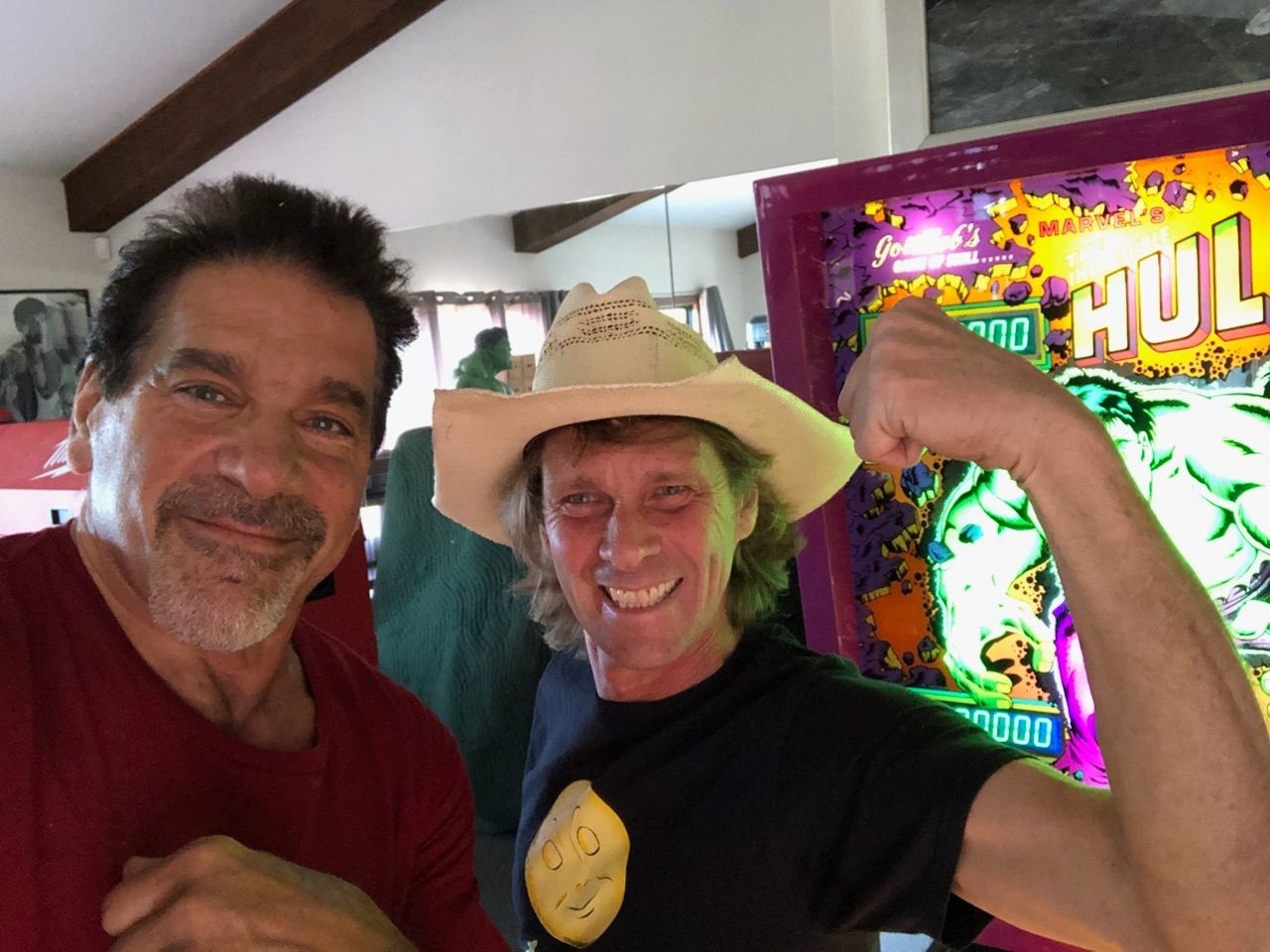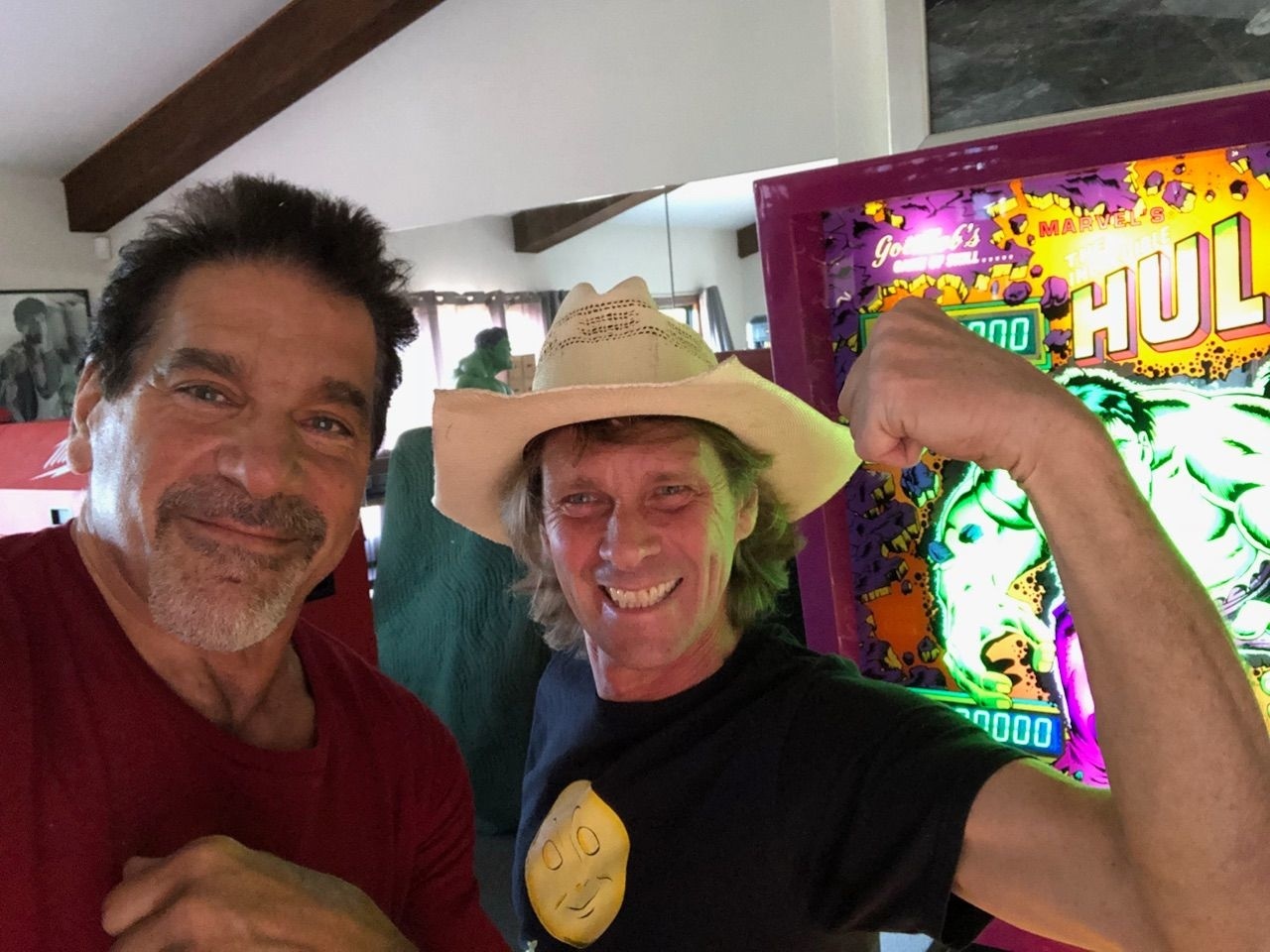 ---
Steven Tyler Signing Aerosmith LE
Stern Pinball shared some photos of Aerosmith lead singer Steven Tyler signing an Aerosmith LE machine! The machine will be raffled off for charity.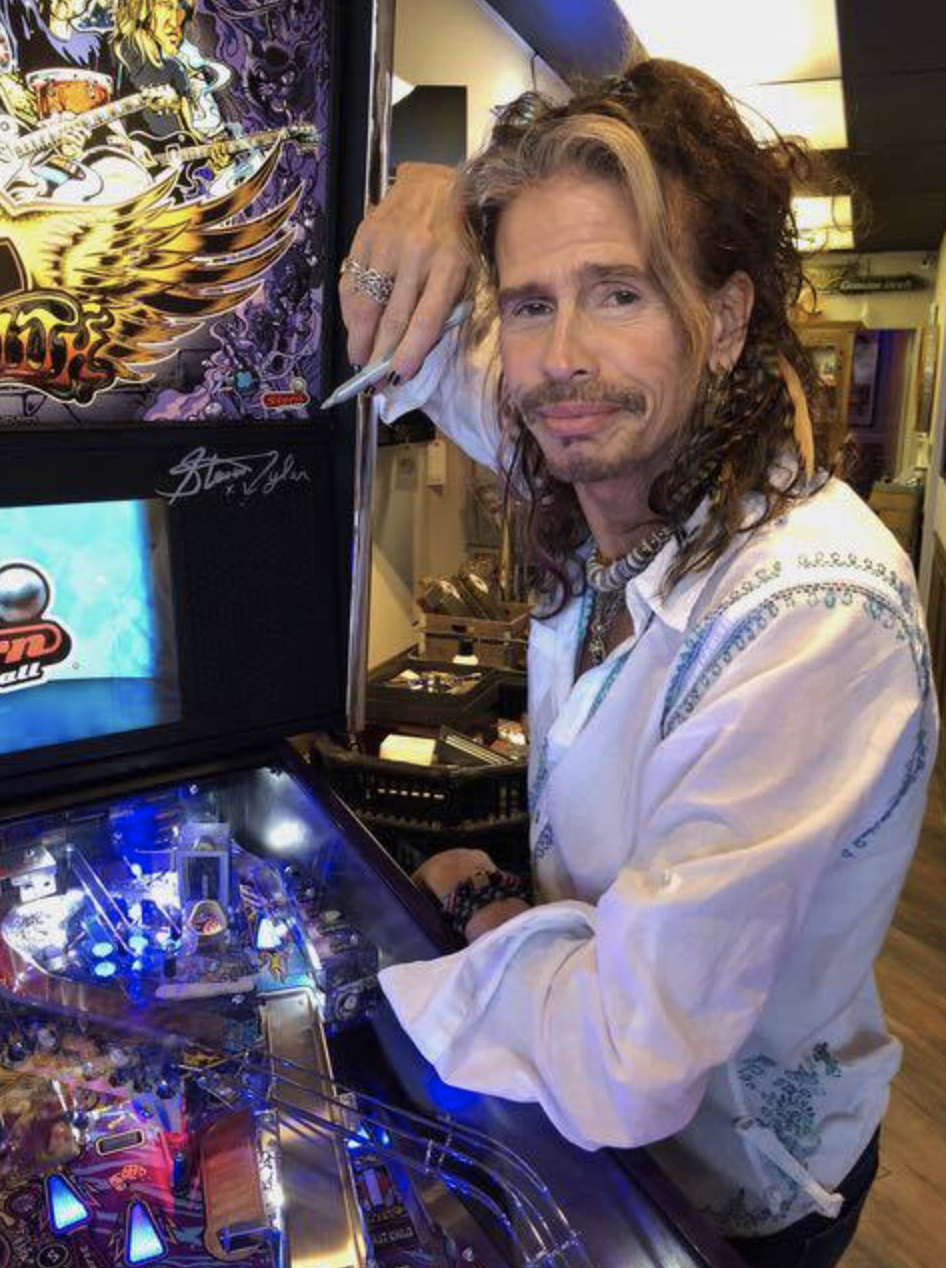 ---
Kevin Smith (Silent Bob) Comes to Toronto
Tilt Arcade Bar located in Toronto, got a surprise guest this week – Kevin Smith!
All of us here at @TiltToronto are totally geeking out because @ThatKevinSmith decided to drop by and play some classic arcade games like Space Invaders, TRON, and Tapper! Kevin next time you're in #Toronto ya gotta bring Jay @JayMewes with ya a duke it out on Street Fighter II! pic.twitter.com/isceYki2x3

— TOpinhead (@TOpinhead) June 9, 2018
---

The Richmond Pinball Collective – Richmond, Virginia
Check out The Richmond Pinball Collective! They have been open for a little over a year now and are a membership based, non-profit pinball club with about 26 games: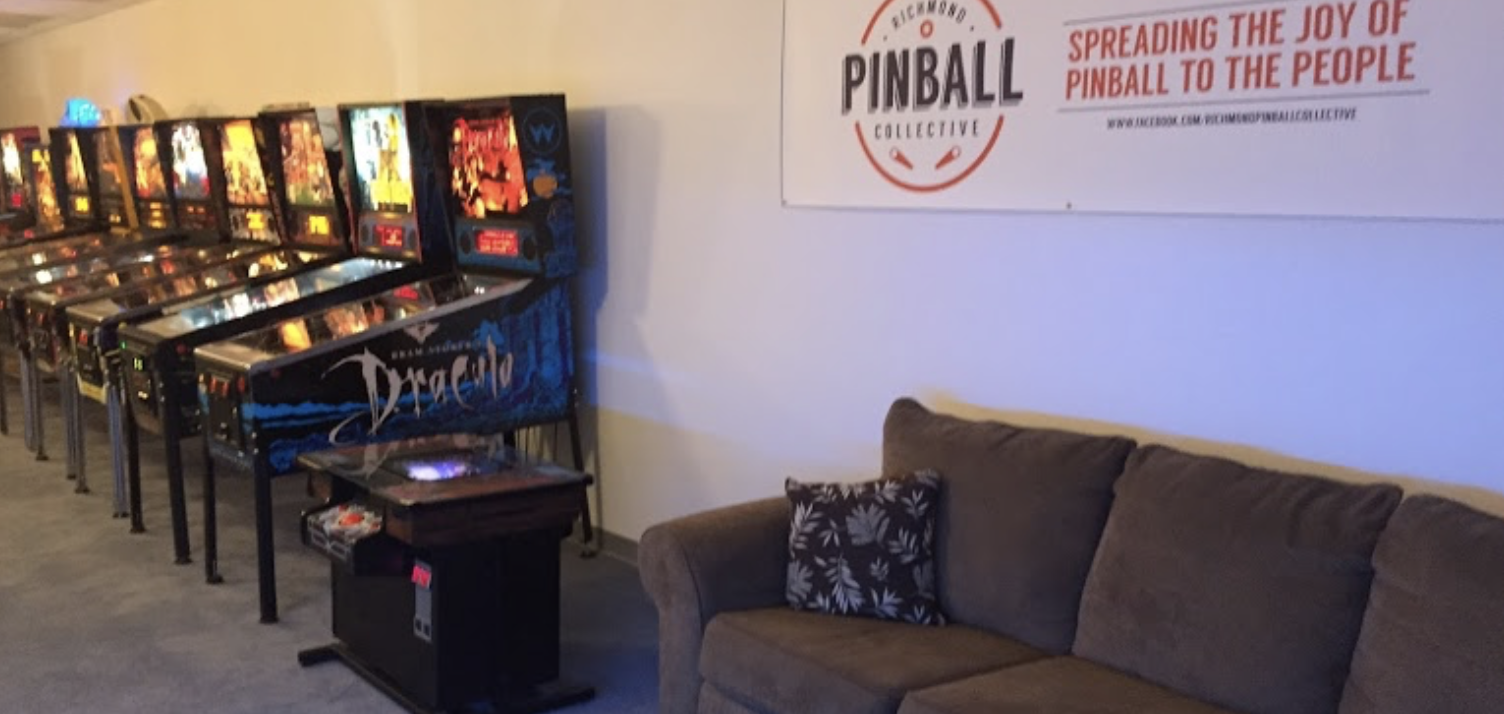 Check out their list of games here, and catch them on Facebook here and Instagram here!!
Stop by and play some pinball today!
Want your location to be featured? Simply send a few pics, the name of the location, a short description, and the current lineup to thisweekinpinball@gmail.com and we'll include your ad!
---


— To Those Who Make This Hobby Better —
Shoutout to the Little Kings Pinball Podcast, and congrats on their 50th episode!! Check them out on Facebook here. Thanks for all the time you spend to bring pinball content to this community, keep it up!!
---

— End of Post Bonus —
---

— What is Coming Up on TWIP —
Tuesday – Hopefully the This Week in Pinball podcast episode 1!
Wednesday – Name the Game and Giveaway Extravaganza!
Thursday – …
---
Get alerts for new posts from This Week in Pinball – follow/like us on Facebook, Twitter, or sign up by email:
Disclaimer

: Any articles, interviews, or mentions of pinball manufacturers or pinball products is NOT an endorsement.
Have a scoop or anonymous rumor? Email us at thisweekinpinball@gmail.com
---

Please support sponsors of the Giveaways!
Win FREE deeproot Pinball Machines (estimated MSRP ~$5,000 – up to $10,000)!!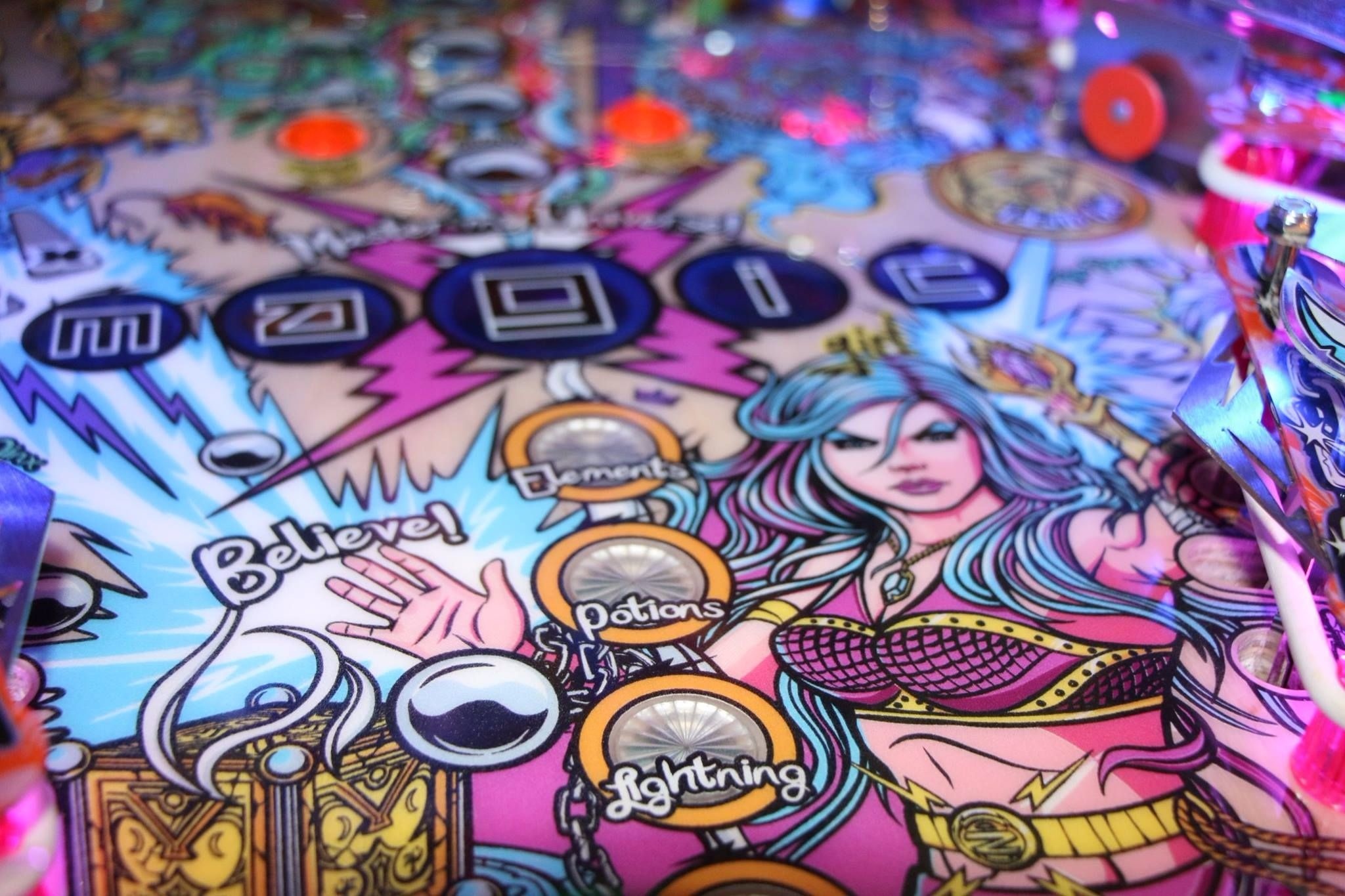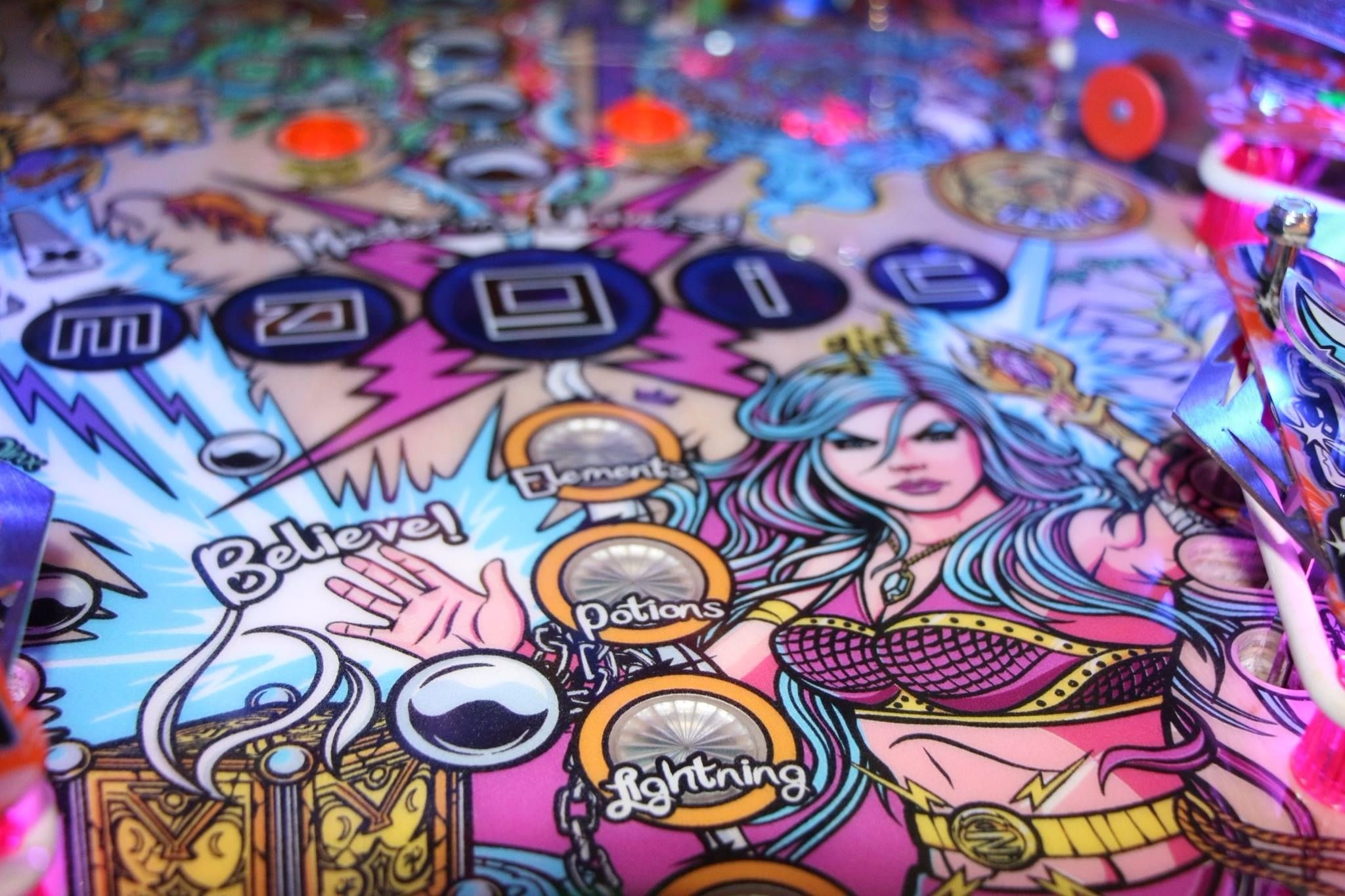 deeproot Pinball plans to give away a FREE pinball machine for each designer to some lucky winners!! Designers include Robert Mueller, Dennis Nordman, Jon Norris, Barry Oursler, and John Popadiuk. You get a FREE deeproot machine of your choice by that designer! The designer will also help set up the machine, discuss the design process and the game, and play your game at your place of residence!! You can invite up to four friends. These giveaways will take place after deeproot Pinball officially launches (expected to be at TPF next year)!! (Reasonable restrictions apply. Subject to change.)
---
June Giveaways
Pin Stadium Lights (~$300.00)

Mezel Mods Gift Card ($75.00)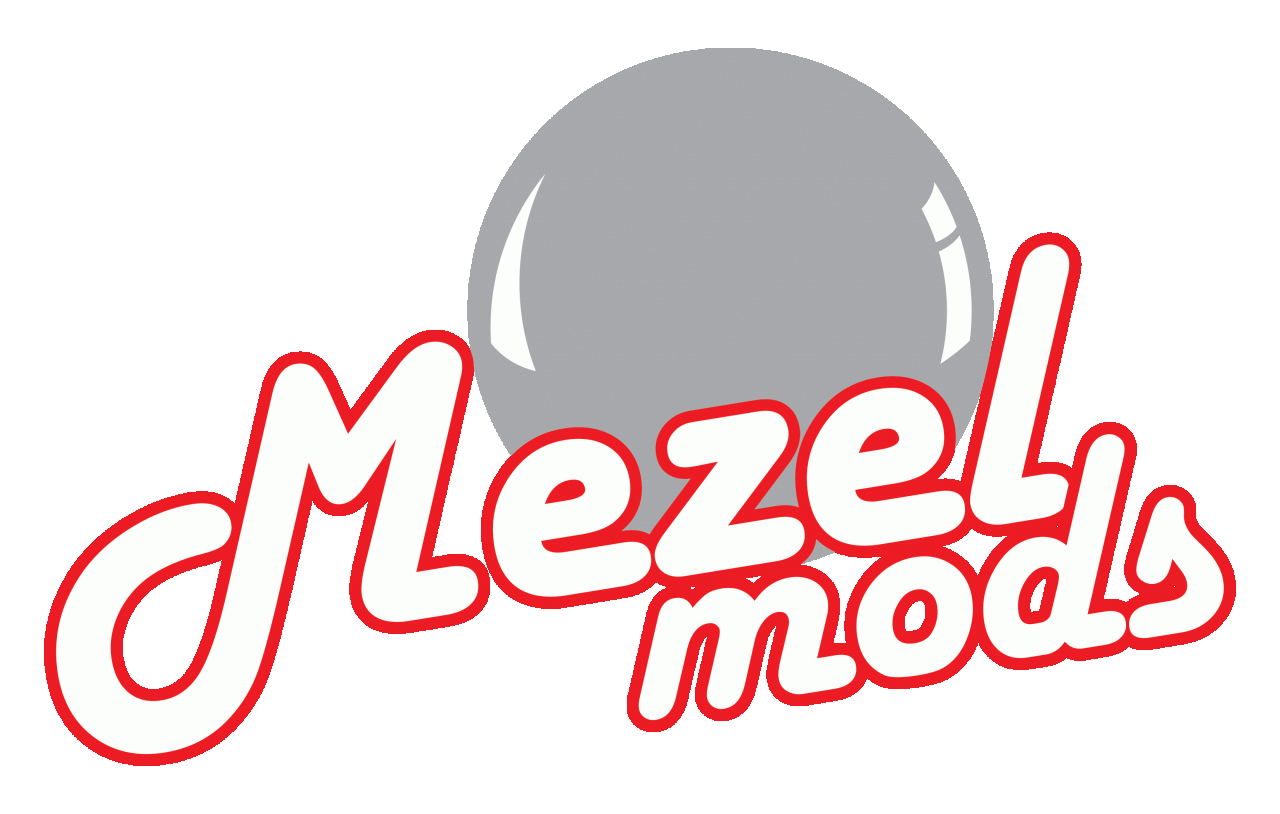 Titan Universal Silicone Ring Kit ($40.50)


Comet Pinball Two Double Spotlight Kits ($39.98)


$25 Gift Card to Double Danger Pinball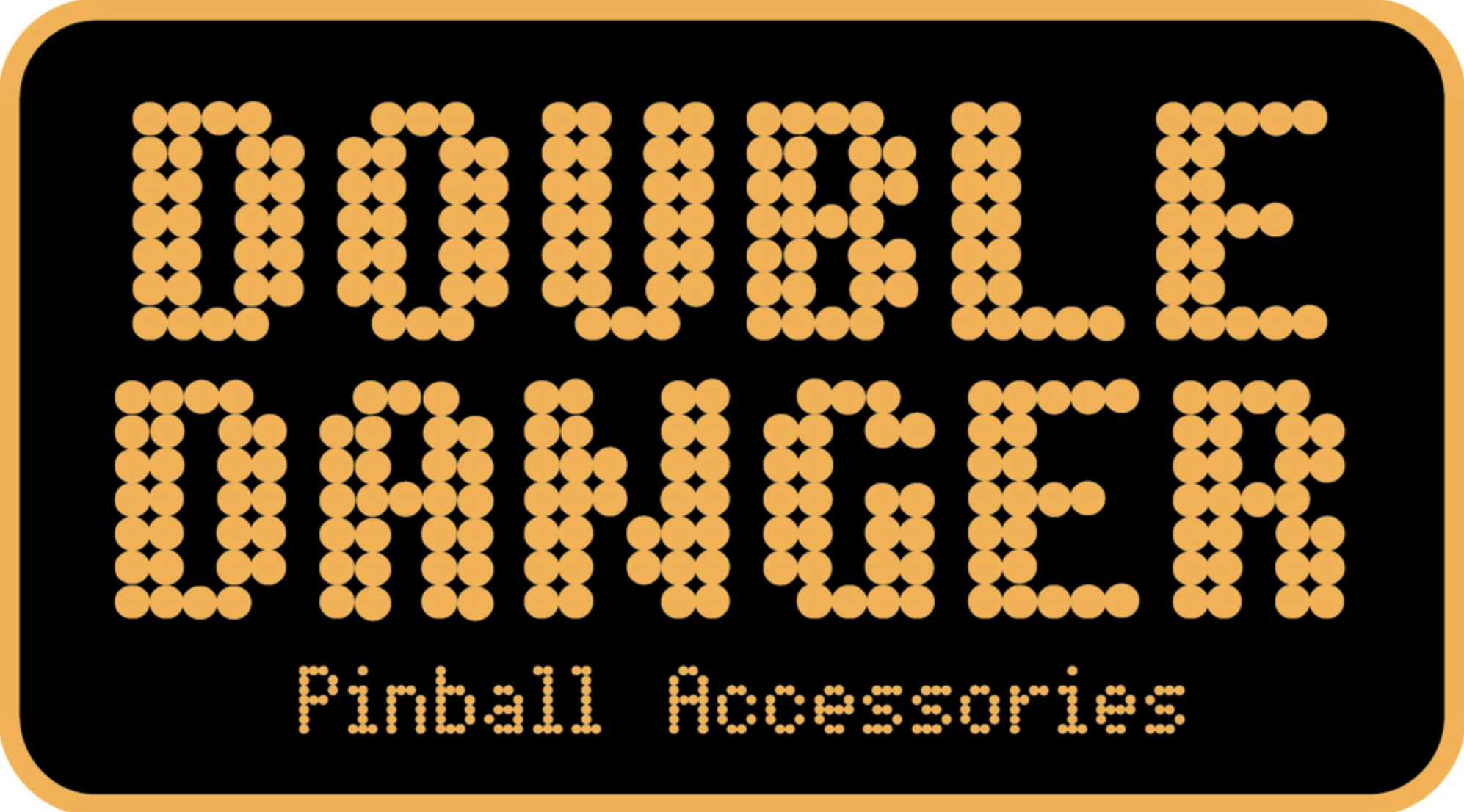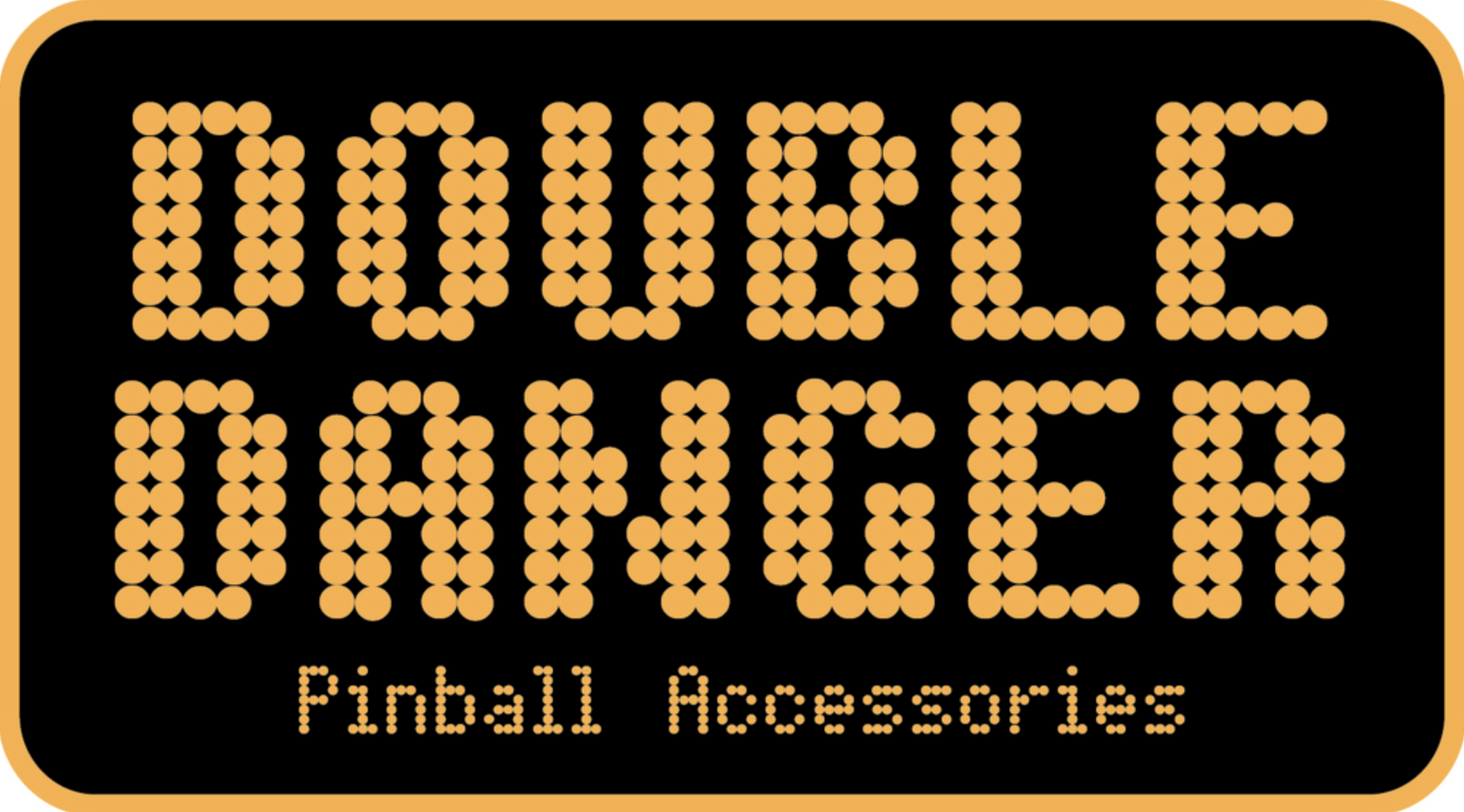 Dialed In! Translite – autographed by Jersey Jack Guarnieri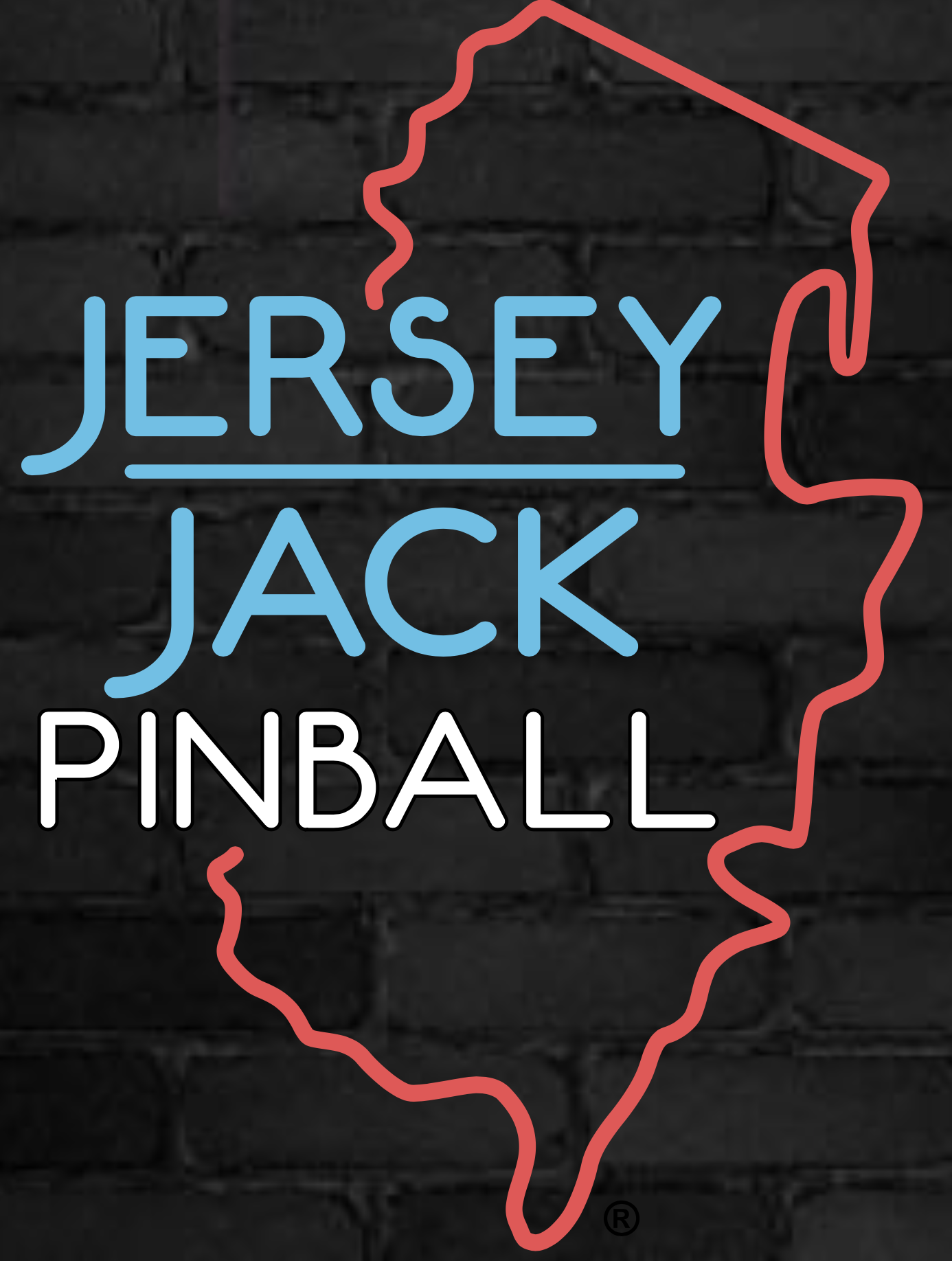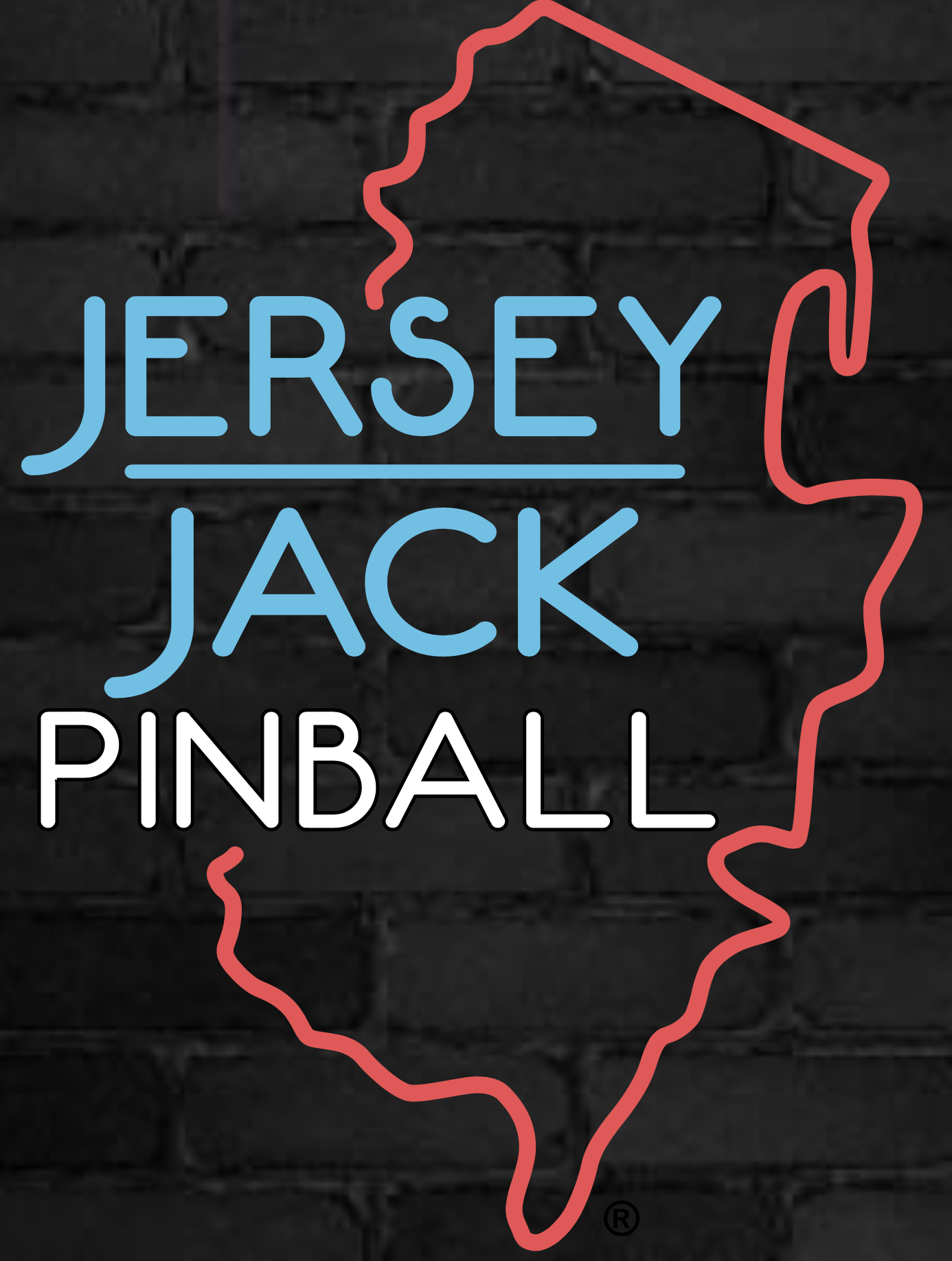 Iron Maiden Translite – autographed by designer Keith Elwin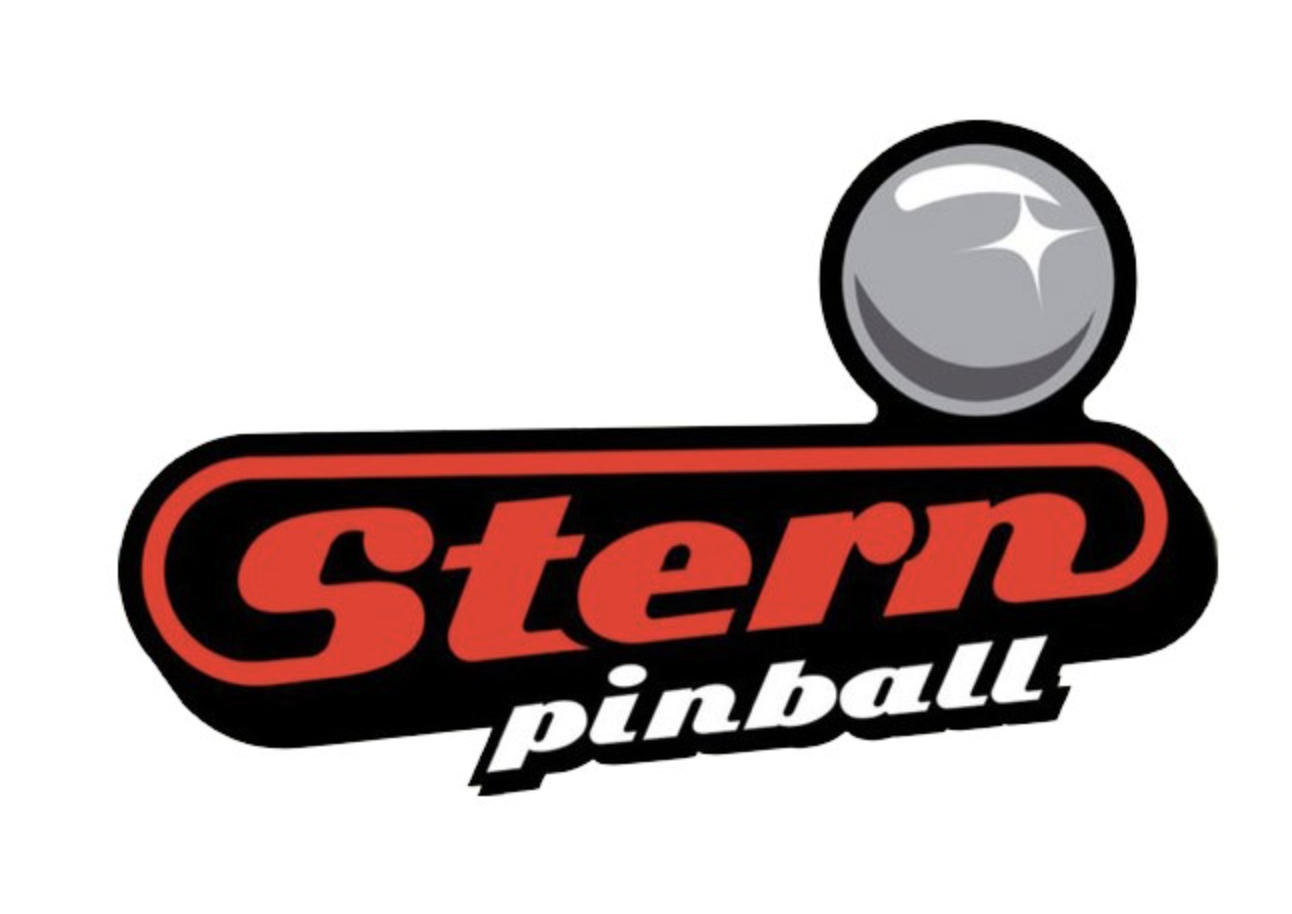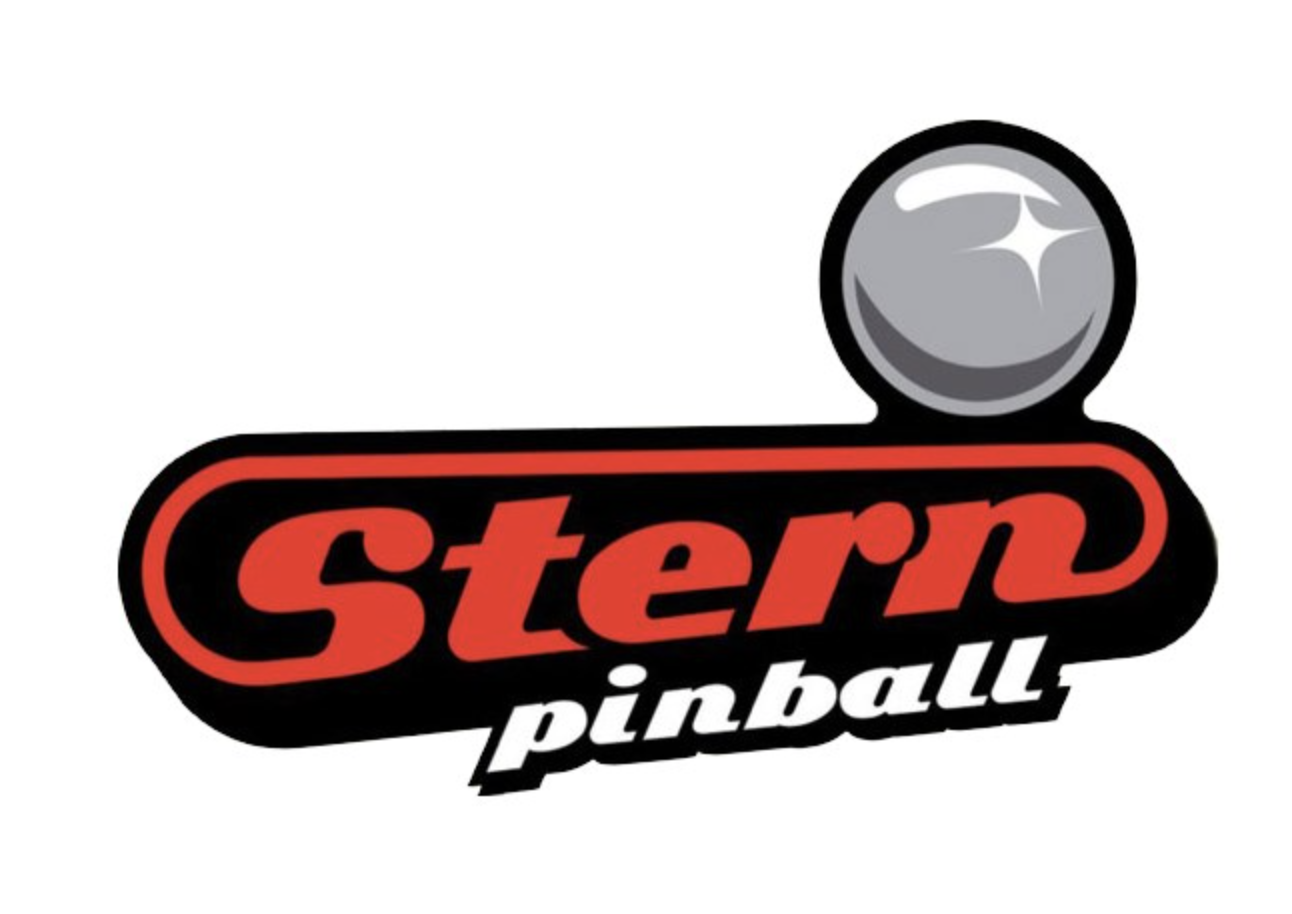 American Pinball t-shirt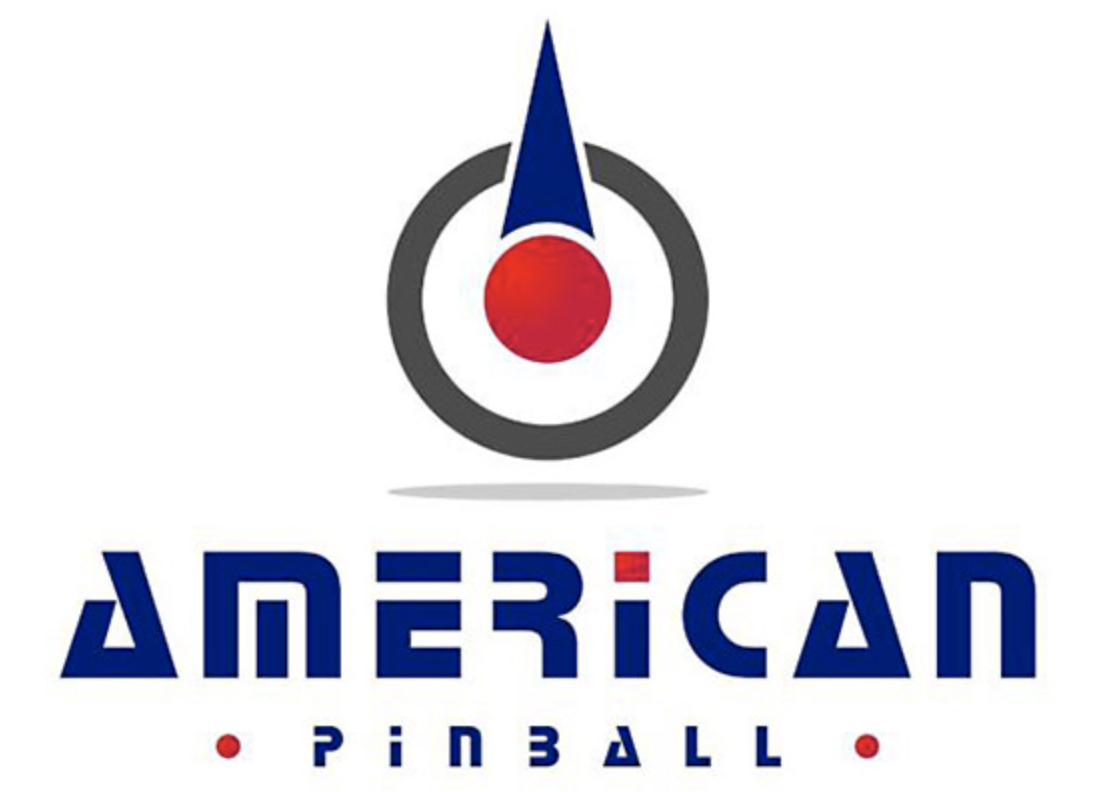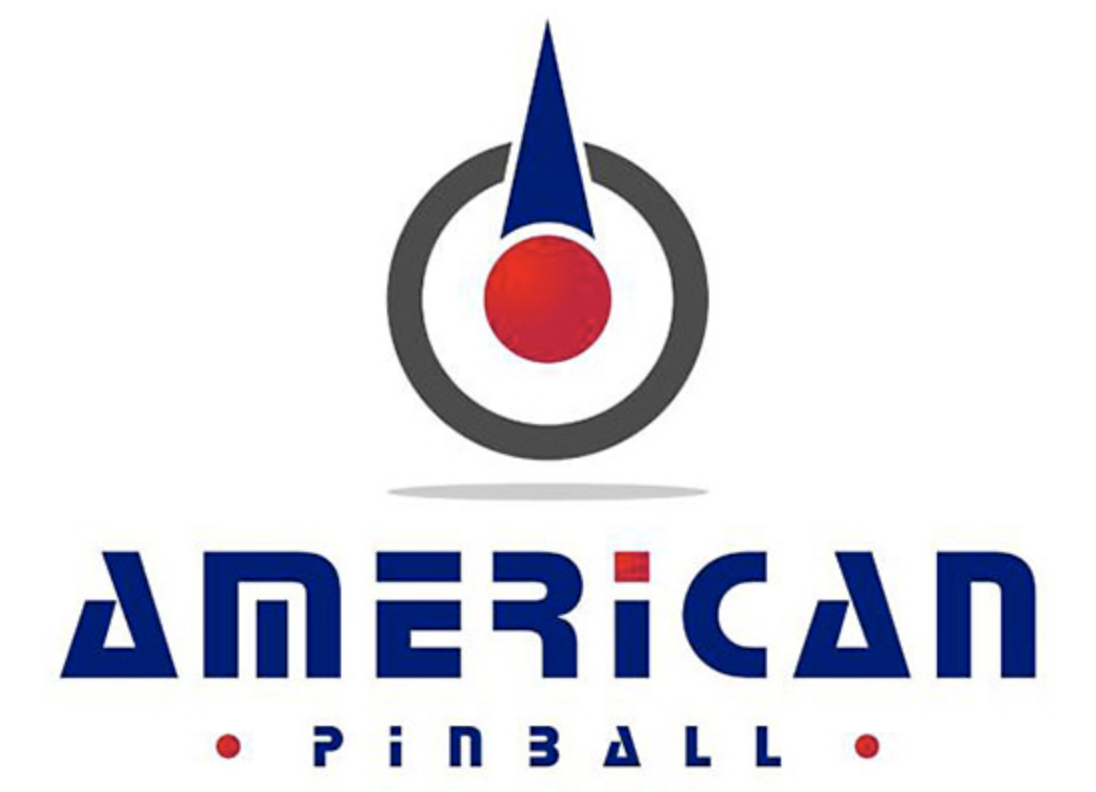 Two ways to enter the Monthly Giveaways
1. Consider making a monthly contribution to This Week in Pinball via PayPal. Your email will be captured and you'll automatically be entered each month you make a donation. Your contribution will help support this website and keep the lights on here!
[wp_paypal button="donate" name="My product"]
2. Donate nothing, and send an email to thisweekinpinball@gmail.com to let us know you want to be entered, and include your name, address (including city and state), and email address, and you'll be entered for that month. You'll just have to send the email every month to be included.
Please Note
Here is the bad news. Unfortunately, we had to limit it to the United States, and also need to exclude New York, Florida, Rhode Island, and Puerto Rico. Including those states or other countries was prohibitively expensive and complicated. We're disappointed about that too. Sorry!!
---

Stern Pinball
Most Recent Titles
Aerosmith | AC/DC Vault Edition | Star Wars | Guardians of the Galaxy | AC/DC Luci Vault Edition | Iron Maiden
Announced/Confirmed
Elvira 3
Rumors of Future Titles
Deadpool? | The Munsters? | The Beatles? | Steve Ritchie Black Knight 3000? | Superman 1978? | Beetlejuice?
Jersey Jack Pinball
Most Recent Titles
Wizard of Oz | The Hobbit | Dialed In | Pirates of the Caribbean
Rumors of Future Titles
Willy Wonka? | Toy Story? | Guns N' Roses
Chicago Gaming/Planetary Pinball
Most Recent Titles
Medieval Madness Remake | Attack From Mars Remake
Rumors of Future Titles
Monster Bash Remake? | Cactus Canyon Remake? | Theatre of Magic? | Big Bang Bar Remake?
Spooky Pinball
Most Recent Titles
Rob Zombie's Spookshow International | Dominos (*contract game) | Jetsons (*contract game) | Total Nuclear Annihilation (*contract/house game) | Alice Cooper's Nightmare Castle
Rumors of Future Titles
Licensed Title | Scott Danesi Second Game <<NEW
American Pinball
Most Recent Titles
Houdini
Rumors of Future Titles
Oktoberfest?
P3 (Multimorphic)
Lexy Lightspeed | Cannon Lagoon | Cosmic Cart Racing
Pinball Brothers
Rumors of Future Titles
Queen? | Barry Oursler's Original Theme? | Playboy?
Dutch Pinball
Most Recent Titles
Bride of Pinbot 2.0 | Bride of Pinbot 3.0 (on hold) | The Big Lebowski (production issues)
Circus Maximus
The Pinball Circus Remake | Kingpin
Homepin
Thunderbirds (coming soon)
deeproot Pinball
Announced/Confirmed
Fire and Brimstone
Rumors of Future Titles
Retro Atomic Zombie Adventureland? | Alice in Wonderland? | Magic Girl? | Original Houdini design?
Silver Castle Pinball
Timeshock (coming soon)
Phénix Pinball
Olympic Goblin
Get alerts for new posts from This Week in Pinball – follow us on Facebook, Twitter, or sign up by email: