Happy Thanksgiving everyone! Thanksgiving isn't celebrated in all countries, but for America it is a day that kicks off the holiday season. We get together with friends and family and watch a parade. We watch American football. We eat a lot. (Ok, the eating a lot isn't that much different than any other day.) The day AFTER Thanksgiving is Black Friday, when – the day after we give thanks, we go out and trample people and get into fights to get the best sales deals. Check out below for some of the best deals in PINBALL! But first…
***EXCLUSIVE THIS WEEK IN PINBALL GIVEAWAY – THIS WEEKEND ONLY!***
Win a FREE custom shooter rod from Wizard Amusements!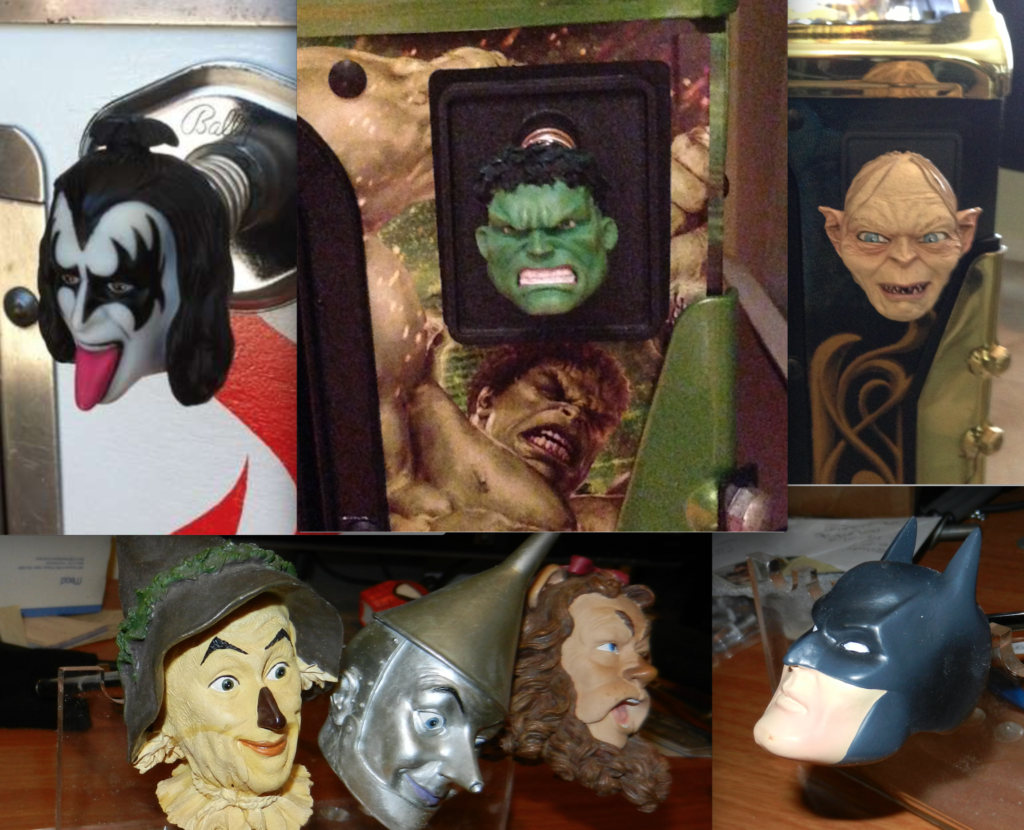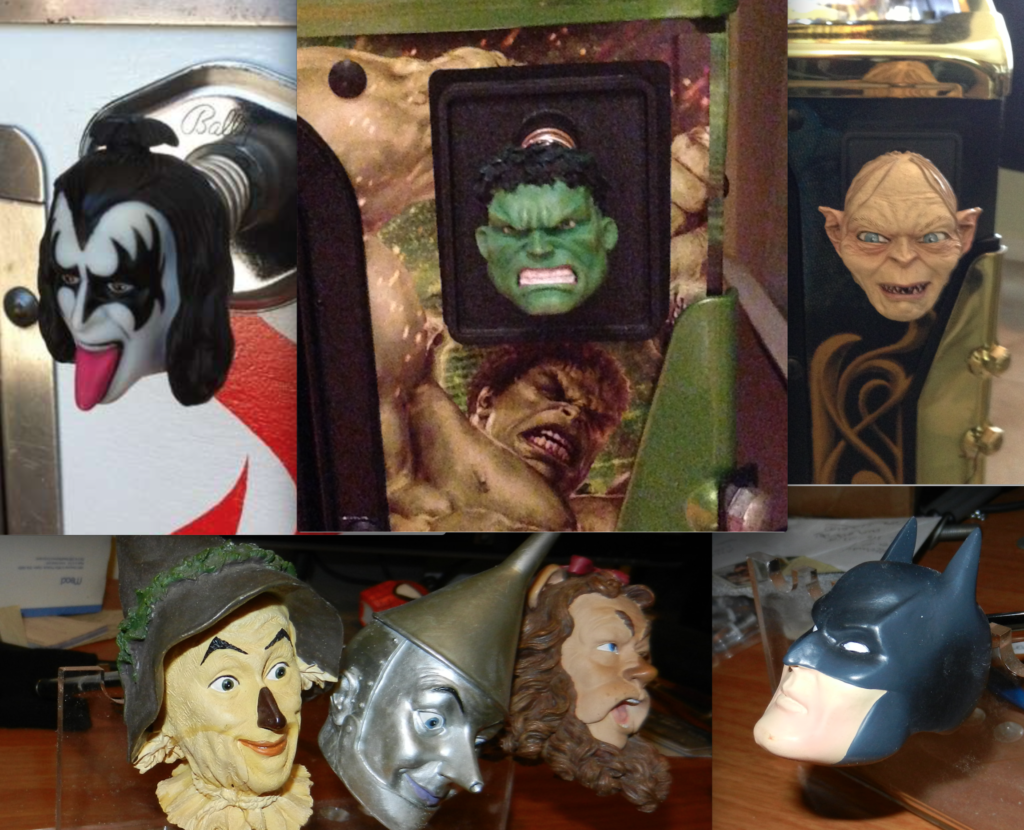 EASY TO ENTER
Either Like our Facebook page (below or go here, click like), follow us on Twitter (below or go here, click follow), or sign up to receive email alerts for new posts from This Week in Pinball (below), and email us at thisweekinpinball@gmail.com to let us know! Do more than one for multiple entries. (If you've already done one or more of these items, just email us and let us know and you'll be entered into the drawing.)
Details: Entries will be closed at the end of Cyber Monday, and drawing will be held on Tuesday. Winner will choose shooter rod based on Wizard Amusements inventory, which varies week to week.
Black Friday Weekend Pinball Deals

Did we miss a deal? Email us at thisweekinpinball@gmail.com and we'll add it!

Wizard Amusement
http://www.wizardamusement.com
Details
Contact Wizard Amusements here and mention THIS WEEK IN PINBALL for free shipping and 10% off all custom shooter rods – deal runs through cyber Monday.

Pinball Bulbs
Details
Their highest discount ever of Ultimate LED Kits. 25% off ALL Ultimate LED kits PLUS 1 FREE Single color speaker light kit with each purchase. BlackFriday17 – Gets you the 25% off Ultimate LED Kit. FreeSpeaker17 – Combines with code above to get the free single color speaker kit of their choice!

Pin Stadium Lights
Details
Offering a 15% discount off of the Pin Stadiums for the first 100 customers for Black Friday starting early at Thanksgiving Day through Saturday 11/23-11/25. Use discount code "bfriday".

Comet Pinball
Details
It's time for Comet Pinball's one big blowout sale of the year. Save up to 25% on selected products. Orders over $99 get free shipping, and orders over $199 get a free sample kit of our Matrix products – a $22 value!

Titan Pinball
Details
20% off all orders over $50 Friday November 24 to Monday November 27 at midnight… coupon code TITAN17BF – the 20% off applies to ALL products on the Titan website EXCEPT the 50 piece Universal ring kits, Titan Pinmats, and the 100 piece Competition Bulk Variety Pack. Also free shipping for orders over $250 to the contiguous USA.

Arcade Made
Details
GET 25% OFF through Monday at ArcadeMade.com. Pinball & Arcade T-shirts. Use "takeoff25" to get 25% off order of $25 or more. Use "takeoff15" to get 15% off order. Dimming backbox panels now available for SPIKE as well all for only $45!

Arcade Upkeep
Details
We will be running our sale from black friday through cyber monday. All of our dimming backbox panels and under cabinet kits will be $20 off (that's 30% off the backbox kits.) Also if you order 3 or more kits you get free shipping, which due to the size of the backbox panels they can be expensive to ship. This year we are doing something a little different than before in that we never had backbox panels for Sterns Spike and Spike 2 machines and we will finally have those available for the first time and they are included in the sale price as well. That makes all of our dimming backbox panels, regular Stern and the Spike panels only $45 each.

Chrome Candy
Details
Get a 25% discount on our shooter rods through Cyber Monday. Enter "PINSIDE2017".

CoinTaker
Details
Online orders only: Spend $400.00 and receive a free CoinTaker shaker motor. Use coupon code: "blkfriday" limit 1 per order. Sale starts today and ends December 2.

Double Danger Pinball
Details
Get 20% off with promo code 'blackfriday' – they will also have some limited run products available for the weekend only or until sold out.

FlashInstinct
https://pinside.com/pinball/market/shops/1054-flashinstinct/all
Details
Friday through Monday, Bally Williams Warning and Data East Warning decals on sale at Buy one get one FREE. Everything else is 25% off. Also – not on sale but being release 11/24 – brand new Total Nuclear Annihilation decals – check them out here!

Flipper Fidelity
Details
All speaker systems are 7% off our regular price, plus some "Special Edition" systems – these speaker systems are very aggressively priced, but limited in quantity, click here for details.

Fun! Billiards and Gameroom Superstore
Details
We will be offering brand new 60 in 1 Multicade Cocktail Arcade Games for $995 each. Normally $1695. Available at the above mentioned price from Friday, November 24th – Monday, November 27th.

Hooked on Pinball
https://www.hookedonpinball.com
Details
No codes needed! Discounts will be loaded TG day by 10am eastern time sale will last till Saturday midnight. AC/DC lightning bolts 15% off while supplies last, Huge pop bumper sale up to 15% to 40% off (Tron , TWD, AC/DC ,Avengers and Metallica pops to be specific)!, LARGE discount on accessories and dress up items. Also discounting other random items on site to include clearance items. Free t-shirts on orders over $200 before shipping. You will be contacted after purchase on shirt sizes limited to on hand stock.

Lee's Parts
https://pinside.com/pinball/market/shops/1028-lee-s-parts/all
Details
10% off individual pricing of all Mods (Excludes Packages, Build your own package and Extras & Misc Parts). LeesParts Pop Bumper T-Shirts for only $10 while supplies last. Simply place your order between 11/24/2017 and 11/27/2016 then PM Lee through this post on Pinside and he will refund the 10% discount.

Lermods
Details
15% off all undercabinet and backbox lighting mods. Coupon code is blackfriday17 – plus free domestic shipping on all mods.

Lights Out Pinball
https://www.lightsoutpinball.com
Details
15% off all LED bulbs and LED kits, 10% off Convolux fluorescent Protective plastics (over 110 games in 5 colors now), and 10% off Titan premium rubber parts and kits as well as Titan pinballs. Code : blackfriday2017

Metal Mods
Details
25% off now through 11:59 PM Monday night for Thanksgiving/Black Friday. Just checkout as normal and they will refund 25%

MI Pinball Refinery
https://www.mipinballrefinery.com
Details
Offering 10% off from my website prices on upgrades and powder coating (excludes all new and used pinball machines and official licensed Stern products). Discount Code is BF2017.

Mod My Pin
Details
Offering 20% off Glo-balls and t-shirts. Runs November 21-28.

Modfather Pinball Mods
Details
Weekend sale: 15% off entire inventory with the discount code "mods"

PinballSTAR Amusements
Details
Running Black Friday deals that they can't advertise – please email Joe at Sales@PinballSTAR.com for list of deals.

Pinball-Mods
Details
16% off subtotal for all Pinball-Mods.com products while supplies last. Discount does not apply to shipping. Does not include Nycon (STNG Dress Kit) or Pinball.Center products (pop bumper bodies). Sale will begin Black Friday (no earlier than 12:01am CST) and run thru Cyber Monday. Must Enter Discount Code: BF2017

Pinball Pro
Details
$100 off orders over $1,000 (use code BF17100), $50 off orders over $500 (use code BF1750), $25 off orders over $250 (use code BF1725), $10 off orders over $100 (use code BF1710)

Pinball Side Mirrors
https://pinballsidemirrors.com
Details
Regular mirror price will be on sale for $59.99.

Pinball Solutions
Details
Free shipping for Bally and Zaccaria LED displays to US, Canada & Australia, use coupon code: blackisblack

Pincades
Details
Any American Pinball (Houdini) ONLY $100 Deposit required to secure a spot on out list as well as a $250.00 Deposit on Jersey Jack Pinball (POTC). Any deliveries outside of Indiana NO tax charged! We will also be offering other perks as well for pre ordering. Contact info@pincades.com or catch us on out FB page. or call 219-924-PINS (7467) for more info.

PinGraffix
Details
15% percent off all orders.

Pinnovators
http://www.pinnovators.com/catalog/
Details
Friday through Monday, 15% off.

Pinsanity Pinball
Details
$10 off t-shirts from the last Pinsanity tournament. Normally they are $25, they will now be $15 + shipping if you use coupon code: pinsanity10

PinSound
Details
Not released yet but they are having a sale that will be announced Friday – check their website or Pinside on 11/24 for details.

Playfield Protectors
https://www.playfield-protectors.com
Details
Buy Two, Get One Free – order any two playfield protectors on Black Friday and you will get a third protector for free. To order, first order two (or more) playfield protectors on Friday. You will get an order confirmation. Reply directly: Subject – "I want one more…" Text – name the playfield protector The free protector will be added to your order.

Siegecraft Electronics
Details
From November 23rd through November 30th, 15% off your entire order at Siegecraft Electronics (shipping excluded). Just enter the code 15off2017 at time of checkout. Code MUST be entered to receive this discount.

Swinks Pinball (via Shapeways)
Details
Cyber Monday – Free Shipping anywhere in the world.

T-Molding
Details
10% off all orders thru Cyber Monday – use a coupon code of Cyber2017FB

Tim's Pinball Mods
https://www.timspinballmods.com
Details
Get your favorite pinball mods starting November 23 at 6pm. Ends November 27th at midnight. 10% Off all Orders *USE COUPON CODE: "BFCM10OFF", free shipping on orders over $50, you can also sign up for the Pinball Points Program to start saving money. Feedback/Corrections? Email thisweekinpinball@gmail.com.

ULEK Store
Details
Save 25% on purchases over $10, use the coupon code: BFW17 during check out – 11/24-11/27

Get alerts for new posts from This Week in Pinball – follow us on Facebook, Twitter, or sign up by email: