Well that went fast!  Today is the one year anniversary of the first This Week in Pinball Monday post!  Want to see the first post?  Click here – I was so young and naive 🙂  At that point I thought there would just 1-2 pinball news items to report on each week after the first week (I had saved up).  And I was only going to post once a week, on Mondays.  Who knew there could be so much pinball news!
I've been thinking a lot about what to do for the one year anniversary.  Something crazy, something awesome…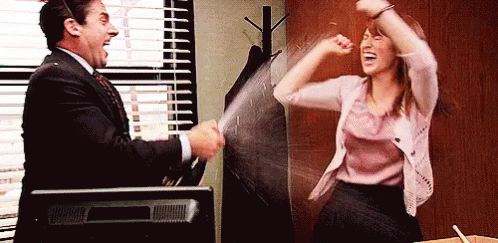 I decided…to take the day off and not post anything.  Well except this post of course.
*shrug*
Hey, it is a one man show here!  Don't judge for a one day break!!
---
Thank you!
A huge thank you to the readers of this site, I can't thank you enough.  And a huge thank you to the supporters of this site – I can't explain how much your support helps with keeping this site going!!!  (Shameless Plug – want to support TWIP and win prizes and send TWIP a birthday present?  Do it here!)
Seriously.  I love this hobby.  I love you all that are in this crazy hobby!  To you!
*TINK*
---
Here is to another year!
---
Get alerts for new posts from This Week in Pinball – follow us on Facebook, Twitter, or sign up by email: