Happy Thanksgiving weekend pinheads! Thanksgiving isn't celebrated in all countries, but for America it is a day that kicks off the holiday season. We get together with friends and family and watch a parade, watch football, eat a lot. The day AFTER Thanksgiving is Black Friday, when – the day after we give thanks, we go out and trample people and get into fights to get the best sales deals. Check out below for some of the best deals in PINBALL! But first, since it is Thanksgiving…
A huge thank you to TWIP Supporters and Readers!
As a THANK YOU to all of you, we are doing a giveaway for some super cool prizes this weekend ONLY!
You can get up to three entries per person:
One entry option: LIKE our Facebook page (below or go here, click like)
Second entry option: Follow us on Twitter (below or go here, click follow)
Third entry option: Sign up to receive email alerts for new posts from This Week in Pinball (below)
PLEASE NOTE: You must EMAIL us at thisweekinpinball@gmail.com to let us which of these you have done! (If you've already done one or more of these items, just email us and let us know you've already liked our Facebook page or followed us on Twitter and you'll be entered into the drawing.)
Get three Instant Entries and support TWIP with any monetary contribution:
Consider making a monthly or one-time donation via the PayPal button below or Patreon, which you can find here. Your contribution will help keep this website going!
[wp_paypal button="donate" name="My product"]
Details: Entries will be closed at the end of Cyber Monday (midnight EST), and the drawings will be held on Tuesday.
PLEASE NOTE: If you already support TWIP and you want to be entered, you must EMAIL us at thisweekinpinball@gmail.com to let us know!
---
Thanksgiving Weekend Giveaways!
2 Coasters in a Gift Box from Pinball Photos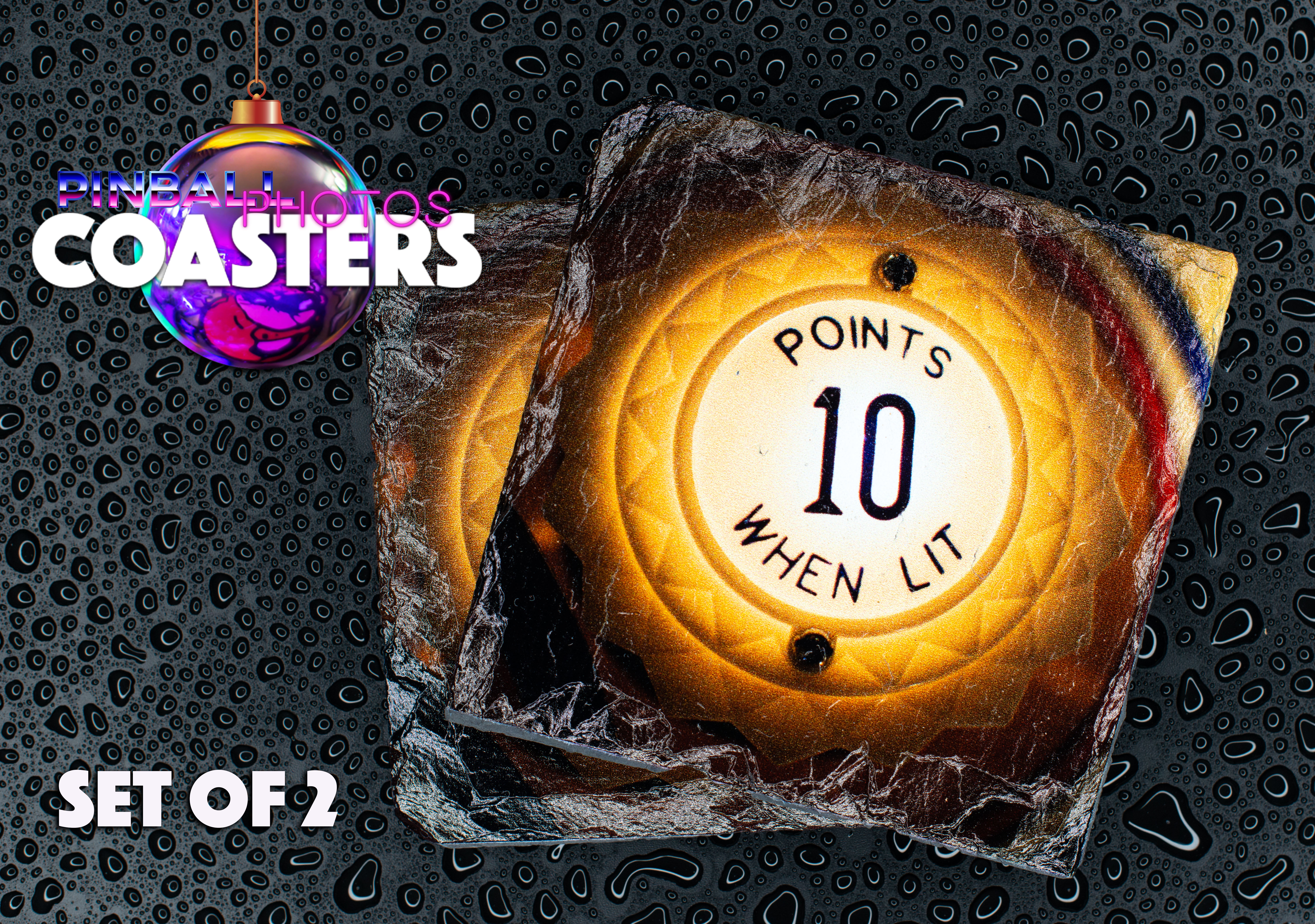 Pirates of the Caribbean Translite from Jersey Jack Pinball (x2!)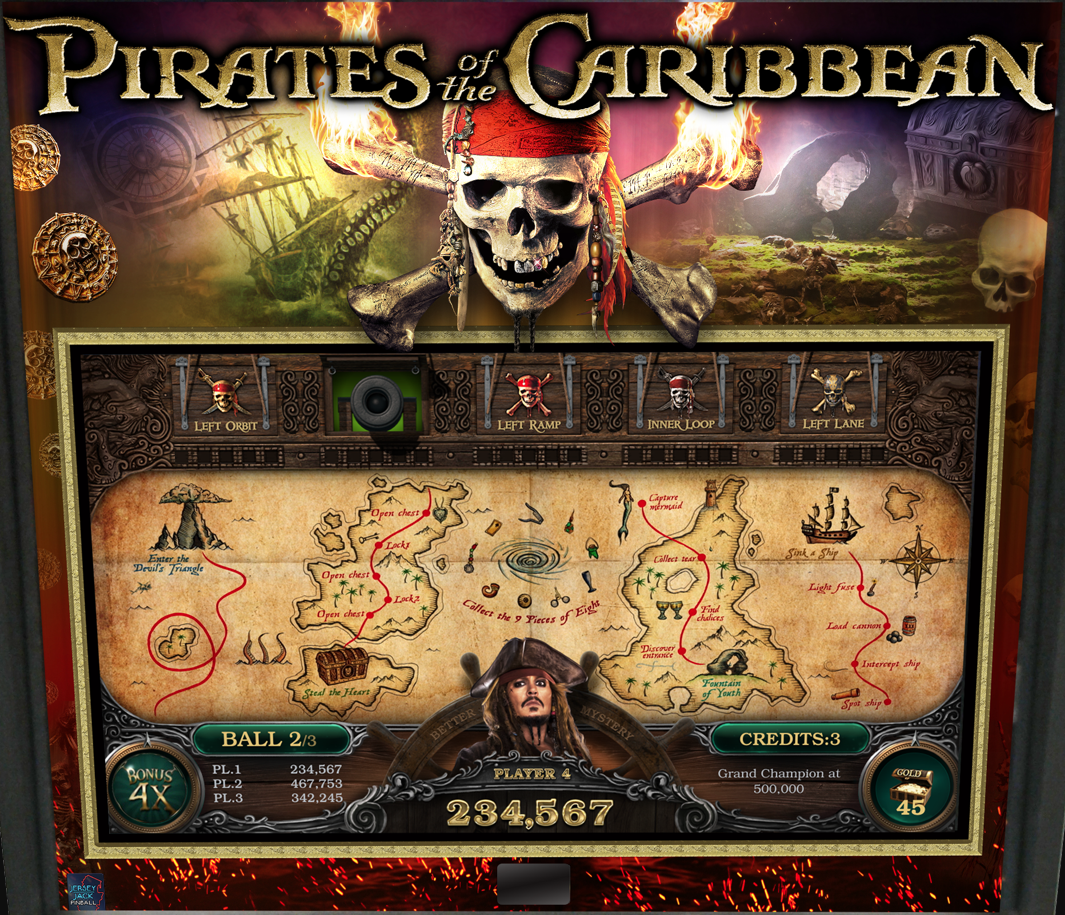 Alice Cooper's Nightmare Castle Translite from Spooky Pinball
Deadpool Translite from Stern Pinball
Iron Maiden Translite from Stern Pinball
Shooter Head Knob from Wizard Amusement (your choice, subject to availability)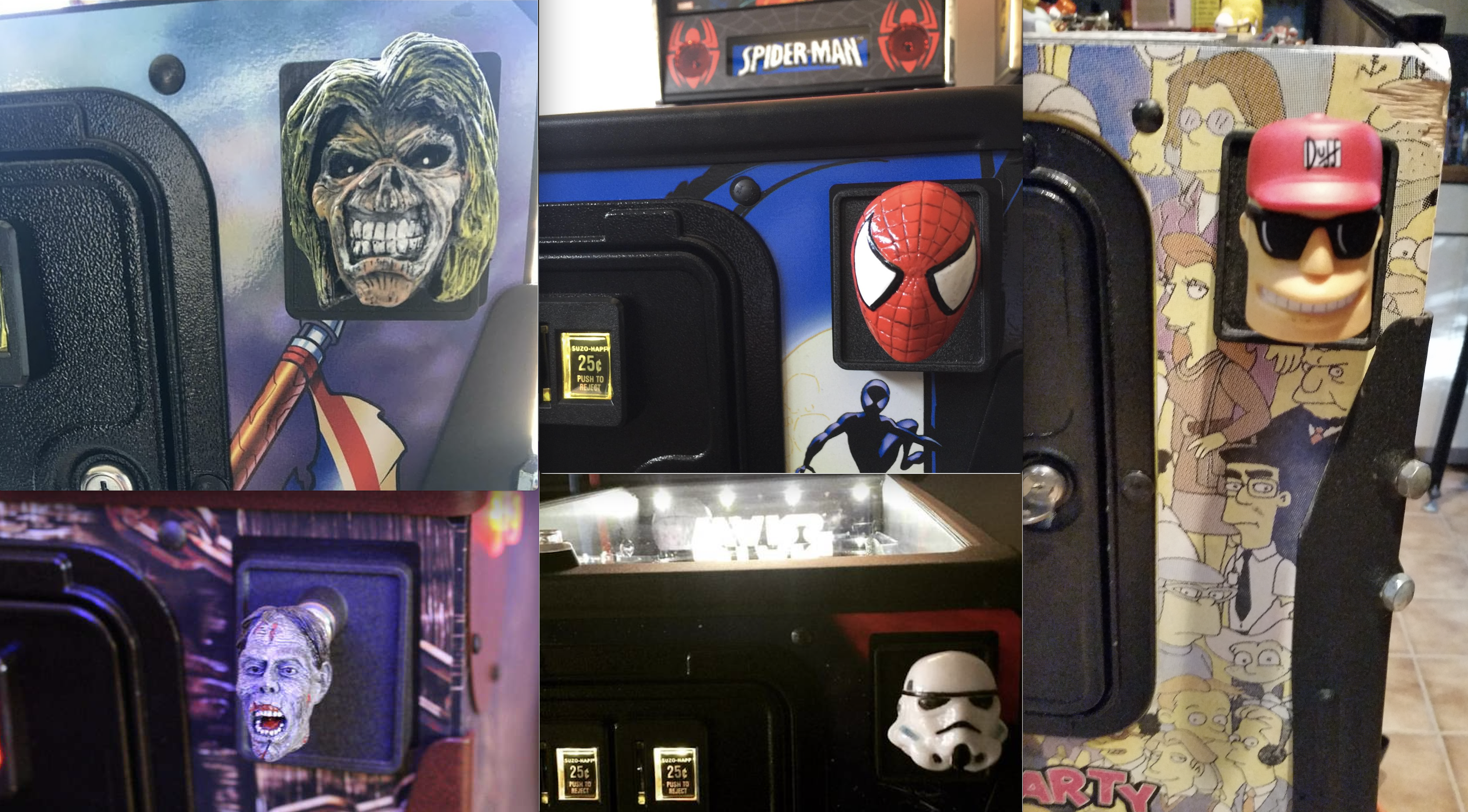 Short-Sleeve Unisex T-Shirt from Lazarus Apparel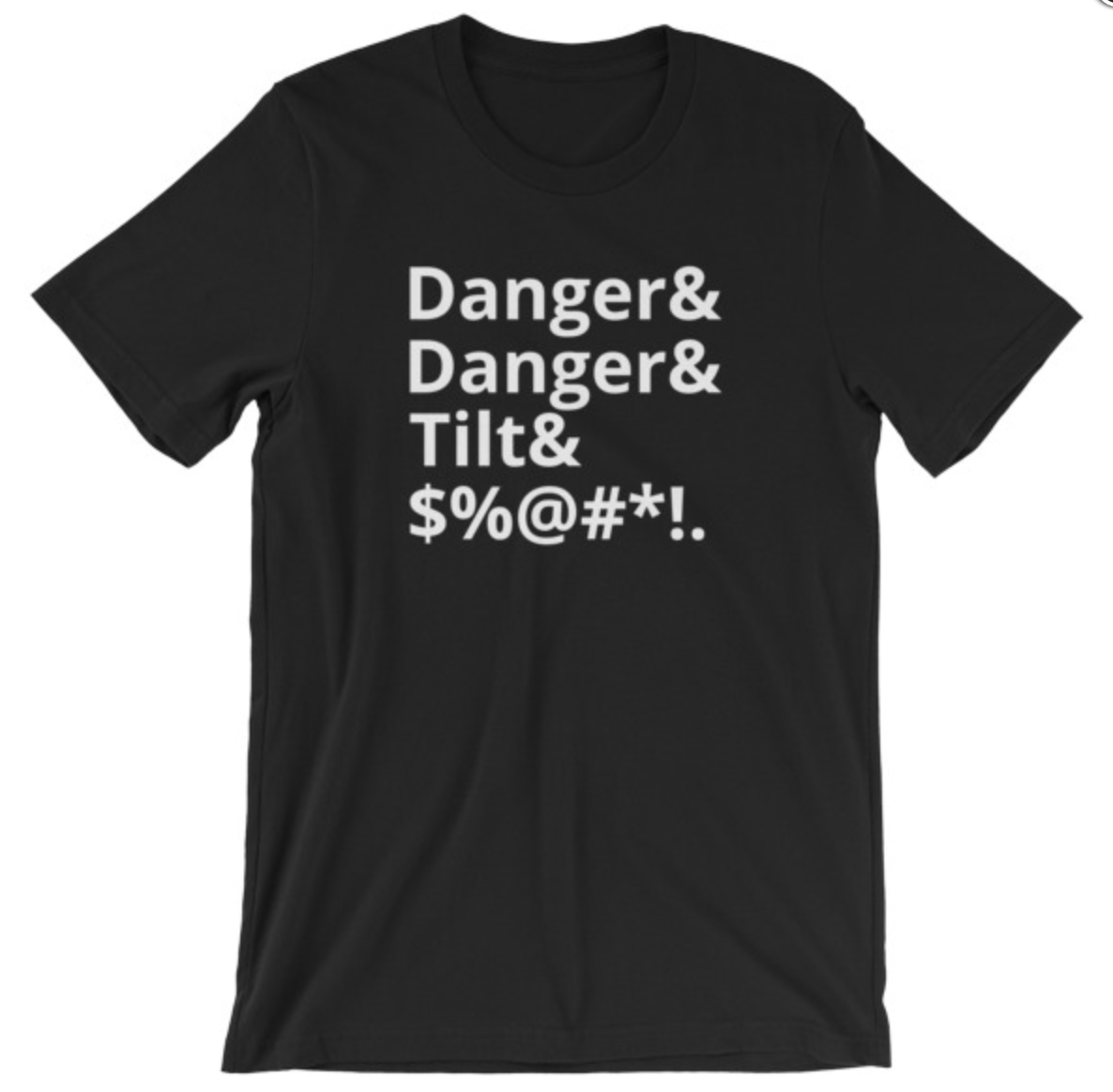 $25 Gift Card to Pin Stadium Lights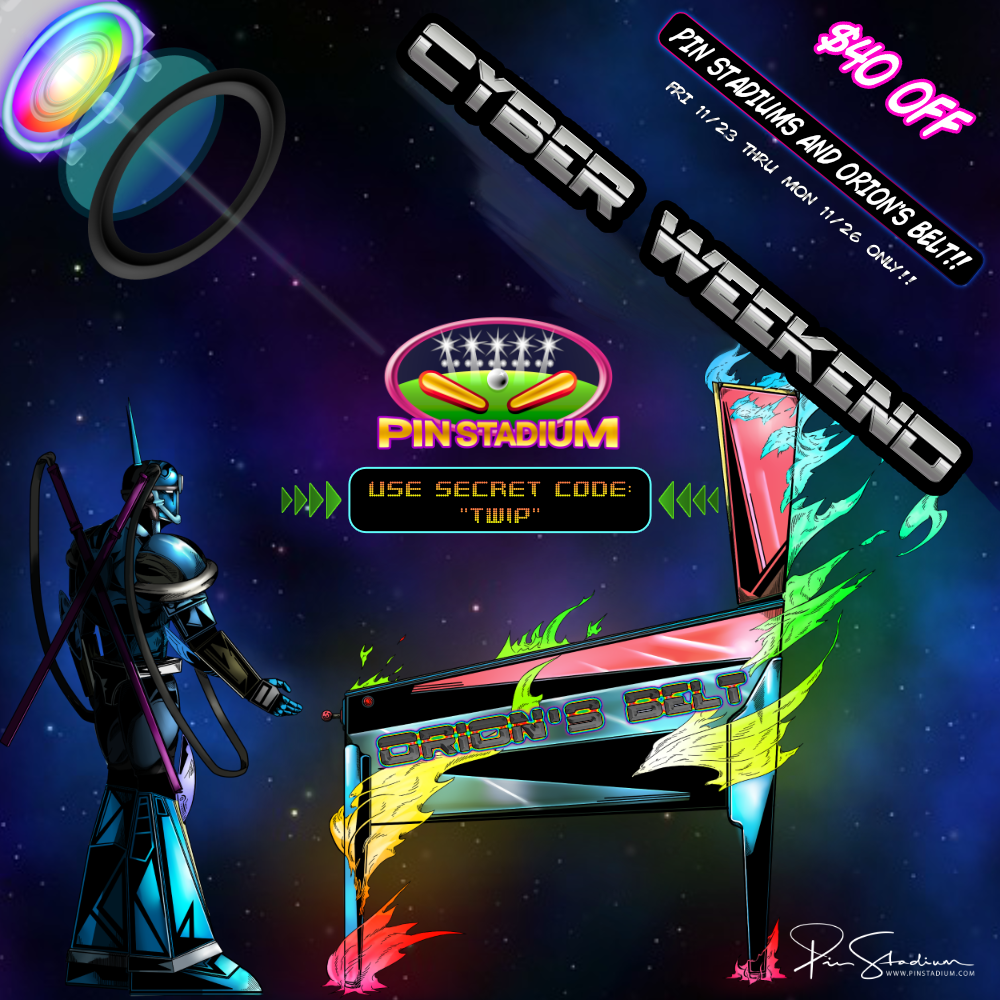 ---
***Black Friday Weekend Pinball Deals***

Did we miss a deal? Email us at thisweekinpinball@gmail.com and we'll add it!
---
Arcade Upkeep
Details
$20 off all dimming backbox panels, $10 off the dimming modules making them only $18 and $35 off Bally/Williams Under Cabinet Kits
---
ArcadeMade
Details
Black Friday 18% Off All Pinball T-Shirts! – Use coupon "bf18"
---
Arts Arcade
https://pinside.com/pinball/biz/directory/1256-arts-arcade
Details
Sale on Custom Wood Gun Grips for your Shadow Pinball! Each set will be $10 off with Free Shipping!
---
Chrome Candy
Details
20% for Black Friday/Cyber Monday now through the end of November. Use code "BFCM2018" at checkout on chromecandy.com . Good only on items in stock.
---
CoinTaker
Details
LED kit special, buy one get one 1/2 off. This is on CoinTaker only. For Cointaker coupon code, just use "BLKFRIDAY". This will be honored through Cyber Monday.
---
— Comet Pinball —

Details
Starts FRIDAY
Save up to 30% on our most popular products!
25 Packs of 2SMDs
8smd Flashers
7SMD strips
Fire Bulbs
Spotlight Kits
Postlight Kits
Free illuminated flipper button kit for orders over $199!
And as always, free shipping on US orders over $99
---
Double Danger Pinball
Details
Free shipping with code BLACKFRIDAY, plus many items marked down
---
FlashInstinct
https://pinside.com/pinball/market/shops/1054-flashinstinct/all
Details
Buy One Get One 75% OFF (Nov. 12 – Nov 26)
Any order $50 and above gets entered into a draw to win their order free.
You can add a Bally or Stern Lockdown Bar editions starting at $2.50 (limit of 2 per order). At $2.50 (Bally set only), you must choose 1 "X" install ball sticker along with 1 inspector name sticker (Simply send him a message through your order of your selection) or for $5 you can get the entire sheet. Stern sets are $2.50. You must purchase any other set in order to take advantage of the lockdown bar sale. Orders with only lockdown bars at $2.50/$5 will be refunded. If you just want the lockdown bar editions they are available at the links found on this Pinside post.
---
Flipper Fidelity
Details
All speaker systems are 7% off our regular price, plus some "Special Edition" systems – these speaker systems are very aggressively priced, but limited in quantity. See their website for more information.
---
German Pinball (TZ Clock)
https://pinside.com/pinball/biz/directory/1247-german-pinball
Details
You can get my
TZ-Clock_board with pre-installed warm-white LEDs
1 extra set cold-white LEDs
1 extra set blue LEDs
Shipping
all for only USD 90.00 (normal price is USD 159.00) including shipping.
So you save USD 69.00, that are 43.4%
---
K's Arcade
Details
From Friday 11/23 through Monday 11/26, we are offering all customers a 5% discount on all products during this promotion period. Sale is on orders of $100 and greater and is not valid on previous orders before or after the promotion period.
---
Laseriffic
Details
Buy one get one 25% off.
Use "BLKFRIDAY", will be honored through Cyber Monday.
---
Lazarus Apparel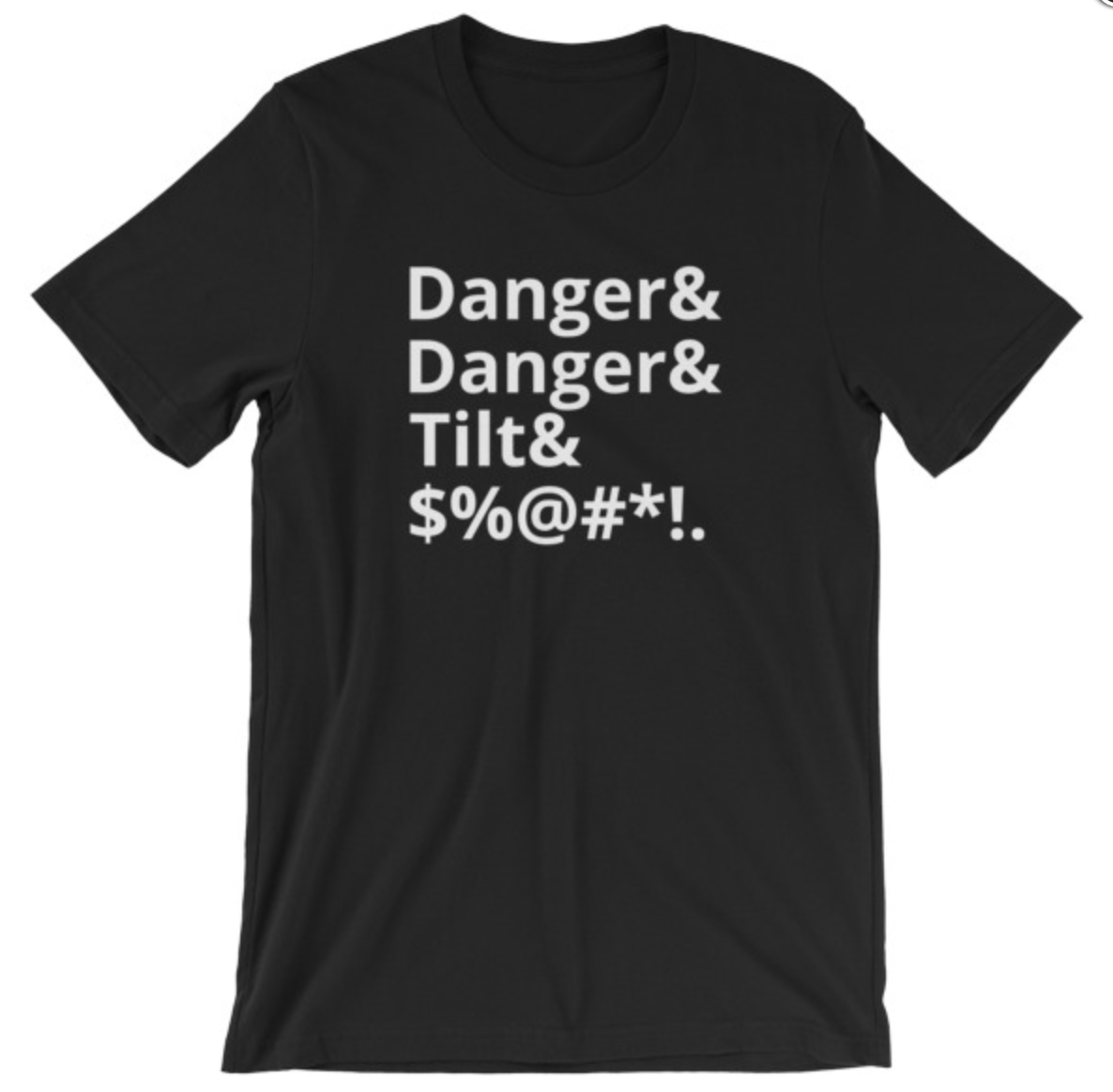 http://lazarusapparel.storenvy.com
Details
Use the code "TWIP" to get 15% off all orders! No minimum order required and the offer ends on Monday.
---
LED Leg Lightups

https://pinside.com/pinball/biz/directory/1220-led-leg-light-ups
Details
Normal price is $85 per kit (2 legs), sale for $75 per kit which includes a Free gift and Free shipping in the lower 48. All out country orders is the actual shipping cost, (not shipping and handling charges). Colors are red, blue, green, purple, amber, white and cool blue. The power hook-up is NOT game specific. PM Paul on Pinside here
---
Lermods
Details
We will be running a 10% off sale on LED backbox and undercabinet lighting. Starts at midnight with code BF18BB for backbox and BF18UC for undercab.
---
Lights Out Pinball
Details
The code is HOLIDAY SALE 2018. The sale is 20% off of everything on the website; starting now and running until December 15th.. LED bulbs and kits (just call for a price if you do not see the kit and we will take 20% off of the normal price for the kit)
---
Madvoodoo
Details
15% OFF BLACK FRIDAY SALE! All Playfields, Plastics, Backglasses, PinCardz, and PinCaddy Products now on sale thru Nov. 24th, minimum $40 purchase
---
Metal Mods
Details
25% off everything from 12:01am Friday through 11:59pm Monday night for that weekend
---
Metalhead Pinball (SW Trim Plate)
https://pinside.com/pinball/market/shops/1130-metalhead-pinball/01505-star-wars-fire-button-trim-plate
Details
Star Wars Fire Button trim is $10 off for Black Friday. Every order will get a few Bit-O-Honey included!
---
MI Pinball Refinery
https://www.mipinballrefinery.com
Details
Offering 10% off website prices on upgrades and powder coating (excludes all new and used pinball machines and official licensed Stern products). Discount Code is BF2018.
---
Mod Magic (Houdini)

https://pinside.com/pinball/biz/directory/1542-mod-magic
Details
---
Mod My Pin
Details
20% Glo-Balls and other fluorescent balls in stock. Now through November 27.
---
— Pin Stadium Lights —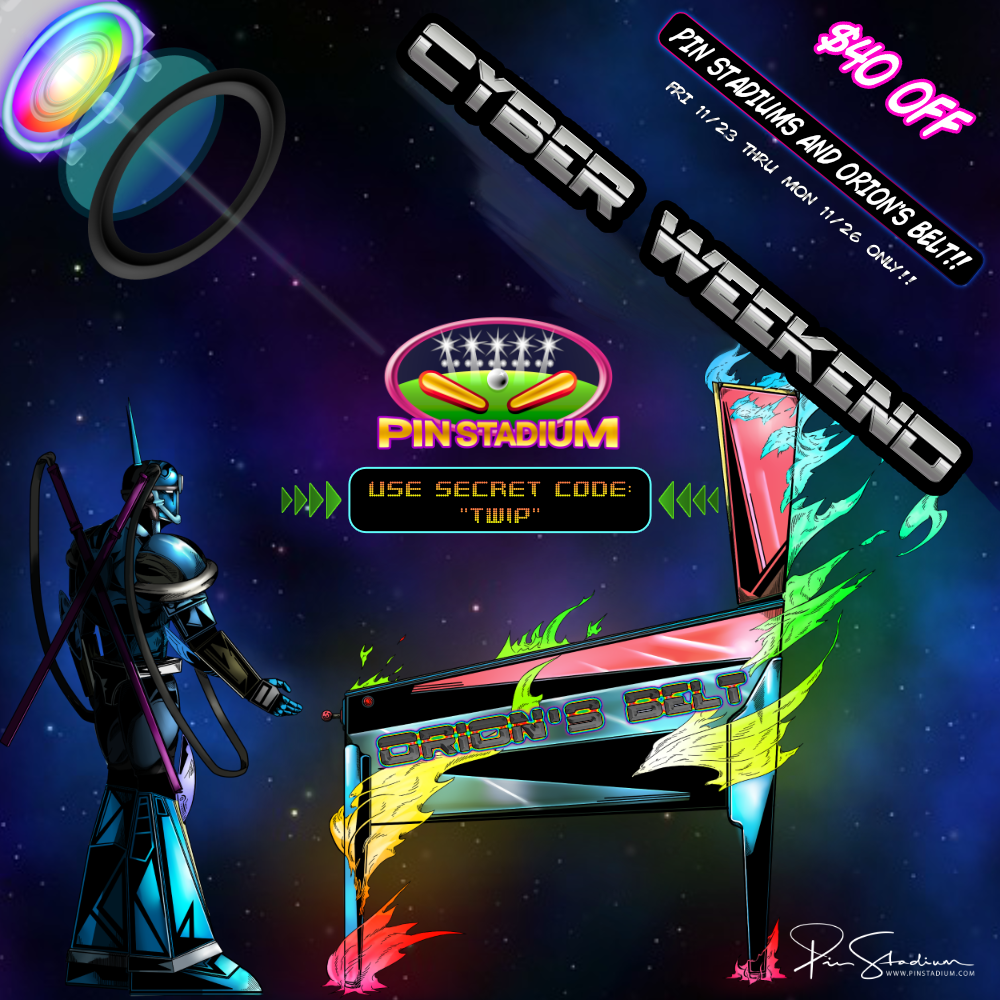 Details
Use the code TWIP to get 15% off discount sitewide
---
Pinball Bulbs
Details
20% off all Ultimate LED kits on our website. In addition, we will give a free single color speaker light kit for every ultimate LED kit in your cart. The sale starts at 10PM Pacific time November 22 and runs until Monday November 26 at 10pm.
Coupon Code: BLACKFRIDAY18
---
— Pinball Photos —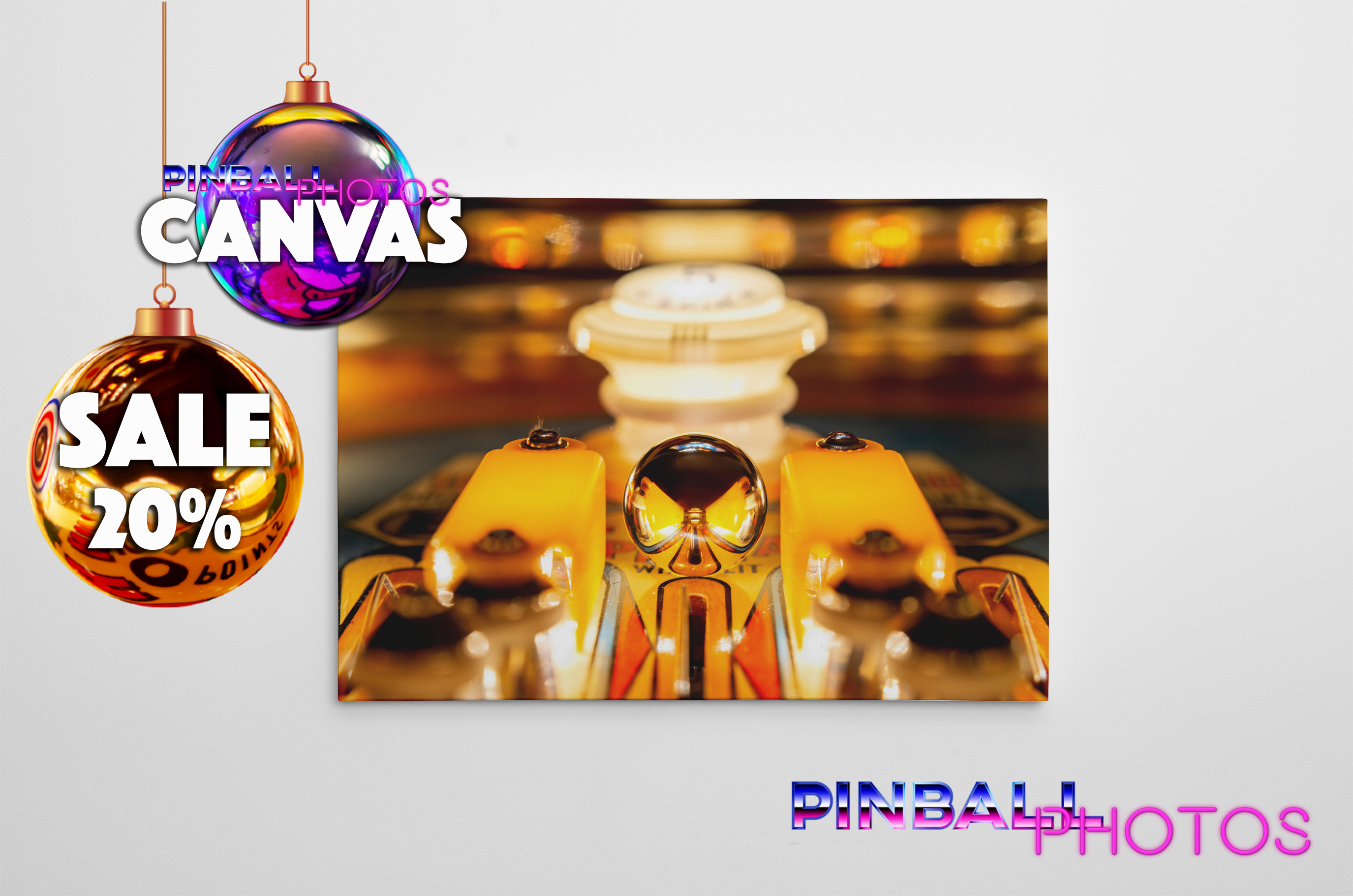 https://www.pinballphotos.com/
Details
20% off all canvases – Black Friday through Cyber Monday
---
Pinball Pimp Stencils
http://pinballpimpstencils.com
Details
10% off entire stencil kit purchases on Friday only – Enter coupon code: PIMP
---
Pinball Pro
Details
Starting Black Friday, 15% off all Pinhedz Products through Cyber Monday.
---
Pinball-Mods
Details
Site-wide Black Friday / Cyber Monday sale.
All Pinball-mods.com products are 18% off – Must use discount code: BF2018.
All Pinball.Center products and STNG VUK kits are on sale for 10% off – No discount code needed.
All sales start no earlier than Black Friday (11/23/2018) at 12:01am and will end at 11:59pm on Cyber Monday (11/26/2018).
Limited to stock on hand – No Rain Checks.
---
Pinball Solutions
Details
Discount: 8% on all items (only current promotions items and few other items are excluded), Validity: 26/11/2018
---
PinballSTAR Amusements
Details
Running Black Friday deals that they can't advertise – please email Joe at Sales@PinballSTAR.com for list of deals.
---
PinGraffix
Details
15% percent off all orders.
---
Pinnovators
Details
10% off Black Friday to Cyber Monday
---
PinSound
Details
---
Playfield Protectors
https://www.playfield-protectors.com
Details
With BF2018 you get an instant 15% discount on an order not only placed on Black Friday but also on Saturday and Sunday.
---
Siegecraft Electronics
Details
15% off discount code available starting the morning of Thanksgiving, through the end of November.
code will be 15off2018
---
Stern Pinball Shop
http://costore.com/sternpinball/welcome.asp
Details
15% off sitewide through November 26th. Enter code BF18 during checkout.
---
Swinks Pinball (via Shapeways)
Details
Code is HAPPYMONDAY at the checkout point which gives you 15% off
all Swinks stuff
https://www.shapeways.com/marketplace?q=swinks&sort=newest
Pinball Tools
https://www.shapeways.com/marketplace?q=swinkstool&sort=newest
Pinball Repro Parts
https://www.shapeways.com/marketplace?q=swinksrepro&sort=newest
---
T-Molding
Details
10% off everything on both T-Molding.com and ArcadeRenovations.com, 11/22 through 11/26 and the code will be Cyber2018
---
— Titan Pinball —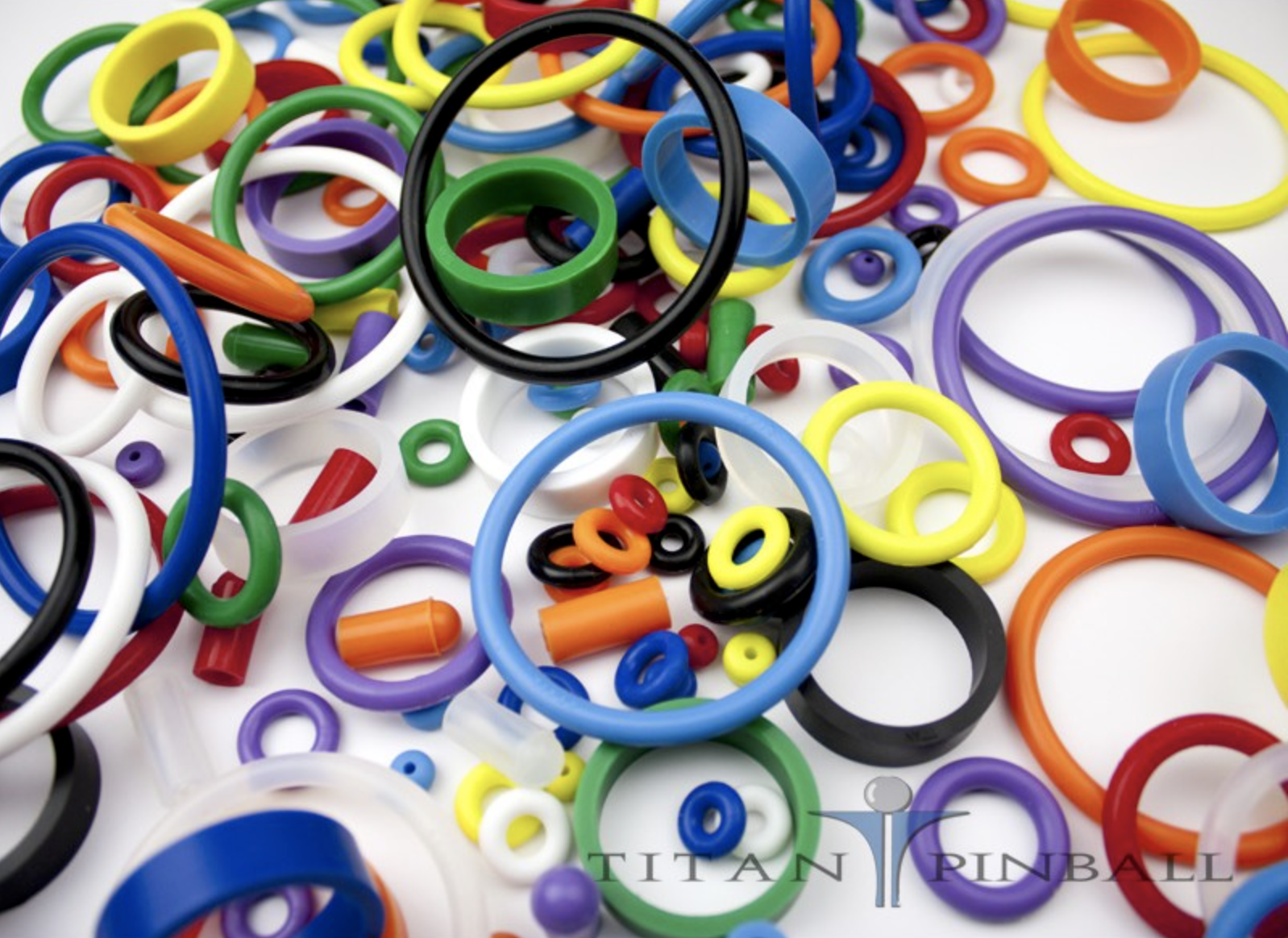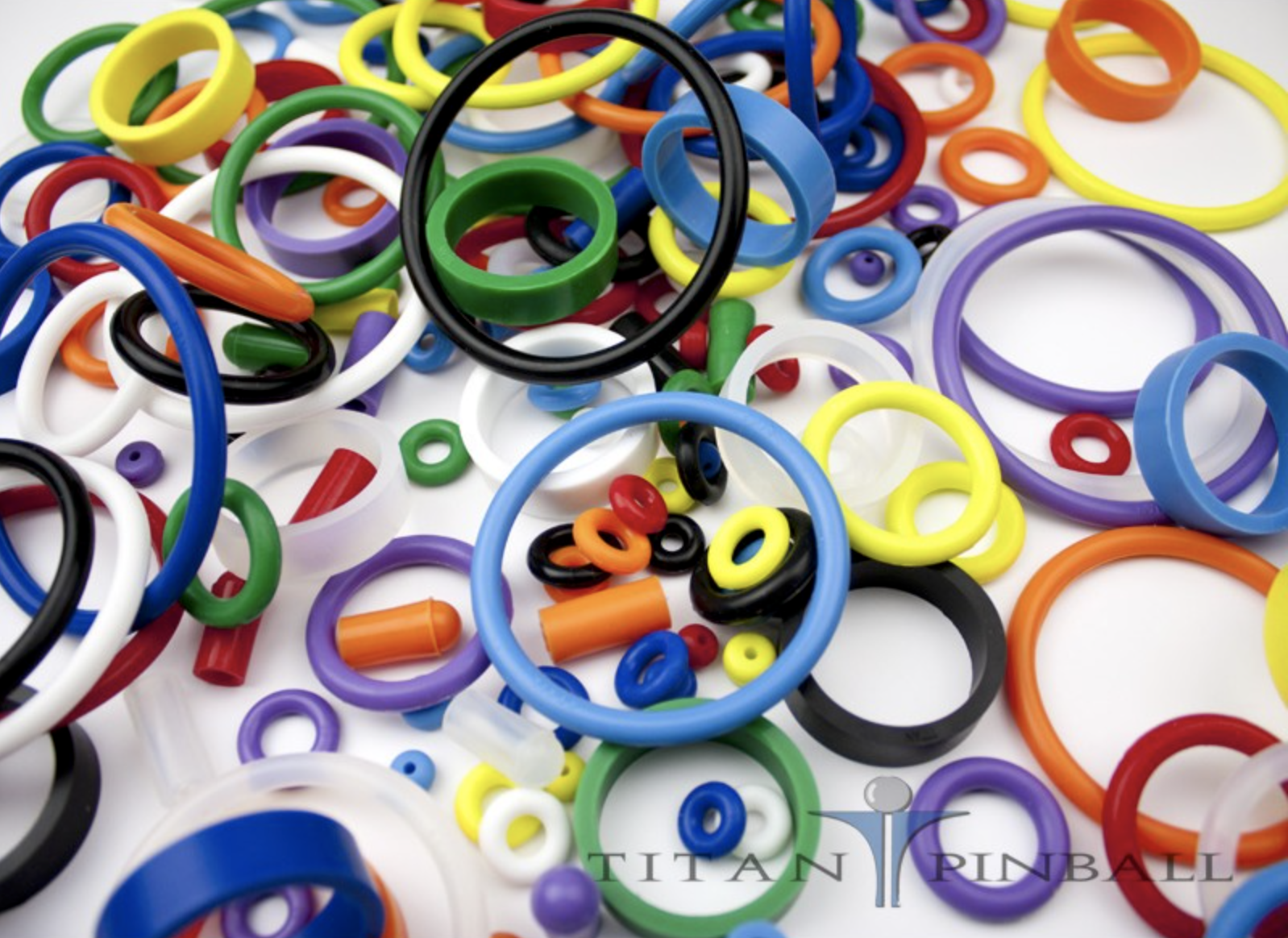 Details
20% off all orders over $50 Friday November 23 to Monday November 26 at midnight… coupon code TITAN18BF
The 20% off applies to ALL in-stock products on the Titan website EXCEPT the 50 piece Universal ring kits, 100 piece Competition Bulk Variety Pack, already discounted items and Titan Pinmats. Also, free shipping on orders over $250 in the contiguous US!
---
ULEK Store
Details
20% discount on all of our items (site wide) starting 11/12/2018 thru 12/31/2018, use the coupon code: BF2018 at checkout
---
Wizard Amusement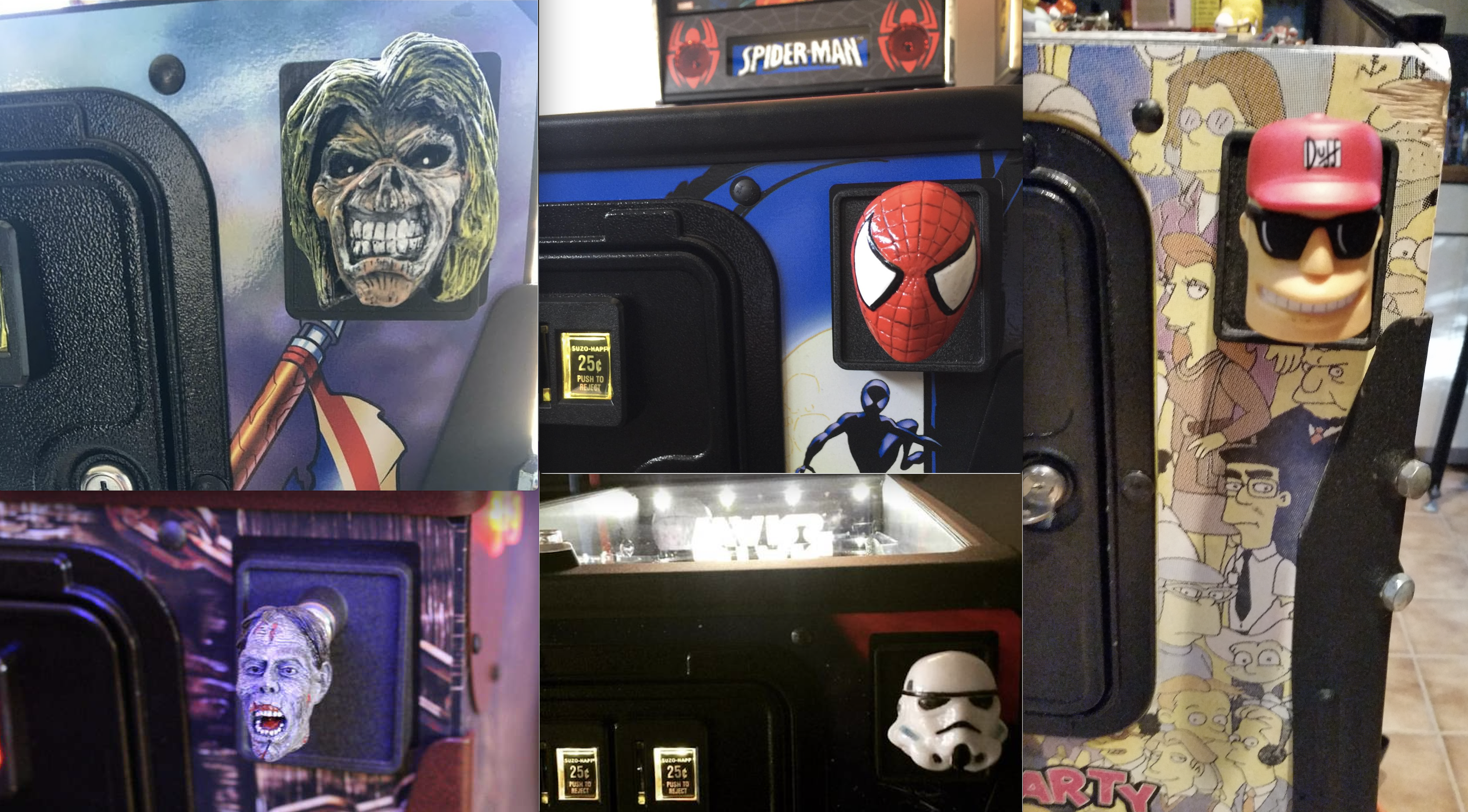 http://www.wizardamusement.com
Details
Contact Wizard Amusements here and mention THIS WEEK IN PINBALL for free shipping and 10% off all custom shooter rods – deal runs through cyber Monday.
---
XPIN Pinball
Details
10% OFF storewide AND Free Shipping! Use code BFCM2018 at checkout.
Starts now. Valid through midnight November 27th. Valid ONLY on in-stock products. MUST use coupon code at checkout

Get alerts for new posts from This Week in Pinball – follow us on Facebook, Twitter, or sign up by email: