Heighway Pinball's Carnival Pinball - Never Produced
NOTE: If anyone has information on pinball machines that were planned but didn't happen, please email jeff@thisweekinpinball.com as we'd love to feature them!
Dave Sanders, formerly of Heighway Pinball, shared some interesting info about a planned machine by Heighway Pinball that never made it to production. According to Dave:

So while consolidating all my old files, I was sifting through my email folder looking for attachments I might have missed, when I came across these. Drawings for a carnival-themed game, done after we'd settled on the Superpin-sized format, so around early 2013 I'd say. It would have had a Mardi Gras kind of vibe, though I recall Andrew was pushing for something a bit spookier, a Dia De Los Muertos [Day of the Dead] sort of festival thing, which would have been interesting.

The design sketches below include an image of the apron and flippers from Judge Dredd, with the rest of the playfield hand drawn:
---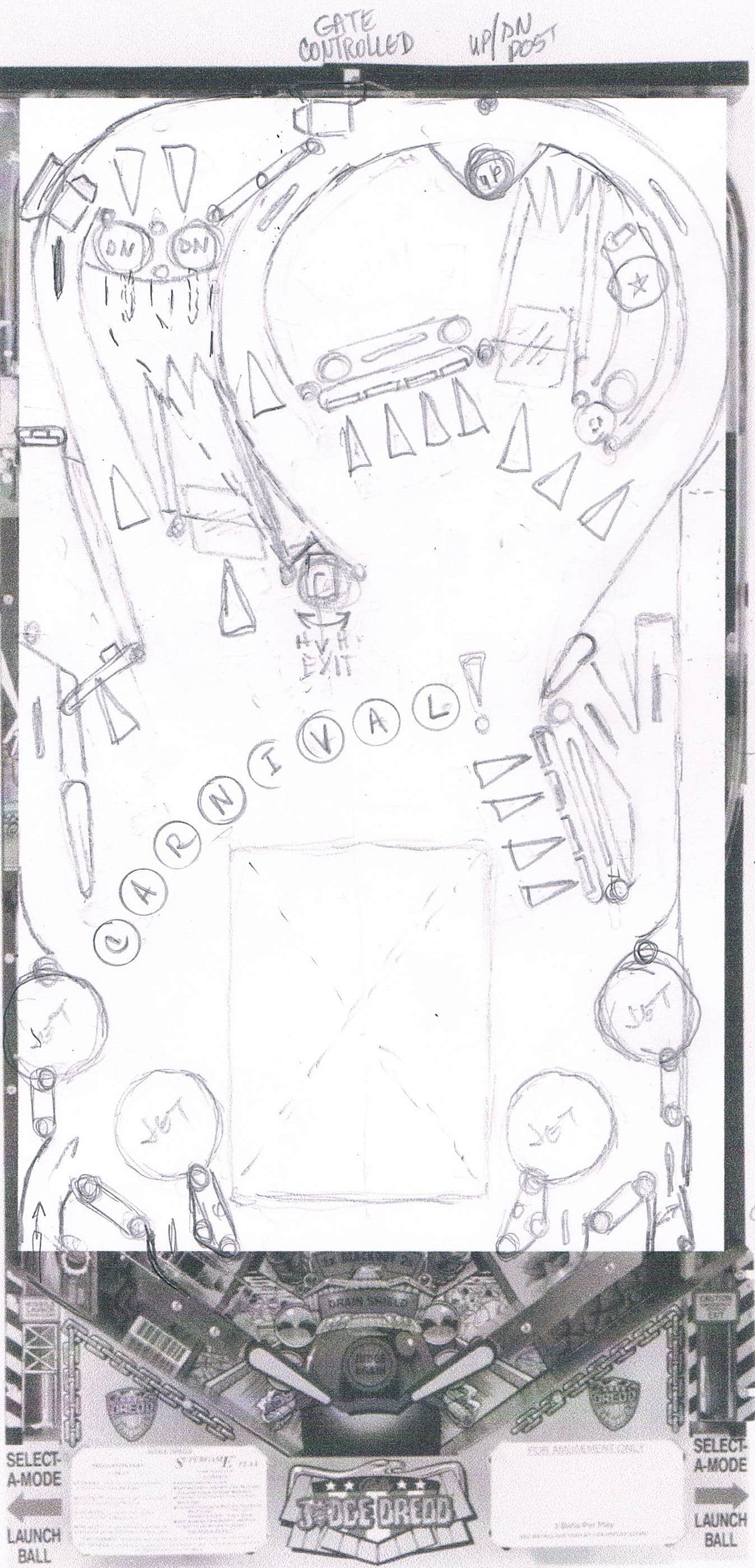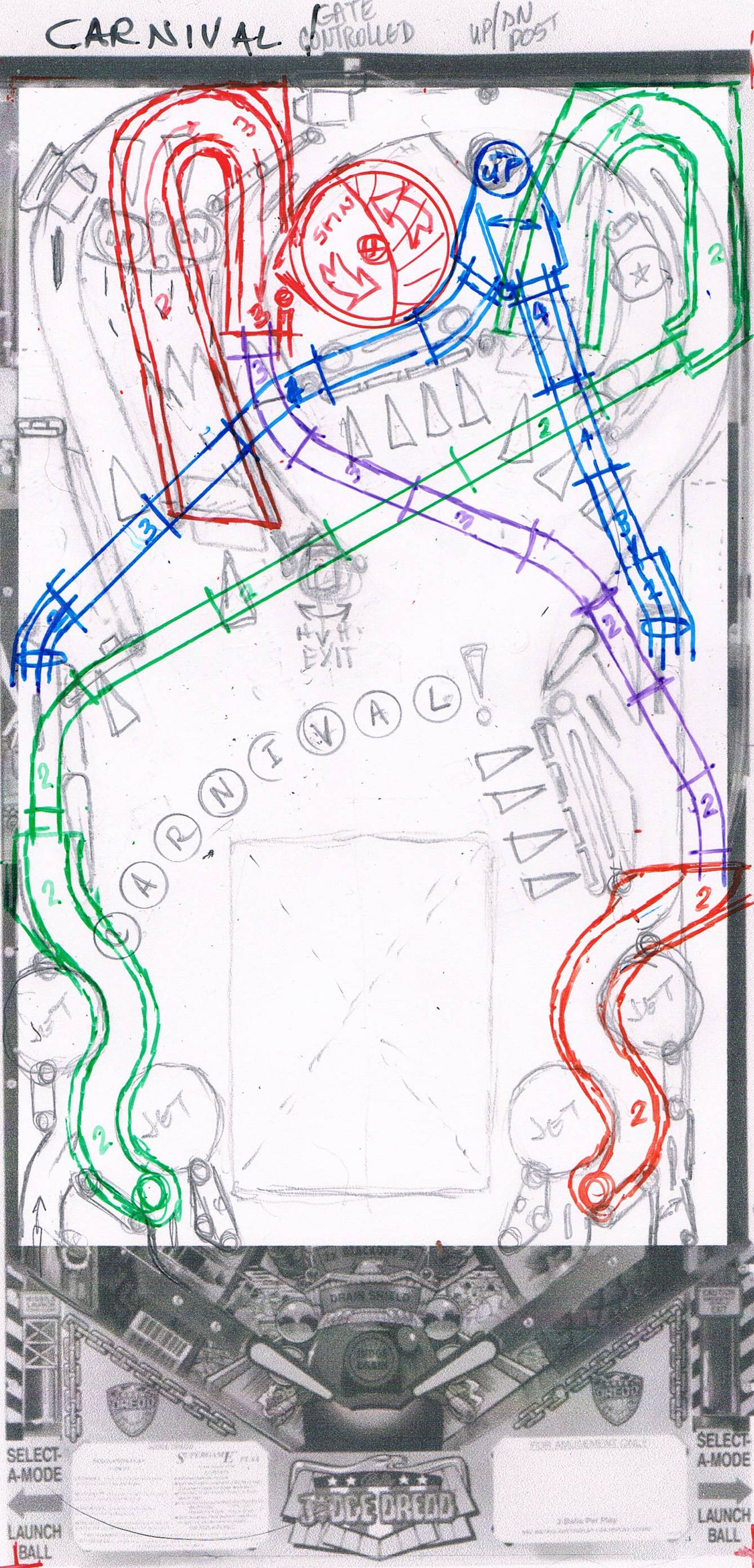 The design was done by John Trudeau.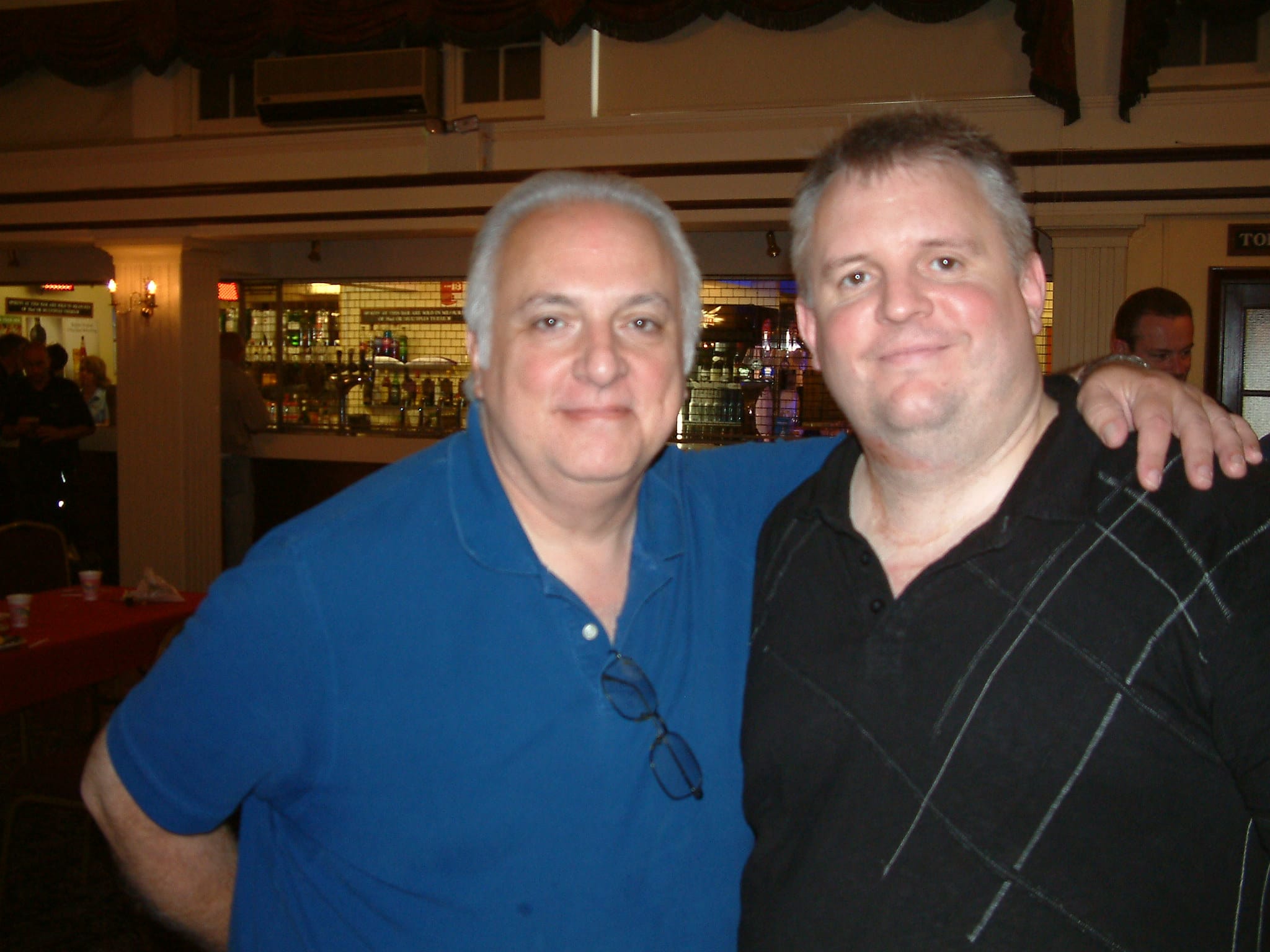 This image is believed to be from Expo in 2012, when Andrew Heighway and John Trudeau were in discussions about him designing a game for Heighway. This was before Trudeau joined Stern Pinball to design Mustang, WWE, and Ghostbusters.
Per Dave Sanders, these design drawings were as far as the game ever got, and after Trudeau joined Stern and they did not continue development of this game.
Disclaimer: Any articles, interviews, or mentions of pinball manufacturers or pinball products is NOT an endorsement.