— What Else is Happening in Pinball —
Pinball Inducted into the Toy Hall of Fame!
Pinball was inducted into the Toy Hall of Fame!  Pinball was joined by the Magic 8 Ball and Uno in the induction ceremony which happened last week.  This is getting some significant national coverage:
Also, check out the write up at toyhalloffame.org!  Yeah Pinball!!
---
Todd Tuckey Book Deal Drama
Back in June, it was announced that Todd Tuckey had signed a book deal to help write 10 books with Pinball Adventures.  Pinball Adventures (the publisher) and Todd have since had a falling out, and are in the process of discontinuing their relationship.  Last week Todd mentioned on Pinside he would not be involved in books 2-10.  Pinball Adventures and Tuckey then posted their sides on Pinside – you can follow along with the drama here (if you're into that sort of thing).
---
Zombie Yeti Teaser
Zombie Yeti shared the following on his Facebook page last week:
Space Force Pinball??  Does that mean, could it be that…no no no.  It sounds like this is not related to a future pinball machine 🙂  Looks very cool though!
---
Dutch Pinball Open
The Dutch Pinball Open took place last weekend, and guess who was there – Jack Danger of Dead Flip!  He has given tons of great updates while there – check out his Facebook here and Twitter here to check out all the pinball goodness and unique machines he's seen!
---
Mark Tremonti Joins Pinball Profile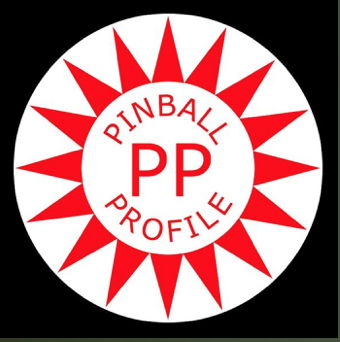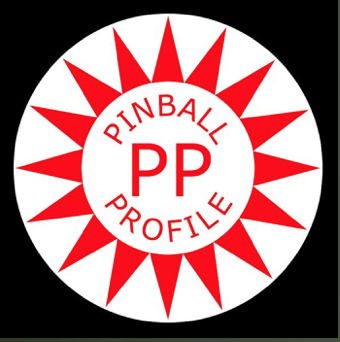 Jeff Teolis had a special guest last week on Pinball Profile – Mark Tremonti!  Mark is a musician, singer, songwriter, record producer, and is best known lead guitarist for Creed and Alter Bridge.  And guess what – he loves pinball!  Check out the episode here!
---
IFPA Partners with Pin Stadium
See Better, Play Better
Pin Stadium, based out of Cincinnati, Ohio, and IFPA located in the suburbs of Chicago, Illinois, are excited to announce that they are working together to help to grow the already rapidly expanding community of pinball worldwide. Josh Sharpe (the President of the IFPA and also top ranked player) reached out to Pin Stadium for sponsor and partnership for their amazing organizations, which hosts over 4600 events worldwide. These numbers are astounding and Josh and a large group of supporters have done an out-of-this-world job to make this happen.
About IFPA:
The objective of the International Flipper Pinball Association (IFPA) is to elevate the awareness and visibility of pinball across the globe and generate media coverage and corporate backing to bring the sport of competitive pinball back into the spotlight. There exists a very dedicated base of players and event organizers and the IFPA is ready to reach out and work closely with location owners, operators, distributors and the entire coin machine industry to maximize the exposure and accessibility of competitive pinball.
The IFPA has created the World Pinball Player Rankings (WPPR) to establish the first official rankings system of pinball players throughout the world. Through these endorsed tournaments and leagues, the IFPA crowns the World's Greatest Pinball Player at the end of each calendar year. IFPA endorsed leagues will give players a chance to prepare for tournaments and qualify for the League Champion's division at the next major IFPA tournament. IFPA endorsed tournaments will give players a chance to increase their WPPR rankings. For more information please visit: https://www.ifpapinball.com
This was a huge opportunity for Pin Stadium to be able to assist this incredible organization and to help bring improved visibility to the playfields for the IFPA players.
With the technology and performance of our lighting systems they will now provide 100% playfield lighting coverage for potentially thousands of players worldwide. This will help to assist them with improved shot accuracy, and as a result, better scores. Ball tracking is the most important aspect of competitive pinball, and so are high scores. No longer are the pinball machines going to struggle with lighting.
With the Pin Stadiums being successfully introduced officially to the competitive market in 2018 at PAPA's Pinburgh for the "Final Twelve", where Doug (the head of PAPA) said that he received very positive feedback from the players and also from the viewers of the stream. From that event, Pin Stadiumreceived the honor of being "PAPA  Approved"
With that said, it only makes sense for us to work with IFPA, who continues a long standing tradition of tournaments which fuel the industry of pinball. The vision we have with IFPA is to not only support them financially but to also offer special discount programs for tournament organizers to be able to elevate the experience for their players and the viewers of their streamed events, while also providing prize giveaways and gift cards to add to the prize pools at certain events.
The future is bright with Pin Stadium and IFPA. "See Better, Play Better." It's that simple. Here is what Josh Sharpe had to say about this partnership:
"We couldn't be more excited to partner with Pin Stadium on enhancing not only the playing experience for participants, but also the viewing experience for people that are finding the sport through the ever growing streaming of events all around the world. We look forward to connecting our pool of players, tournament directors and tournament streamers with Pin Stadium for the betterment of the sport going forward." – Josh Sharpe, IFPA President
---

— Cool and Crazy Stuff —
Joni Mitchell — Poet, Painter, Pinball Wizard
An article recently appeared on Forbes.com celebrating Joni Mitchell, winner of 9 Grammy Awards.  The title of the article was Celebrating Joni Mitchell — Poet, Painter, Pinball Wizard — At 75.  Check it out!!
---
The Pinball Club
Folks at Marco and Stern had some fun recreating The Breakfast Club!
---

— End of Post Bonus —
Get alerts for new posts from This Week in Pinball – follow us on Facebook, Twitter, or sign up by email: