Kingpin and Python's Pinball Circus Updates | Dead Flip Mock Ups | Cosmic Carnival Gameplay | Buffalo Black Knight Review | Mrs. Pin P4D | Scott Ian | Borg vs. Mountain Lion | RIP Grumpy Cat

— What Else is Happening in Pinball —
Kingpin and Python's Pinball Circus Updates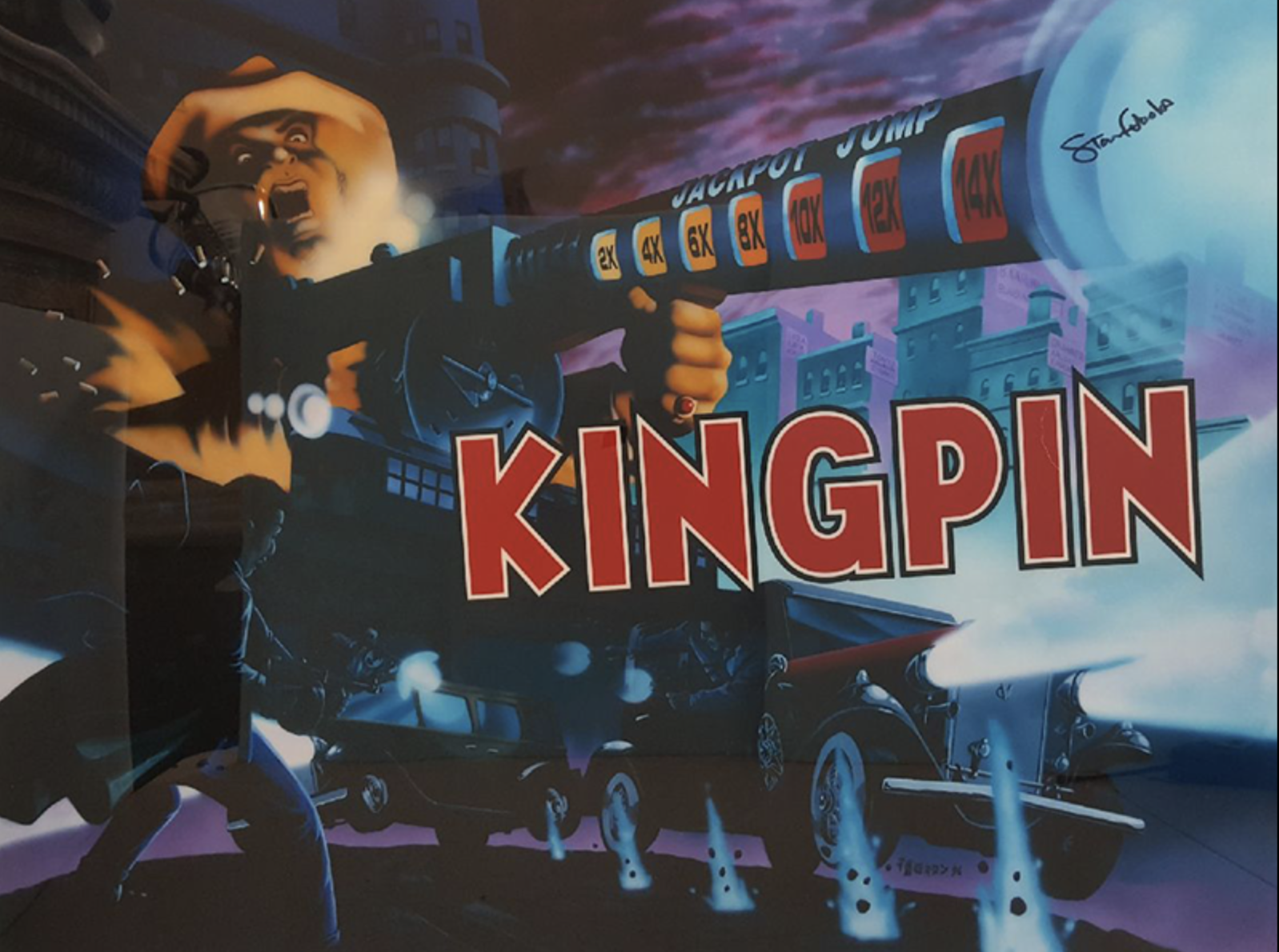 We got some updates regarding the progress on Kingpin last week from the team at Circus Maximus. You can read about all the updates on Pinside starting with this post. Here are a few highlights:

"We just brought back a batch of parts for a small sample run to finalize all the production parts, etc. Cabinets for this sample run were not quite ready when we were in Chicago last week, so they should arrive in a couple weeks.

Right now the focus is getting everything setup for the production run as far as finalizing which standard parts vs what will be custom parts, testing the custom parts that have been prototyped and built in a small quantity, etc.

Stan (the original artist) has been working with us on a couple small tweaks/corrections in the artwork (mostly on the cabinet and brightening up the translight as the original was not supposed to be as dark), etc. Did you know that the original artwork for the cabinet had a different person on it than the ones that were actually made? That person didn't want to be on it, so he was replaced with someone different.

We have a trip out to LA planned in the next couple weeks to finalize some playfield details.

We should be showing off some new features at SFGE as Jimmy/Compy mentioned. And we intend to have multiple Kingpins at Pinball Expo this year.

I still firmly believe that there will be new Kingpin owners later this year. The real question will be how many."

…

"Since many of the parts require a 12 week lead-time in quantity, we've prioritized getting the production details finalized before the main focus switches to the 2.0 side. It's still a main feature for us, but as a small team, the hardware engineering and production plan needs the current focus. As production get's nearer, my time will start to shift more towards the 2.0 side and less towards the hardware/production side."
Some updates were also given on Python's Pinball Circus: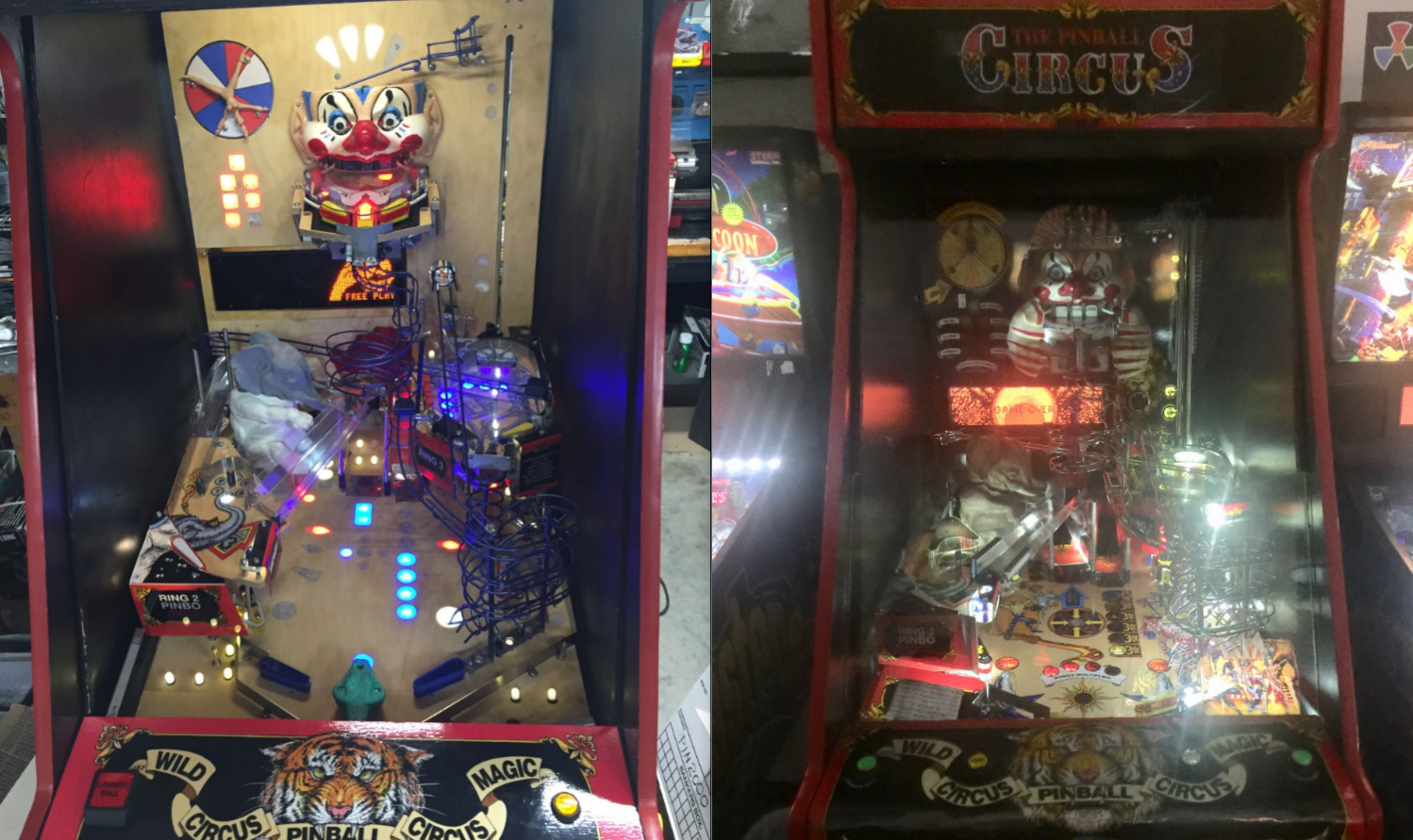 "Since Python's Pinball Circus requires a much larger amount of re-design, Kingpin is being done first to give us the resources to finish Python's Pinball Circus.

Once Kingpin hits the assembly line, it's back to fulfilling our promise to Python.

The whitewood we built of PPC was mainly done to give us a machine to compare any updates/changes so we can make sure they improve the game. For instance, the snake between the flippers really didn't work as intended now that we tested that out on the whitewood vs the original. The snake was an important part for Python, so the snake will likely be repurposed elsewhere in the game. Most likely as a kickback in an outlane or something.

Items such as adding a real plunger and skill shot, and a few other items to make it play more like a pinball and less like a redemption are all in the roadmap. So far most of the planned physical changes are in the bottom half of the main playfield."

…

"Python told us that he trusted us to get the game finished and built and knew we'd make the right decisions for the game. While there were plenty of crazy moments in our time with Python, most of which I'll never forget, this one stands out as one of the best, if not the best.

And while we are doing this game as a tribute to Python, if an idea of his doesn't work well enough, we will make changes. Pinball Circus will be "The Greatest Pinball Show on Earth" as Python wanted it when we are done."
For more in-depth information on Python's Pinball Circus, click here!
For more in-depth information on Kingpin, click here!
---
Dead Flip Mock Ups
Our friend Jack Danger from Dead Flip was busy this week mocking up cabinet artwork for The Muppet Show, Pokémon, and Little Shop of Horrors pinball ideas. When asked about these pins, he shared on Facebook: "This is merely daydreaming photoshop folks. But if we wish hard enough…"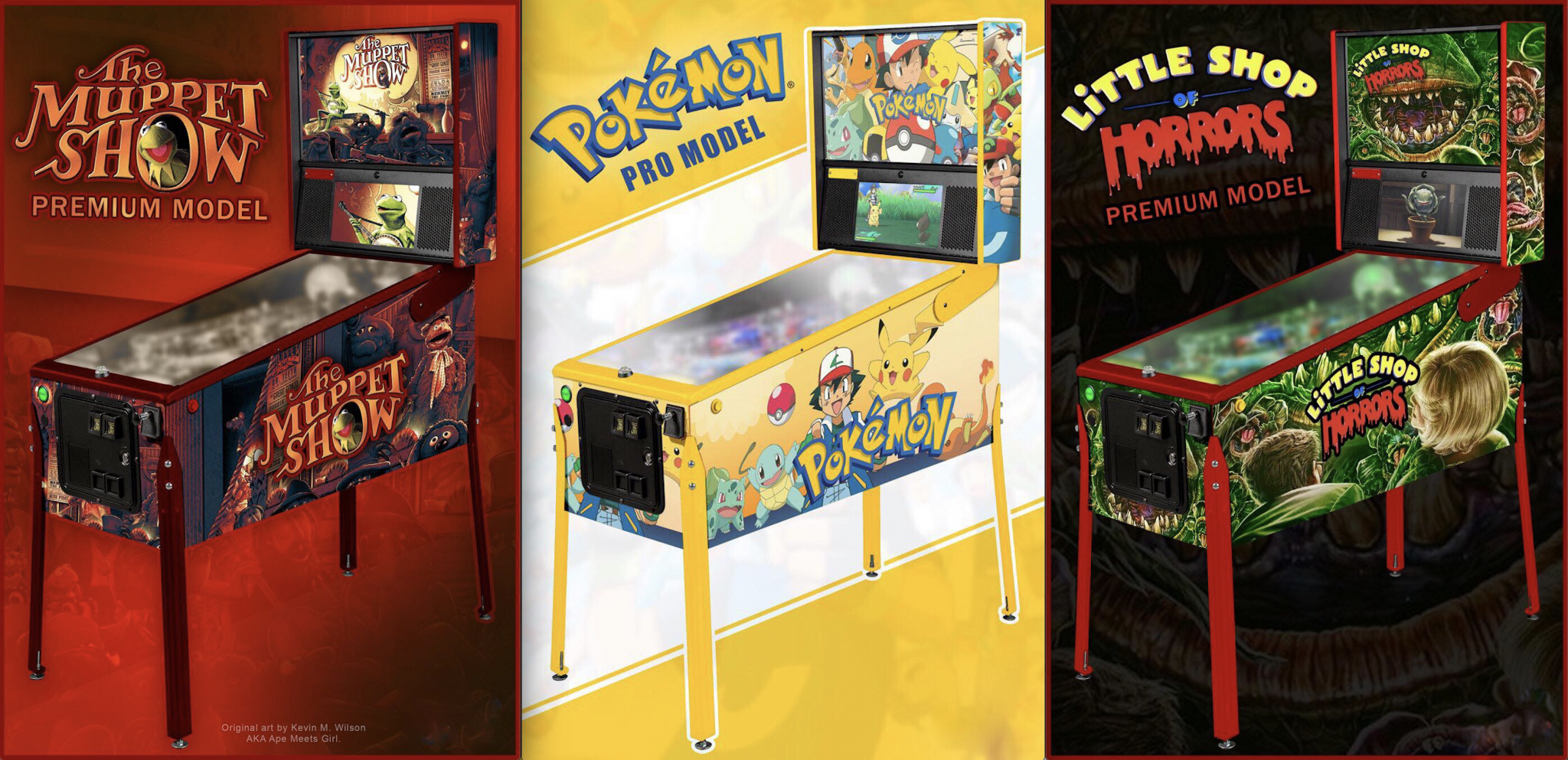 Hmmm…what is Jack Danger up to?
Also a huge CONGRATS to Dead Flip on his four year Twitch partnership anniversary, and for getting his very own trading card!!
---
Cosmic Carnival New Gameplay Video
Our friends at SunCoast Pinball shared a new gameplay video of their upcoming machine, Cosmic Carnival – check it out!
---
Buffalo Pinball Black Knight Sword of Rage Review
Our friends at Buffalo Pinball gave a review last week of Black Knights Sword of Rage – check it out!

---
New York City Pinball Championships
Congrats to Keith Elwin, who won the NYC Pinball Championships by beating out Steven Bowden (2nd), Raymond Davidson (3rd), and Jerry Bernard (4th). The Classics tournament was won by Bowen Kerins, and the Dahlia Rowan Memorial women's tournament was won by Julie Dorssers. Congrats to all on a successful event!
---
Mrs. Pin's Pinball For Dummies: Playing in your First Tournament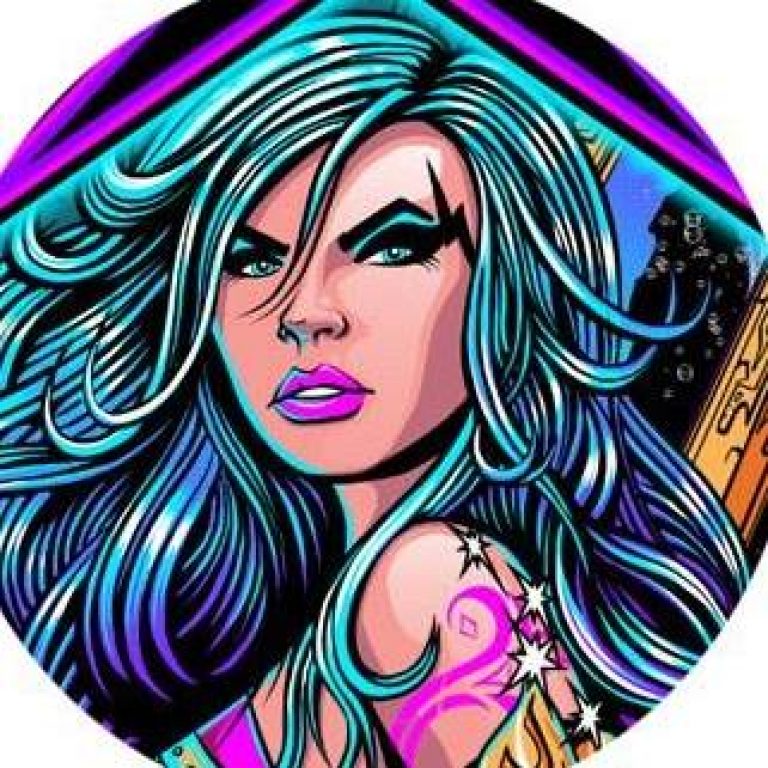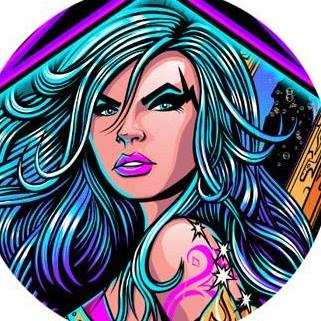 Our friends at Mrs. Pin's Pinball Podcast shared a Pinball For Dummies edition last week that covered Playing in your First Tournament – so if you're interested in checking out a local tournament, give it a listen!
---

— Cool and Crazy Stuff —
Scott Ian of Anthrax Playing Black Knight Sword of Rage
---
First Aid Game
You revive the dummy, and get to play pinball I think?
---
Pinball Pregnancy Annoucement
The first step towards being great parents is including pinball in the announcement!
---
John Borg vs. Slash's Mountain Lion
Don't rub the belly of a Big Cat because it will try to eat you!!
---

— End of Post Bonus —
RIP Grumpy Cat
Happy Birthday Steven Bowden and Ed Vanderveen!
---
Disclaimer: Any articles, interviews, or mentions of pinball manufacturers or pinball products is NOT an endorsement.