This list is our current obsessions in pinball machines and will surely change in the near future.
---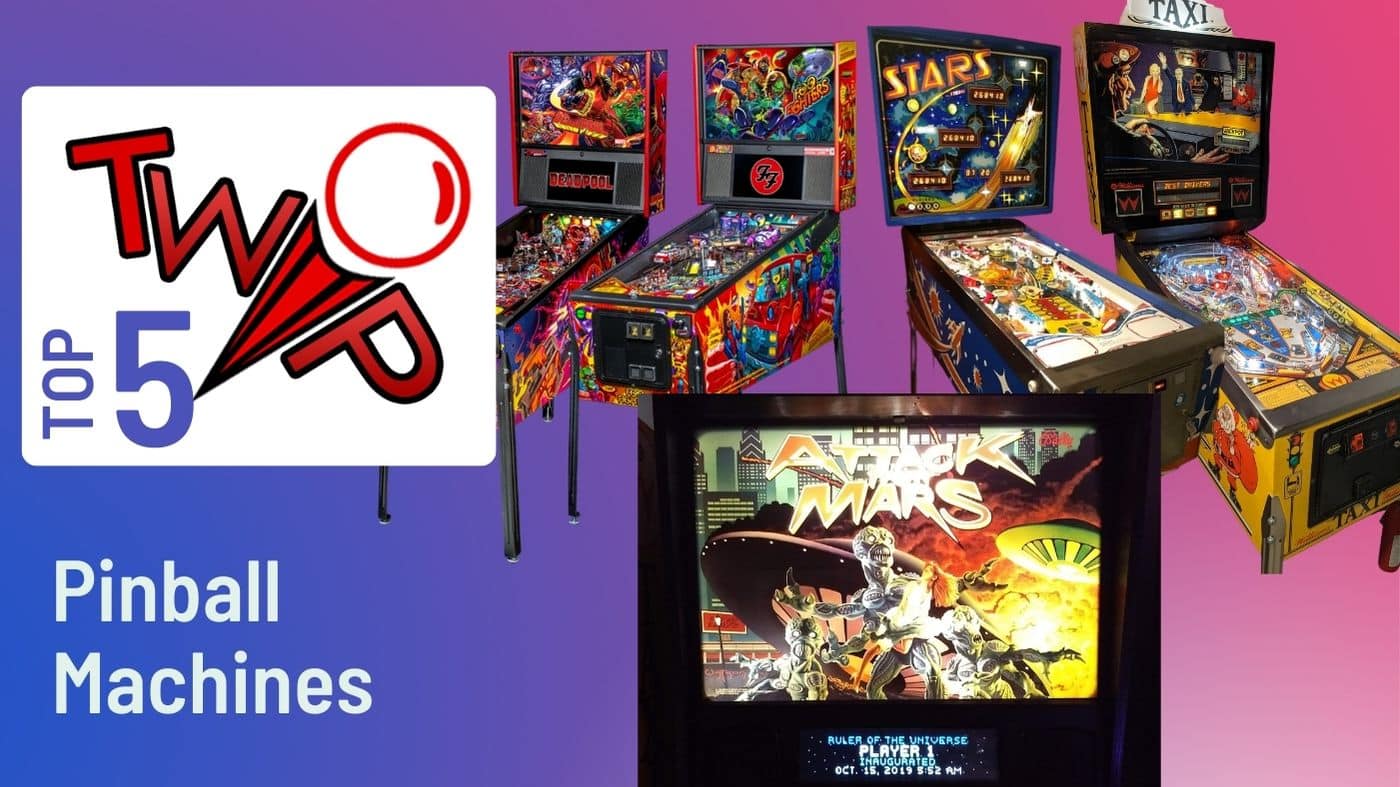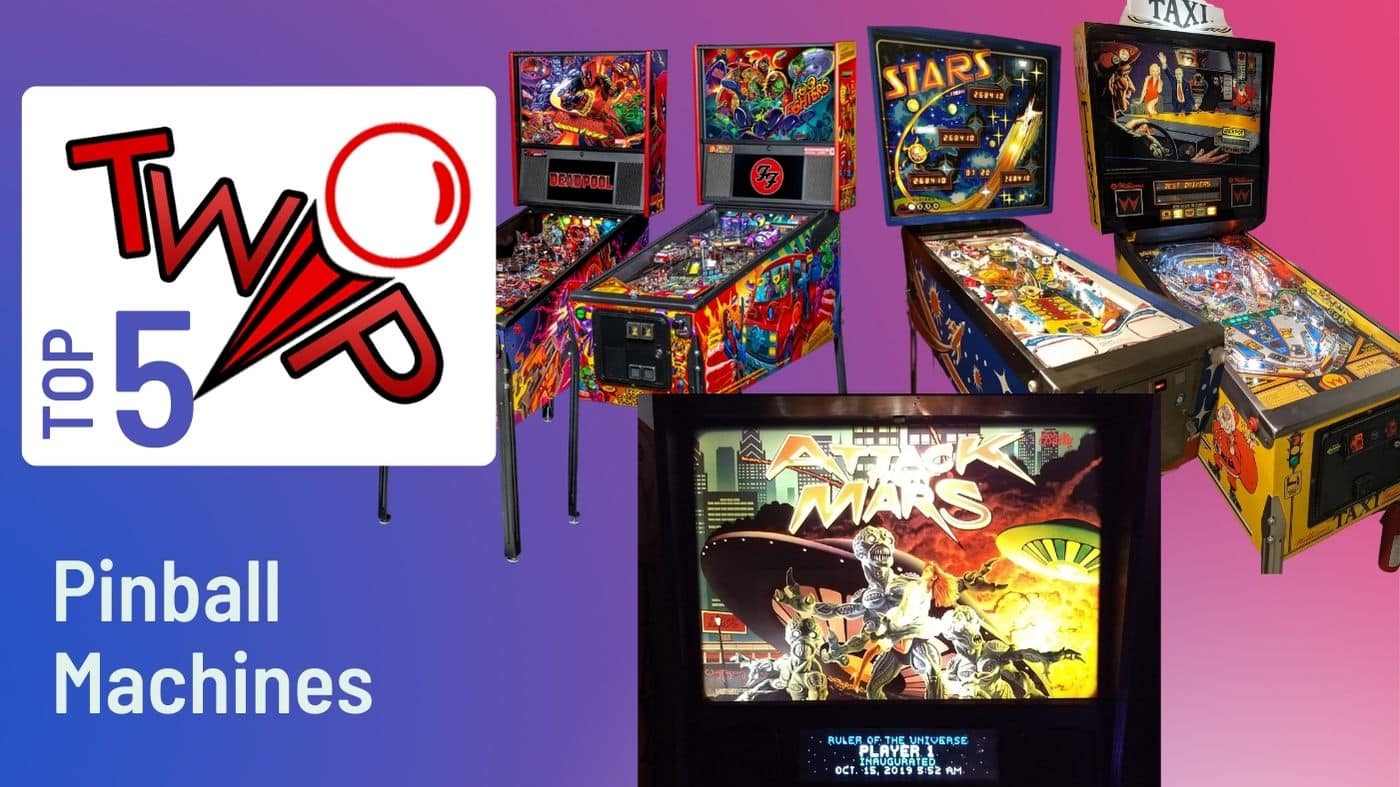 Thanks to Colin Alsheimer from Kineticist and Joel Engelberth from Triple Drain Pinball Podcast for suggesting this current top 5 pinball machine collaboration.
This list is our current obsessions in pinball machines and will surely change in the near future. One of the many things we love about pinball is how there is a machine out there for everyone. Like a fine wine, you just need to find the machine that fits your tastes.
---
#5: Attack From Mars by Bally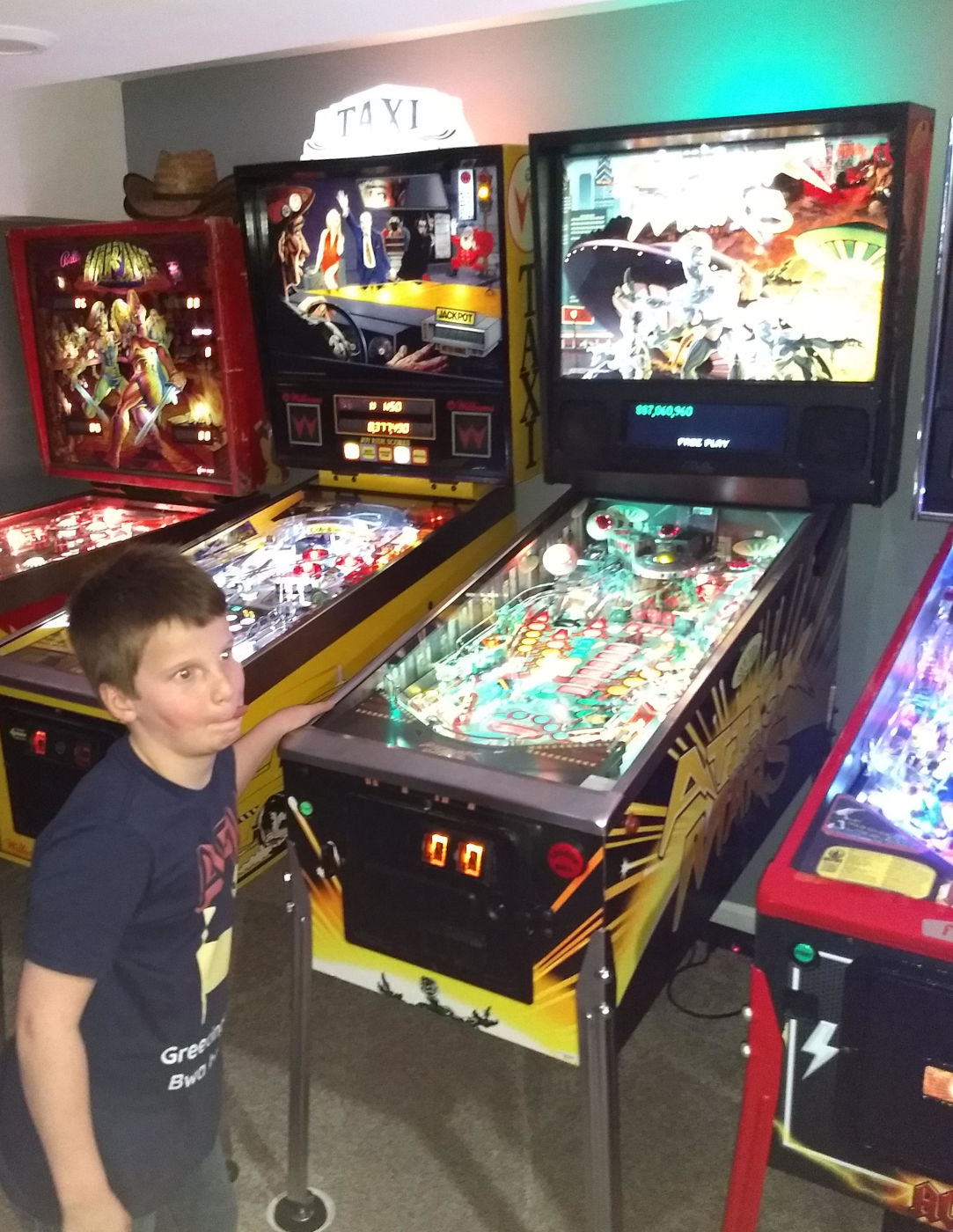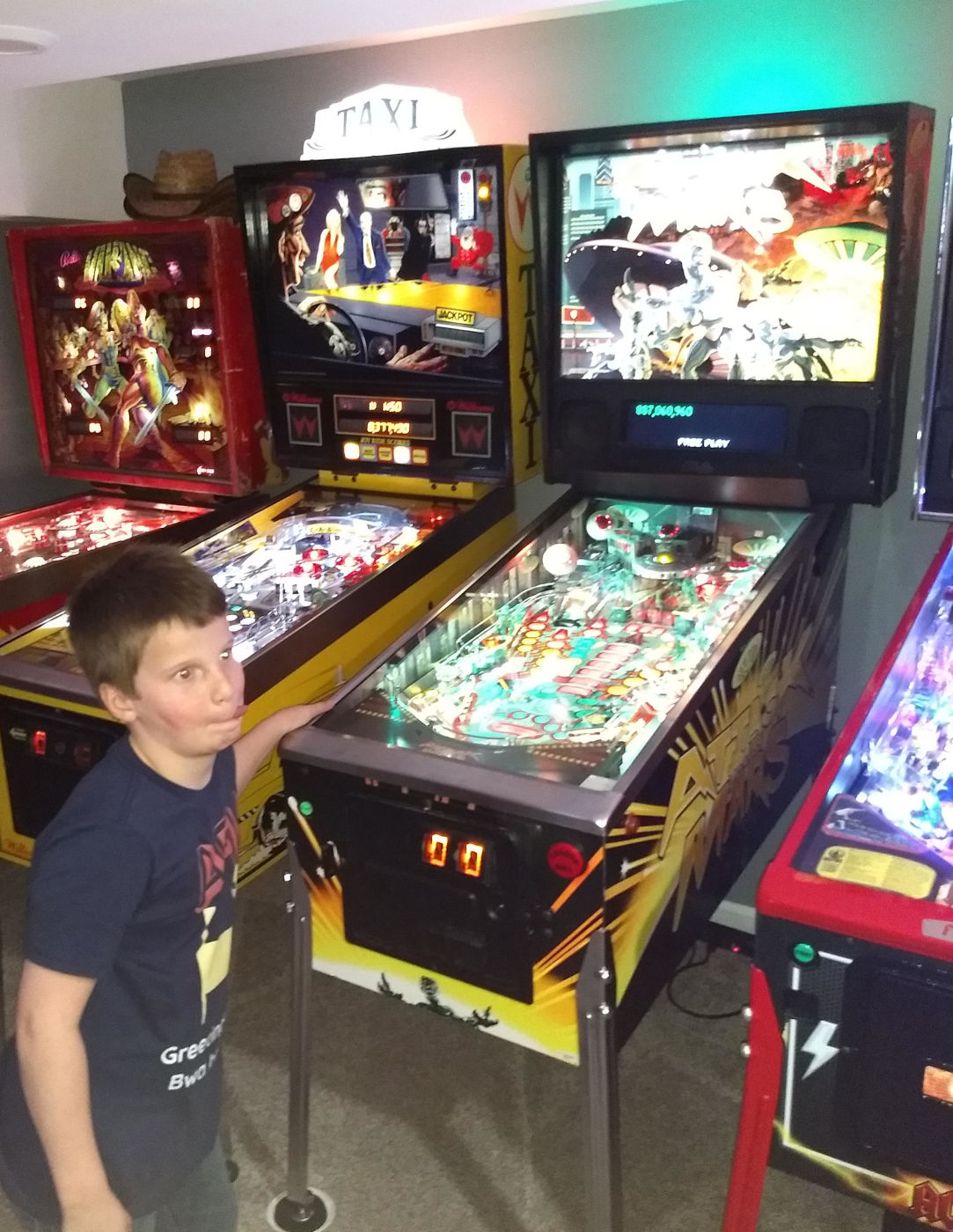 The easy ruleset. The challenging play. Destroying saucers. Jumping martians. The humor. Rule the Universe!
#4: Taxi by Williams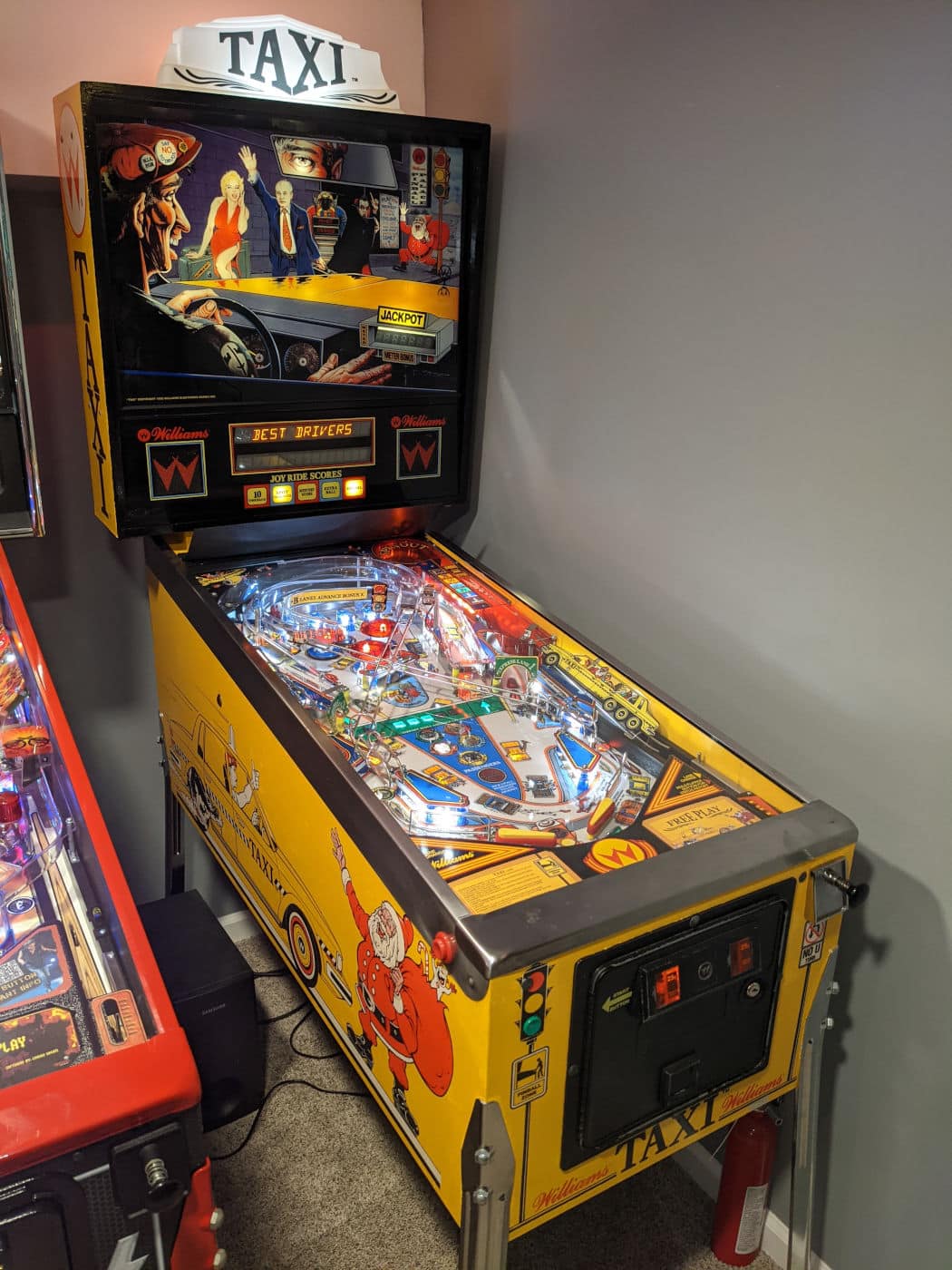 I have always enjoyed System 11 games. They tend to have the simple straight forward rulesets with fun shots and layout. You get one multiball option that you can use repeatedly to advance through the game. Mark Ritchie did it beautifully in Taxi making you hit every shot in the game to reach the progressive jackpot. Stealing ball locks, repeatable airport ramps, and that glorious bell rounded out Taxi to make it my top System 11 pick. I miss you Marilyn!
#3: Deadpool by Stern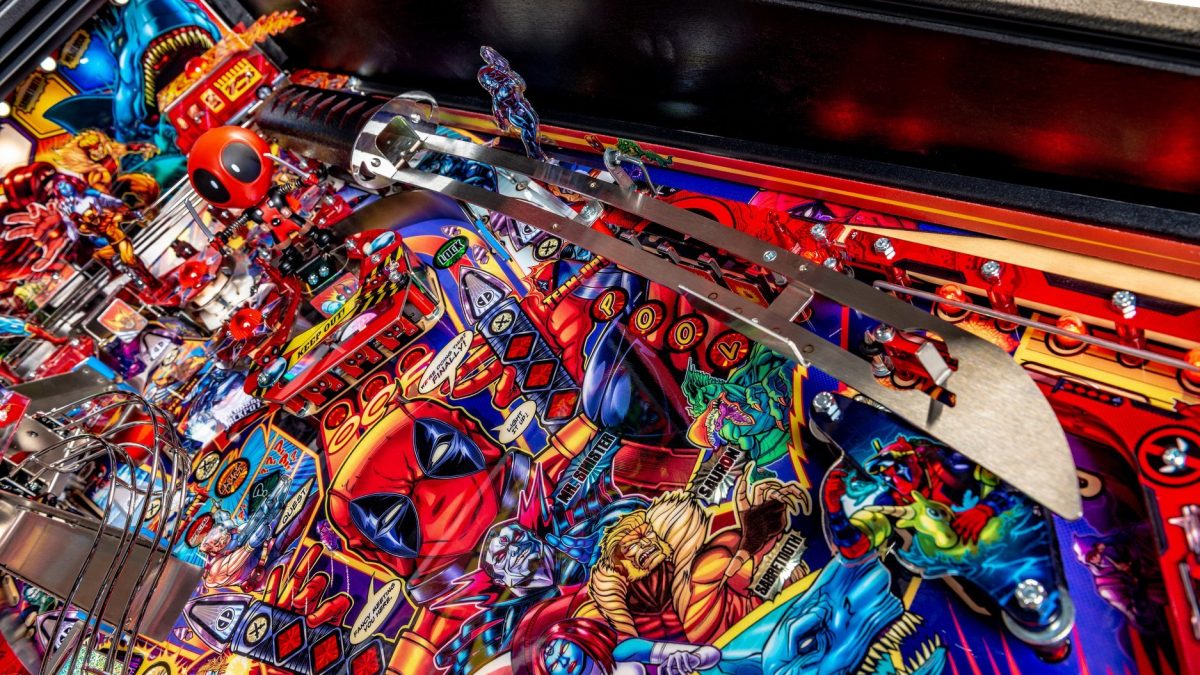 Deadpool wins for best sword, best humor, and most red in a pinball machine. It is another easy to understand ruleset. Code depth is overrated. I also love all of the original music for the pin in the most absurd styles. How many games have a polka in them? I guess this and Weird Al. Deadpool is probably the only game that I will watch the Match sequence every time to see the joke option at the top. It brings all of the best of art, music, gameplay, and humor together for an amazing pinball machine.
#2: Stars 2021 by Stern Electronics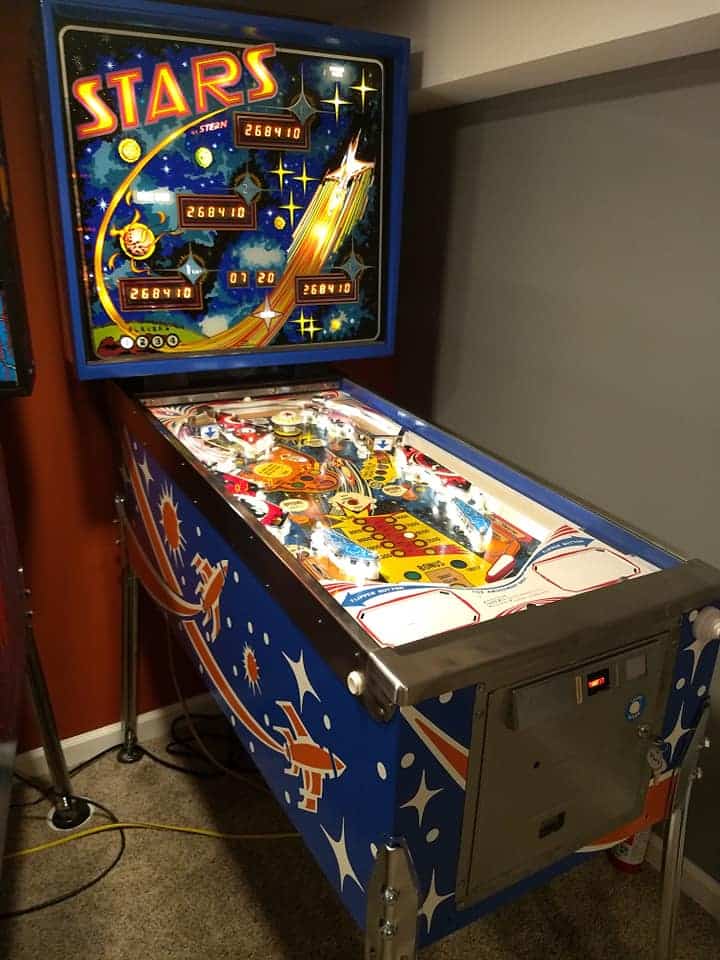 The Stars layout is one of the best ever created for a single layer pinball machine. Then you add the new code using BSOS (Bally/Stern Operating System) and you now have new music and sounds, ball save, levels to the stars, modes, and a wizard mode. It takes Stars to the next level and a super addictive game to play. Along with the fact that Stars is my birth year pin means it won't leave my basement.
#1: Foo Fighters by Stern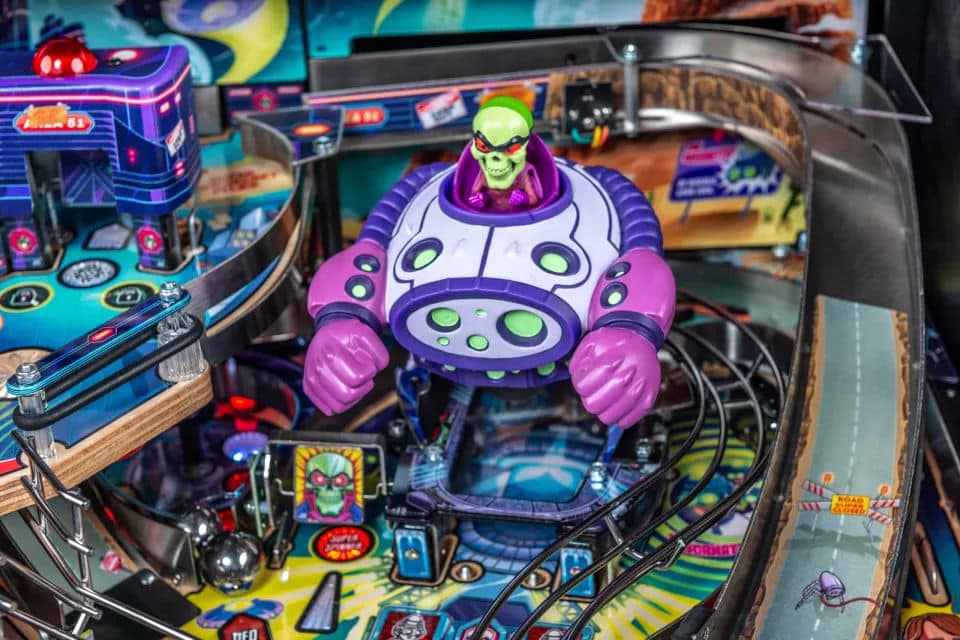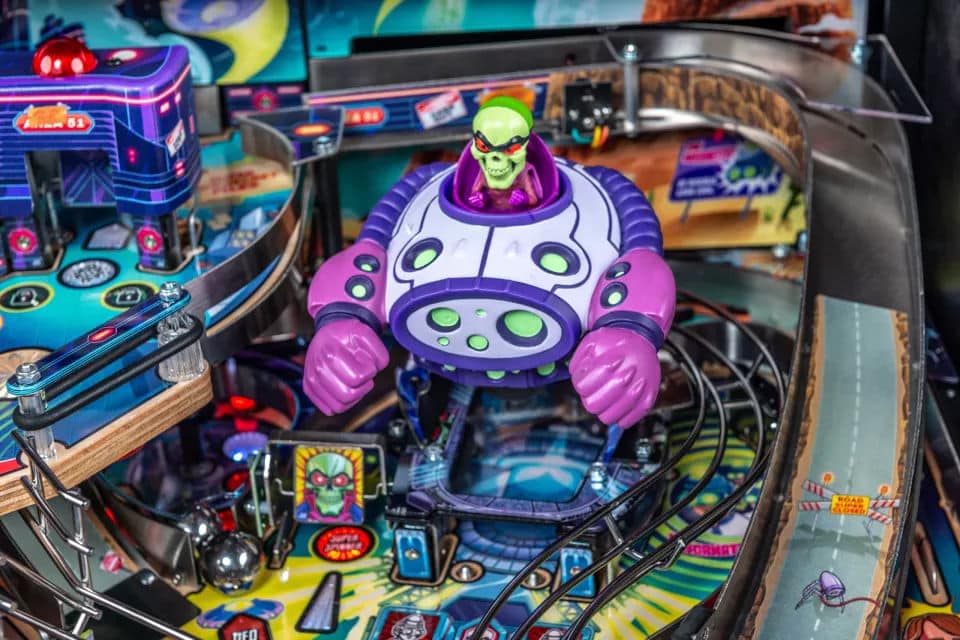 Foo Fighters is the game I'm playing the most right now. It is my newest machine so that is a small part of why it is getting attention, but it has all the right things that matches my taste. I can understand the rules. I love the humor, flow of the shots, and the music is awesome; though there isn't a polka.
---