— This Week's Top 5 Stories —
1. Deadpool Shipping
One of the best things about Stern reveals – we saw the gameplay reveal of Deadpool by Dead Flip on August 15th. Within a week, we are seeing Deadpool machines in the wild!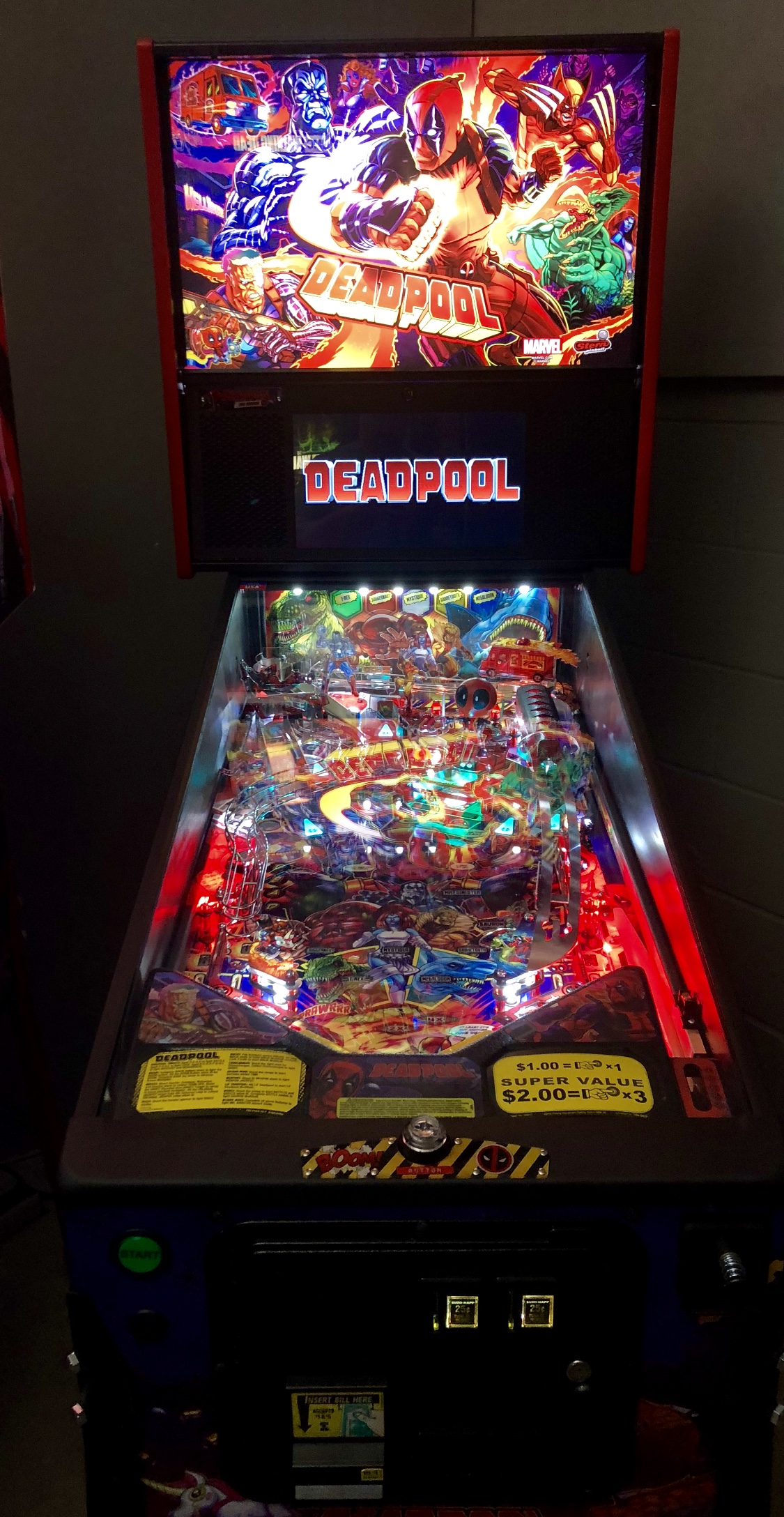 My Deadpool Experience
8/15: Deadpool Stream
8/22: Stern builds machine that will end up in Indianapolis
8/24: Said machine set up on location at Centerpoint Brewery in Indianapolis
8/25: Is 11:00 AM too early for me to go to a brewery?
And this is happening all over the place!! Well done Stern.
In case you missed it, This Week in Pinball did a DEEP DIVE into Deadpool last week where we go over many of the rules and an in-depth overview of the machine. This week we'll be doing our five LIKES and five DISLIKES of the machine – stay tuned!
---
2. Tanio Klyce Interview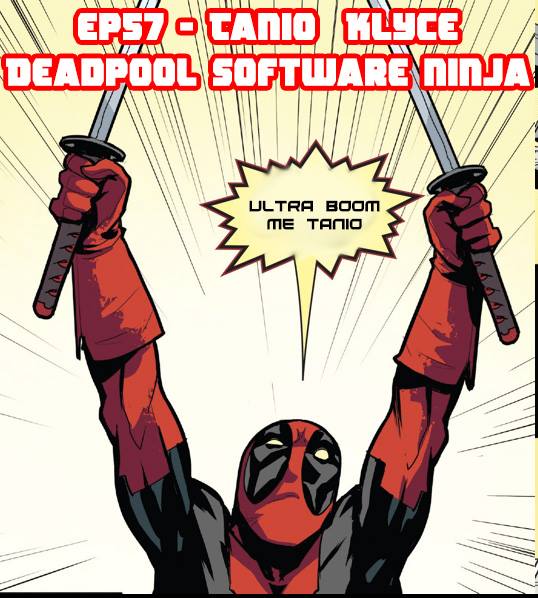 The Head 2 Head Pinball podcast interviewed Tanio Klyce on their podcast last week – it was a great way to get to know Tanio, who has worked on software for Stern for many machines in the past. Deadpool is his first time being the "lead" on software. This interview is packed with interesting information about Deadpool and Tanio Klyce – here are just a few highlights:
Ryan C: So lets talk about Deadpool rules, so what is the story? You're Deadpool, you're hanging out in your basement with your friends, playing his own game, there is a Seawitch in the background. Is it Flight 2000, what is the other game in the background?
Tanio: There is a Flight 2000, a Quicksilver – Colossus is playing a Quicksilver…we've got Frenzy and Berserk. So he's hanging out in the – that scene is called the Hellhouse. In the Comics, the Hellhouse is a place where mercenaries hang out, and it is kind of a clubhouse, and whenever jobs come in for mercenaries to do they'll go up and take the job and go out and do it. So we turned that into the Hellhouse arcade. And he's there hanging out with his buddies, who are Colossus and Wolverine and Dazzler and Domino. That is the base of operations – before you start any modes, you're hanging out in the Hellhouse and that is where you always come back to.
Ryan C: So your goal is to defeat all the villains, and you can get your sidekicks to help you along the way?
Tanio: Yeah, that is the Team Up feature. There are four of those Team Up characters, and each one has a shot associated with them. So during main play when you're in the Hellhouse, you shoot the left orbit – that is the Dazzler shot and there is the Dazzler spinner, and on the LE/Premium there is also a disco ball associated with her. So that shot will collect Dazzler as a Team Up character. Wolverine is right up the center spinner. Colassus is on a shot that I call the inner loop…it is underneath the left ramp, it is a little bit difficult to see from above, but it is a pretty neat shot, it is to the left of the scoop. You shoot in there and it turns back around and hits a target that it tucked behind by the pop bumpers. The right orbit is Domino. You shoot each one of those shots a couple times, and that will qualify them to be team up characters. Then when you go into the Hellhouse scoop, you can start a Battle. If you've collected – say Wolverine as a Team Up, then he'll help you in the Battle. You hit his shot and he'll jump in and do a bunch of damage to whoever you're fighting, then he also brings an extra ability to each mode…each character adds a different type of ability or power up.
There are three battles, and those are the fighting game modes and you're fighting against Juggernaut, Mystique, and Sabretooth…
Ryan C: So what is the difference between the [Battle] modes and the Quests?
Tanio: The way you qualify a Battle is you complete the DEAD targets on the left and you go in the scoop. To qualify the Quests, you hit the right orbit a certain number of times, and that shot is also the Chimichanga truck shot. Once you hit that shot, it spreads chimichangas all over the playfield and everything lights up as orange shots. Once you collect enough chimichangas…that will qualify Quest. And the chimichanga truck also doubles as the time machine. So when you go in the scoop you can choose to go on a Quest, and once you do that you go on a Quest with Cable. He is sending you off into some treacherous situation in the past to collect DNA from one of the prehistoric creatures, either the Megalodon or the T-Rex. Those items you're collecting – you need those to get to the Mr. Sinister final wizard mode.
Marty: Was Lil' Deadpool part of the whole Deadpool thing, or was that something introduced here? I am not that familiar with the comics…
Tanio: Lil' Deadpool shows up in the comics…he is on the first page of the comic…he is giving you a synopsis of what happened last time in the last comic. So we latched onto him as our centralized character/toy. We've got Deadpool as the guy that is the smart mouth, he is antagonizing, sometimes he's your buddy and sometimes he's insulting you. Lil' Deadpool is more of a friendly cheerleader kind of character, cute and funny and sometimes raunchy but not too much.
Ryan C: The disco mode – we saw the disco mode on the stream with the Pro. But for the Premium and LE it is going to be a little bit different because the disco ball is there and it will spin around. Where is the light being projected from to hit the disco ball, and are you dimming the lights? What is that going to be like?
Tanio: There are some pretty cool spotlights that are single small LEDs – this is the first time we're using them. One of them is hidden behind Wolverine, and the other one is hidden behind Dazzler. They're tiny and they're very directional and they do a good job projecting the light. And yes, I'm dimming the GI and the playfield lights a bit so you can see the projection. I'm pretty happy with the effect. If you're room isn't fully bright, you'll see some disco lighting on your walls and stuff coming out of the playfield. It is pretty impressive…it is pretty cool.
On the LE/Premium you also have – the left orbit turns into a whole loop shot. On the Pro there is a passive gate…on the LE/Premium it opens up that gate, and then there is a ramp that goes down and will divert the ball back to the flipper. There is a whole disco loops mode coming in the Premium/LE. It's got disco lights, disco music.
Ryan C: The BOOM button – BOOM will spot you a shot when you're in a mode, is that right?
Tanio: The rule is – you complete the bottom lanes which spell BOOM. Each time you do that you collect a bomb, and that lights the BOOM button. The first three times you collect it you collect a small bomb. But if you hold off [using them] and you get four of them, you get a super bomb. If you hit the BOOM button with one of the smaller bombs, then you get a single shot…the most valuable thing on the playfield.
Ryan C: Please tell me the super bomb just does everything…tell me that is where you're going with this…
Tanio: That is where I'm going, yes. The super bomb does everything. [Meaning it cashes in all lit playfield shots]
Listen to the full interview here!
---
3. Paul Faris Joins deeproot Pinball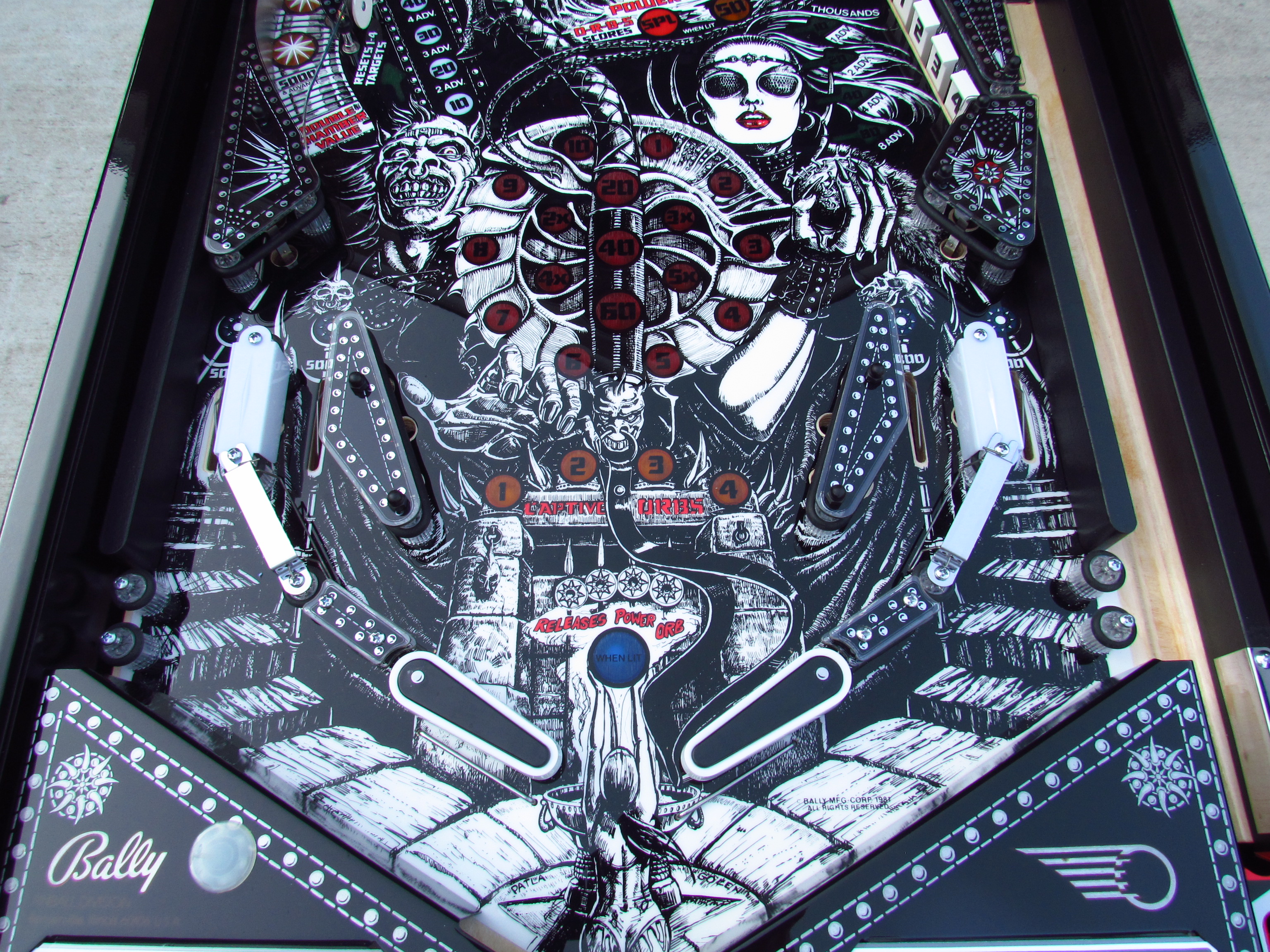 Dennis Nordman announced on Pinside last week that legendary pinball artist, Paul Faris, has joined deeproot Pinball! Paul Faris has worked on many pinball machines – check out a list here. Dennis also shared that Paul would be the artist on the original themed game that Dennis is currently working on at deeproot:
"I'm happy to announce that Paul Faris has joined the deeproot pinball team. Paul is legendary in the pinball world for his hand-painted backglasses. Paul will be working on several games, but I'm most excited to be working with him on my original theme pinball game. It's a theme that we are both passionate about, and I think the pinball world will love it…Paul will do a hand painted backglass for my deeproot game. I want to thank Robert for bringing him on board, and for allowing me to do one of my dream themes for pinball."
deeproot Pinball has assembled quite a team – we look forward to seeing what they've been working on!
---
4. Greg Freres is the Artist for Elvira 3
Christopher Franchi posted some Elvira artwork on Facebook last week, which got people wondering if he was going to be doing the artwork for Stern's upcoming Elvira 3 pinball machine. Check out the Elvira artwork from Franchi here!
However, Dennis Nordman confirmed on this Pinside post that Greg Freres – not Christopher Franchi – is the artist for Stern's upcoming game with the Elvira theme:
"To clear up any confusion, I finished the playfield design, and Greg Freres is doing the art."
Of course, with Dennis no longer being at Stern, it is possible that things could or have changed. But Greg Freres was the artist for both Elvira and the Party Monsters and Scared Stiff, the other two Elvira themed pinball machines, so it does seem to be a good bet he'd be on the third Elvira machine.
---
5. Eddie Munster Coming to the Texas Pinball Festival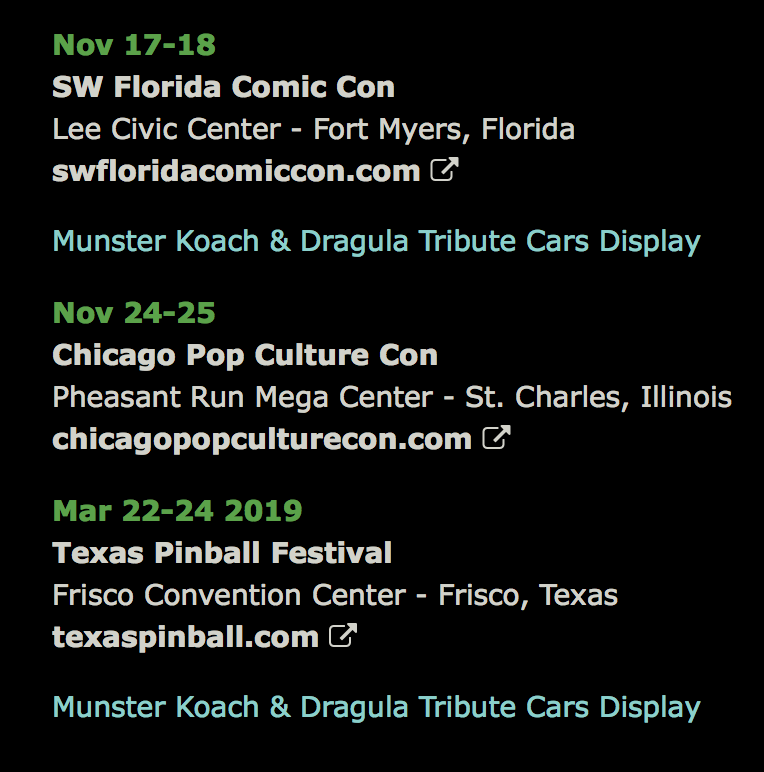 Munsters is rumored to be an upcoming title to be released by Stern Pinball later this year. On the Munsters official website, they list a schedule of upcoming personal appearances for Butch Patrick, who played Eddie Munster (the werewolf kid). As reported in May on This Week in Pinball, they had previously listed Texas Pinball Festival as a future appearance for Butch Patrick, but it was quickly deleted.
This week, it was once again added to list of future appearances! Check it out here (just scroll down). We're looking forward to seeing the reveal of this pinball machine!
(Note: we'll cover the artwork leak tomorrow)
---
Get alerts for new posts from This Week in Pinball – follow us on Facebook, Twitter, or sign up by email:
---
LAST CHANCE TO ENTER August Giveaways!
Check out the August Giveaways here! There are TWO WAYS to enter:
1. Consider making a monthly donation via the PayPal button below or Patreon, which you can find here. You'll automatically be entered each month you make a donation, and also get additional TWIPerks based on your giving level. Your contribution will help support this website.
[wp_paypal button="donate" name="My product"]
2. Donate nothing, and send an email to thisweekinpinball@gmail.com to let us know you want to be entered, and include your name, address (including city and state), and email address, and you'll be entered for that month. You'll just have to send the email every month to be included.
---

Identify the pinball machine pictured below for a chance to win a limited This Week in Pinball Lapel Pin! Drawing will be held monthly!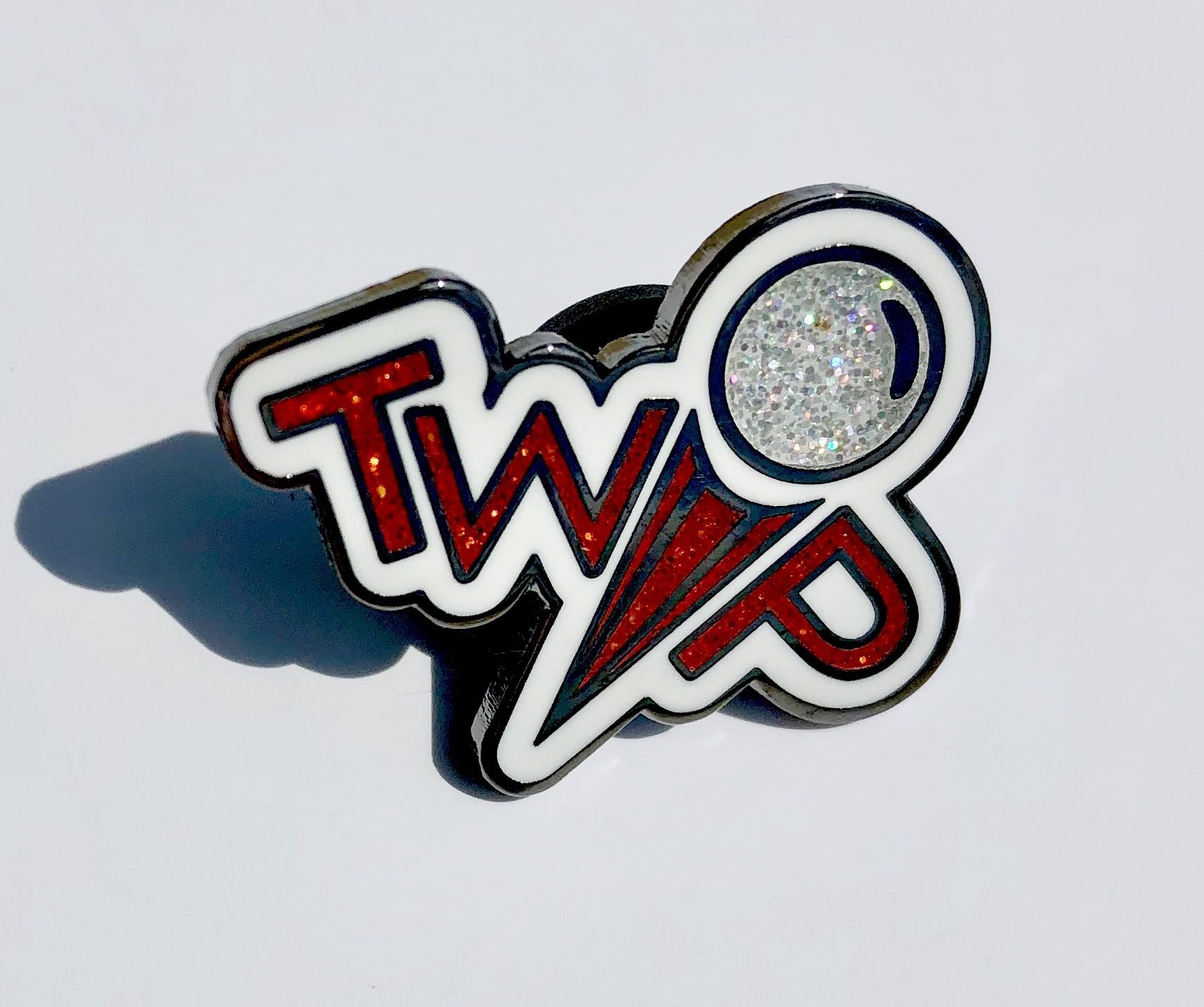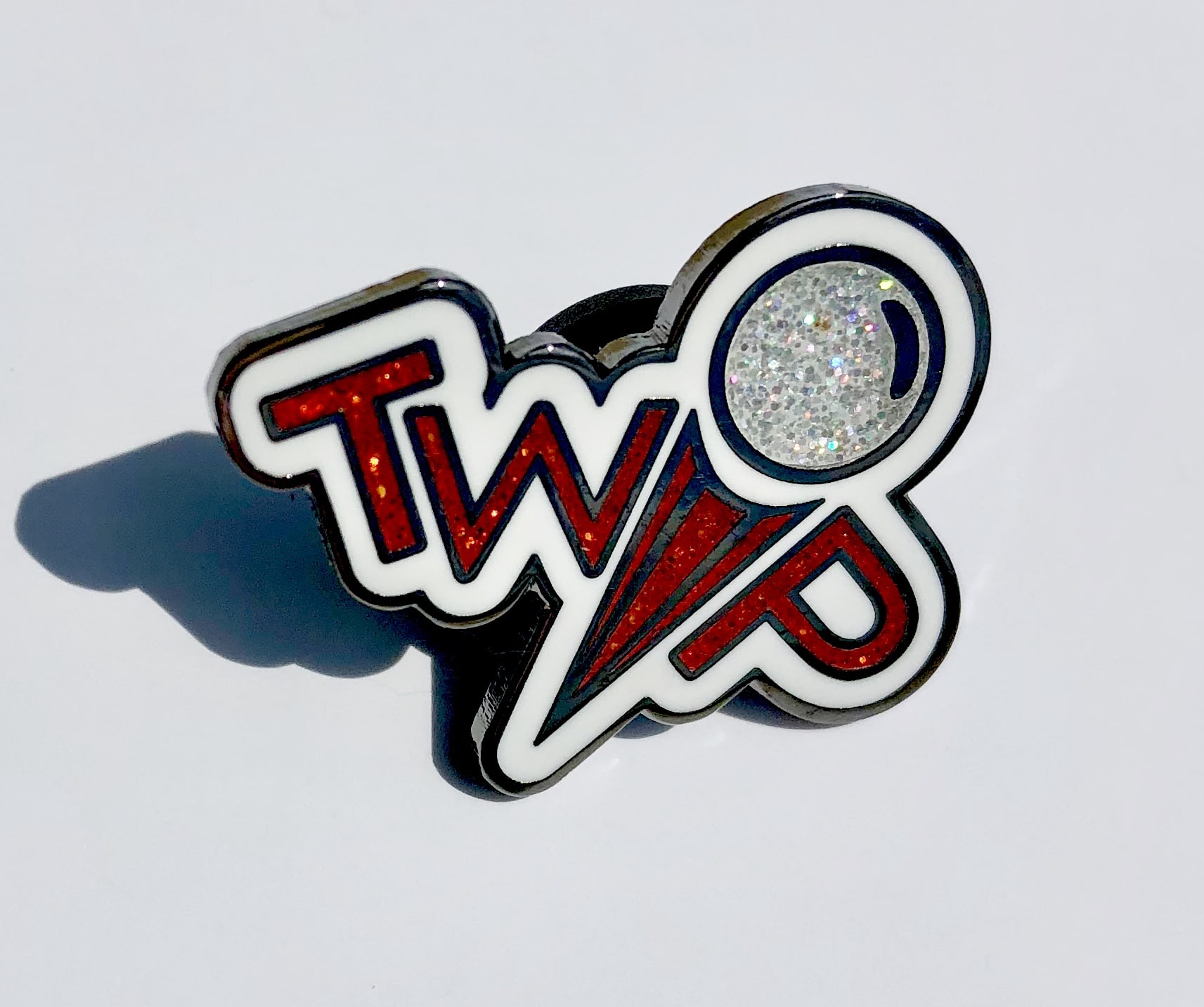 Last Week's answer: Guns N' Roses
Email guesses to thisweekinpinball@gmail.com, correct answers will be entered into the drawing for the limited TWIP Lapel Pin!
---

— Presented By —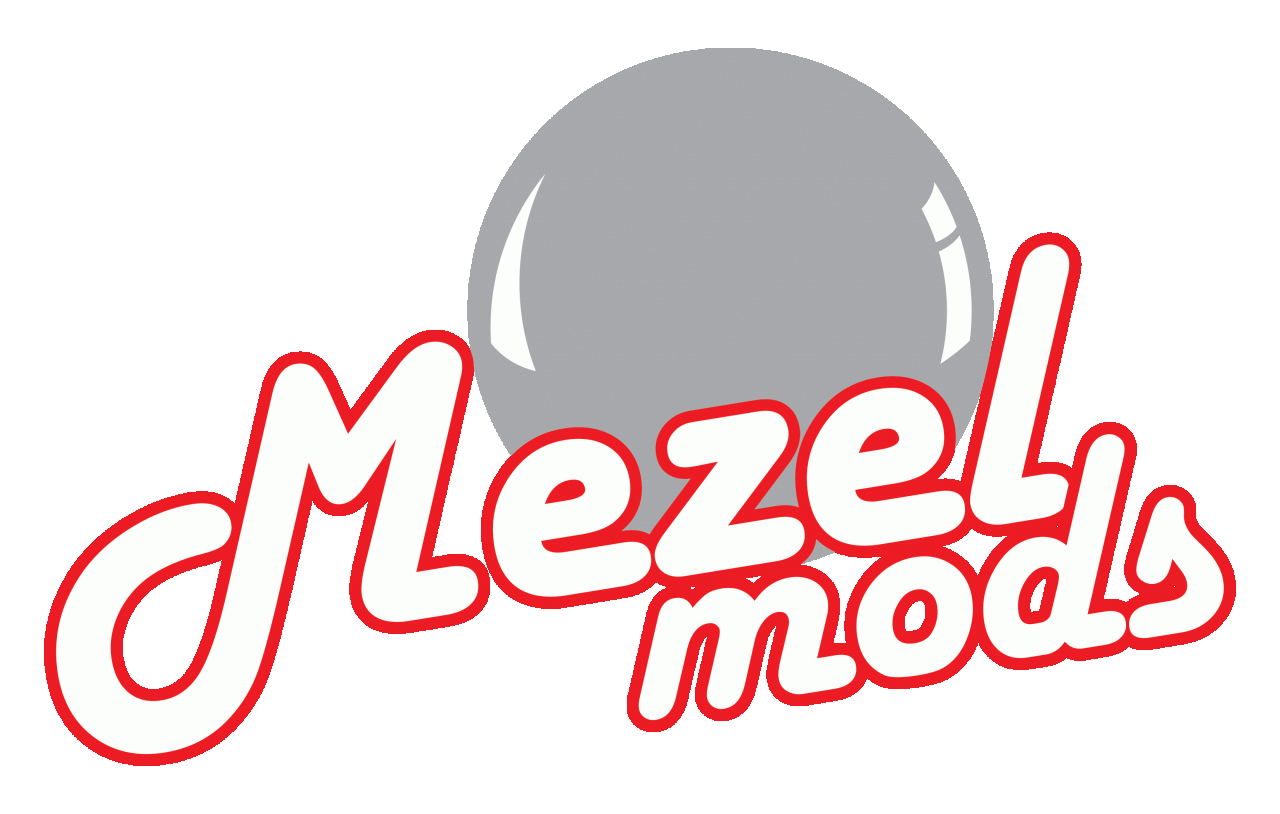 This Week's Mod of the Week is the Ghostbusters Pinball Drain Busters from Mezel Mods!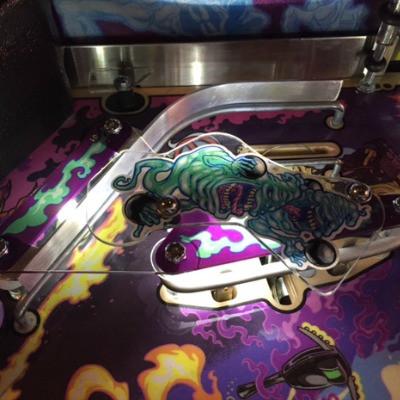 "Solve your out lane problem once and for all with the Ghostbusters Pinball Drain Busters! This innovative design by Reese Rails is made in the USA by Cliffy of grained stainless steel for a factory finish look. Easy to install using existing hardware. Eliminate the out lane drain with Ghostbusters Pinball Drain Busters."
---


— To Those Who Make This Hobby Better —
Shoutout to operators!! This could really be the shoutout every week. Here in Indianapolis, we have an operator named Bud who just put out a Deadpool on location before he had even played it himself. Thanks to all the operators for all you do for this awesome hobby!!
---
Get alerts for new posts from This Week in Pinball – follow/like us on Facebook, Twitter, or sign up by email:
Disclaimer

: Any articles, interviews, or mentions of pinball manufacturers or pinball products is NOT an endorsement.
Have a scoop or anonymous rumor? Email us at thisweekinpinball@gmail.com
---

Stern Pinball
Most Recent Titles
Aerosmith | AC/DC Vault Edition | Star Wars | Guardians of the Galaxy | AC/DC Luci Vault Edition | Iron Maiden | Deadpool
Announced/Confirmed
Elvira 3
Rumors of Future Titles
The Munsters? | The Beatles? | Steve Ritchie Black Knight 3000? | Superman 1978? | Beetlejuice? | Godzilla?
Jersey Jack Pinball
Most Recent Titles
Wizard of Oz | The Hobbit | Dialed In | Pirates of the Caribbean
Rumors of Future Titles
Willy Wonka? | Toy Story? | Guns N' Roses?
Chicago Gaming/Planetary Pinball
Most Recent Titles
Medieval Madness Remake | Attack From Mars Remake
Announced/Confirmed
Monster Bash Remake
Rumors of Future Titles
Cactus Canyon Remake? | Theatre of Magic? | Big Bang Bar Remake?
Spooky Pinball
Most Recent Titles
Rob Zombie's Spookshow International | Dominos (*contract game) | Jetsons (*contract game) | Total Nuclear Annihilation (*contract/house game) | Alice Cooper's Nightmare Castle
Rumors of Future Titles
Licensed Title | Scott Danesi Second Game
American Pinball
Most Recent Titles
Houdini
Rumors of Future Titles
Oktoberfest?
P3 (Multimorphic)
Most Recent Titles
Lexy Lightspeed | Cannon Lagoon | Cosmic Cart Racing
Team Pinball
Most Recent Titles
The Mafia
deeproot Pinball
Announced/Confirmed
Fire and Brimstone | Retro Atomic Zombie Adventureland | Magic Girl | Alice in Wonderland | Dennis Nordman Unlicensed <–NEW
Circus Maximus
Announced/Confirmed
The Pinball Circus Remake | Kingpin
Homepin
Most Recent Titles
Thunderbirds
Pinball Brothers
Rumors of Future Titles
Queen? | Barry Oursler's Original Theme? | Playboy?
Dutch Pinball
Most Recent Titles
Bride of Pinbot 2.0 | Bride of Pinbot 3.0 (on hold) | The Big Lebowski (production/legal issues)
Silver Castle Pinball
Announced/Confirmed
Timeshock
Phénix Pinball
Announced/Confirmed
Goblin Contest
Get alerts for new posts from This Week in Pinball – follow us on Facebook, Twitter, or sign up by email: