— This Week's Top 5 Stories —
1. Iron Maiden Premium Revealed
Stern revealed Iron Maiden Premium pics last week! It is Egyptian themed with artwork by Zombie Yeti – check it out: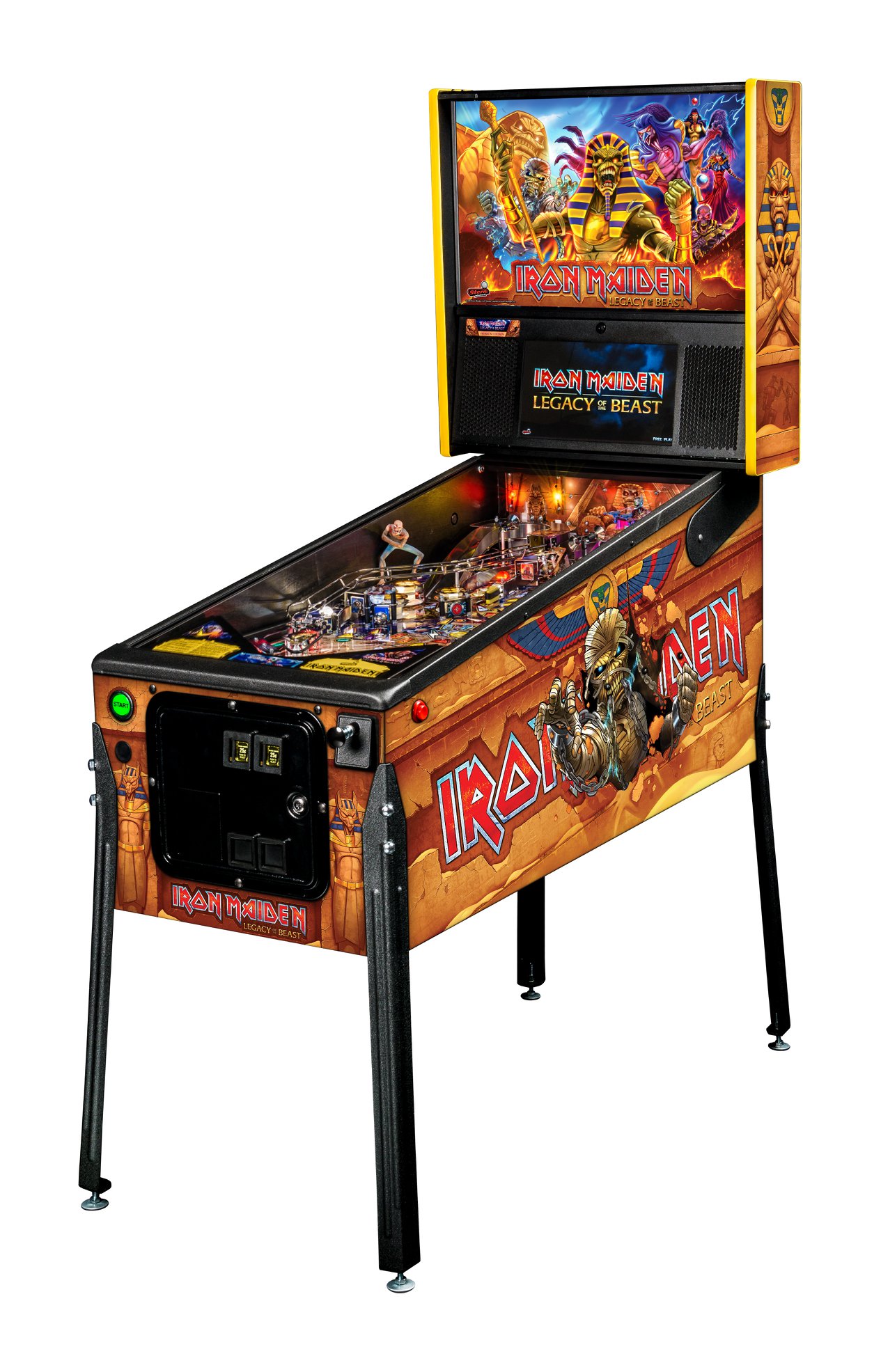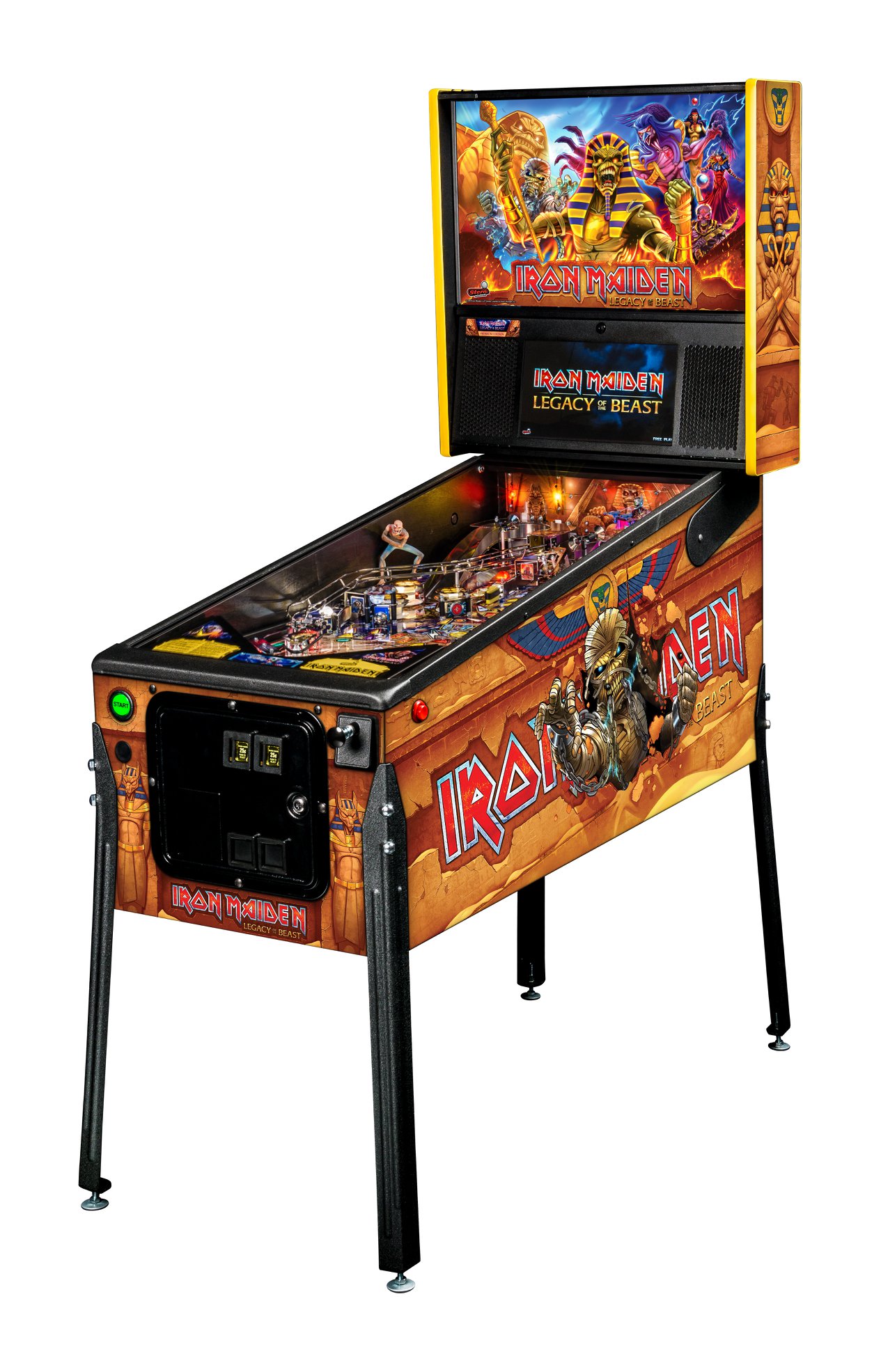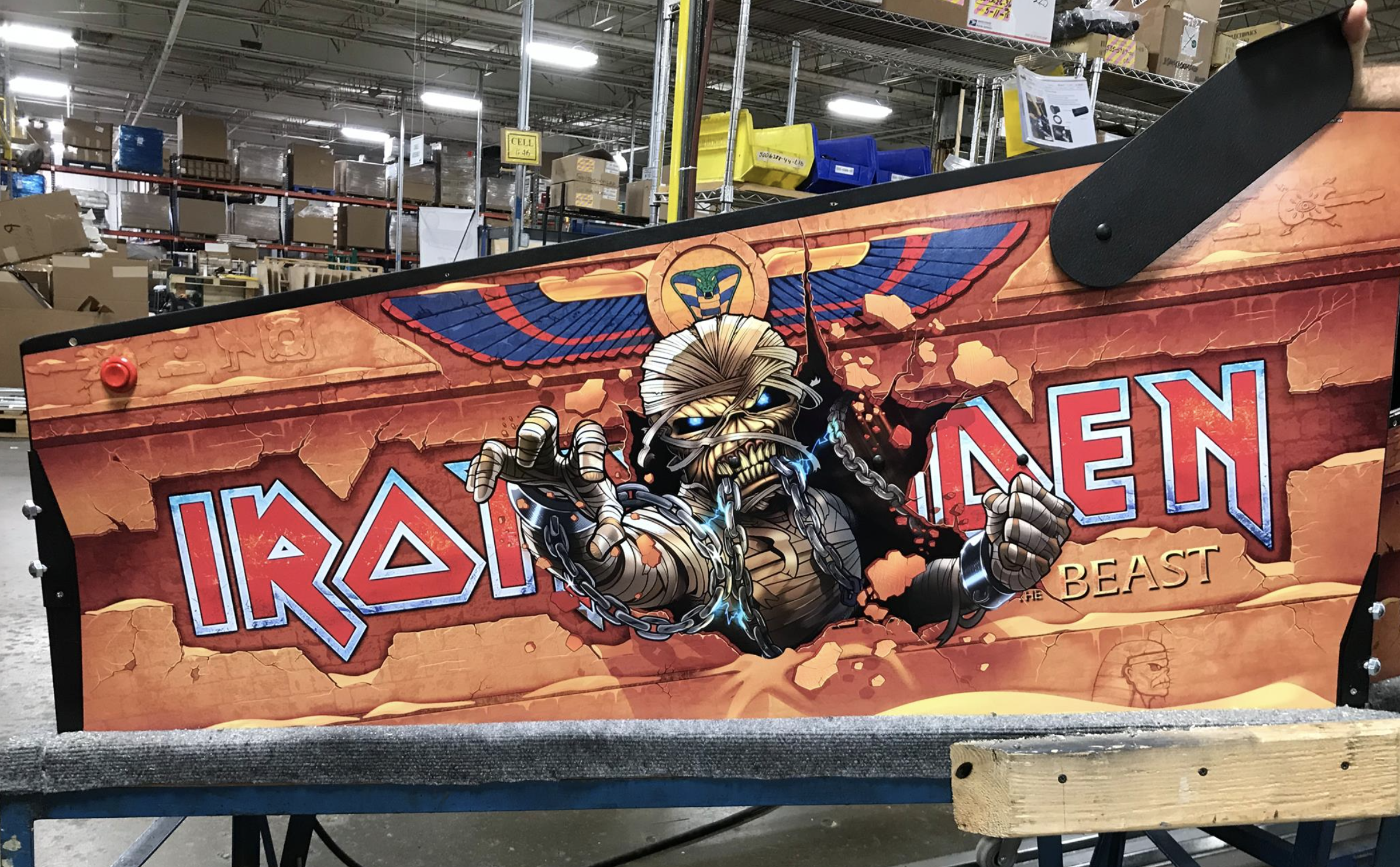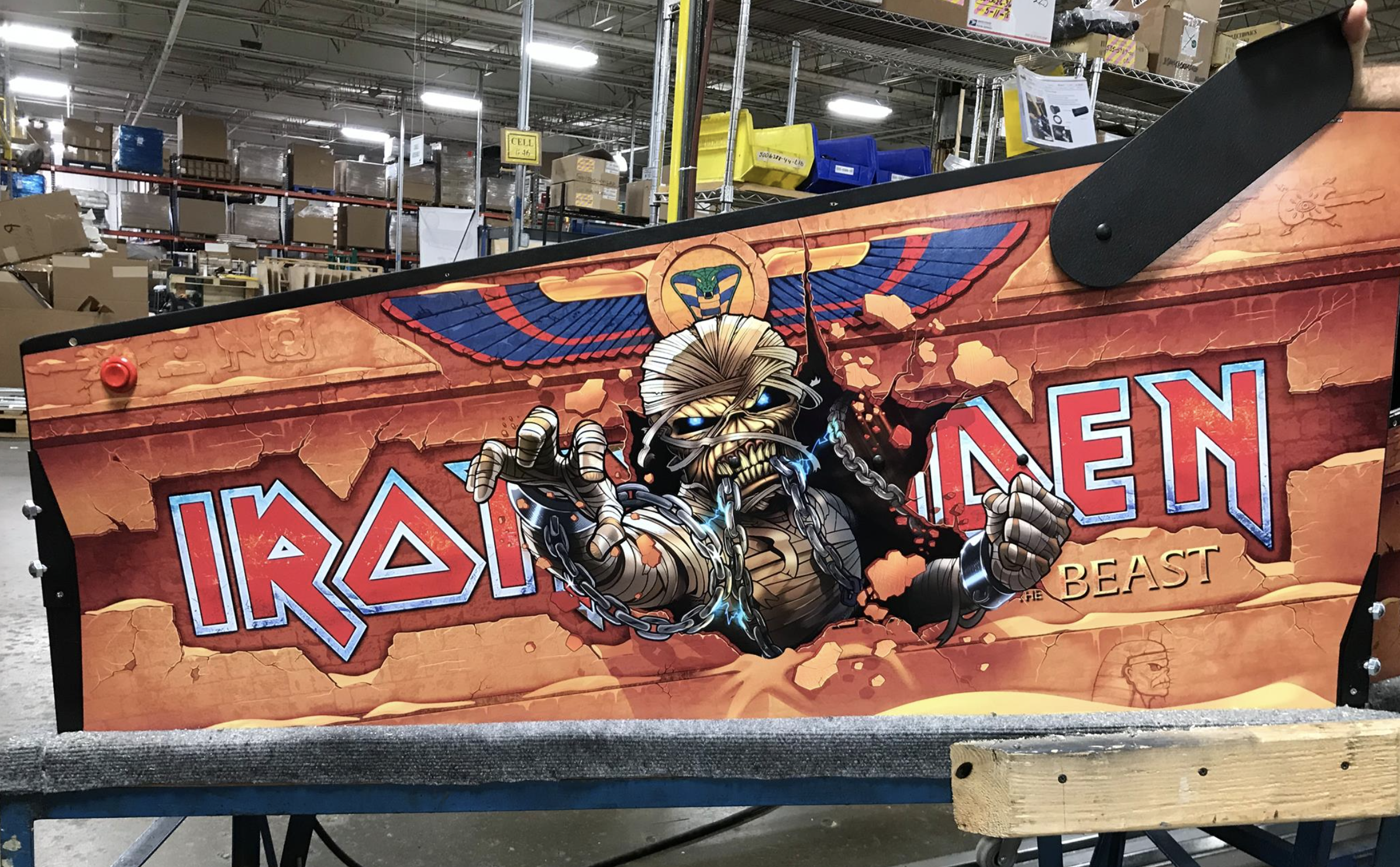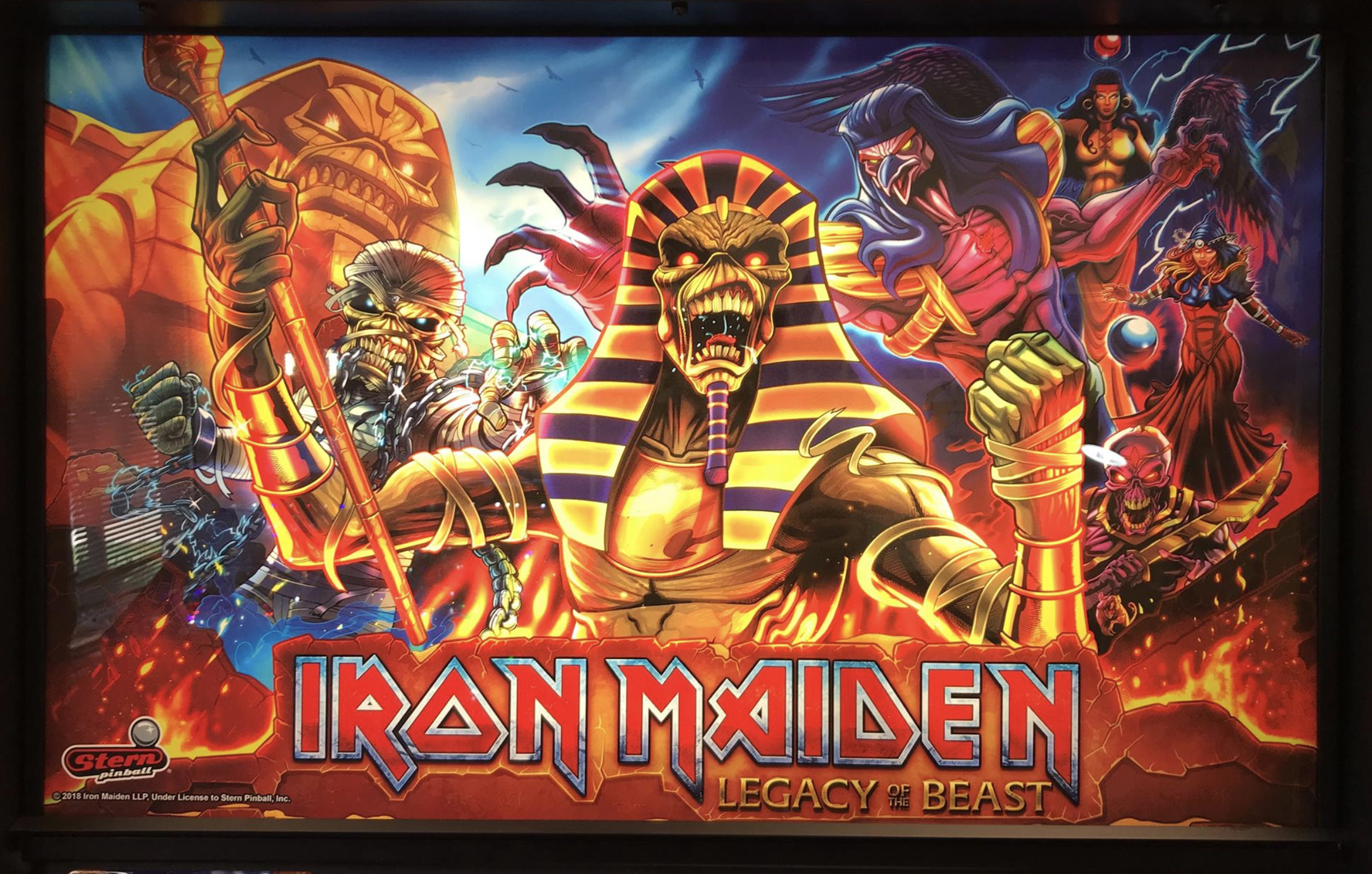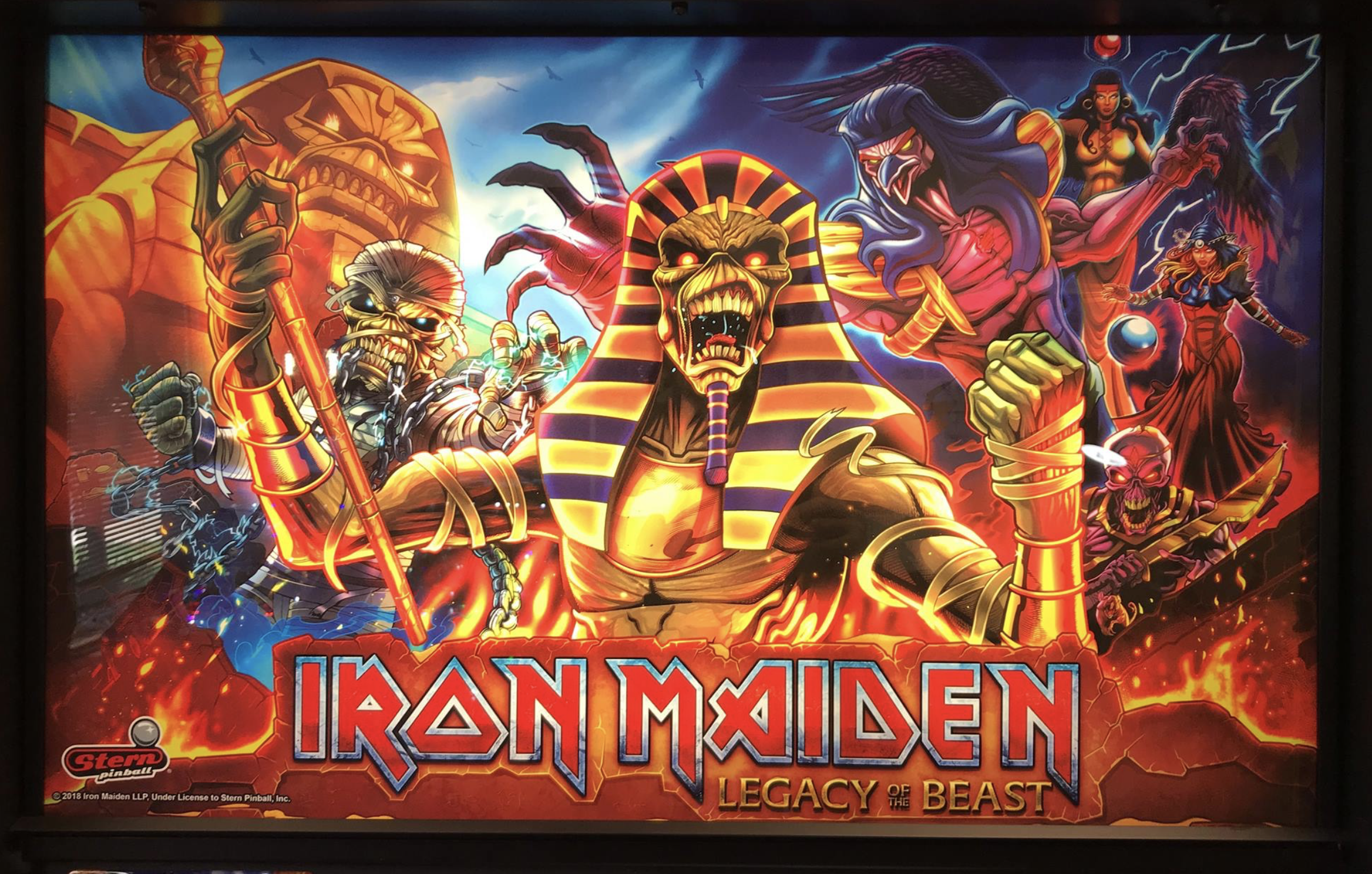 Now we have all three models of Iron Maiden revealed, which you can check out here: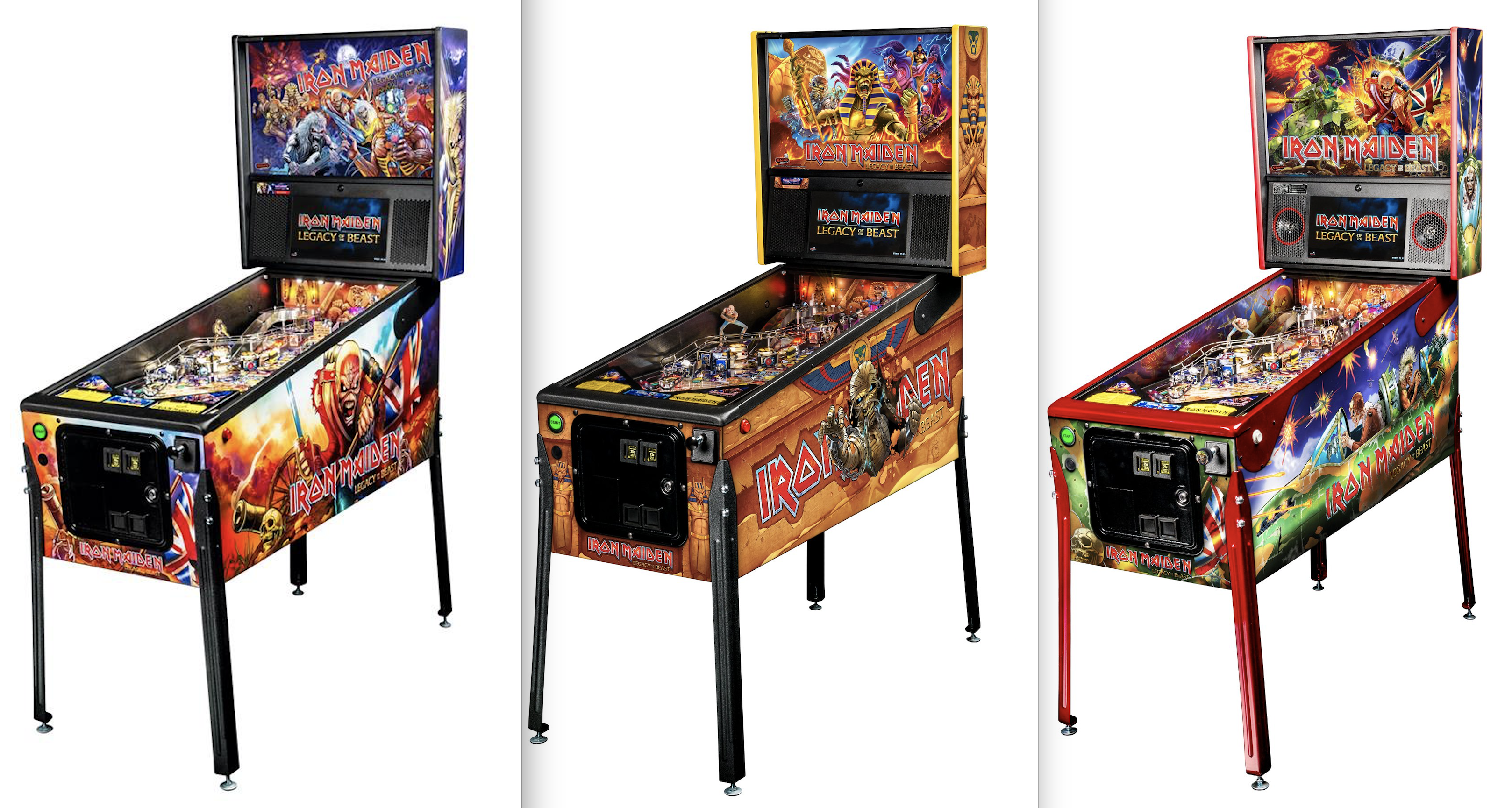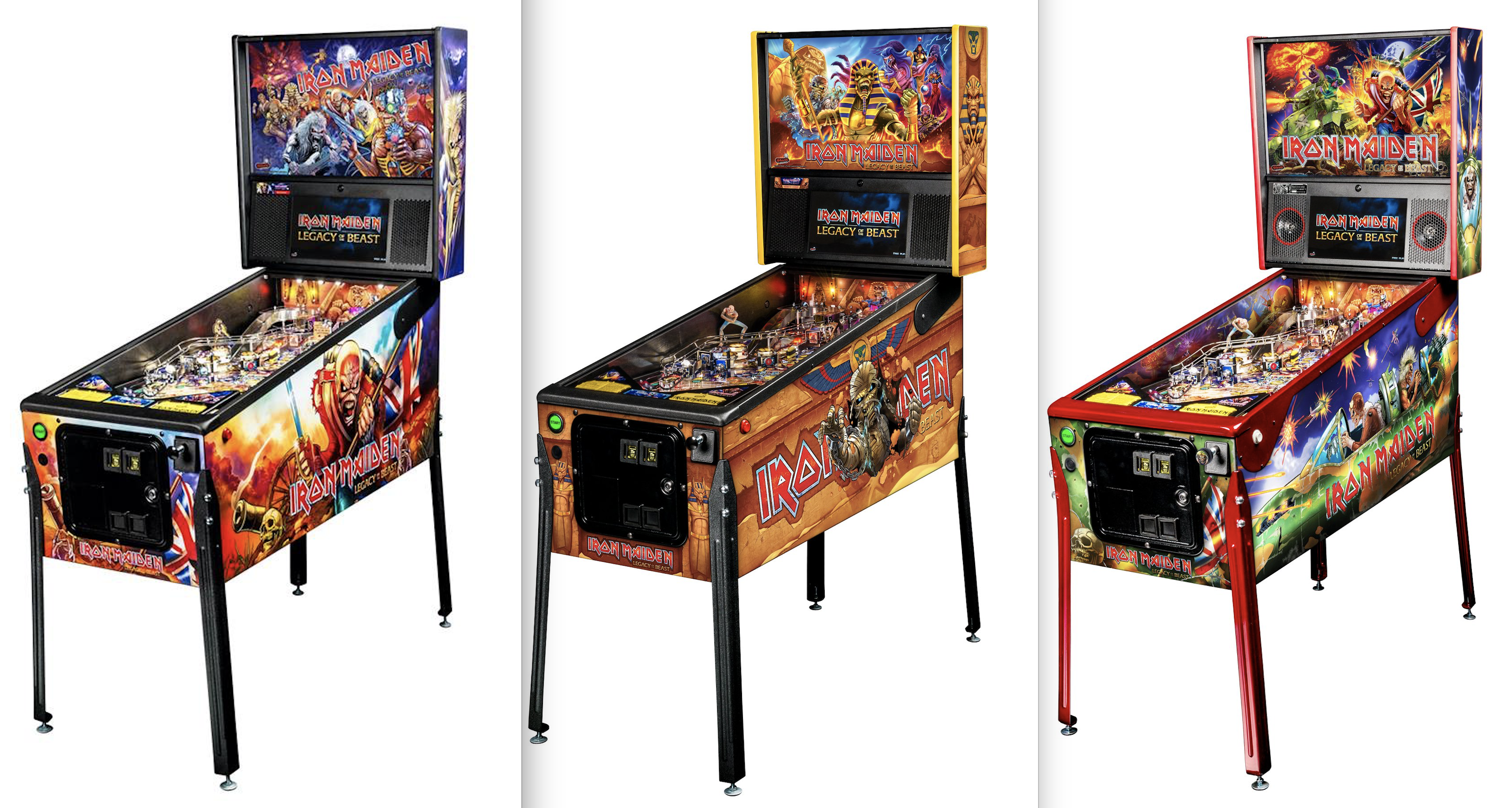 Now go find one and play it!
---
2. Dutch Pinball's Troubles Continue
Dutch Pinball sent an update about The Big Lebowski production, and it is not good news:
"We are reaching out with the kind of news we desperately never wanted to do. Just know we are continuing to do all that we can to rectify this situation. Unfortunately, we find ourselves at a critical point in time. We have been subpoenaed by our former contract manufacturer ARA and as a result, we have put in a counterclaim. Given the seriousness of this we are not able to provide any details about this process until it goes to the courts for their findings and decision.
What started out as a dream of creating wonderful pinball machines has become an ongoing and terrible nightmare. We deeply and sincerely wish we had better news to share especially for all of you who have been so supportive of us over these past few years. We honestly have tried everything we could to give this project a positive outcome, but with the pending lawsuit we have to put everything on hold. This does mean that production by Xytech has to be postponed until further notice.
The only thing we ever wanted is to build a beautiful game for you and many other people to enjoy. Our dream has been shattered by forces we could not control. We are heartbroken about this but have not given up hope that all will be resolved and games will get built and shipped. But the question of when this might happen, is still an unknown.
Be assured that as soon as we have any news we can share we will send an update."
Production is "postponed until further notice". It sounds like the court case with ARA will take at least 8-9 months. TWIP reached out to Jaap Nauta (CEO/Founder along with Barry Driessen) for more information but Jaap informed TWIP they cannot comment, and it is now in the hands of their attorney and the courts. We are waiting to hear more information about this from ARA and others and will update you as this moves forward.
---
3. Supreme Pinball Rumored to drop this Thursday, with 200 units at $10,500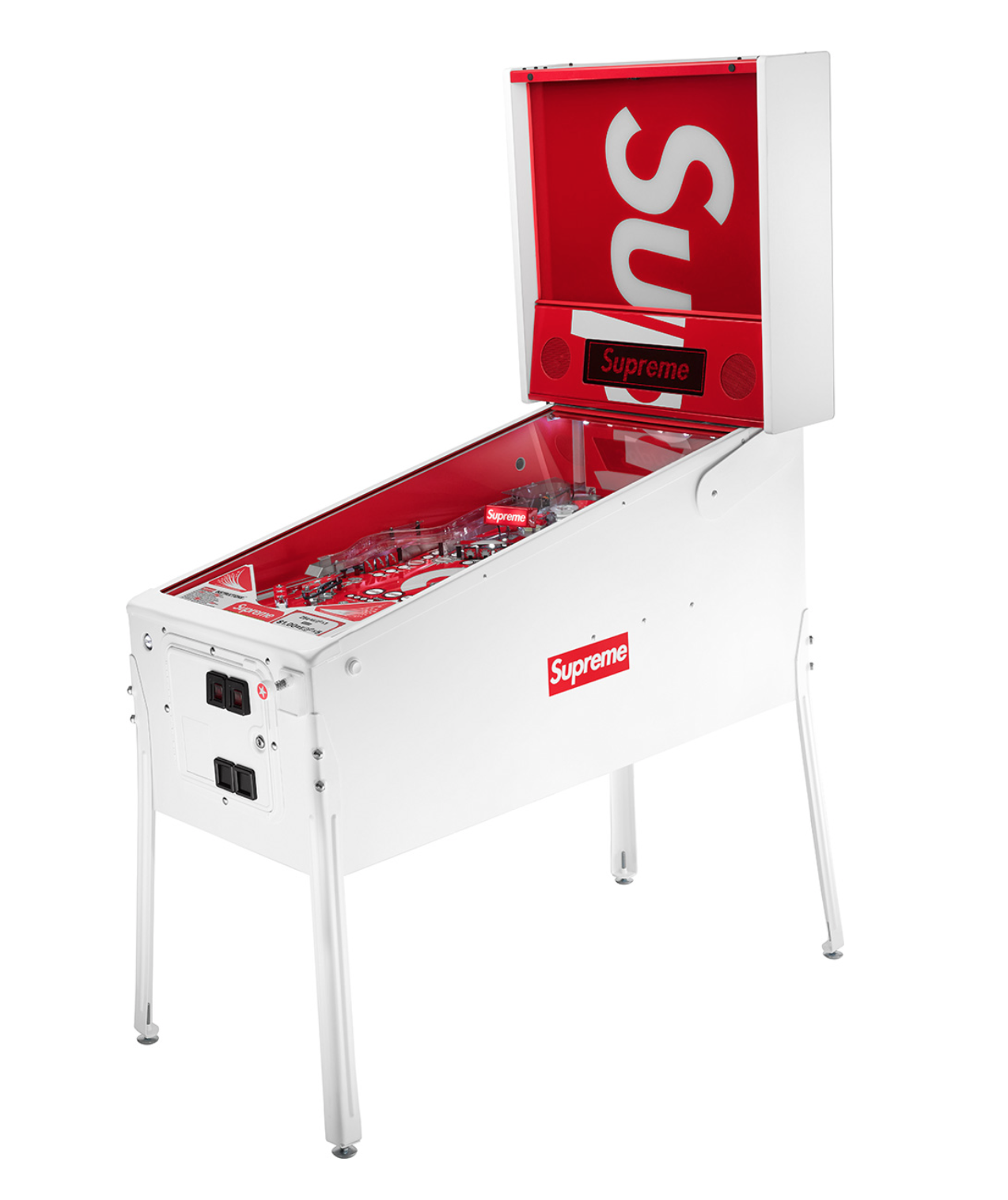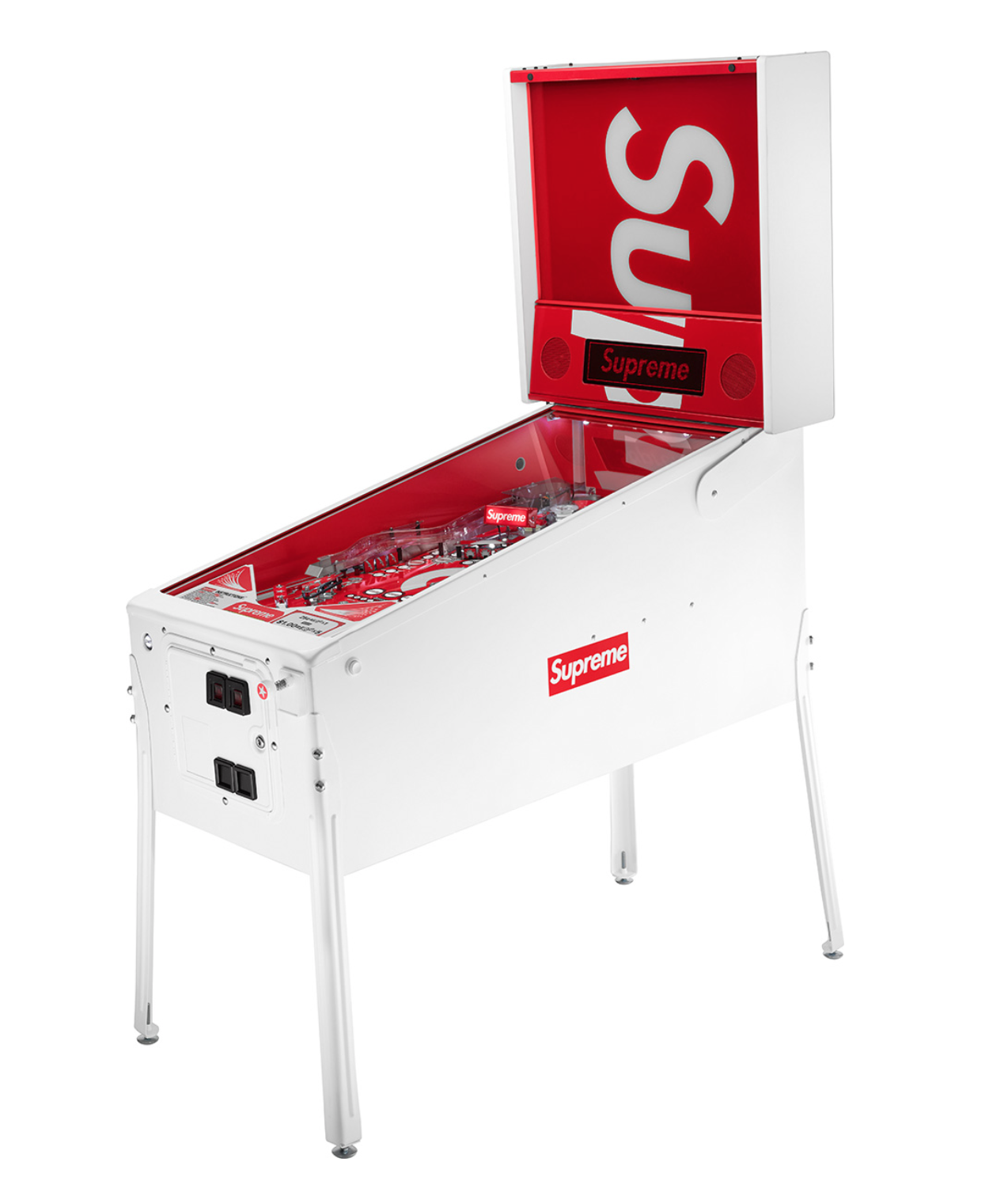 While we have not been able to independently confirm this information, it appears it has leaked that the Supreme Pinball machine will be released this Thursday, May 24th. It is being reported elsewhere that there will be 200 units available for sale online, with a retail price of $10,500. Several are already speculating how much these machines will sell for on the secondary market.
Check out this previous article from February on TWIP for more information regarding the Supreme brand and machine:
---
4. Replay FX to host the Largest Women's Tournament in the World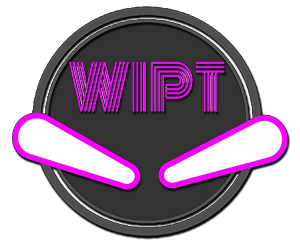 Replay FX will host the inaugural Women's International Pinball Tournament (WIPT) Sunday, July 29th! From the Replay FX website:
"Replay FX is proud to host the inaugural Women's International Pinball Tournament (WIPT), the largest competitive women's pinball tournament in the world. This match-play tournament will host 64 fierce competitors from around the globe battling for a total prize pool of more than $5000.
The Women's International Pinball Tournament consists of multiple rounds of four-player match-play pinball competition, with no players eliminated until the finalists are selected. The top 16 finishers earn cash, and the top 4 head to a playoff that will be awarding the largest prize in competitive women's pinball history.
WIPT is capped at 64 players, and pre-registration is required."
To hear more about the tournament from the Tournament Director, Kaite Martin, check out this interview with Jessica DeNardo on The Pinball Podcast, and also check out this interview with Jeff Teolis of the Pinball Profile.
For more information on the schedule, rules, cost and prizes, visit the Replay FX website here!
---
5. Chicago Gaming Company's Next Game Will Be Announced at…Wait, No it Will Not
There has been some confusion over when Chicago Gaming Company's next game will be announced, which is heavily rumored to be Monster Bash Remake. A couple weeks ago, the Northwest Pinball and Arcade Show which is coming up June 8-10th in Tacoma, Washington, posted this post on their Facebook page indicating Monster Bash Remake would be their Grand Prize this year. But CGC had not announced anything and the post was quickly removed.
This last week, the Northwest Pinball and Arcade Show announced in this post on Pinside that "CGC title #3 will be officially revealed at the Northwest Pinball & Arcade Show… where you can also win the game in the $20 raffle!"
They went on to retract that: "And now it looks like game #3 will be delayed even longer and we won't be announcing it June 8th at the Northwest Pinball & Arcade Show or giving one away…All I know is they aren't quite finished with it and when they are, it goes to Williams for approval, which can take an additional month. So it's now pushed back too far to happen at the Northwest Show."
Doug Skor, Vice President of Business Development at CGC, clarified a bit on this Facebook post which stated:
"In recent weeks, there have been incorrect statements coming out of those that are trying to promote their up-and-coming pinball events. Let me make a couple of things clear, no pinball promoter is going to take over the marketing and timelines of CGC. When we are prepared to announce, I promise that the information is either going to come directly from CGC and/or our authorized global partner dealers. We appreciate everyone's enthusiasm for our next release and no one is more excited about our next release than CGC. I promise that we have once again raised the bar and our LE is going to be over the top. In meeting the demands of today's market, It is our goal to announce only when we are prepared to start manufacturing and shipping. We appreciate everyone's patience and appreciate your business."
Have you ever noticed that patience is not a virtue that most pinheads possess? 🙂
We will keep you updated on any more news related to this release.
---

— What Else is Happening in Pinball —
Virtual Simulation of Heighway Pinball's Playboy Title
Following details from Aurich Lawson (Artist for Alien pinball machine) on the Playboy design on this Pinside post, this week we got a look at what the machine actually was supposed to look like design-wise, with along with some concept rules and gameplay. YouTube user VirtuaPinball released a simulation video of the Playboy pinball design that Heighway had been working on. You can view the video here. Side note – we have yet to hear from anyone at Heighway Pinball that thought this theme was a good idea, except for Andrew Heighway himself.
Head2Head Pinball Podcast – Interview with Zombie Yeti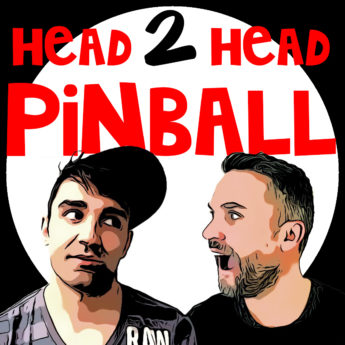 The Head2Head Pinball Podcast had an extensive interview with Zombie Yeti (Jeremy Packer) on their podcast last week. They covered a plethora of topics, including:
Iron Maiden artwork
Iron Maiden topper
Ghostbusters art
Who decides themes for the Pro, Premium, and LE
His next game
Working with JPop
Listen to the full interview here! Here are a few teaser snippets:
H2H: "Chris Franchi – we had him on the show a couple weeks ago – he said he is contracted for two more titles from Stern, possibly out this year, we don't know that. Are you contracted for any more titles from Stern currently?"
Zombie Yeti: "Officially? Of course one, officially. In that – that is why I'm going in this week because it starts up again. Obviously put two and two together and know that what I was working on with JT [John Trudeau] was scrapped. Nobody wants to – of course he's innocent until proven guilty – but nobody wants to put out a pin with potential stains on it. So that one – and I think this is known, if its not, this will be the last pin I work on – but George Gomez took over and started over, and I'm working with him on that one. We'll see – that is supposed to be out this year I'm told."
"…what there was vs. what I've seen George do – this is going to be way more than what it was. For the better. And it is something special. So I'm excited."
New York City Championships
The first NYC Pinball Championships were held last weekend at the Skyline Hotel in New York City. The event was streamed on PAPA's YouTube channel. You can find the full results here (click on links on the left sidebar). Congrats to A Division winner Bowen Kerins, who beat out Jon Repogle (2nd), Keith Elwin (3rd), and Steven Bowden (4th). Congrats to the Classics winner, Austin Smith, who beat out Raymond Davidson (2nd), Justin Day (3rd), and Levi Nayman (4th). Congrats to the Women's Finals winner Alysa Parks, who beat out Stephanie Guida in a tiebreaker to win.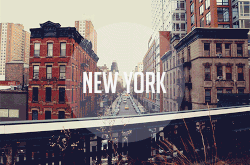 Iron Maiden LE Stream by SDTM at Pin Stadium HQ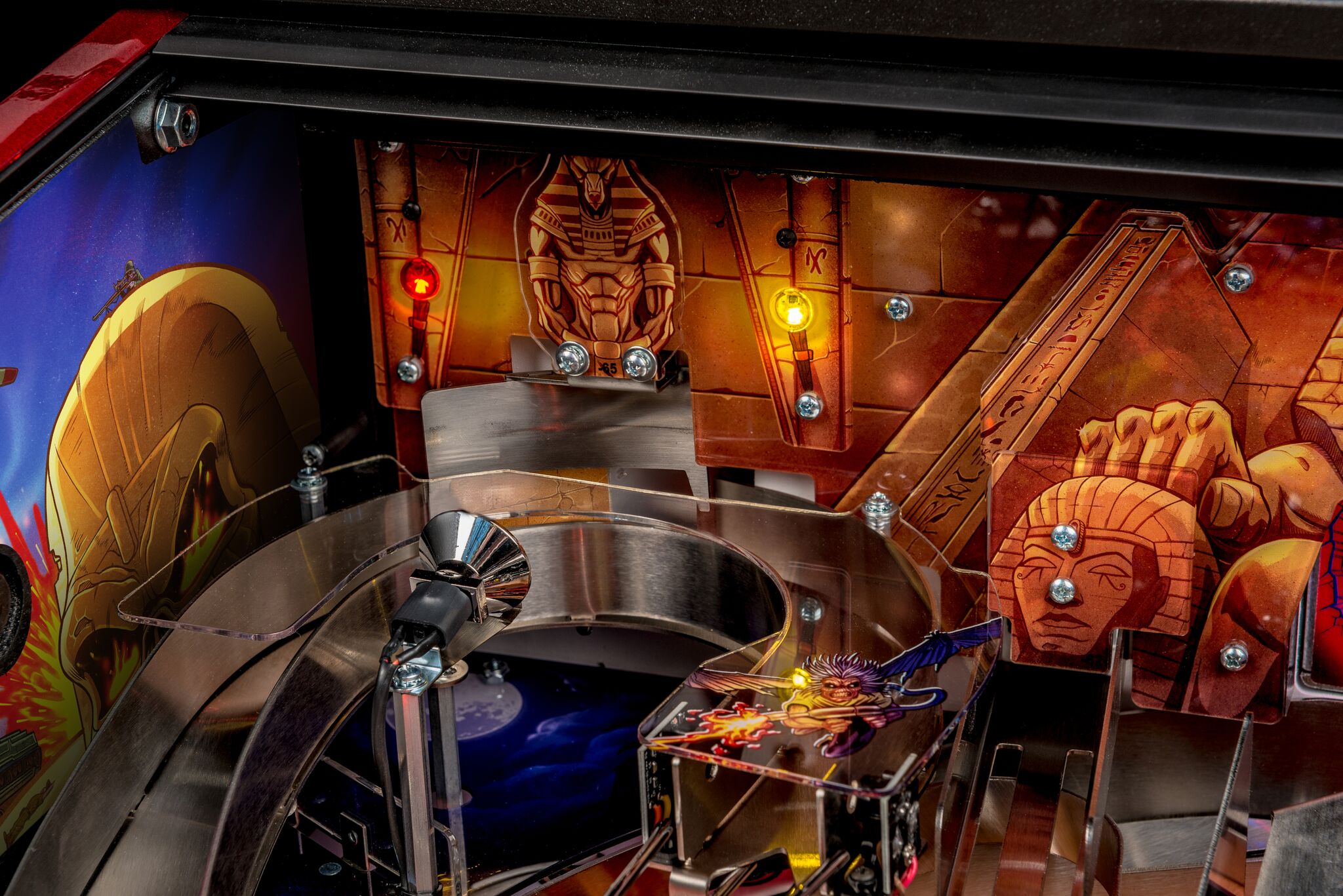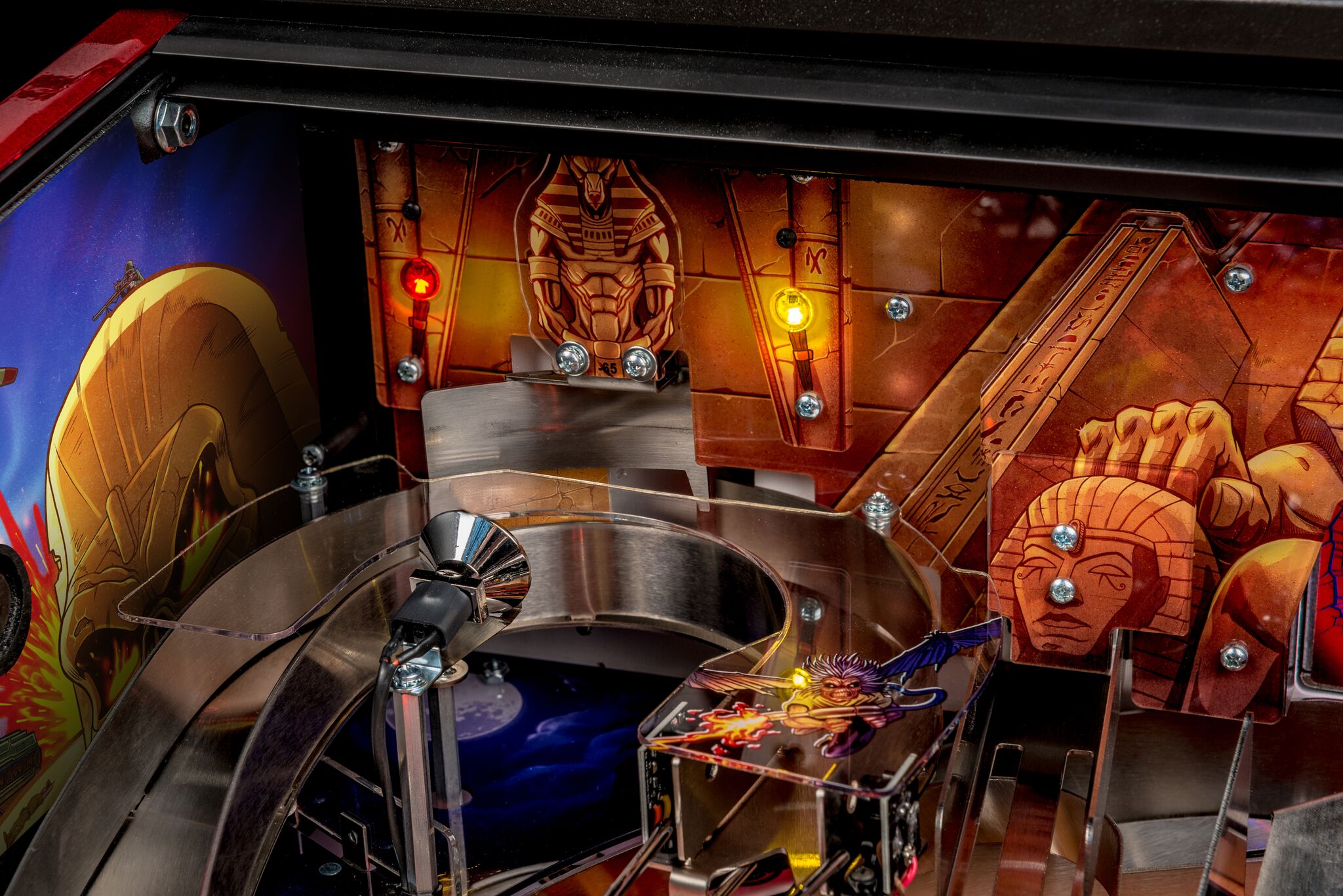 One of the sponsors of the NYC Pinball Championships was Pin Stadium, and they will be hosting a stream tomorrow (Tuesday, 5/22) at 8:00PM EST. Chuck Wurt will be streaming an Iron Maiden Limited Edition at the Pin Stadium factory. You can watch on the Twitch channel of Straight Down the Middle: a pinball show. They'll be checking out all the features and gameplay of the LE. Also, one live viewer will win a FREE SET of Pin Stadium Lights, so don't miss it!! You can tune in here!
Mirco Playfields Secures Gottlieb License
Mirco Playfields is a manufacturer of high end pinball playfields, and shared on this Facebook post that they will now be producing Gottlieb playfields, with Haunted House and Black Hole being the first playfields built:
"I would like to update you all on Gottlieb playfields status so that the rumors and speculations stop.
I did get the licence from Gottlieb a few weeks ago, so it is official now that we do Gottlieb titles as well.
I did already receive sample playfields for haunted house and black hole. So these will be the first two to start with.
Genie is coming up as well as Spirit and Stargate.
If somebody has a stargate or a spirit which I could use as master please contact me via PM.
There will be more to come. If you have any ideas of urgent needed titles please let me know. At this time I would like to concentrate on non movie themes except stargate…"
Arcooda Pinball Arcade Software – Expires June 30th
As we mentioned last week, the Pinball Arcade is losing the license with Williams and Bally games. It will be expiring on June 30th, 2018, which will reduce the number of games they have for sale significantly, from 95 to 33.
This also effects an Australian company called Arcooda. Arcooda makes digital pinball cabinets and had licensed FarSight to make
cabinet
view versions of their tables for them. These were going to be exclusive to Arcooda cabs, but because of the circumstances they are selling to anyone with a cab. There are things still exclusive to Arcooda, like digital
tilt
, solenoid triggers, and a "no glasses needed" faux 3D using a Kinect camera to track your head and thereby subtly changing the view angle.
They can only sell this until June 30th. 76 tables are completed, with only Sorcerer and Banzai Run missing of the WMS titles. People that own the tables already via Steam can unlock the cab view for $149, $499 is the price of the standalone version for cabs and Arcooda cab.
The Munster's Rumors
Per the Kaneda Pinball Podcast, John Borg is the designer for the rumored upcoming Stern title, The Munsters.
Golden State Pinball Festival
The Golden State Pinball Festival was held this last weekend in Lodi, California! If you missed it, make sure to catch it next year. For more information on this show, check out their website here!
---

IRON MAIDEN PHARAOH BLINDER KIT
Eliminate light bleed with our Iron Maiden Pinball Pharaoh Blinder Kit! Blinds and focuses light using two great products. Kit includes:
Pharaoh goggles that focus light behind eyes
Replacement Pharaoh LED and harness in to illuminate eyes in red
Blinder box to eliminate light bleed on back panel plastic from Pharaoh target illumination
Check it out!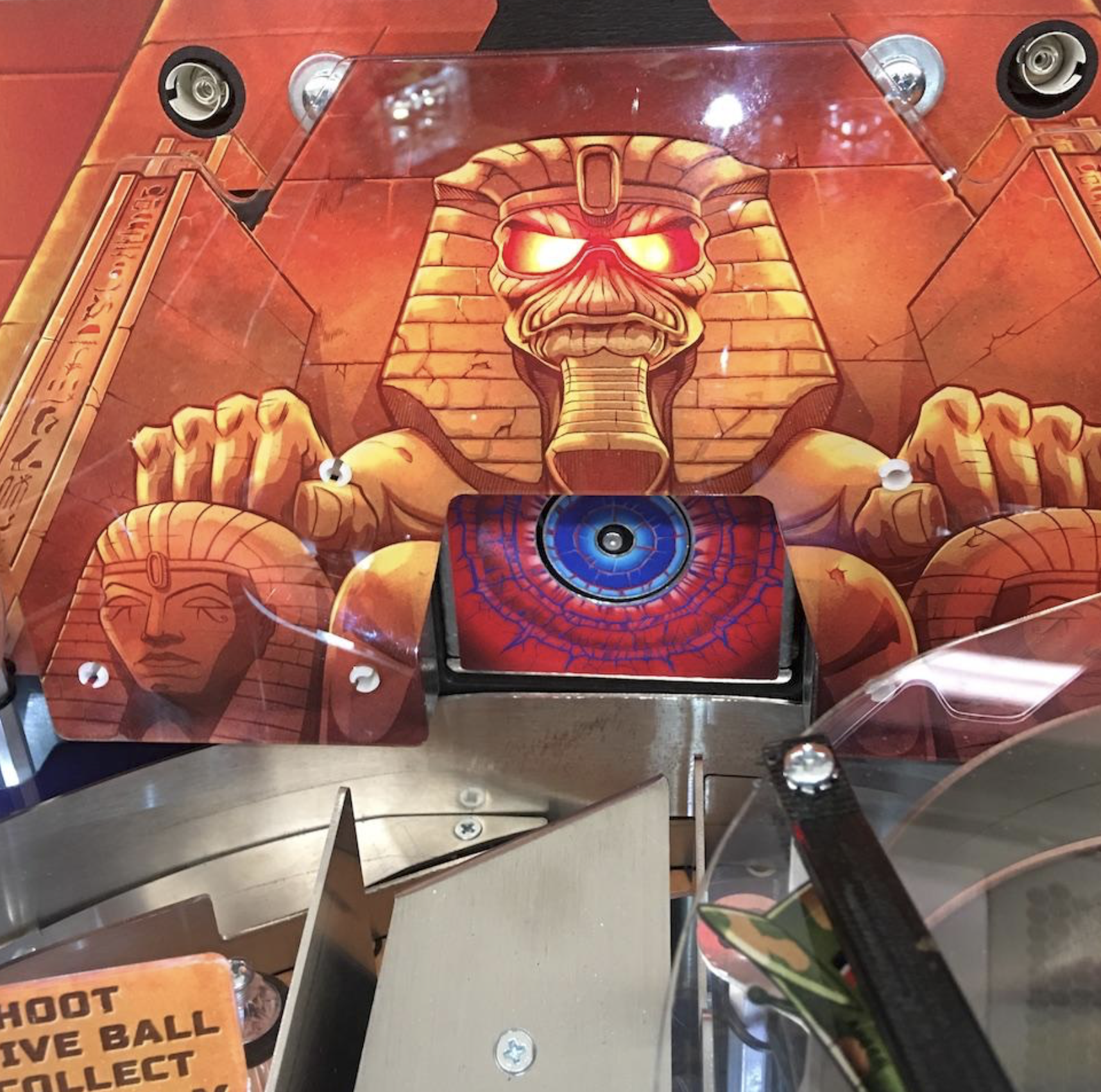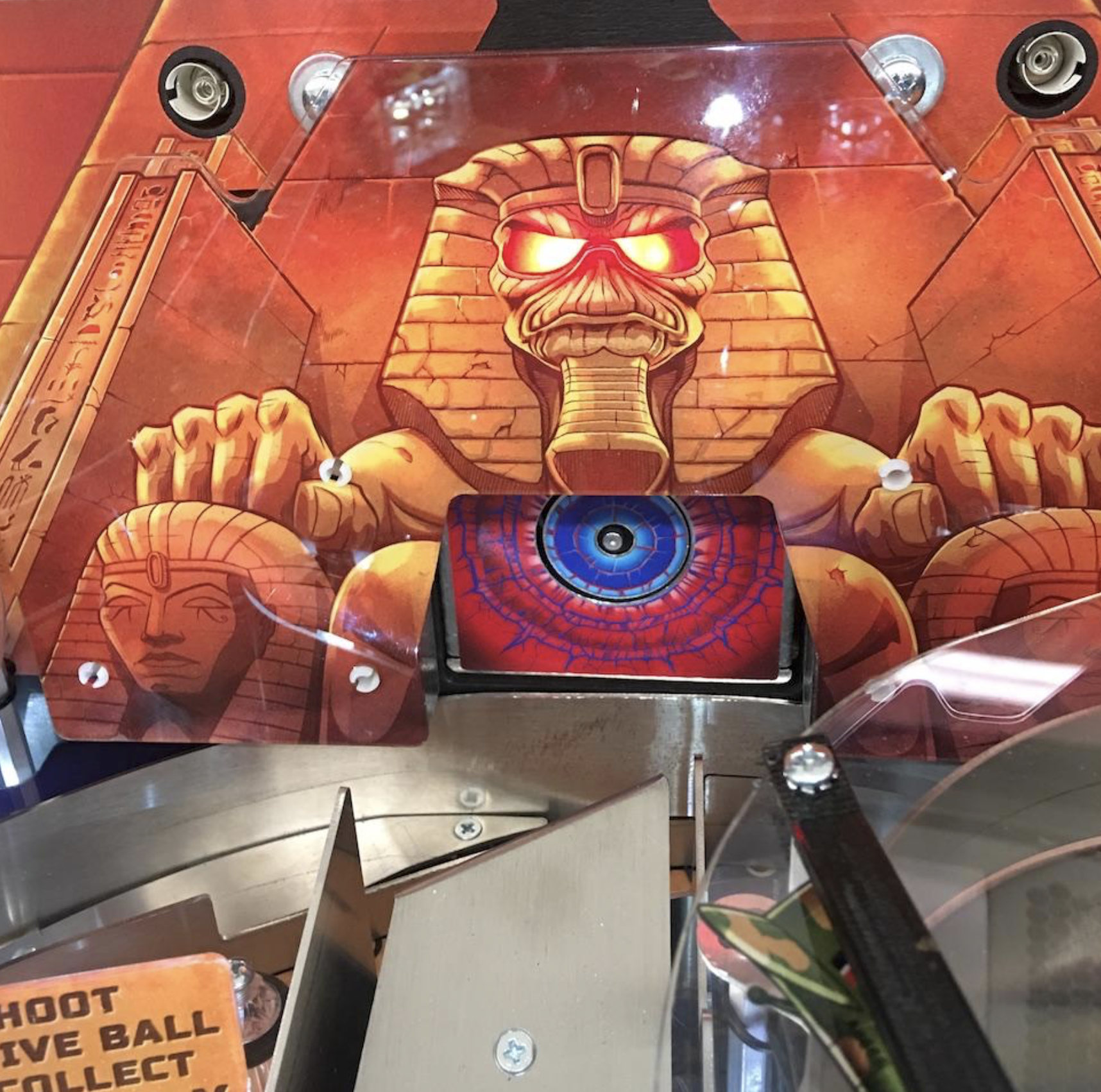 Do you want to sell your mod on Mezel Mods? Click Here to email them for more info!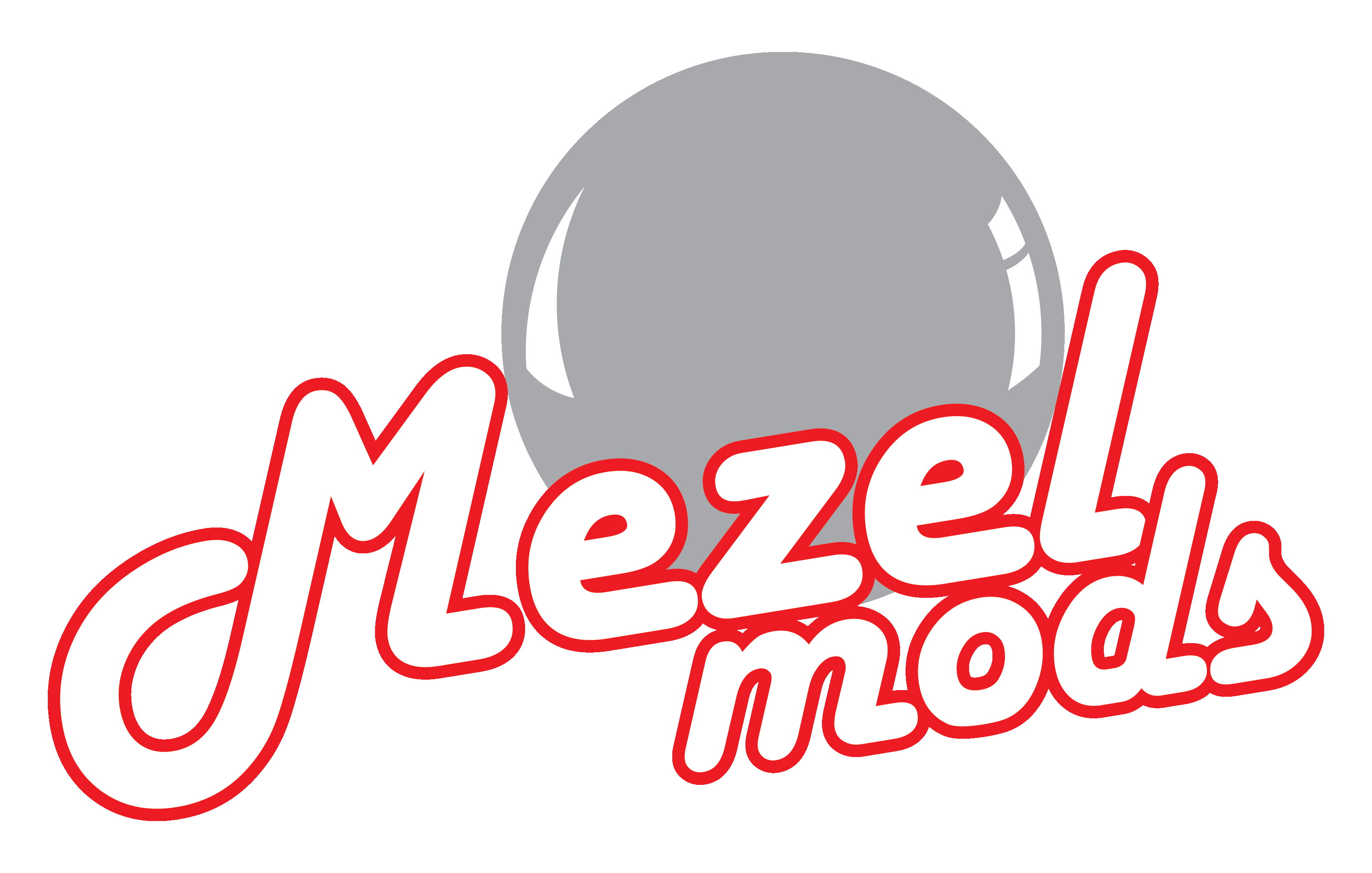 ---

Who are your favorite pinball designers?
---

— Cool and Crazy Stuff —
Tiny Pinball Emulator
It is a mini pinball emulator. For the story, click here. For a video, click here.
https://gph.is/2KFUSgn
Kill Bill Pinball Machine
Check out this incredible Kill Bill home-brew pinball machine – read the Pinside thread about it here!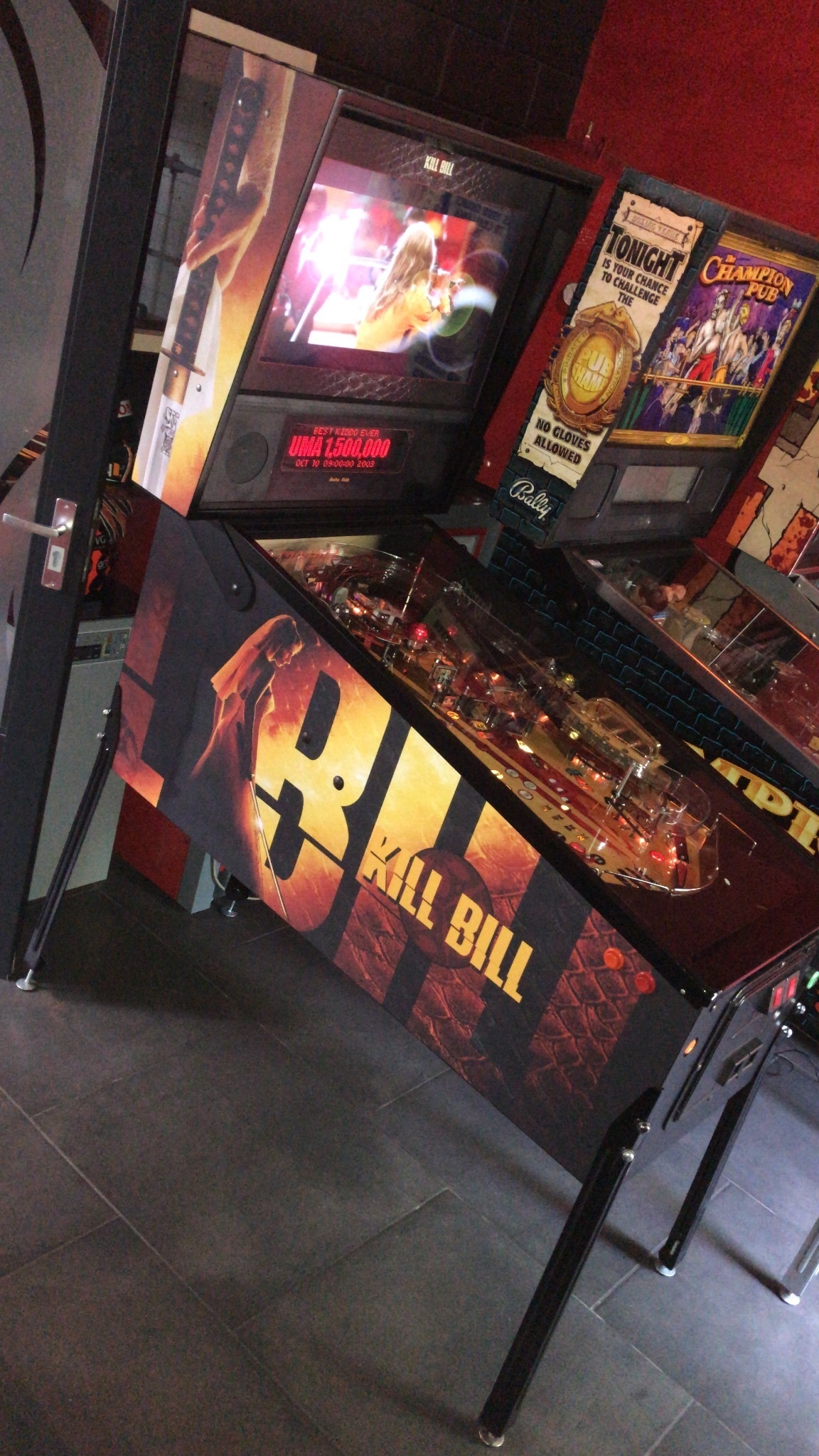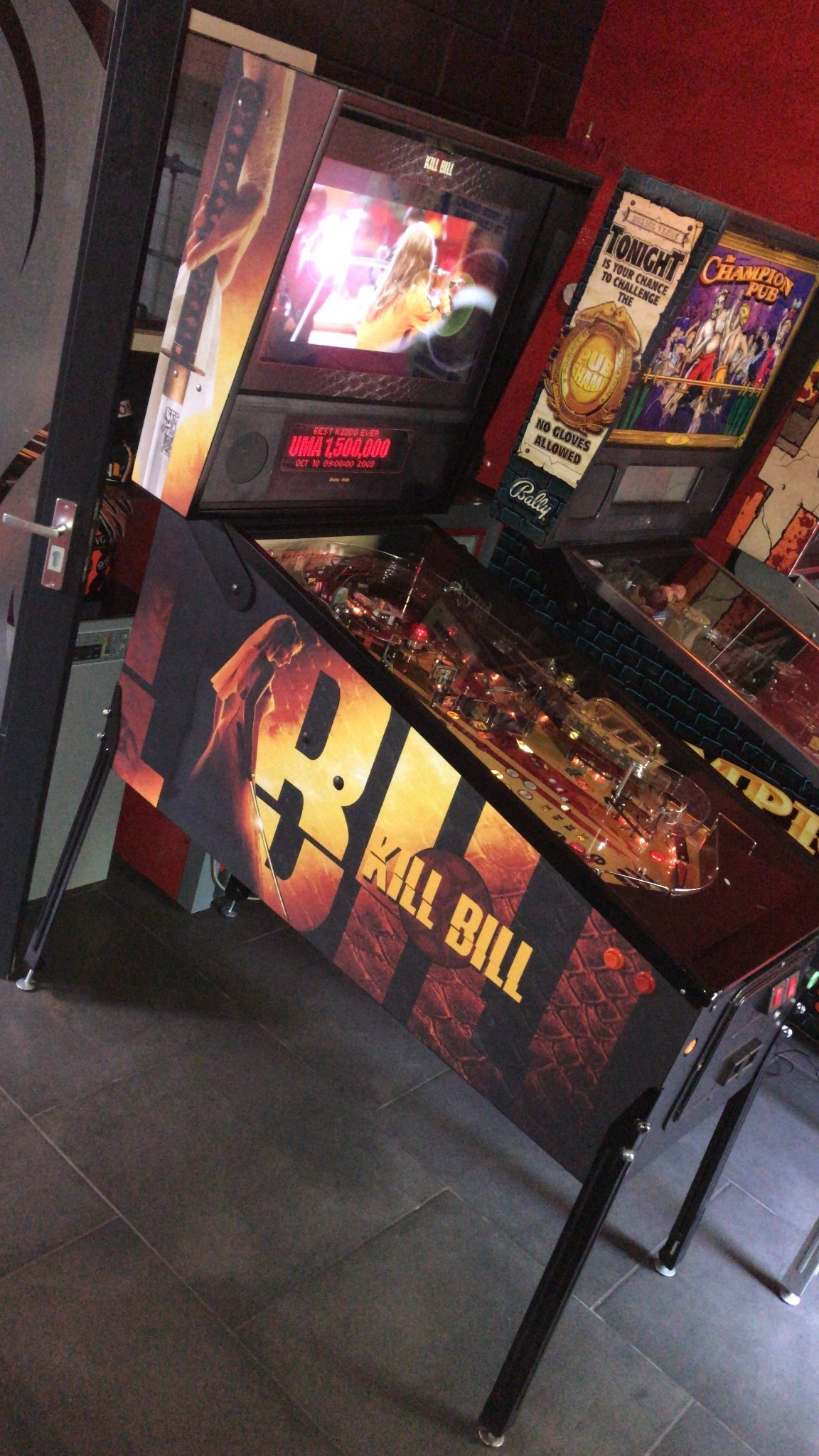 WOMP WOMP Baby
Mrs. Pin is at it again. In her latest podcast, she spits a rap about Women in M*********** Pinball. To the tune of Ice, Ice, Baby. It starts a little slow but then she kills it – check it out here, go to the 21 minute mark!
Atlanta Pinball Museum?
Someone started a Kickstarter and is planning to open a huge arcade in Atlanta. Not sure if they will get to their $250k goal, but check out the layouts they drew up below! Check out their website here and their Kickstarter here.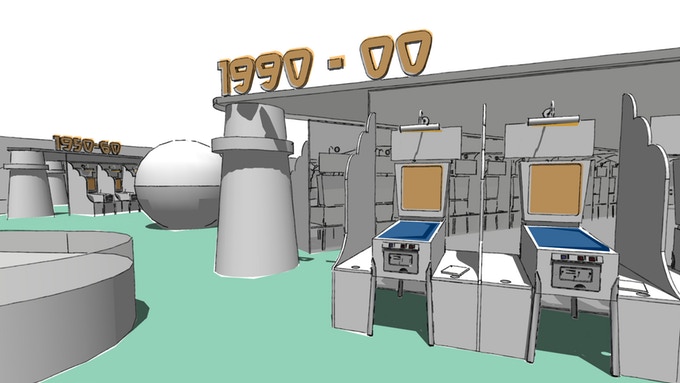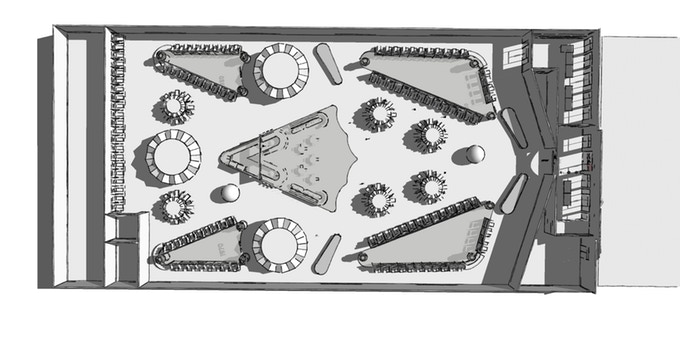 ---

My Parents Basement – Atlanta, Georgia
"My Parents Basement and ATLpb.com have teamed up to bring pinball to Atlanta. 10 essentially brand new immaculate machines with some tasteful mods including anti-glare glass."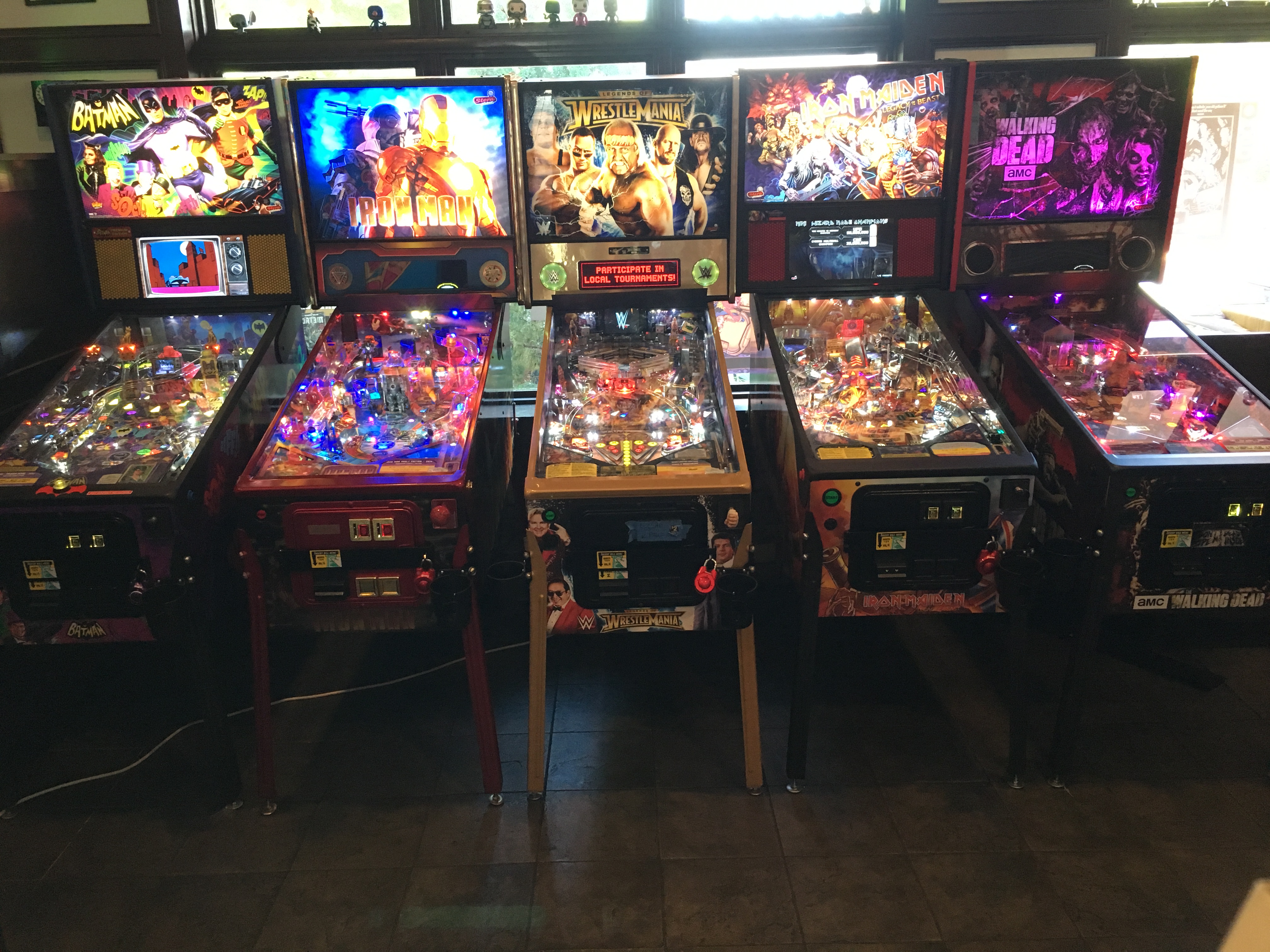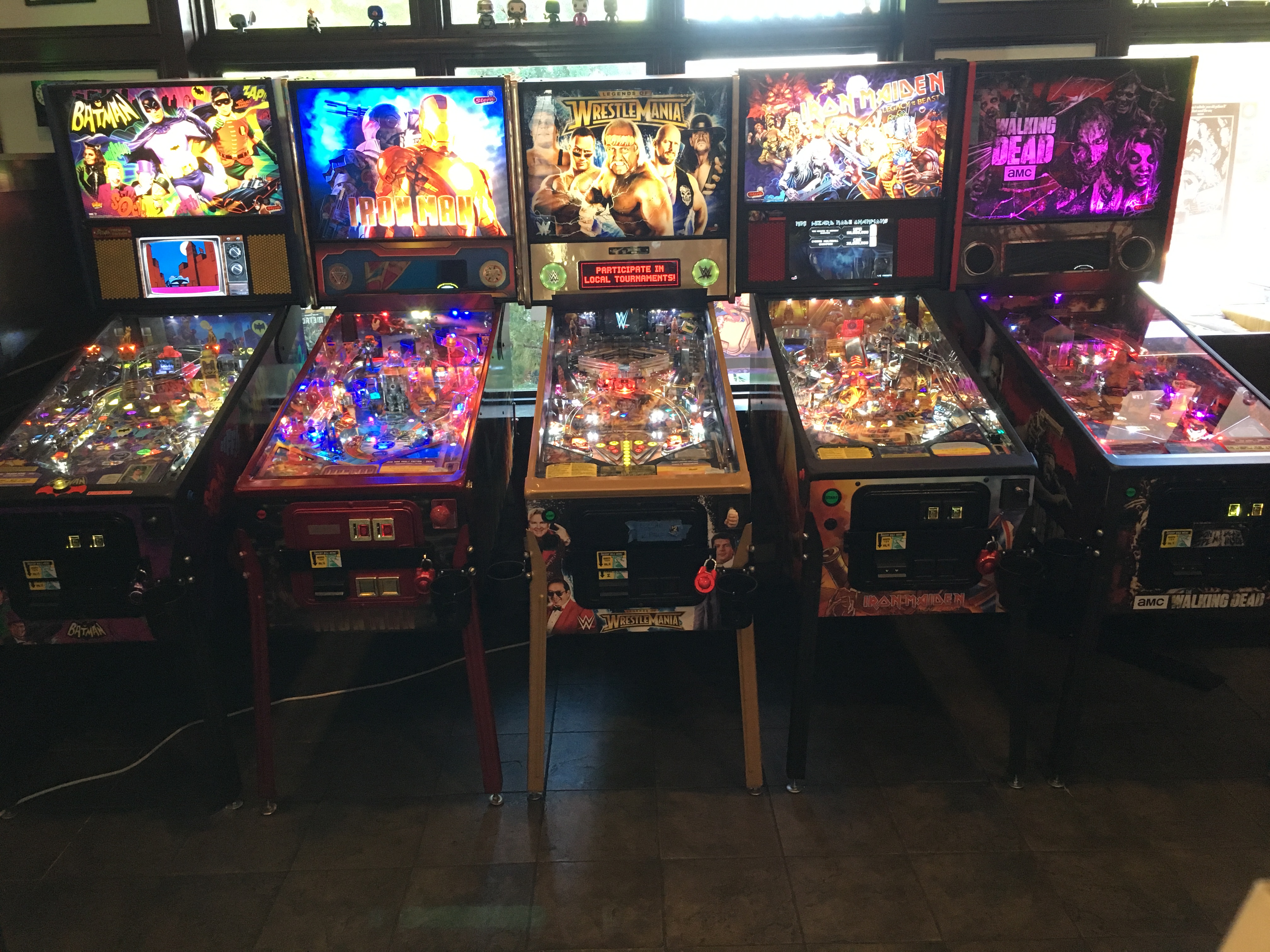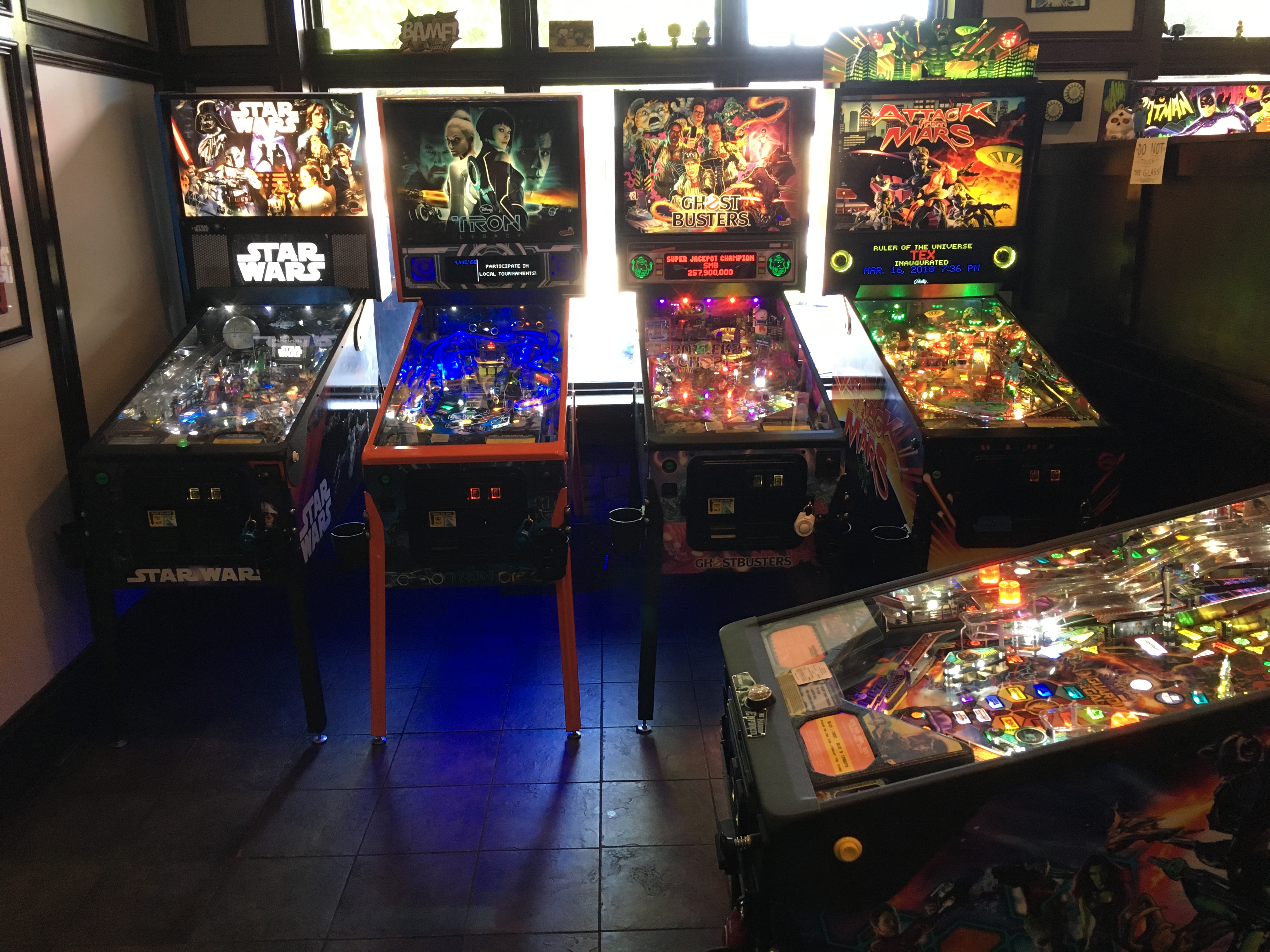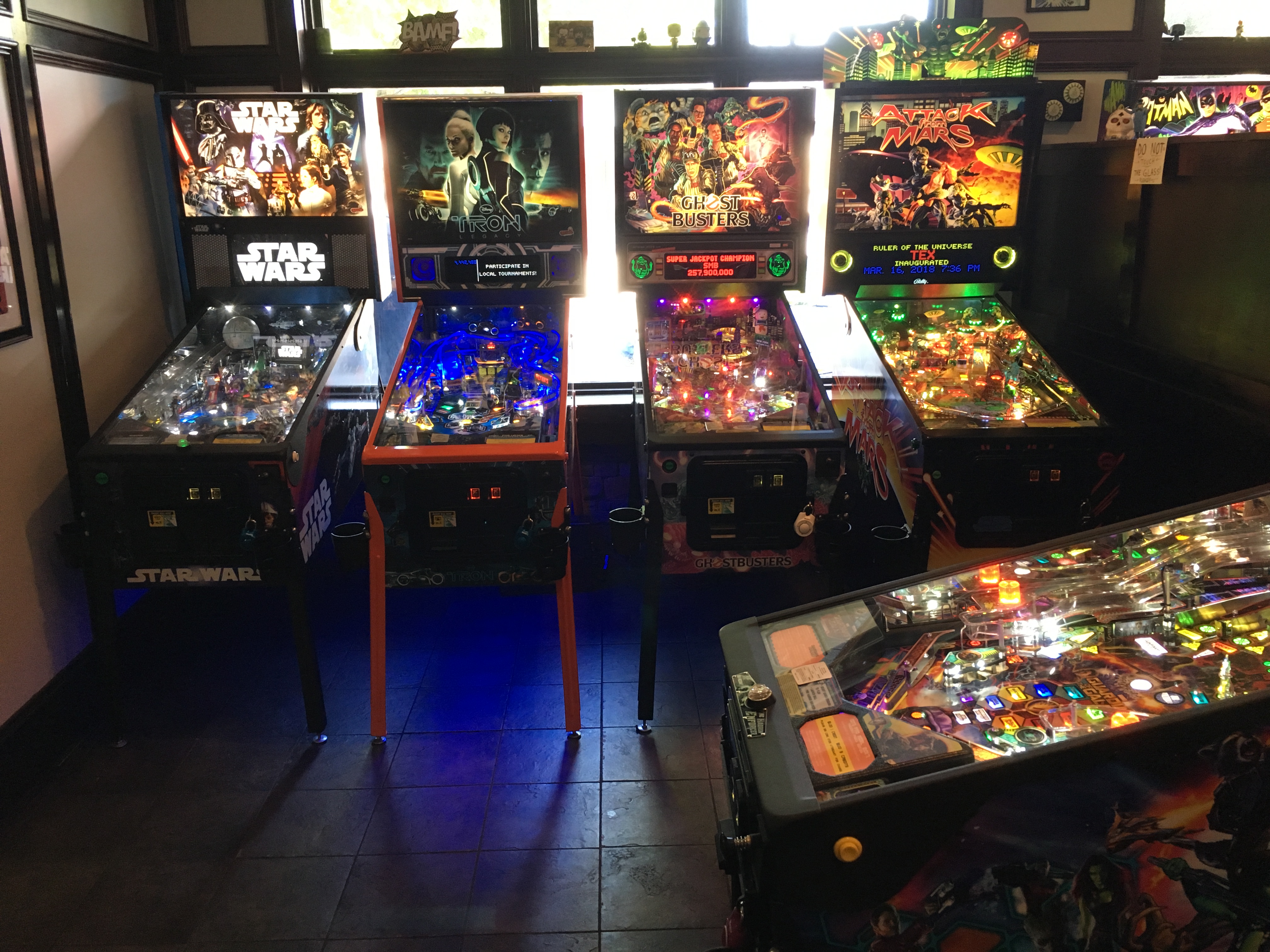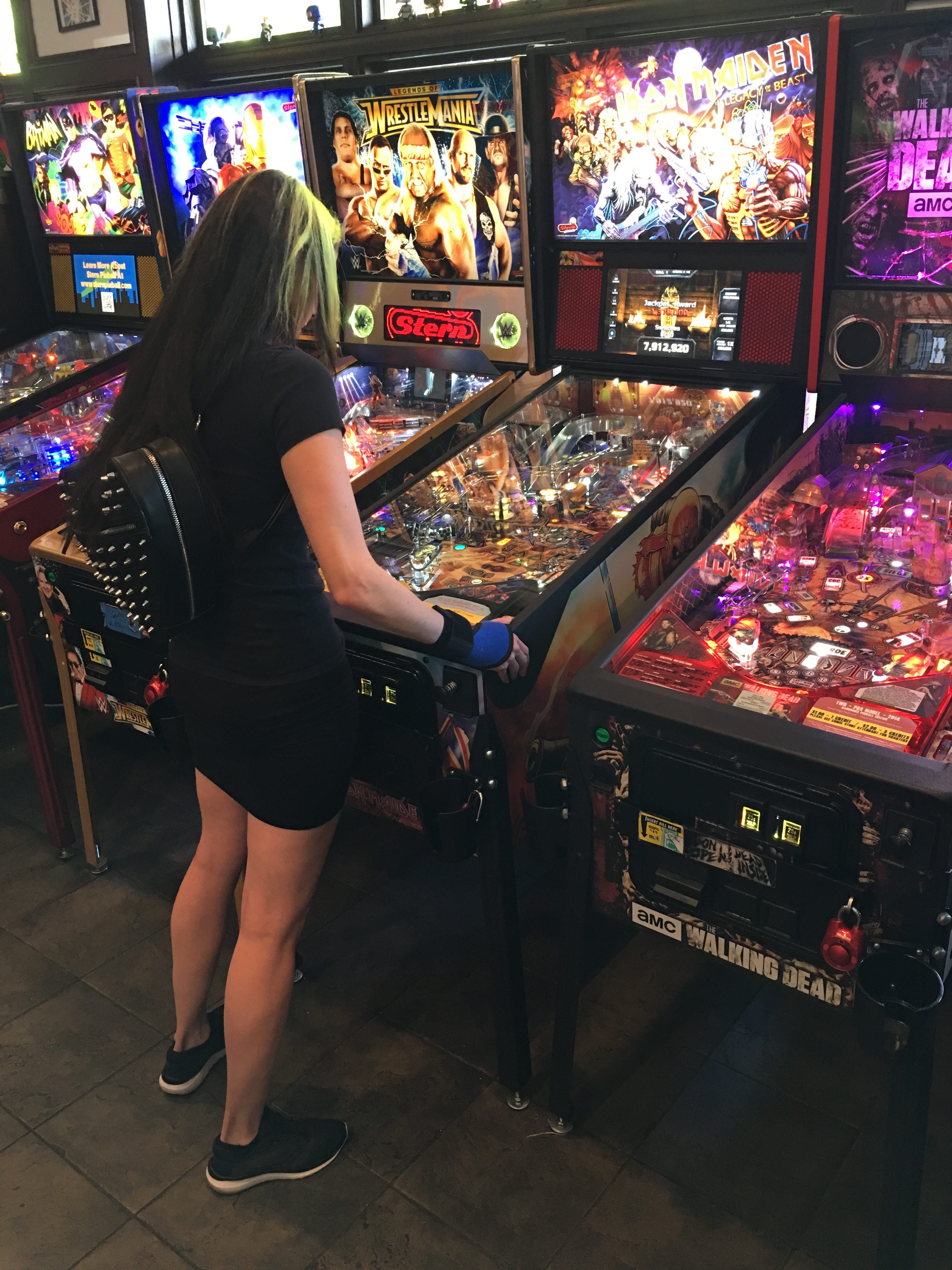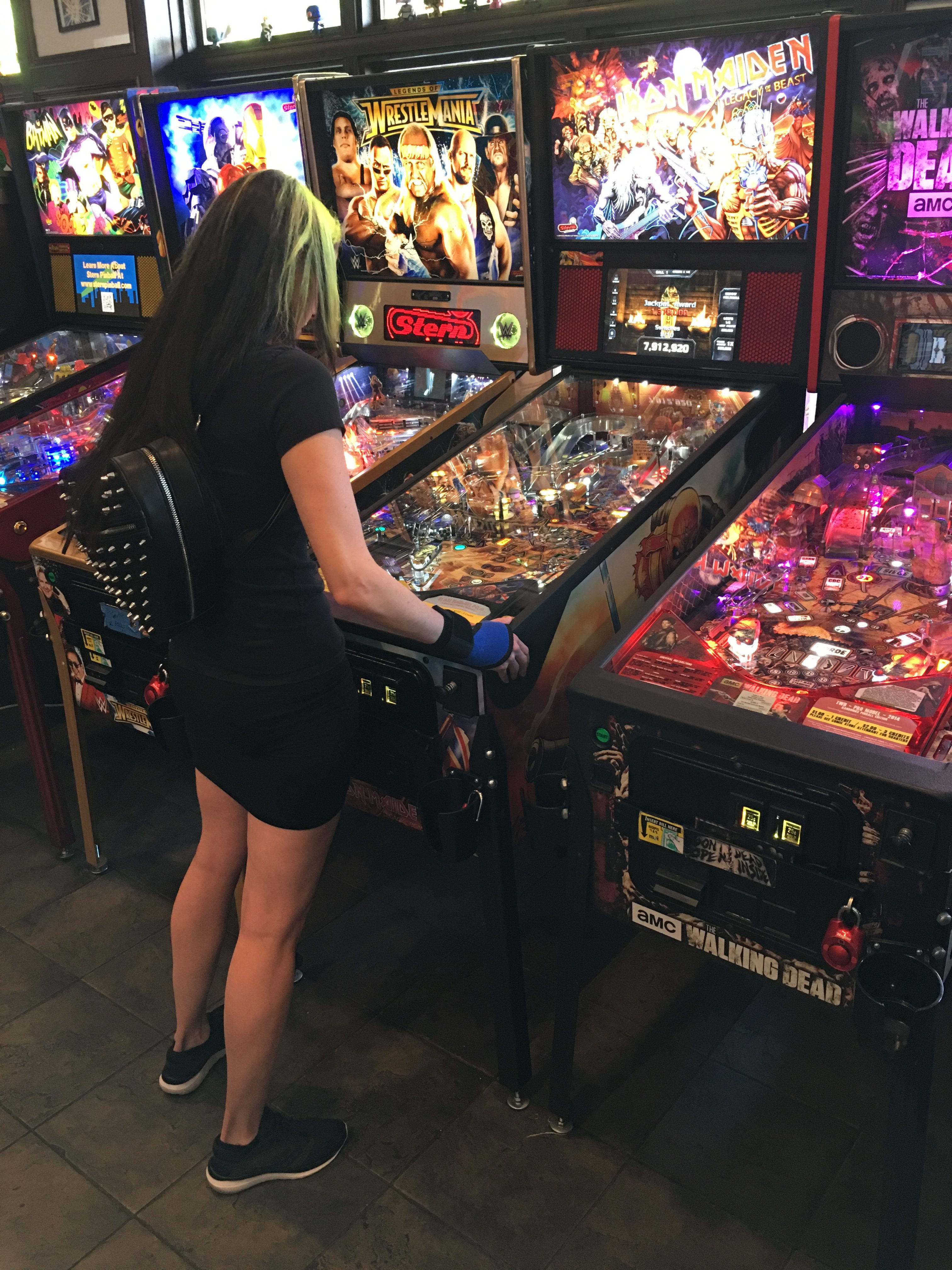 Current lineup includes:
Iron Maiden

Pro

WWE

Wrestlemania LE

Attack From Mars

Remake Limited Edition
Tron Legacy Pro

Ghostbusters

Pro Model

Iron Man

Pinball Refinery Vault Edition

Guardians Of The Galaxy

Pro

Star Wars

Pro

Batman'66

Premium

The Walking Dead

Pro
You can find My Parents Basement on this map – stop by and play some pinball today!
Want your location to be featured? Simply send a few pics, the name of the location, a short description, and the current lineup to thisweekinpinball@gmail.com and we'll include your ad!
---

— End of Post Bonus —
---

— What is Coming Up on TWIP —
Tuesday – top 10 dream themes
Wednesday – Name the Game!
Thursday – up in the air…
---
Get alerts for new posts from This Week in Pinball – follow/like us on Facebook, Twitter, or sign up by email:
Disclaimer: Any articles, interviews, or mentions of pinball manufacturers or pinball products is NOT an endorsement.
Have a scoop or anonymous rumor? Email us at thisweekinpinball@gmail.com
---

Stern Pinball
Most Recent Titles
Aerosmith | AC/DC Vault Edition | Star Wars | Guardians of the Galaxy | AC/DC Luci Vault Edition | Iron Maiden
Announced/Confirmed
Elvira 3
Rumors of Future Titles
Deadpool? | The Munsters? | The Beatles? | Steve Ritchie Black Knight 3000? | Superman 1978? | Beetlejuice?
Jersey Jack Pinball
Most Recent Titles
Wizard of Oz | The Hobbit | Dialed In | Pirates of the Caribbean
Rumors of Future Titles
Willy Wonka? | Toy Story? | Guns N' Roses
Chicago Gaming/Planetary Pinball
Most Recent Titles
Medieval Madness Remake | Attack From Mars Remake
Rumors of Future Titles
Monster Bash Remake? | Cactus Canyon Remake? | Theatre of Magic? | Big Bang Bar Remake?
Spooky Pinball
Most Recent Titles
Rob Zombie's Spookshow International | Dominos (*contract game) | Jetsons (*contract game) | Total Nuclear Annihilation (*contract/house game) | Alice Cooper's Nightmare Castle
American Pinball
Most Recent Titles
Houdini
Rumors of Future Titles
Oktoberfest?
P3 (Multimorphic)
Lexy Lightspeed | Cannon Lagoon | Cosmic Cart Racing
Pinball Brothers
Rumors of Future Titles
Queen? | Barry Oursler's Original Theme? | Playboy?
Dutch Pinball
Most Recent Titles
Bride of Pinbot 2.0 | Bride of Pinbot 3.0 (on hold) | The Big Lebowski (production issues)
Circus Maximus
The Pinball Circus Remake | Kingpin
Homepin
Thunderbirds (coming soon)
deeproot Pinball
Announced/Confirmed
Fire and Brimstone
Rumors of Future Titles
Retro Atomic Zombie Adventureland? | Alice in Wonderland? | Magic Girl? | Original Houdini design?
Silver Castle Pinball
Timeshock (coming soon)
Phénix Pinball
Olympic Goblin
Get alerts for new posts from This Week in Pinball – follow us on Facebook, Twitter, or sign up by email: