— This Week's Top 5 Stories —
1. Steve Bowden Joins the deeproot Team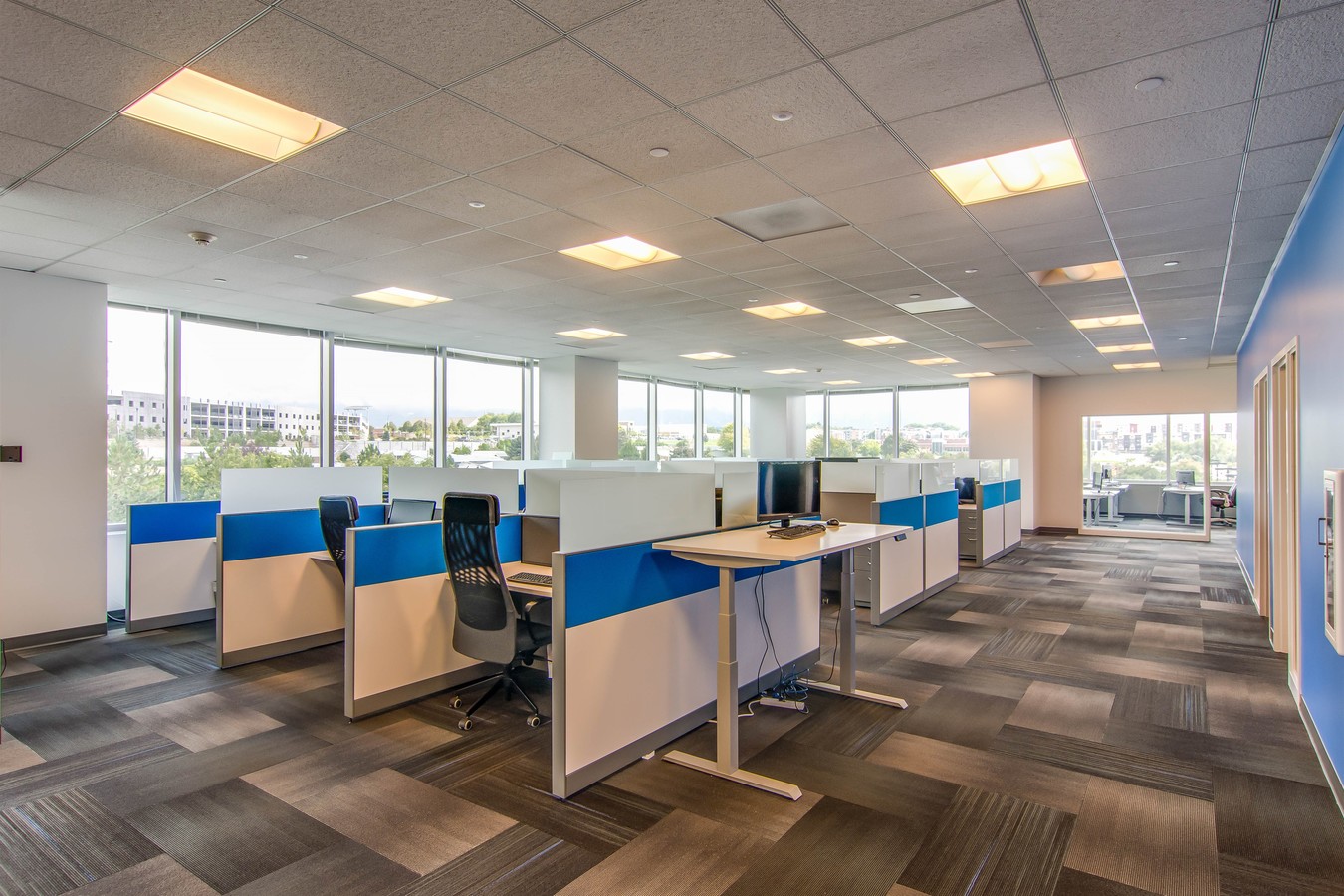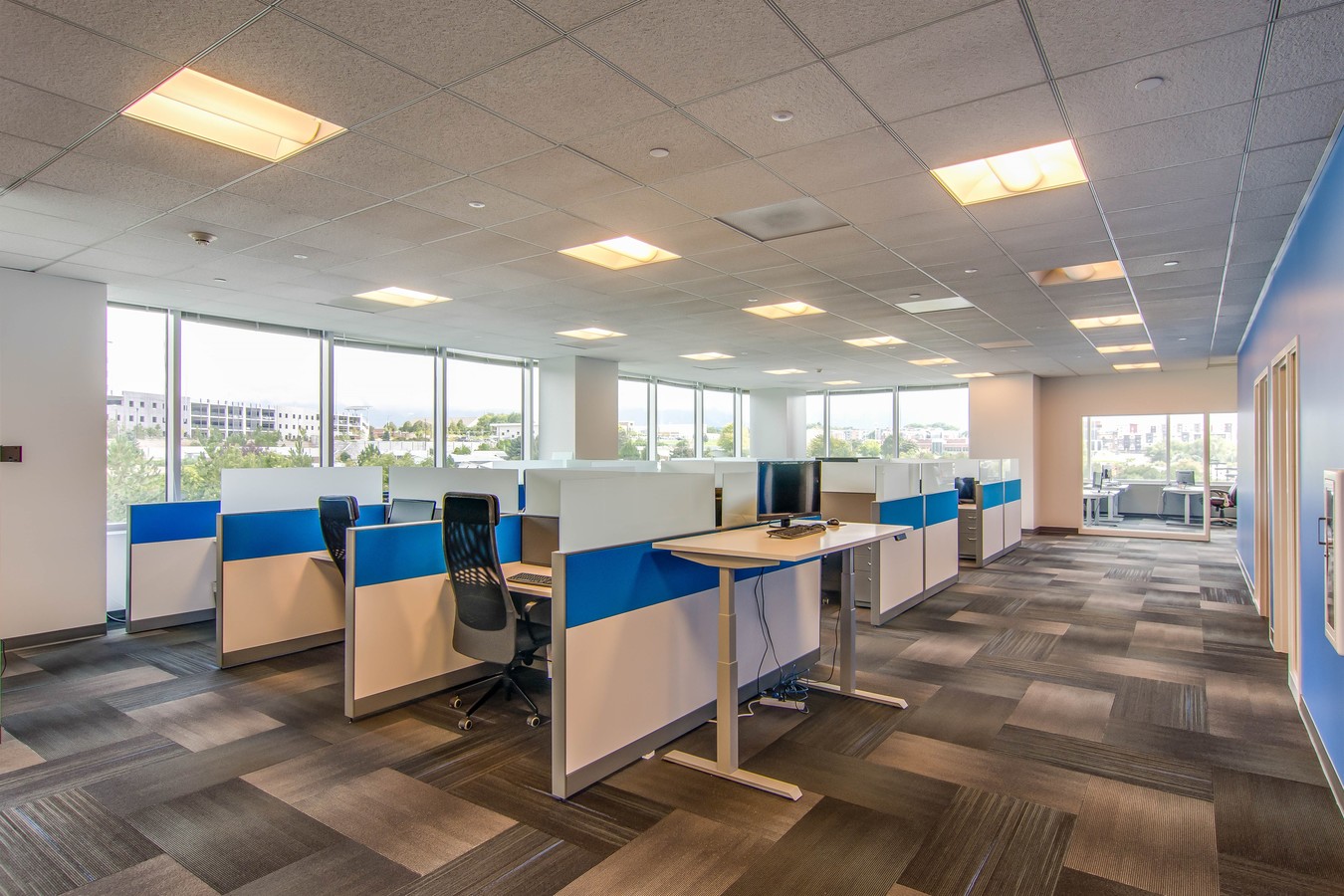 Last Thursday on This Week in Pinball, the summer update from deeproot Pinball was released, along with an interview with Robert Mueller, the man leading deeproot Pinball. As part of that update, we learned that Steve Bowden is moving to Texas to join the deeproot team. Bowden is well known in the pinball community – for his blog Fun With Bonus, his Pinball Dictionary, his commentary at tournaments and his new podcast. He is also one of the top pinball players in the world, currently ranked #12 in the IFPA Rankings. Per the update from deeproot:
"Steven Bowden will be moving to Texas and joining the deeproot pinball team as a Ruleset Designer and deeproot Ambassador. We are thrilled with Steve's trust in deeproot's vision, and his willingness to do some crazy things pinball has never seen before. We all look forward to benefiting from his infectious positive personality and award winning passion for pinball. As a deeproot Ambassador, Steve will continue to make appearances in pinball tournaments and events, as well as spearheading deeproot's charitable outreach. Steve will continue updating his amazing blog at http://funwithbonus.com. More about Steve's first pinball experiences here (http://funwithbonus.com/500-when-lit-my-first-time-playing-pinball/). Lastly, Steve will co-host an upcoming TWIP podcast and be able to talk about this transition in his life."
This is another move by deeproot that makes the pinball community wonder what they're up to – they haven't released a single pinball machine but have compiled a team of talented pinball personnel. See the full team here. As seen in the interview, they indicate they are on pace for a launch at next year's Texas Pinball Festival in March of 2019. Congrats to Steve Bowden and we look forward to the launch of deeproot!
Make sure to check out Steve Bowden on the This Week in Pinball Podcast this week, where he will share some more information regarding his decision to join deeproot!
---
2. deeproot Plans to Offer Help to pre-order victims of Heighway Pinball and Dutch Pinball


In a surprising move, deeproot Pinball also announced in their summer update that they plan to offer some type of relief to those that lost money pre-ordering machines from Heighway Pinball and Dutch Pinball. This portion of the update reads in part:
"In private conversations with the owners of Pinball Bros. and Dutch Pinball, it is clear to deeproot that: i) the ones who made the promises (or their successors) are not going to keep or deliver on them, while profiting off the bargain; and ii) most of the ones who provided the capital will unfairly bear all the risk/loss. deeproot does not believe that that result is good for those individuals or the pinball industry.
It is not deeproot's intent to excuse the questionable acts of the persons or entities behind these projects. Nor is it deeproot's intent to absolve the customers living with the consequences of each's (arguably) risky choices. Lastly, it is not deeproot's intent to set a precedent to bail out everyone that has been (or will be) taken advantage of. We aren't here to right every wrong. At the end of the day someone needs to step up, and deeproot has the capital, empathy, and ability to do something, rather than nothing.
From October 1, 2018 to December 31, 2018, we will offer some form of relief to those affected customers of Heighway/Pinball Bros and Dutch Pinball who have not received their promised game or other relief. While it won't make up for the wrongs, it is the right thing to do, and we are sure will be appreciated by the hundreds of affected customers."
TWIP asked several questions regarding this announcement in the interview in the article – read the interview and the full update here. No matter your thoughts on deeproot Pinball, it would be great to see people who lost money with these companies offered at least something in return!
(Join the Pinside discussion here!)
---
3. Classic Playfield Reproductions Announces New Business Model That Revolutionizes Reproduction Products
Classic Playfield Reproductions (CPR) announced on this Pinside thread that they will be drastically changing their business model. If you have time, read the full announcement as it contains a ton information about the changes and opportunities. The short version is that they introduced their new Digital Production Suite which will allow them to no longer require a minimum run size to produce a reproduction part. Previously, backglasses, plastics, and playfields needed to be part of a larger batch "run", which would then sit online until they sold out which could take months or years. Their new process will allow them to make ONE item at a time if necessary. Finding reproduction products and parts "in stock" has always been a large concern for this hobby – but according to CPR, that will no longer be an issue. We'll keep an eye on how this progresses and keep you updated. Congrats to CPR!!
(Join the Pinside discussion here!)
---
4. Alice Cooper's Nightmare Castle – Shipping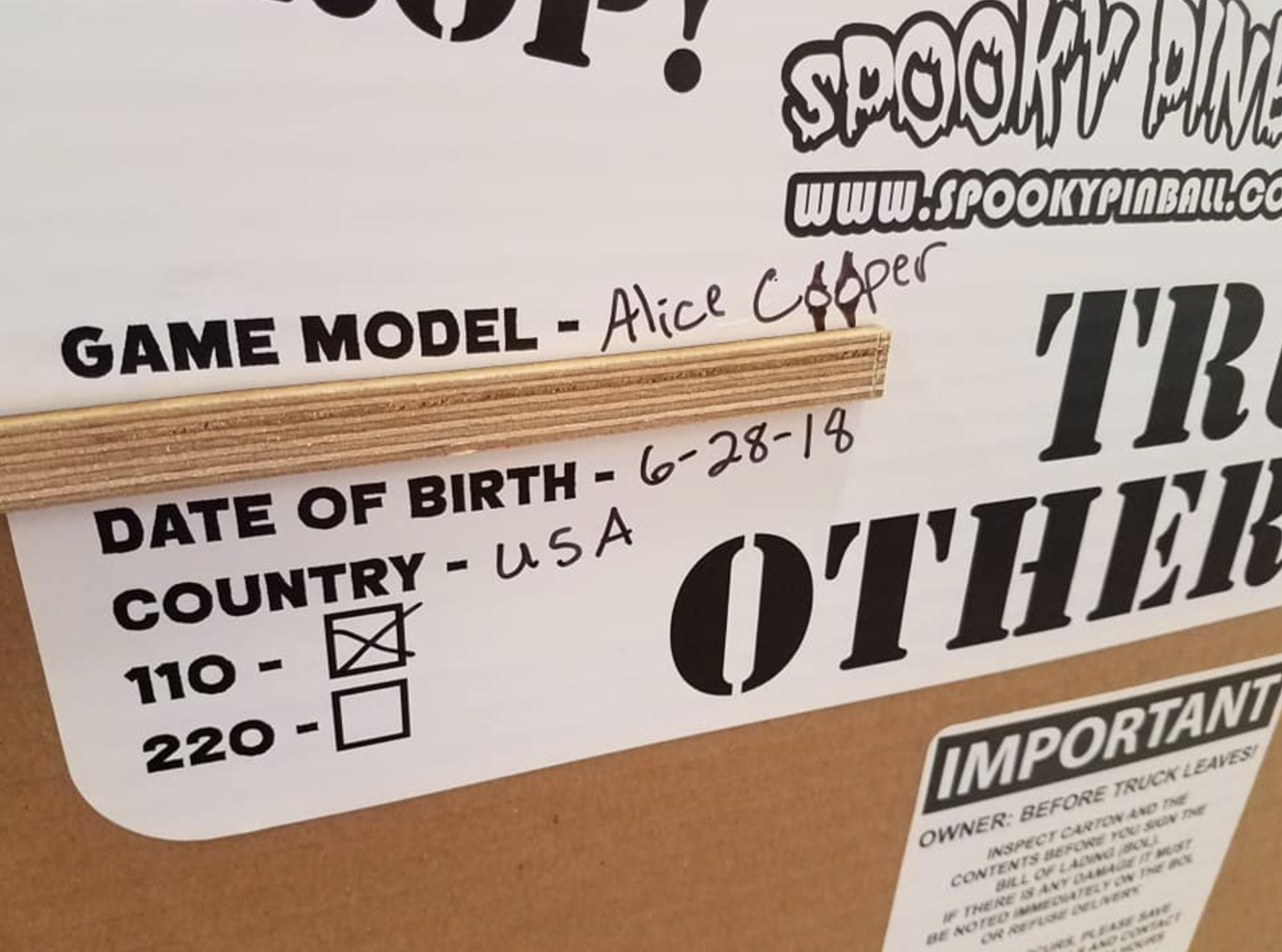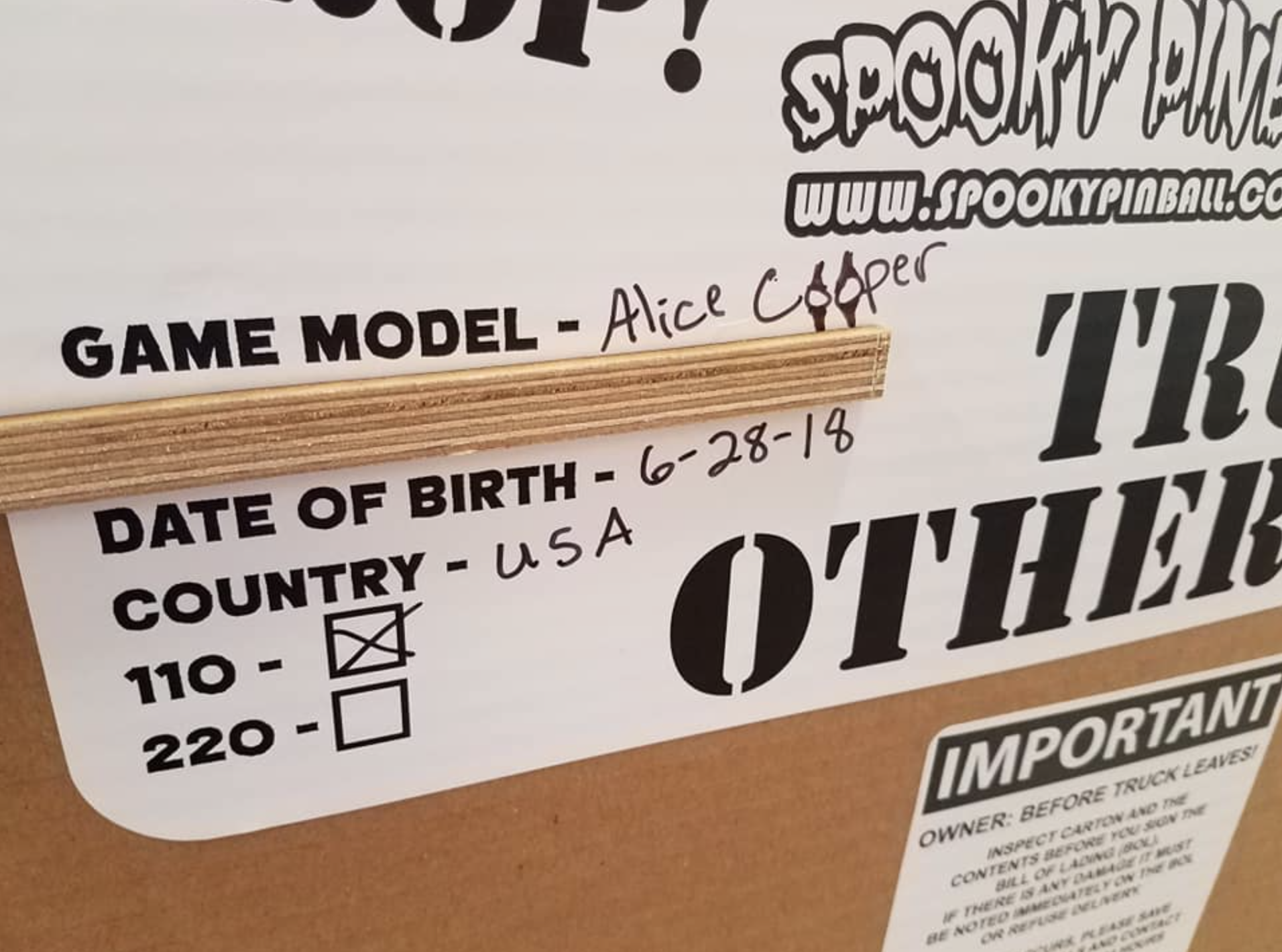 Last week we shared that Alice Cooper's Nightmare Castle was now on the production line at Spooky Pinball. This week, Spooky shared this Facebook post showing an Alice Cooper's Nightmare Castle in a shipping box! It was shared with this caption:
"Going on a truck in 1 hour… we just can't say where. You'll know soon!
Game #6 to be mfg'd at Spooky!!! Proud of our team."
If you remember, the first Total Nuclear Annihilation went to Ed Robertson of the Barenaked Ladies, and it was streamed by Jack Danger of Dead Flip. With their Facebook post saying they can't say where it is going, but that we'll know soon – that seems to hint that soon we'll see a stream of this game (right??). We are all ready to see more of this pin, stay tuned!
---
5. Circus Maximus Officially Announces Agreement with Planetary Pinball Supply to Produce Kingpin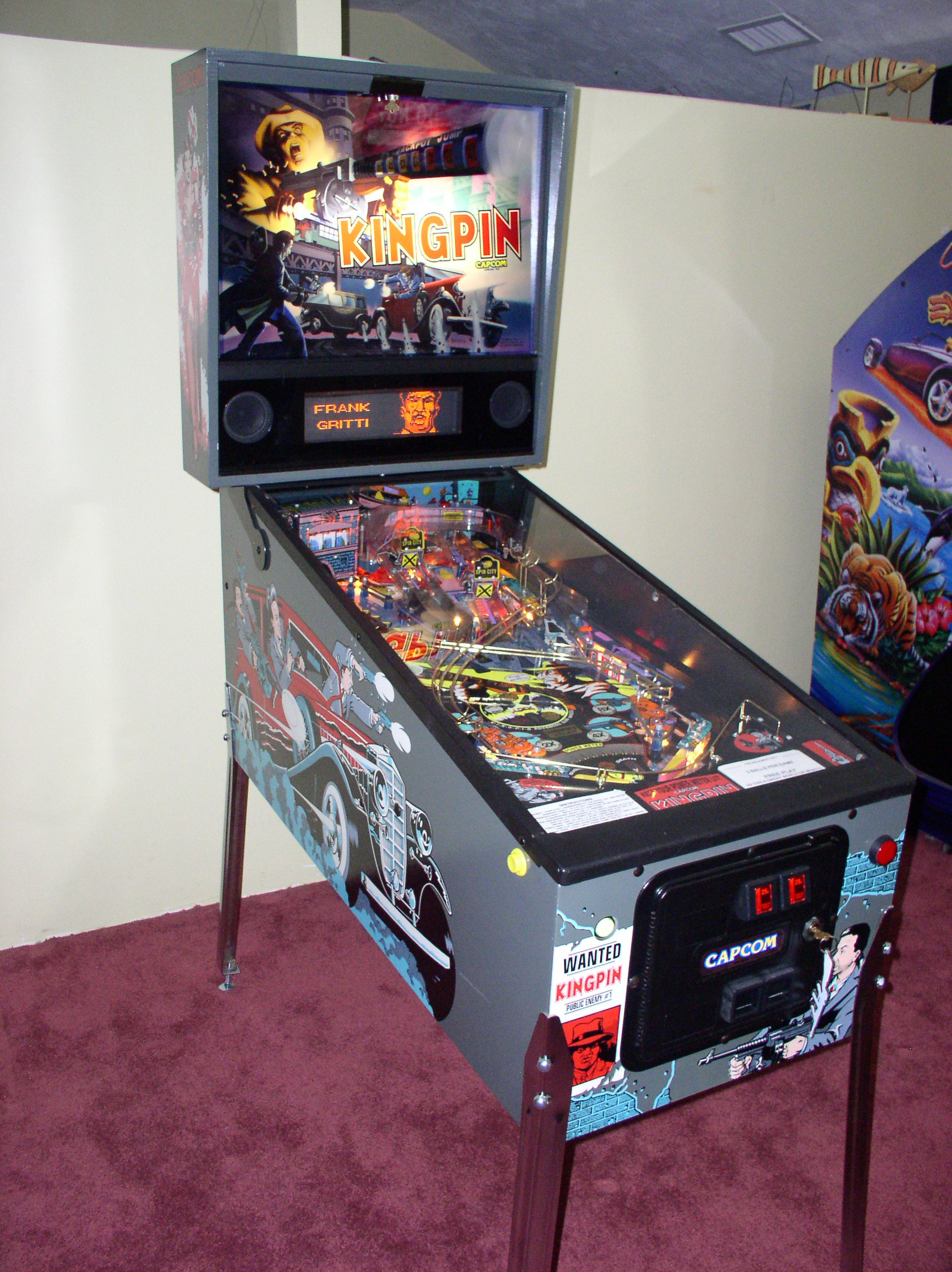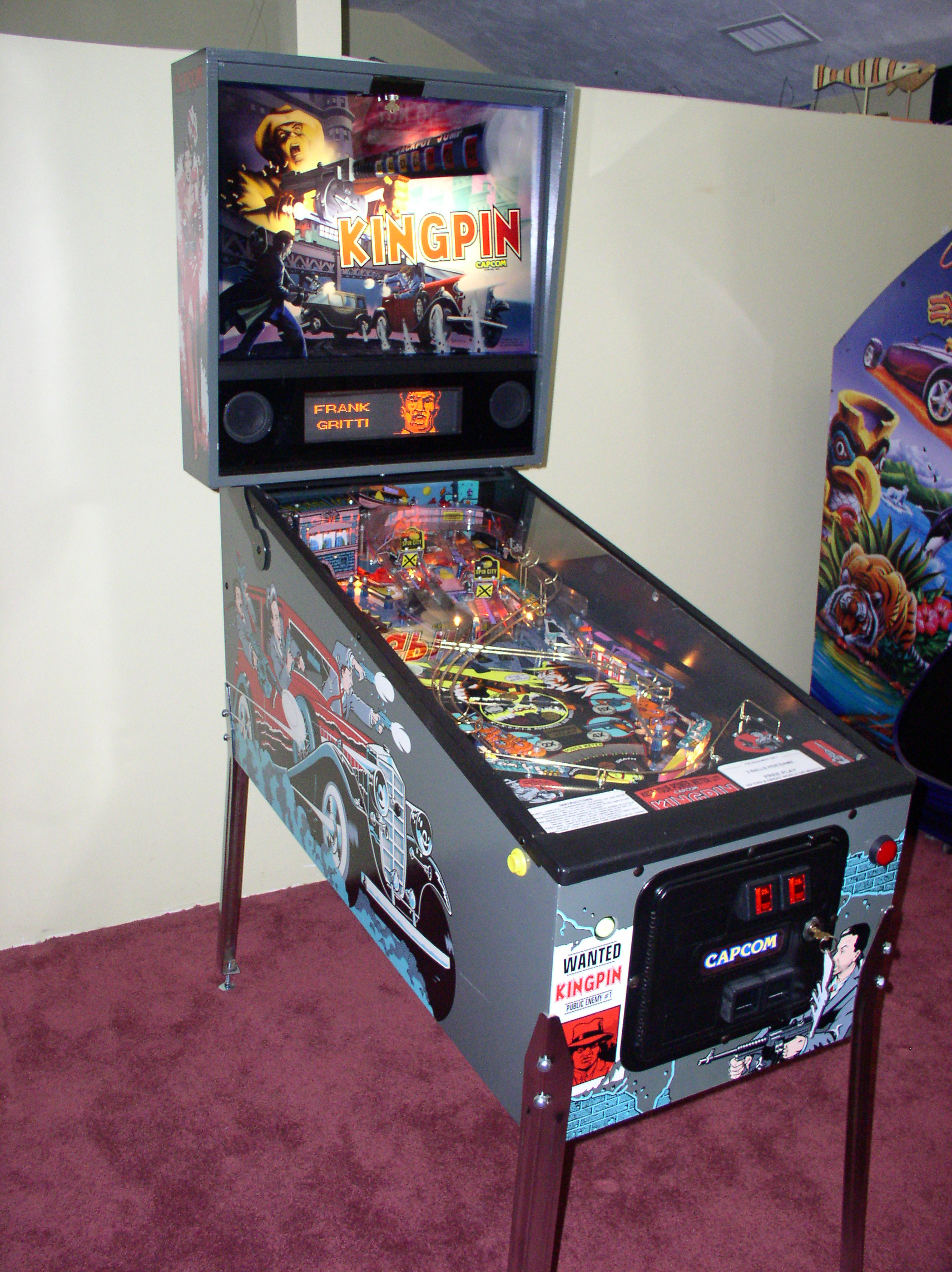 Circus Maximus shared the following statement about their latest agreement with Planetary Pinball Supply:
"Circus Maximus has entered into an agreement with PPS to acquire the Kingpin Trademark and we have also partnered with PPS to make Williams/Bally licensed lapel pins available in the near future."
Short and sweet. Circus Maximus has also now sold out of 82% of their limited Kingpin translites signed by game designer Mark Ritchie and artist Stan Fukuoka. By purchasing a translite you will also be one of the first to be offered production Kingpin Remakes when they're made. Click here to buy!
Also keep an eye out for the Williams/Bally lapel pins as we got a look at a couple examples, and they look very cool!
---


— Giveaway Winners for June —
We held the drawing for the June Giveaways! The WINNERS are…drumroll…
Pin Stadium Lights (~$300.00): William Mills
Mezel Mods Gift Card ($75.00): Jeff Parsons
Titan Universal Silicone Ring Kit ($40.50): Jim Walser
Comet Pinball Two Double Spotlight Kits ($39.98): Justin R. Charlton
$25 Gift Card to Double Danger Pinball: John George
Dialed In! Translite – autographed by Jersey Jack Guarnieri: Jared Burke
Iron Maiden Translite – autographed by designer Keith Elwin: James Girasa
American Pinball t-shirt: Jason Anderson
It appears we need more entrants whose names don't start with "J"?? What the heck. Congrats to all the winners!
Keep an eye out – we'll be making a big announcement later this week regarding July giveaways and perks for monthly subscribers!!
---

— What Else is Happening in Pinball —
Phénix Pinball's "Olympic Goblin" Renamed to "Goblin Contest"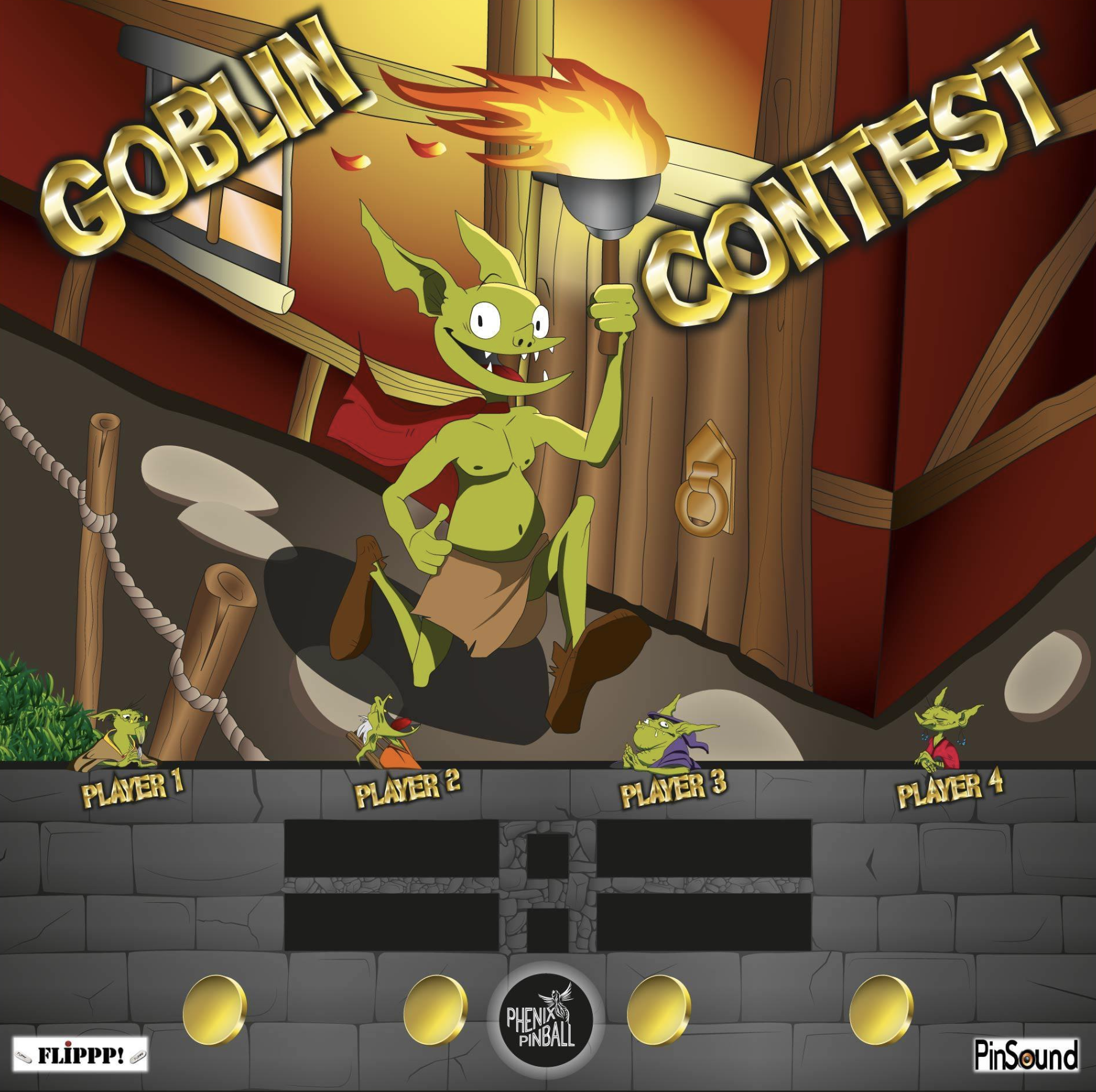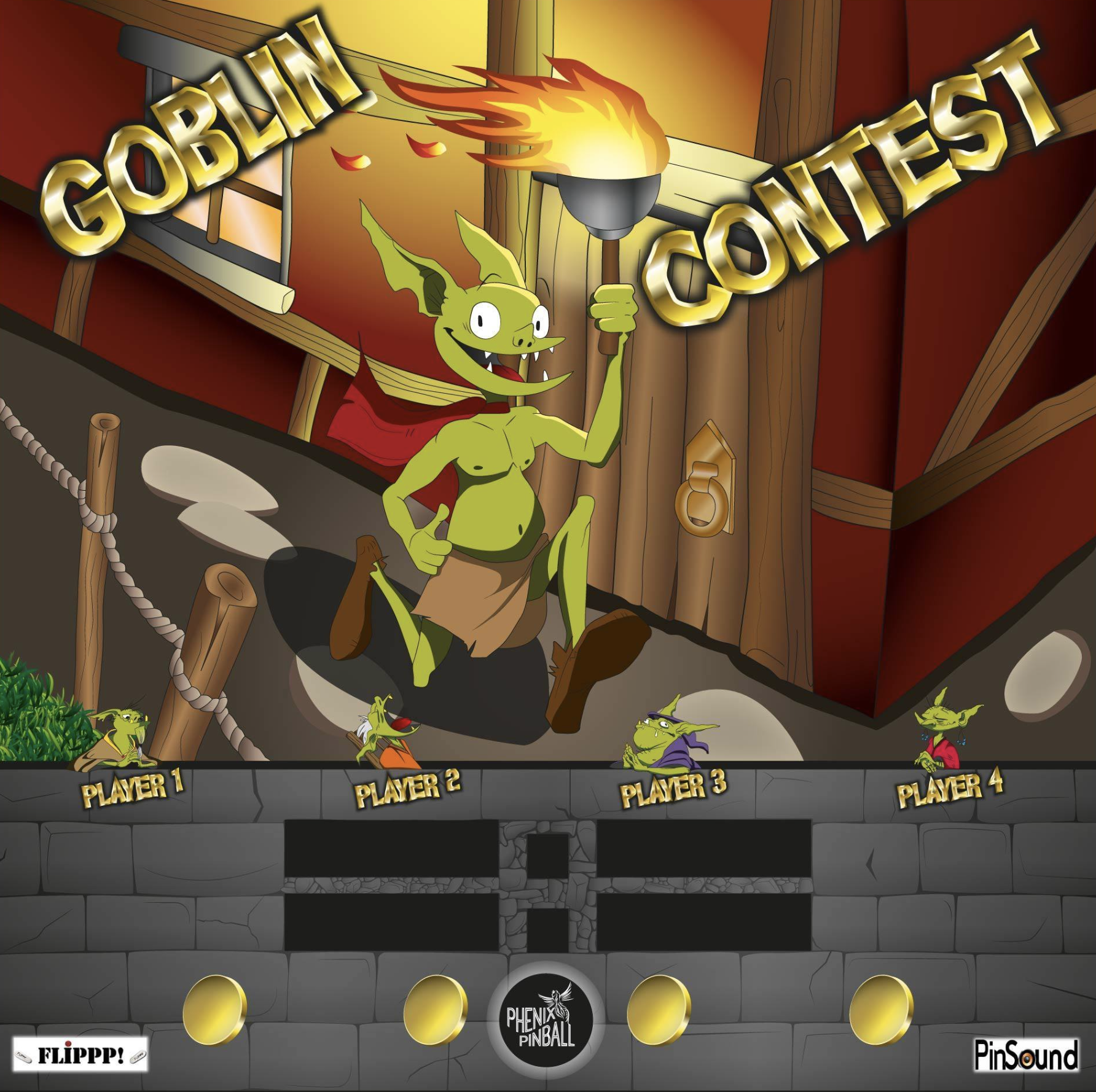 Phénix Pinball, located in France, has been developing a machine previously known as Olympic Goblin. Last week on this Facebook post, they announced the name would be changed to Goblin Contest. It sounds like the National Olympic Committee was not ok with them using the word "Olympic" in the title.
---
New Hobbit Code – This Friday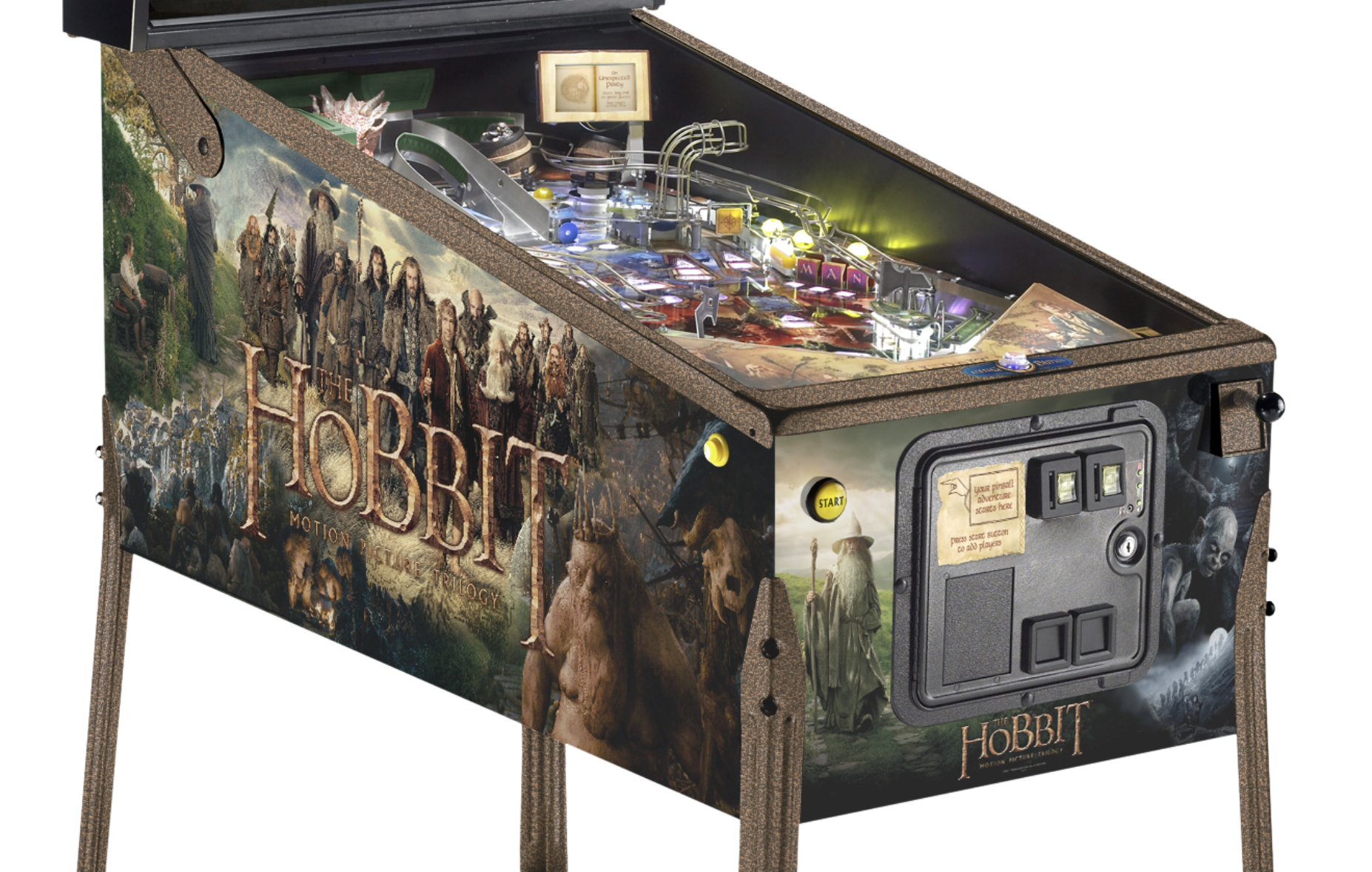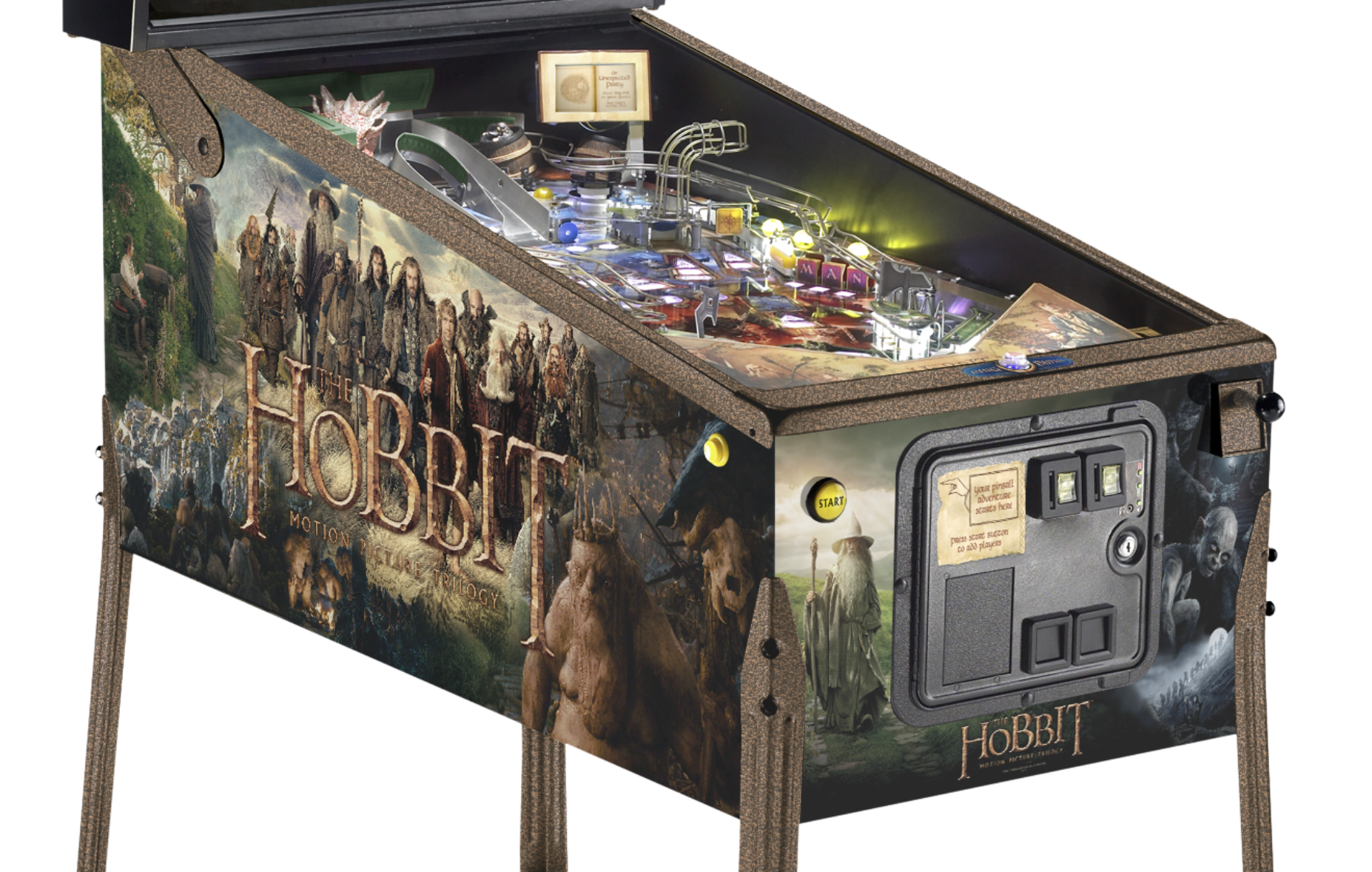 Jersey Jack Pinball announced last week on Pinside that they would be streaming new Hobbit Code this Friday! Looking forward to seeing what is included with this update!
---
Dead Flip Releases Guide on How to Stream Pinball
Jack Danger of Dead Flip released a detailed guide that explains how to stream pinball – check it out here!
---
Buffalo Pinball gets Multimorphic P3 Pinball
Kevin at Buffalo Pinball recently received a Multimorphic P3 Pinball and will be streaming it regularly. We haven't seen many streams of this game. He's got Lexy Lightspeed and Cannon Lagoon modules and will be getting Cosmic Cart Racing later. Check out his unboxing video here, and the first stream is planned for tonight at 8:00PM EST – tune in here!
---
Pin Stadium to Sponsor PAPA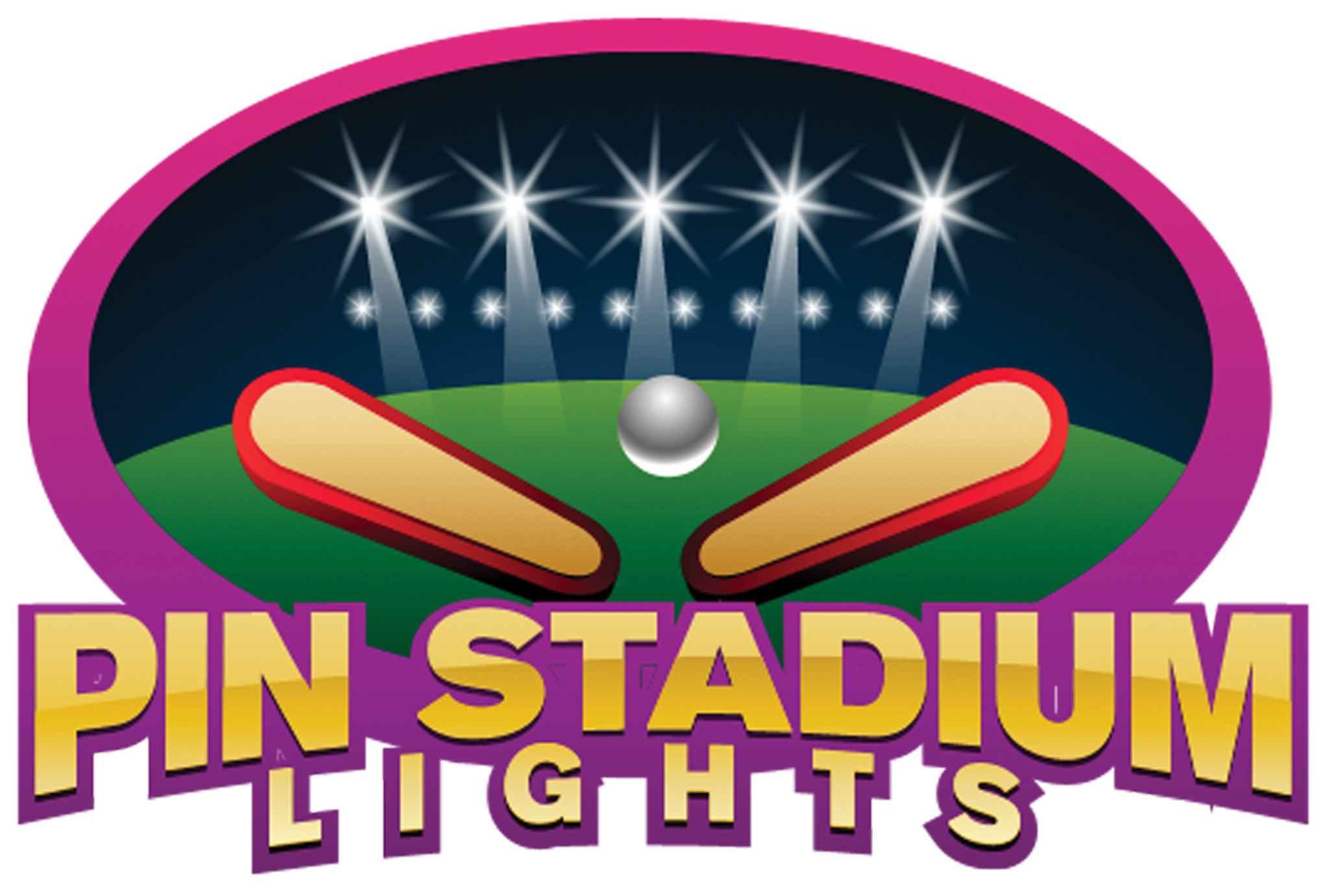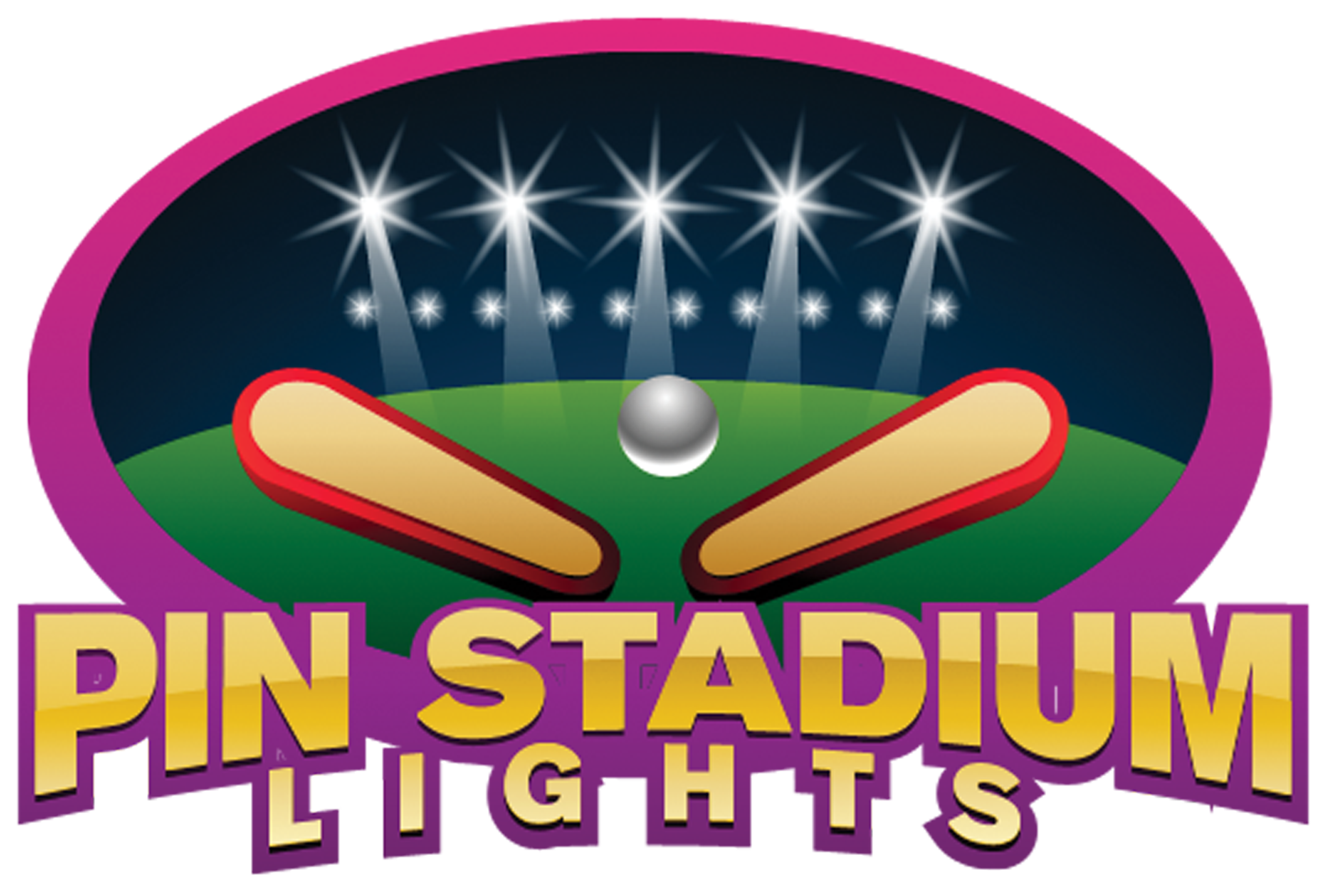 The Professional & Amateur Pinball Association (PAPA) announced on this Facebook post that Pin Stadium would be a sponsor for PAPAtv. It sounds like all 12 machines in the PAPA finals will have Pin Stadium Lights installed! Click here to find out more about Pin Stadium!
---
Auction Ends for The Big Lebowski Engineering Sample 4
As we reported last week, Dutch Pinball set up a link for "Specials" – items they are selling. The largest item was the engineering sample 4, and it was set up as an auction albeit a blind auction. They ended that auction within just a few days and it is now closed, so it appears that machine has sold. Hopefully the money from that machine gets back to those that pre-ordered a TBL and did not get one.
---
Head2Head Pinball Interviews Joe Kaminkow
Head2Head Pinball Podcast interviewed Joe Kaminkow for their 50th episode! They talk about his career in pinball, pinball wars between companies back in the day, licenses for slots and pinballs and how they differ, and the upcoming Kapow game!! Make sure to check it out (it'll be posted here when it is available)!
---

What game has your favorite MAGNET action in pinball?
---

Identify the pinball machine pictured below for a chance to win a limited This Week in Pinball Lapel Pin! Drawing will be held monthly!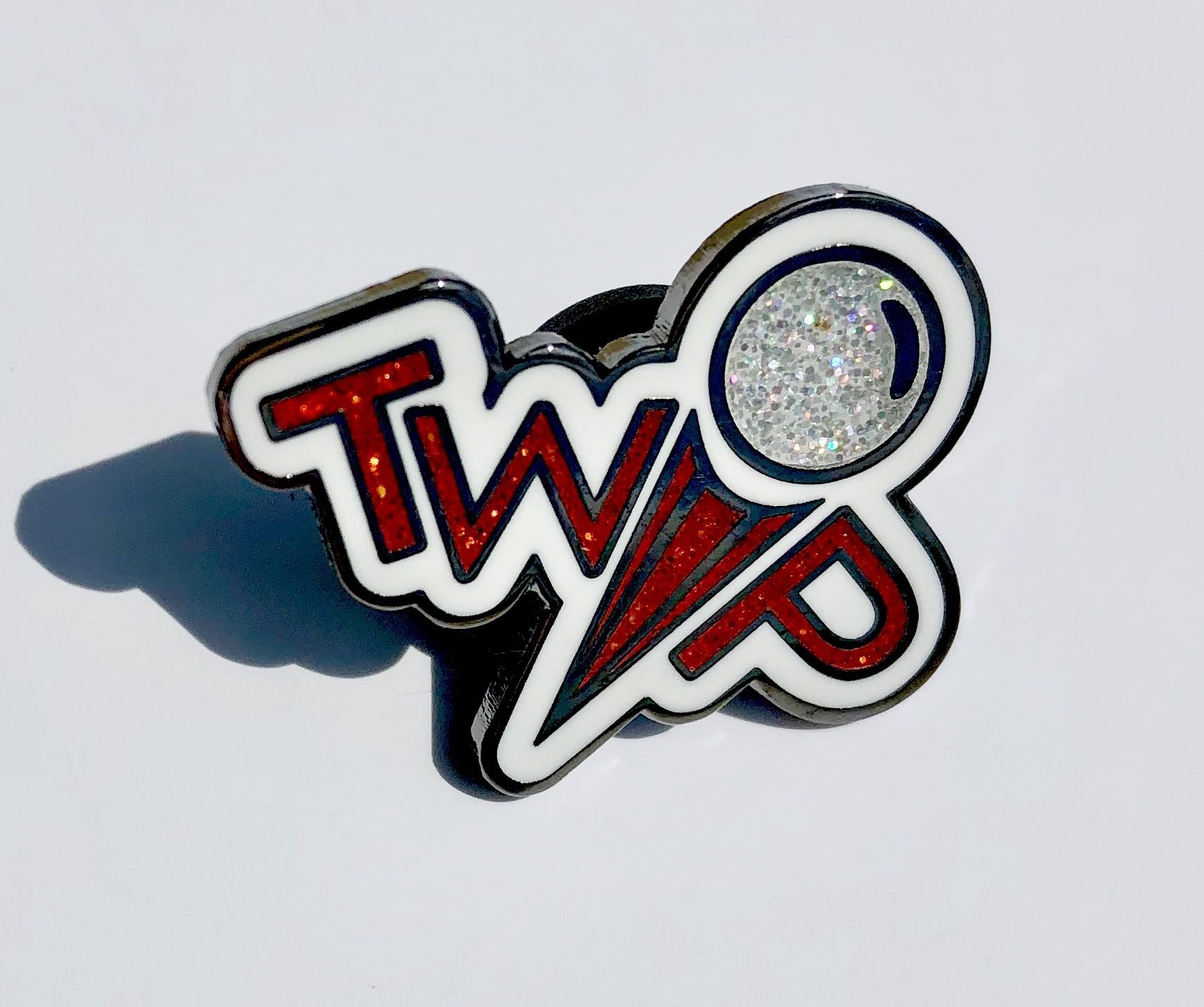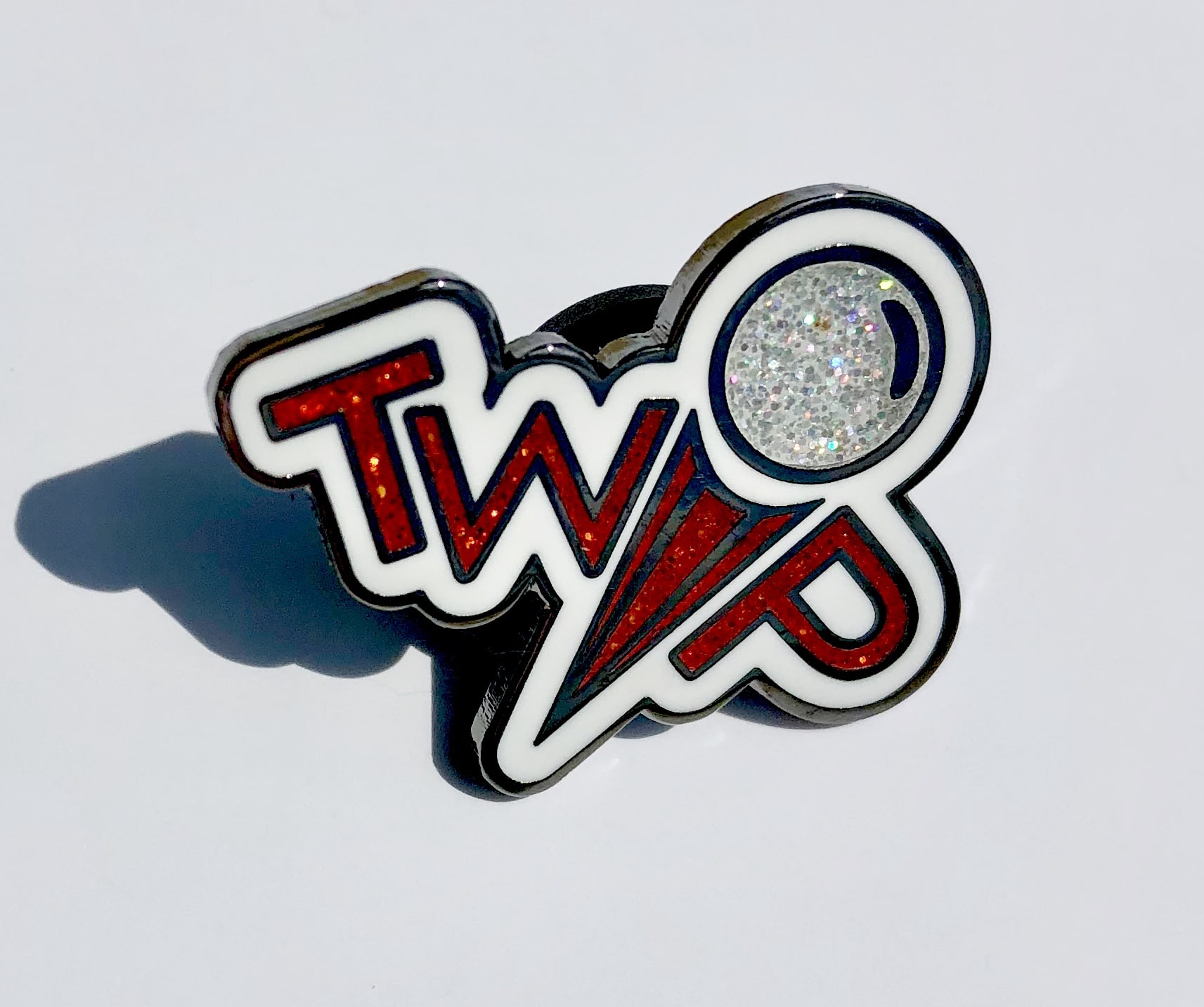 Last Week's answer: Fish Tales
Email guesses to thisweekinpinball@gmail.com, correct answers will be entered into the drawing for the limited TWIP Lapel Pin!
---

— Cool and Crazy Stuff —
Weezer Pinball Machine?
Rivers Cuomo, the frontman of the rock band Weezer, tweeted something interesting this week:
https://twitter.com/RiversCuomo/status/1010969372834361345
Hey manufacturers, it sounds like there is interest!
---
Magic Girl for sale – $25,000
A Magic Girl came up for sale last week on Pinside for $25K if you're interested. It is the same machine that was featured in a previous stream and TWIP wrote an article about the stream which you can find here. That stream also includes a hilarious plunge which led to the shortest ball time world record – check it out here! Seriously this is probably the most entertaining link on today's TWIP 🙂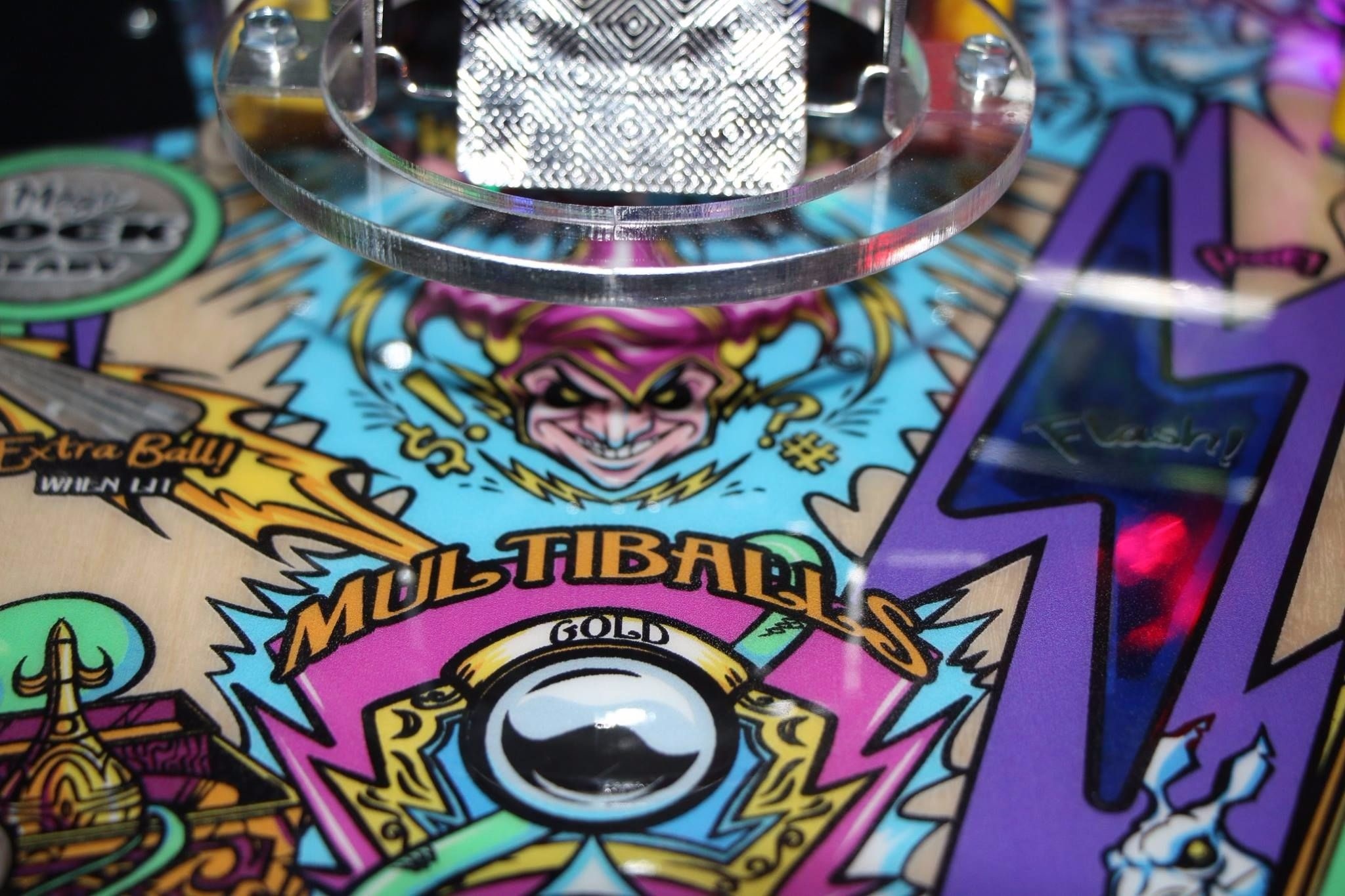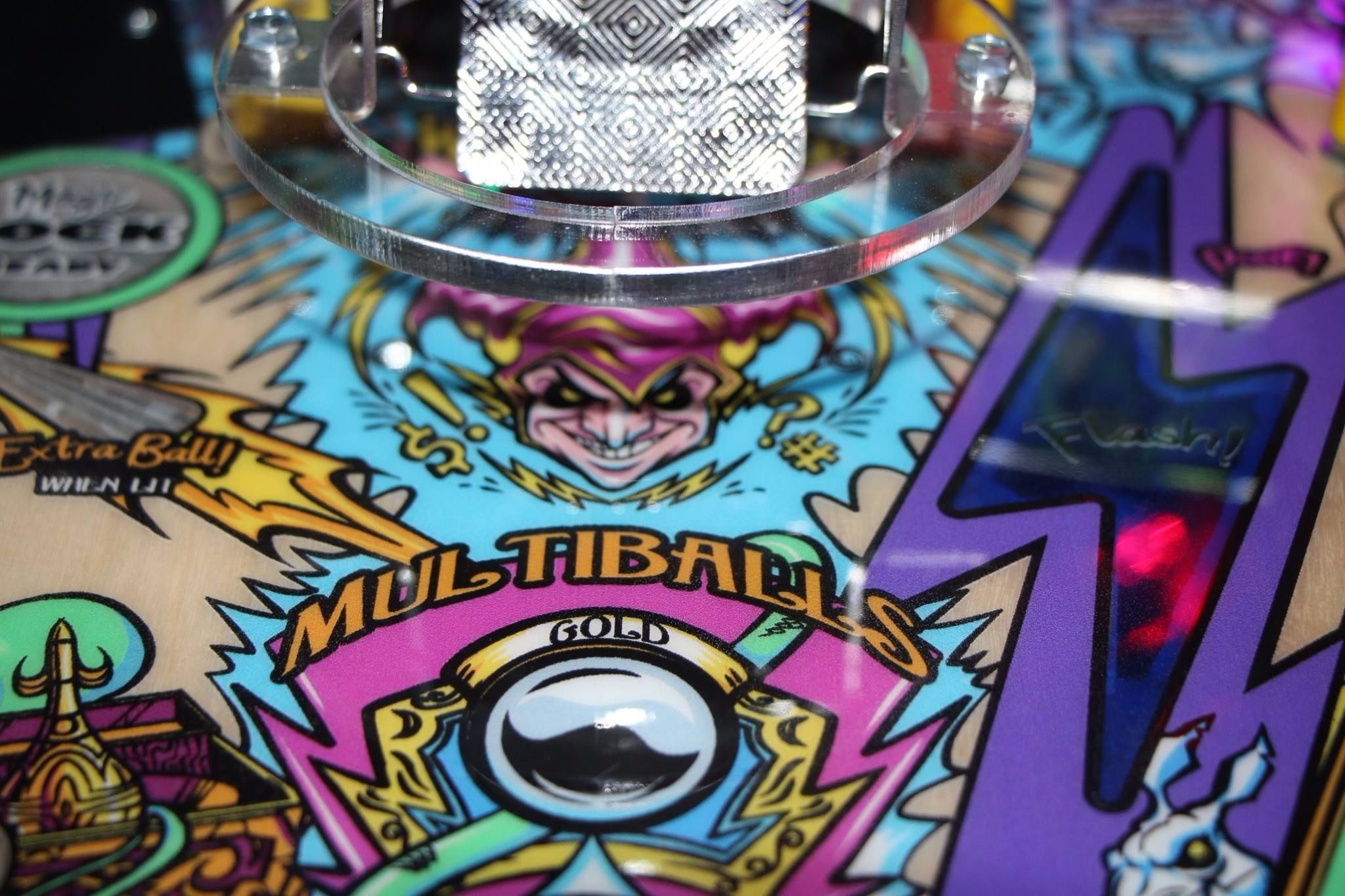 ---
Ed Robertson – Pintastic and Pin Stadiums
Ed Robertson, the frontman of the Barenaked Ladies, talked Pintastic (the pinball show in New England that took place last weekend) in this Instagram post, and also had Pin Stadiums installed on his Iron Maiden machine backstage – check it out: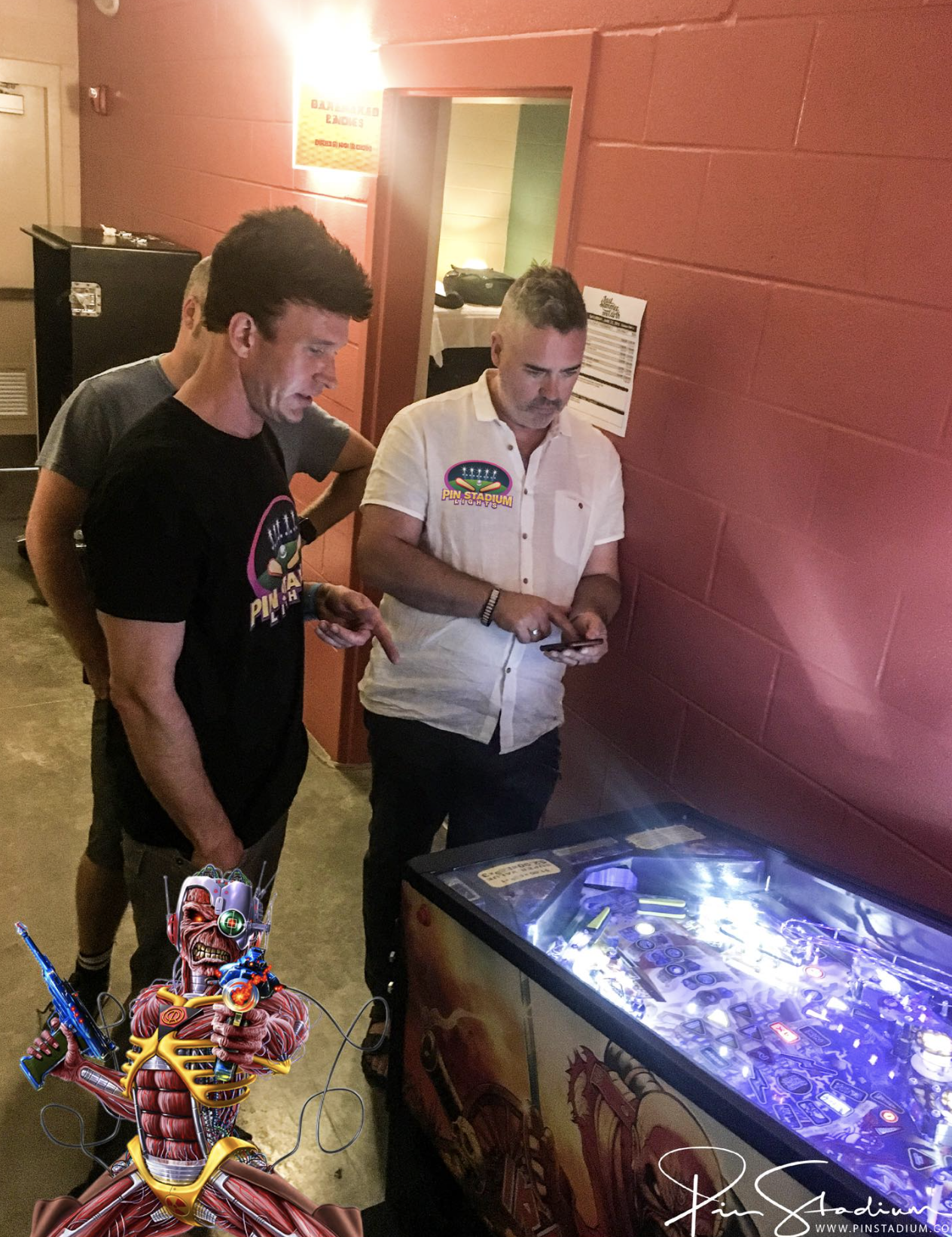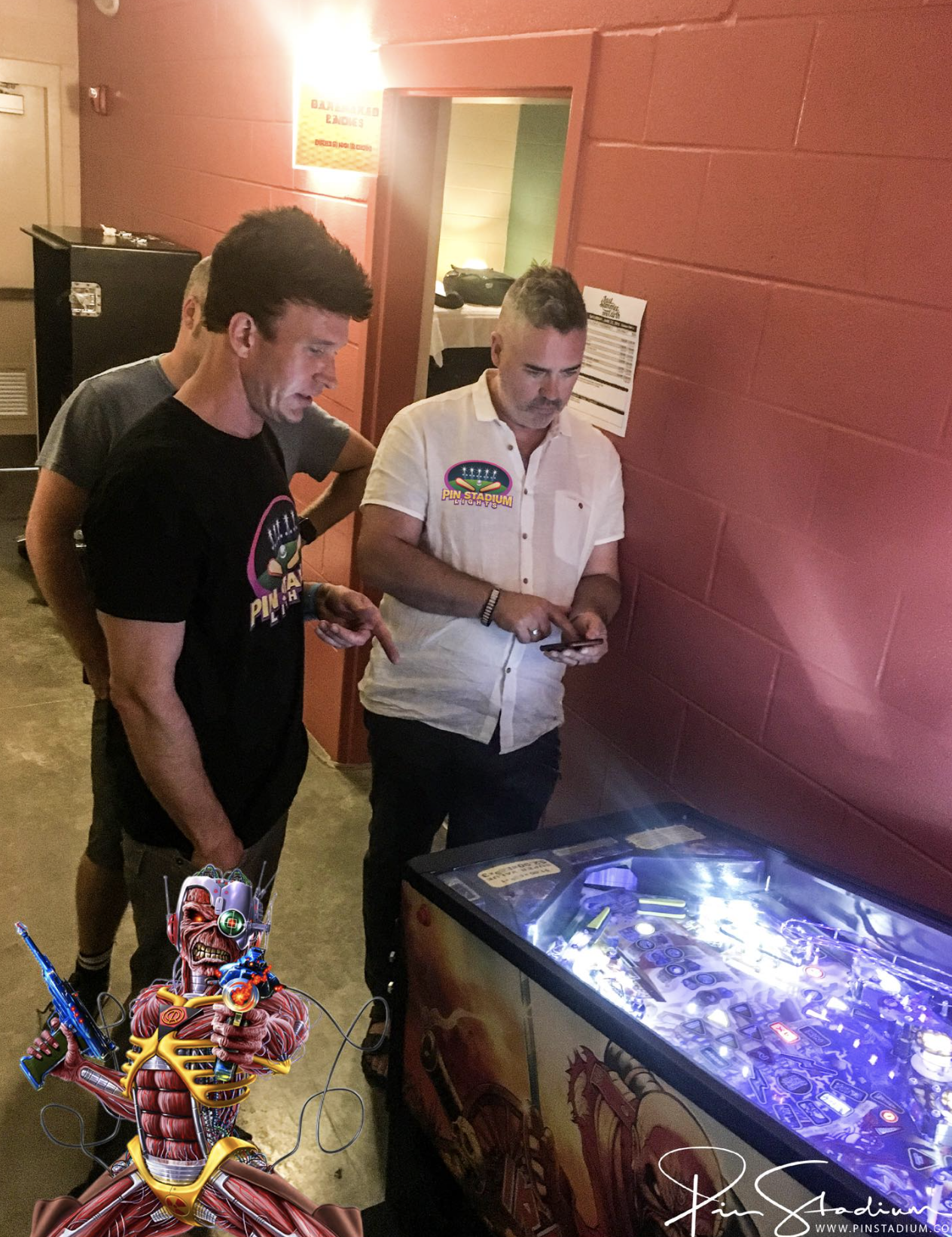 ---
Super Mario Bros. Pinball Voicework Mystery Solved
Thanks to TWIP reader Harry Jackson for the following info:
"For the Nintendo history buffs, I had a question that had been bothering me for a while: Does Charles Martinet, the voice of Mario for almost three decades, voice him in the Gottlieb Super Mario Bros. pinball machine? The pinball machine came out in 1992, but it was widely-believed that the first Nintendo "game" with Martinet as the voice of Mario was Mario Teaches Typing in 1995, before making his mainstream debut in Super Mario 64 for the Nintendo 64. Before this release, Martinet voiced Mario for an interactive exhibit during Nintendo trade shows since 1990. Earlier portrayals of Mario, like the cartoon, featured a very deep and gruff voice. The pinball machine did not appear on Martinet's credits, and there was no information online about who did the voice for Gottlieb's machine.
I had a chance to meet Charles Martinet this weekend at a convention, so with my SMB translite in tow, I asked him about the machine. He confirmed that it WAS his voice, but Gottlieb stole it – using the clips without paying him for the game or giving him any credit. I felt terrible, but he was super generous about it and signed my translite anyway. That would make Super Mario Bros. pinball the FIRST game with Charles Martinet as the voice of Mario – a good 3 years before Mario Teaches Typing, and puts to bed a 26-year-old Nintendo/pinball mystery."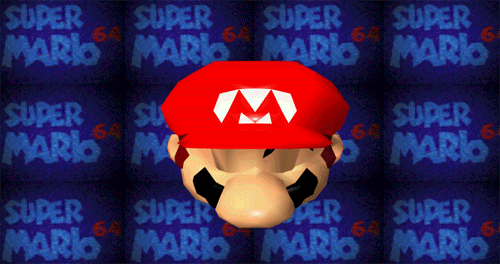 ---


CPR Begins its New Business Model
Yes we mentioned this above on the top 5 stories, but if this works out well it will have a big impact on the pinball. Custom one-off machines could now be much easier to create for the do-it-yourself pinball enthusiasts!
---


— To Those Who Make This Hobby Better —
Shoutout to Martin and Ryan C of the Head2Head Pinball podcast, and congrats on their 50th episode!! They have been having a great run of podcasts with many insightful and interesting interviews and entertaining banter. Check out their website here! Thanks to Head2Head for all you do for the hobby!
---

— End of Post Bonus —
New code for Guardians of the Galaxy! Version 1.02, check out the details here!
New code for Stern Star Wars! Version 1.04, check out the details here!
Christopher Franchi posts on Facebook: "Pinball career over! Film at 11!" but then deletes post – what does that mean?
We'll cover Spooky's 100th episode (!!) next week, it came out too late Sunday to include – but early congrats to Spooky Pinball!!
Happy Birthday Jeremy Packer!
---

— What is Coming Up on TWIP —
Tuesday – Your Picks for the Top Ten Bash Toys in Pinball
Wednesday – Around the Playfield with Mrs. Pin
Thursday – July Giveaways announced, plus new TWIP perks for subscribers!
---
Get alerts for new posts from This Week in Pinball – follow/like us on Facebook, Twitter, or sign up by email:
Disclaimer

: Any articles, interviews, or mentions of pinball manufacturers or pinball products is NOT an endorsement.
Have a scoop or anonymous rumor? Email us at thisweekinpinball@gmail.com
---

Stern Pinball
Most Recent Titles
Aerosmith | AC/DC Vault Edition | Star Wars | Guardians of the Galaxy | AC/DC Luci Vault Edition | Iron Maiden
Announced/Confirmed
Elvira 3
Rumors of Future Titles
Deadpool? | The Munsters? | The Beatles? | Steve Ritchie Black Knight 3000? | Superman 1978? | Beetlejuice?
Jersey Jack Pinball
Most Recent Titles
Wizard of Oz | The Hobbit | Dialed In | Pirates of the Caribbean
Rumors of Future Titles
Willy Wonka? | Toy Story? | Guns N' Roses
Chicago Gaming/Planetary Pinball
Most Recent Titles
Medieval Madness Remake | Attack From Mars Remake
Rumors of Future Titles
Monster Bash Remake? | Cactus Canyon Remake? | Theatre of Magic? | Big Bang Bar Remake?
Spooky Pinball
Most Recent Titles
Rob Zombie's Spookshow International | Dominos (*contract game) | Jetsons (*contract game) | Total Nuclear Annihilation (*contract/house game) | Alice Cooper's Nightmare Castle
Rumors of Future Titles
Licensed Title | Scott Danesi Second Game
American Pinball
Most Recent Titles
Houdini
Rumors of Future Titles
Oktoberfest?
P3 (Multimorphic)
Lexy Lightspeed | Cannon Lagoon | Cosmic Cart Racing
Pinball Brothers
Rumors of Future Titles
Queen? | Barry Oursler's Original Theme? | Playboy?
Dutch Pinball
Most Recent Titles
Bride of Pinbot 2.0 | Bride of Pinbot 3.0 (on hold) | The Big Lebowski (production issues)
Circus Maximus
The Pinball Circus Remake | Kingpin
Homepin
Thunderbirds (coming soon)
deeproot Pinball
Announced/Confirmed
Fire and Brimstone
Rumors of Future Titles
Retro Atomic Zombie Adventureland? | Alice in Wonderland? | Magic Girl? | Original Houdini design?
Silver Castle Pinball
Timeshock (coming soon)
Phénix Pinball
Olympic Goblin Goblin Contest <<–CHANGED
Get alerts for new posts from This Week in Pinball – follow us on Facebook, Twitter, or sign up by email: