Elvira's House of Horrors Revealed | Ghostbusters Code Revealed | Interview with Greg Freres | Suncoast Pinball Falls | Internet Connected BM66

— This Week's Top 5 Stories —
---
1. Elvira's House of Horrors Revealed
Stern Pinball officially revealed Elvira's House of Horrors last week! It was initially revealed in this IGN article. Check out some pics below!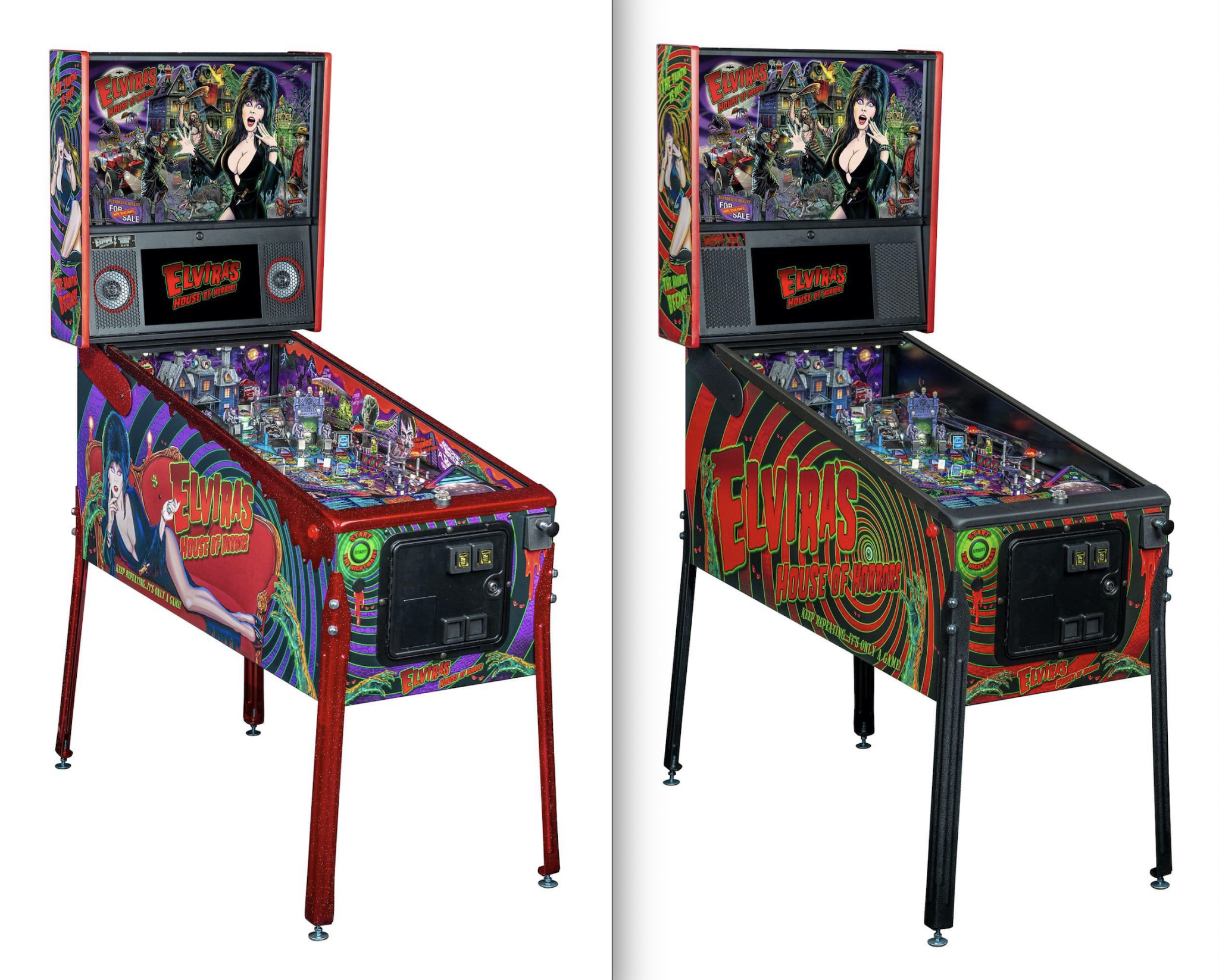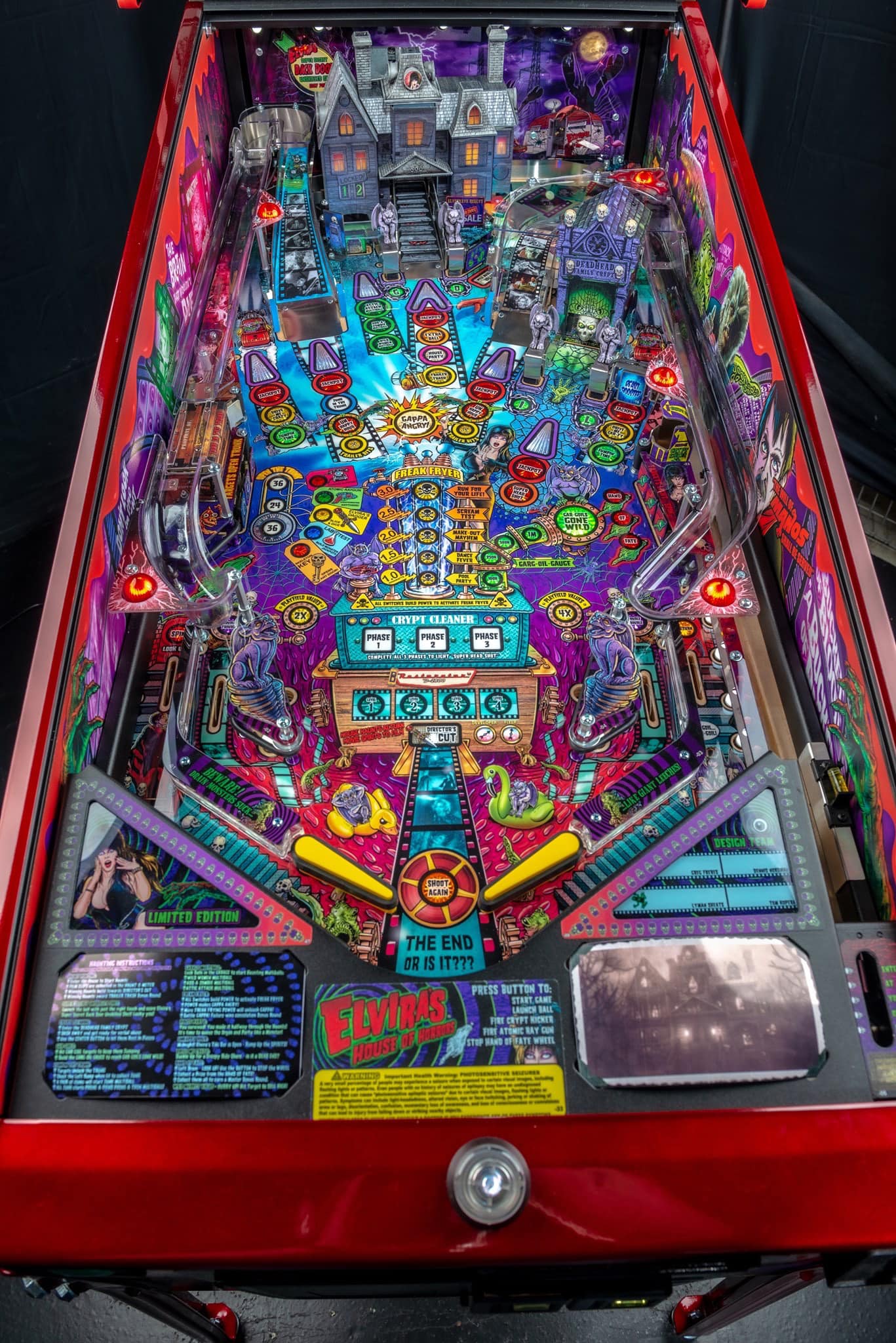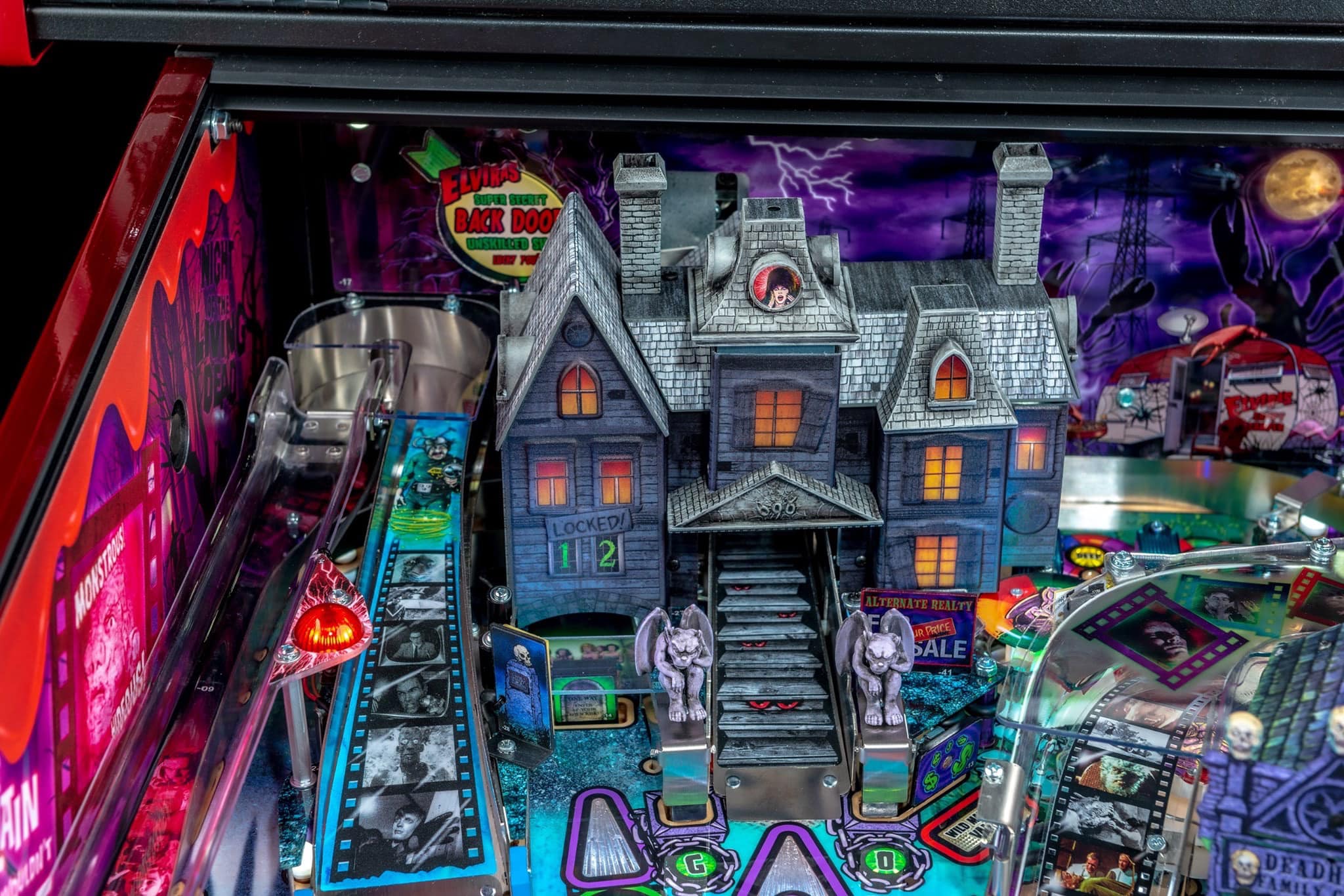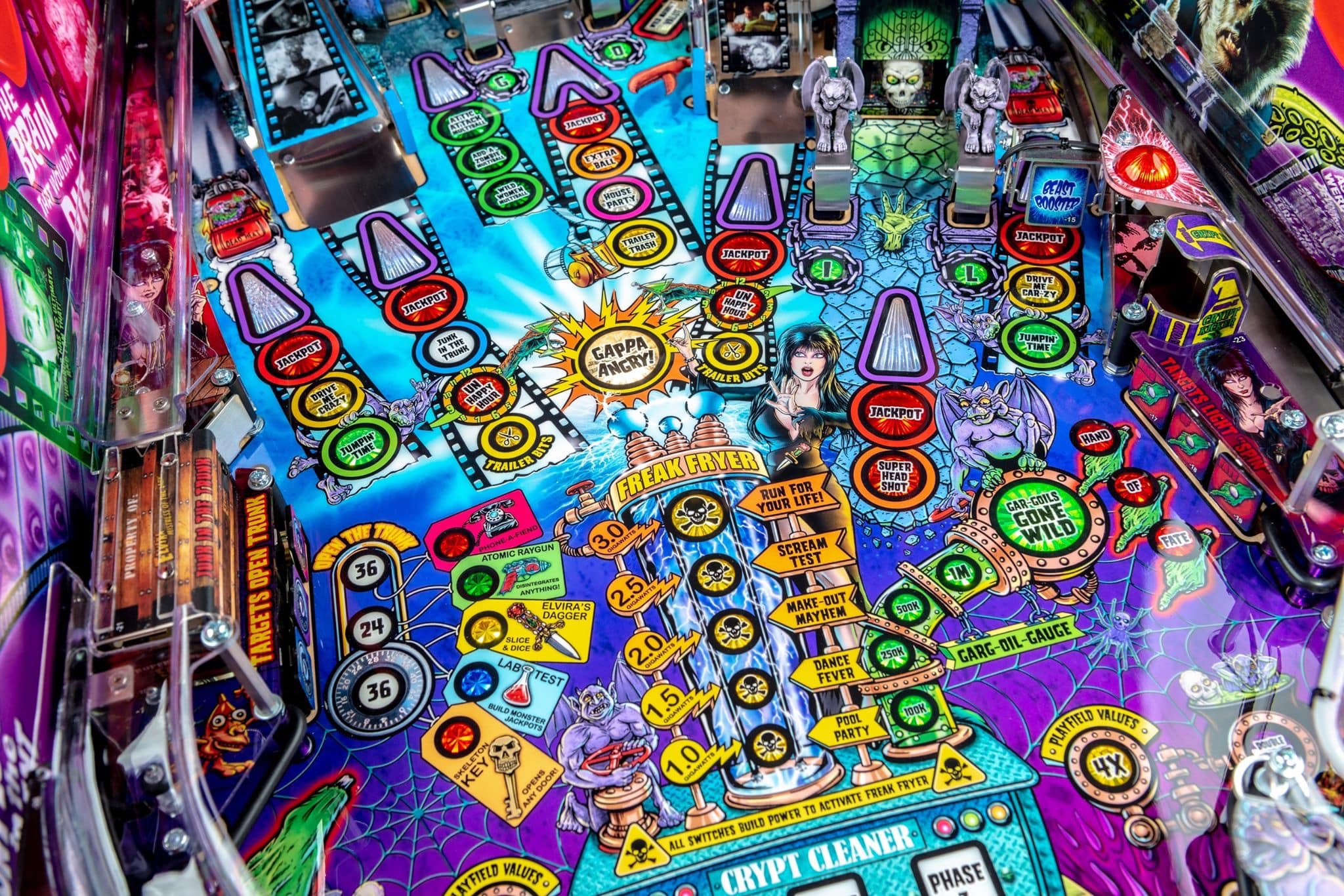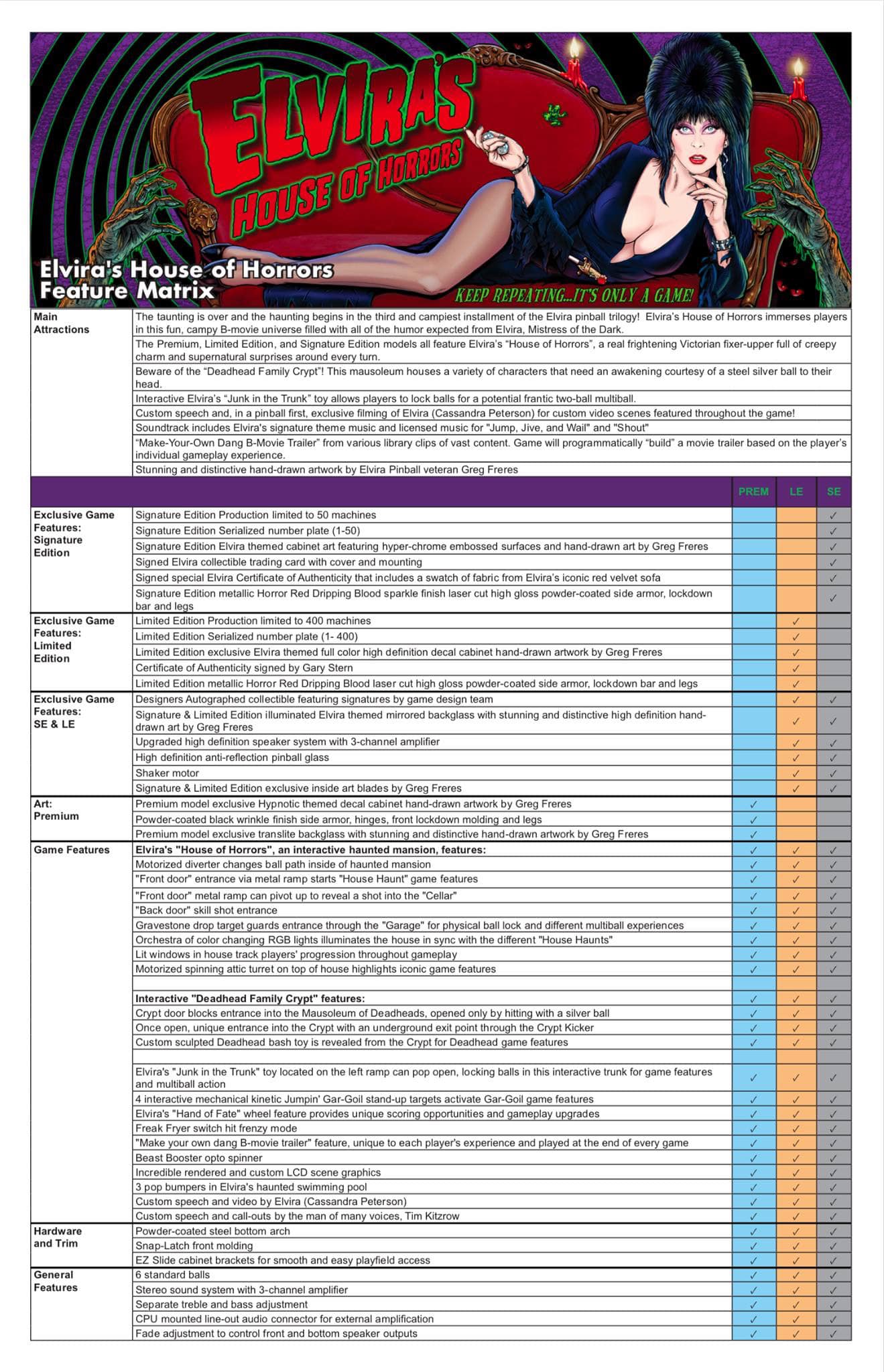 Stern also released a three minute video showing game play and features of the game – check it out:
Reveal Stream
Tune in THIS WEDNESDAY, the 25th, at 7PM Central, 8PM Eastern to watch the first stream of this game with Jack Danger of Dead Flip!!
Deep Dive
We will be releasing the TWIP DEEP DIVE into Elvira House of Horrors this week – stay tuned!!
---
2. Ghostbusters Code Update Revealed
Last week the team at Stern Pinball revealed the long awaited Ghostbusters code update!! The update is a major overhaul, and made it significantly easier to progress through the game. Here are just a few of the new features:
Tweaked modes and new modes, including Are You a God wizard mode
The lower skill shot now remains lit if you get the upper skill shot
Easier to start modes and finish modes
Easier to get to Storage Facility Multiball
Loopin' Supers and PKE are now "isolated" – they won't start if you're in a mode
Left captive ball area rules revamped
New callouts, new animations, new music, lots of polish
Much much more!
This will be available for download soon! Check out the reveal video with Jack Danger and Dwight Sullivan and the rest of the team at Stern!
---
3. Stern Insider Pinball Podcast: Interview with Greg Freres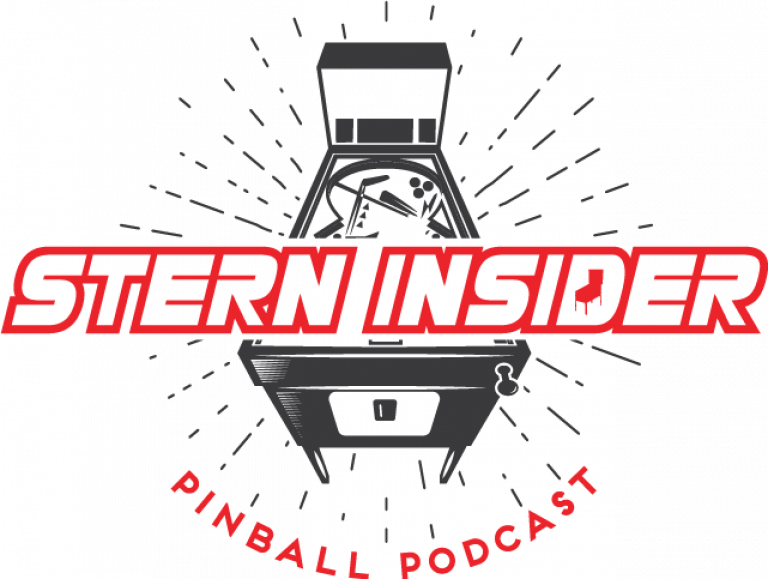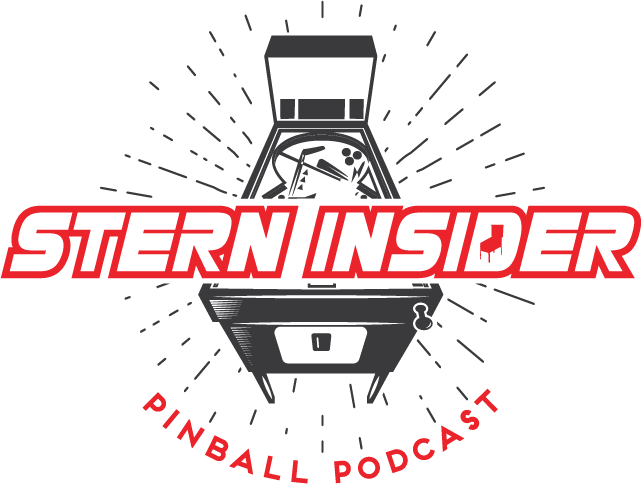 Our friend Nate Shivers with the Stern Insider Pinball Podcast interviewed Greg Freres, lead artist and developer of the recently revealed Elvira House of Horrors! Here are just a few highlights:
On when the idea came from to do another Elvira pinball machine:
Freres: "Dennis (Nordman) probably spearheaded it by going on Pinside and putting out a "hey, what would you think about another Elvira game…is there interest in the pinball community?", and for the most part I think he got a pretty warm response to that. Enough to the point where – if we go back and we worked for another manufacturer during the Great Recession, we had mentioned to Jack (G) that we could work on another Elvira game. It didn't fit in his model of themes…and we understood, he was going for more family-driven themes. So as far back as that, we've been contemplating working with Cassandra again and putting out another Elvira product."
SIPP: Once you had decided you were going to do it, the license was secured…what was the first step, where did the House of Horrors name come from, what is the beginning process like?
Freres: "The beginning process is for the team to sit down and start…brainstorming. And Dennis and Lyman (Sheats) and I got together. And Lyman was always wanting to do a haunted house themed game, so we said this is Elvira hosting a haunted house of some kind…we just started jotting down notes. When you start with a name like House of Horrors, you want to start with a house as the main attraction on the playfield, then everything else drives from that…"
SIPP: You mention Scared Stiff, did you or Dennis…use any inspiration from the previous Elvira games or did you start fresh?
Freres: "Well you always start fresh, but you're going to see some similarities…we wanted – from a design standpoint, we're starting fresh, but we're using inspiration from the previous two games to help frame everything and make it something that people will go – oh yeah, I remember that. But it is tied to a unique style of game play or a unique feature."
On what his favorite part of the game:
Freres: "In this game, we have done what could be a first for pinball. We worked directly with Cassandra, we actually did a video shoot with her. We composited that video shoot into the screen graphics to a point where I hope people will think it is seamless because she is going to be introducing every Haunt in the game…she has other parts of the game…where she'll interject while you're playing the game. That to me is an exciting moment because it is coming together as we envisioned it."
Greg Freres also talks about the previous Elvira games, and how the new one ties into the previous games, how he starts with the artwork and his artwork process, some of the past games he has done, doing playfield artwork with the inserts, drawing "real" people, talks about working with Cassandra, lighting in the game (particularly with the house), creation of the house, rules of the game, and much more.
To get access to this podcast you can sign up for the free Stern Insider program by clicking here!

---
4. Suncoast Pinball Falls

Suncoast Pinball, the creators of Cosmic Carnival, are expected to publicly address their bankruptcy filing and publicly discuss their future, or lack there of, going forward. TWIP spoke to Jon Weaver, the head of Suncoast Pinball, near the end of last week after hearing rumors of layoffs had happened just days earlier.
We are still trying to gather information on this situation and we have not heard from all parties involved. As late as last Monday, parts were being ordered for new games, and Suncoast was looking to move forward and build more games. The Friday prior, Suncoast Pinball filed Chapter 11 bankruptcy, apparently with the intent to reorganize debt and find a path forward under a new entity. All of this, among other factors, led to a falling out with the parties involved and led to layoffs, and the ultimate fall of Suncoast Pinball.
As mentioned, the details are not fully known at this time as this is a developing story. We will keep you informed as new information emerges.
---
5. Internet Connected Batman '66 – You Can Play from Anywhere in the World
This is insane.
Our friend Jack Danger with Dead Flip teamed up with Surrogate.tv to create an internet connected real Batman '66 machine that you can play from anywhere in the world.
So there is a Batman '66 machine in Finland. It is online and they hooked it up so you can play a LIVE game from your computer. NO JOKE. The Command/Control buttons are your flippers and the space bar is the action button. I literally just played a game. It is incredible.
To play, you need to be using Google Chrome, then go to this website: https://www.surrogate.tv/game/batman66
Sign up and get in the Queue to play. It'll probably be the coolest thing you do all week. YES, there is a lag. But if that gets fixed it will be SO GOOD. Just try it at least.
They also filmed a "making of" video – don't miss this!!
---

Other Manufacturers
More

Team Pinball: The Mafia

Circus Maximus: Kingpin, Python's Pinball Circus

Homepin: Thunderbirds

Suncoast Pinball: Cosmic Carnival

Great Lakes Pinball: Exposé

Haggis Pinball: Wraith, Celts

Pinball Brothers: Queen?, Barry Oursler's Original Theme?, Playboy?

Dutch Pinball: Bride of Pinbot 2.0, Bride of Pinbot 3.0 (on hold), The Big Lebowski (production/legal issues)

Silver Castle Pinball: Timeshock

Phénix Pinball: Goblin Contest

Pinball Adventures: Punny Factory, Sushi-Mania, Ninja Mania, First Class, Canada Eh!

Disclaimer: Any articles, interviews, or mentions of pinball manufacturers or pinball products is NOT an endorsement.