Medieval Madness Royal Edition | Interviews with Pat Lawlor, Franchi, Danesi, Steve Ritchie | deeproot Interview | Celts Stream | Code Updates | Insider: Pinball Brothers Alien Rumors | PINQUEST Contest

— This Week's Top 5 Stories —
---
1. Flip N Out: Medieval Madness Remake Royal Edition Stream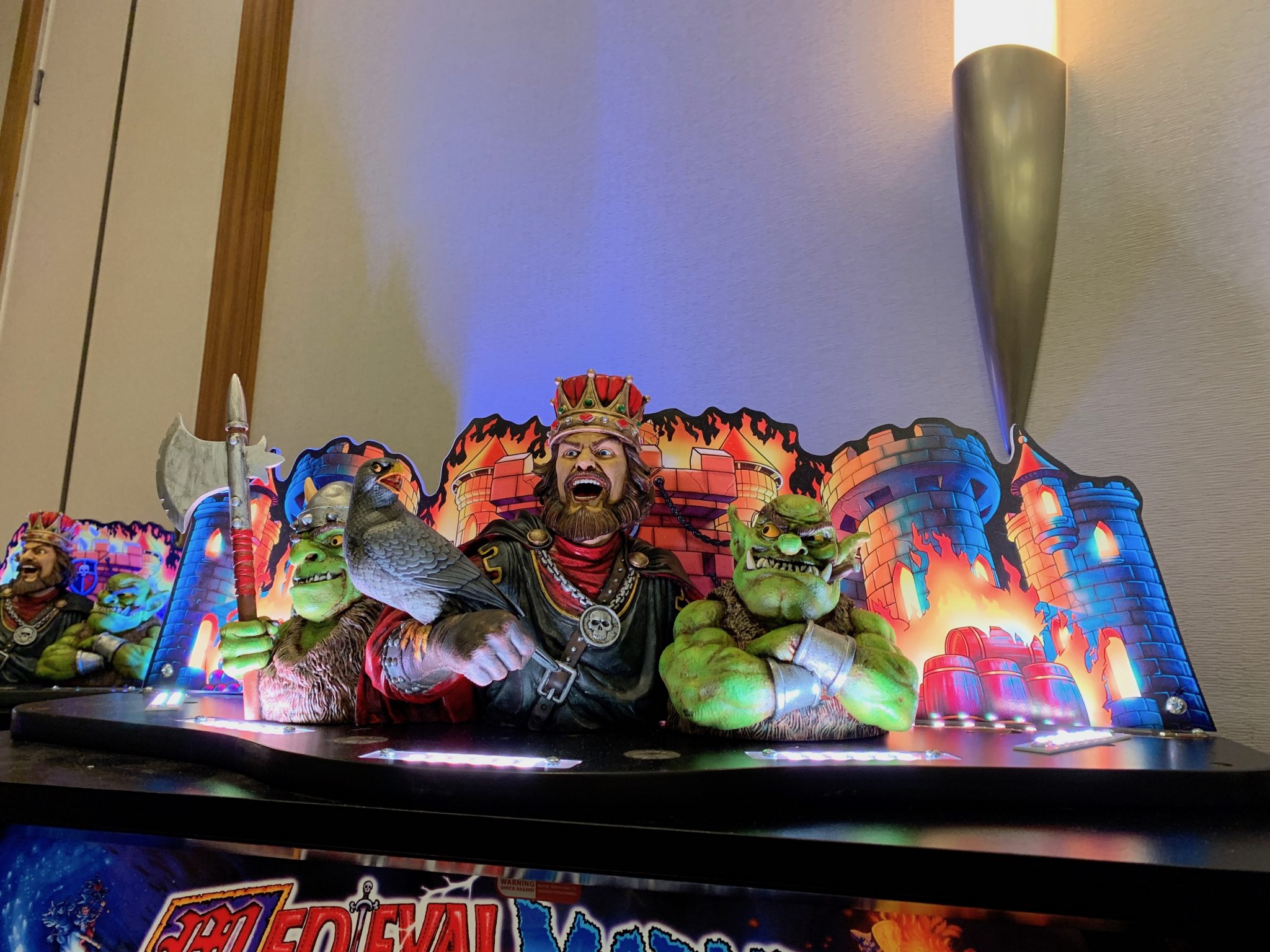 Our friends Ken Cromwell and Steve Bedi were joined by Ryan White (Chicago Gaming Company's Director of Sales) for the reveal stream of Medieval Madness Royal Edition!
On the video you can see the new lighting effects, the new topper and its cool interactive light show, the new display, and more. Check it out!!
Other notable moments from the stream (thanks to the Special When Lit Podcast for covering these):
If you already own a Medieval Madness Remake – the original MMR that doesn't have the extra wide screen and doesn't have the upgrades – the upgrades and the topper can be purchased so you can upgrade your original remake to include the new features.
If you have an original Medieval Madness – NOT the remake – Ryan said they are working on a way to allow original Medieval Madness owners to purchase the topper through Planetary Pinball, and that the topper will also have the interactivity.
---
2. Pinball Profile Interview Extravaganza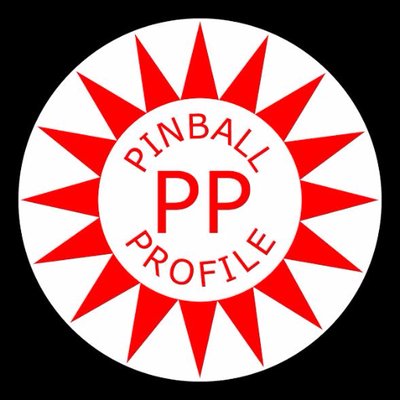 Our friend Jeff Teolis of Pinball Profile released several podcasts recently that contained a bunch of nuggets of information!
His Expo Recap podcast included interviews from:
Chuck Jackson
Andy Bagwell
Josh Sharpe
Jack Danger
Greg Bone
Zachary Meny
Damian Hartin
Edward VanderVeen
Bowen Kerins
Christopher Franchi
Jim Berding
Jason Fowler
Pat Lawlor
David Fix
Scott Danesi
Troy Smith
Alek Kaczmarczyk
Escher Lefkoff
Here is a random smattering of highlights!
Pat Lawlor Talks Wonka, JJP, and the most difficult mechanical game he made
Jeff Teolis: What was the most difficult mechanical game for you to make?
Pat Lawlor: By far the most difficult was Twilight Zone. For a lot of reasons…there is an awful lot there, there are an awful lot of parts that are injection molded, there were an awful lot of parts that no one had ever seen work that way before. …they all take time. It was a lot of work.
Christopher Franchi Talks Chicago Gaming Company
Jeff Teolis: I can't wait to see what you're doing next…
Christopher Franchi: I can tell you this – it is going to be for Chicago Gaming Company. I just did the Medieval Madness topper background, the castle art in the background. And I'm stopping there on the way home tomorrow from Chicago to discuss a full art package for something.
David Fix Talks the Future of Expo
David Fix: We have already outgrown this hotel. Don't be surprised if we see ourselves in a new location in the next two years, even bigger…I'm thinking…Schaumburg. That is a cool little town, there is a beautiful event center, it has three hotels that are hooked to it…I think that might be looking like the future of Expo.
Scott Danesi Talks his Next Game
Scott Danesi: We are going to reveal it at the end of December and then be shipping shortly after that I hope…I am working on some of the music for the next game.
Listen to the full podcast here!!
---
Steve Ritchie Talks Black Knight, Licenses, and His Next Game
In another podcast episode, Jeff talked to legendary pinball designer, Steve Ritchie! Here are just a few highlights from that episode:
Jeff Teolis: It has been a great year for you in 2019. First off, talk about Black Knight Sword of Rage – when did you know you were going to do this Black Knight game?
Steve Ritchie: I would say about a year and a half ago – it is not that I knew – I just was tired of dealing with licensors. I was burned out on it, two in a row. Gary and I talked about it and decided we would do it.
Jeff Teolis: Let's focus on what you just said there – on being burned out about the licensors…[does that mean] your next game is a license or is not a license?
Steve Ritchie: I'm going to hang with licensees for this one. It is a great license. It is very important to me, it is special to me. It is special to millions of other people too.
Listen to the full episode here!!
---
3. LoserKid Pinball Podcast: deeproot Interview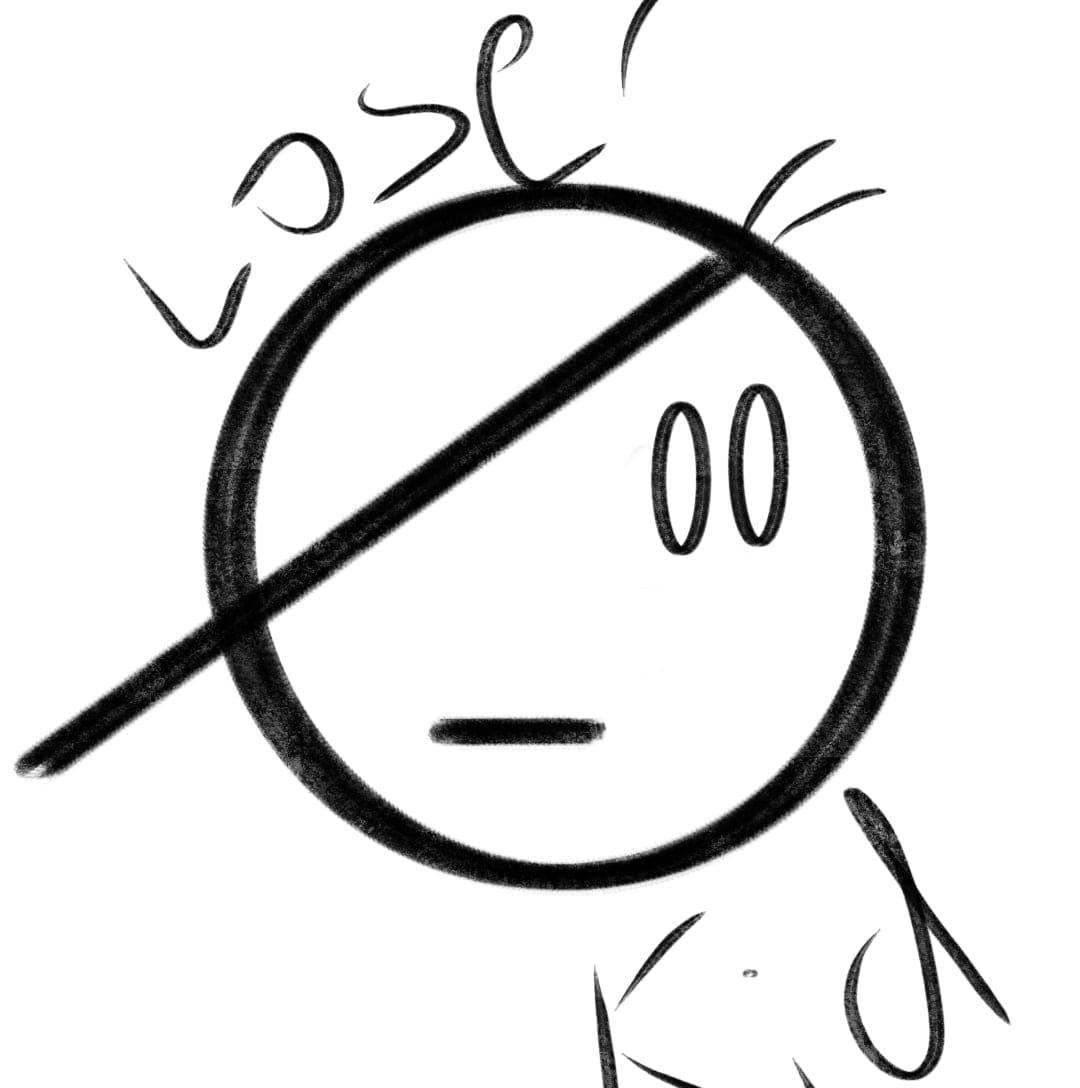 Our friends at the Loser Kid Pinball Podcast shared a written interview from deeproot Pinball last week! Here are a few highlights:
Loser Kid Pinball Podcast: Since starting Deeproot Pinball, how has your approach to pinball evolved?
Robert Mueller: Three things. First, I play a lot less. I remember a friend back in high school telling me he was sick of tv dinners. I was surprised as his dad was head chef for a 5* resort. My friend explained that his dad cooked all day and cooking when he got home was the last thing he wanted to do. Much like this, I breathe and live pinball almost every waking moment. It is sometimes hard to get back in to just standing in front of a machine and loving it for loving it. Second, I am ever motivated to change the past. I remember how many things frustrated me about my WB pinball collection back in 2015. Why did they do this? Why did they do that? Why is it so hard to set up and maintain? Why is everything so complicated? Why are all the companies so dysfunctional? Why aren't more people in to pinball? Etc. All of these formed into a business plan, that then morphed into a real R&D effort, and will soon morph into a business. I've been brash, maybe too much so. But I also know that when the world sees the 'forest for the trees', a lot of the mystery will make sense. Third, I am more passionate about bringing value to pinball more than I ever was before (when we first started the R&D work). I don't mean value as in making games that don't cost a lot. But value at every level…build, art, animation, sound, interaction with the ball, production value, player experience, maintenance, etc. We are not about selling high priced art or animation first, hoping to hide a tired, cheap pinball design. I hope that value speaks for itself very soon.
Loser Kid Pinball Podcast: Is there something that Robert of today would tell Robert of the past to do or avoid?
RM: It's always irritated me when I hear people say that they have 'no regrets'. We all have regrets. Regrets are an important part of life, to learn and grow. So yes, I have a million regrets. And yes, if I had to do this over, I probably would try doing things a lot differently. If you want one example…I think my desire to try to help the Zidware customers got in the way of focusing on what was most important. It has sucked time and money out of the pinball project. I don't think I (or we) will ever get the recognition I had hoped for, for the efforts expended. Did we need to do it…no; was it the right thing to do…maybe yes, but maybe not the right timing. I would go back and tell myself to get pinball launched first, then do the right thing.
Loser Kid Pinball Podcast: You decided to start big instead of other companies who started small and grew. What is the motivation for such a grand approach?
RM: 'Go big or go home', right? I've always done things big and I felt I had a good handle on every aspect of the pinball industry that would warrant that risk. It's hard to answer this right now because everyone outside of the company knows little to nothing. As such, I alluded to the 'forest for the trees' in a prior response. There are reasons that might seem inexplicable now, but will make sense when everyone sees the entire picture. The grand picture is beautiful and special to me. It is very important to me that with all the efforts expended, that we get to share that ENTIRE picture with everyone at the right time and in the right way. Besides, no one starting small will ever dent Stern's 80-90% command of the market. I think deeproot's value proposition, when compared to all the competitors, will speak for itself. And the question of our grand approach will speak for itself.
Loser Kid Pinball Podcast: With Houston Arcade Expo right around the corner, is there anything specific you would like the pinball hobby to keep in mind as we see Deeproot's first pinball machine?
RM: I hope you see something that is pretty much on the level where every other game is. We could (if we wanted) sell the prototypes as-is and compete 1:1 with the best of the competition. However, what those games will not have, is/are most of the innovations that we will not show yet. So to answer your question, I hope the hobby keeps in mind that the best is yet to come.
Loser Kid Podcast also asked more about the prototype at Houston, asked about deeproot Studios in Utah and what is happening there, asked about what deeproot is doing to push pinball further into the 21st century, and more. Listen to the full podcast here!!
---
4. Melbourne Silverball: Stream of Celts from Haggis Pinball
Our friend Martin at Head2Head Pinball streamed Celts on his streaming channel, Melbourne Silverball! It was streamed at Flipout 2019 in Australia recently. Damian from Haggis Pinball also went through some of the rules during the stream. Check out the video below!
Also, our friends at AUSRETROGAMER wrote up an in-depth article of the highlights from Flipout 2019 – check out the article here!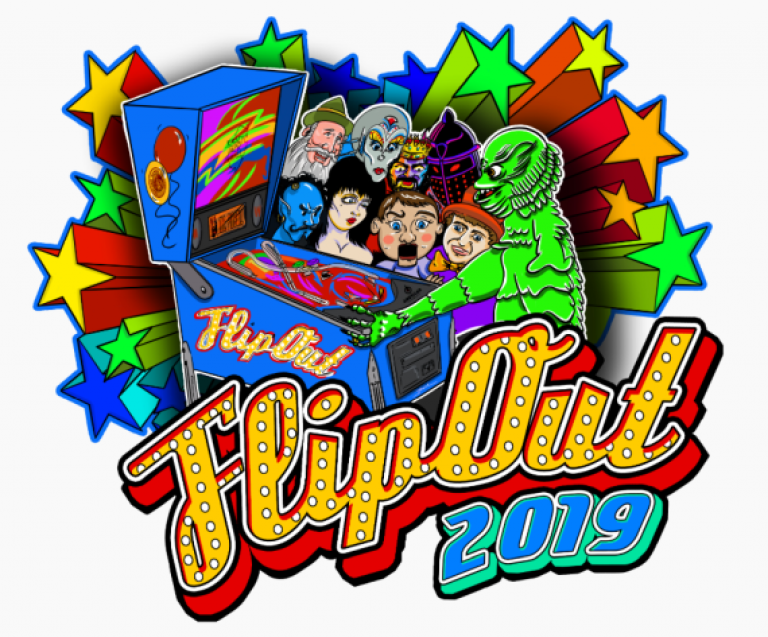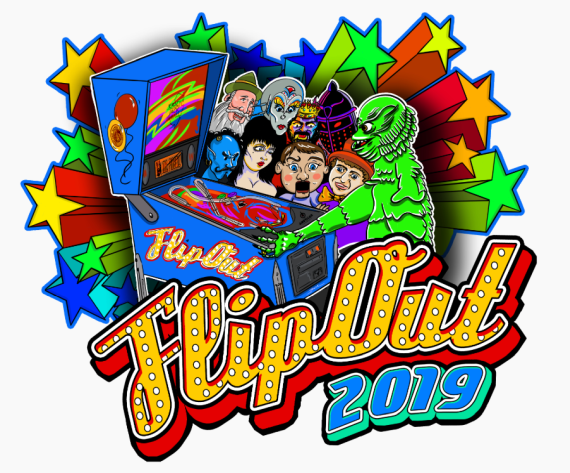 ---
5. Code Updates
We've seen code updates for several machines recently!
Oktoberfest
American Pinball released a significant update for Oktoberfest! Check out the details here. Our friends at Flip N Out Pinball also streamed the new code with special guests Josh Kugler and Dan Selakovich. Check out the stream here:
Elvira and Batman '66 Updates
Both Elvira House of Horrors and Batman '66 also got code updates recently, check out the details here by clicking on the "Read Me" file of the corresponding machine!
---

This week we talk about rumors and what is known about a possible rerun of Alien.

Get access to this info plus get free shirts and swag from TWIP and get free entries into the monthly drawings and help keep TWIP going by signing up on Patreon at the $20 level.

Thank you for considering supporting This Week in Pinball!!
---

---

— What Else You Need to Know Today —
PINQUEST Announces New Contest, Runs from Now until 11/22!
---

Other Manufacturers
More

Team Pinball: The Mafia

Circus Maximus: Kingpin, Python's Pinball Circus

Homepin: Thunderbirds, Chinese Zombies

Suncoast Pinball: Cosmic Carnival

Great Lakes Pinball: Exposé

Haggis Pinball: Wraith, Celts

Pinball Brothers: Alien?, Queen?, Barry Oursler's Original Theme?, Playboy?

Dutch Pinball: Bride of Pinbot 2.0, Bride of Pinbot 3.0 (on hold), The Big Lebowski (production/legal issues)

Silver Castle Pinball: Timeshock

Phénix Pinball: Goblin Contest

Pinball Adventures: Punny Factory, Sushi-Mania, Ninja Mania, First Class, Canada Eh!

Disclaimer: Any articles, interviews, or mentions of pinball manufacturers or pinball products is NOT an endorsement.