Pintastic Cancelled | Interview with Keith Johnson | Interview with Zach Sharpe | American Pinball New Hire | Willy Wonka New Topper | The Big Lebowski Early Achiever | Texas Pinball Festival 2021 Announced | Things That Go Bump in the Night Now Free | Five Minute Pinball Tutorial | Death Save While Exercising

— QUICK HITS —
Pinball Promoters Database Launches this Week!
This Week in Pinball will launch a database this week that will show all pinball content creators!!
The database will have links to content, social media platforms, contact information, plus links on how to support your favorite content creators (for example, a link to their Patreon page). You can also leave ratings and reviews for each promotor.
This will be a great way to support your favorite Pinball Promoters and find new content you may have not heard about before!
Here is an example of how it will look:
Below is the list of some of content creators we have in the database so far. Also please note that some are currently inactive – those will be in the database but will be "hidden". If you have additions to the list or any feedback, please email me at thisweekinpinball@gmail.com!
Pinball Promoters Database List

80s Arcade Podcast

Backbox Pinball Podcast

BlahCade Podcast

The Boom Go Pinball Podcast

Bro Do Even Talk Pinball

Brokentoken

Buffalo Pinball streams

Cary Hardy

Chaz's Arcade Gameplay and Restorations

Chuckwurt

The Classic Pinball Podcast

Coast 2 Coast Pinball

Coin-Op Carnival

Dead Flip streams

Dead Flip Pinball Podcast

Do or Die Pinball Podcast

Don't Panic Flip

Eclectic Gamers Podcast

Final Round Pinball Podcast

Flip N Out Pinball streams

Flippin and Mashing

For Amusement Only

Head2Head Pinball

IE Pinball

Internet Pinball Machine Database

Imoto Arcade

JDL Pinball

Kaneda's Pinball Podcast

Laser_Los

Little Kings Pinball Podcast

Lock is Lit Pinball Podcast

LoserKid Pinball Podcast

The Macho Man Pinball Show

Melbourne Silverball

Meltdown Pinball Podcast

Mrs. Pin's Pinball Podcast

Off the Record Pinball Podcast

One iPod One Pinball

Owlnonymous

PAPA TV Pinball

The Pinball Mafia

Pinball Magazine

Pinball Mayhem

Pinball Nerds Podcast

Pinball News and Pinball Magazine Podcast

Pinball News

The Pinball Players Podcast

Pinball Prices

Pinball Profile

Pinheadz Pinball PODcast

The Pinball Podcast

The Pinball Show

Pinball Supernova

Pinball Undesirables

Pinside

The Plumb

Poor Man's Pinball Podcast

Rip Tide Pinball Podcast

Silverball Chronicles

Silverball Stories

Skill Shot Pinball Podcast

The Slam Tilt Podcast

Slap Save Pinball Podcast

Special When Lit Pinball Podcast

The Spinner is Lit Pinball Podcast

Spooky Pinball Podcast

Straight Down the Middle: a pinball show

The Super Awesome Pinball Show

This American Pinball

This Flippin' Podcast

This Week in Pinball

TNT Amusements

Top 3 With Orby

TWIP Talk

Tilt Thru

Tucson Pinball Podcast

Turbografx7

What the Flip
To reiterate what is written above – this is not a comprehensive list, if you are a content creator that is not on the list, just email me and we'll add you!
---
Buffalo Pinball: Interview with Keith Johnson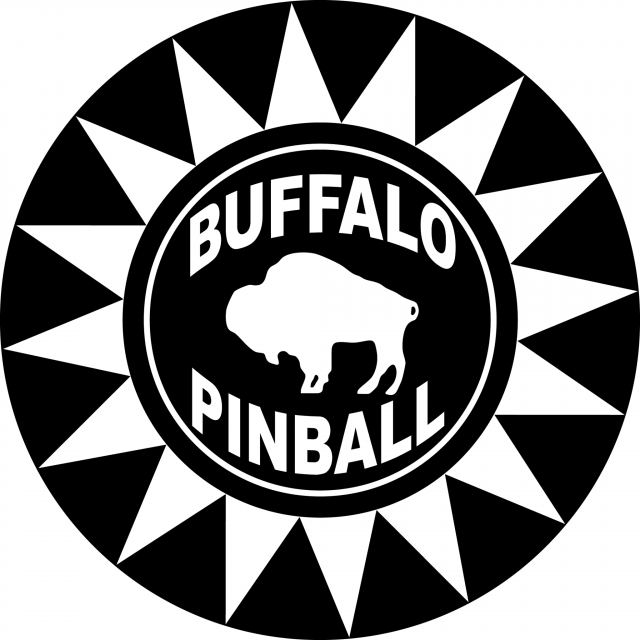 Last week our friends at Bro, Do You Even Talk Pinball? interviewed Keith Johnson, Director of Software at Jersey Jack Pinball! Here are just a few highlights:
On some other titles Stern was considering in the early 2000s:
Keith: …we had been through a lot of different other things we were thinking about working on. One of them was Survivor, it had just come out. And I was a huge Survivor fan…that didn't get licensed because CBS only had rights to the US, and some crazy English guy had the rights to the rest of the world and there was no dealing with them. So since we could only sell the game in the US, that was a non-starter. Then another possibility that had come up – I had pitched Grand Theft Auto 3. I loved that game…that didn't go anywhere. Then we talked about Futurama which I think would've been good, but we dodged a bullet there because Futurama got cancelled shortly after we started working on Simpsons…
On changes Gary Stern wanted in Lord of the Rings:
Keith: Gary wanted the Balrog to come out every game. So that is why that stupid bash Balrog rule [is in there]…he wanted the tower to fall more often…I was just going to have it fall down at the end of a game…so now it falls every time you get a bonus…
On why Jersey Jack Pinball stopped building Pirates of the Caribbean:
Keith: So the reason it got cut off was at the time there was no demand for Pirates. Everyone was getting near the end of what they were selling, and because of chest-gate and disc-gate everyone was like "oh I don't really want this game anymore"…eventually it got out and people realized it was a good game. But as you're using up the parts to make games, at some point you have to make a decision – are we going to buy more parts for a game we don't have any orders for? Or are we going to start a new game that has a really good license and you know that you're going to sell at a minimum way more than your probably going to build of the other game. So that was the reason. There were no orders and no demand [for Pirates of the Caribbean]. And once we said we're done with it, then of course demand went through the roof. But at the time there was no demand, so we moved on to Willy Wonka. It was absolutely the right decision to make.
Keith also talks about his history in pinball, talks about working on Revenge from Mars, working on The Simpsons Pinball Party and making Lord of the Rings, his approach to rulesets, video game themes for pinball, deciding to go to Jersey Jack Pinball, talks about wireless updating, why he thinks shaker motors are being overused, Easter Eggs in Lord of the Rings, and much more.
Check out the full podcast below!!
---
Loser Kid: Interview with Zach Sharpe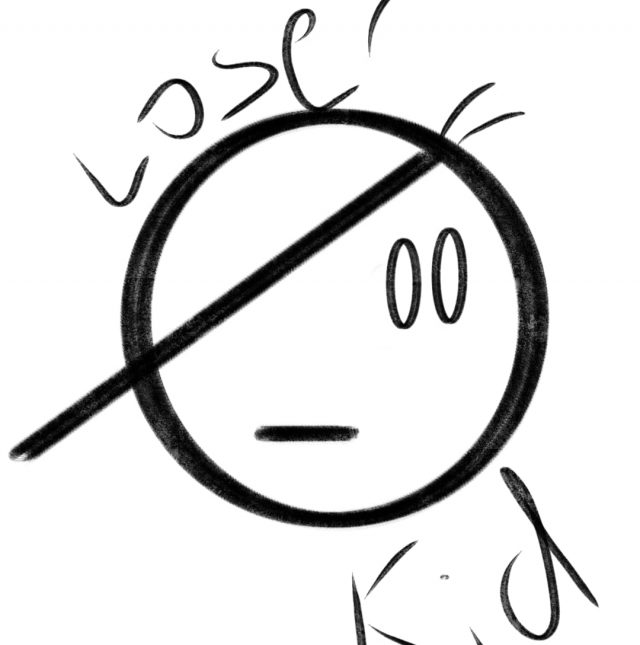 Our friends at Loser Kid Pinball Podcast interviewed Zach Sharpe last week! Here are just a few highlights:
On the decline of pinball in the 90s and comparing Williams to Stern Pinball:
Zach Sharpe: Well I am certainly no expert but I'll do my best to give my perspective on things. First and foremost I think its apples and oranges just from a company perspective. Williams is a publicly traded company with shareholders and Stern is privately owned. So it is kind of different because if Stern was publicly traded and say that our shooter rods were our most profitable item…and the shareholders vote and say "You know what Stern, you should stop making pinball machines and just make shooter rods"…and it was kind of no different with Williams. It wasn't that pinball wasn't profitable…it wasn't like Pinball 2000 even failed, it was successful, it is just when you're comparing the profitability of a slot machine versus a pinball machine – do you want to make $100 on your investment or $10 on your investment? From a shareholder perspective that has no ties to pinball specifically, [they] want to make more money. So it is kind of tough to compare. But on a personal selfish level, I love the landscape of pinball today versus back then because not only was it a different model, it was mostly driven by the commercial market. Games were designed and produced and essentially that was it. You would get your No Good Gofers or Terminator 2 on location and that was the end of that game, that is what it is. The one thing I love with not only the improvement in technology but just broadening the pinball market to the consumer market – we're able to refine and revisit and sometimes even redesign a current games ruleset…I think there are a lot of cool things now that just weren't possible back then.
On if the stay at home orders are effecting the release of cornerstone titles:
Zach Sharpe: Roughly in a 12 month period we will have three cornerstone titles. As of right now we're still planning to keep that cadence in some capacity but obviously if stay at home orders and restrictions to manufacturing extend further, it could certainly impact it.
On if we can expect to see a new title shortly after Stern is able to ramp production back up:
Zach Sharpe: Stick around and watch, you never know and you can't predict the future, but I will say that we are ready to build a lot of new stuff.
He also talks about working with licensors, delays with toppers and accessories, manufacturing lines at Stern, his history in pinball, the home market versus the operator market, Jersey Jack Pinball moving to Chicago, and much more!!
Check out the full episode here!!
---
Pintastic New England Cancelled, Announces Dates for 2021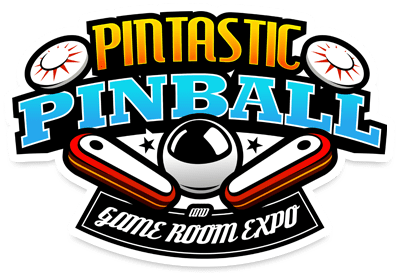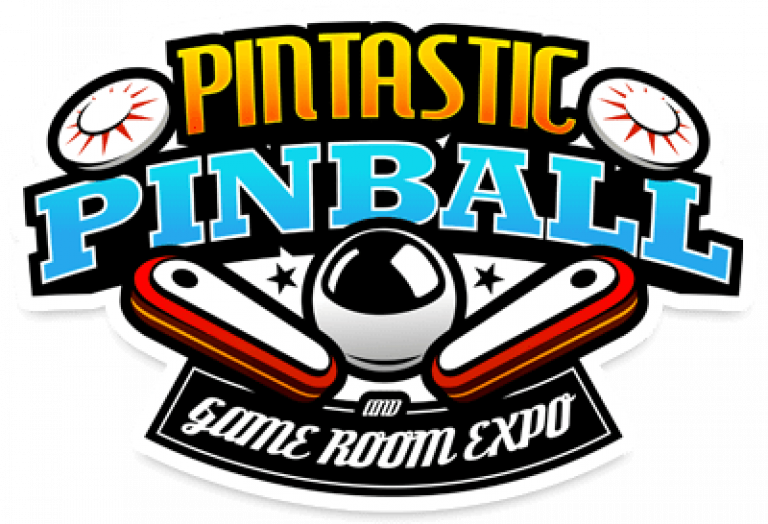 FOR IMMEDIATE RELEASE
Pintastic New England Cancelled for 2020
(Charlton, MA, USA) – Pintastic New England announced late Sunday (May 3) that the 2020 show has been cancelled. The new venue, the Regency Hotel in Boxborough, MA, has been booked for June 24-27, 2021.
The Pintastic show has free play rooms, tournaments, seminars, a vendor hall with commercial booths, entertainment for kids, and an outdoor flea market for casual sellers. Updates and answers to FAQs will be posted on the pintasticnewengland.com website as needed.
---
American Pinball Announces Dave Brennan as Technical Services Manager
---
Jersey Jack Pinball Announces Willy Wonka Topper
---
The Big Lebowski Updates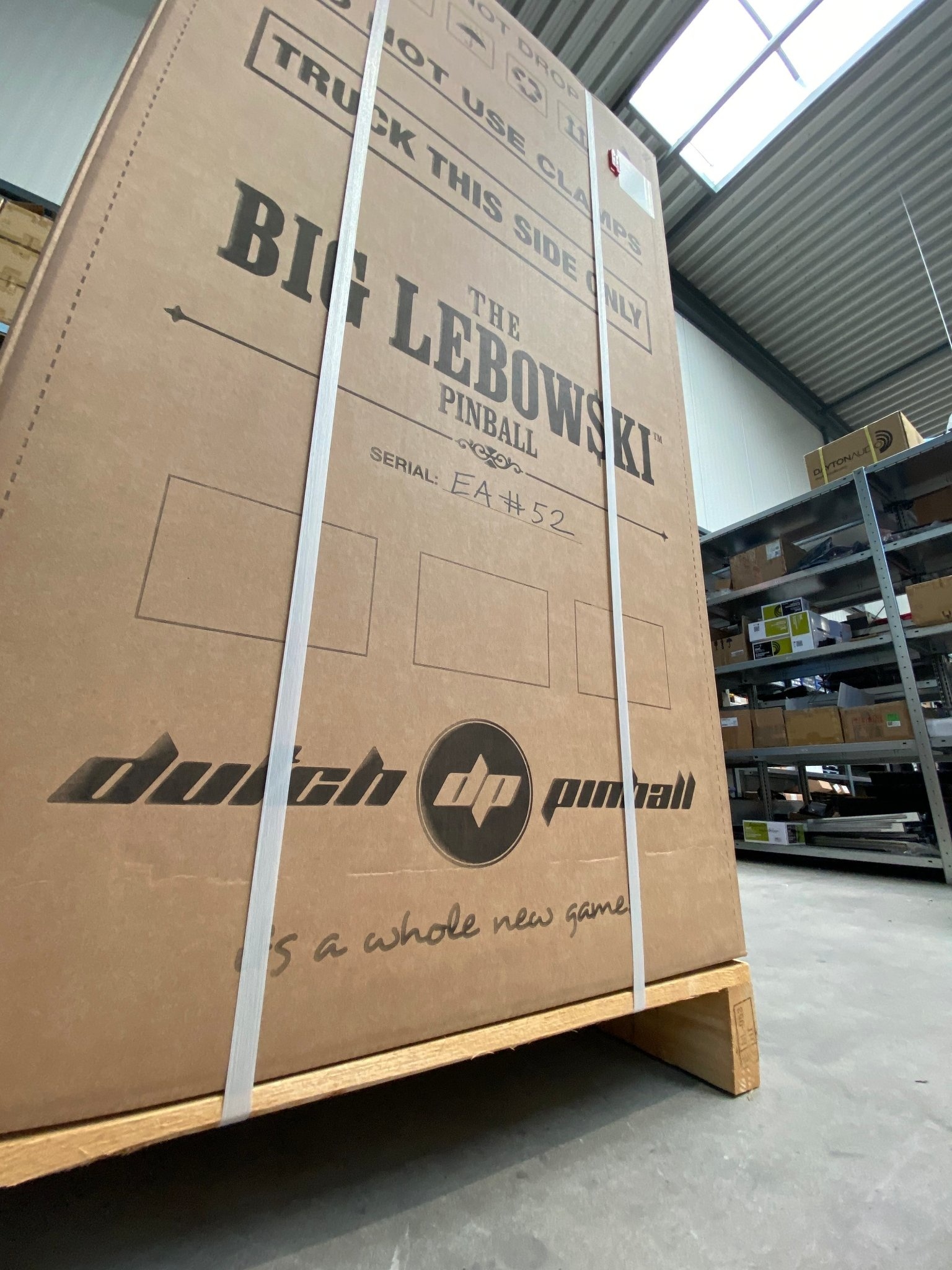 Some of the Early Achievers that ordered The Big Lebowski should get their games soon! Pinsider Nikonokin shared on this Pinside post that his was on the way. This Week in Pinball reached out to Nikonokin who shared the following:
"Barry sent me a nice note a few weeks back telling me that the moment I had been waiting for had arrived. He had started building my machine, and planned to have it ready to ship in about 2 weeks. He also informed me the interactively lit apron would be installed, a bonus for all the patient EA's. Barry asked me to reach out to Melissa at Cointaker to arrange shipping, and she was wonderful to speak with. Remember it was Cointaker that had a big hand in helping DP get back on track. The day it was ready to ship Barry sent me a photo and a nice note. And here I am, in the midst of this crazy situation going on in the world, and Barry with the help of others saw it through and got it done. EA# 52 feeling fortunate!"
---
Texas Pinball Festival 2021 is a GO
---
Things That Go Bump In the Night: The Spooky Pinball Story Now Available Free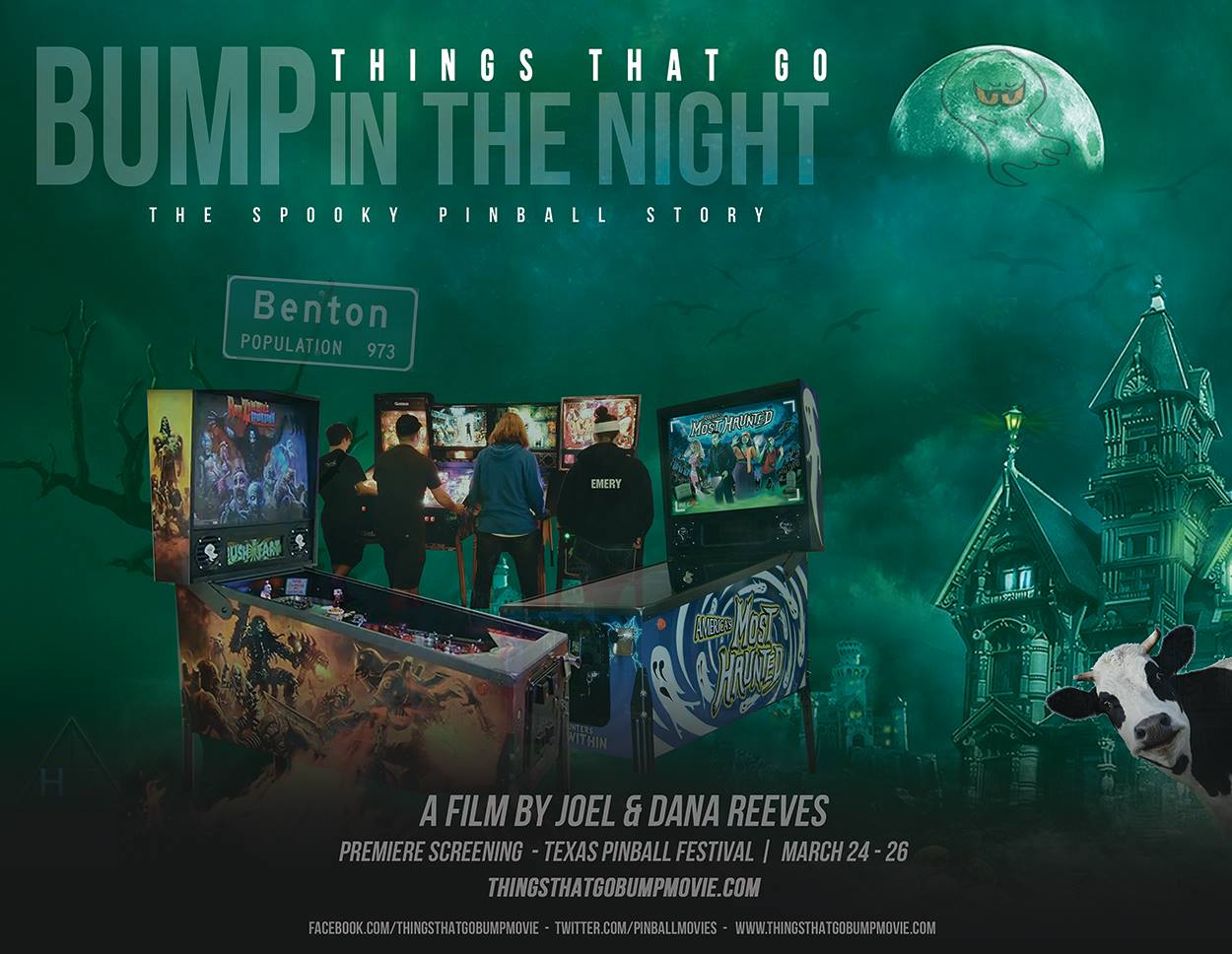 The documentary about the amazing story of Spooky Pinball – Things That Go Bump In the Night – is now available on to watch for FREE on Vimeo and on Amazon Prime! Something fun to watch while you are stuck at home – check it out!
---
Five Minute Pinball Tutorials
Check out this new series out of Brazil – super quick pinball tutorials! The first video features Iron Maiden!
---

— Cool and Crazy Stuff —
Death Save While Exercising
Not only is this guy playing pinball while exercising, he also makes a death save. Woah.
---
Pinball as a Board Game
Super-Skill Pinball: 4-Cade – check it out!!
---
Other Quick Hits:
Congrats to This Flippin' Podcast on 100 episodes!!
---

Other Manufacturers
More

Team Pinball: The Mafia

Circus Maximus: Kingpin, Python's Pinball Circus

Homepin: Thunderbirds, Chinese Zombies

Suncoast Pinball: Cosmic Carnival

Great Lakes Pinball: Exposé

Haggis Pinball: Wraith, Celts

Pinball Brothers: Queen?, Barry Oursler's Original Theme?, Playboy?

Dutch Pinball: Bride of Pinbot 2.0, Bride of Pinbot 3.0 (on hold), The Big Lebowski (production/legal issues)

Silver Castle Pinball: Timeshock

Phénix Pinball: Goblin Contest

Pinball Adventures: Punny Factory, Sushi-Mania, Ninja Mania, First Class, Canada Eh!

Disclaimer: Any articles, interviews, or mentions of pinball manufacturers or pinball products is NOT an endorsement.