Dutch Pinball Updates | Countdown to Stern's Next Release | Slash Confirms New Guns N' Roses Pinball Machine | Bill and Ted's Artwork | Countdown to Pinburgh | Rumors: Is it Jurassic Park or Jurassic World, Pinball Bros Alien | New GOT Code

— This Week's Top 5 Stories —
---
1. Dutch Pinball Updates
Dutch Pinball shared a significant update last week:

It has been a while since our last update, for which I apologize. There have been a lot of things going on. I will try to address everything in this update below.

First of all, I'd like to address the health of my colleague and dear friend Jaap. As you all know, last year Jaap was diagnosed with, treated for, and then cured of cancer. Unfortunately, a couple of months ago, a new scan showed the disease was back. The new scan showed multiple metastases, and the doctors indicated there is nothing they can do at this point. I won't go into all the details, but you will understand I was, and still am, devastated by this news. I really can't describe how much this sucks.

Following this awful news, Jaap and I discussed what we would do with Dutch Pinball and his involvement as an associate. We decided that it would be in Jaap's best interest to step away from the company to avoid a complicated situation in the future. The paperwork for this was taken care of last month, and now Jaap is no longer (officially) involved with Dutch Pinball.

…

I know you are all waiting to hear the verdict of the court case with ARA. Unfortunately, the judge ruled in favor of ARA… Now, I can go on and on with details why the judge decided this and how much this sucks, etc… But right now, this is what it is, and besides going in appeal against this ruling, we can't do anything about it. I have discussed all the details with my attorney and the time it would take to go into appeal. He told me it could easily take another year(!). […] Waiting another year after all this time is really too much for me right now. After all things that have happened and also the terrible news about Jaap made me decide to try something else to figure out this debacle…

So once again I've tried to come up with a solution to settle things with ARA and finally get this over with. I contacted the person involved directly – without attorneys – and after a long discussion and some negotiations we have – for the first time in years – reached an agreement!

As you will all agree, this is great news. But there are still some things to take care of before we are completely out of the woods. The settlement we agreed upon means that we have to pay off ARA, and in return we will receive everything Dutch Pinball related that ARA has stored in their warehouse: A number of finished and unfinished games and the complete inventory of parts. Besides that, the court case will be voided and this means there will be no more legal issues that prevent us from continuing our business and start building games again; first The Big Lebowski™ Pinball of course, and hopefully many more beautiful games in the future!

One of the most important things to make Dutch Pinball a viable business again is liquidity. The only way to get things moving again, is to deliver Early Achiever games parallel to selling new games to customers. I know this means you still have to wait a bit longer, but it also means that – against all odds – you will receive your game. Along with my accountants I am working on a prognosis/forecast how long it will take to do this and our first calculations are very positive. At this point I can't give the exact planning yet, but as soon as I do, I will communicate this. I understand this is not the most ideal solution for EA's, but otherwise Dutch Pinball would most certainly go bankrupt, which would inevitably have resulted in nobody getting a game.

From now on I will send out updates more regularly. I really am very sorry for the lack of updates the last couple of months. I hope with what you have read above, that you have a little bit more understanding for this.

Thanks for the continuing support and for your incredible patience.

Barry
Jaap's Health
First off, it is very sad to hear that Jaap's cancer has returned. The doctors saying there is nothing they can do is terrible to hear. Our thoughts are with Jaap and his friends and family.
The Big Lebowski Updates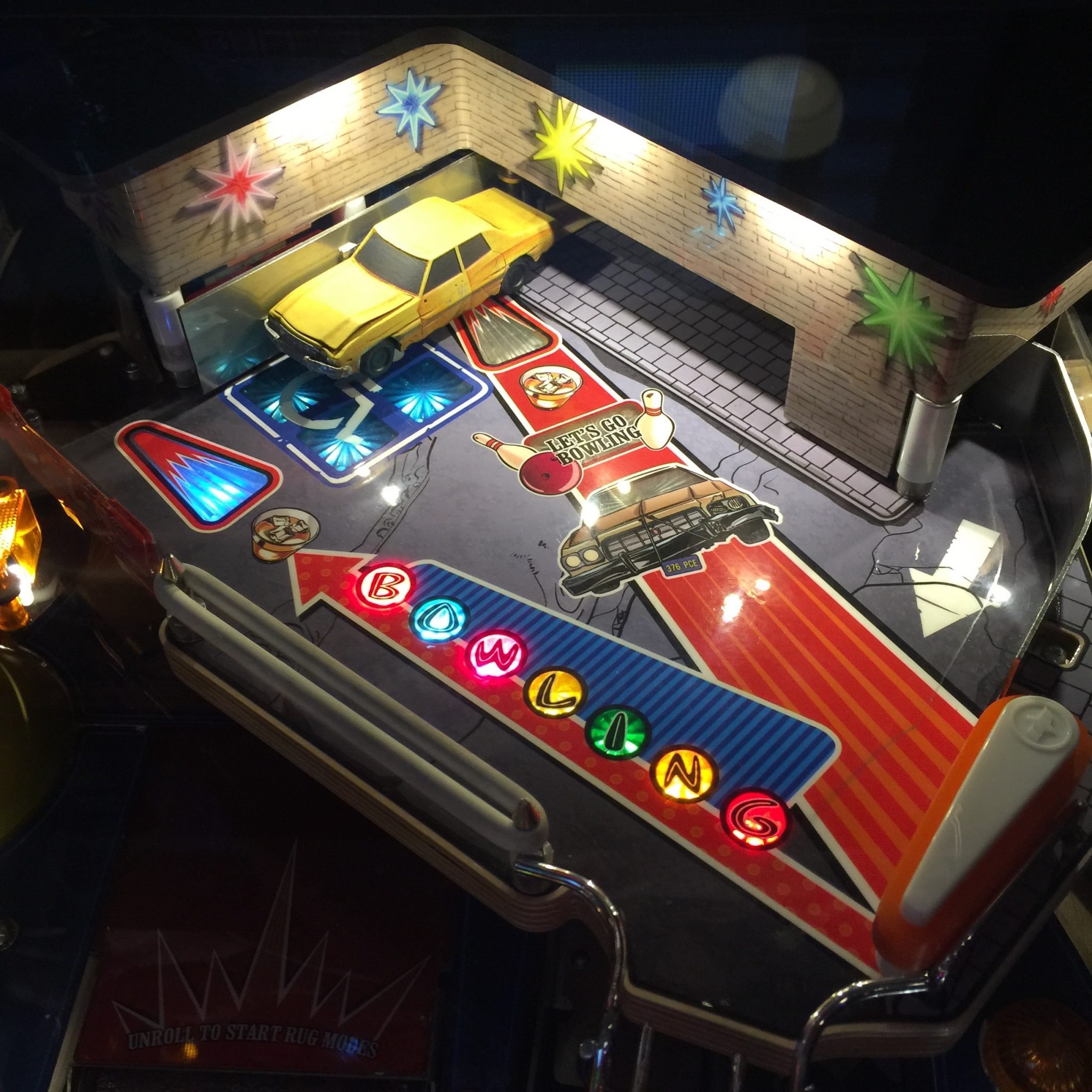 In addition to the information above, CoinTaker shared the following on Pinside:


If you currently have a deposit with CoinTaker, you will get one of these games at the new price. We still hold your funds, as they were not sent to DP.

…

Production as far as I am aware of for new games will not be moved to China, I will be talking to Barry more tomorrow on how to move forward and what pricing will be on new games that will be produced, timeframe of when they might go back into production and what boards will be used as well as other parts.
There is a lot to untangle in this. From what we can piece together, there are 40 games that are supposed to come to CoinTaker, with a handful of those going to Nitro Pinball. The price of these games is now $12,500 and they appear to already be sold out.
Overall the news on The Big Lebowski's is encouraging but brings up a lot of questions.
What shape are the machines in if they've been sitting in a warehouse for years?
Will replacement parts be available for these games in the future?
The update implies the intent to start building games again – who will manufacture these? Who will fund this?
And about a zillion other questions…
Emotions are high as people in this hobby have lost thousands of dollars buying directly from Dutch Pinball. Here is hoping that things go in the right direction and people get what they paid for. There is still quite a long road ahead for Dutch Pinball, we'll keep you posted as we learn more.
[Editor's Note: More and more details on this situation are coming in quickly and regularly, we'll have an update next week.]
---
2. Countdown to Stern's Next Release
There has been a lot of speculation and hype surrounding what is rumored to be Keith Elwin's second game. It is also rumored to be based on Jurassic Park/World.
What can we expect in the game? The best clues are probably found in a few answers Keith Elwin gave last week on the interview with LoserKid's Pinball Podcast:


…I can't imagine doing a game that doesn't have upper flippers. I am a big fan of flow, but I'm also a big fan of state change. My ideal would be a game that has good flow but also has a number of toys that change states…

…This is going to completely different for me because it is a lot more story based than just banging your head to metal music…

– Keith Elwin
We don't have a solid release date yet. In that same interview, Keith shared "we're nearing the home stretch so hopefully all your questions will be answered soon". We also might have received a hint last week when Keith Elwin changed his Facebook profile picture to this: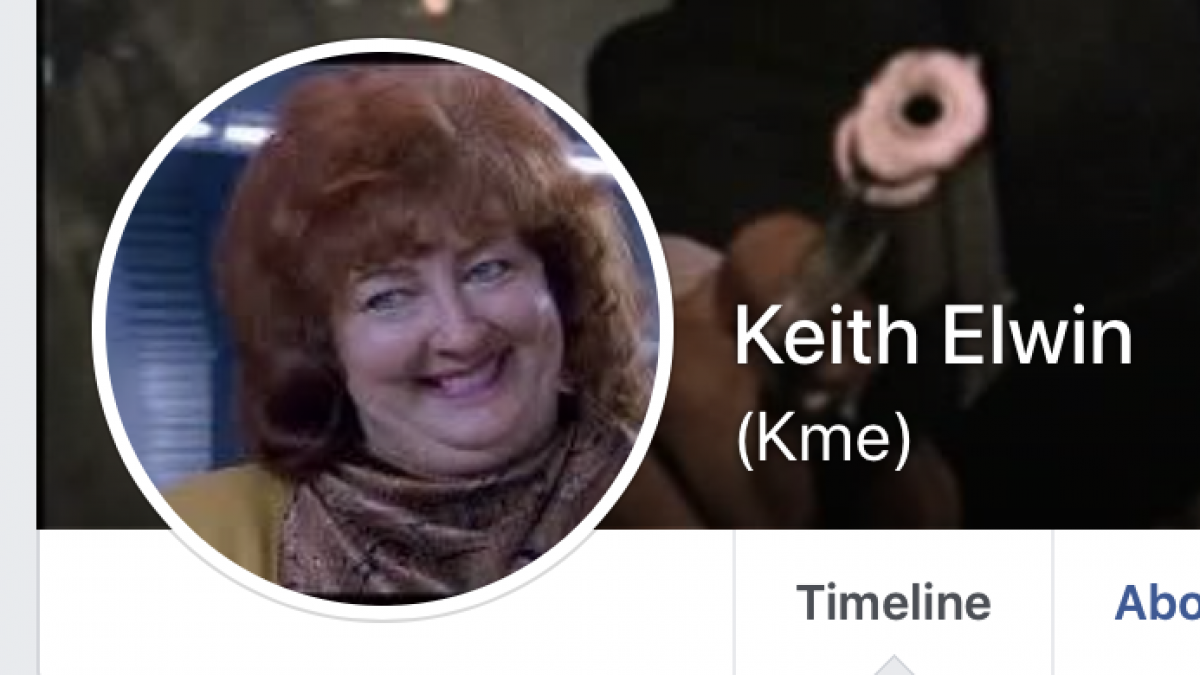 For those unfamiliar, that picture is from the movie Total Recall, and the woman pictured repeatedly says the words "Two Weeks, Two Weeks, Two Weeks" in the scene in the movie. Maybe that is when it will be released?
Or more likely, we're probably looking into this too much and it is a bit of light trolling. It is probably nothing, but worth noting. Maybe we'll see it sooner than we think…
[Editor's Note: Here is the clip from Total Recall with the Two Week lady. I have not seen the movie Total Recall and know nothing about the movie or the story, and watching this scene out of context was…interesting?]
---
3. Slash Confirms New Guns N' Roses Pinball Machine
Last week, SF Weekly released an article titled "Slash No Longer Hungers for Destruction". One of the paragraphs in the article shares the following:


His tone gets excited when talking about a forthcoming GNR pinball machine ("nothing has ever come out like it") but sits at even keel when discussing the circumstances that led him to get sober in 2006.
Guns N' Roses has been in the Jersey Jack Pinball rumor mill for a long time now. We look forward to learning more about this game!
---

---
4. Bill and Ted's Zombie Yeti Artwork
Last week Zombie Yeti posted some artwork teasers on Facebook:
Of course we lost our minds speculating on a possible Bill and Ted's pinball machine! TWIP reached out Zombie Yeti (Jeremy Packer) for clarification, and he shared the following:


"I apologize for getting anyone's hopes up …I do a lot of work with licenses outside of pinball – albeit less so since pinball tends to eat up much of my schedule… I'll have more info on this project soon. And I can assure you it's a dream theme for me, so I'll always push it – So please keep the excitement out there!"

– Zombie Yeti
So it sounds like it is not pinball art at this time…but don't give up hope, maybe someday!
---
5. Countdown to Pinburgh

Only 17 days until the world's largest pinball tournament takes place at Replay FX! Last week, MyBookie released odds for Pinburgh – Keith Elwin is favored, followed by Raymond Davidson, Daniele Celestino Acciari, Eric Stone, Cayle George, and Zach Sharpe. Check out the full odds and all side bets here!
For the official rules of the Pinburgh tournament, click here!
---

This week we talk about Jurassic Park, possible release dates, Pinball Brothers, and Alien Pinball.

Get access to this info plus get free shirts and swag from TWIP and get free entries into the monthly drawings and help keep TWIP going by signing up on Patreon at the $20 level.

— What Else You Need to Know Today —
Tune in Tonight to Check Out New Game of Thrones Code!

Other Manufacturers
More

Team Pinball: The Mafia

Circus Maximus: Kingpin, Python's Pinball Circus

Homepin: Thunderbirds

Suncoast Pinball: Cosmic Carnival

Great Lakes Pinball: Exposé

Haggis Pinball: Wraith, Celts

Pinball Brothers: Queen?, Barry Oursler's Original Theme?, Playboy?

Dutch Pinball: Bride of Pinbot 2.0, Bride of Pinbot 3.0 (on hold), The Big Lebowski (production/legal issues)

Silver Castle Pinball: Timeshock

Phénix Pinball: Goblin Contest

Pinball Adventures: Punny Factory, Sushi-Mania, Ninja Mania, First Class, Canada Eh!

Disclaimer: Any articles, interviews, or mentions of pinball manufacturers or pinball products is NOT an endorsement.