Spooky Announces Rick and Morty | Wonka CEs Shipping | Elvira Shooter Knob and Topper | IFPA Announces Changes Related to Women's Pinball | Code Updates | Insider: Rick and Morty and Stranger Things and More | 'Tis the Season

— This Week's Top 5 Stories —
---
1. Spooky Pinball Announces Rick and Morty Pinball
Our friends at Spooky Pinball announced the theme of their next machine will be Rick and Morty!
Check out their teaser video here:
The video teases the following:
"Intergalactic Custom Art"
"Custom Voice Over from Justin Roiland" (co-creator and voices for Rick and Morty)
"A Multiverse Under Glass", which is accompanied with this brief image of what appears to be the playfield: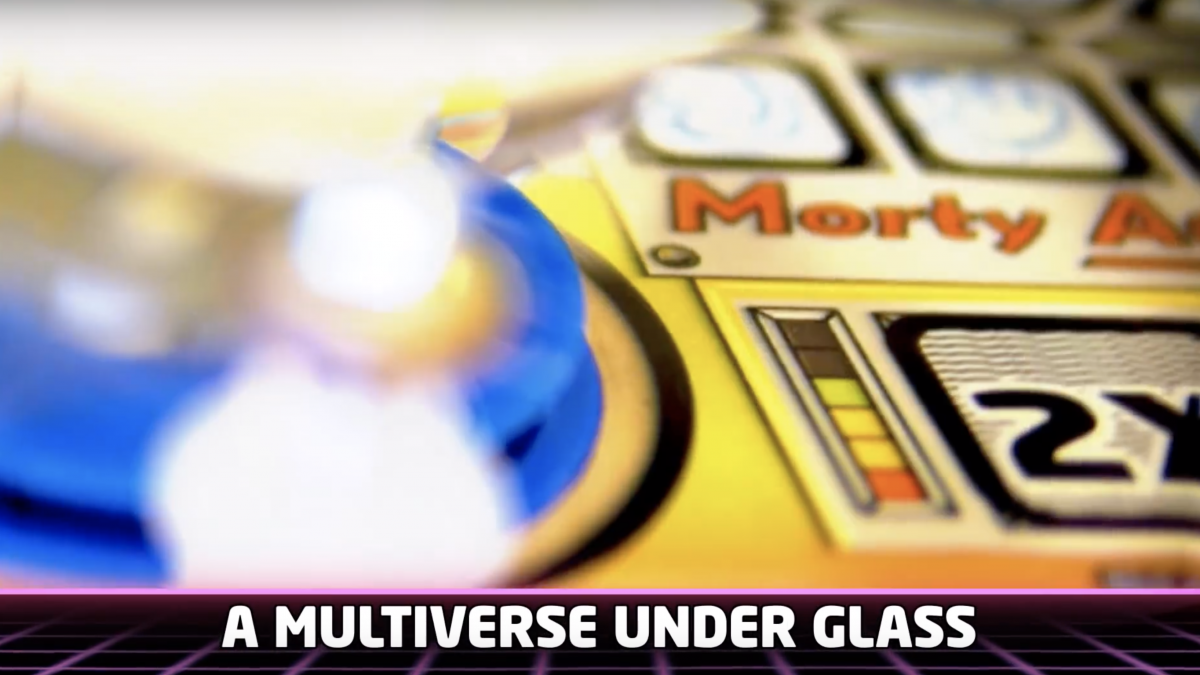 "Adventures from the Series"
Limited to 750 machines
At the end the video shows Christmas 2019
Friend of Spooky and pinball restorer Bryan Kelly shared the following image on this Pinside post:
And you're thinking ok, that is a relatively nice hammer as far as hammers go, some tape residue that could be removed with Goo Gone but that really isn't necessary because it is a hammer, it looks like it was hanging slightly differently angle when traced, and do we really need a hammer to be labeled with an arrow…but then you look past it and see this: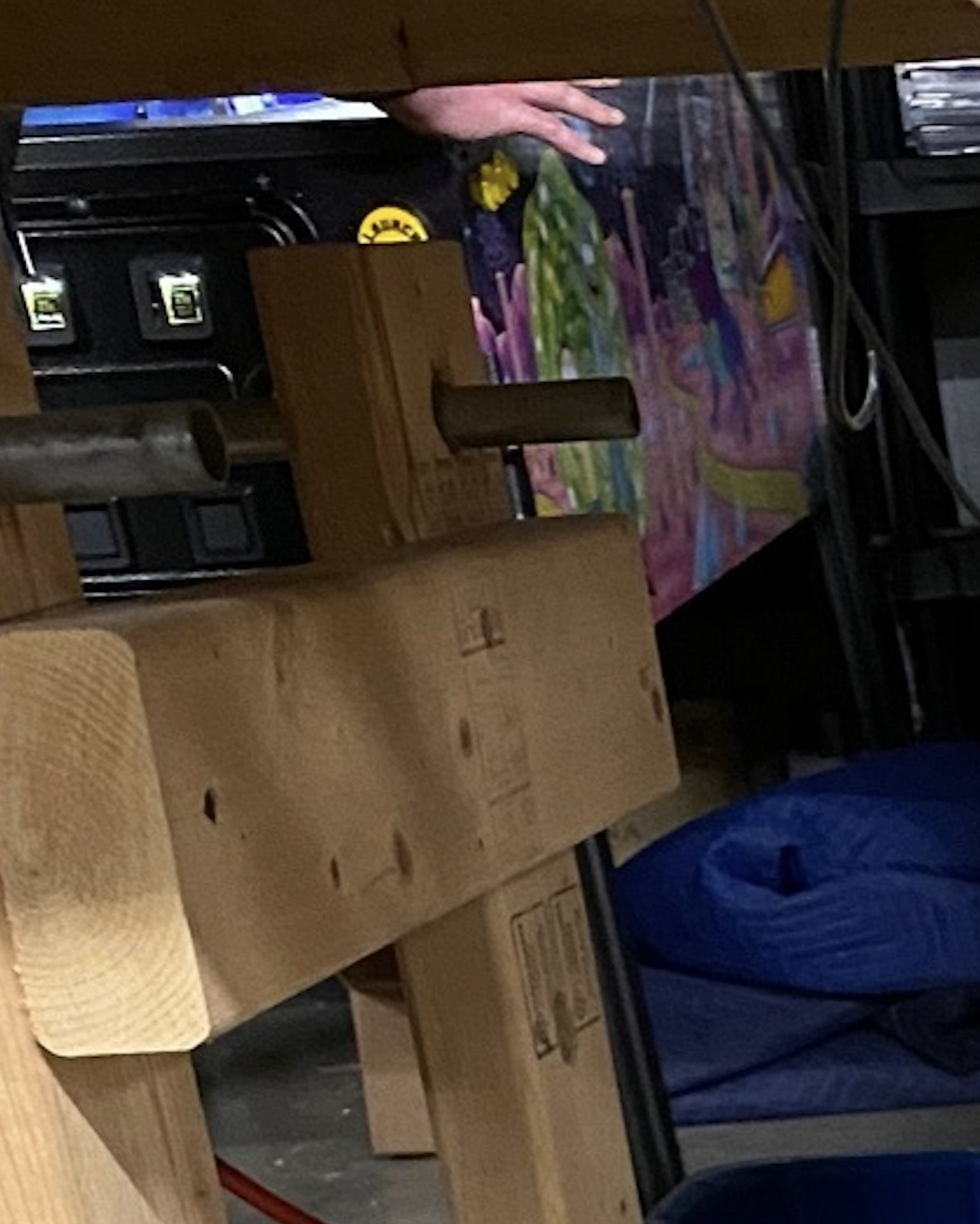 That is what appears to be the Rick and Morty pinball machine!!
The team at Spooky Pinball shared some more information about the machine on different Pinside posts:

…Working closely with the license … more stuff to come soon. I will confirm this, game will have A FAMILY MODE! And it's gonna need it…

…we consistently build 10 games a week at this point. We very rarely ever miss that mark anymore. We have done 500 a year the last 2 years. We dont plan on breaking that system for now…

…We are [using] a MUCH LARGER PC on RM…

– Charlie Emery, Spooky Pinball

…Scott Danesi design, Eric Priepke as lead programmer, myself on rules design, David van Es on animations, and more…

– Bowen Kerins, Spooky Pinball

I am doing a lot of the music, sound fx and lightshows.

– Scott Danesi, Spooky Pinball

When we say 750 is the limit we do not lie. Ever. No bullsh*t edition. We would remake an entire new rick and morty game from scratch before we ever did that.

– Luke, Spooky Pinball
Spooky also announced their Spooky Fang Club:
For those unfamiliar with the Fang Club, Charlie explained it more on this post on Pinside, sharing:

For those of you who don't listen to our podcast, let's step back and explain some of this like we did on the show a few months ago.

Spooky has the "take care of those who take care of us" attitude and always offered game sales to previous customers first. When TnA took off and with ACNC right behind it being our #1 and #2 best sellers EVER, our customer base went from about 500 to OVER 1,200.

When you can basically make 500 games a year, that becomes a problem. Good problem, but still a problem.

So, we came up with the Fang Club for those who support us to have a way to be more of a part of all this. Help grow our company, get some cool stuff for your $45 including shipping membership, do special events, cool merch, get some great exclusive video content for you, AND HAVE FUN! Bang for the buck… and FUN!!! Good right?

And yes of course, you can add cool upgrades to games… NOT LEs… Not "standard vs pro vs collectors vs …" … whatever. We don't want to do that. Every game you get from us will play exactly the same. If you want to jazz it up some cosmetically, GREAT! We appreciate the support and are happy to do that. (Wait until you see this dimension in BUTTER!!!)

The Blood Sucker, or BS edition (funny initials huh?… kinda like TnA! These things might be on purpose.) is simply a cool upgrade package that we feel is going to give one hell of a bang for your buck and look incredible! Can't wait for you all to see it, and I can't say more yet. 🙂

So IF we get to 750 Fang Club members and 750 decide to take the BS edition… there will be 750 BS editions. GREAT! 750 happy people! If 100 BS versions exist and 650 are "just" Rick and Morty games… GREAT! You'll love playing that too. Scott Danesi is an awesome designer and you'll all be happy with what we've done here at team Spooky!

So is it possible we sell more Fang Club memberships than we have games? Sure! Hope it happens… come on in and lets see where this little company starting it's 7th year in business goes! We'll all share the ride and use the money to improve quality even more here and HAVE FUN DOING IT. 🙂

Reality is you HAVEN'T SEEN THE GAME YET! Many of you will love it… some of you will walk away… AND THAT'S FINE! It happens on every new game. We really hope 750 of you find this exactly what you hoped it would be from a Scott Danesi / Rick and Morty Pinball machine and it exceeds your expectations in every way. We've done our best to make sure it does! 🙂

Spooky's business model is 500 games a year… we're committing 18 months to make these 750 games because we feel that's about the limit of buyers patience to wait should this be a sell out. There's some honest reality.

We're happy, we're healthy, we're glad we have a game coming very soon that excites so many people. 750 units is 250 more than we've ever sold of any title. Big jump up, thrilled at the prospect of that happening.

PEACE (among worlds) LOVE AND ALL THINGS PINBALL…

– Charlie Emery, Spooky Pinball
We'll keep you posted as we learn more here at TWIP!
---
2. Willy Wonka Collector's Editions Shipping
Jersey Jack Pinball has started shipping Willy Wonka and the Chocolate Factory Collector's Edition models!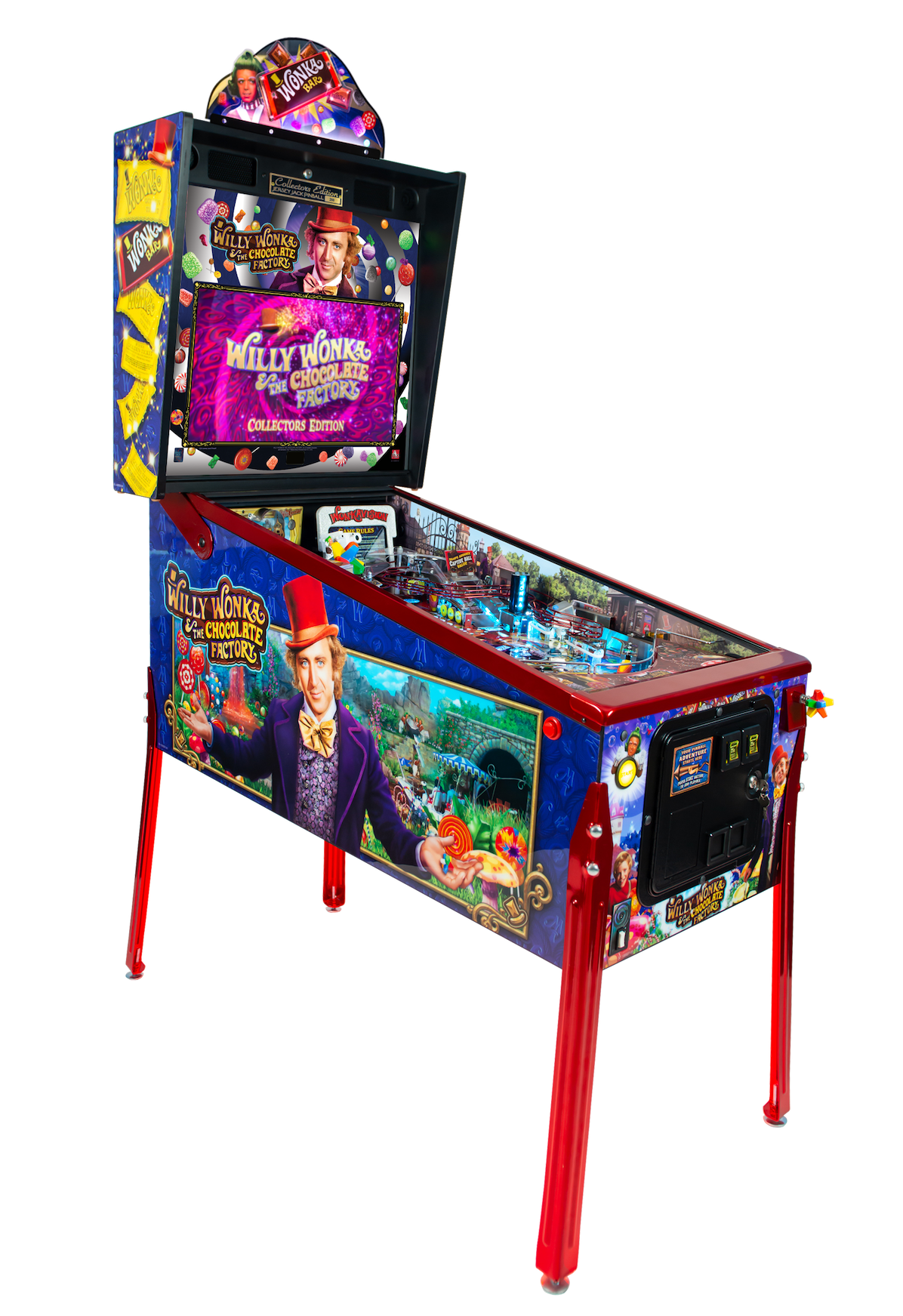 Even Jack Guarnieri himself is delivering some of the machines – check it out!
---
3. Elvira's House of Horrors Shooter Knob and Topper Teaser
Last week Stern Pinball shared a teaser with Stern Insiders which showed a shooter knob and topper – these images were then shared on Facebook by Pinball Paparazzi – check it out!
Click here to become a Stern Insider!
---
4. IFPA Announces Changes Related to Women's Pinball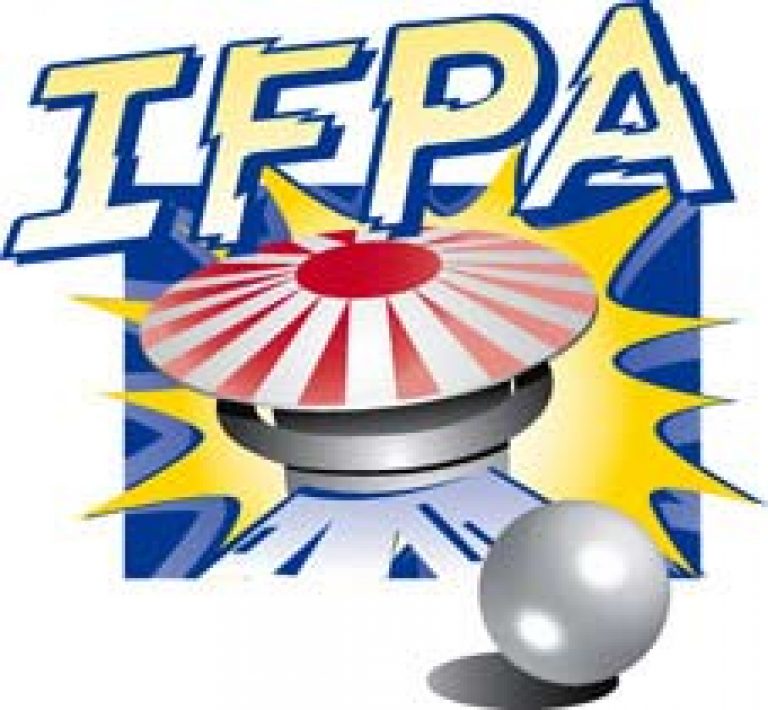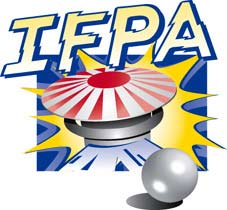 Last week the International Flipper Pinball Association (IFPA) announced changes related to women's pinball, including that they would not be moving forward with the dollar fee at this time – check out all the details here!
---
5. Code Updates: Elvira and Jurassic Park
Stern announced updates last week for both Elvira and Jurassic Park – check them out!
---

This week we talk about rumors and what is known about what's coming in December.

Get access to this info plus get free shirts and swag from TWIP and get free entries into the monthly drawings and help keep TWIP going by signing up on Patreon at the $20 level.

Thank you for considering supporting This Week in Pinball!!
---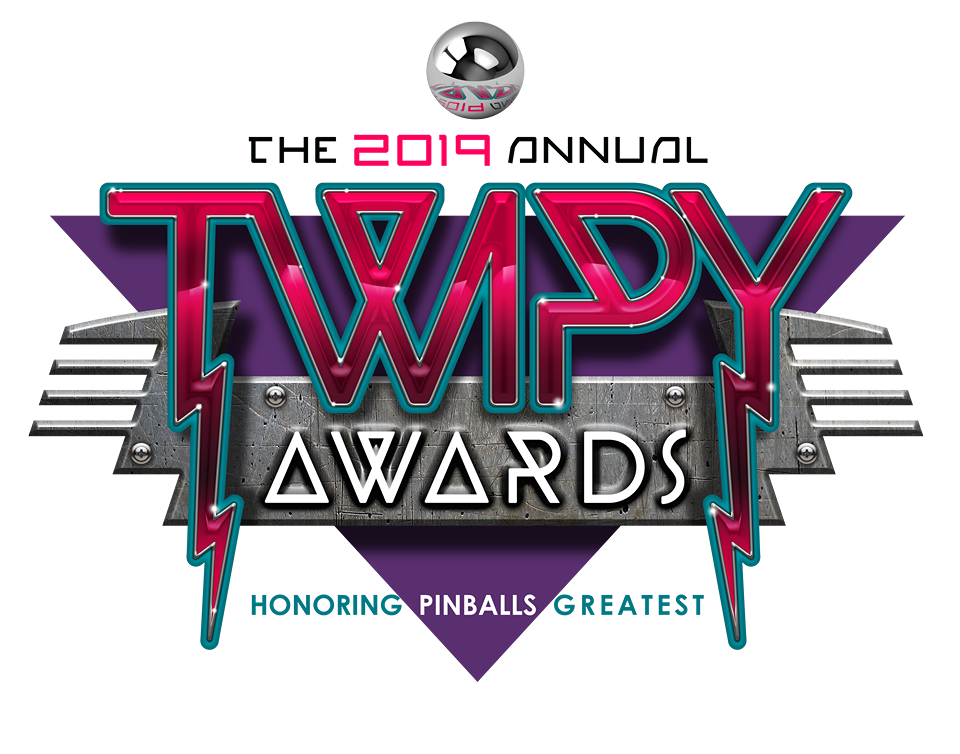 ---

It's not all puppies and rainbows ALL the time in this hobby, but there are a lot of great people in this hobby. Check out just a few cool stories from last week!
Mrs. Pin's Pinball Podcast: Make-A-Wish Jack gets a Ghostbusters
The Story from Dr. Pin:

A great kid named Jack in Scranton PA has a life threatening health condition, and was referred by his doctor to the Make-A-Wish program. He's a big pinball and Ghostbusters fan, and instead of a Disneyland trip or something else that's frequently requested, he asked for a Ghostbusters Pinball machine (how cool is that?).

My mom worked as a volunteer for Make-A-Wish for many years, and knowing we were huge pinheads, she reached out to us to see if we could help. Make-A-Wish is a special charity for Sarah and I, and we were really happy to be included. After messaging some people in the industry with the story, a large number of donations started to come in. We received some great stuff from Mezel Mods. Jeremy Packer contributed a one of a kind ghostbusters pencil drawing (he has never done custom Ghostbusters art for anyone prior to this). Zach Sharpe and Stern Pinball donated a Stay Puft Marshmallow Man and Ghostbusters translite. Our friend Joe Fox donated a set of Pinstadiums, and the list goes on.

Through Melissa at Cointaker we were able to find a NIB machine, which she graciously offered to go to his house and set it up for him. She also donated a complete slime kit and Ghostbusters Pingulp. His wish granting went perfectly and he was incredibly happy. The community has been really supportive, and the Make A Wish team commented on a number of occasions that the pinball community had blown them away with their generosity. We know how great pinball people are, but this should make all pinheads feel good.
---
Tony Kurkowski, co-host of Eclectic Gamers Podcast, Surprised with First Pinball Machine
The Story:

For your feel-good story of the week the Roanoke Pinball Museum has donated a pinball machine to Anthony (Tony) Kurkowski. Tony has co-hosted the Eclectic Gamers Podcast (EGP) for years but has never owned any pinball machines.

We learned that changed as of Episode 103 of the Eclectic Gamers Podcast. Nic Schell, Executive Director of the Roanoke Pinball Museum, worked in secret with Dennis Kriesel (co-host of the Eclectic Gamers Podcast and the This Week in Pinball Podcast) to arrange the delivery of a Campus Queen, a 1966 Bally by famed designer Ted Zale.

"The Roanoke Pinball Museum was excited to provide this pin to Tony," Nic told TWIP. "I worked with Dennis for months to set the plan in motion. Tony has commentated on pinball for years but he's never been able to obtain his own machine. In fact, I recall hearing him on-air mention Campus Queen was a grail pin for him. As Tony's first pinball machine I think this will be a great game for him to learn more about the troubleshooting and repair side of the hobby, and that aligns with the mission statement of the Roanoke Pinball Museum."

"I was really surprised when Nic reached out and indicated the museum was interested in contributing a pinball machine to Tony," Dennis said. "Obviously, this was a fun surprise to arrange. In exchange, EGP is crediting Roanoke Pinball Museum as a sponsor for the next year. I doubt anyone will be too worried we're in the pocket of Big Bally, though they might cringe at the quality of my voice work for the ad spots!"

Congratulations to Tony and thanks for all the years covering this hobby we love. Enjoy the pin!
---
Special When Lit Hosting 24 Hour Fundraiser for Project Pinball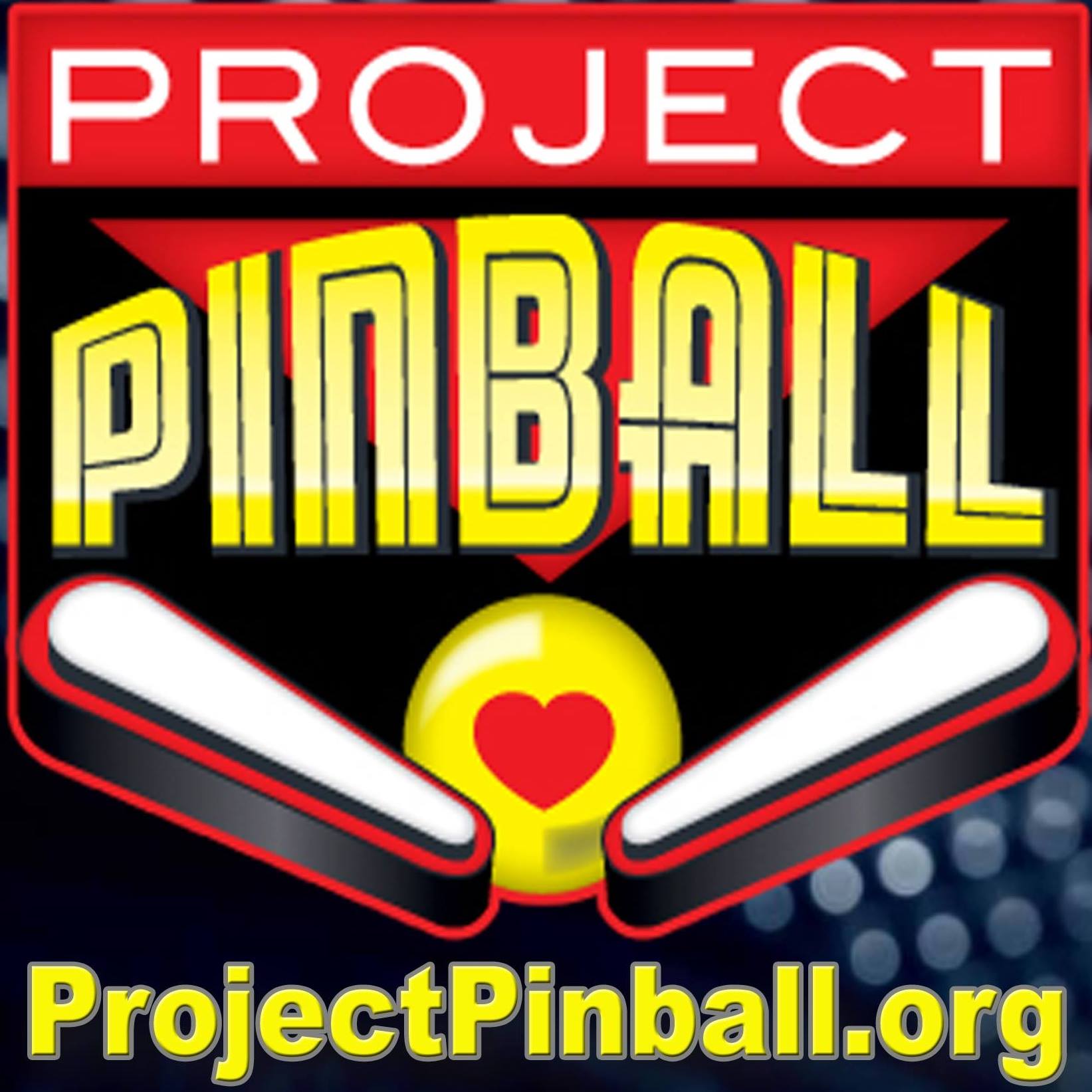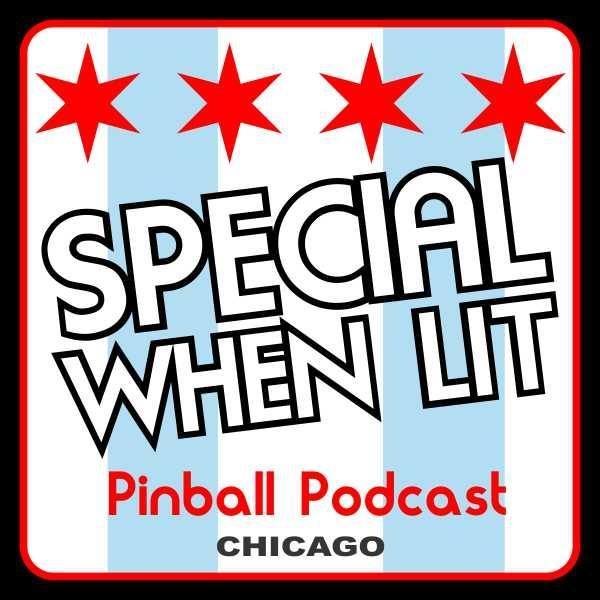 The Story from Ken Cromwell:

My name is Ken Cromwell and I am one of the co-hosts of the Special When Lit Pinball Podcast out of Chicago, IL. Our podcast is hosting a 24 hour charity fundraiser starting on Friday, December 20th at 6pm and running through Saturday, December 21st at 6pm with an effort to raise enough funds to place a pinball machines in two Chicago based children's hospitals through Project Pinball Charity. This 24 hour event will be live streamed at twitch.tv/specialwhenlitpodcast and will feature pinball manufacturers, industry employees, and personalities from (including but not limited to) Stern Pinball, American Pinball, Jersey Jack Pinball, Chicago Gaming Company, Spooky Pinball and more.

Project Pinball Charity has been placing pinball machines (over 40 pins to date) in children's hospitals for years. More information about this tremendous effort can be found at projectpinball.org.

It's important that I stress that 100% of all money raised prior or during the event (our goal is to raise 16K which pays for 2 machines, placement, insurance, etc) will go to Project Pinball Charity. Donations can be accepted via Paypal, twitch bits, or check during or prior to the 24 hour stream. If you would like to help us reach our goal please consider joining us during the live stream as all donations received will be given credit (unless requested otherwise) during the streaming event.

A donation can be made directly via Paypal at paypal.me/swlcharity (this allows up to track donations that will be applied towards our fundraising goal). This is the easiest way to donate if you do not require a tax deduction. If you would like to utilize the tax deduction you can certainly write a check directly to Project Pinball Charity (they are a 501(c)(3) non-profit organizastion) but we ask that you contact us first so that we can credit your donation towards our fundraising goal.

Chicago is the heart of pinball and we would really like to help support the efforts of the Chicago based children's hospitals. We have always admired the efforts of Daniel Spolar and team at Project Pinball Charity and we are excited to be working with them on this fundraiser. If I can answer any questions or assist with your charitable donation please don't hesitate to post in this thread or message me directly.

Thank you all in advance,

Ken Cromwell

SpecialWhenLitPinballPodcast.com
paypal.me/swlcharity (this link can be used for donations starting today)

Other Manufacturers
More

Team Pinball: The Mafia

Circus Maximus: Kingpin, Python's Pinball Circus

Homepin: Thunderbirds, Chinese Zombies

Suncoast Pinball: Cosmic Carnival

Great Lakes Pinball: Exposé

Haggis Pinball: Wraith, Celts

Pinball Brothers: Alien?, Queen?, Barry Oursler's Original Theme?, Playboy?

Dutch Pinball: Bride of Pinbot 2.0, Bride of Pinbot 3.0 (on hold), The Big Lebowski (production/legal issues)

Silver Castle Pinball: Timeshock

Phénix Pinball: Goblin Contest

Pinball Adventures: Punny Factory, Sushi-Mania, Ninja Mania, First Class, Canada Eh!

Disclaimer: Any articles, interviews, or mentions of pinball manufacturers or pinball products is NOT an endorsement.