Josh Kugler Interview | Wonka Streams/Coverage | Pat Lawlor on Designing | What is Brian Eddy Working On | Stern and Zen Studios | PinSound Giveaway Contest | deeproot Insider Info

— This Week's Top 5 Stories —
1. Josh Kugler Interview on Kaneda's Pinball Podcast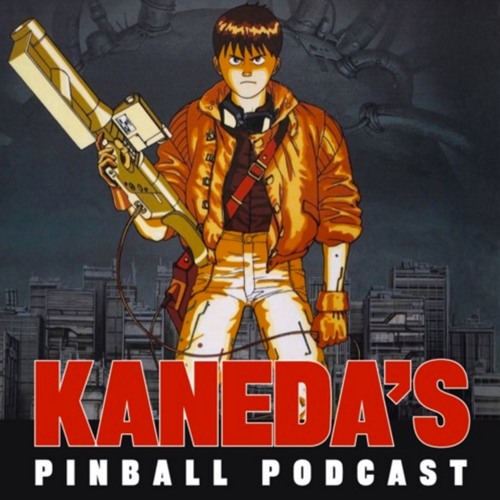 Josh Kugler from American Pinball joined Chris Kooluris on Kaneda's Pinball Podcast last week for in-depth interview regarding Oktoberfest, contract manufacturing, and the future at American Pinball! They spent a lot of time discussing some of the very cool and unique Oktoberfest features and code. Some other highlights of the interview include:
Chris Kooluris: [Is] game #3 currently in development?
Josh Kugler: Yes, absolutely. Game 3, game 4, even to some degree game 5 – are in various stages of development. Obviously game 3 is furthest along at this point. I am pretty excited about game 3, I'm really looking forward to being able to get really focused on that. We'll be wrapping up Oktoberfest over the next few weeks, and we'll be pretty much done with that and then we'll be able to really start focusing on game 3.
On possibly doing licensed properties in the future:
Josh: We like the open IP but we're certainly thinking about licensed themes for down the road. The challenge with license themes for a small company like ours is that it adds an additional, uncontrollable factor into your timelines. Once you have to start dealing with approvals from a studio, and the potential roadblocks that can come up, you lose control over your timeline. Then a couple things happen – either you dumb it down and simplify it as much as possible to get through the approvals, meaning you don't push the envelope a little bit, maybe you're a little less creative than you'd like to be to meet the timelines. Or, you try to do those things and your timelines get messed with. When you have multiple games in the works, and [you're getting out multiple games a year], you're in a better position to potentially juggle those things than we would be right now…as we continue to grow our staffing and our team – we'd like to be able to [release] more than one title a year, I think that is when you'll see license titles are more attractive to us.
On contract manufacturing:
Josh: As far as contract manufacturing, we are very open to that. We would like the opportunity to help bring games to market. Those kind of things aren't always as simple as people would like to think. Often a home-brew game is not ready for production, typically there is a lot of work that needs to be done, often they are licensed themes, so you still need to deal with getting a license, then the code or the content of the game may not then work. So there are a lot of challenges to do that, but it is something we're open to and we've had conversations with people and we will continue to have conversations with people. And hopefully we'll help some people bring games to market, we would certainly like to do that.
Chris: …the remake of Kingpin is an interesting title – they are talking to different manufacturers out there. They openly have admitted they will get this game to the finish line, and then they don't want to make it but they want someone to help them make it. Is that something that you guys would consider?
Josh: Certainly. As I said, we're always looking for those opportunities. It is no secret we've had some conversations with those guys. We know those guys, we see them at all the shows, they've made no secret they've been up in Chicago talking with companies.
Check out the full episode here!
---
2. Willy Wonka and the Chocolate Factory Streams and Coverage
There is much discussion surrounding Jersey Jack's newest creation, Willy Wonka and the Chocolate Factory. Last Friday we saw Joe Katz, Eric Meunier, and the folks at JJP livestream the game on Twitch. Throughout the stream, JJP was also in chat answering any questions that viewers had – check it out here! And check out the YouTube video of it below:
In a video that should have been included in last week's TWIP Wonka coverage, Soirée Flip streamed the Wonka reveal in France:
The first game on that stream is played by Franck Bona (12th ranked player in the world on IFPA) who put up a great score of 1.8 million – check it out above!
Finally, the Pinball News and Pinball Magazine Podcast interviewed Jack Guarnieri on their podcast last week – check out the interview here!
---
3. SDTM: Pat Lawlor on Designing Modern Pinball
Pat Lawlor joined Straight Down the Middle to discuss designing modern pinball as compared to what it was like designing machines decades ago – check it out!
---

---
4. What is Brian Eddy Working On?
As we have mentioned multiple times on TWIP now, we have still not heard any credible rumors as to what Brian Eddy is working on. The reason we've continued to bring that up is that on forums and podcasts it is continually and widely being stated as fact that Eddy is working on Jurassic World (and at times be attributed to TWIP). Most recently, two weeks ago we shared the following on TWIP:
There are a lot of rumors saying Brian Eddy is working on Jurassic World, with people sharing it on podcasts and on forums as pretty much a foregone conclusion. Last week we heard a podcast share/imply that TWIP had reported Brian Eddy was working on Jurassic World, which we have not. While we do believe a Jurassic World themed pinball machine is coming from Stern, we have not heard from any credible sources that Brian Eddy is the designer. He may be the designer – you can see that at the Texas Pinball Festival in 2018, Stern expected Eddy's game to be ready in 2019 – but just to clear things up, here at TWIP we have not heard that Eddy is the designer for Jurassic World.
Last week on Kaneda's Pinball Podcast, one of the podcasts that has repeatedly shared that Brian Eddy is working on Jurassic World over the last several months, Chris shared the following:"I did hear that Brian Eddy is not doing Jurassic World. So I've been wrong on that rumor multiple times. Someone sent me a note "Chris, you're going to look like a fool when Jurassic World comes out and it's not Brian Eddy." So that also then leads the question – what is Brian Eddy working on? Is it Jaws? Are we back into the Jaws rumor? I don't know!"
We'll keep you posted as we hear more credible information regarding Brian Eddy's next creation!
---
5. Is Stern Teaming Up with Zen Studios?
Is Stern teaming up with Zen Studios? Check out this interesting speculative video…
---

This week we share more details from our tour of deeproot Pinball last fall, including some specific details of what we saw in the OVAL ROOM.

Get access to this info plus get free shirts and swag from TWIP and get free entries into the monthly drawings and help keep TWIP going by signing up on Patreon at the $20 level.
We had TWO messages this week go out to our LE/Insider supporters. This second message shares a RAZA Teaser Trailer and some information about strong hints at deeproot's bigger plans.

Get access to this info plus get free shirts and swag from TWIP and get free entries into the monthly drawings and help keep TWIP going by signing up on Patreon at the $20 level.

As you know, here at This Week in Pinball we do a BOATLOAD of giveaways every month – if you like free stuff, click here to find out how to enter the monthly drawings!
We're adding a new fun contest for the next couple weeks, sponsored by PinSound.

To enter, you simply have to listen to the audio clip below and identify THREE of the FIVE pinball machines that are represented! Send your answers to thisweekinpinball@gmail.com.
Answering correctly will get you a spot in the drawing which will happen on April 30th – you must enter by midnight Eastern on April 29th. One lucky winner will win a COMPLETE PINSOUND+ Sound Board (valued at $399)!!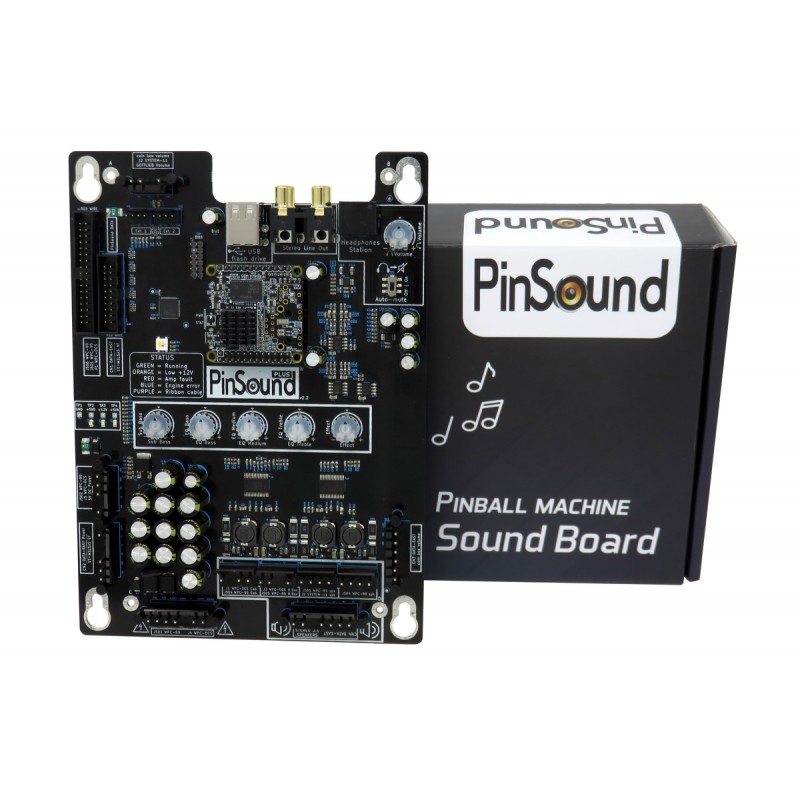 Your pinball machine deserves the best. Upgrade the sound and start a new game! Easy install, lifetime warranty, and the best sound quality ever. Check out PinSound today!! SOUND DOES MATTER.

Identify the pinball machine pictured below for a chance to win a limited This Week in Pinball Lapel Pin! Drawing will be held monthly!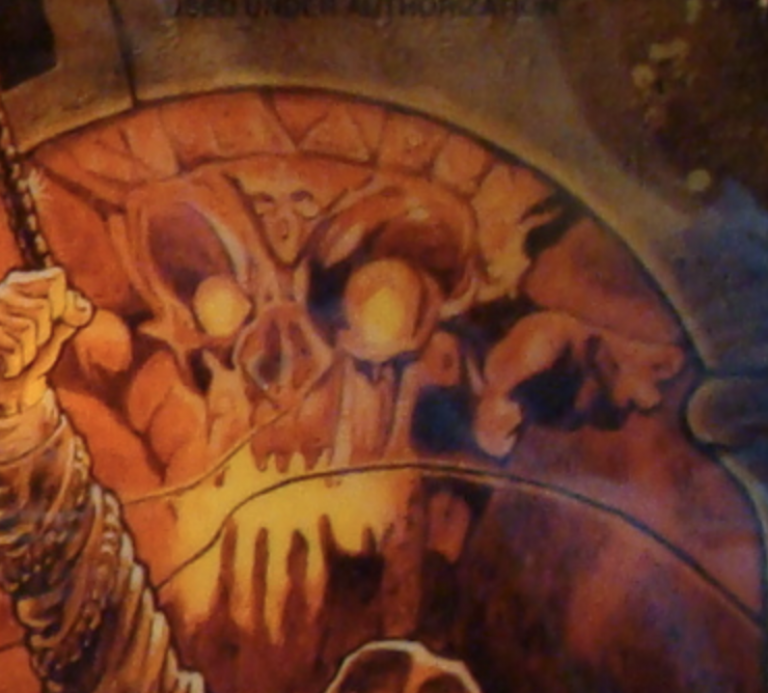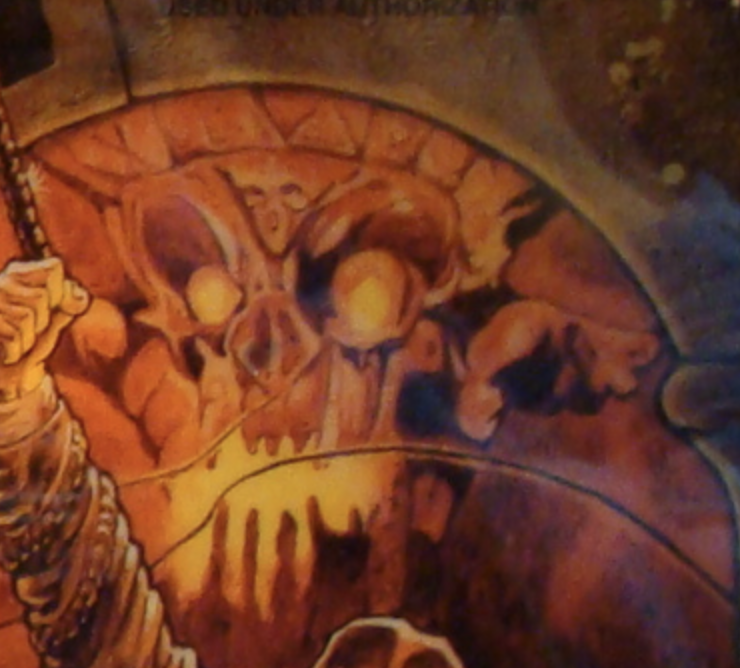 Last Week's answer: Dr. Who
Email guesses to thisweekinpinball@gmail.com, correct answers will be entered into the drawing for the limited TWIP Lapel Pin!
CONGRATS to Michael Taliaferro who won the March Lapel Pin!

— Presented by —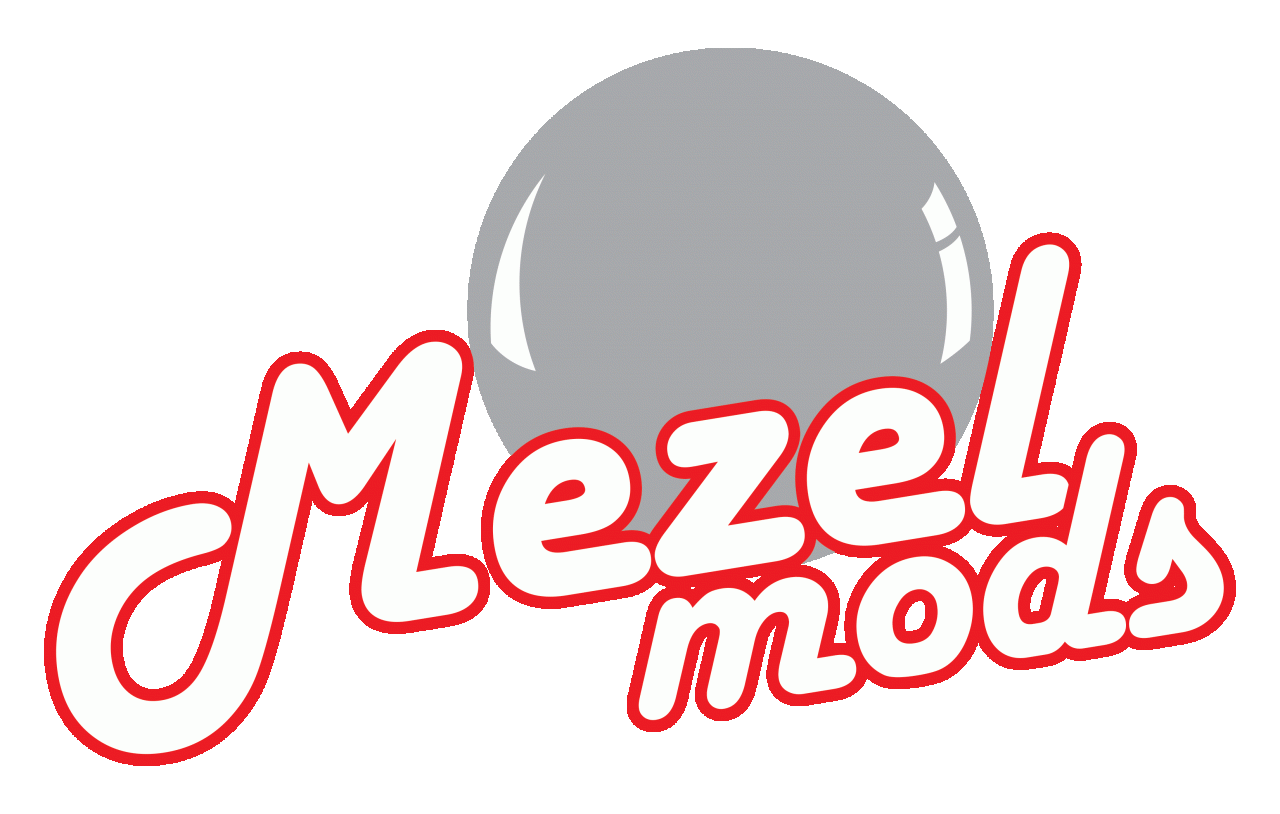 This Week's Mod of the Week is the Iron Maiden Pinball Egyptian Archway from Mezel Mods!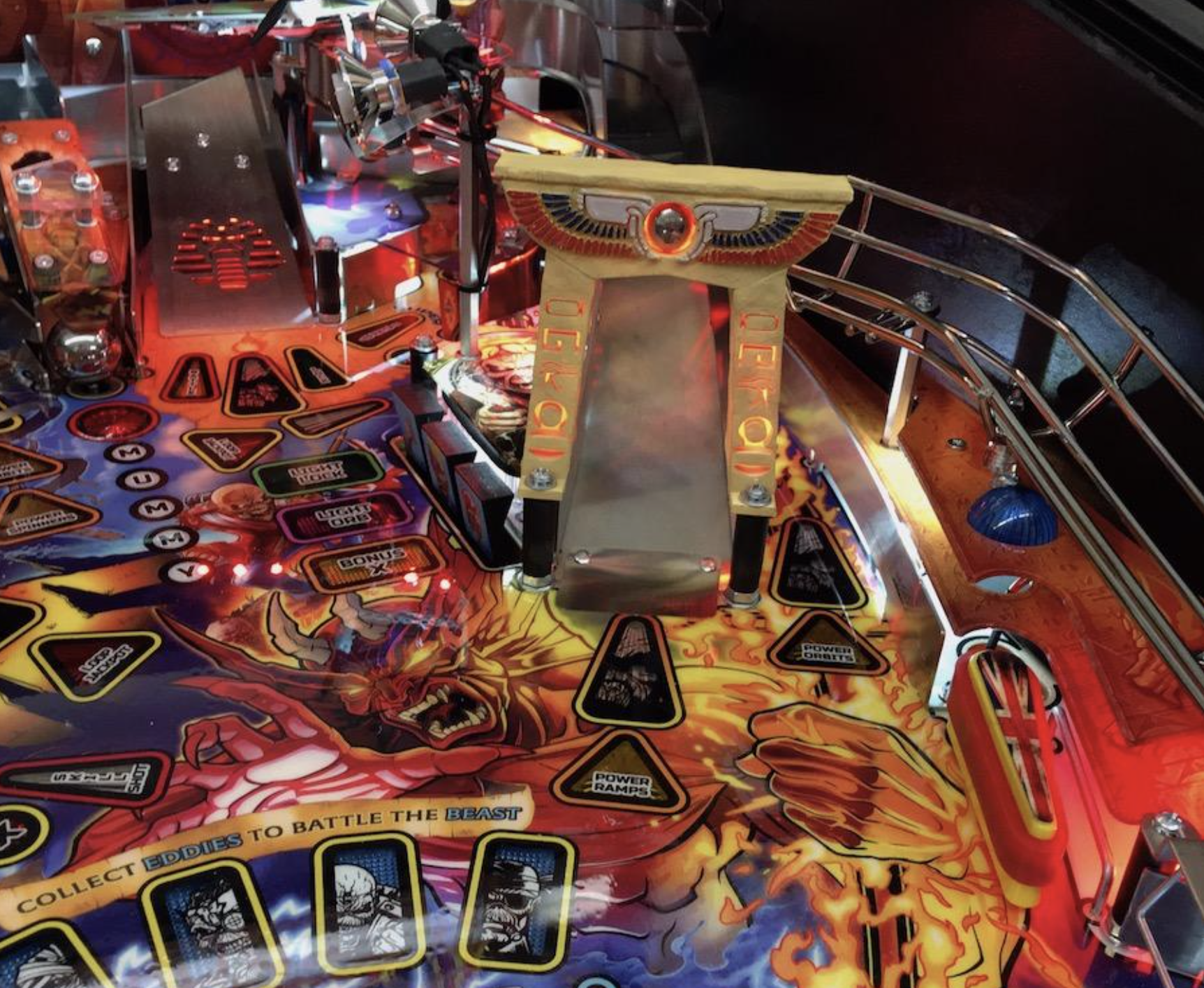 Light up your game with the Iron Maiden Pinball Egyptian Archway. Suitable for Pro, Premium and LE versions, the archway has the feel of an ancient Egyptian entrance with the twist of a small silver ball. Egyptian hieroglyphics and ball light up either interactively or with general illumination- you choose the lighting effect! Suitable for the Pro, Premium and LE versions. Compatible with larger Spitfire when the plane is mounted on right ramp acrylic vs. spotlights (see photo for placement).

— End of Post Bonus —

Other Manufacturers
More

Team Pinball: The Mafia

Circus Maximus: Kingpin, Python's Pinball Circus

Homepin: Thunderbirds

Suncoast Pinball: Cosmic Carnival

Great Lakes Pinball: Exposé

Haggis Pinball: Wraith, Celts

Pinball Brothers: Queen?, Barry Oursler's Original Theme?, Playboy?

Dutch Pinball: Bride of Pinbot 2.0, Bride of Pinbot 3.0 (on hold), The Big Lebowski (production/legal issues)

Silver Castle Pinball: Timeshock

Phénix Pinball: Goblin Contest

Pinball Adventures: Punny Factory, Sushi-Mania, Ninja Mania, First Class, Canada Eh!

Disclaimer: Any articles, interviews, or mentions of pinball manufacturers or pinball products is NOT an endorsement.