Interview with George Gomez and Mike Vinikor on 007 | Leaked 007 60th Anniversary Images | Poll of the Week | Godzilla Wizard Mode | Rush Wizard Mode | History of Pinball: Modern Era | Interview with Writers and Directors of Pinball Film | New Podcast: Pinball Party

Stern Insider Podcast: Interview George Gomez and Mike Vinikor about James Bond 007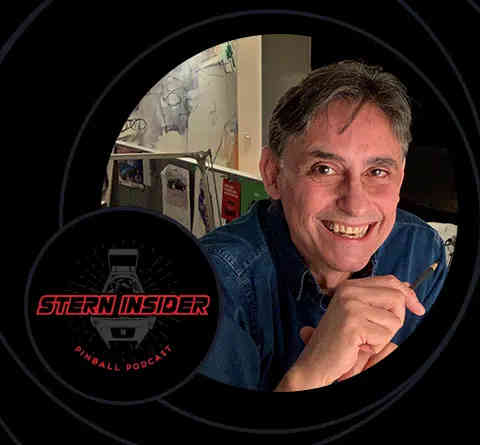 George Gomez and Mike Vinikor were the guests on Stern's Insider Podcast and discussed the cornerstone edition of James Bond 007 along with some details about the 60th Anniversary edition that Keith Elwin has designed.
Gomez discusses taking over on design of James Bond 007; started over instead of trying to finish Steve Ritchies whitewood
LE: Themed after Thunderball
Rocket gets hit by the ball and explodes leading to a multiball
Aston Martin ejection seats shoots ball through the car
Custom molded divers under playfield only shown when lighted; On Premium/LE models only
Jet Pack Bond will pick up the ball and park in center of the game for a hurry up to drop it onto the playfield for 2 ball multiball; also cool stuff with how the jet pack works with super jackpots; On Premium/LE models only
Bond women rule; plus 1X multiplier per bond women qualifies; All 6 qualified starts 7X or 007 scoring. Activated by the action button.
First 3 flipper game for Gomez since Corvette
One of the ramps can be hit from both the upper flipper and bottom flipper
Gadgets and weapons play a role and Q is represented in the shot under the DB5; Spectre guys get weapons
Inserts are color coded to the film it is from
Kevin McCarthy as artist that merged the original graphics
The words James Bond only appears once on the LE on a plastic; 007 is used more on all of the art
If you have Insider Connected there are some secret missions available to you that aren't there for others
Has the 007 theme and music from the movies
Gomez wishes he could have done a Goldfinger and hopes to do one in the future
Team worked well together to put in all the work these 4 games took.
Animations are so good the licensor thought they came from the films
Lonnie Ropp and Mike Vinikor worked on code and rules
4th game getting released at the same time: Elwin did design the 4th model: 60th Anniversary edition that covers all actors and all films produced. Single level playfield with score reels in the backbox. Not modeled after a previous game. It is a brand new design with great shots. Has a small LCD like from the home pins and will come with a topper. Has a shot Gomez has never seen before; 4 spinners; spinning Oddjob 3D hat. Limited to 500. Insider connected events open up missions in the cornerstone models and vice versa. More focused on each of the Bond actors.
---
James Bond 007 60th Anniversary Images Leaked
A couple of images have leaked of the 60th Anniversary edition of James Bond 007 that was designed by Keith Elwin. More details listed above from the George Gomez interview.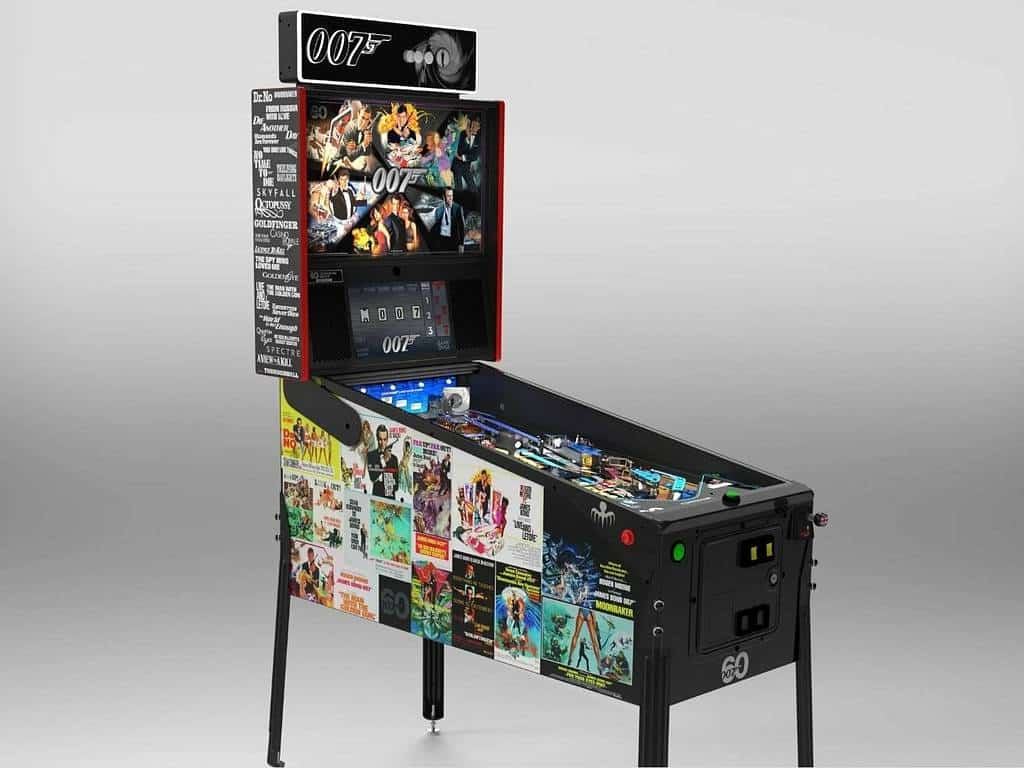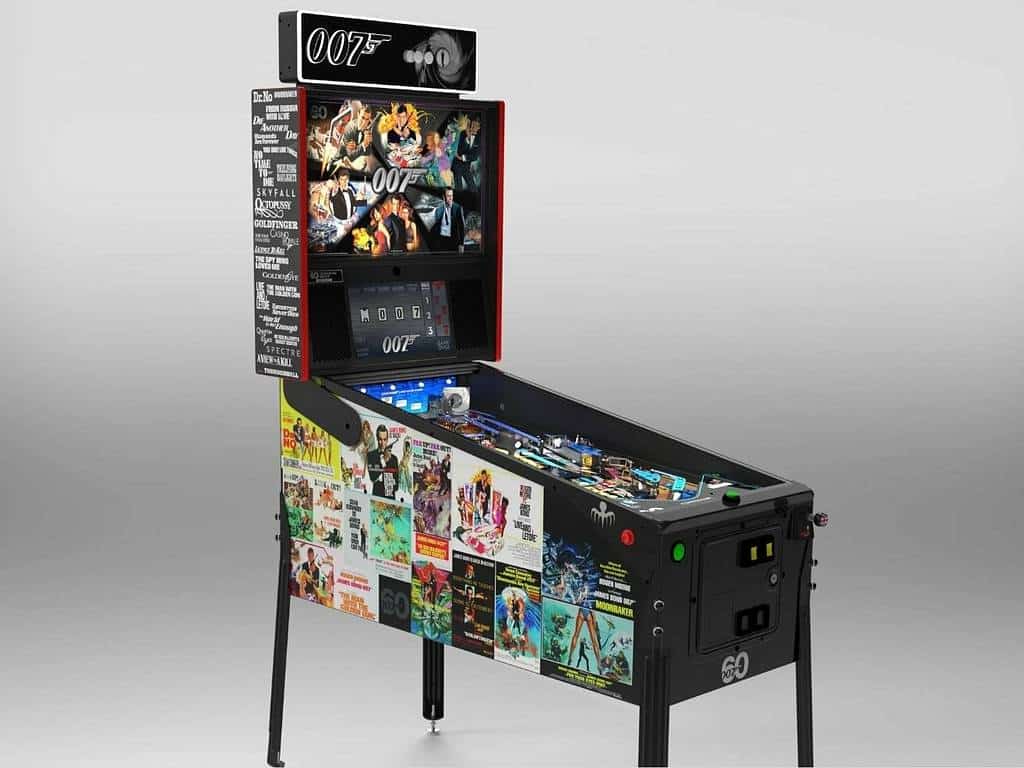 ---
Last Week's Poll Results
---
Godzilla Gets Final Wizard Mode – King of the Monsters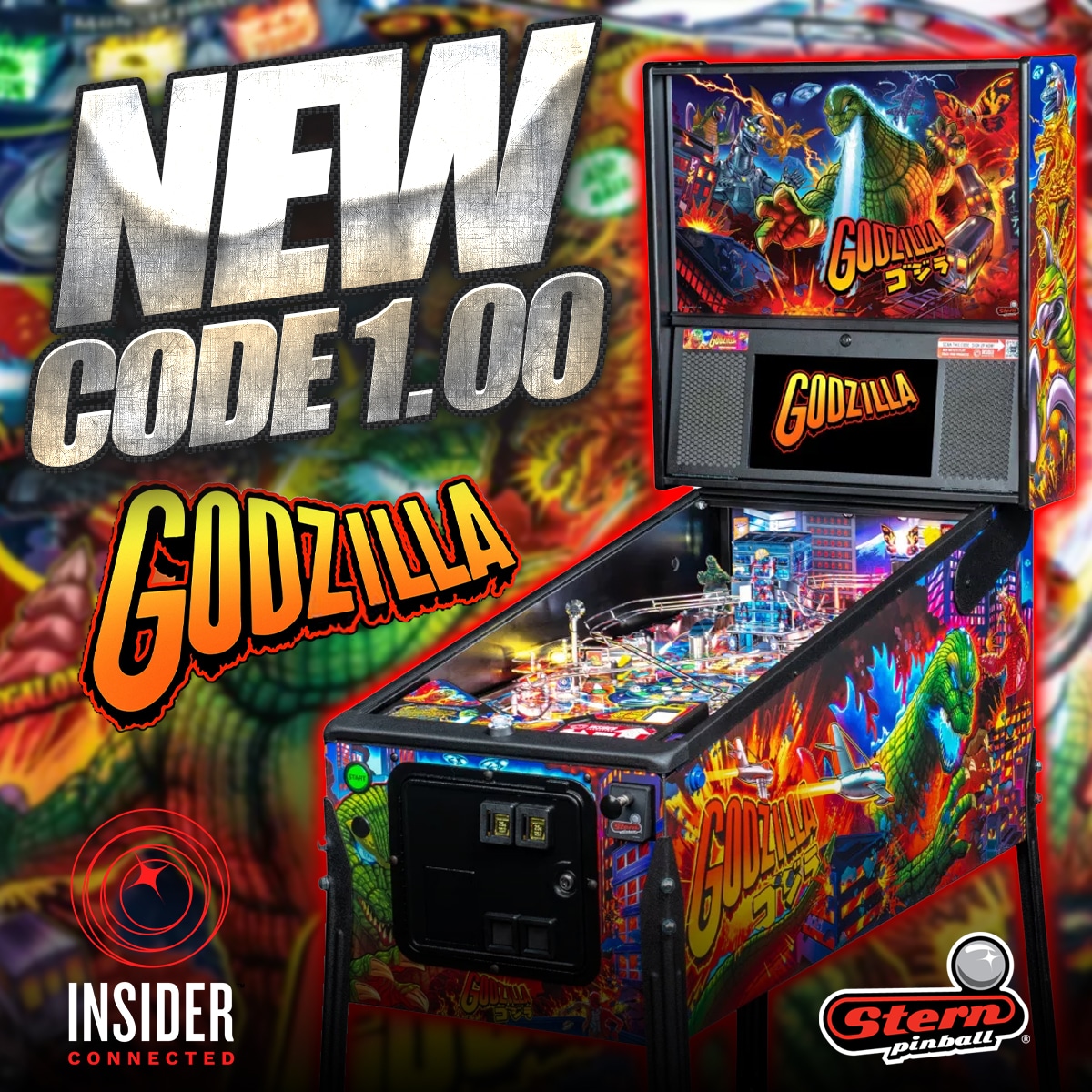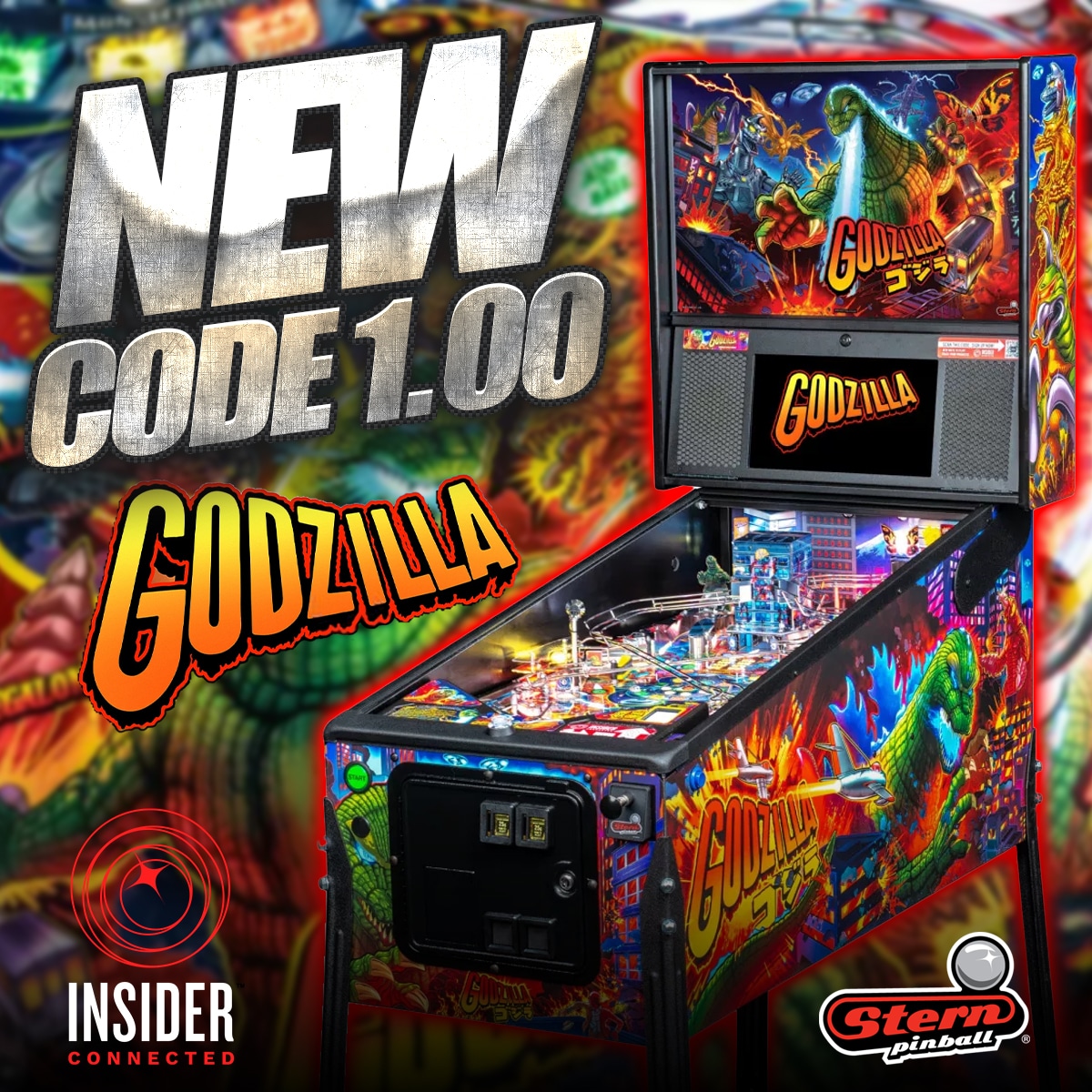 Godzilla code went to version 1.00 with the addition of the King of Monsters Wizard Mode as well as a new Ultra Final Wizard Mode for that Ultra Player.
Keith Elwin shows off the wizard mode on Dead Flip
---
Rush Gets Final Wizard Mode – 2112 Wizard Mode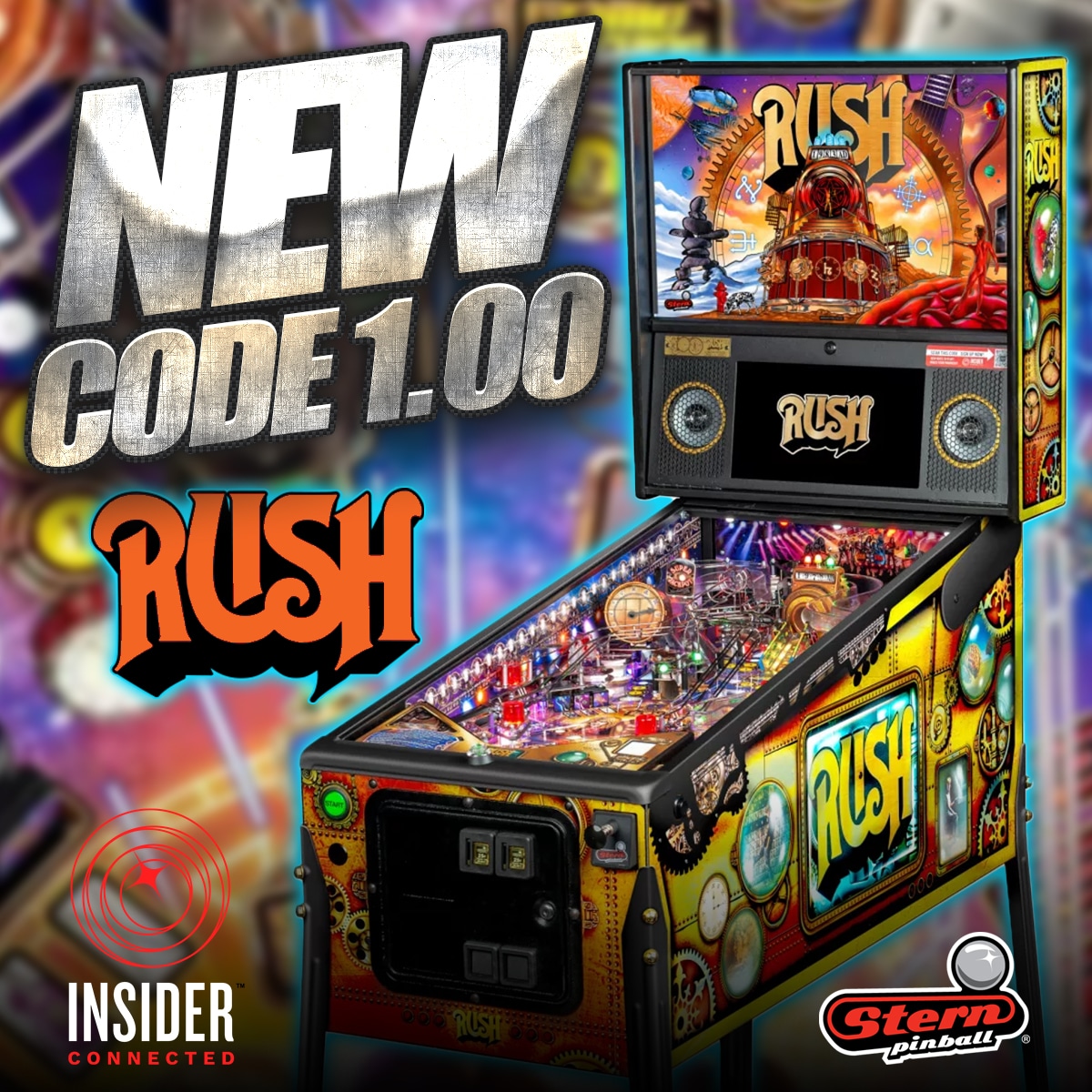 Not to be out done by Godzilla, Rush gets its Wizard Mode named 2112 Wizard Mode.
Dead Flip has on RayDay to show off the Wizard Mode
---
New History of Pinball Video – Modern Era
---
Pinball Profile – Interview Writers and Directors of Pinball Film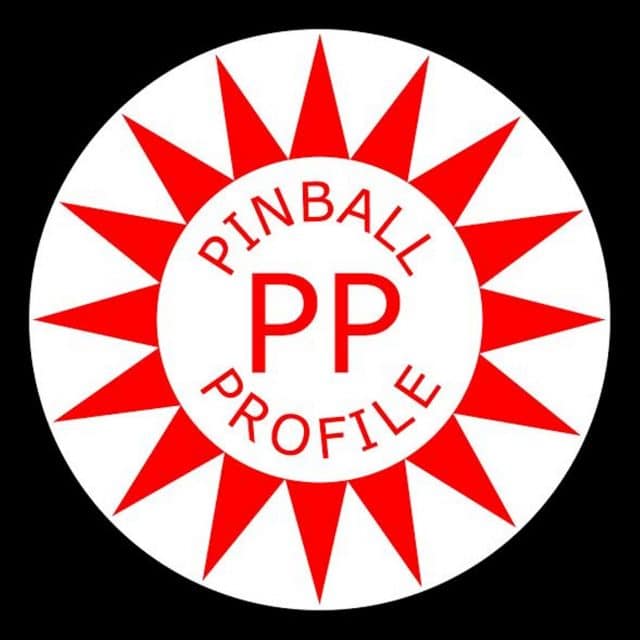 Jeff Teolis of Pinball Profile did a great interview with Austin and Meredith Bragg. The Bragg brothers are responsible for writing and directing the Pinball Film: The Man Who Saved Game about Roger Sharpe. A must listen to if you want some details on the process for creating the film and how many hours they spend talking with Roger Sharpe.
---
New Podcast Alert: Pinball Party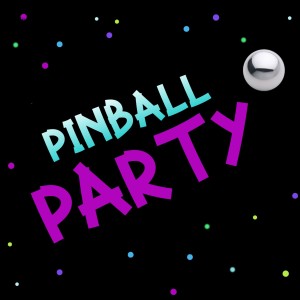 A new podcast, Pinball Party, has been added to the The Pinball Network. Jason from Wisconsin is your host and fills the air when you don't have other podcasts to listen to.

Make sure to check out the Latest Games and Rumors page.
Contact will@thisweekinpinball.com for any questions or tips.
Disclaimer: Any articles, interviews, or mentions of pinball manufacturers or pinball products is NOT an endorsement.