The Making of Foo Fighters Pinball | TWIP Mood Music | Pinball Profile Chats with Mark Tremonti (Alter Bridge, Creed) | Poll of the Week | Drew Robishaw Broke the Pinball Playing Record | Haggis Production Updates | Carey Hardy Reviews Whirlwind: Total Chaos | Odds & Evens

The Making of Foo Fighters Pinball
Stern released their official making of video for Foo Fighters pinball. They talk about the story of the game, where the design team drew inspiration from; also includes a lot of great concept sketches and animations and more detail about some of the game's unique features like the inlane targets and upsave post.
---
TWIP Mood Music
Little different music feature this week. Take a look at the behind-the-scenes video released earlier this year of Mark Tremonti recording "Speak Softly Love" for JJP's Godfather game.
---
Pinball Profile Chats with Mark Tremonti (Alter Bridge, Creed)
Jeff Teolis of Pinball Profile talks with Mark Tremonti, who has been busy in pinball lately with musical contributions to Jersey Jack's Godfather and Stern's Venom.
He talks about being in the Jersey Jack orbit from when the company first started.
Mark says he wants to do more in the pinball world, including obtaining a license and bringing it to a manufacturer for production.
---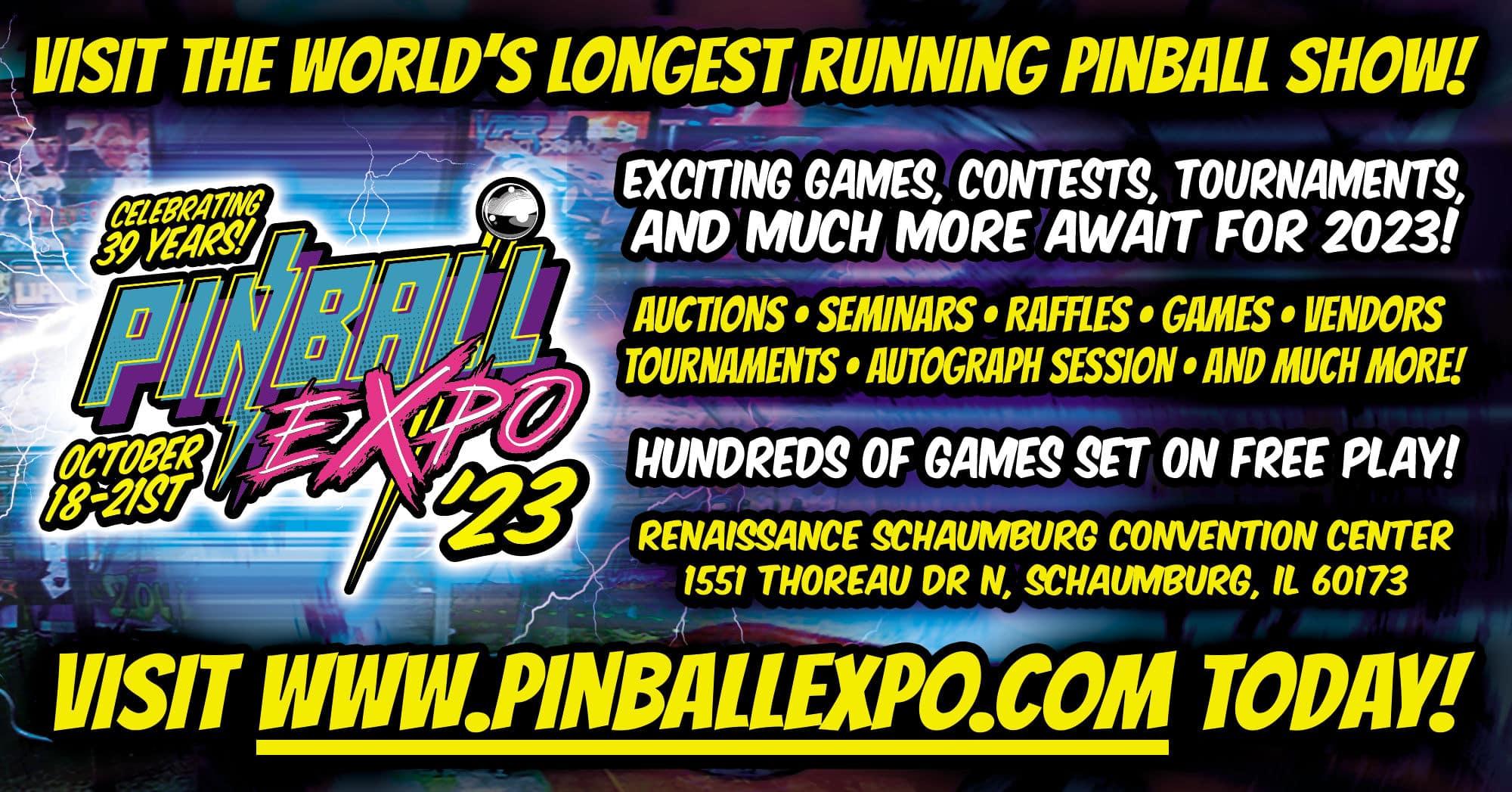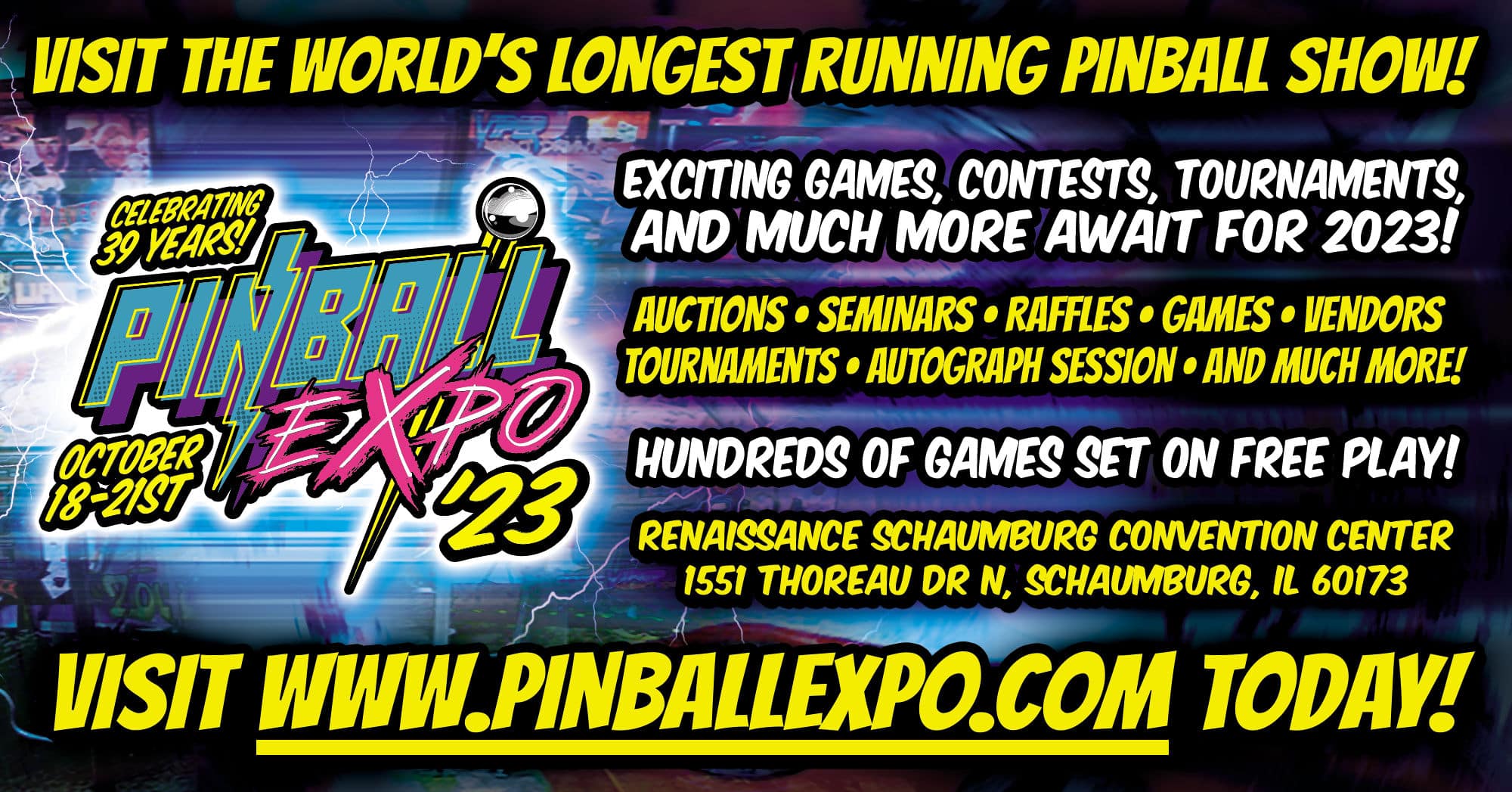 ---
Last Week's Poll Results
---
Drew Robishaw Broke the Pinball Playing Record at 48 Hours; Then Kept Playing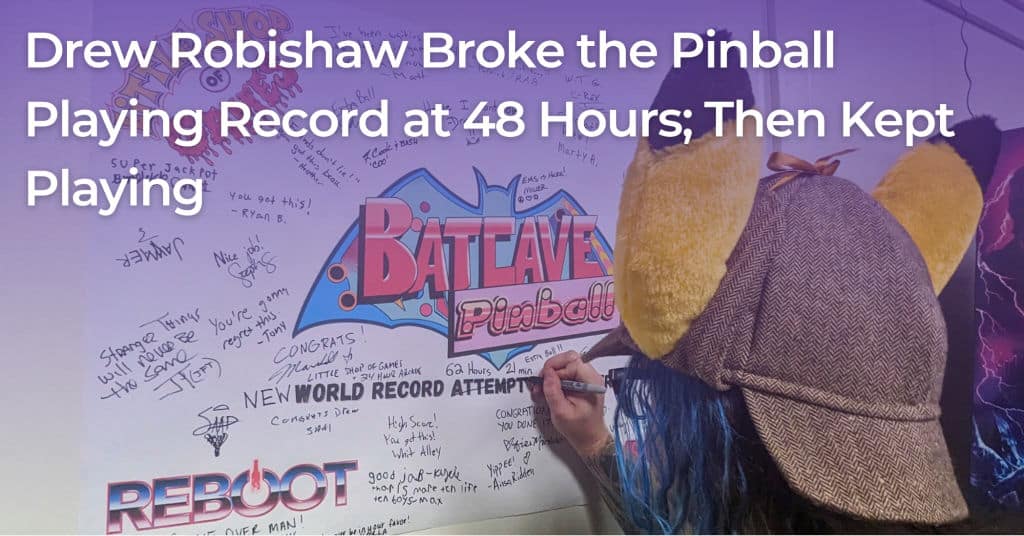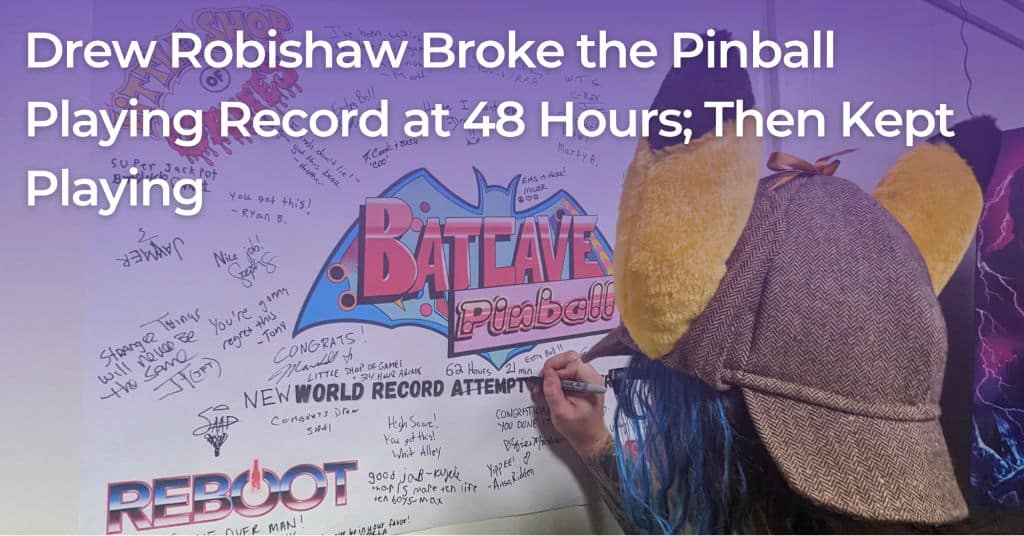 Andrew Robishaw can play pinball far longer than you can. And he now has the official Guinness World Record to prove it. Over the weekend of September 2, Drew, as he's referred to in most places, took on the challenge of setting the new Guinness World Record for Longest Marathon Playing Pinball.
Read on for a conversation with Drew about his experience breaking the Guinness World Record and what he plans to do next.
---
Haggis Production Updates
Haggis Pinball is still on track to get Fathom completed by the end of the year before moving on to Centaur. Centaur games are still available for purchase on the Haggis website. The Haggis team will be at Newcastle Pinfest with prototype copies of Centaur available to play.
---
Carey Hardy Reviews Whirlwind: Total Chaos
Notes quality of the Pinsound boards, but would like to see some additional polish on the FAST boards, including the addition of USB-C. Sound is good, but wishes there was an upgraded sub. Display looks and works great, but dings the quality of the art blades compared to other options on the market. Gives a quality score of 8/10.
Gives the game code a score of 7/10 due to the lack of an auto ball launcher and a mode that didn't meet expectations.
Sound package gets an 8.5/10, again notes the need for a subwoofer.
Art package is a weak point, getting a 5.5/10.
Final score is a 7.25/10. Makes the original Whirlwind more enjoyable, and can help extend the life of your game.
---
Pinball Media Mixer @ Pinball Expo 2023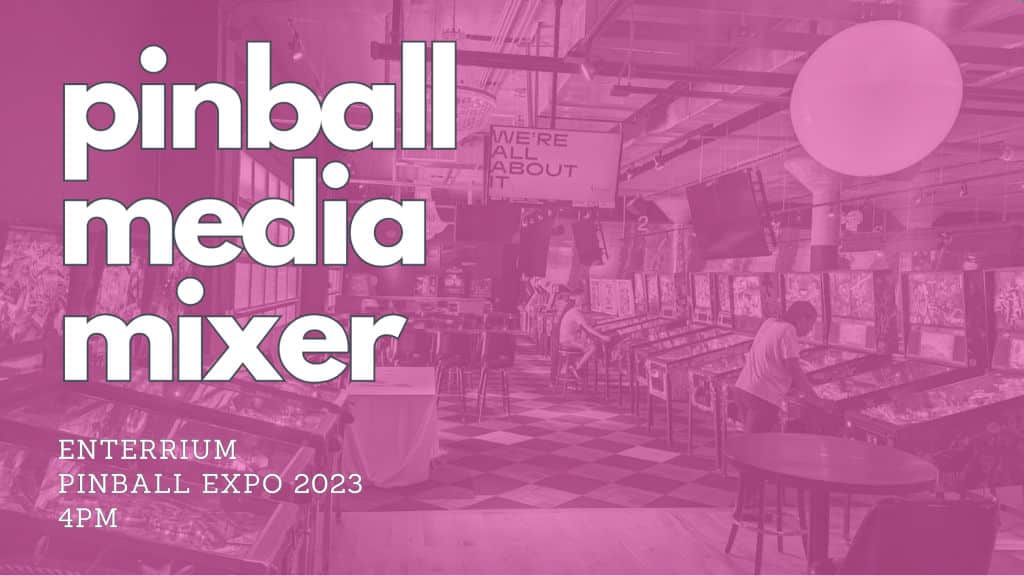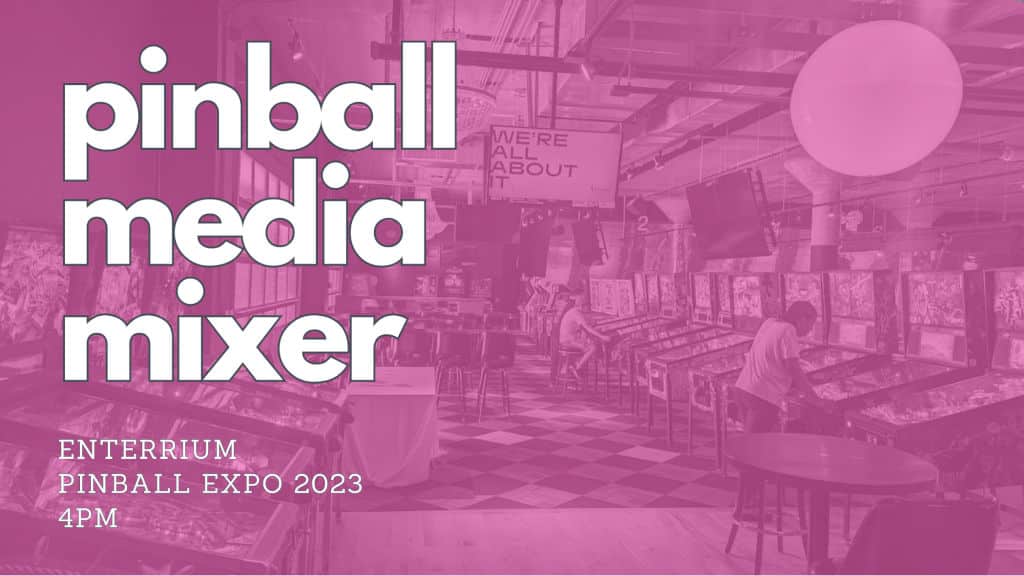 Are you a pinball content creator and coming to Pinball Expo in October? Be sure to join TWIP and Kineticist for the first-ever Pinball Media Mixer at ENTERRIUM on 10/19. Space is limited, so you must request an invite to attend. Learn more and request your invite here.
If you are interested in sponsoring the event, please email colin@kineticist.co for info.
---
Odds & Evens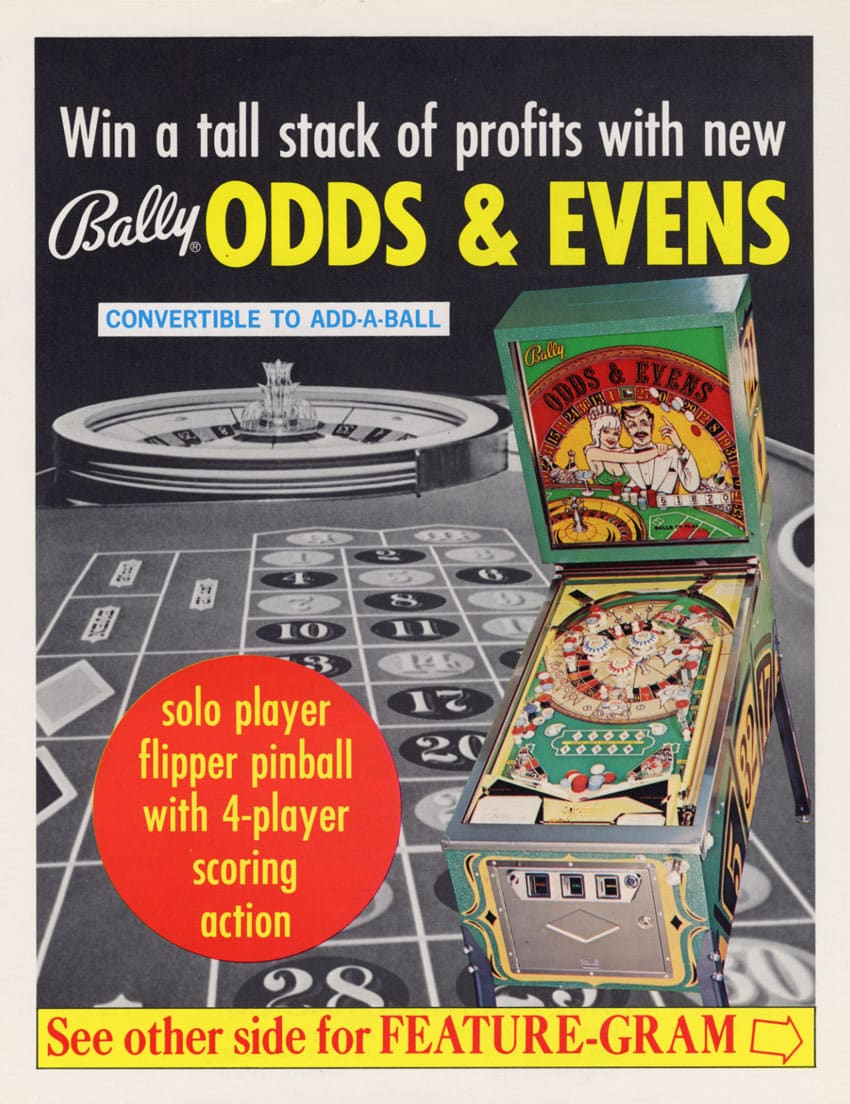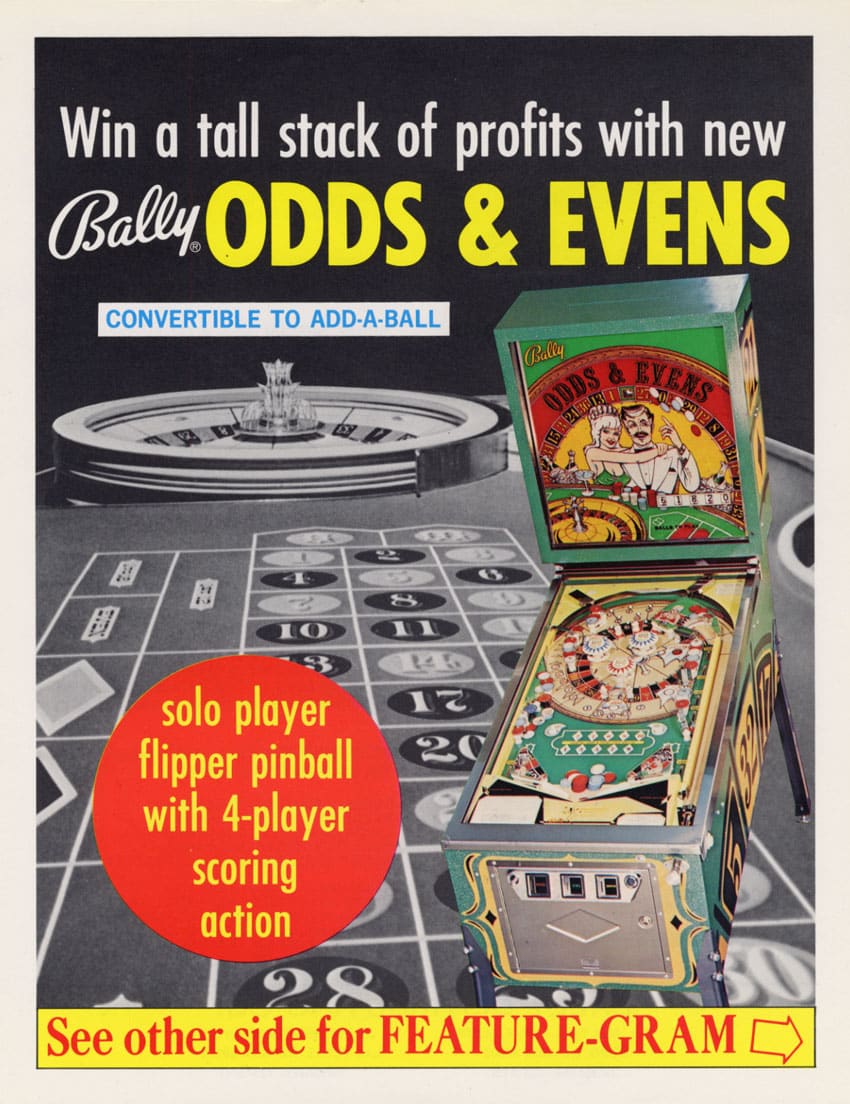 Make sure to check out the Latest Games and Rumors page.
Contact will@thisweekinpinball.com for any questions or tips.
Disclaimer: Any articles, interviews, or mentions of pinball manufacturers or pinball products is NOT an endorsement.