Year of the Yeti | TWIP Mood Music | Multimorphic New Licensed Theme and New Hire | Poll of the Week | Pinflation on Ice | Calling Pinball Mod Makers | Beginner's Guide to Pinball | Top New Locations for July | Odds & Evens | Meme of the Week

Jeremy Packer (Zombie Yeti) Joins Stern; Interviewed on LoserKid Pinball Podcast
It may be "year of the Yeti" redux to the LoserKid team, but we think it's the "year of the interview" for LoserKid. Take a minute to appreciate the list of folks they've interviewed this year alone. Jeremy Packer (Zombie Yeti), Martín Gonzalez, Raymond Davidson, Butch Peel, Mark Ritchie, Keith Elwin and Tim Kitzrow. Wow!
Here are some of the highlights from their latest banger, a conversation with artist Jeremy Packer (also Stern's latest hire).
Foo Fighters and Venom weren't always intended to be back-to-back
The licensors of both titles requested Jeremy be attached to their games
Some of the ideas for Foo Fighters started years ago when Packer did gig posters for the band (for example)
Foo Fighters was in the works since at least 2019, and a different designer (not Jack Danger) was attached at the time
He recognized that Foo Fighters is probably the closest he'll get to working on an original theme in his career
He prefers being involved in a new project as early as possible
Wanted to make sure Venom didn't compete visually with Foo Fighters, knowing they would be released back-to-back
"Doppelcaker" in Venom was not Jeremy's idea, even though he appreciates butts plenty (sees it as a nod to Slimer in Ghostbusters)
Notes that the decision to have the same backglass art on the Premium and LE versions of Venom was the result of a time constraint
Pinball machines are high-end pieces of art to him
Not interested in doing a game like Back to the Future (not that Stern has the license)
Talk about his new role with Stern (official full-time employment vs. contracting)
Says the next place to look for pinball IP is in video games
---
TWIP Mood Music
For the perpetual rumors of a new Back to the Future game, here's the main theme from the original Back to the Future pinball, by Data East. Music by Brian Schmidt.
---
Multimorphic Teases New Licensed Theme; Hires Nicolas Baldridge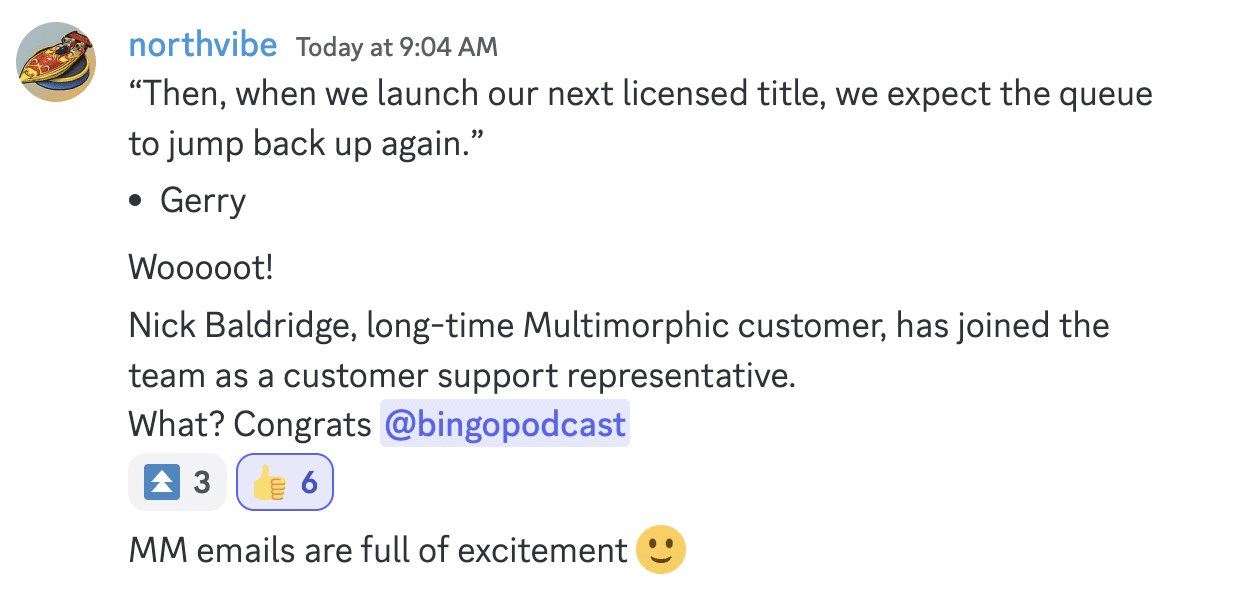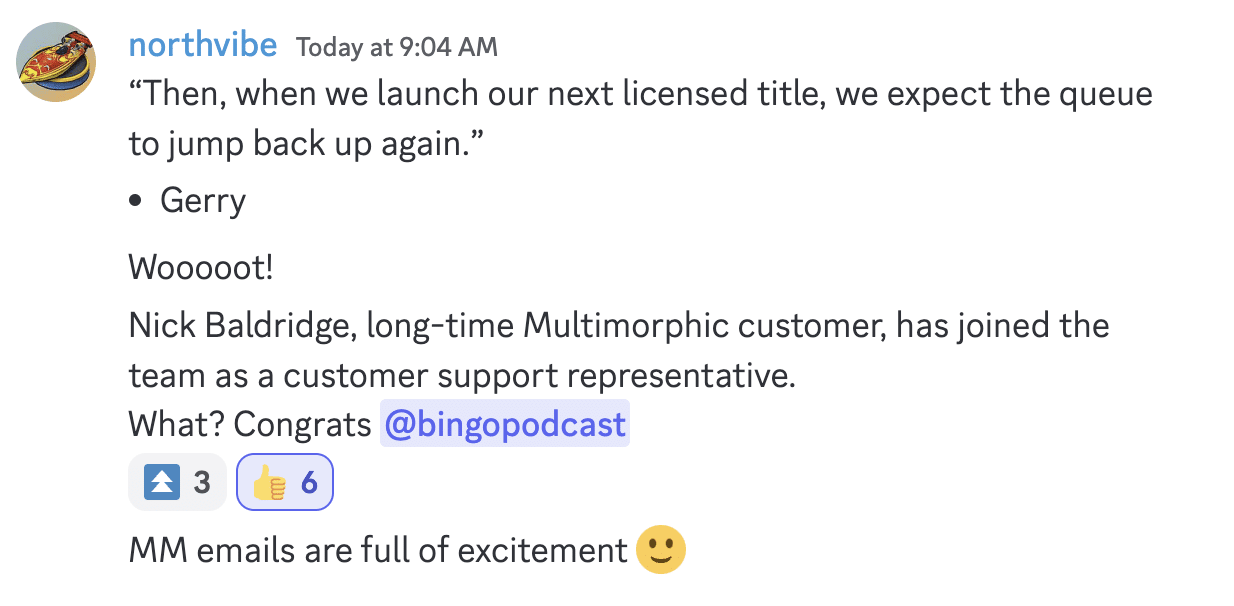 Multimorphic made some waves in the pinball industry by hiring Nicolas Baldridge as a customer support representative. You may be familiar with Baldridge from his work with the For Amusement Only – The EM and Bingo Podcast, Coin-Op Carnival, or his game modules for Multimorphic like Drained and Ranger in the Ruins.
Also of note is the nod to Multimorphic's "next licensed title," which of course, implies there's another licensed game coming.
---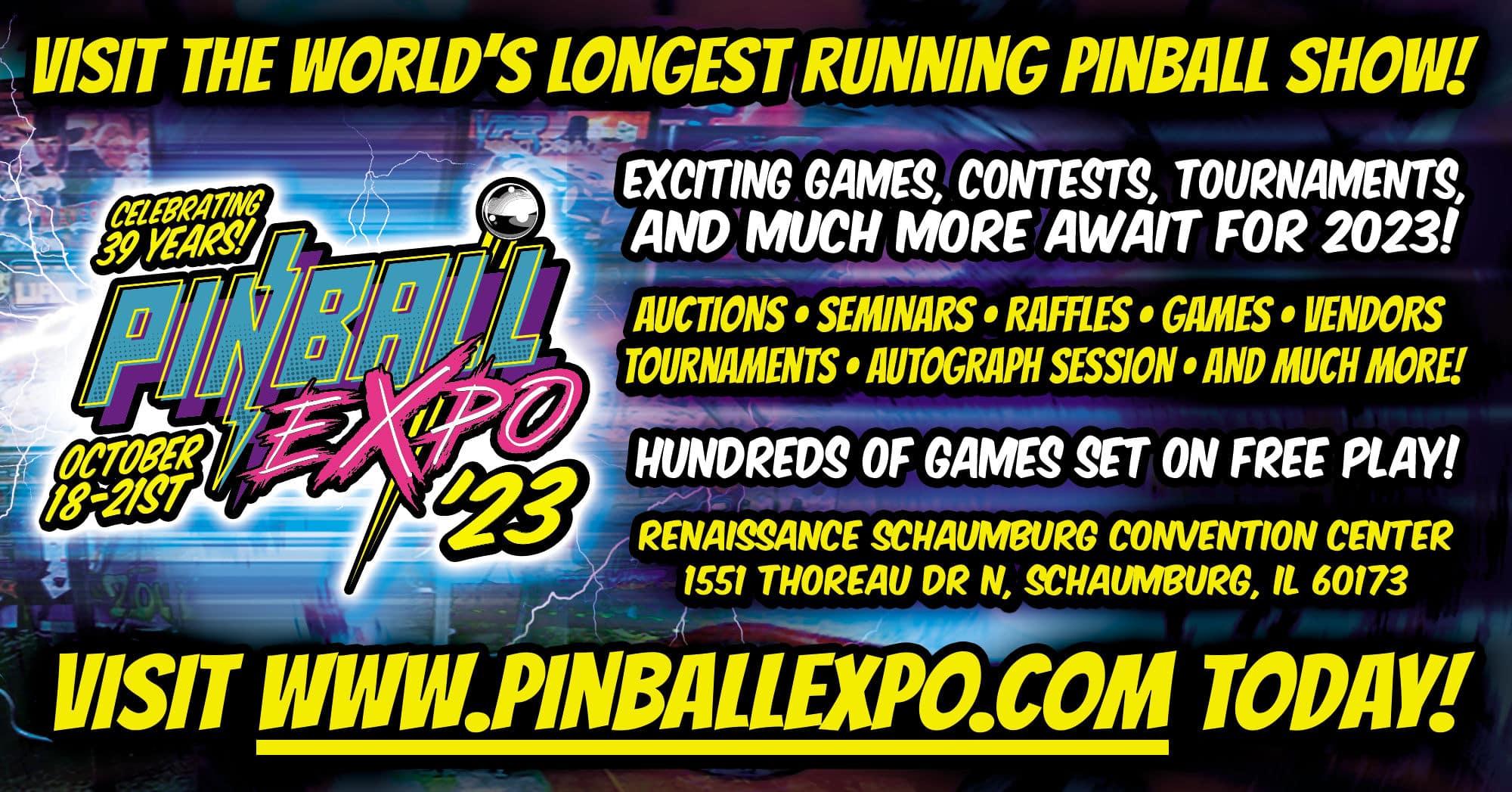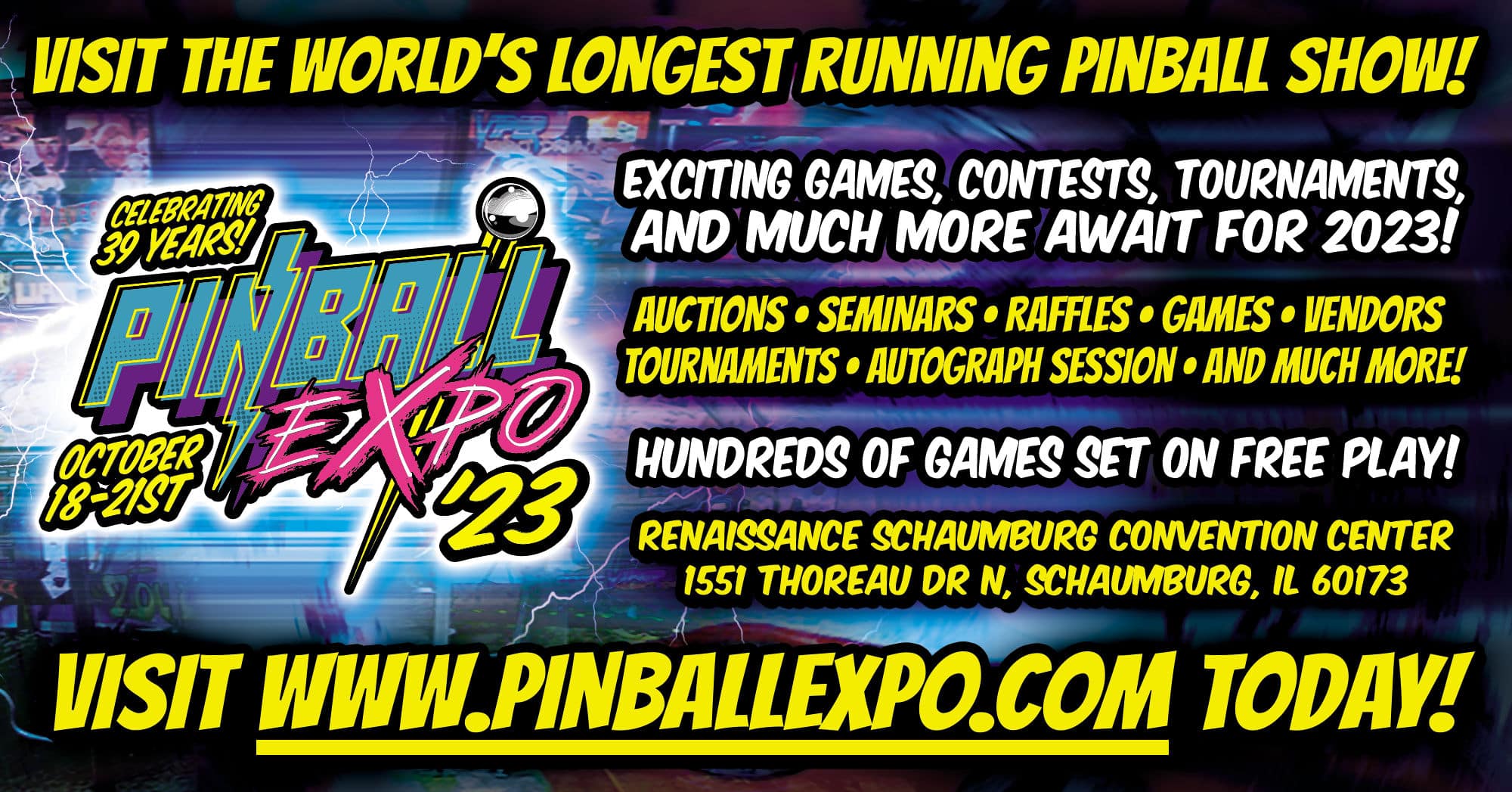 ---
Last Week's Poll Results
---
Pinflation on Ice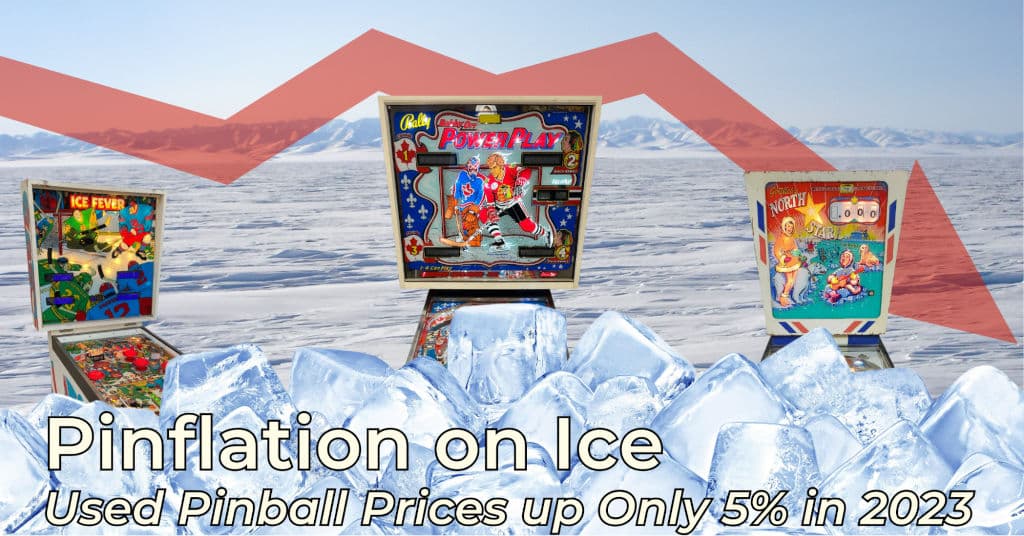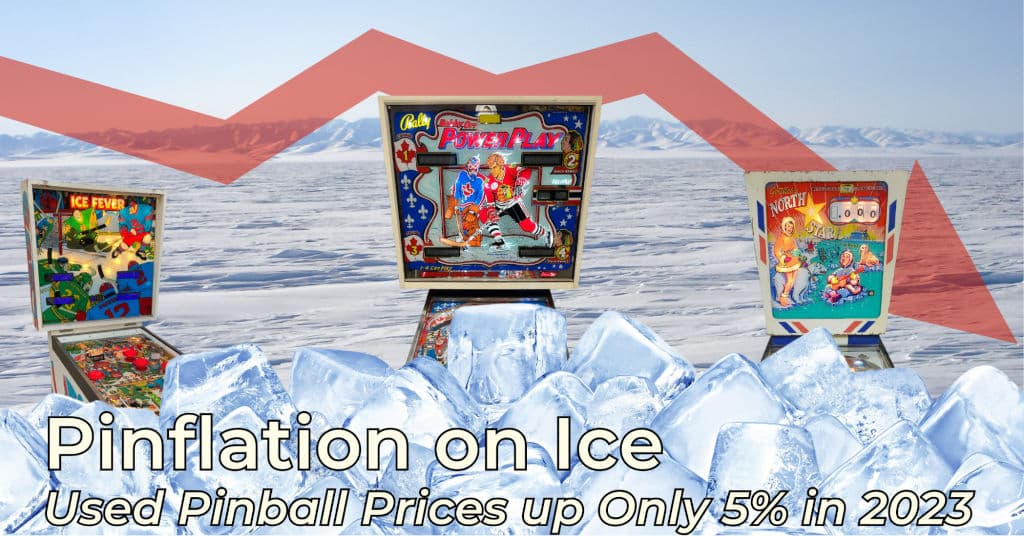 Ted Finlay is back with another update on the status of Pinflation, or the price increases we've seen across the board in pinball the last few years. The good news is that the rate of increase on the used market is slowing, and for some categories of games, prices are even starting to decline.
Read here: Inflation on Ice: Used Pinball Prices up Only 5% in 2023
---
Calling All Pinball Mod Makers
If you are a pinball mod or topper maker we want to know about your latest creations. We are building a database of mods and toppers so that our readers can find all of the best mods for their games. TWIP Pinball Mods and Toppers DB will also be where we pull the list of mods and toppers to be used for the TWIPY Pinball Awards voting in the future. So, make sure that you get your new items listed on our DB to be eligible for the TWIPY Awards.
Submit your mods or toppers here
---
Beginners Guide to Pinball
Check out this well-produced video from new creator, Erika's Pinball Journey. While the video covers familiar territory for many TWIP readers, it's a great item to file away for those times when you need to explain pinball to a new player. Looking forward to seeing what Erika does next!
---
Pinball Map: Top New Locations for July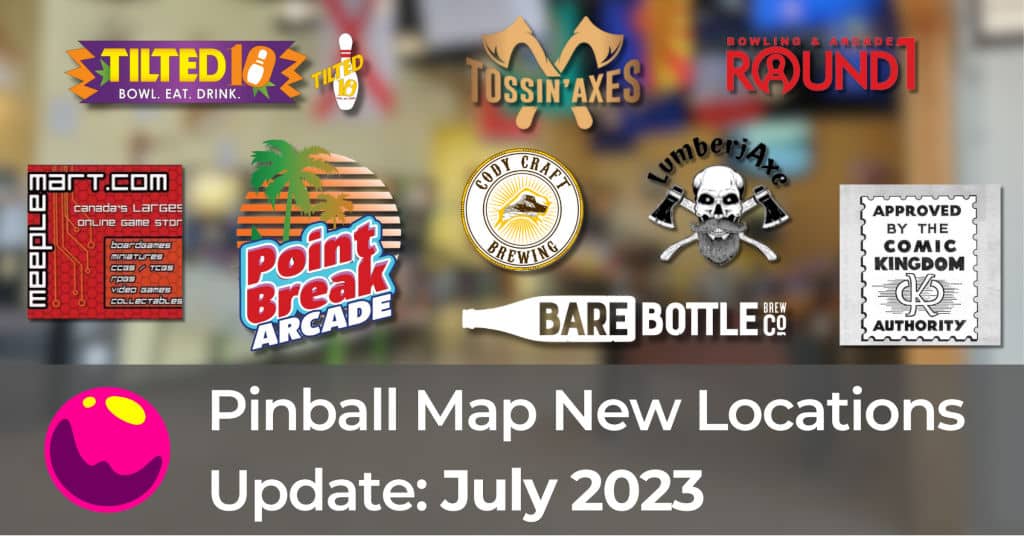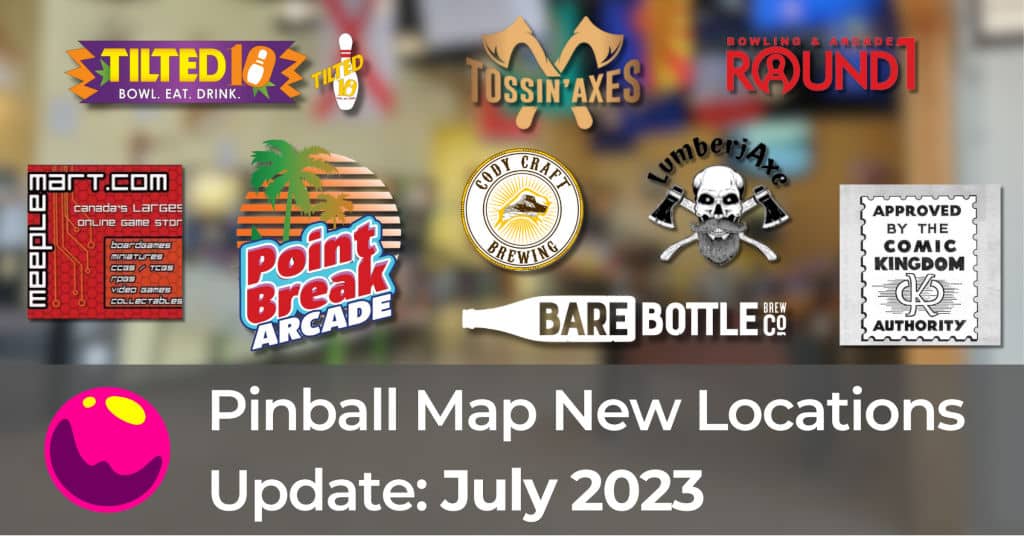 Scott from Pinball Map takes the helm for their monthly update on the most interesting new pinball locations to hit the map in July. There's a comic shop, a game store, a brewery, an axe-throwing spot, and more.
Pinball Map New Locations Update: July 2023
---
Odds & Evens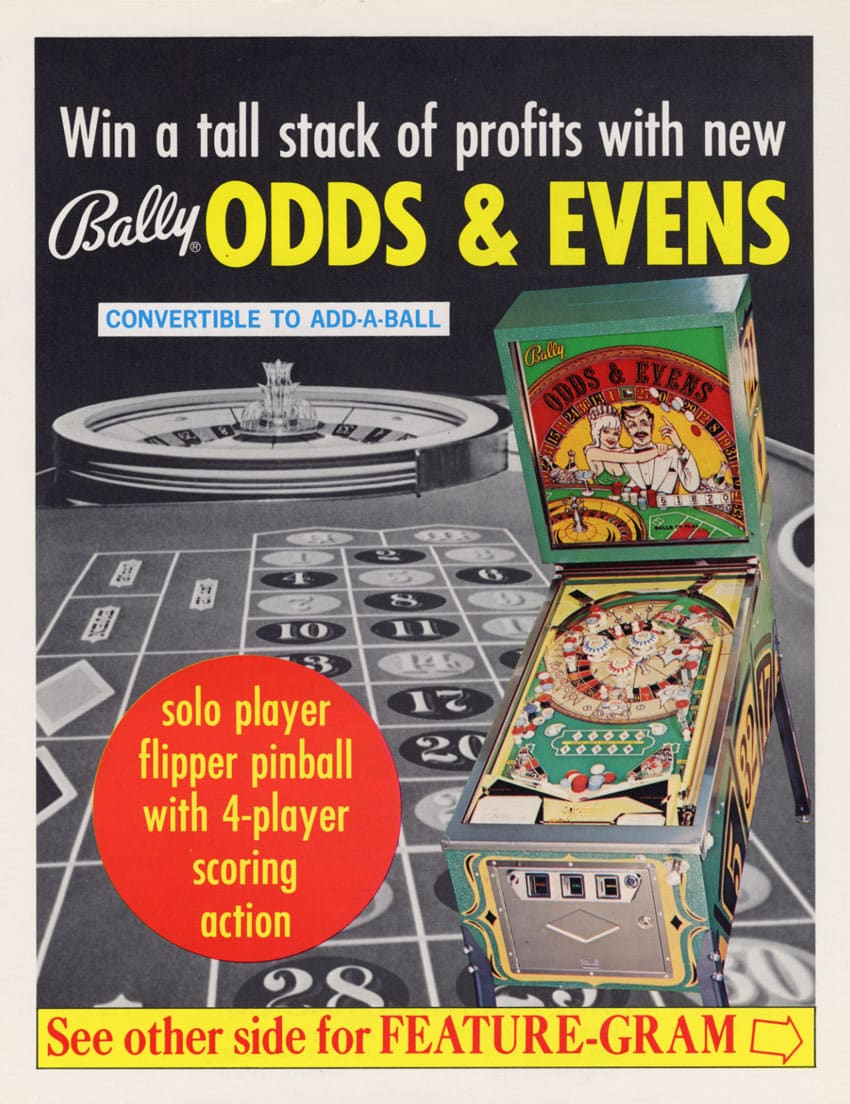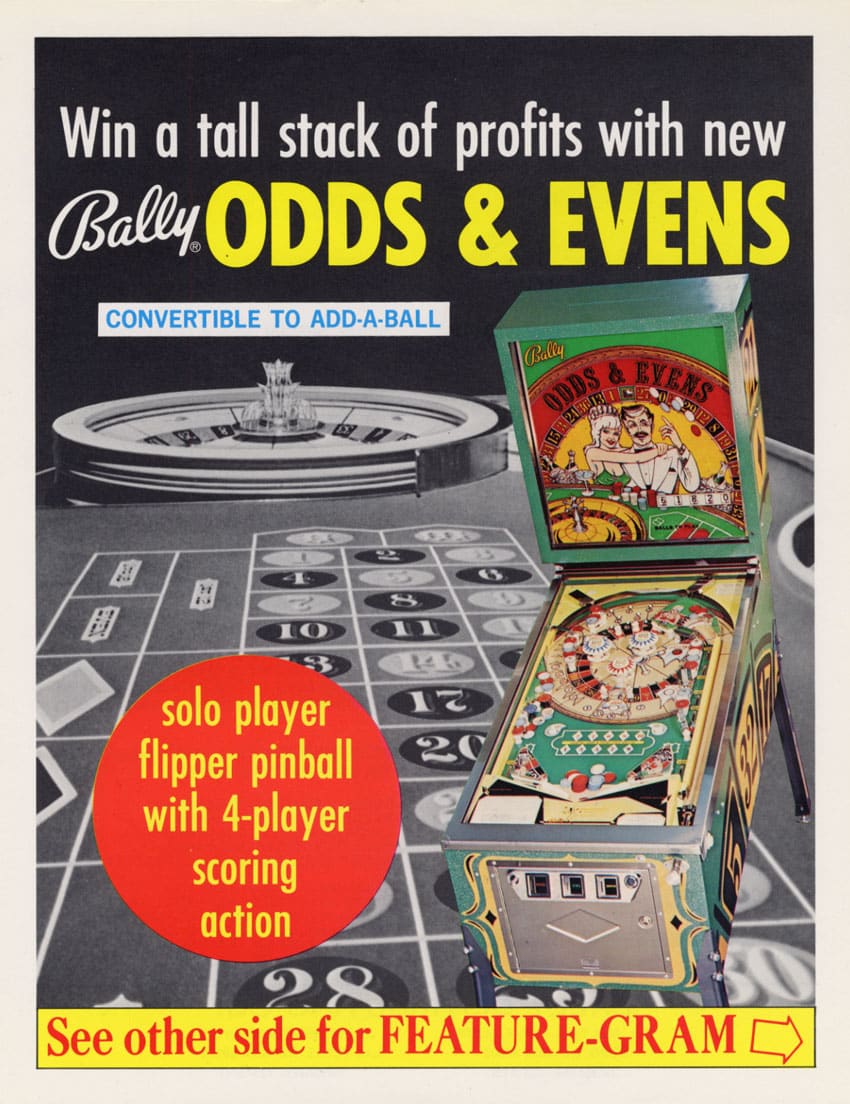 ---
Meme of the Week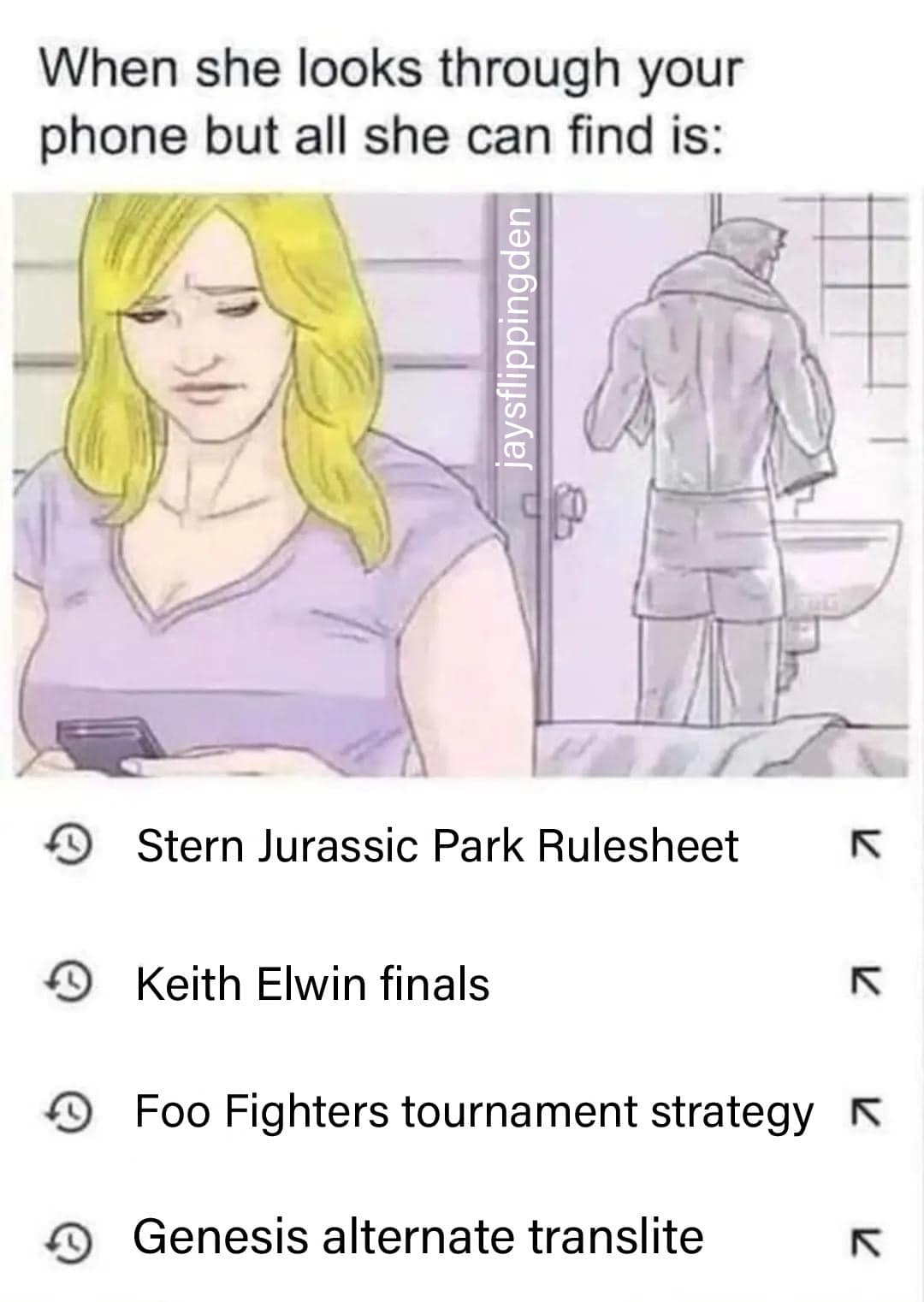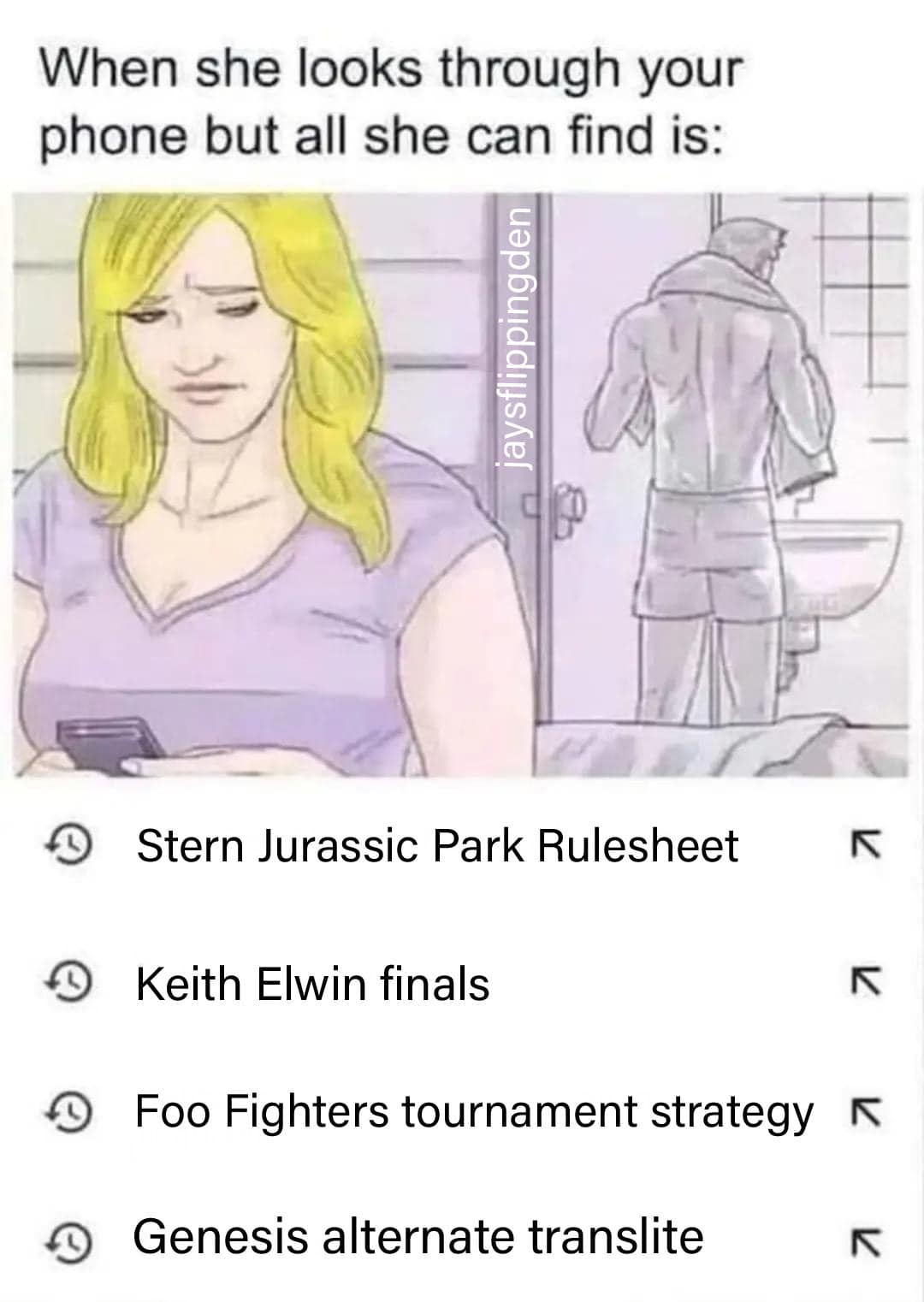 Add "this week in pinball latest" to the list!

Make sure to check out the Latest Games and Rumors page.
Contact will@thisweekinpinball.com for any questions or tips.
Disclaimer: Any articles, interviews, or mentions of pinball manufacturers or pinball products is NOT an endorsement.