Venom Week 2 | TWIP Mood Music | Poll of the Week | Catching up with Bowen Kerins | The History of Attack from Mars | Sizing the Used Pinball Market | Odds & Evens | Meme of the Week

Venom Week 2: The Return of Venom Week
In case you didn't get enough Venom content last week, we have a few more interesting pieces to highlight this week.
The Triple Drain Pinball Podcast devotes the entirety of episode 40 to discussing the Venom release. Joel, Travis, and Tom cover a ton of ground, but we particularly enjoyed some of the more inside baseball discussion of the game and its release.
Are pinball fans spoiled? (likely yes)
Is Venom selling well out the gate? (not exactly)
Does the pinball community have Marvel fatigue? (they could)
Do pinball buyers understand what this game is and why it's unique? (maybe not)
Does pinball need more dynamic pricing models? (cool idea!)
Stern should lean into the XP / leveling system in this game and let the code and Insider Connected features be more of a selling point (agreed!)
Cary Hardy discusses why Venom may not be selling as well as other Stern titles on launch. His top theories include:
The price is too high
Venom as a theme doesn't speak to buyers
General Marvel fatigue
Lots of new pins to choose from
TWIP (that's us!) added a 3M's quick tutorial on the Venom rules if you're looking for a good summary of key rules to understand before stepping up to a game.
---
TWIP Mood Music
We've got the Women's World Cup going on and a Bowen Kerins interview (below), so here's the main theme for Bally's 1994 classic, World Cup Soccer. Composed by Vince Pontarelli.
---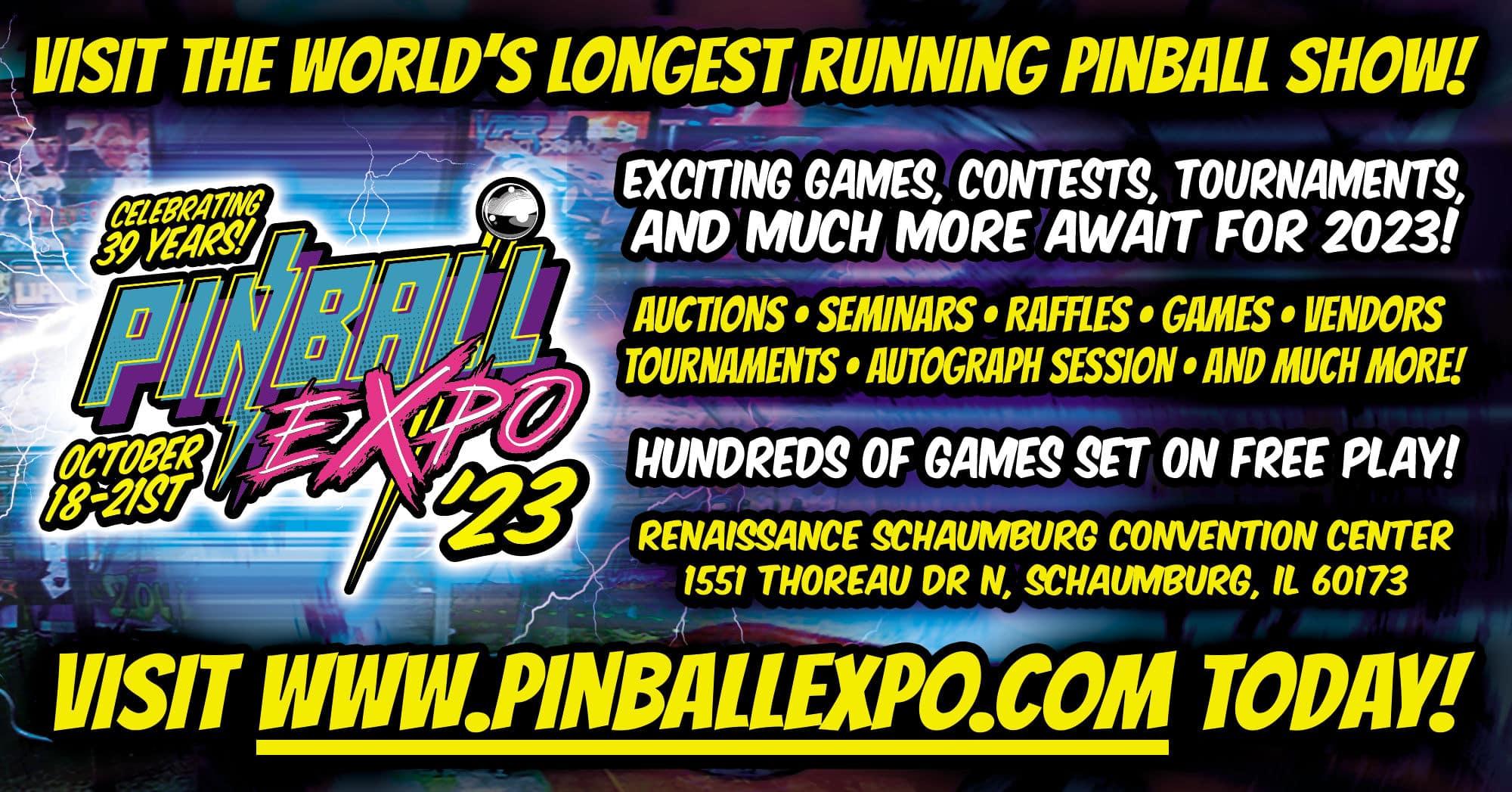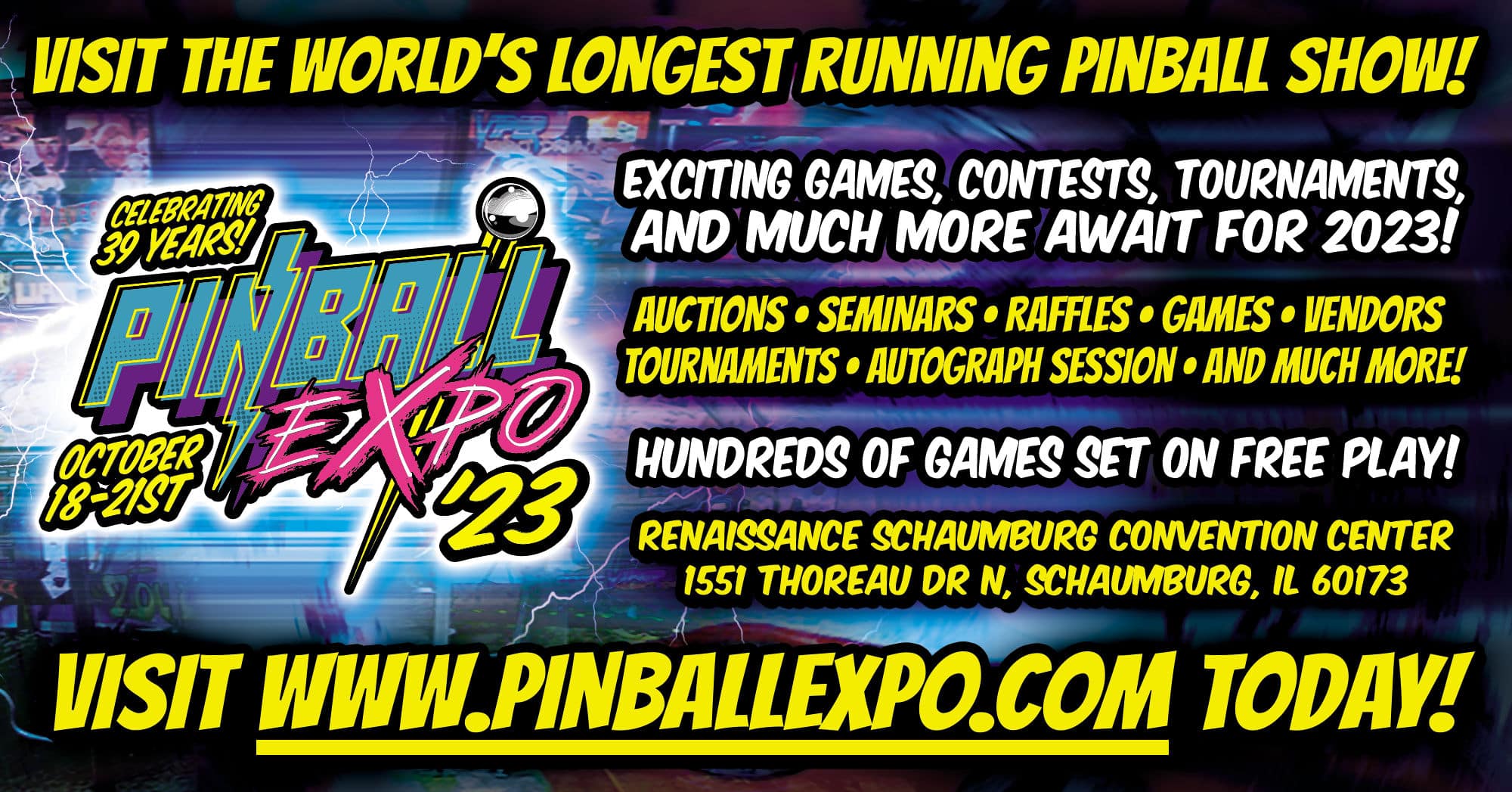 ---
Last Week's Poll Results
---
Catching up with Bowen Kerins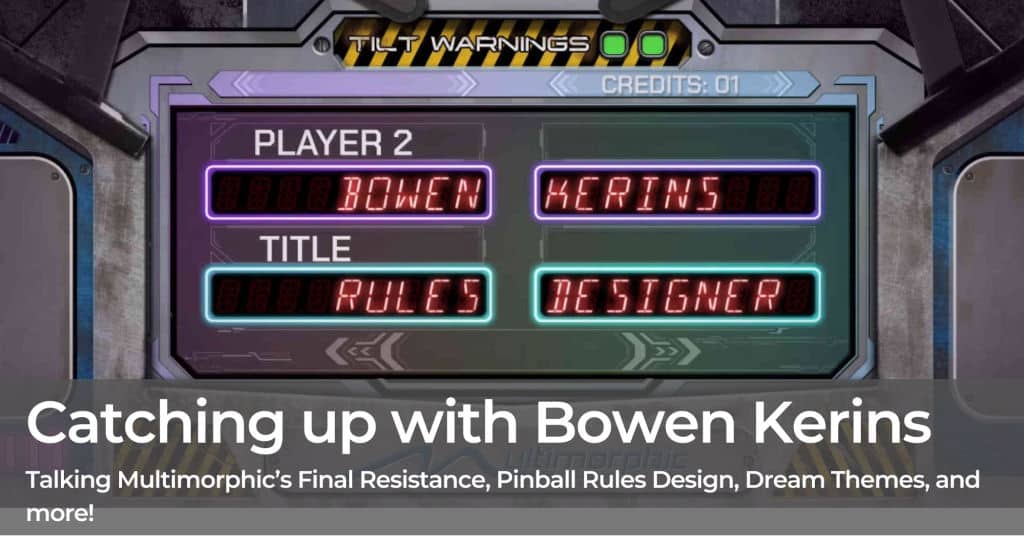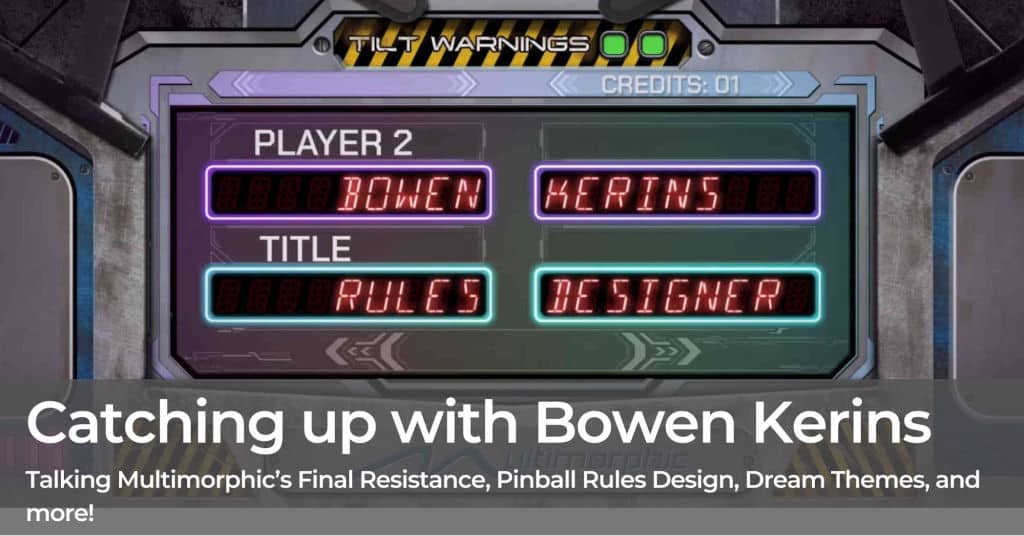 Kineticist has a long chat (6-parts!) with Bowen Kerins where they talk about Multimorphic's latest game, Final Resistance, what it's like to design rules for a game, working with licensed vs. unlicensed themes, dream themes, and a lot more.
Read here: Catching up with Bowen Kerins
---
The History of Attack from Mars
Cool video from YouTuber Kevin Carrington discussing the history of Bally's Attack from Mars (more Brian Eddy!). If you're not familiar with Kevin's work, he's got a bunch of other really good pinball game history vids on his channel.
---
Sizing the Used Pinball Market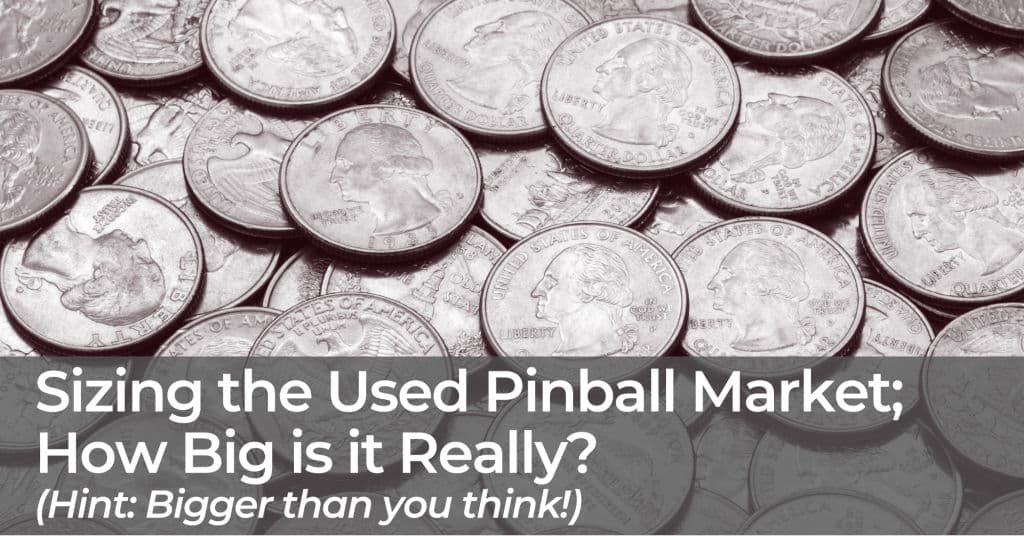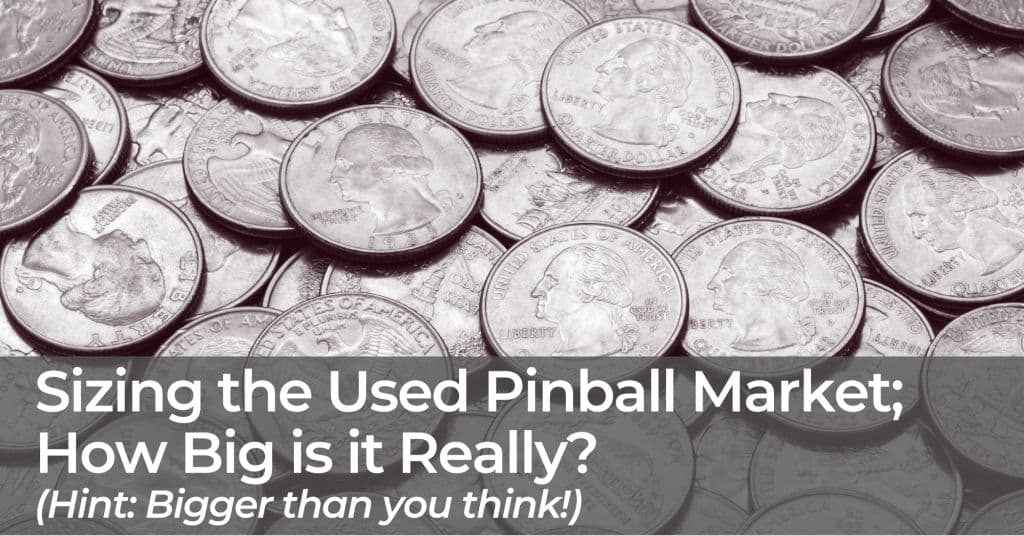 Ted "Doc" Finlay from PinballPrices.com crunches some numbers on the used pinball market in order to determine just how big it may be. We were certainly surprised at the total!
Sizing the Used Pinball Market; How Big is it Really?
---
Odds & Evens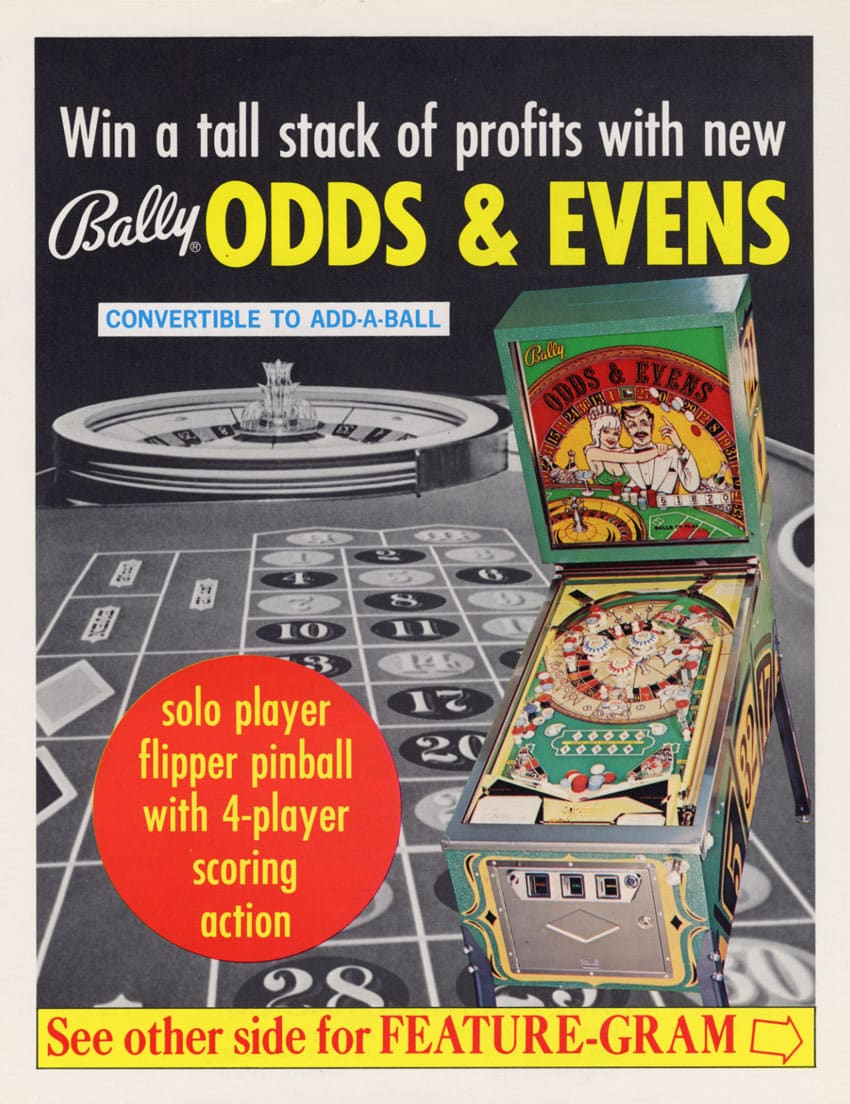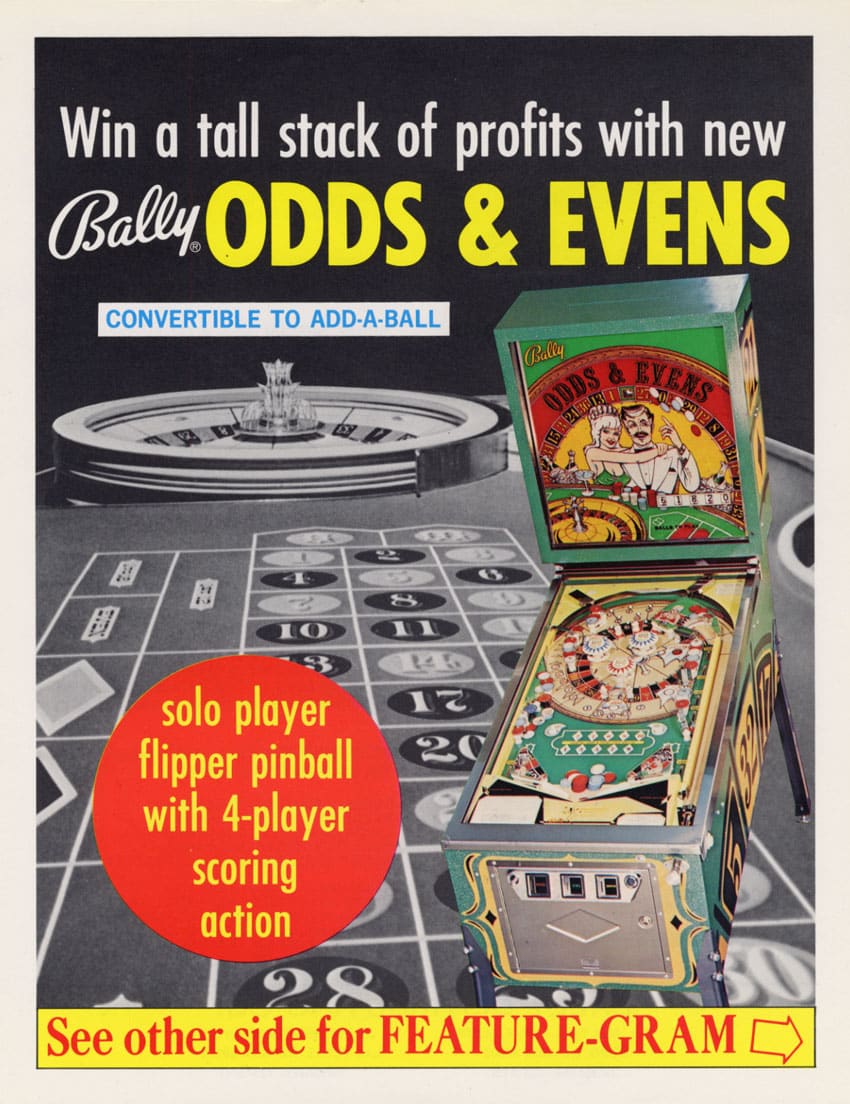 ---
Meme of the Week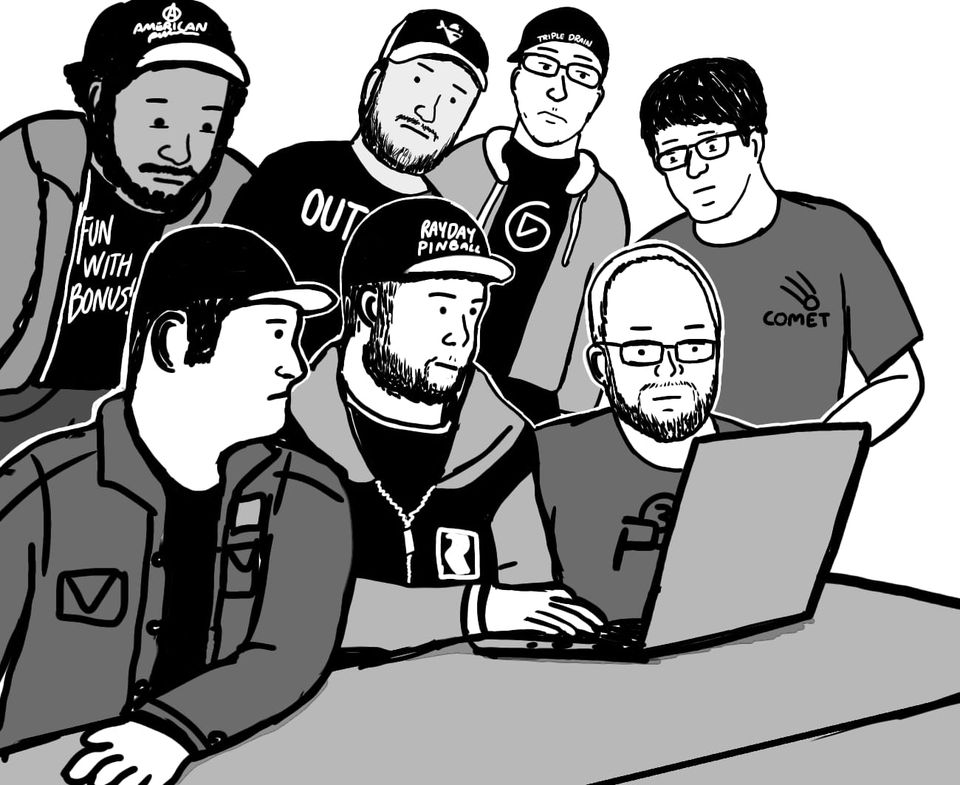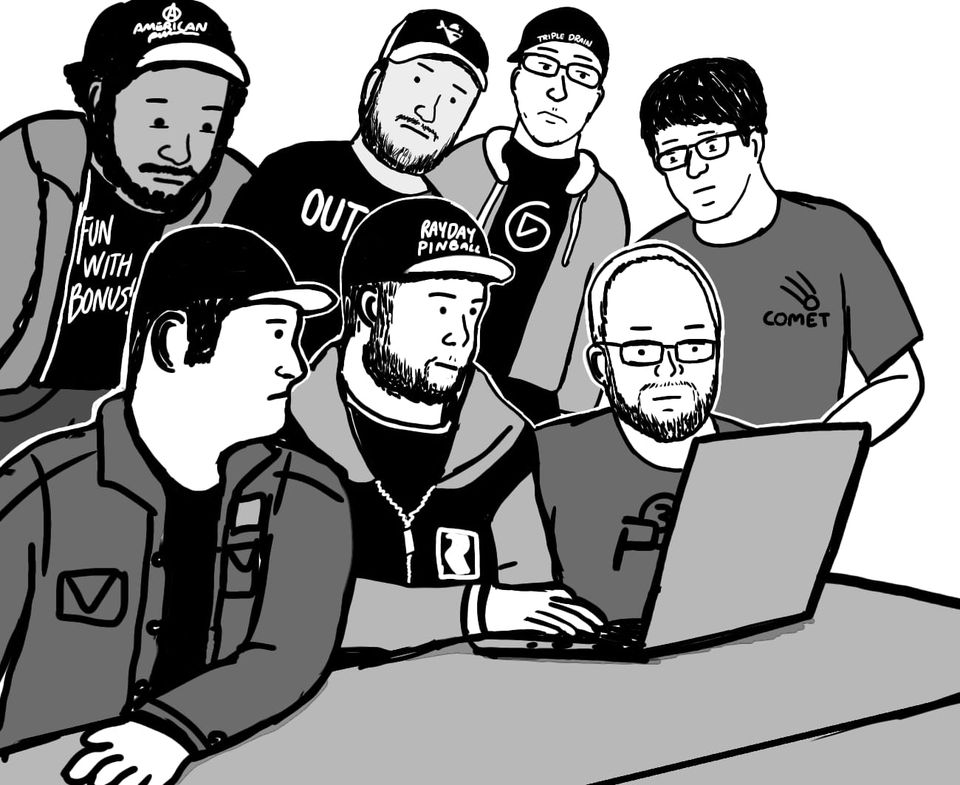 Via Dalton Ely, called "Code Snopes", used as a term for "looking into the readmes/code/software/rules for information about a game".
Pictured left to right, Steven Bowden, Dalton Ely, Carlos DeLaSerda, Raymond Davidson, Travis Murie, Colin MacAlpine, Escher Lefkoff.

Make sure to check out the Latest Games and Rumors page.
Contact will@thisweekinpinball.com for any questions or tips.
Disclaimer: Any articles, interviews, or mentions of pinball manufacturers or pinball products is NOT an endorsement.