HEXA Pinball Reveals Space Hunt | Battle of the Godzilla Toppers | PinBuilder Steam Early Access | Poll of the Week | New Locations To Play Pinball | For Amusement Only Updates

HEXA Pinball Reveals First Game, Space Hunt
New pinball company HEXA Pinball (France) said they would launch a game soon, and boy did they deliver! HEXA dropped the first reveal video for their launch title, called Space Hunt. The game, priced at about $9,500, features colorful artwork, an earworm of a theme song, and what look to be some fun and unique shots (in particular, the left orbit ramp to upper playfield gravity loop/pendulum shot).
The game is available for pre-order on HEXA's website, with an estimated ship date of the 4th quarter of 2023.
---
Two New Toppers for Stern's Godzilla
Stern Pinball launched their official Godzilla topper last week. It retails for $999.99. More from Stern's press release: "The Godzilla Heat Ray Destruction Topper accessory will immerse players into a world of chaos, incorporating a custom molded Godzilla sculpture breathing a heat ray against a city landscape. With 3 fire panels, a custom sculpted heat ray plume implementing 21 RGB lights, and a special flash lamp projecting Godzilla's shadow, this exclusive decorative topper integrates distinct light shows and includes an exclusive "King of the Monsters Time Attack" mode elevating the entire gaming experience of Godzilla."
Not to be outdone, The Electric Playground (makers of the recent TZ topper), announced their own take on an interactive topper for Godzilla. The Electric Playground plans to open orders for the topper in August, but you can join a waitlist on their website.
---
PinBuilder Hits Steam Early Access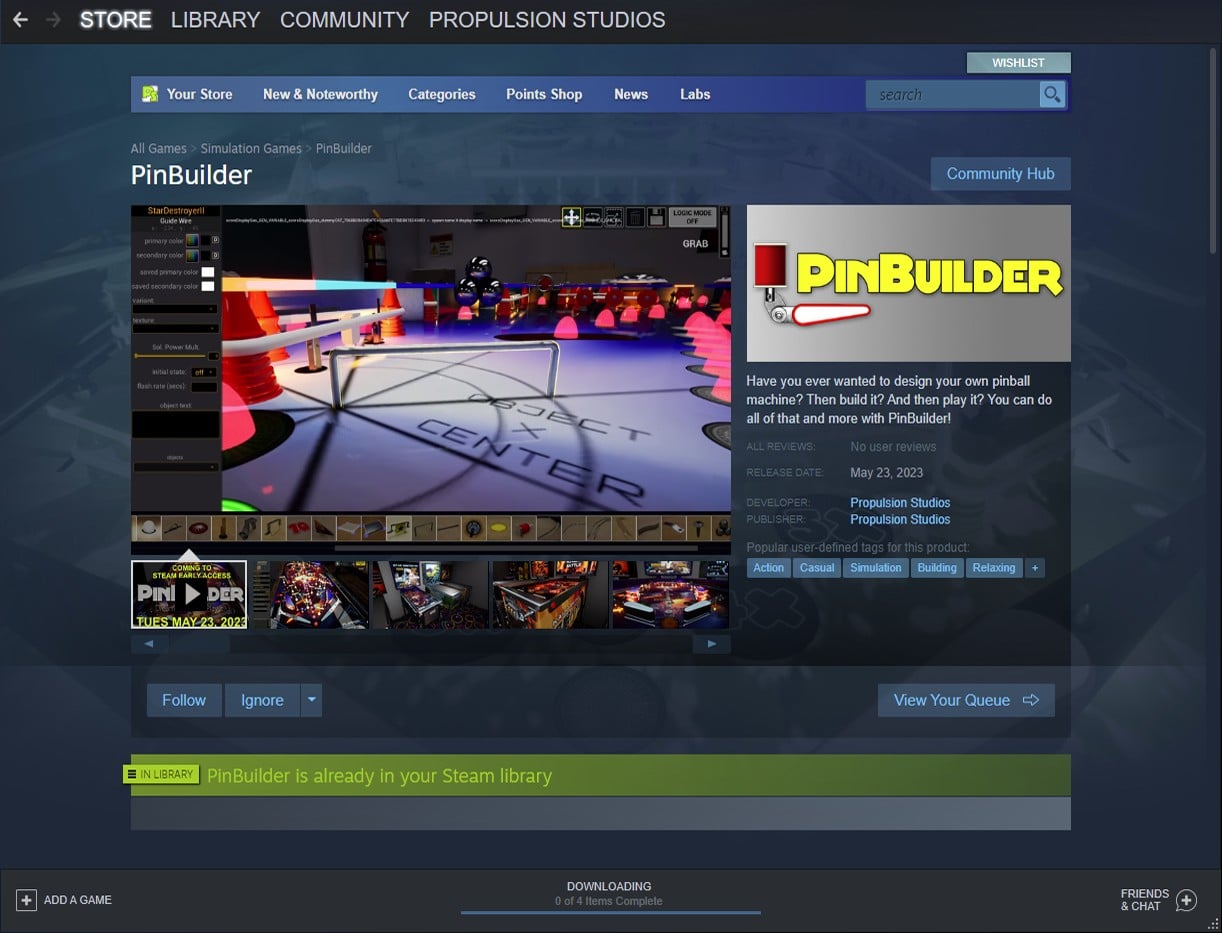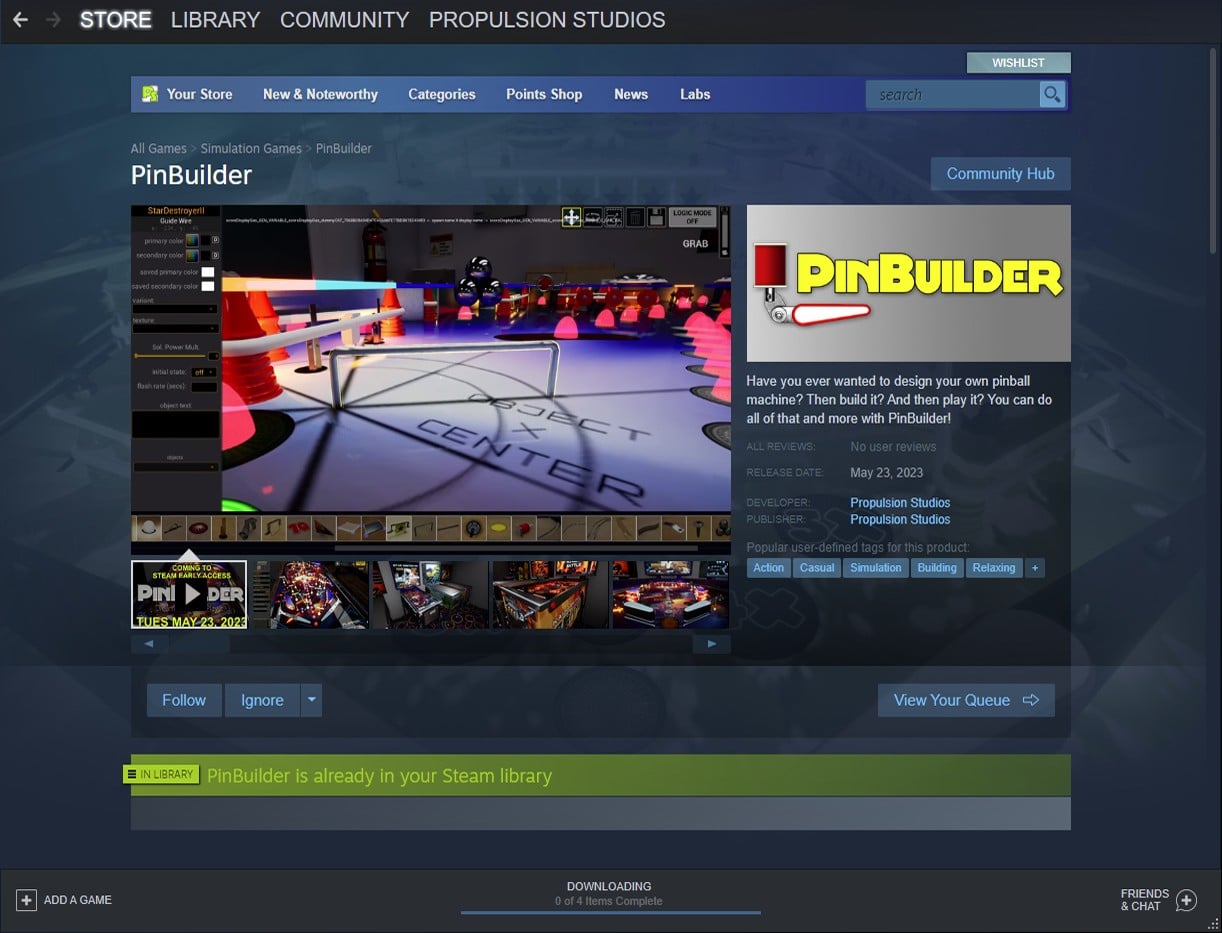 For fans of simulation games, or anyone who has wanted to try their hand at designing a pinball playfield, head on over to Steam to download the early access version of PinBuilder. PinBuilder is being developed by Propulsion Studios, and is billed as "a pinball simulator that gives you the power to design and construct your own pinball playfield designs."
Read more and buy the early access copy here.
---
Last Week's Poll Results
---
New Places to Play Pinball! Highlights From the Pinball Map App for May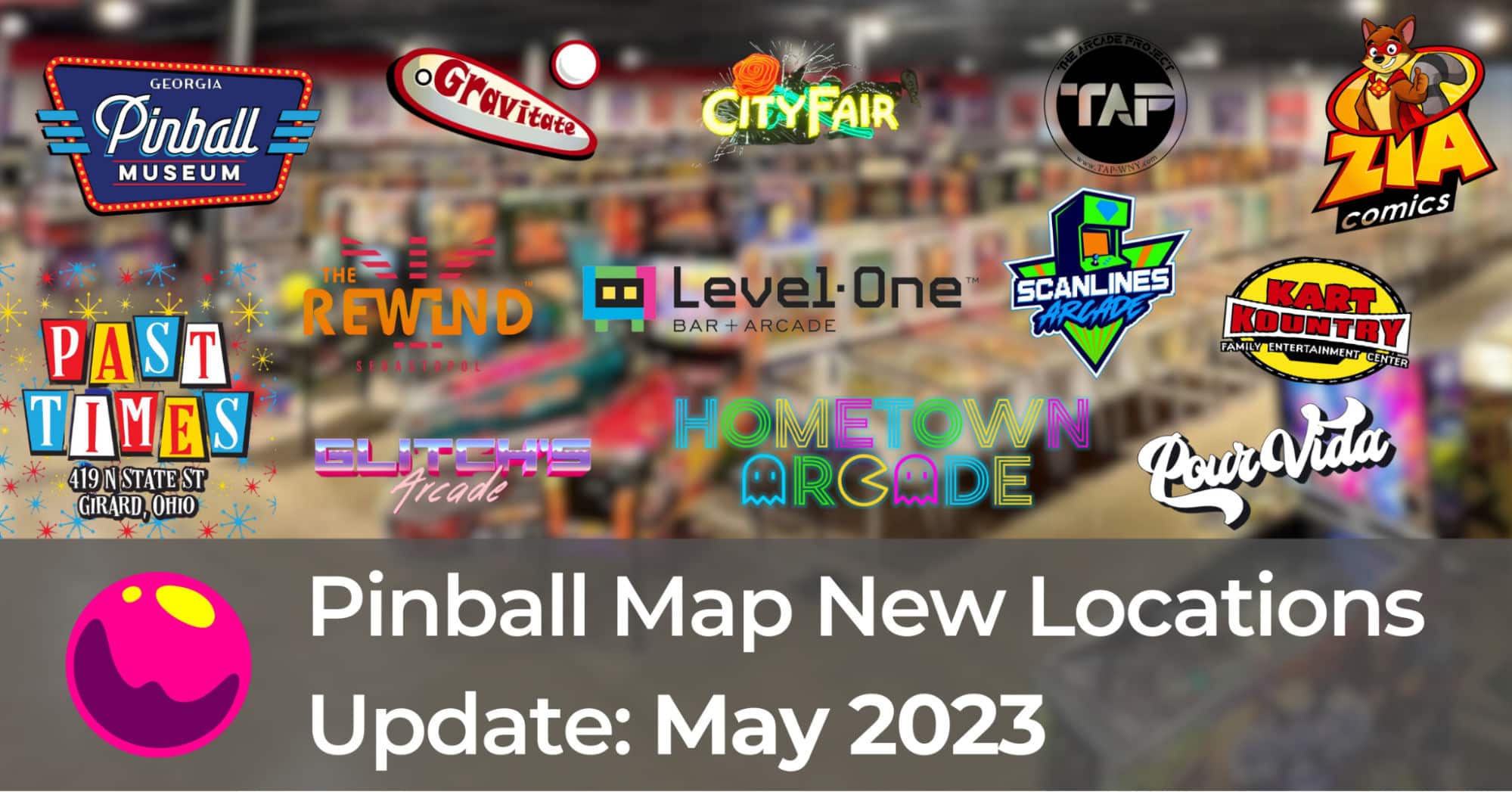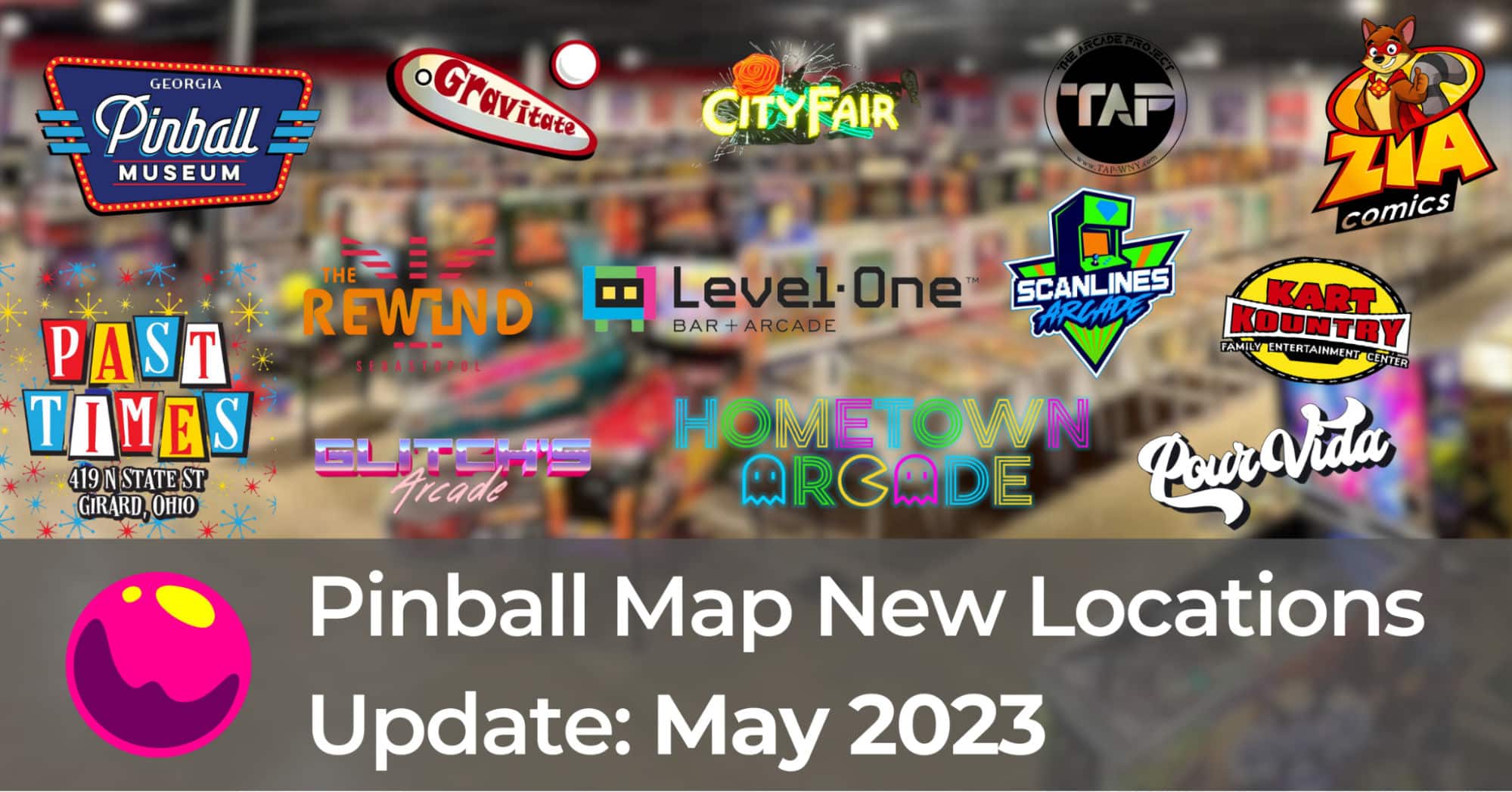 Ryan from Pinball Map gives Kineticist readers the lowdown on the most interesting new locations added to the app in May. Highlights include Past Times Arcade (300+ machines!), Georgia Pinball Museum, Hometown Arcade, and more.
Pinball Map New Locations Update: May 2023
---
Updates from For Amusement Only Games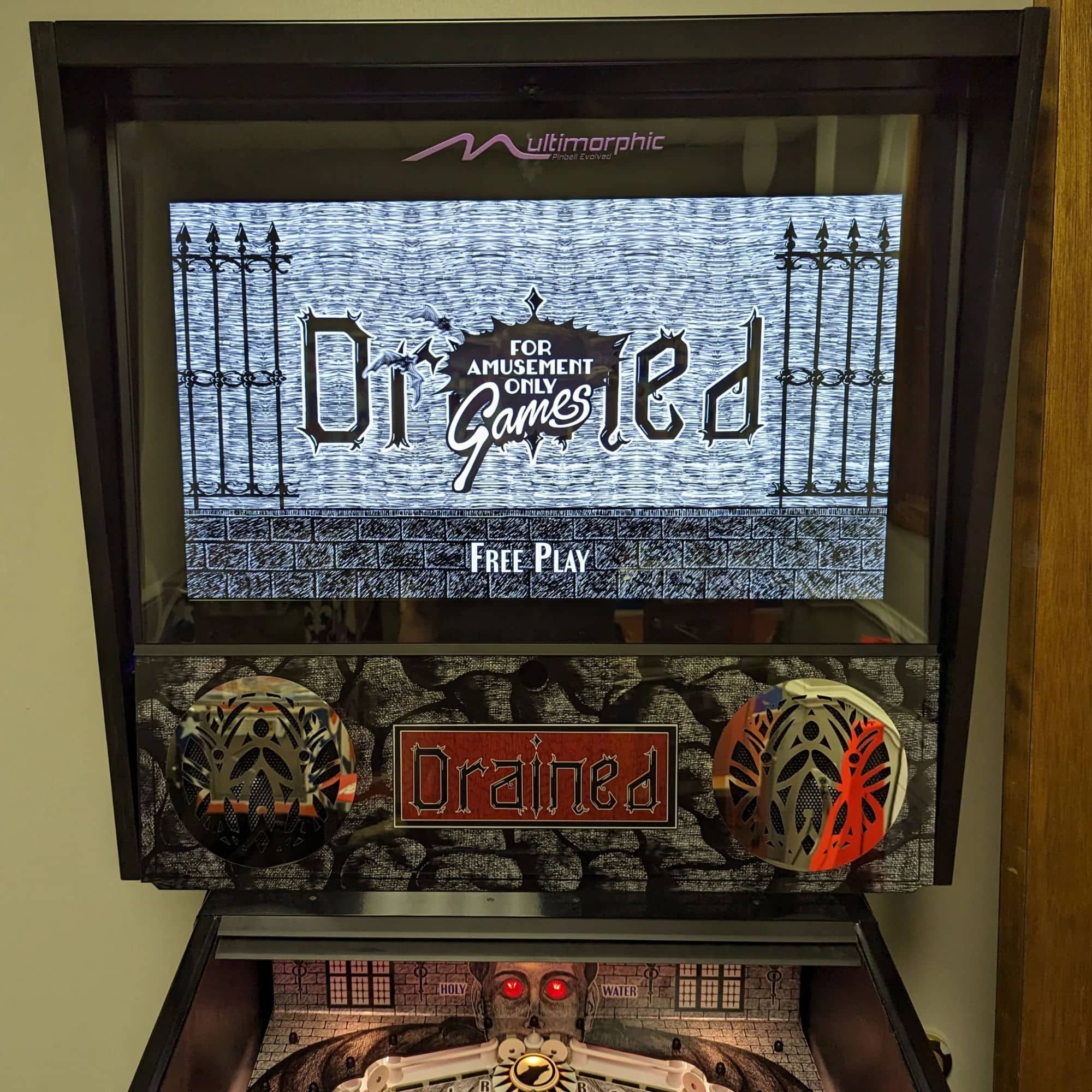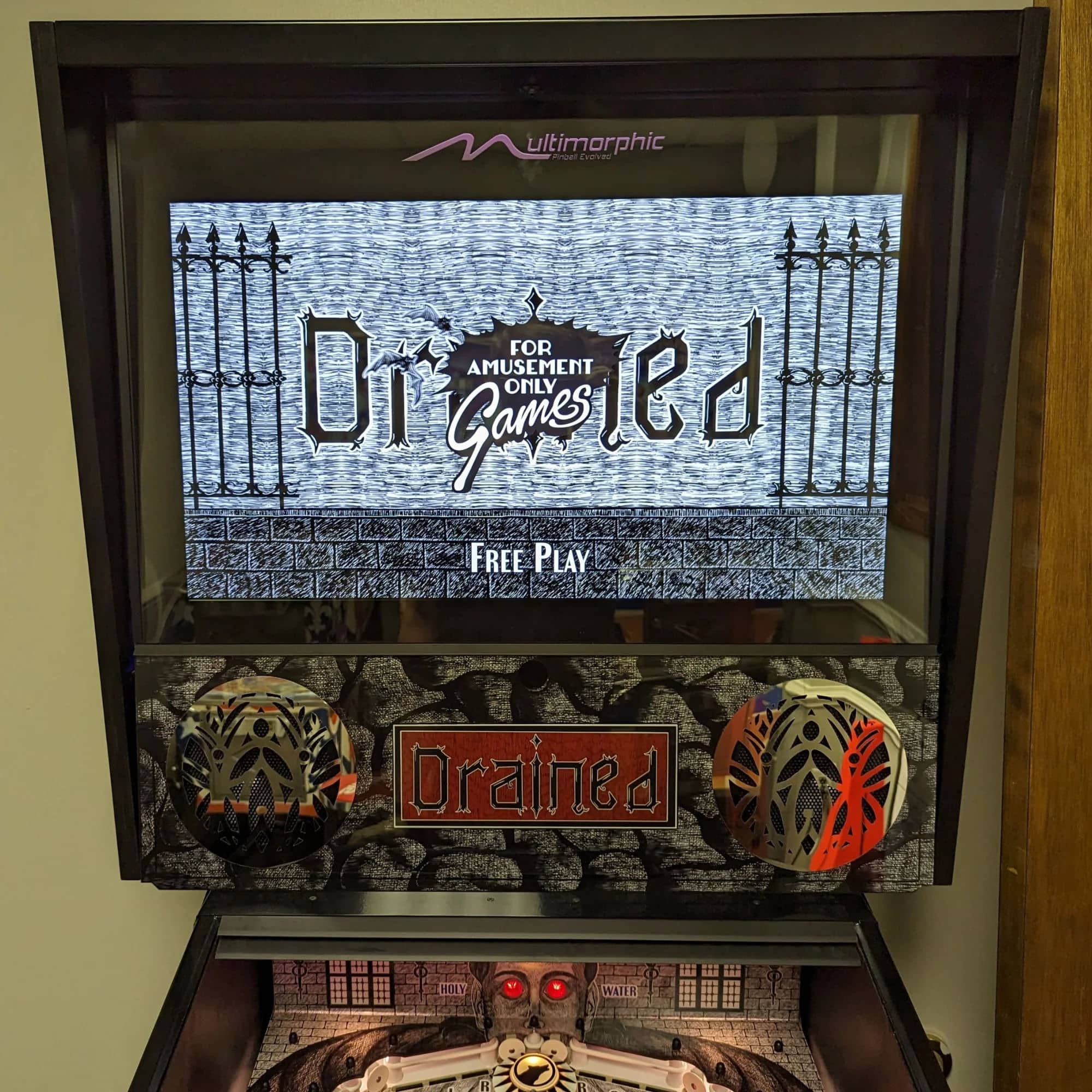 For Amusement Only Games (makers of Multimorphic P3 game kits like Drained, Flipper Foxtrot Rhythm Explosion, and Ranger in the Ruins) announced the availability of a new speaker panel and translite for their latest P3 game kit, Drained.
Buried in the email announcement, a few sentences about being in pre-production for a new P3 game that "will be unlike any pinball game you've previously played and is wildly ambitious." Intriguing!
Read the update from For Amusement Only Games for more info.

Make sure to check out the Latest Games and Rumors page.
Contact will@thisweekinpinball.com for any questions or tips.
Disclaimer: Any articles, interviews, or mentions of pinball manufacturers or pinball products is NOT an endorsement.