Heavy Metal Pinball Reveal | TMNT Manufacturing and Rules | Hot Wheels Teaser, Cool Lighting Effect | Interview with Keith Elwin | Dave Brennan Talks Hot Wheels
---
— This Week's Top 5 Stories —
1. Heavy Metal Pinball Reveal
Last week our friends at Stern Pinball revealed Heavy Metal, their most recent contract pinball machine!!
The game includes Blue Öyster Cult, Sebastian Bach, Brendon Small, Cheap Trick, and more!
Click here if you're interested in purchasing this machine!!
---
Last Week's Poll Results
---
2. Teenage Mutant Ninja Turtles Manufacturing and Rules
Last week Stern Pinball and Zombie Yeti shared images of Teenage Mutant Ninja Turtles in production!!
They also shared an illustrated document explaining TMNT Rules, and they showed the TMNT Art Blades last week as well.
---
3. Hot Wheels Teaser, Shipping, and Cool Lighting Effect
Last week our friends at American Pinball shared the official game trailer for Hot Wheels – check it out!!
The game is currently being manufactured and shipped:
Also there has been a lot of discussion on podcasts and forums about the inserts on Hot Wheels that have three LEDS under the playfield which creates a strobe like effect to show the player where to shoot – check out that cool effect by clicking here!!
---
4. Final Round Pinball Podcast: Interview with Keith Elwin
Martin Robbins and Jeff Teolis of the Final Round Pinball Podcast interviewed Keith Elwin last week!! Here are just a few highlights:
On the original layout for Jurassic Park:
Elwin: I have a good story – originally on Jurassic Park, the upper flipper was on the left side. That is where I wanted it because on Iron Maiden the upper flipper is kind of in the same area. That is what I was shooting for. I just couldn't get it to work, so begrudgingly I had to move it to the right side…basically flip flop the left ramp and the Pteranodon ramp and the sides of the pop bumpers – that was the original layout.
On Guardians of the Galaxy originally being Iron Maiden:
Elwin: Yeah – we kind of flip flopped everything there. [John] Borg kind of wanted to do it but I think he was burned out on music pins…I have some old sketches I've made [laughs].
On what nostalgic things he loves in pinball machines:
Elwin: Spinner rules…I will never make a game without a spinner.
Keith also talks about hoping he doesn't have a specific "Keith Elwin style", talks about how he works in CAD, talks about listening to Iron Maiden as he was designing the pinball machine, talks about his rule philosophy, talks about possible updates coming for Iron Maiden, talks about the apron button, talks on the skill shots on Jurassic Park, talks video modes, talks about Iron Maiden as a theme, talks about what he considers to be fun in pinball, and much more!
Listen to the full episode here!!
---
5. Poor Man's Pinball Podcast Talks to Dave Brennan from American Pinball
Our friends Drew and Ian of the Poor Man's Pinball Podcast talked to Dave Brennan, American Pinball's Technical Service Manager!! Here are just a few highlights:
On the multiple LED lights under inserts:
Dave Brennen: There are several LEDs that will pulse so when you're looking at the arrows it actually pulsates and it moves the arrow up so it is even more of an indicator [of where to shoot]. Kind of like the Mustang lights…on their turn signal, it is kind of like that…it just screams at the player where you're supposed to be shooting rather than using a callout or something like that, you have that visual cue.
On ideas for helping new owners learn basic service techniques:
Dave Brennen: In the past it was very much operator based and a lot of the technicians for the companies would go to the operators and teach their technicians how to walk through a flipper rebuild or this or that… And they would hold those classes or they'd have them at the factory or whatever. But now it has transition to – you have a lot of home collectors, and technicians seem to be few and far between…somebody buying their first machine – I think it is important to at least know some of the basics. What are the mechanisms, how do you do a switch adjustments, how do you get into the service menus and test different coils and switches and that kind of thing.
It would be great to set something up at shows, or a series of videos that could be done that people could watch and learn, just to gain a little more understanding about their product. Because I think it is a little naïve to think you'll never have to do any service on your game. You absolutely will.
Dave also talks about starting at American Pinball, working to fix games with people of different skill levels, talks about working on the manual for Hot Wheels, talks Houdini and Oktoberfest, talks about how COVID affected American Pinball's release of Hot Wheels (and how code is further along because of COVID at around 95%), talks his first impressions of the game, and much more!
Listen to the full episode here!!
---
This Week in Pinball is a proud partner of Pin Stadium Lights!! Scott at Pin Stadium not only has an incredible product but also has the best customer service in the business, including same day shipping.
Support Pin Stadium and TWIP by checking out their new products here!!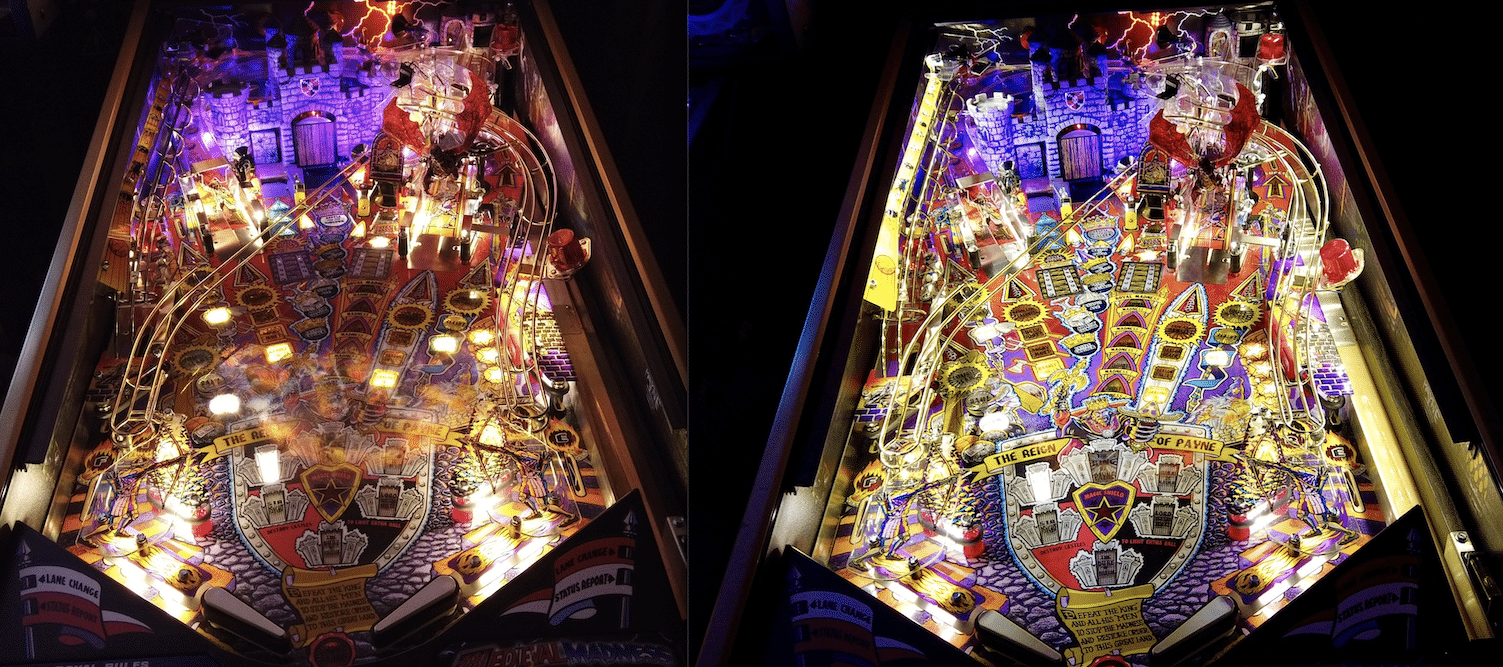 ---
---

Other Manufacturers
Disclaimer: Any articles, interviews, or mentions of pinball manufacturers or pinball products is NOT an endorsement.