Taylor Reese and Tommy Skinner discuss their various involvements within the pinball hobby.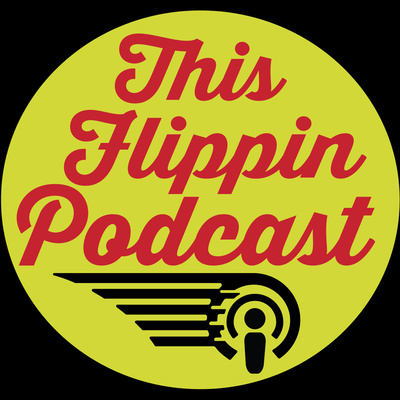 Taylor Reese and Tommy Skinner discuss their various involvements within the pinball hobby.
4.8 out of 5 stars (based on 5 reviews)
Reviews
Loose and free
This show is unpolished yet still enjoyable. The two hosts are very involved with the hobby and have great knowledge of many aspects. Plenty to be learned if your patient.
Just Chatting!
Tommy and Taylor are 2 of my longest listened to pinball podcast friends. It's just 2 friends that love pinball, and talk about the ways they experience the hobby. I'll always be a listener!
It's Flippin' Great!
This Flippin Pinball has been around for ages and although they don't release episodes as frequently as I'd like, Tommy and Taylor still do a great job of recapping and adding their own personal take on whatever is going on in the pinball hobby. Every episode feels like I'm catching up with some old pinball buds and they're just saying whatever's on their mind.
Blunt and Honest Pinball Discussions
Whenever anyone expresses to me that they want to hear a pinball podcast that is "honest" (of which there actually are many) I always recommend This Flippin Podcast first. Taylor and Tommy will cover essentially any pinball topic that rises in importance, regardless of how sensitive the matter might be. They are willing to criticize manufacturers when they see faults and call issues of drama and discord like they seem them.
It is not a podcast focused on drama and criticism however. At its core, This Flippin Podcast is a show about two friends who met through pinball and continue to discuss the hobby they love at great distance from each other (and we're merely permitted to listen in). It is fans of that style who will gain the most from listening to the show.
They did it their way
Two guys talking about pinball and life. I've been on board since the beginning with this one. The only pinball podcast with a patch that I have on my Double Danger pinball shirt!
Submit Your Review