A tour of deeproot Pinball
For my real job, occasionally I travel. Whenever I am at a new place, I try to check out anything pinball related in the area because, hey, I kinda like pinball.
Recently I was in Austin, Texas, not far from deeproot headquarters in San Antonio. I asked Robert Mueller, the man behind deeproot Pinball, if it would be alright if I came by for a tour of the deeproot facilities to see how things were going there, and he graciously obliged.
Last fall I also had an opportunity to visit deeproot while staying San Antonio – you can read about my first tour at deeproot Pinball here.
This time I was planning to meet Robert between 2 and 2:30 on Tuesday. After a few minor travel speed bumps (my 6AM flight was cancelled, but they had another flight not long after), and after meeting my brother in New Braunfels for lunch at In-N-Out Burger, I arrived a little after 2:00 on Tuesday.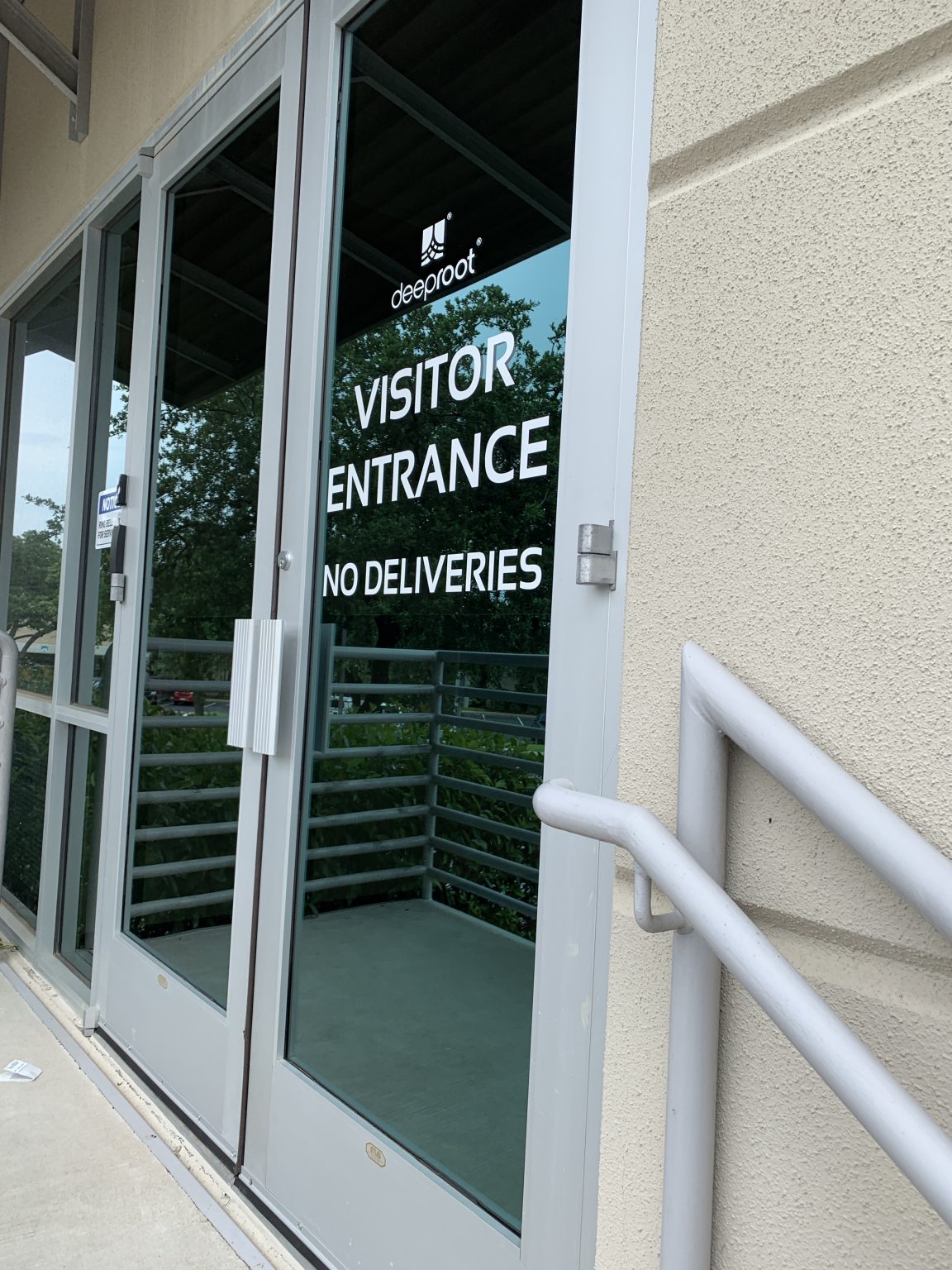 Robert had just flown back from the Utah Studios and arrived just moments before I got to deeproot. Before I got there he had texted that he had a few things he had to take care of right when he arrived, so I sat down to speak to Sean Gibson, Vice President of Operations at deeproot Pinball. Shortly after, Robert emerged, and the tour began.
Starting the tour, the first thing I noticed was there were some significant changes to the building itself since the last time I had been in the building. As I mentioned in the TWIP article after my last tour, at that time many of the areas were under construction and unfinished. This time they had made significant progress as a bunch of new construction had happened since I was there last. They now have an auditorium. They have their production areas, though they are currently empty for the most part. They have prototype designs of units to make shipping and transportation easier, both for deeproot machines and other standard pinball machines.
We put on some safety glasses and went into a room they have set up so they can manufacture their own boards for the pinball machines. There are several machines in this room that create boards employing Surface Mount Technology (SMT). I was shown a few batches of LED boards that had been created.
Next we headed to an area with woodworking equipment and a CNC machine and other machinery used to build pinball cabinets and playfields and mold ramps and such. This room also had two prototype pinball cabinets, one with a Retro Atomic Zombie Adventureland (RAZA) back box – my first time seeing the unique back box in person.
A second cabinet had a new and simplified process for access to the playfield, as compared to their original prototype. The new cabinet playfield had 75 pounds attached to it, and lifted in a different way and had different access to playfield parts (top and bottom side) that anything else on the market currently.
We then got to the break room, where the "countdown to launch clock" had been turned off, however, Robert said they were planning on starting it back up when they made their most recent announcement, which happened on May 29th (you can read it here). They are now planning to have multiple RAZA prototypes at the Houston Arcade Expo (November 15-16th).
In the break room I got a chance to talk to Steve Bowden and we all walked to the next area. This area housed multiple contraptions being used for testing different items (coils, drop targets, etc.), and some of these were running continuously.
This open area, which is eventually planned on being turned into a manufacturing area, also contained many whitewoods and foam core prototypes. It contained several games that had been wired, and Robert and Sean explained they were trying to minimize the time it took to run the wires to make the build time as efficient as possible. As I mentioned in my previous article, deeproot is planning to have significantly less soldering than current manufacturers.
The time I spent in this room was particularly exciting for me as a pinball hobbyist, as Barry Oursler joined us and talked about some of his playfield designs, while Bowden was explaining his ideas for rule structures and features. We checked out playfield artwork for RAZA. They showed me a foam core design from Dennis Nordman that had a crazy ramp. I saw another Nordman design, this one a whitewood, that had two unique physical ball locks on different areas of the playfield. Robert showed me some of the animations that were going into this game, as Bowden discussed his ideas for rule features and structures. Next we looked at a licensed Oursler design. I was asking questions to Oursler and Bowden about this title, which had a large physical ball lock, toys, and a very cool bash target. We next looked at Magic Girl. I won't give anything away on that one but a lot of cool mechs and features planned. Then we moved to another Oursler design that is a throw back but with a twist, and has probably the most ambitious mech I've ever seen in attempted in a pinball machine.
---
So woah woah woah. At this point the reaction to this article is going to be predictable…the cart is being put before the horse, right? Of course it is – they haven't mass manufactured or shipped any machines. A lot of people and companies have had great ideas and failed to deliver. So before we go any further in the tour, let's talk about deeproot.
deeproot Pinball starts with Robert Mueller. Robert is a polarizing figure in pinball. He has made very bold claims on multiple interviews with TWIP and on Kaneda's Pinball Podcast and the Eclectic Gamers Podcast. Recently addressing the delays and projected timeline at deeproot, he did not backdown in his rhetoric against current pinball manufacturers. Part of his statement included this line: "If all we wanted to do is compete with existing pinball manufacturers and churn out the outdated and uninspired pinball package as it exists in the market today, it would have been a much easier path and accomplished years ago. We chose a different path." Robert knows the negative reactions these types of statements get, especially when said in conjunction with the announcement of delays.
Here is what I know about Robert. Robert has been supportive of TWIP since I first contacted him. The first time I contacted Robert was when it leaked that John Popadiuk had joined this new pinball company called deeproot. At the time I did not know Robert at all, and as I try to do every time I am going to write something "controversial" about a manufacturer or person, I messaged him about how I was going to cover the story on This Week in Pinball. I didn't have much information on why JPop was at deeproot, so most of the article consisted of questions. That weekend was the first time I spoke to Robert on the phone. At the time I described Robert as "friendly, confident, passionate, and enthusiastic" on TWIP, and I still think those are accurate.
One thing people don't really talk about when describing Robert is that he is a pinhead. He can be and has been described in a lot of ways – he is brash, he makes statements that sometimes he shouldn't or that he regrets later, he can be litigious, he mocks pinball manufacturers before deeproot has shipped a single machine. But he is a pinball enthusiast. He wants what he considers to be great pinball machines to be made not just for the sake of deeproot, but because he wants to own and play them. I obviously don't know the details of the financial situation at deeproot, but I can't imagine that the pinball division is the most lucrative branch under the deeproot umbrella. But I would guess it is one of the most expensive.
That type of passion isn't "unusual" in this hobby – there are many people that take positions in pinball making less money – sometimes far less money – than they could in a different industry. My point is – along with being the leader at deeproot, Robert is passionate about pinball as a collector and hobbyist.
Robert also says in his most recent statement the following line: "There have been endless amounts of speculation in forums or disseminated in the 'pinball media' regarding our pinball project, our finances, and even our separate and independent investment funds (that have very little to do with pinball). We've definitely had some good laughs along the way at the seemingly endless queue of 'experts'." Almost every podcast covered this line on air, and wondered if it was about them. I can clear that up – yes it is about you. It is about me. It is about us, the "pinball media", the websites and podcasts and twitch streamers and YouTubers. But before you get upset about that, don't worry – ALL manufacturers laugh at our speculation from time to time. Robert is the only one to say it so pointedly, but they all read and listen to us wondering what the hell we're talking about sometimes. We have a keyboard or a microphone and sometimes we get solid thoughtful takes, and sometimes we are way off base. Like, WAY off.
Is it irresponsible for the "pinball media" to cover deeproot Pinball. Not at all. As has been said many times on podcasts and such, deeproot has not asked for money from anyone in pinball and they are attempting to get Zidware customers something when they otherwise would have received nothing. So I'm not sure what there is to "call out" about deeproot, other than they are talking the talk before walking the walk.
So will deeproot be able to mass produce reliable pinball machines and achieve their goals? Let's finish the tour and circle back to that question.
---
At this point it was time to head to the Oval Room. The Oval Room is in the middle of the building and is, not surprisingly, is shaped like an oval with walls containing white boards and notes on current projects. This room housed several more machines. My eye was first drawn to the middle of the room where a prototype RAZA sat in attract mode. I walked over with Robert and Steve Bowden and Sean Gibson and a few others.
Since this question has been asked many times – yes it is pinball and no, the machine would not look "out of place" in your lineup. The backbox has a focus on artwork first, then the display, and would also not look out of place in a lineup. To give an idea of what RAZA looked like and where it was in development – physically, it looked like a pinball machine. The cabinet and playfield had artwork, the backglass was lit up, the display was on, the speakers work, the flippers were fired by coils, there was a coin door and a plunger and real pinballs. It had code/rules, animations on the display, sound effects, light show, etc. It did not have music or callouts yet. I pressed START and played several games. Bowden was helping me understand the rules that were in place and telling me what to shoot for.
(Side note: So I have several people standing around me watching me play the game they have been working so hard on, and Steve Bowden – the 8th ranked player in the world – is like, ok, now hit the left orbit. He makes it sounds so simple! At one point I did accidentally do a stop-dead-live-catch that was super sweet, and I immediately looked to make sure that Bowden was watching, then immediately pretended like I hadn't looked up to see if he was watching and continued playing. I live-catch like that all the time Steve, NBD.)
There were several flippable whitewoods in the room as well, which we played after RAZA.
From there I went into Oursler's office and he showed me other CAD drawings of playfields (including one for the 80s theme they had landed not long before my last visit). His desk contained several prototype mechs and toys. The final stop of the day was in a room with a wide angle computer monitor, and I was shown some of their ideas for the displays.
---
Circling back to the question above – Will deeproot be able to mass produce reliable pinball machines and achieve their goals? I have no idea. There are simply too many variables to even guess. You have tons of parts, unique mechs, assembly and production, sales, shipping, etc. There is a reason that every company not named "Stern Pinball" has had significant delays on this game or that game. Pinball is HARD.
If I can sum up deeproot's ideals in a few lines it would be this: Think about the little things in pinball that drive you crazy or are inconvenient or frustrating. Think about features you wish your pinball machines had. deeproot's pinball machines are trying to address and improve user experience with pinball machines. Their entire ecosystem, from big changes to tiny details, is aimed at making pinball more enjoyable and fun. This goes for both people new to the hobby and the hardcore pinball enthusiast.
Will deeproot be able to mass produce reliable pinball machines and achieve their goals?
I really hope so.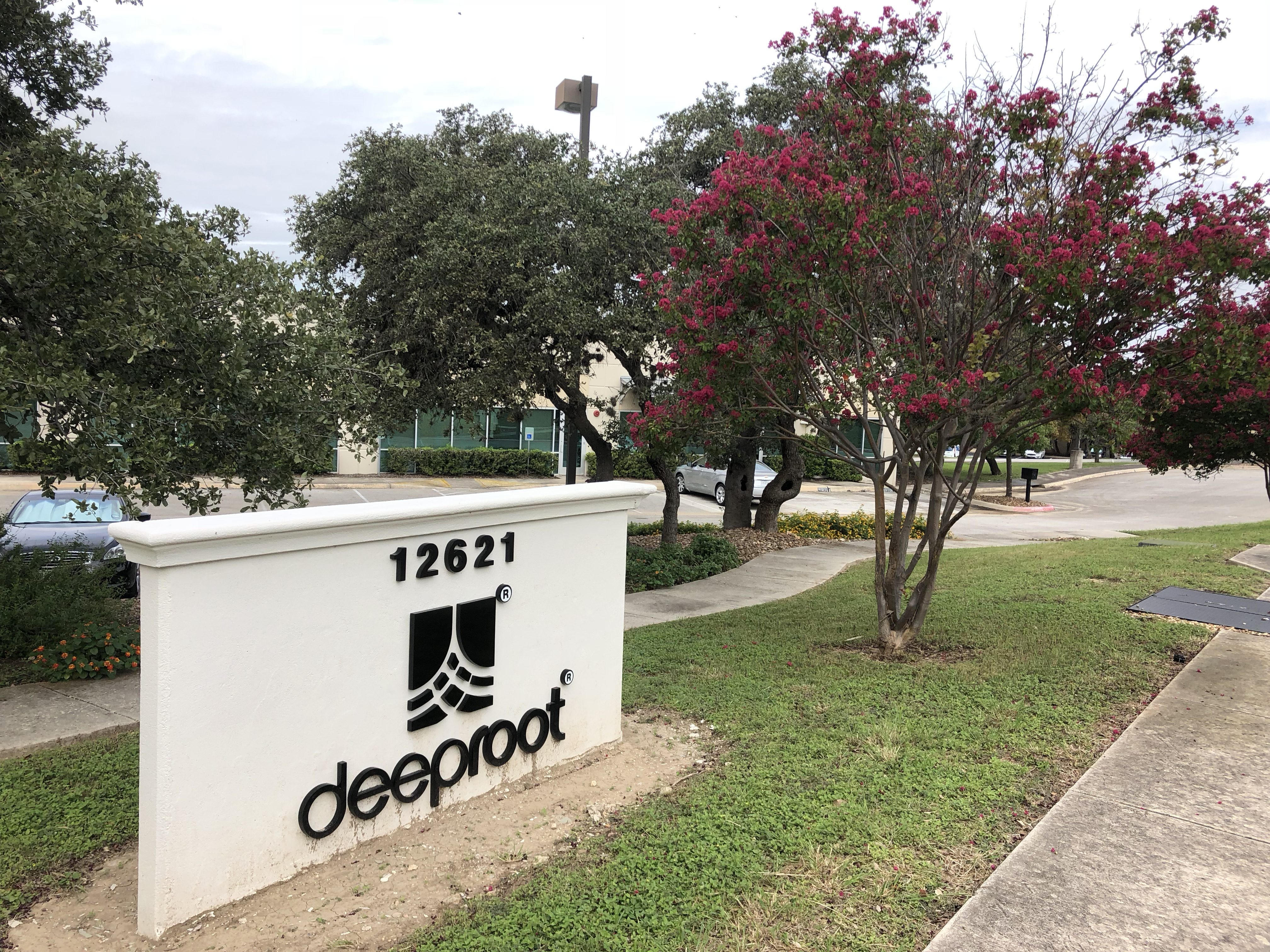 Disclaimer: Any articles, interviews, or mentions of pinball manufacturers or pinball products is NOT an endorsement.