This Week in Pinball recently had an opportunity to play The Pinball Circus at the Pinball Hall of Fame in Las Vegas. Below is the story on this machine, along with information and updates from the company that is working on remaking the machine, Circus Maximus – and their plans for a second title.
THE PINBALL CIRCUS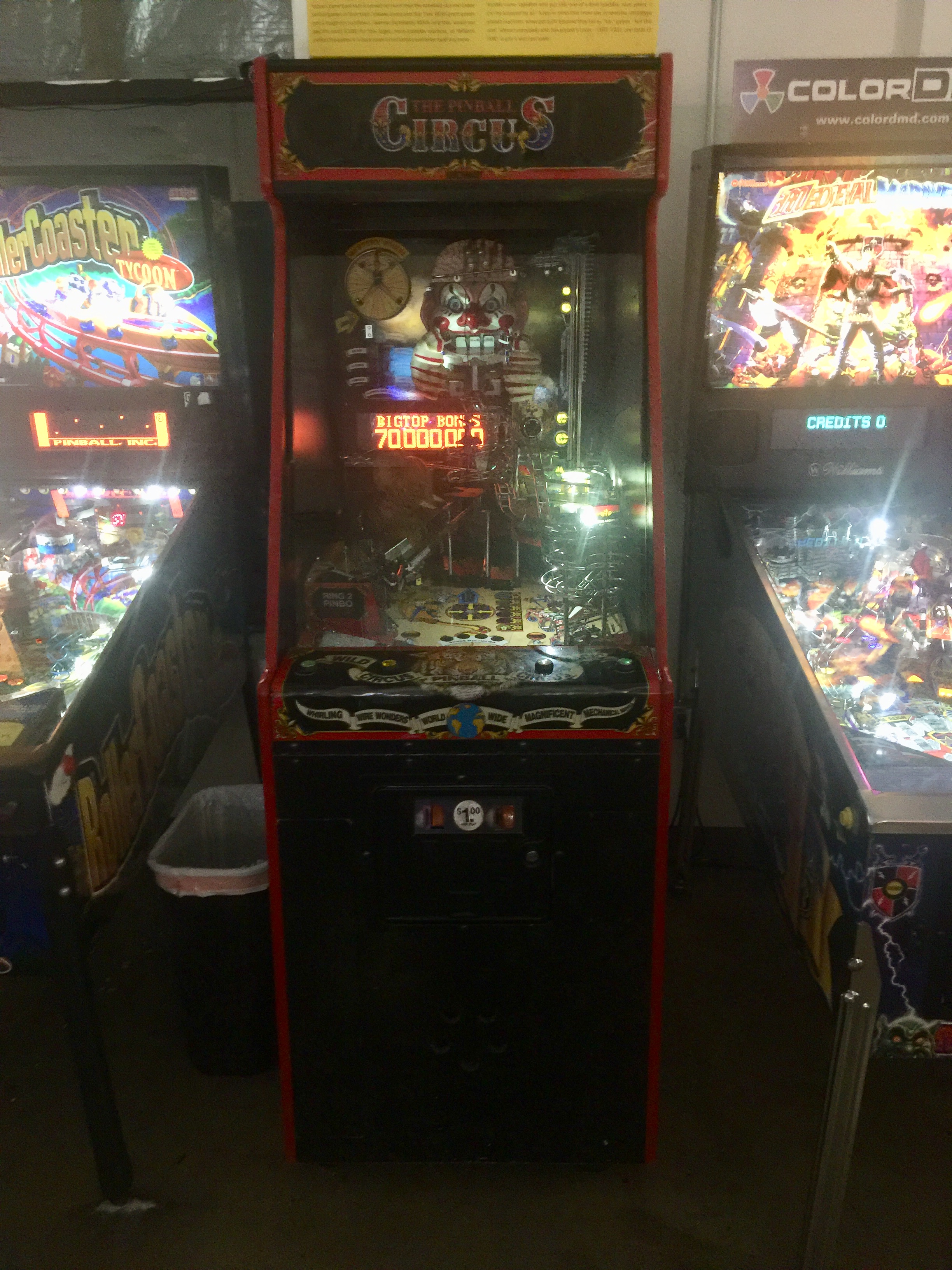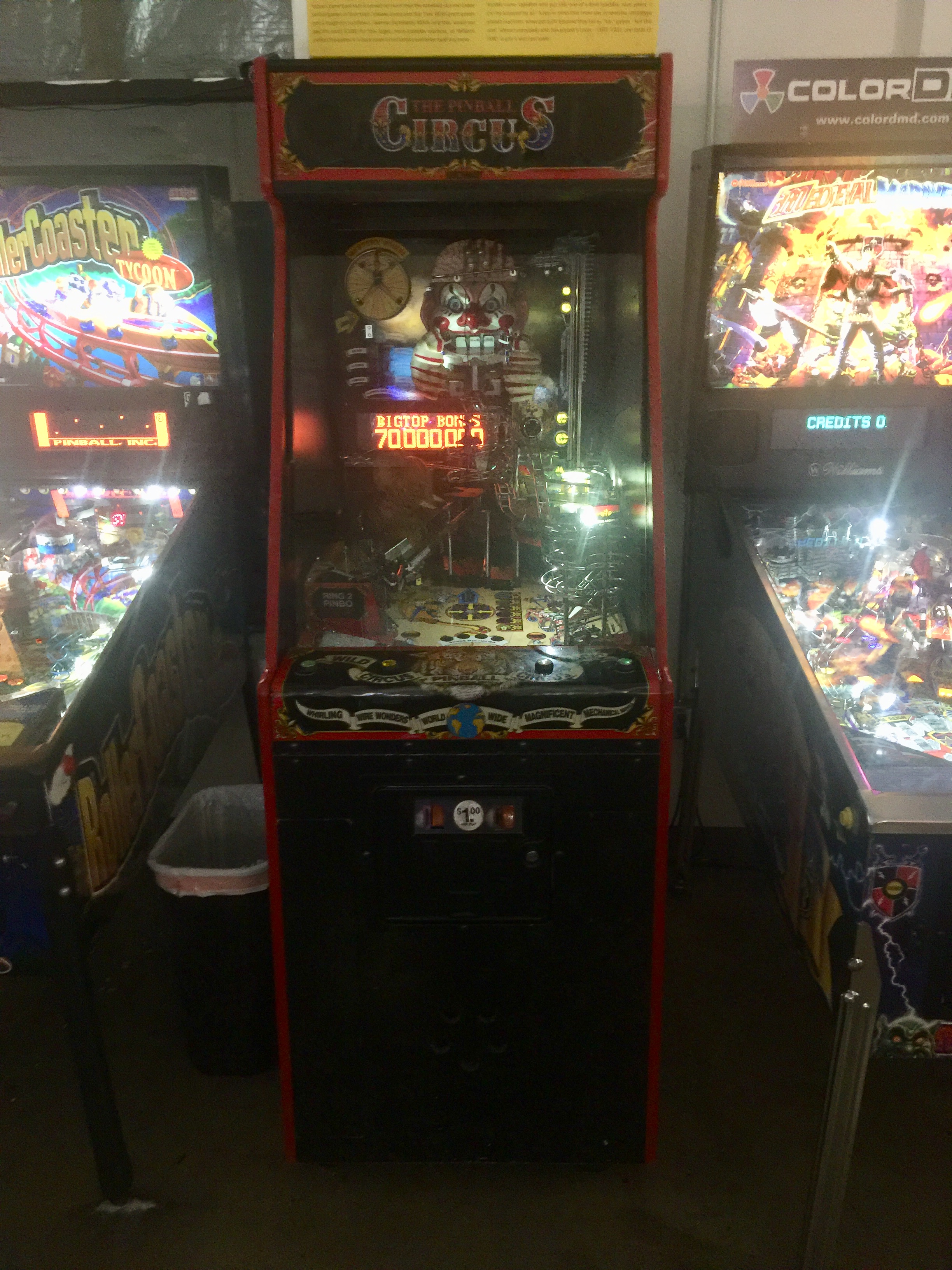 Why The Pinball Circus is Special
Uniqueness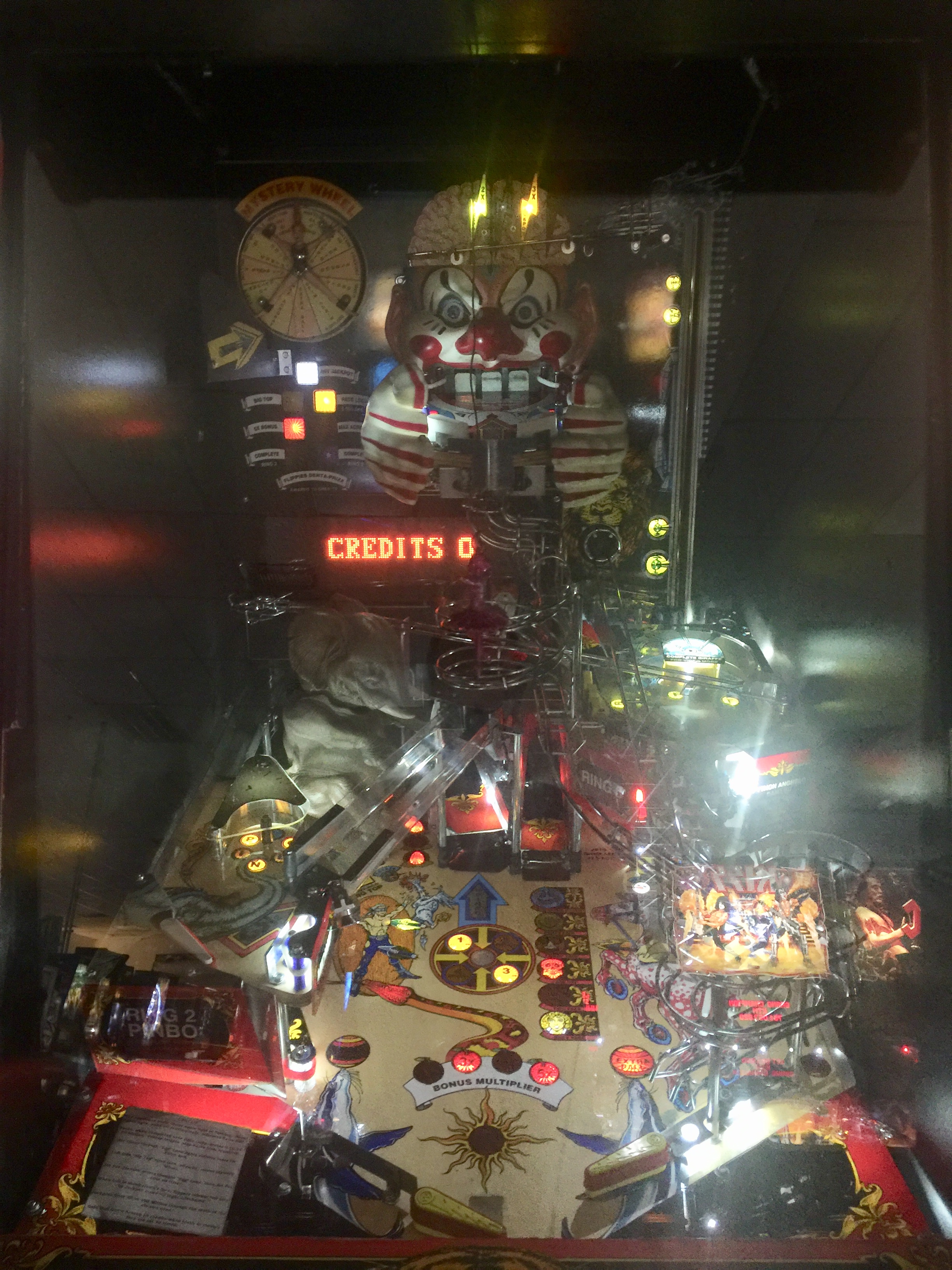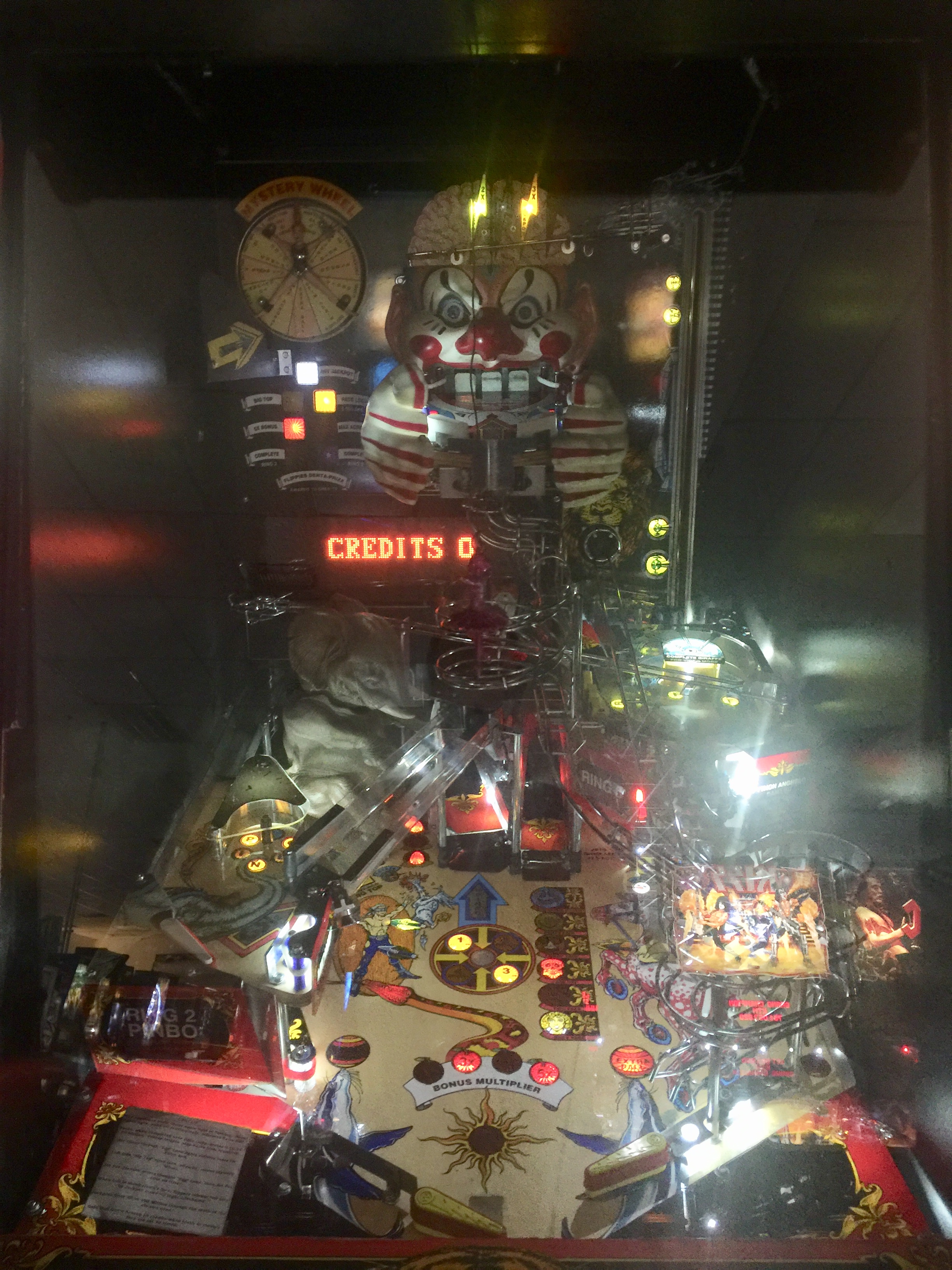 The Pinball Circus is arguably the most uniquely designed pinball machine of all time. Python Anghelo (Pin*Bot, Bride of Pinbot, Taxi, etc. – for his full game list, see below) designed the game, which has seven flippers including offset flippers on the main playfield (on the prototype), three upper playfields (called Rings), unique ramps and toys, all housed in a cabinet that is different from any other pinball machine. See more about The Pinball Circus on IPDB.

Rarity
Bally/Midway built this machine in 1994, but only two prototype machines were ever produced. One is located at the Pinball Hall of Fame in Las Vegas, and the other is in a private collection.

Python's Vision
Python Anghelo wanted The Pinball Circus to be built with features and a ruleset that is different than the two prototypes that exist. Python worked with a group called Circus Maximus in developing his vision. Unfortunately Python passed away on April 9th, 2014 after a three year battle with cancer.

More Information on Python
More information about Python can be found on the Python Anghelo website which includes a biography and a full game list. You can also find more information on his Wikipedia page, or check out this video to learn more about "Python's World". As Python's medical bills mounted through his fight with cancer, a close friend named Paul Kiefert held an online fundraiser in the pinball community that raised almost $19,000. You can read more about Python's life and passing here on Pinball News and here on Engadget.

Basic Goals of The Pinball Circus
This machine is all about verticality. Your main goal is to get to the jackpot on the uppermost playfield. To get there, you have to shoot the center ramp on the main playfield to get to Ring 2, then shoot up the ramp on that level to interact with the elephant toy to get to Ring 3. From this level you'll need to hit it up the rear ramp to a magnetic ball lifter which will transport your ball to the clown playfield (the uppermost playfield). This playfield has two mini flippers, and to score the jackpot you have to knock down three drop targets and shoot the ball into the clown's mouth.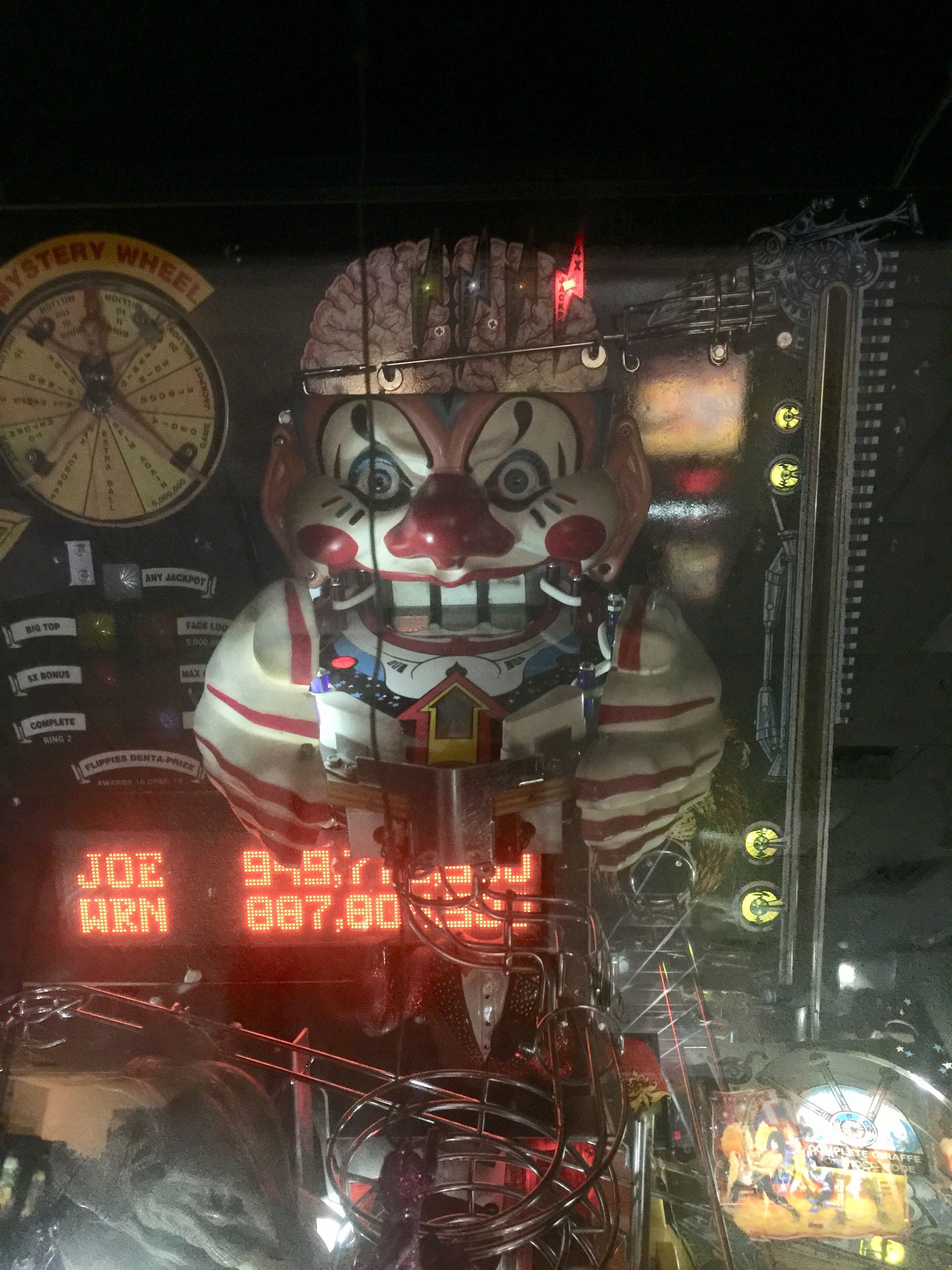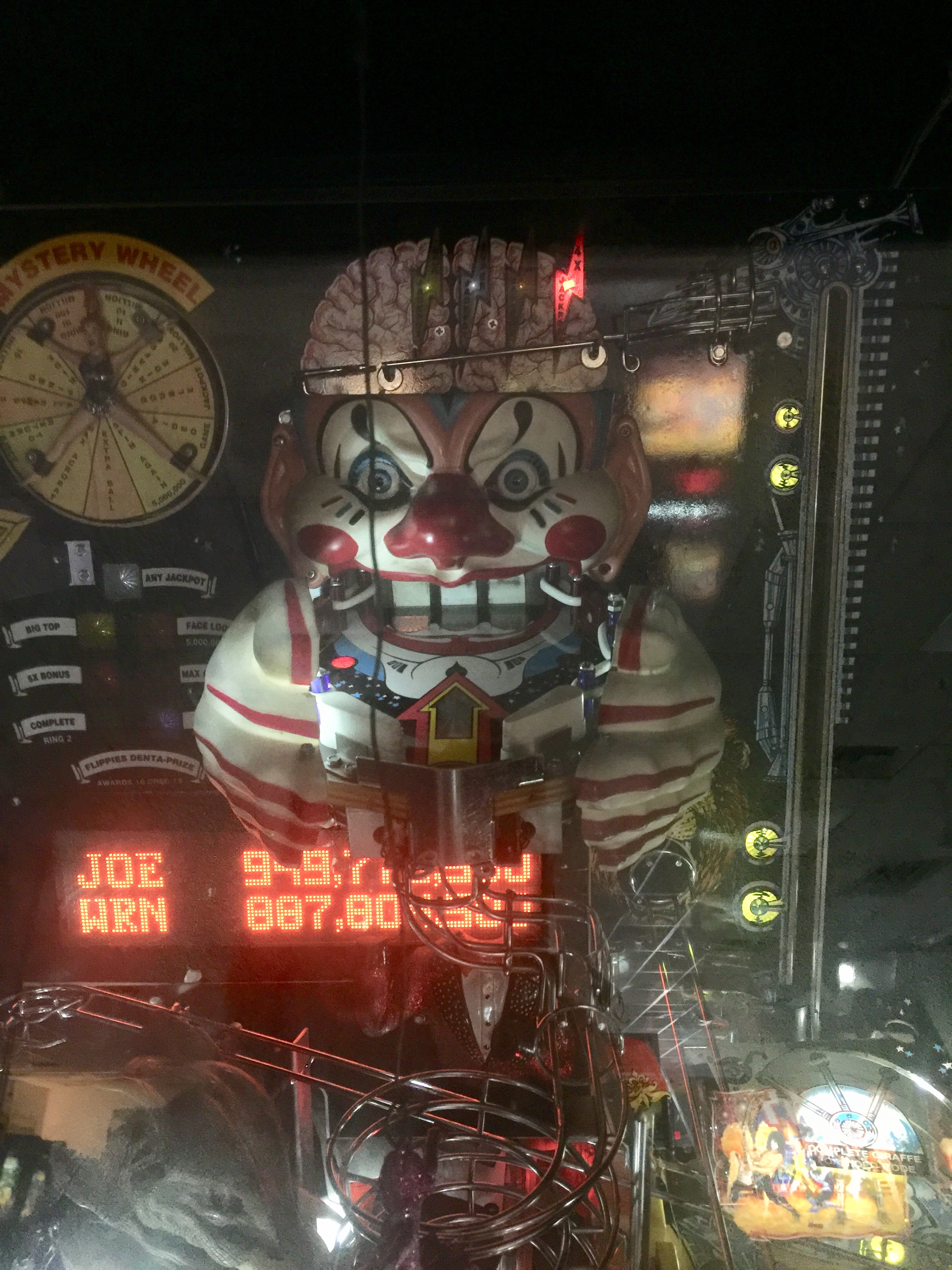 CIRCUS MAXIMUS
Initial Announcement
A few months after Python's passing, his team at Circus Maximus announced their intentions to build more of The Pinball Circus, calling it Python's Pinball Circus. This created quite a buzz in the pinball world. The plan was to build two whitewoods (a whitewood is an early prototype without artwork), then build 12 sample games. From there they would discuss the possibility of going into full production.
Burnout and Back at it
At some point the team got burned out and had to take a break. But as of July of 2017, they announced their back at it!
CURRENT PROGRESS
First Whitewood Complete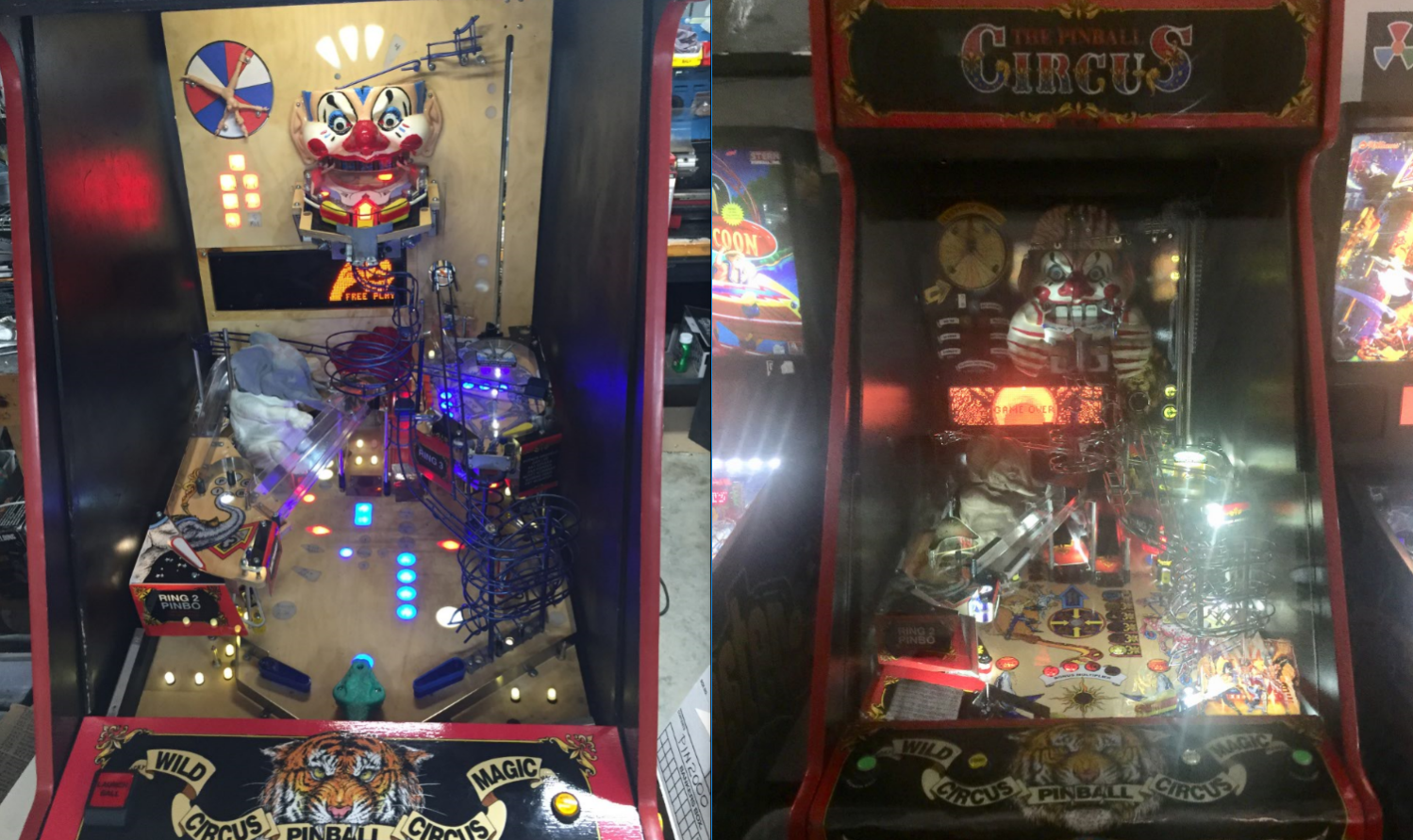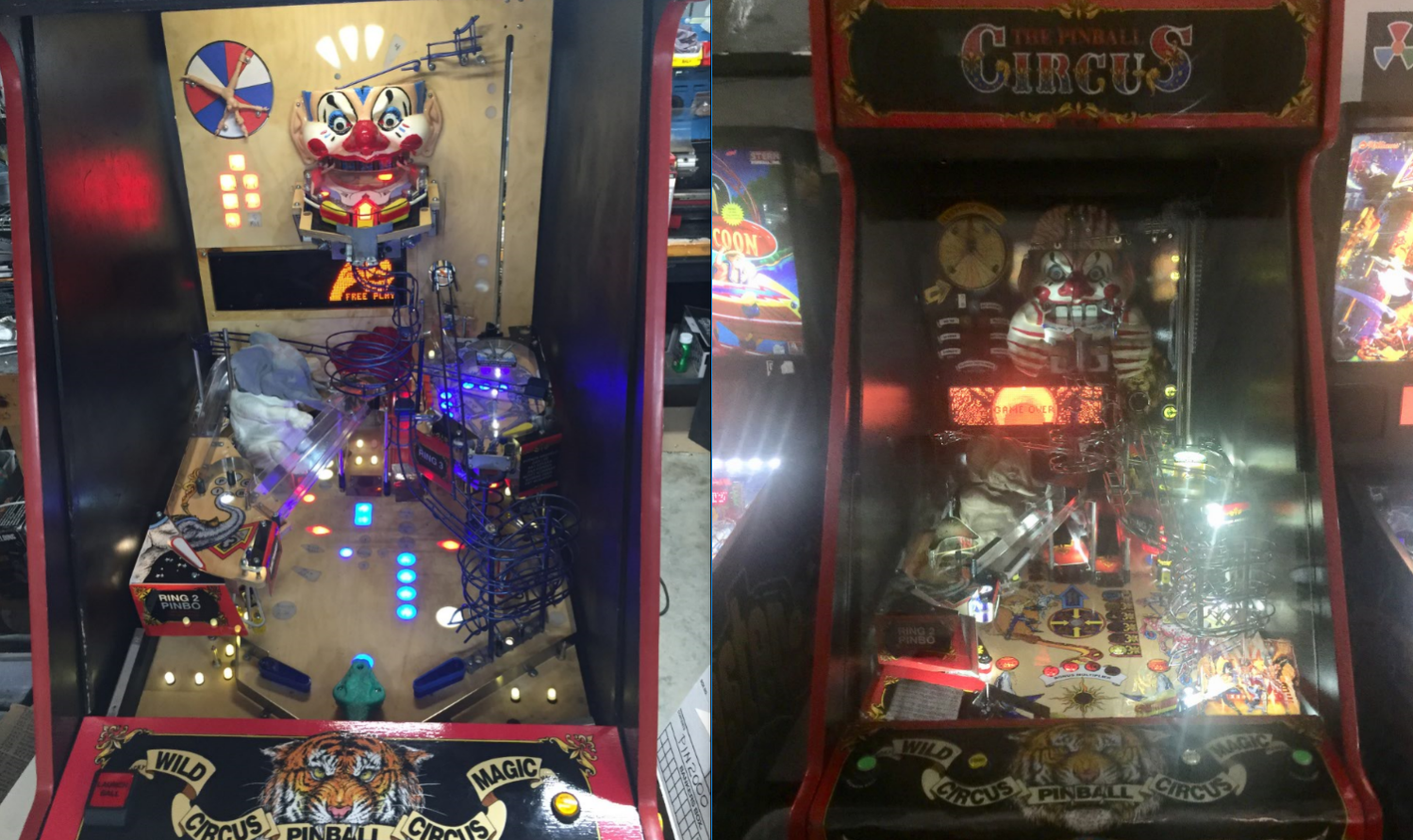 Python worked with the team at Circus Maximus to provide enhancements and additions to Python's Pinball Circus up until his final days. He was also developing a much deeper ruleset than the prototype machines. Interesting note: the snake in between the flippers was meant to be some type of snake saver, which would be activated either by a foot pedal, or, if it was up to Python … wait for it … a "pelvic" button that you would have to "bump" to activate and extend the snake. Not kidding!
Without further adieu, here are some pictures of the first completed whitewood.


Second Whitewood Updates/Changes
The second whitewood is in the process of being cut, and will be tweaked to fix some issues noticed in the first whitewood. Their goal is for the machine to play more like a true pinball and less like a redemption/novelty game. Some of the possible changes include:
Move the snake feature and change it's purpose

Change the bottom half of the playfield to a more standard flipper/layout

Move the ball launch from between the flippers to the traditional right side

Add a skill shot

Change portions the backboard and playfields to make the machine easier to service and ship
Future Plans
The plan is still to complete the two whitewoods, then build the 12 sample games. About six of the sample games are already "spoken for" by team members at Circus Maximus, then the remaining games will be sold. If there is enough interest/demand, the game will go into production. Due to the unique cabinet and unique playfield shapes, the game would be more of a custom build instead of being built on a typical manufacturing line.
**EXCLUSIVE: SECOND NEW TITLE BEING BUILT**
This Week in Pinball can reveal that Circus Maximus has been secretly building a second machine alongside Python's Pinball Circus. Why build a second game before the first is completed? For several good reasons – first is the manufacturing challenges mentioned above with Python's Pinball Circus. Another reason is that Python's Pinball Circus is a passion project in memory of Python, and is a much more expensive machine to build than their second project. The final reason – the secret machine will be a more popular title, and would be in much higher demand than Python's Pinball Circus, which would help fund the rest of the Circus project. More details coming in 2018, so stay tuned!
Get alerts for new posts from This Week in Pinball – follow us on Facebook, Twitter, or sign up by email: