Led Zeppelin Pinball – Quick Rules (3M's and Extra Ball)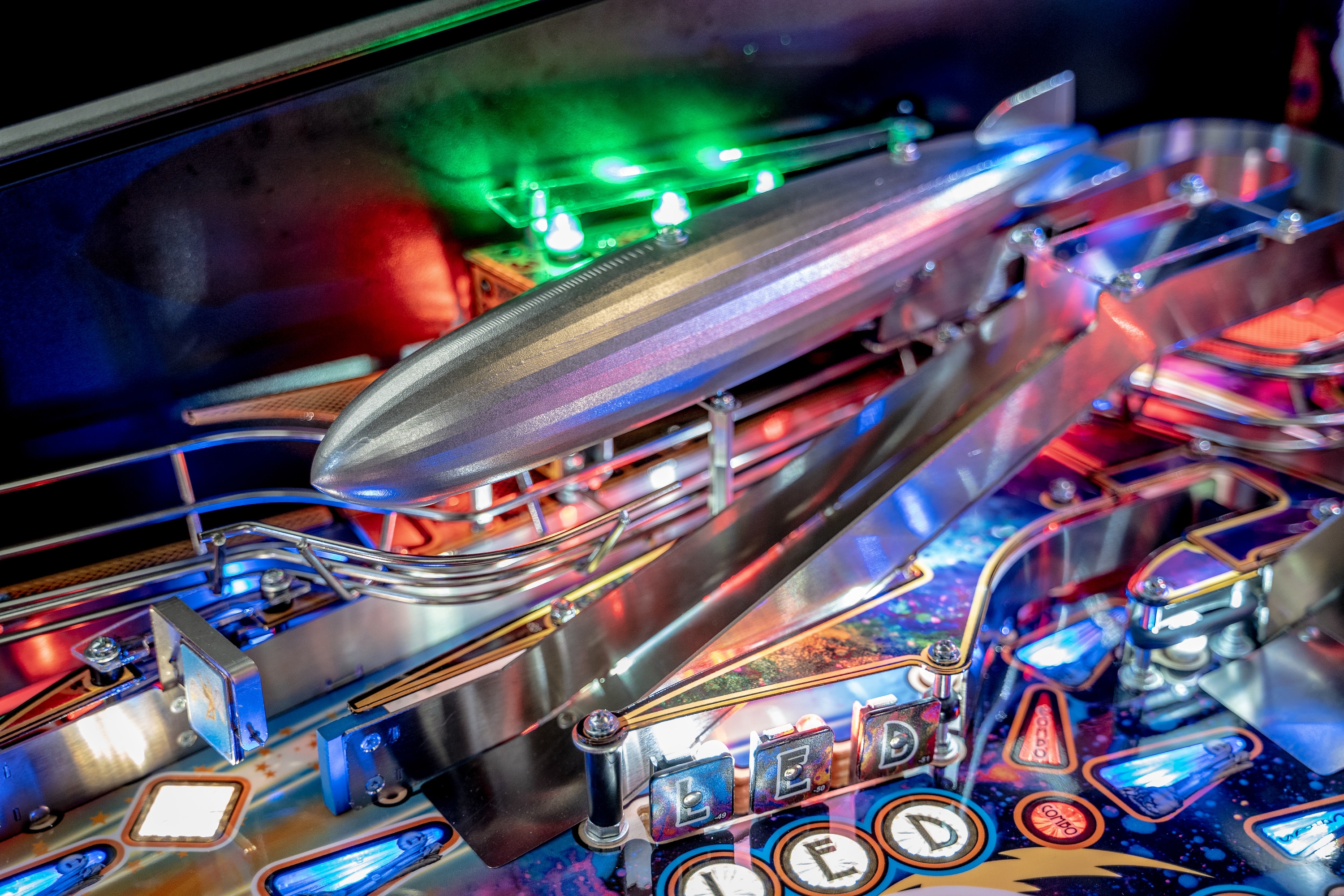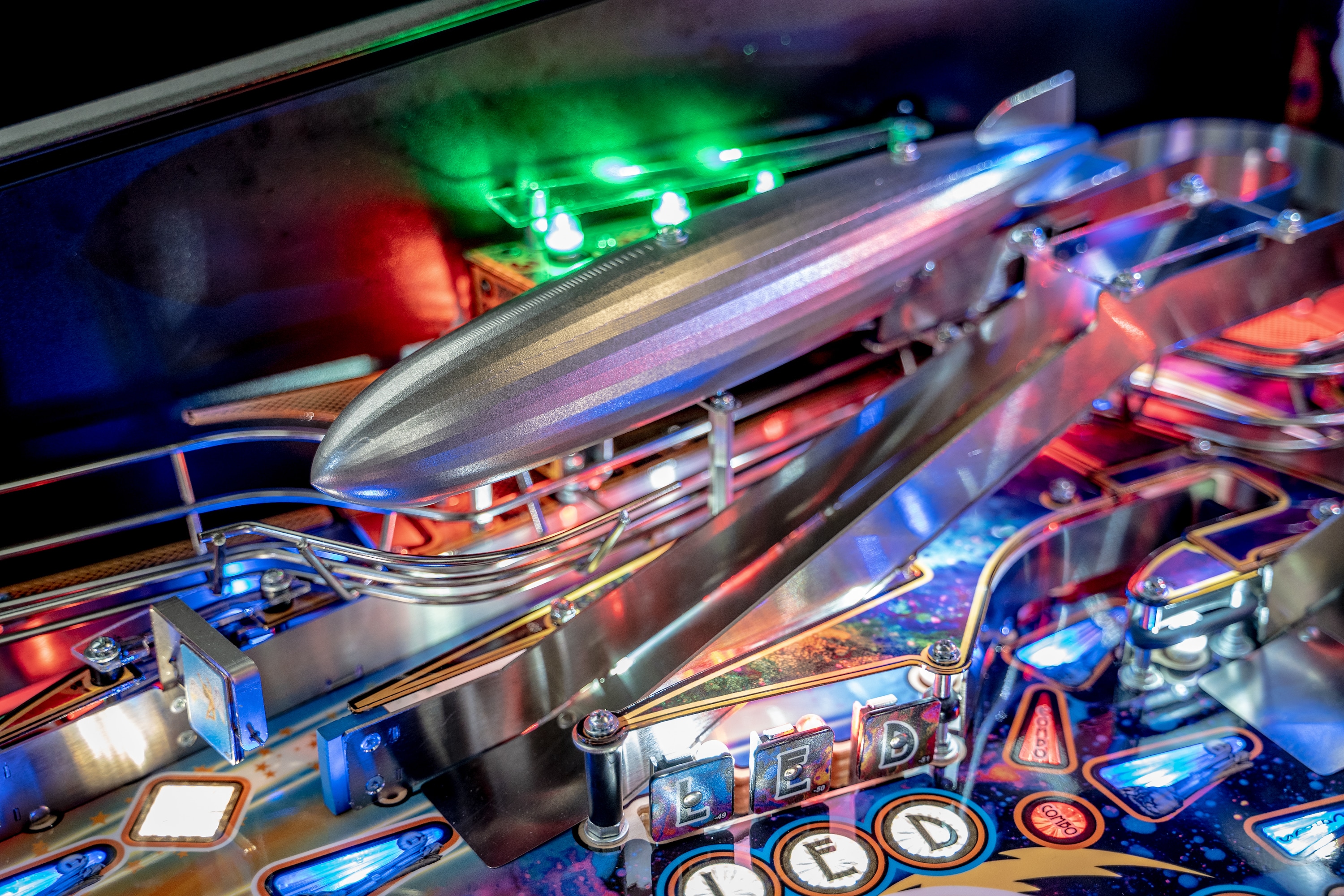 Learn the quick rules to Led Zeppelin Pinball by Stern. Get an idea of the 3M's (Modes, Multiballs, and Multipliers) as well as how to get extra balls.
Modes:
Song Modes
Shots are lit depending on the song selected
Make lit shots to help earn Gold Records
Enough Gold Records collected during a song complete the song
The song continuously plays during each ball. Shots available during the song depends on the section of the song that you are in (verse, solo, chorus, bridge, etc.).
Tour Modes
Shoot the right ramp to light tour modes
Shoot the left scoop to start tours
Completing objects allows you to lock balls for Tour Multiball
Multiballs:
Zeppelin Multiball
Spell R-O-C-K at the standup targets to light locks
Shoot the Zeppelin ramp to lock balls
Lock 3 balls to start the multiball
Shoot all of the lit jackpots to light the super jackpot in the left scoop.
Electric Magic Multiball (Premium/LE Only)
Knock down all of the LED and ZEP drop targets to raise the Electric Magic spinner
Hit the Electric Magic spinner to charge
Once fully charged the Rock Out light will turn green
Hit the spinner again for it to lock the ball and start multiball
Multipliers:
Completing target banks lights a band member symbol under the lock lights. Lighting all of the band members lights the Icarus shot to start the playfield multiplier. Making combos and ending them on the target banks determines your playfield X value.
Extra Balls:
Light an extra ball to be collected in the left scoop by:
Complete 2 tour modes
Complete 4 song modes
Complete 5 Gold Records
---
Video and Detailed Rulesheet:
Stern Official Rulesheet: https://stern-wagtail-1.s3.amazonaws.com/media/documents/Led-Zeppelin-Rulesheet.pdf