Foo Fighters Pinball – Quick Rules (3M's and Extra Ball)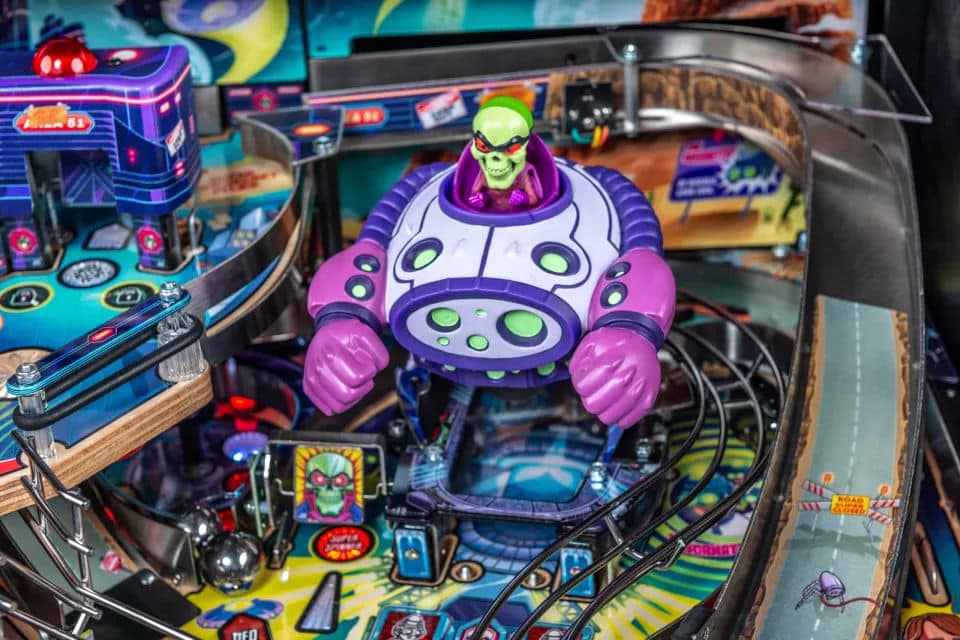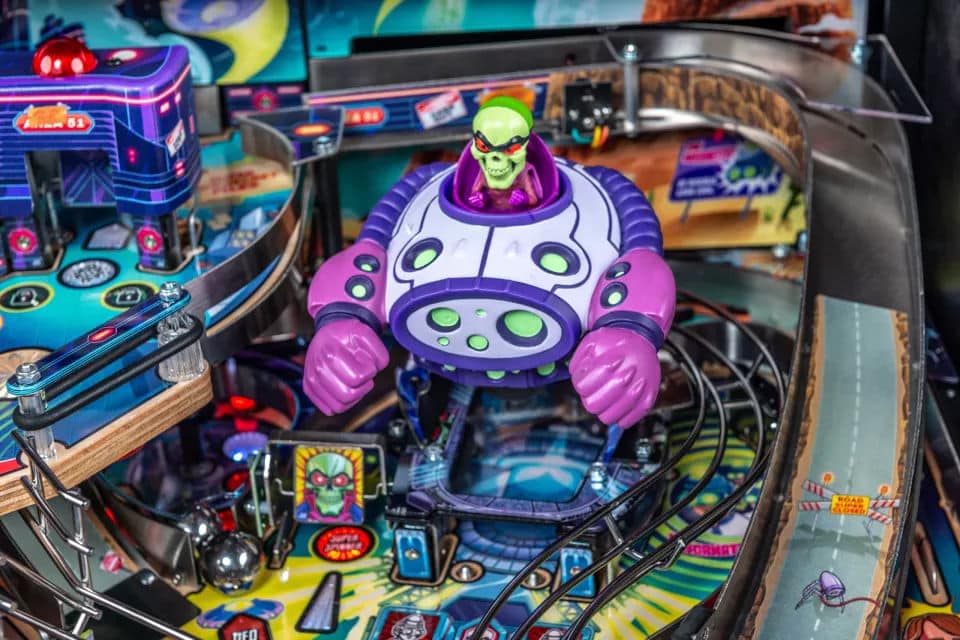 Learn the quick rules to Foo Fighters Pinball by Stern. Get an idea of the 3M's (Modes, Multiballs, and Multipliers) as well as how to get extra balls.
Modes:
Van Modes
Spell V-A-N by hitting white lit shots
Go up the left ramp and the ball will be stopped at the van
Select your city
Every mode will play a corresponding song. There is a timer and progress bar in the top right of the screen.
Multiballs:
Overlord Multiball
Hit the Overlord area until lit
Hit the ball into the Overlord to lock the ball and make it a captive ball
Hit the Overlord captive ball enough times to start the multiball
During the multiball, lock a ball back in the Overlord area to increase scoring.
Area 51 Multiball
On Pro, shoot the right ramp enough times to start Area 51 Multiball
On Premium/LE hit the lock targets on the upper playfield
Multipliers:
Playfield multipliers are gained by the Rock-O-Meter at the right lane right above the shooter lane. Hitting the Chris right orbit will loop the ball back down through the Rock-O-Meter until it is maxed.
Shot multipliers are gained by hitting one of the Ray Gun Targets in the inlanes and then hitting the next shot to multiply it.
Bonus multipliers are gained by knocking down one or two of the Mod-ulator drop targets. Then sneaking by the third drop to hit the long standup bar target. This will give you a bonus multiplier, but the drops will go back up.
Extra Balls:
Light an extra ball at the right hand target below the Ka-Foom Kicking Target by:
Completing Modes
Completing Bot awards
---
Video and Detailed Rulesheet:
Stern Official Rulesheet: https://insider.sternpinball.com/insider/games/121/instructions