deeproot Pinball Launch Delayed | JJP: New Game Coming in October | Keith Elwin Interview | AIQ LEs Shipping | Oktoberfest Code Update | Smokin' Hobbit Topper | Interview with David Van Es | The Raymond Files | TPF Announcement

— QUICK HITS —
deeproot Pinball Update: Launch is Delayed
TWIP will have a comprehensive overview and deep dive regarding deeproot Pinball's launch later today.
We also plan to include an interview with Robert Mueller. Keep any eye out for the post later today!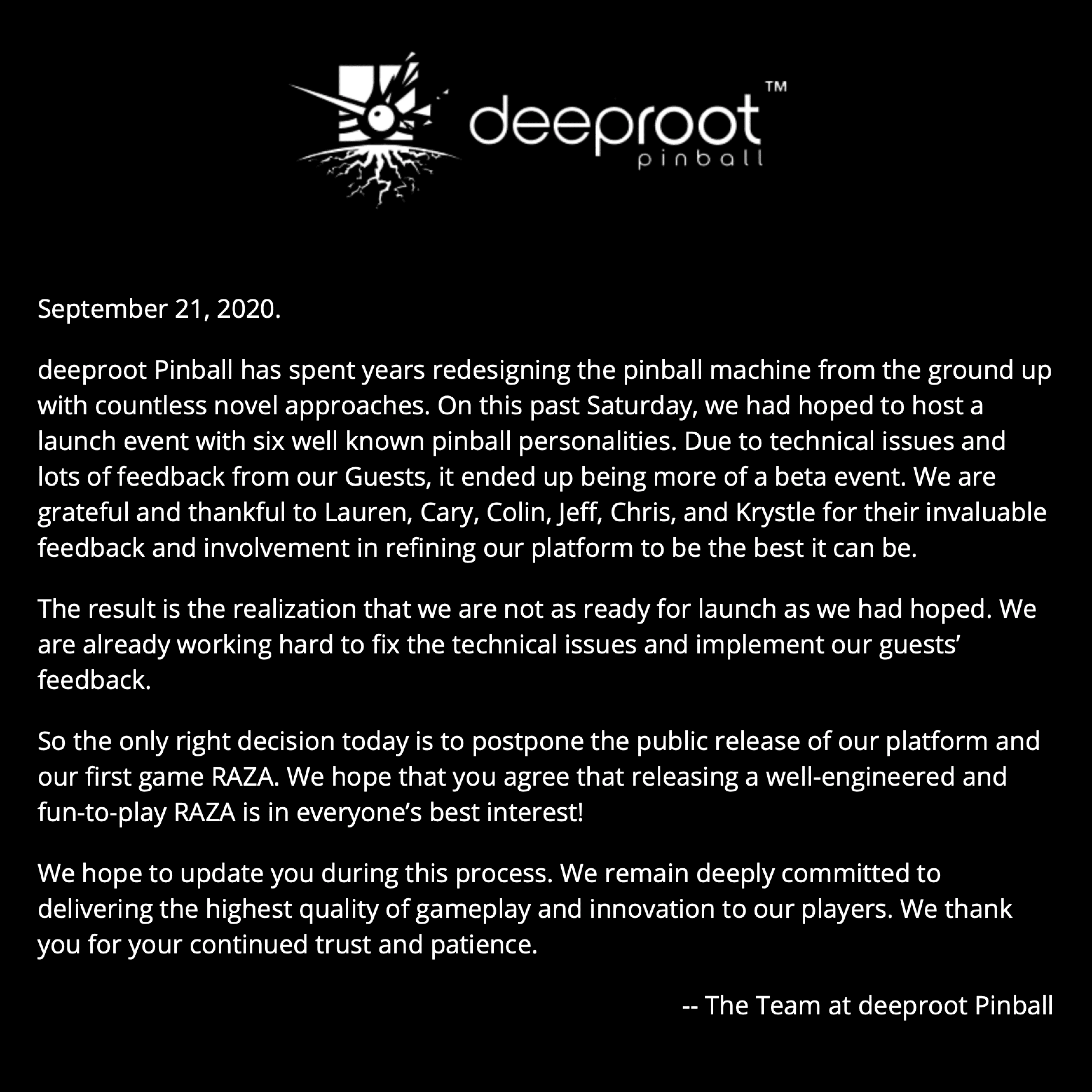 As mentioned in the above announcement from deeproot, myself and other guests gave feedback during and after the event, and I definitely agree that postponing launch was the right decision. The interview with Robert Mueller I mentioned above earlier on this morning's post was to address feedback from myself and the other guests that attended. I am not sure yet if we'll have an interview with Robert regarding this postponement. – Jeff
---
Jersey Jack New Reveal Coming in October
Our friends at Jersey Jack Pinball confirmed last week that their next title would be coming in October!!
The game is heavily heavily heavily rumored to be Guns 'N Roses. Stay tuned!!
---
Last Week's Poll Results
---
The Super Awesome Pinball Show: Keith Elwin Interview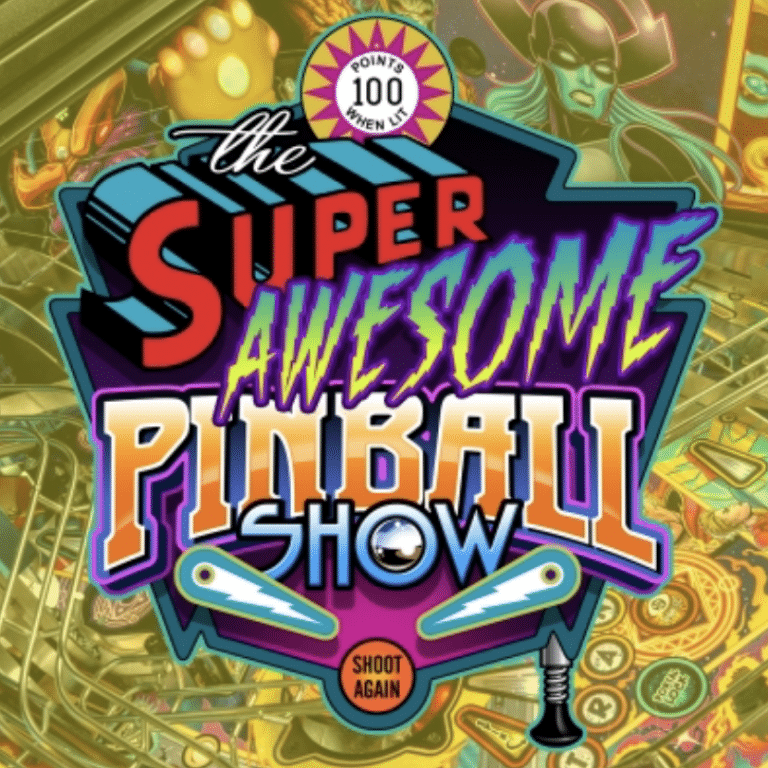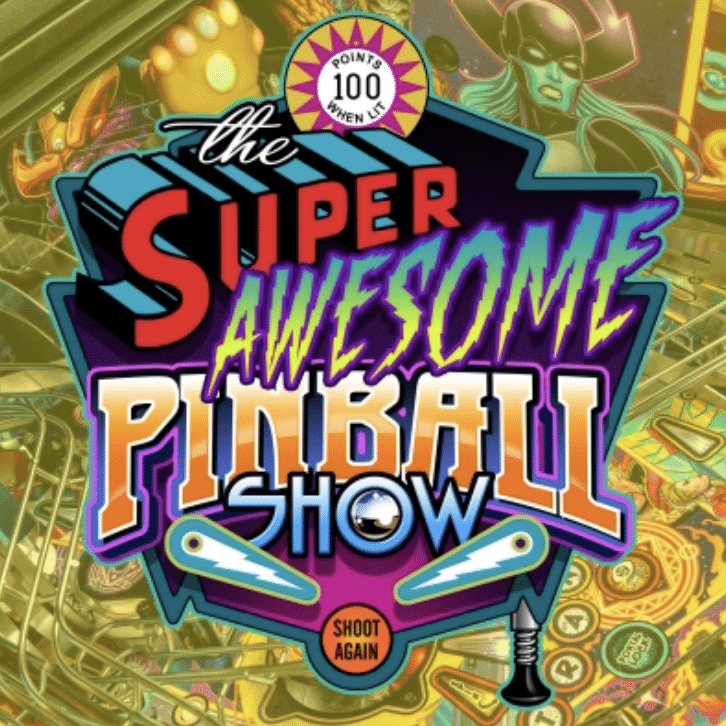 Our friends at The Super Awesome Pinball Show interviewed the one and only Keith Elwin last week! Here are just a few highlights:
On design:
Keith: Layout wise, I am trying to stick to what is fun and trying to not copy too much of myself. For example on Jurassic Park I wanted shots way off to the sides that were important. Most people liked that and some people did not like that…they said the shots…were lower than what they're used to. So when I approached Avengers I [thought] I am going to do the opposite of Jurassic Park I'm going to put the shots more where people are used to them. More of a traditional – I wouldn't call it a fan layout – but it is more of a traditional layout where most of the important shots are up the middle. And the shots on the side – I won't say they're not important, but they're not sharpshooter like shots.
On working with Raymond Davidson and both of them being top players and doing rules:
Keith: We're talking about rules and modes and I keep reminding him – this game isn't for "us" [as top players], we can put stuff for us in it but we need to put a lot of stuff close to the start button. A good example is the soul gem button where you get a certain amount of flips. The first iteration of that was almost impossible…we gotta make this to where it is a little bit challenging but we don't to totally frustrate novice players…hardcore players are going to like it because you get a bonus for how many flips you have left, and novice players just getting through it is going to be satisfying.
On the lag between finishing the design and the release of the game:
Jeff Parsons: You mentioned on Facebook that Avengers was designed before Jurassic Park was even released…tell us about that…was the game basically complete before Jurassic Park was revealed?
Keith: So there is a bit of a lag between when the game is done … we have to design the game, it has to be prototyped, we shoot it, ok it shoots. Now we give it to the programmer and the programmer has it for six months. There is a good amount of time when the programmer is putting all the rules in that the designer has to start working on his next game. So before Avengers was released I finalized some design stuff on game #4.
On if there is a mode like Escape Nublar:
Keith: Yes, right now we have a Battle Royale. It is in the ship code – there are no callouts for it but it is there, we still need to go through and polish that up. It is a mode where it is six Avengers vs five of the Black Order. It is semi based on flips – you have x amounts of flips or x amount of time. And if you use up your flips or you run out of time you take damage. And if you drain you take a lot of damage. Basically you need to fight each Black Order member with your character. Once your character dies then a new character comes in with a full health bar and you get you restored flips and time – you're battling through the Black Order. It is a fun mini-mode, there is a timer and a score.
Keith also talks about how he deals with stress, the team that he works with at Stern, talks about going on Pinside to look at feedback, talks about Rick Naegele and how much work he does, talks about Raymond Davidson and working with him, talks about the stream of the game with Jack Danger, the depth of the game, that it was a coincidence that the pinball machine was released when the video game was released, talks about framing out the rules, talks about doing the game during COVID and that the hardest part was the sound and working remotely with Jerry Thompson and the challenges with the sound, the reason they chose the comic book Avengers instead of the movies (licensing), his development of whitewoods and the tweaking whitewoods, shares that all the designers have the same Bill of Materials (BOM), talks about "nerfing" the multi balls and keeping a lot of the points on single ball play, talks about taking things out of the Premium/LE model for the Pro model, talks about working with Jeremy Packer, how he is looking forward to seeing how people will mod the Infinity Quest glove/gauntlet, his thoughts on the Silverball Swag GOAT shirt, and much more.
Check out the full podcast here!!
---
Avengers: Infinity Quest Limited Edition Shipping
Our friends at Stern Pinball shared last week that the first LEs were now shipping – check it out!!
>
---
Oktoberfest Code Update
Our friends at American Pinball released a new code update for Oktoberfest which includes additional lighting effects, additional callouts, and more modifications and enhancements – check it out!
---
The Art of Pinball: Hobbit Topper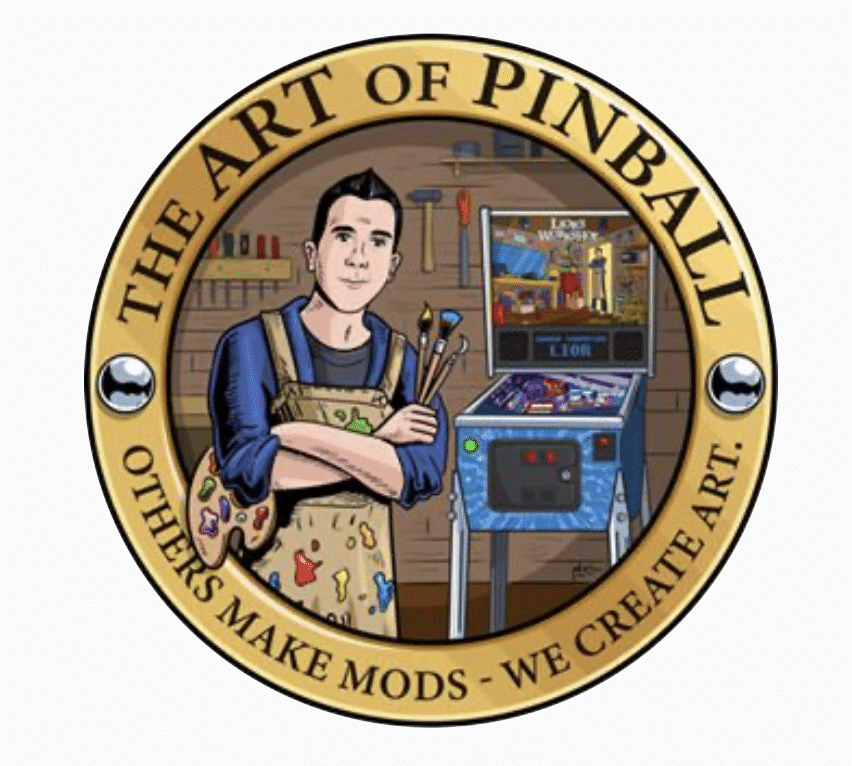 **Before starting this – please note that unfortunately this topper is NOT FOR SALE.**
Our friends at The Art of Pinball released video and images of a super cool Hobbit Topper!! This topper has a feature where Smaug BREATHES SMOKE. Check out that feature at 1:40 into the video, and check out the full topper video below!! (Note: You may need to click "Watch this video on YouTube" if the embedded version doesn't play.
>
Lior from The Art of Pinball also shared his story on making this topper which you can find here!
Although this topper is not for sale, The Art of Pinball is currently working on a topper for Stern's Jurassic Park that should be for sale soon – keep an eye out!
---
Dr. John: Interview with David Van Es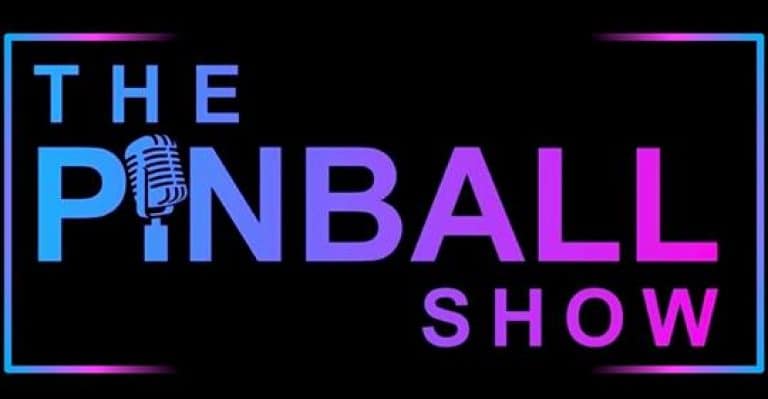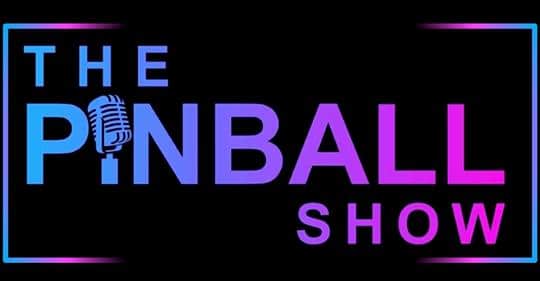 On Monday's edition of The Pinball Show, correspondent Dr. John interviewed David Van Es from Spooky Pinball – here is just one highlight:
On working as a designer and being involved in licensing:
Because I am involved in the licensing side of things, you get to see what potentially is out there. Then you start thinking about what if I had this license and I could do "this" with the license – I could do this shot or do something with the ball. The right combination and an opportunity opened up for a slot at Spooky.
Check out the full podcast here.
---
Stern All-Access Insiders: The Raymond Files
This is for those that are all access (paid) Insiders at Stern – the first episode of The Raymond Files with Raymond Davidson:
Click here to become a Stern Insider!
---
Texas Pinball Festival Announces 2021 Plans
Fingers crossed!!
---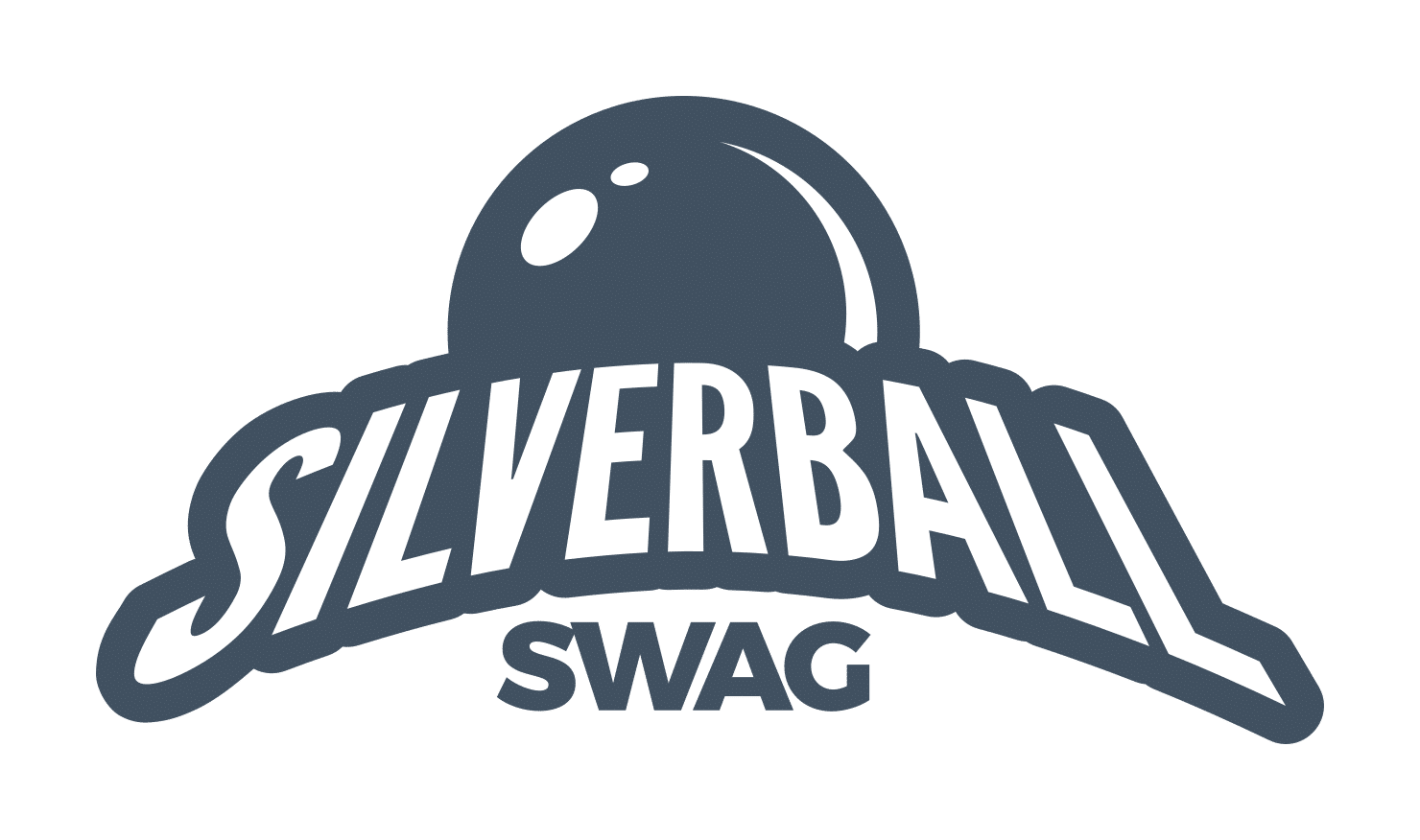 ---
Other Quick Hits:
Happy birthday Marc Silk, Ryan White, Rachel Bess, Christopher Franchi, Paul Kiefert, and Chuck Wurt!!
---

Other Manufacturers
More

Team Pinball: The Mafia

Circus Maximus: Kingpin, Python's Pinball Circus

Homepin: Thunderbirds, Chinese Zombies

Suncoast Pinball: Cosmic Carnival

Great Lakes Pinball: Exposé

Haggis Pinball: Wraith, Celts

Pinball Brothers: Queen?, Barry Oursler's Original Theme?, Playboy?

Dutch Pinball: Bride of Pinbot 2.0, Bride of Pinbot 3.0 (on hold), The Big Lebowski (production/legal issues)

Silver Castle Pinball: Timeshock

Phénix Pinball: Goblin Contest

Pinball Adventures: Punny Factory, Sushi-Mania, Ninja Mania, First Class, Canada Eh!

Disclaimer: Any articles, interviews, or mentions of pinball manufacturers or pinball products is NOT an endorsement.