Deadpool is the newest title from Stern Pinball! Below is an in-depth Overview of the machine, based on the information Stern has released and the stream of the Pro version machine from Dead Flip. Watch the full stream here!
---
OVERVIEW OF DEADPOOL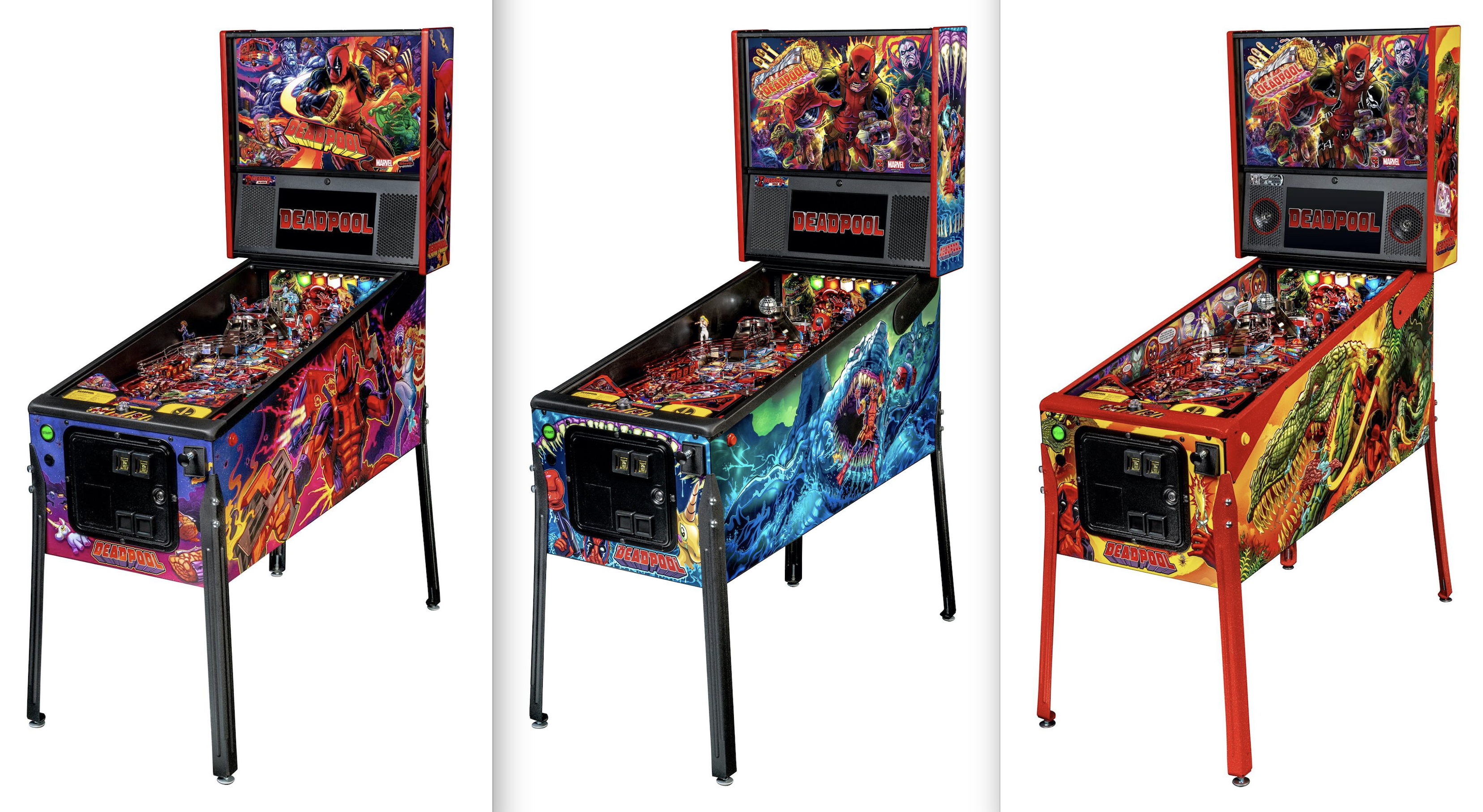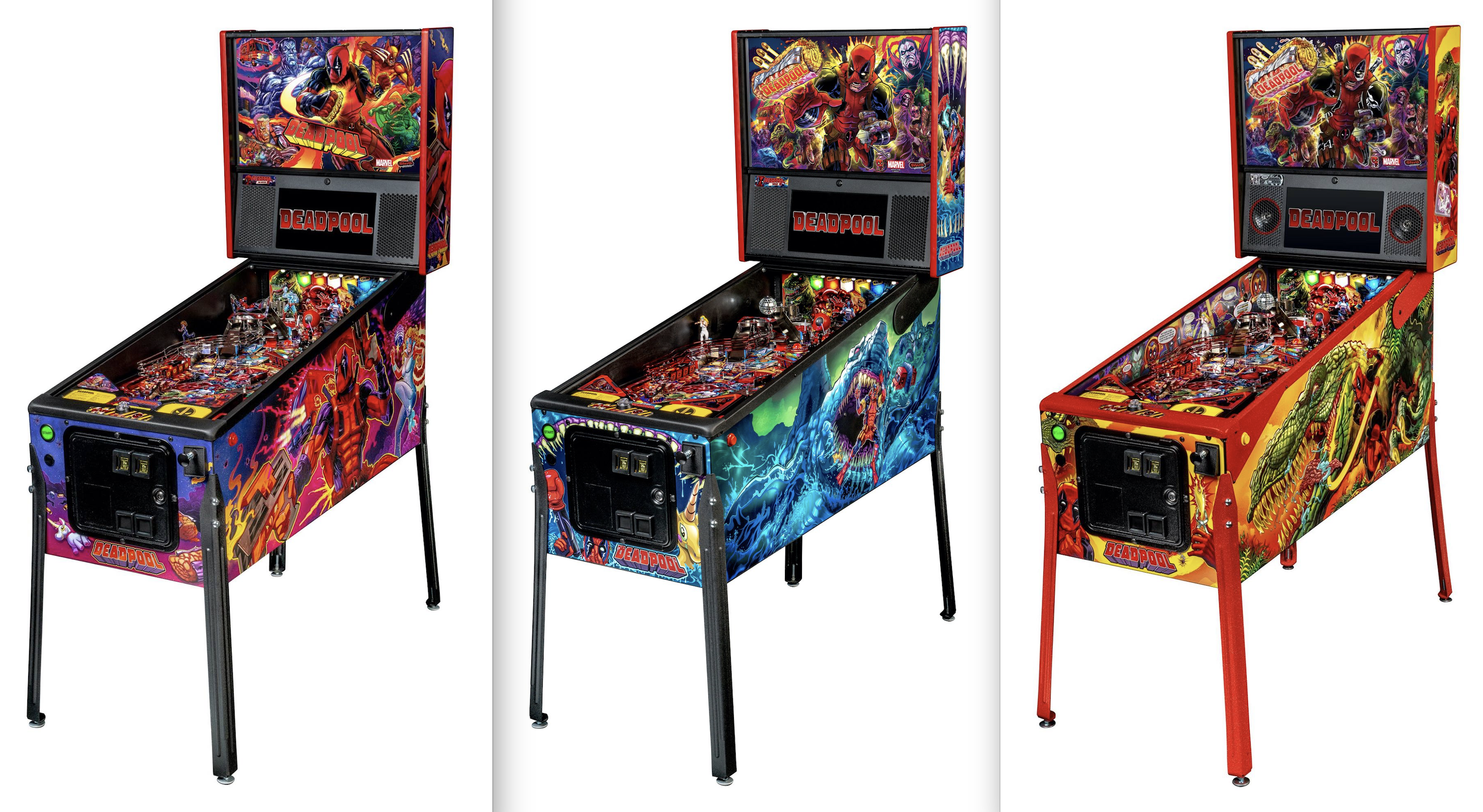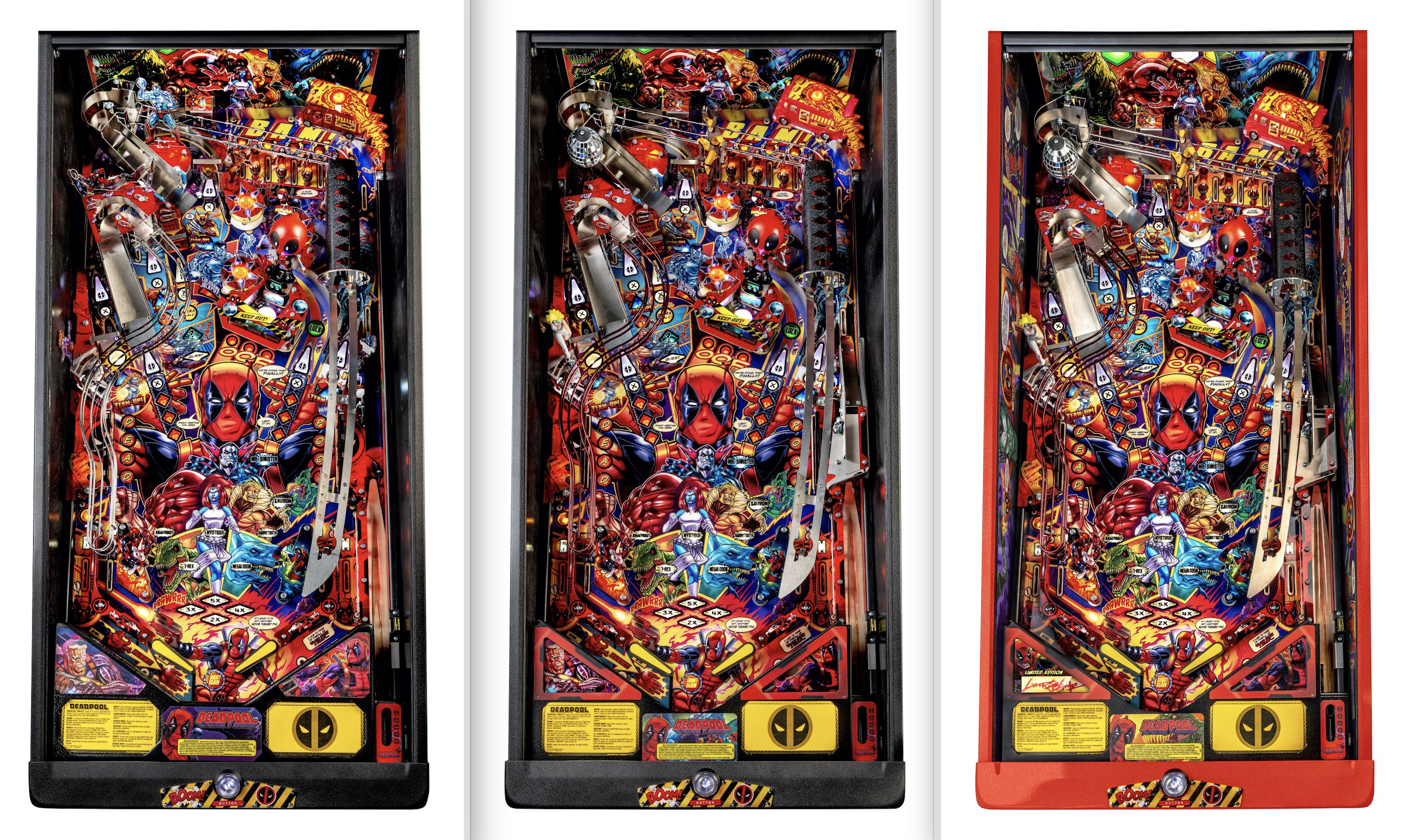 Price
Pro

MSRP: $5,999
Street Price: ~ $5,600

Premium

MSRP: $7,599
Street Price: ~ $7,300

Limited Edition

MSRP: $8,999
Street Price: ~ $8,800
Who's Who
Design: George Gomez
Software: Tanio Klyce
Artwork: Jeremy Packer (AKA Zombie Yeti)
Animation: Chuck Ernst
Script Writer: Brian Posehn
Voices

Deadpool: Nolan North
Lil' Deadpool: Brian Huskey
Dazzler: Jennifer Lafluer

Many others – Watch Tim Sexton introduce the full team here!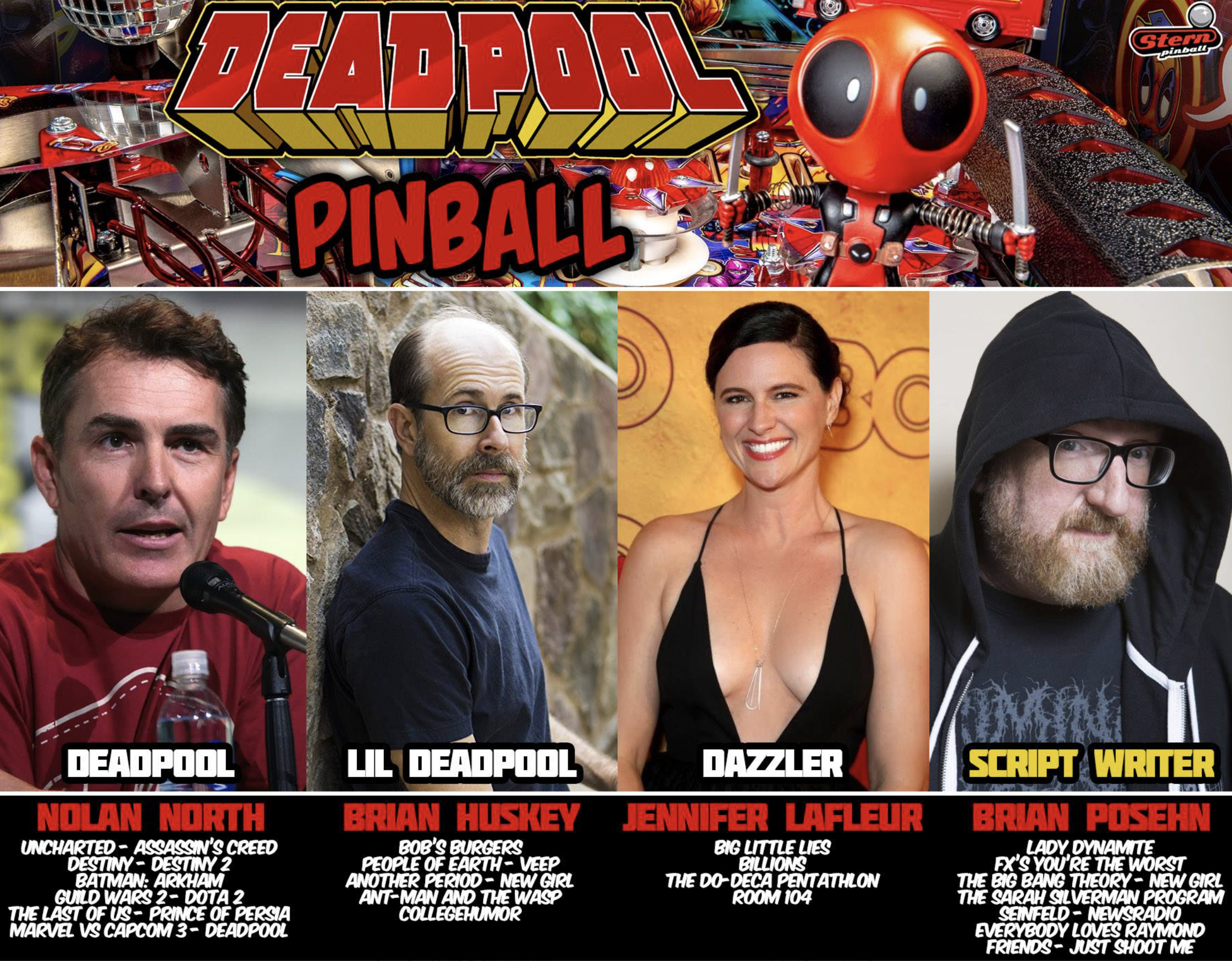 Features
Well known actor Nolan North stars as the eccentric voice of Deadpool
3-bank drop target with a ball lock that's guarding a custom molded Lil' Deadpool bash toy target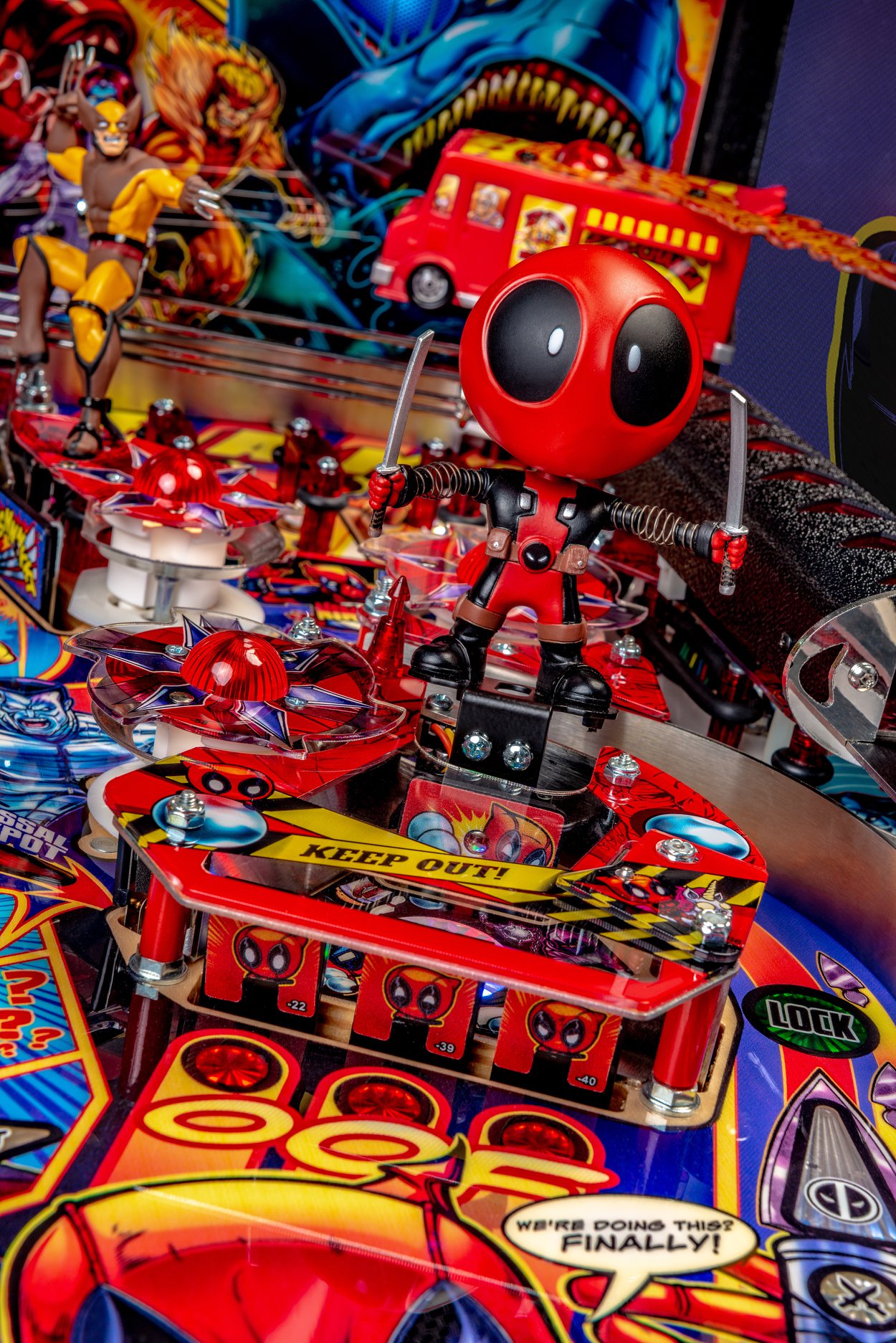 Two stainless steel and wireform ramps with a Katana Sword ramp return
Soundtrack featuring 11 original tracks
Two flippers
Two spinners
Features on Premium and Limited Edition Models:
Additional 8 drop targets
Motorized disco ball with disco illumination effects
Custom molded Wolverine and Dazzler action figures, custom molded chimichanga truck time machine
Actuated up/down ramp that feeds the right flipper from the left orbit, keeping the action continuous and fast
Custom "Deadpool's Mix Tape" cassette featuring 11 original music tracks with sleeve art by Zombie Yeti (Premium Only)
Features on Limited Edition Models:
Anti-reflection pinball glass
High powered speaker system
Illuminated speaker rings
Mirrored backglass
LE Exclusive art blades
Powder coated trim
Shaker motor
12" Vinyl LP featuring 11 original music tracks with cover art by Zombie Yeti
---
RULES AND CODE
Overview
(PLEASE NOTE!! This is what I could pick up from the stream, so some parts are missing and/or incomplete!)
The Pro versions are shipping with code version 0.81.
According to the Stern Pinball website:
"Deadpool" is known as the "Merc with a Mouth" because of his talkative nature & is notorious for his outrageously funny offbeat humor which is featured throughout the game. Players will be immersed in the Deadpool universe, teaming up with iconic X-Men characters Wolverine, Dazzler, Domino, and Colossus as they battle against infamous villains Juggernaut, Sabretooth, Mystique, Sauron, and Mr. Sinister. Players will also tag along with Deadpool on his time machine quests as he battles against the T-Rex and the Megalodon.
You begin this game in Deadpool's bunker, with Dazzler, Colossus, Wolverine, and Domino. They're hanging out having a good time playing some retro Stern games. Deadpool is front and center, playing his new Deadpool LE pinball machine.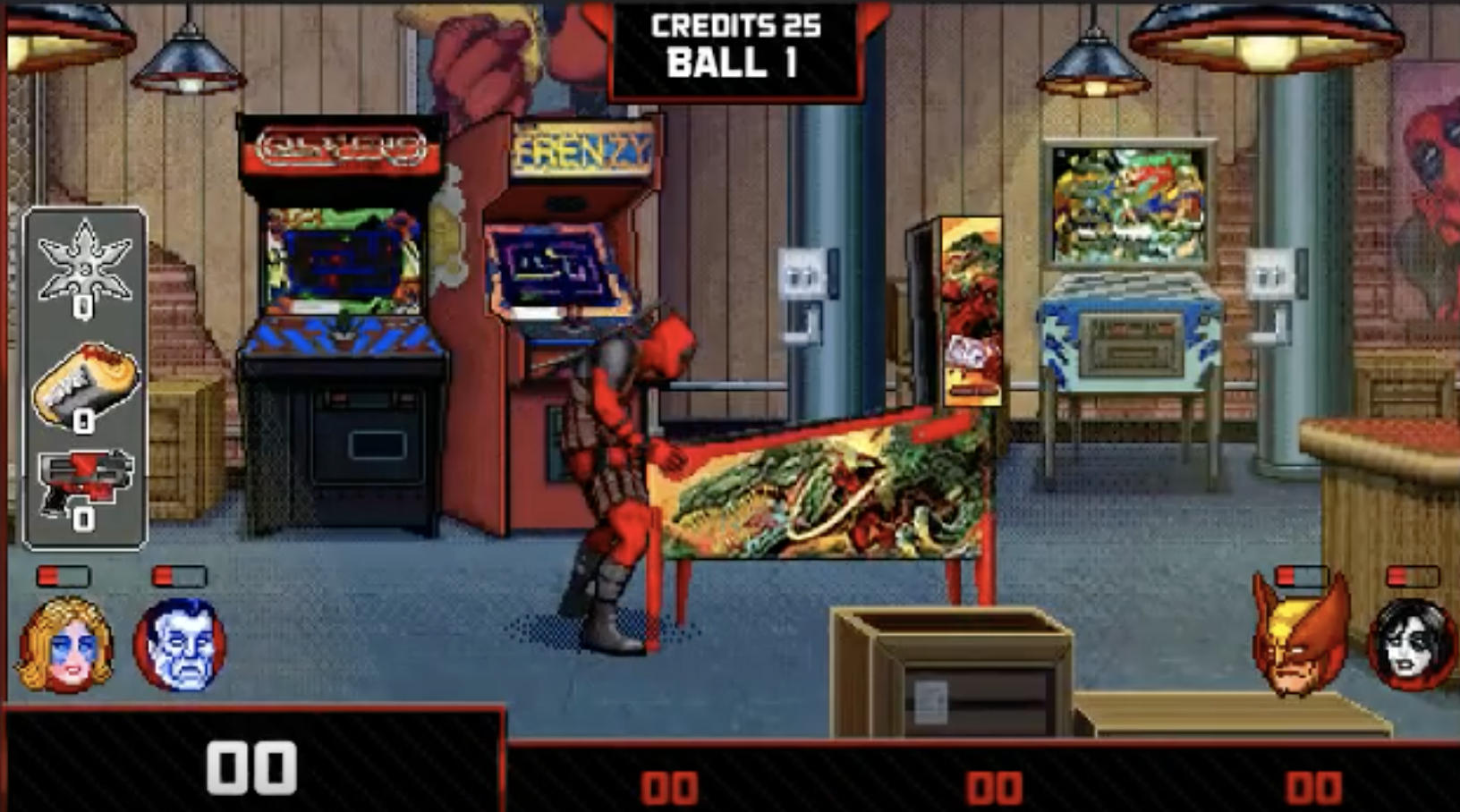 It is worth noting, this is the first Stern Pinball machine in a while (since Batman '66?) where the player does not make a "choice" before starting a game, such as picking your song or path.
---
MAIN MODES
In the main storyline, there are two types of modes – BATTLES and QUESTS. You light and play these modes in the following ways:
BATTLES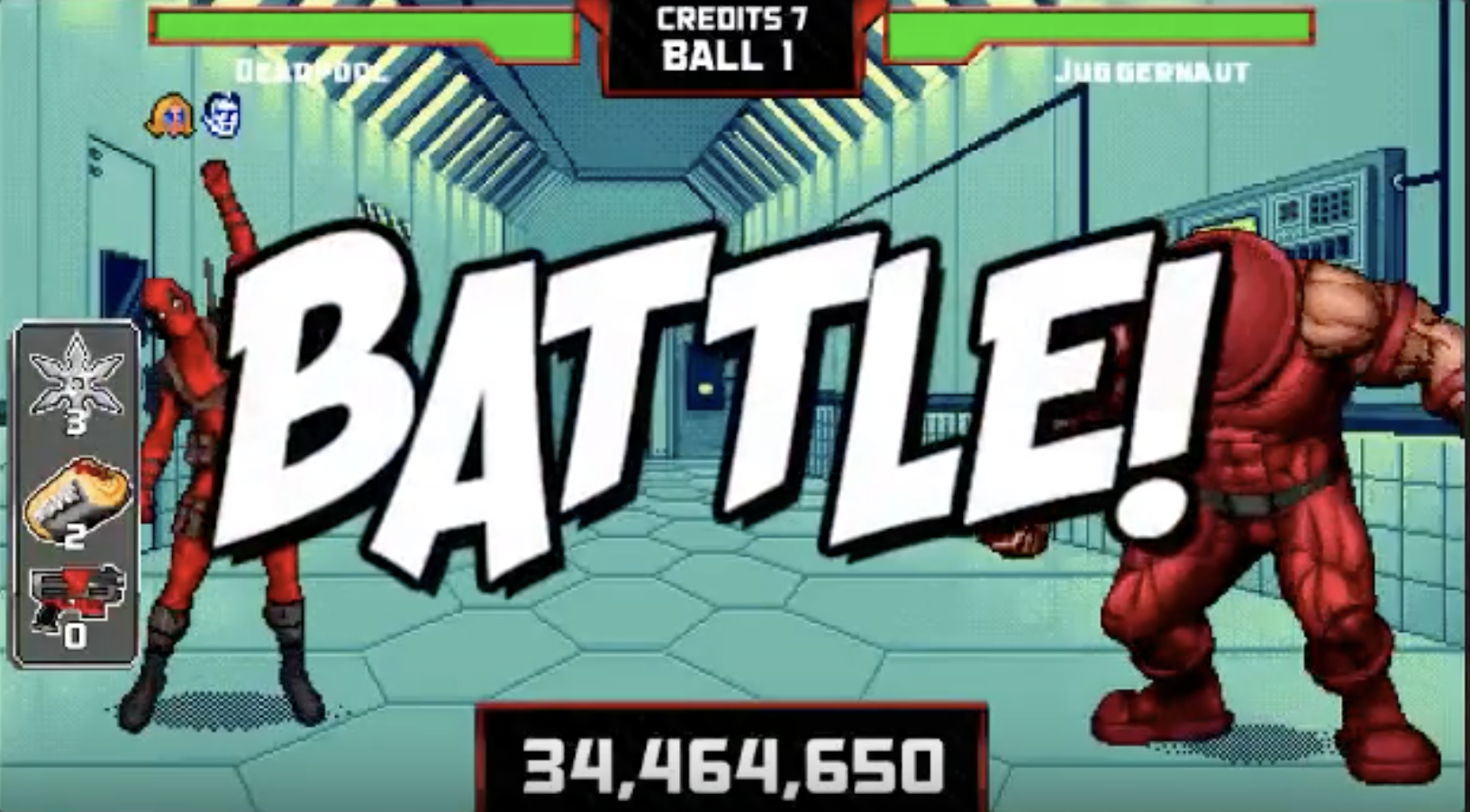 Light Battle by spelling D-E-A-D on the Deadpool targets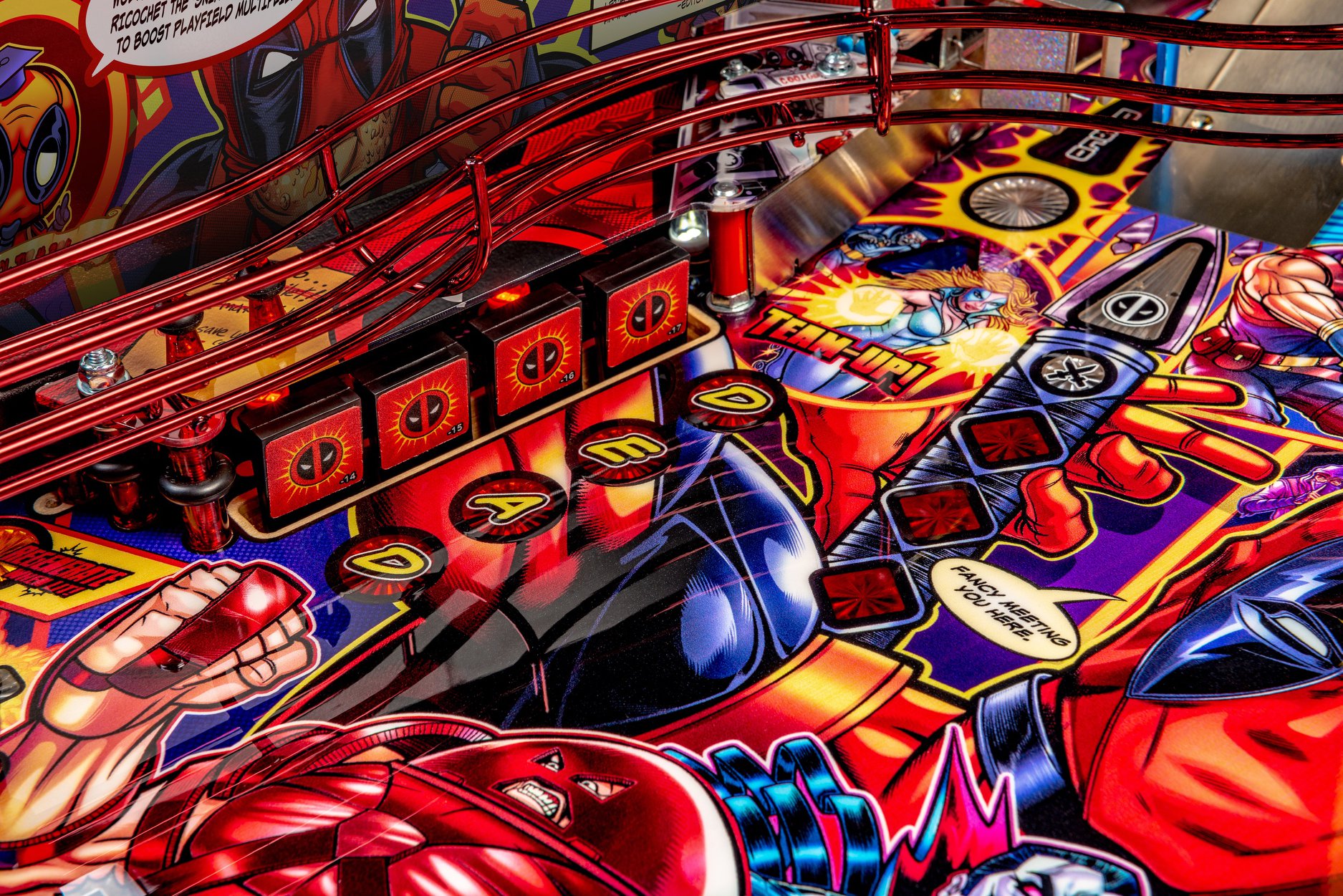 Shoot scoop, then Choose your Battle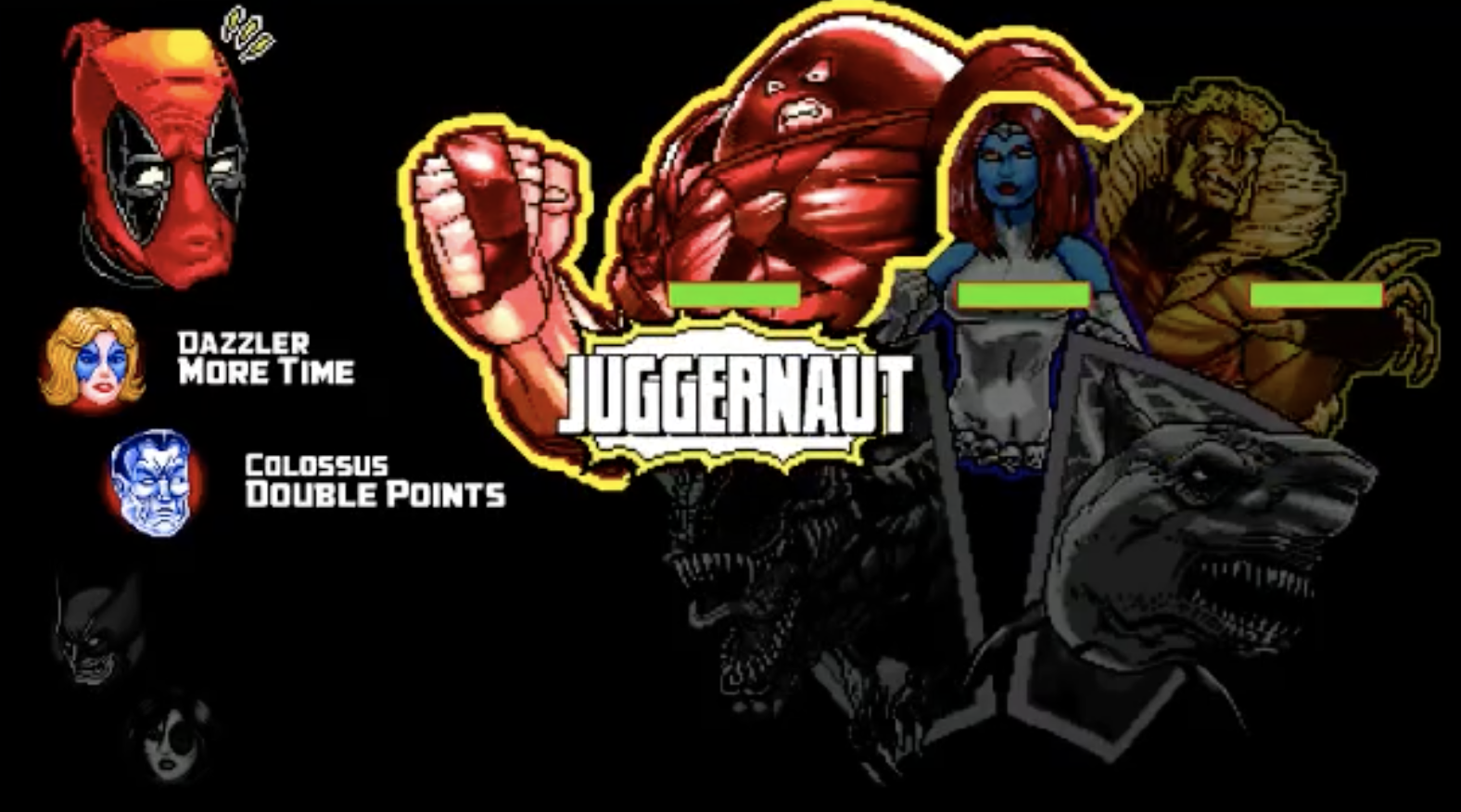 Shoot lit shots to defeat enemies

Juggernaut: shoot DEADPOOL targets, then shoot lit orange shots
Sabretooth: shoot left spinner, middle spinner, right orbit
Mystique: shoot center, then center and ramps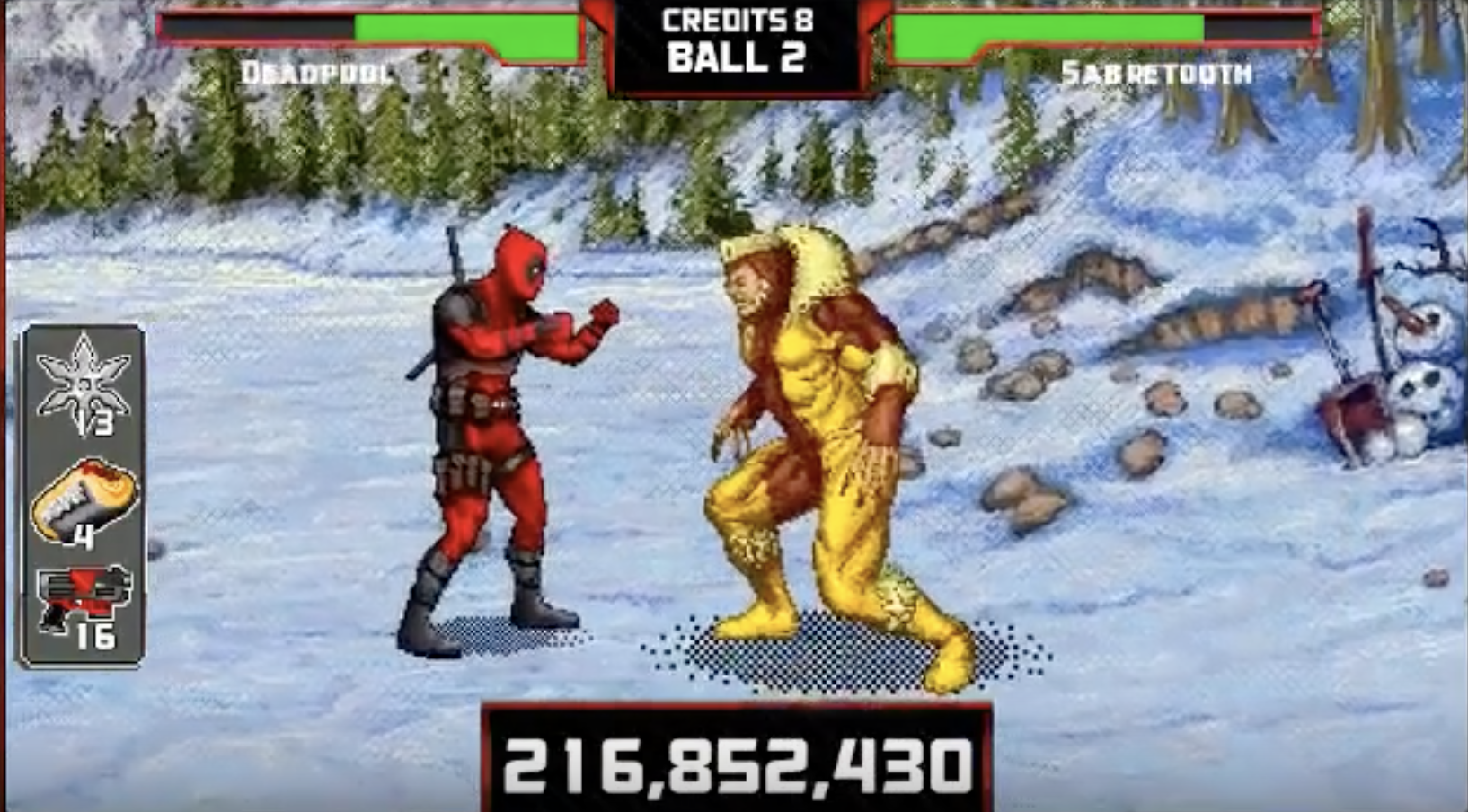 They get stunned after their life bar has gotten low, and you have 15 seconds to shoot the scoop for the Final Shot to complete the mode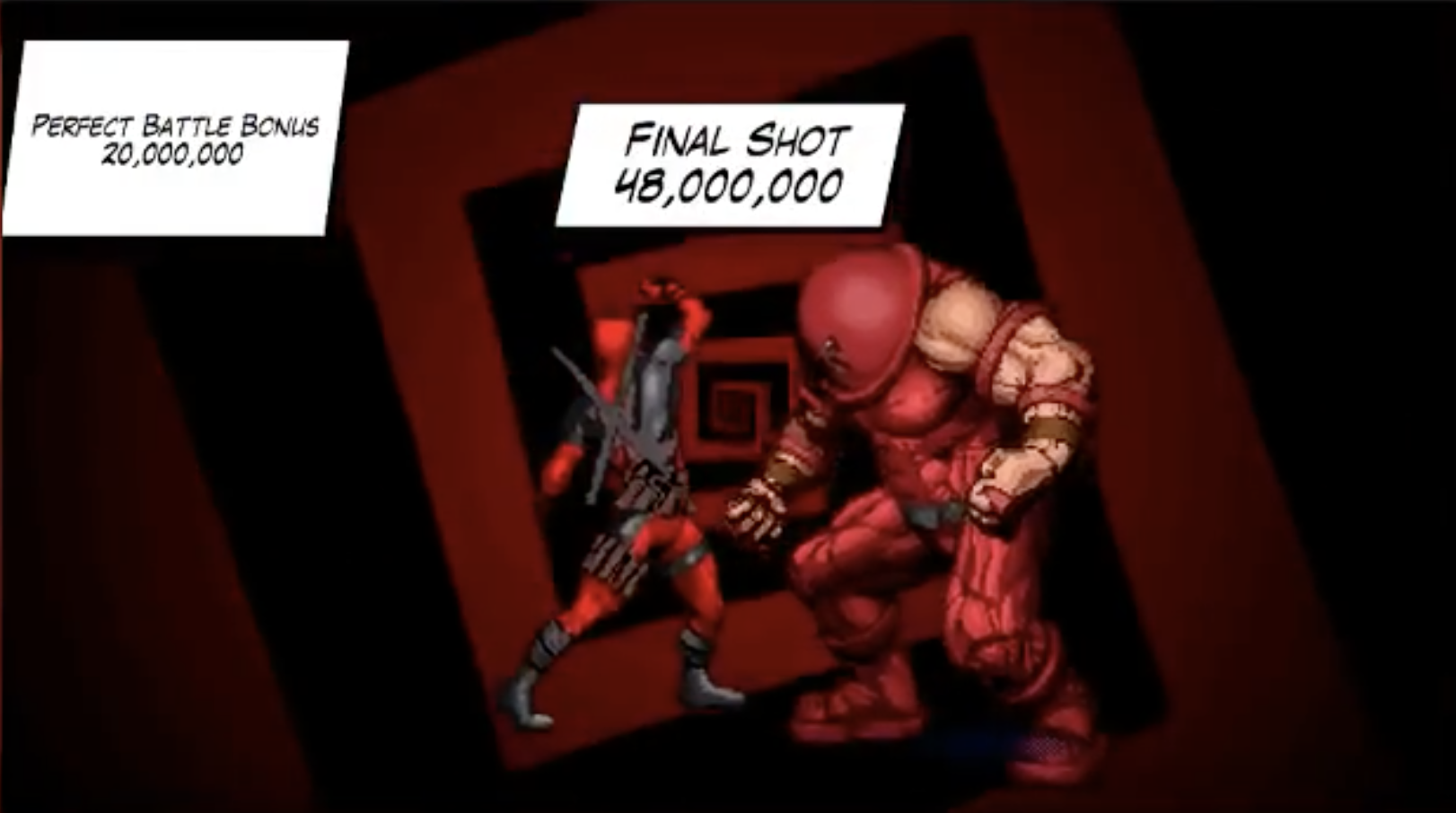 ---
QUESTS
Shoot Right Orbit for the chimichanga truck, shoot orange shots to collect Chimichangas and punch your chimichanga punch card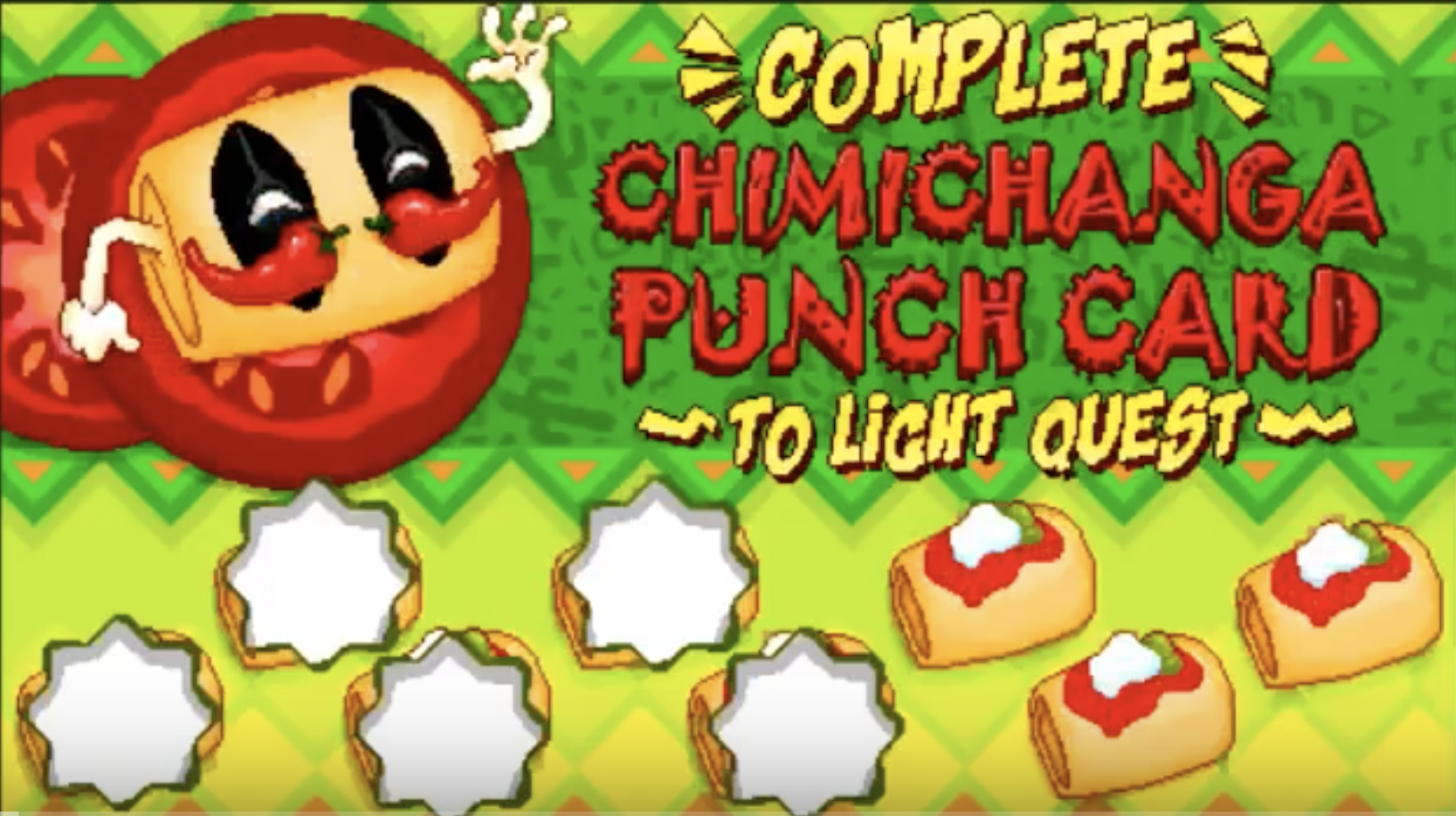 Once the chimichanga punch card is cashed out, QUEST lights at scoop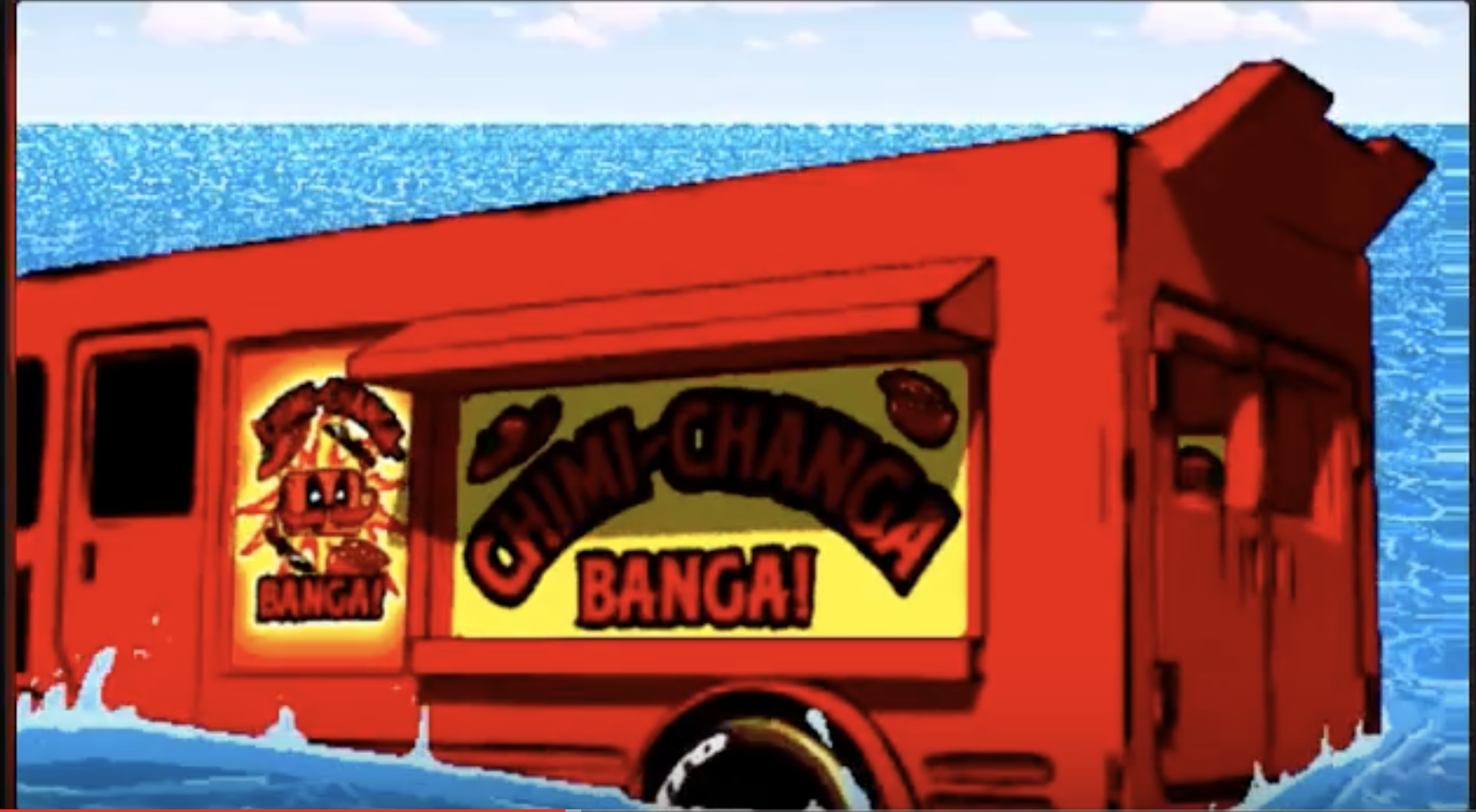 Shoot Scoop and Deadpool takes the chimichanga truck and travels through time to battle the T-Rex or Megalodon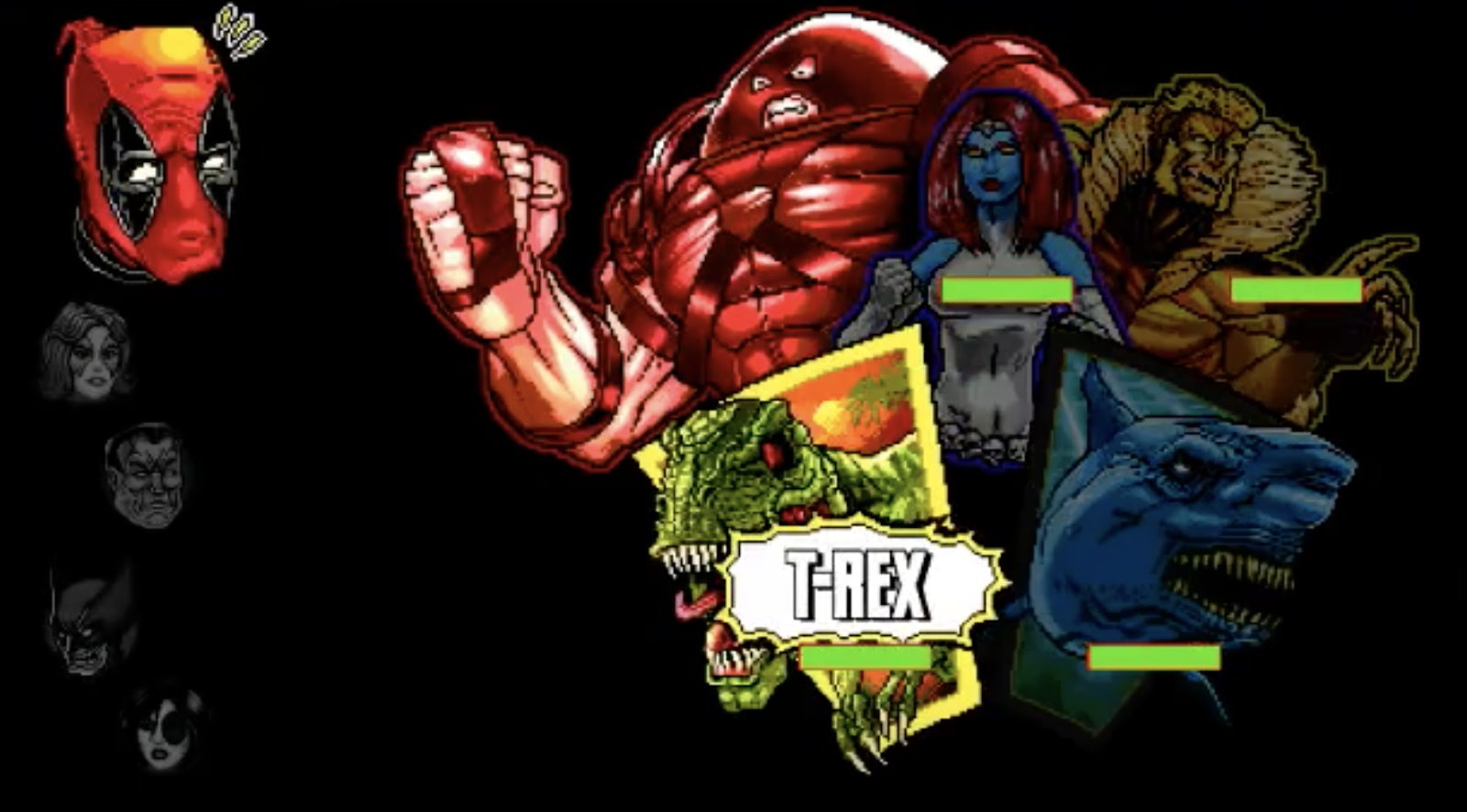 T-Rex mode: shoot lit shots, throw bombs at TRex by shooting Lil' Deadpool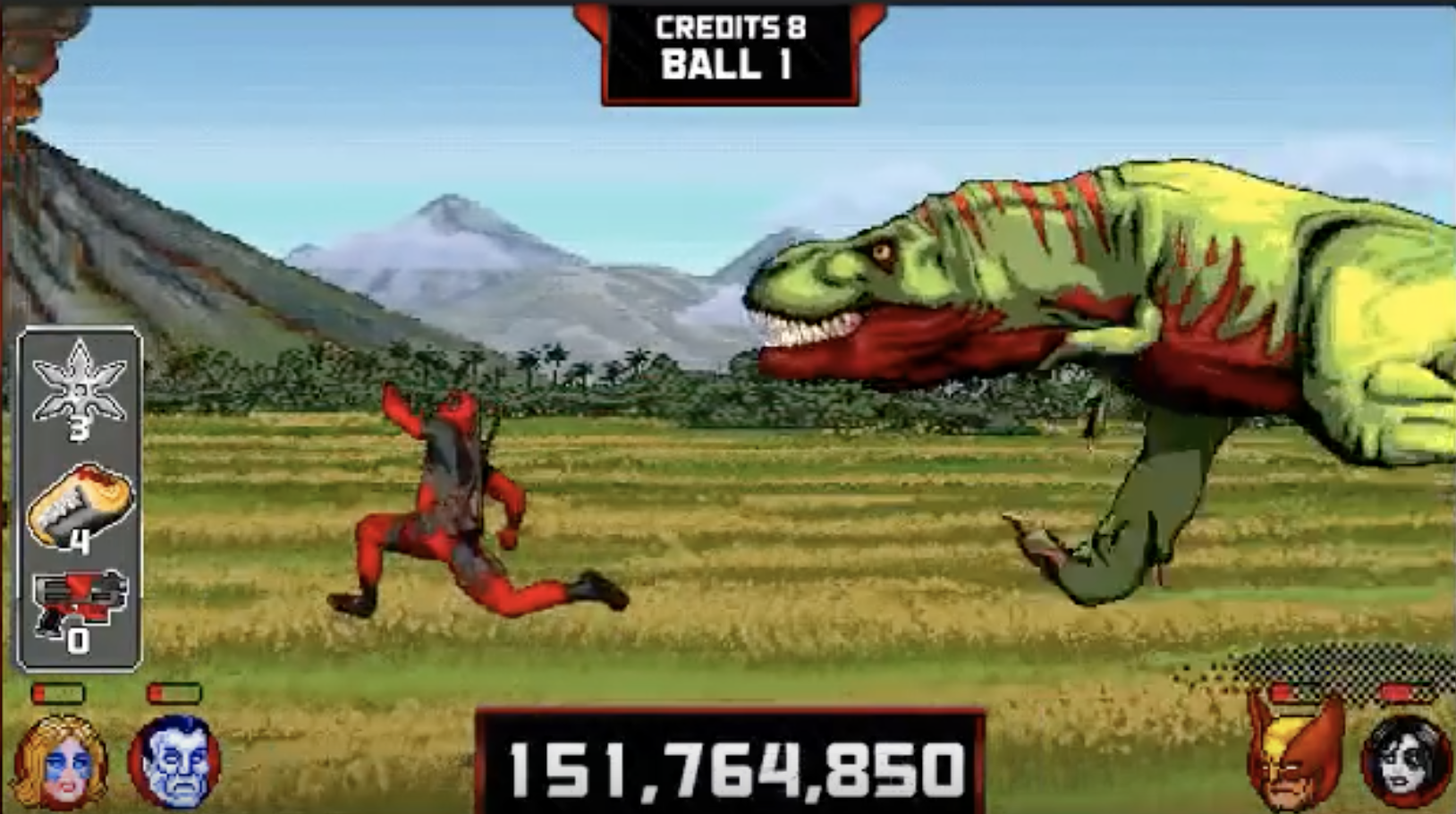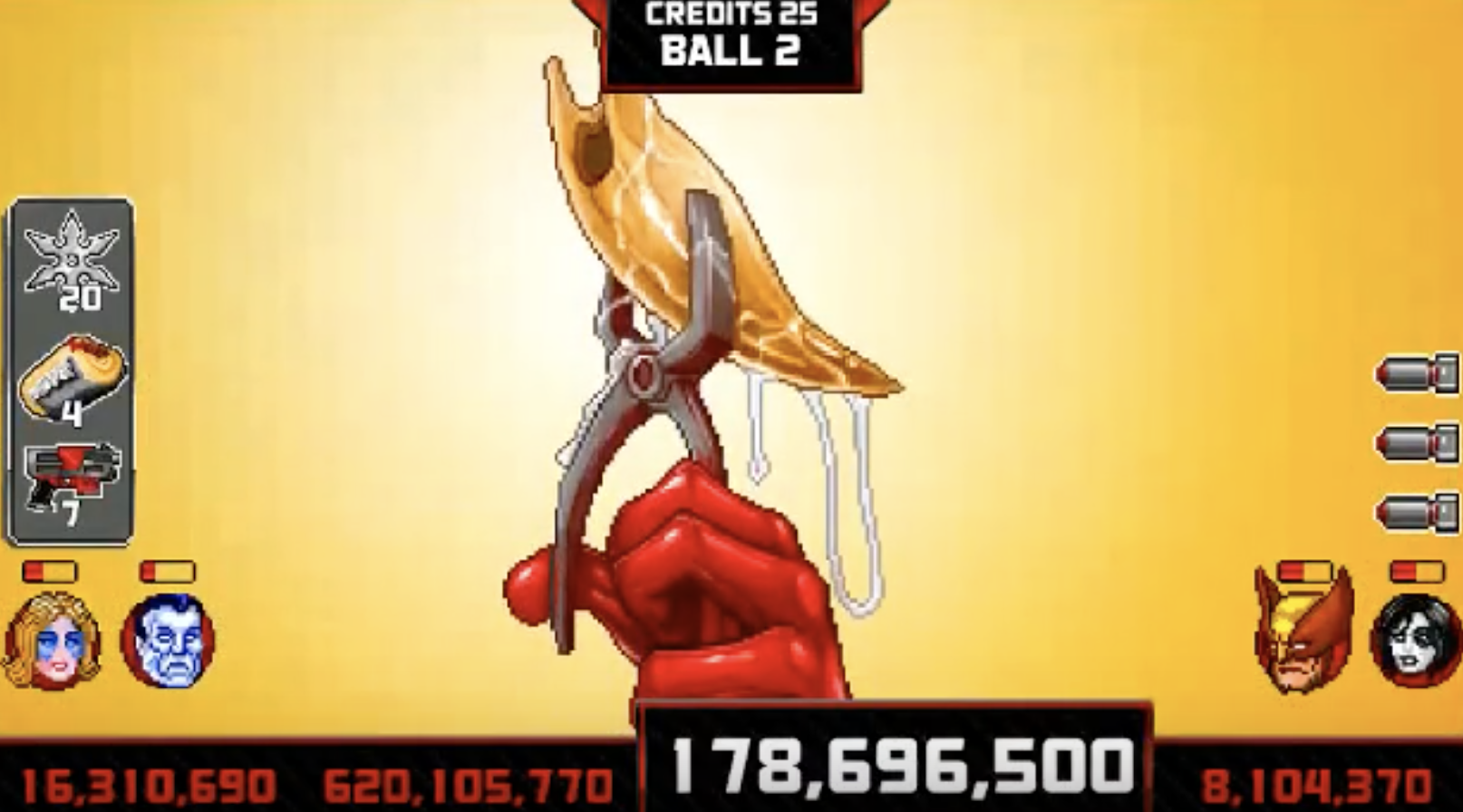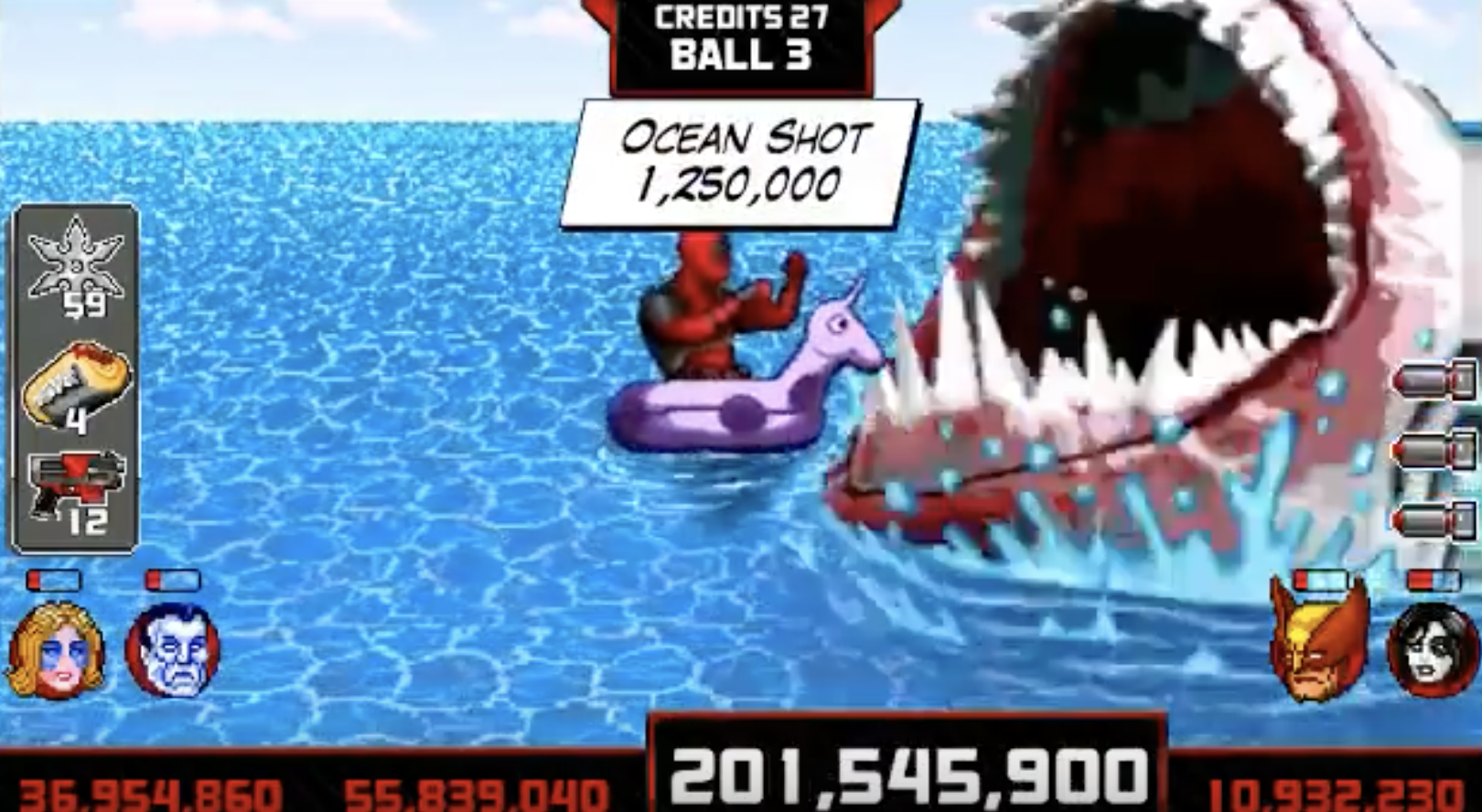 Note: If a mode is complete, it stays lit on insert and shows you on back panel. If it isn't finished, it pulses.

---
WIZARD MODES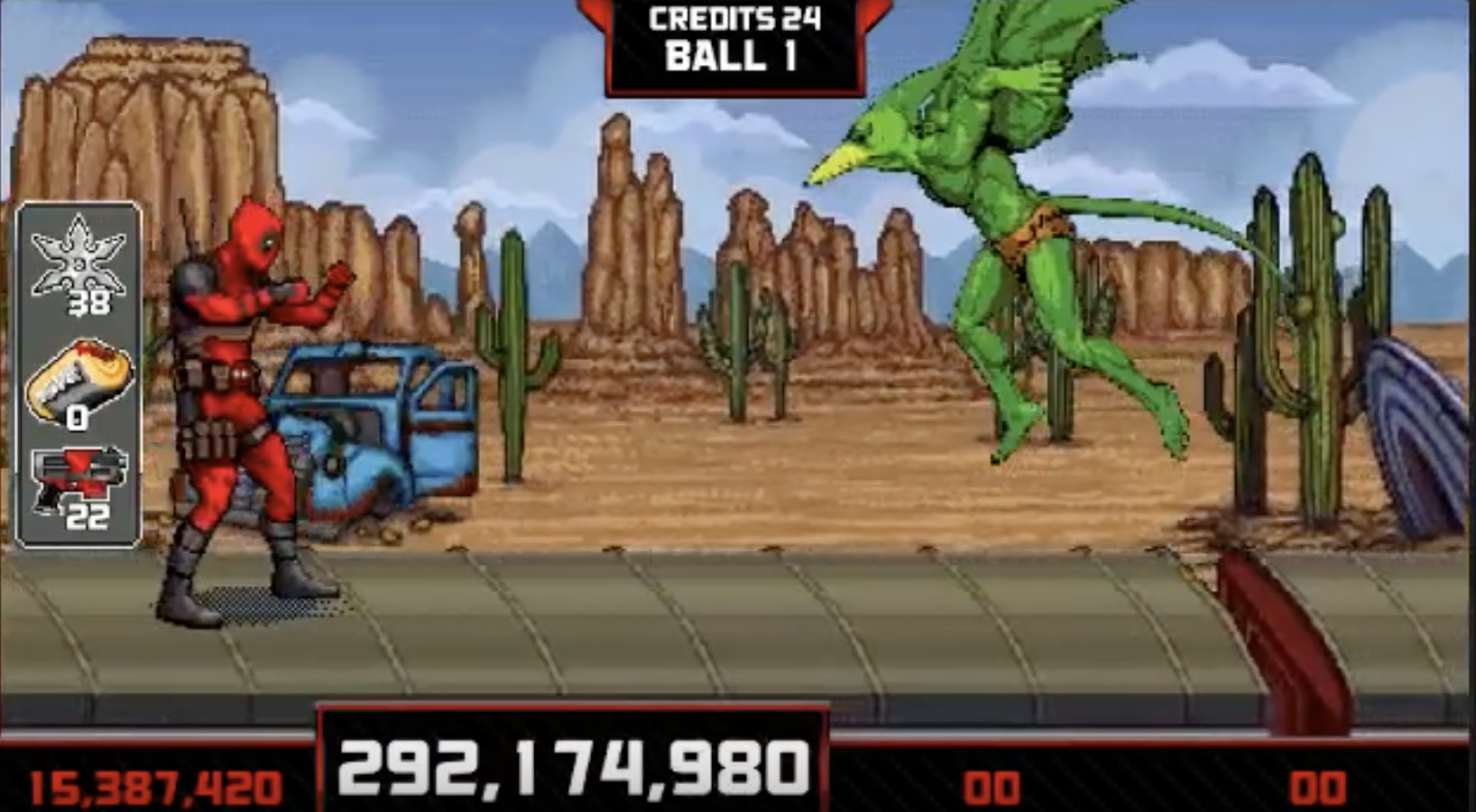 Mr. Sinister Wizard Mode prerequisites (SUBJECT TO CHANGE):

Complete the 2 Quest Modes
Collect Disco Multiball Super Jackpot
Collect Ninja Multiball Super Jackpot
Collect Sauron Multiball Super Jackpot
No modes or multiballs running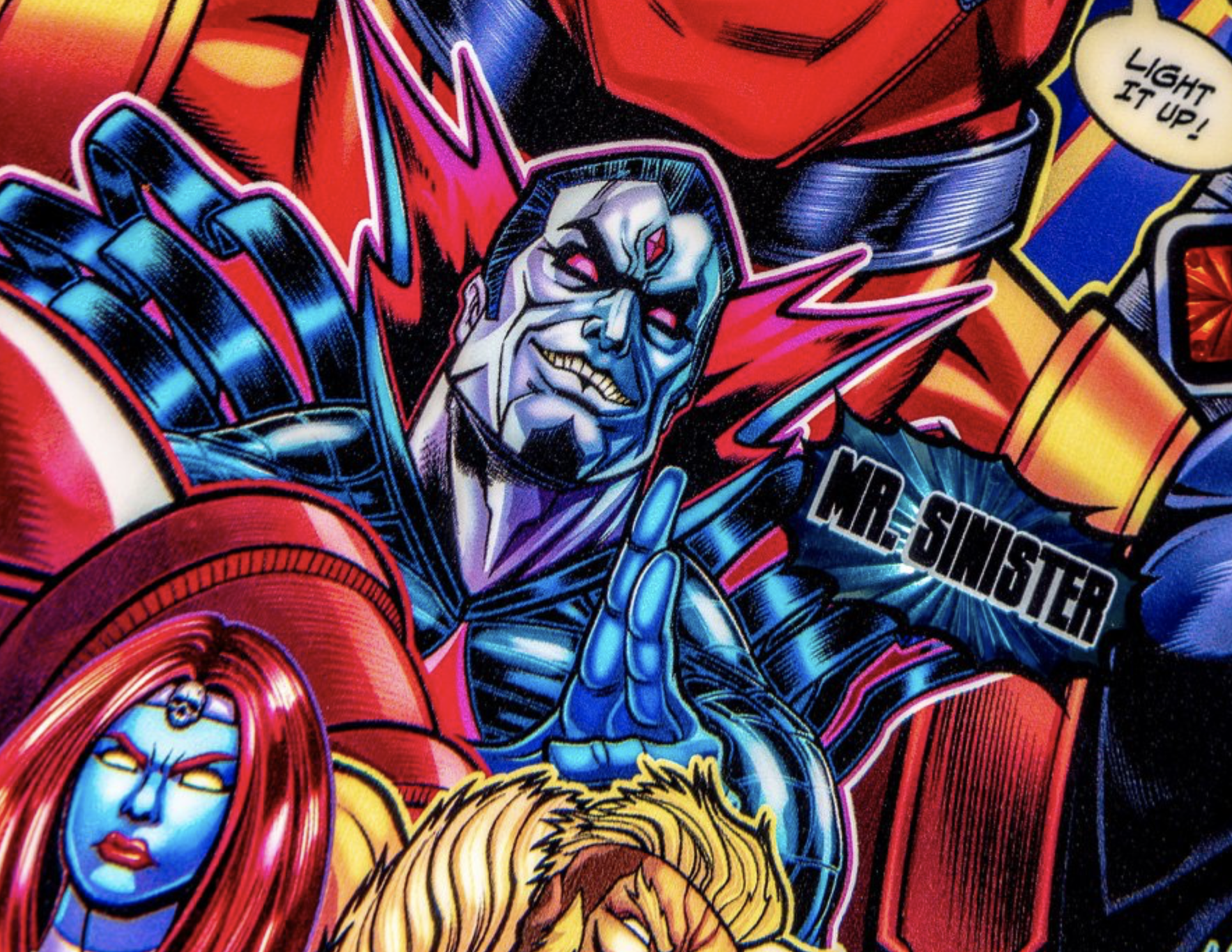 Mr. Sinister Rules (SUBJECT TO CHANGE):

Shoot any shot for 150 million points. This completes the mode.
---
MULTIBALLS
Ninja Multiball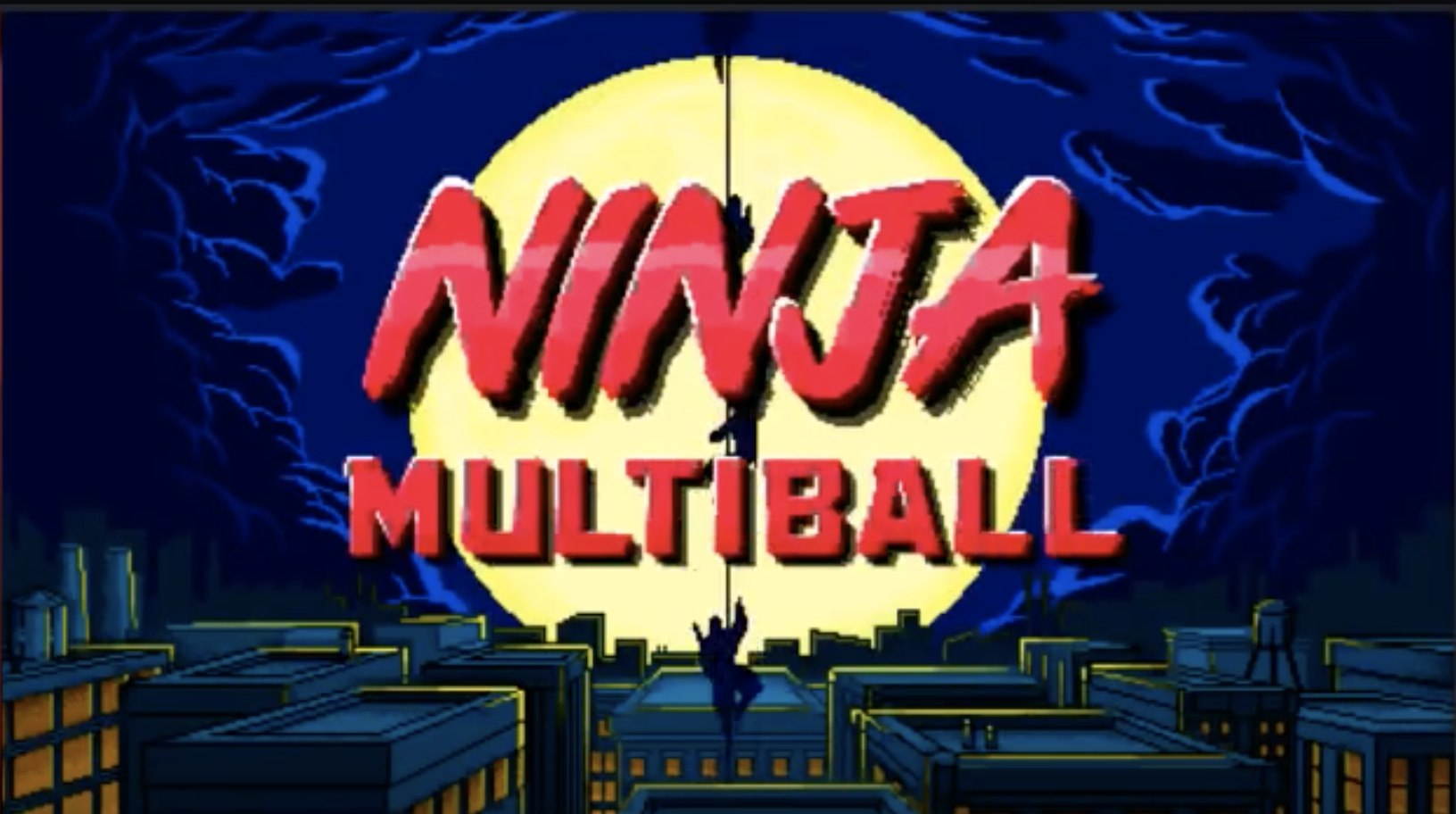 Light Lock by spelling P-O-O-L on the Deadpool targets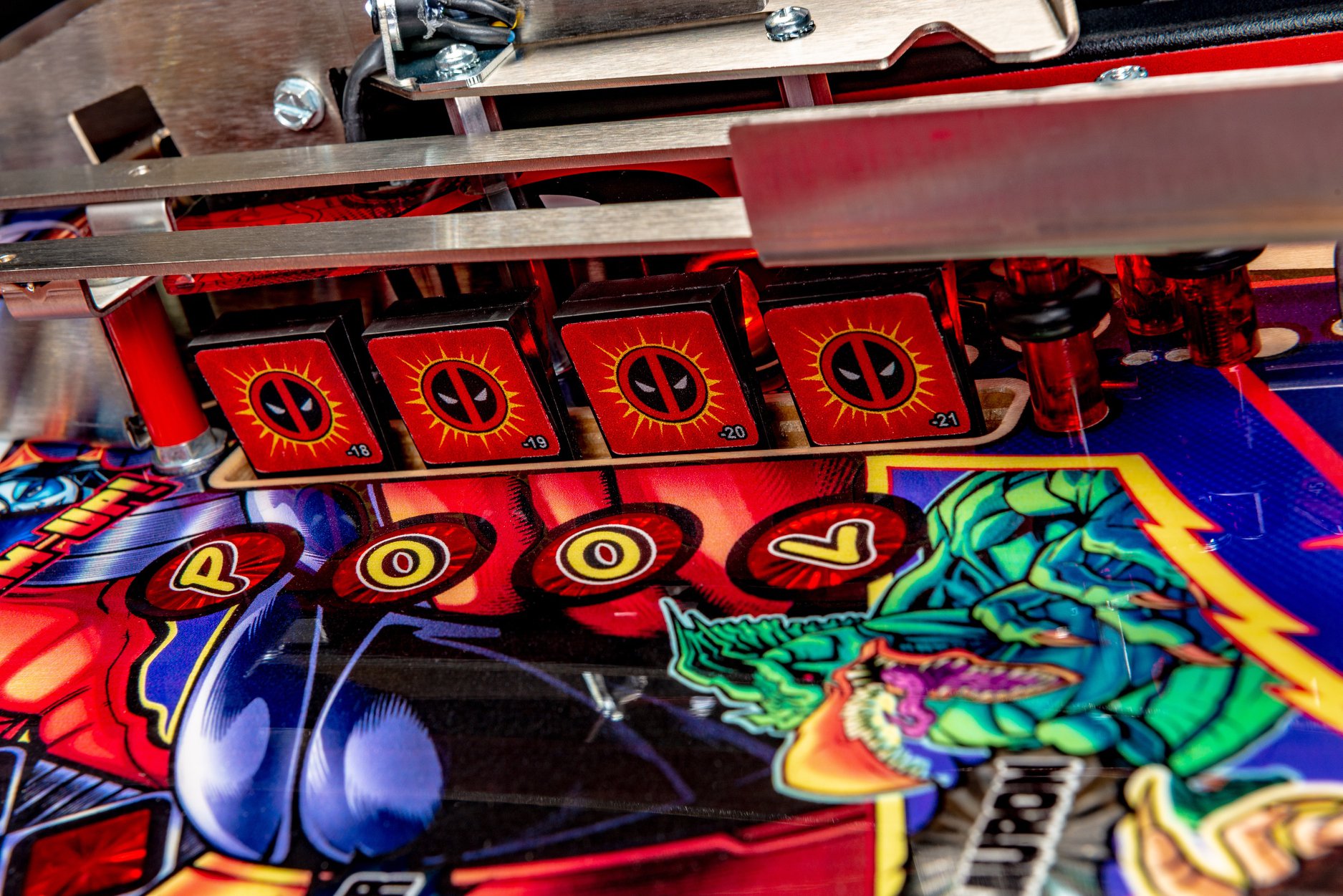 Lock three balls up the long ramp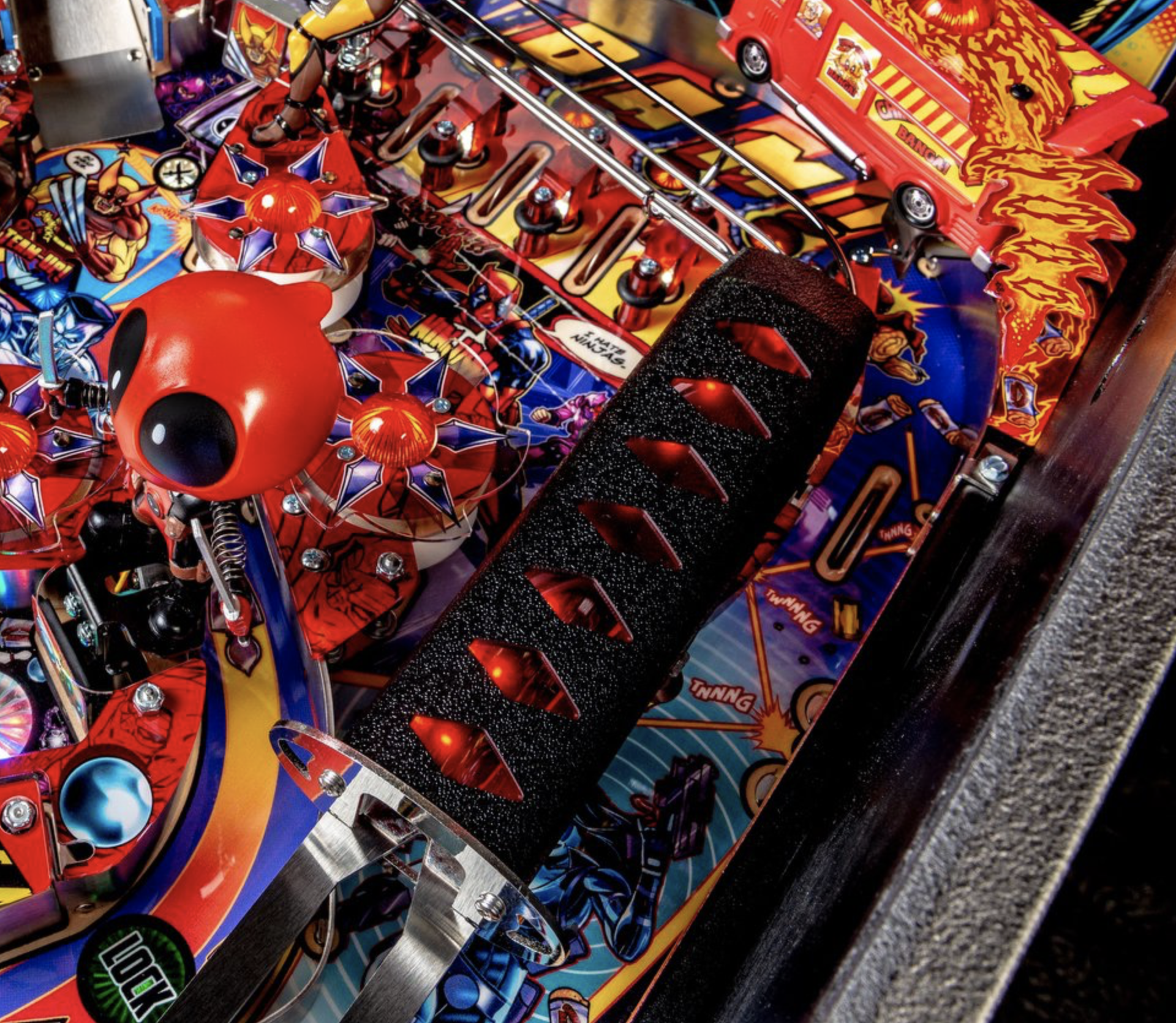 Shoot lit shots to defeat Ninjas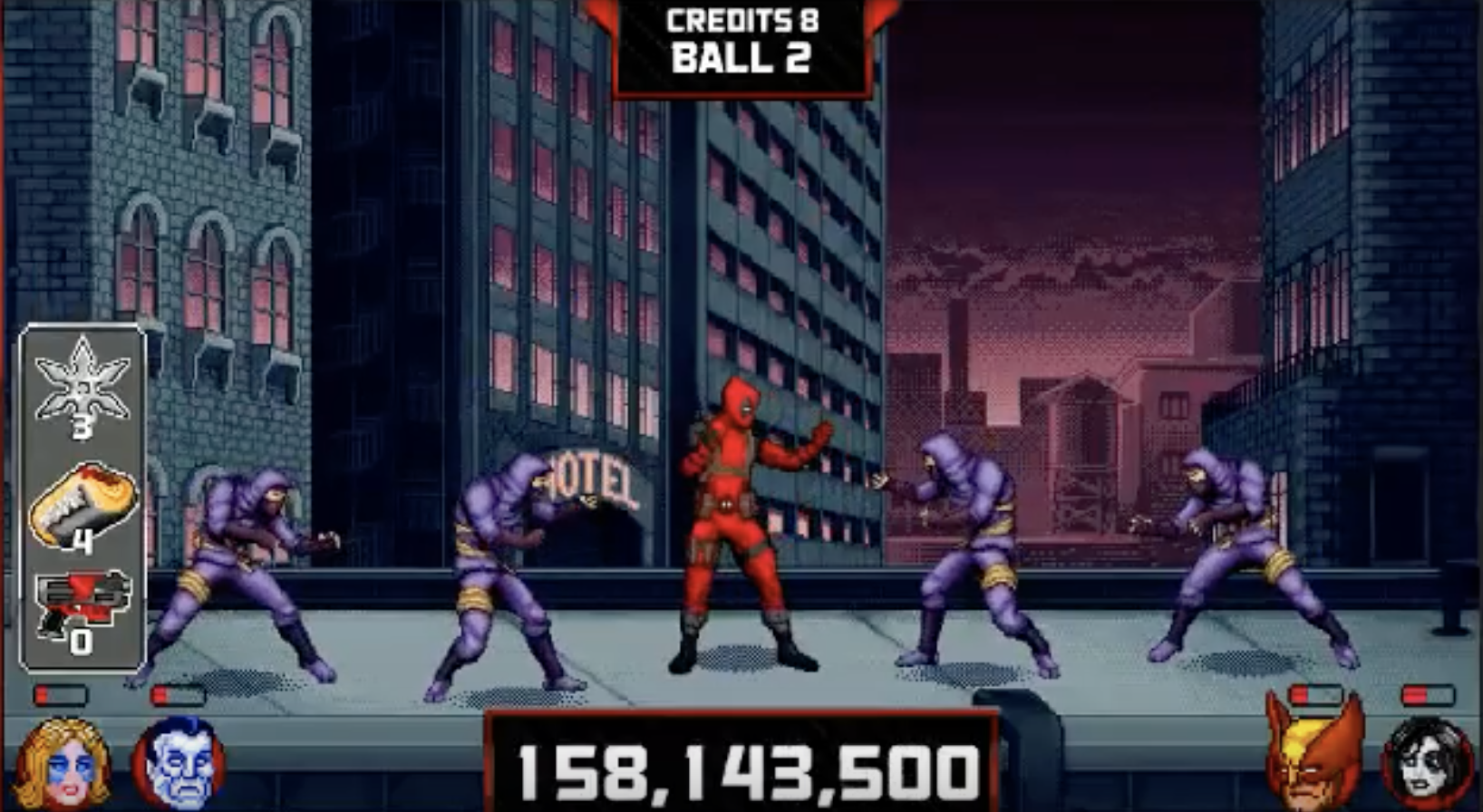 ? lites Super Jackpot on the long ramp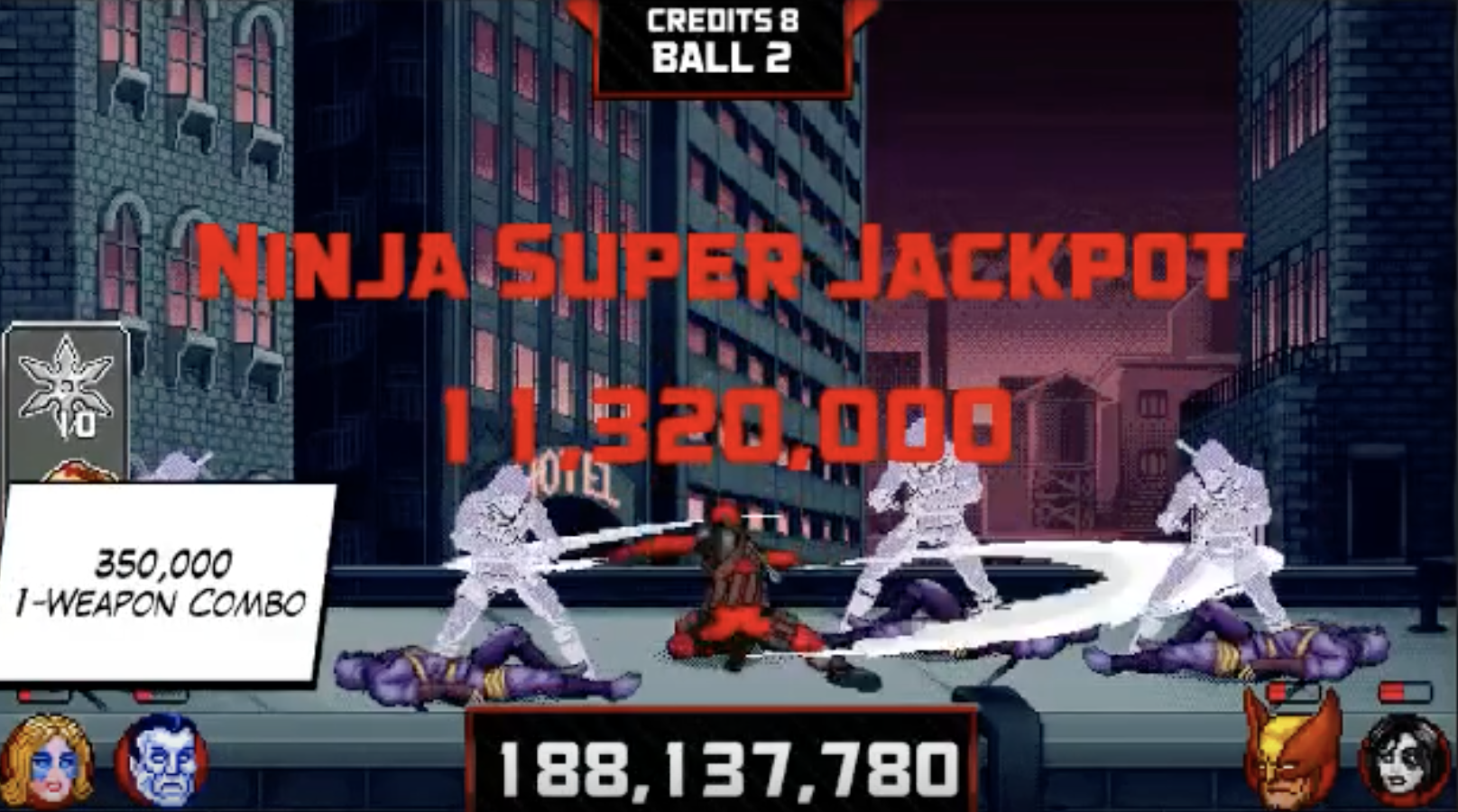 Notes on Ninjas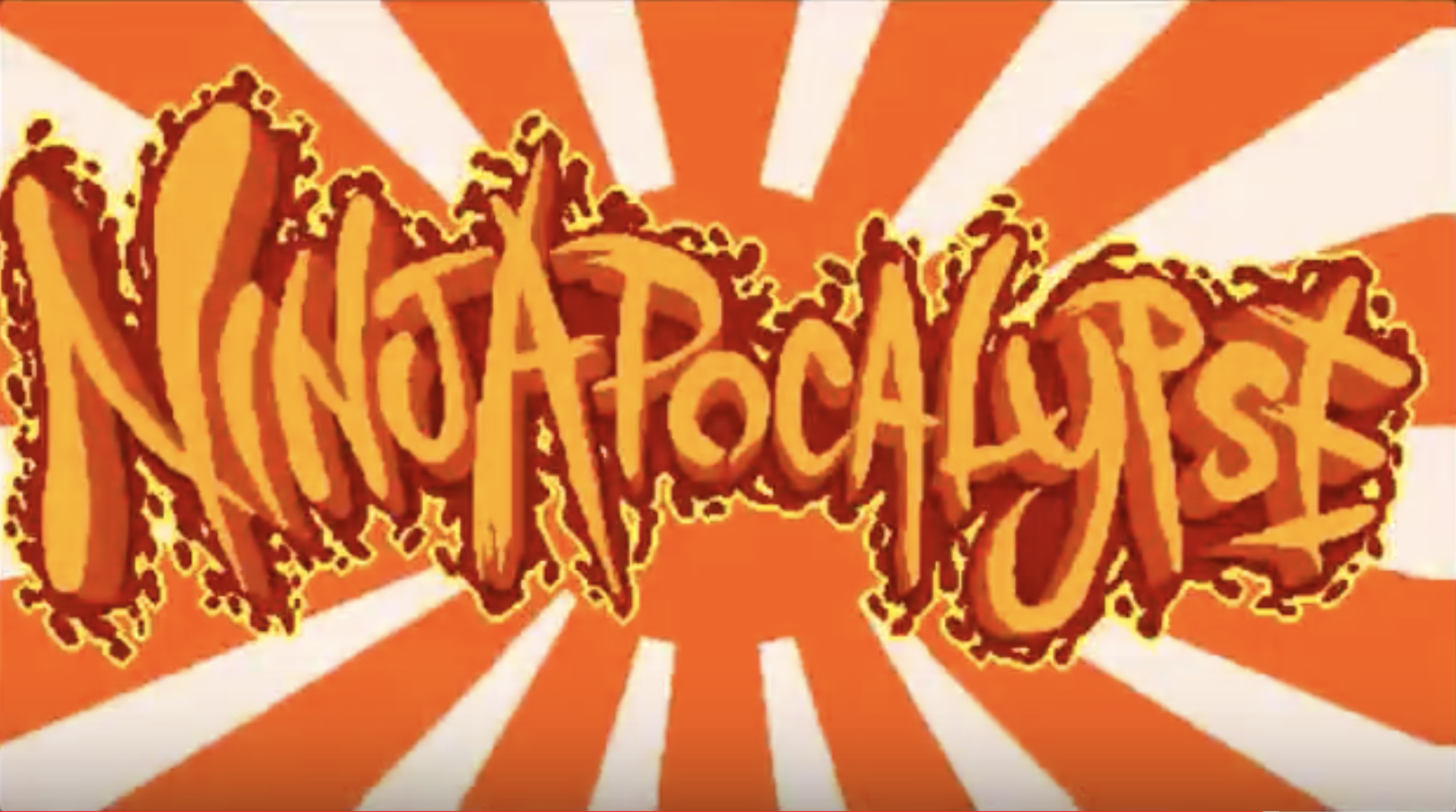 Pop bumpers spawn ninjas, they drop down into the game in the display
You defeat ninjas by shooting the lit shots, which builds the Ninja MB jackpot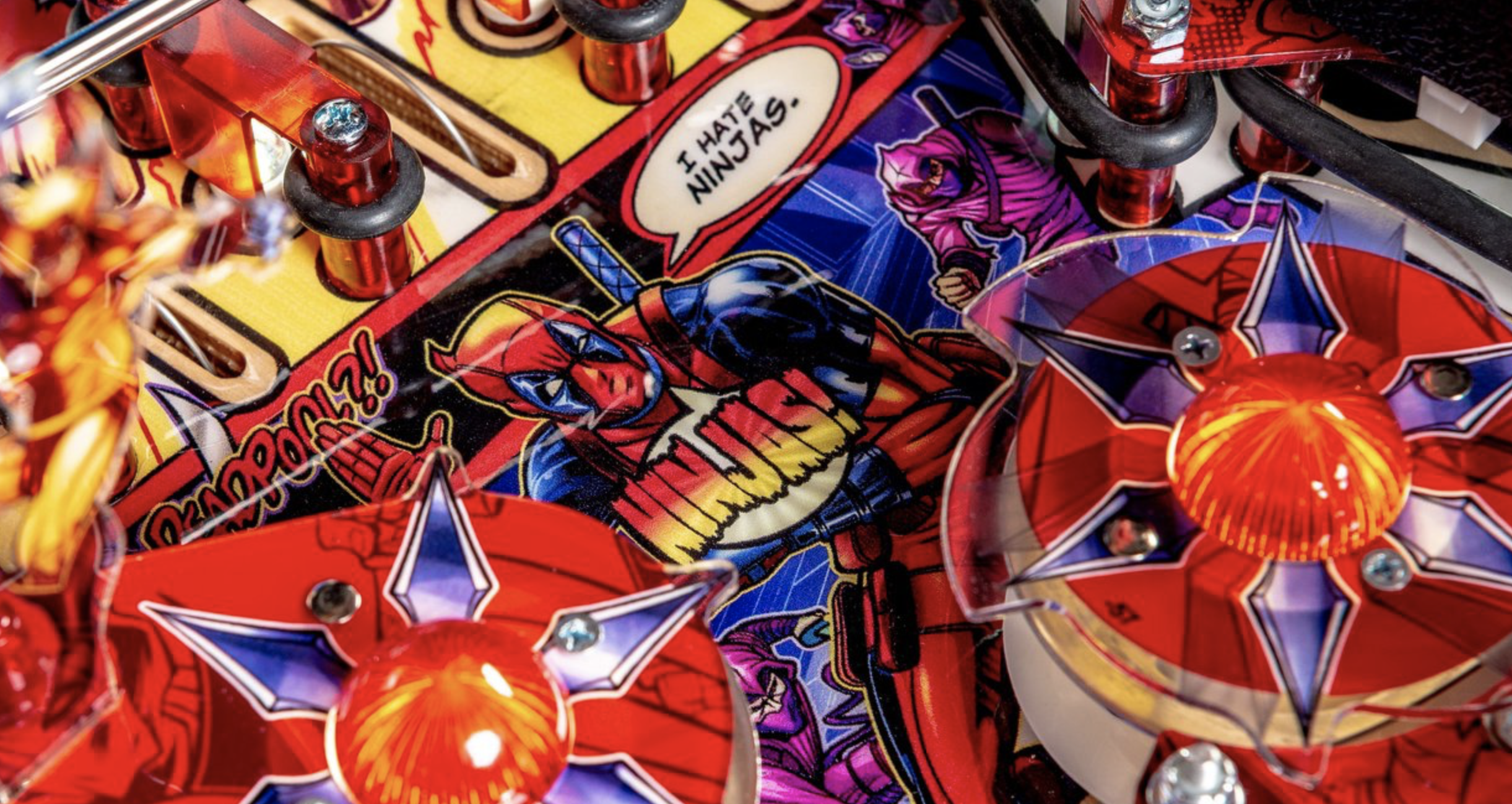 ---
Lil' Deadpool Multiball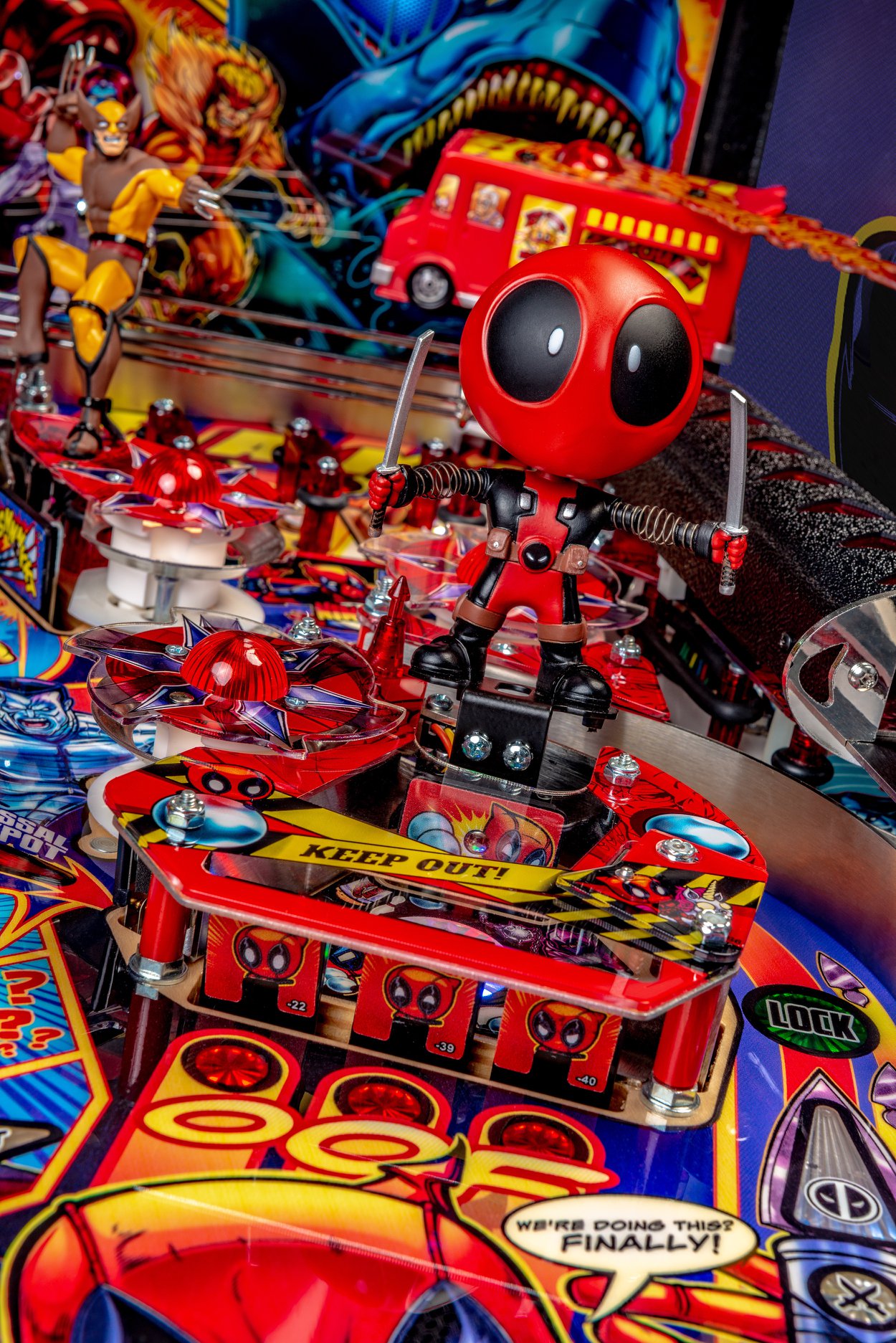 Hit Lil' Deadpool to start
Lil Deadpool multiball can stack with battles
---
Disco Multiball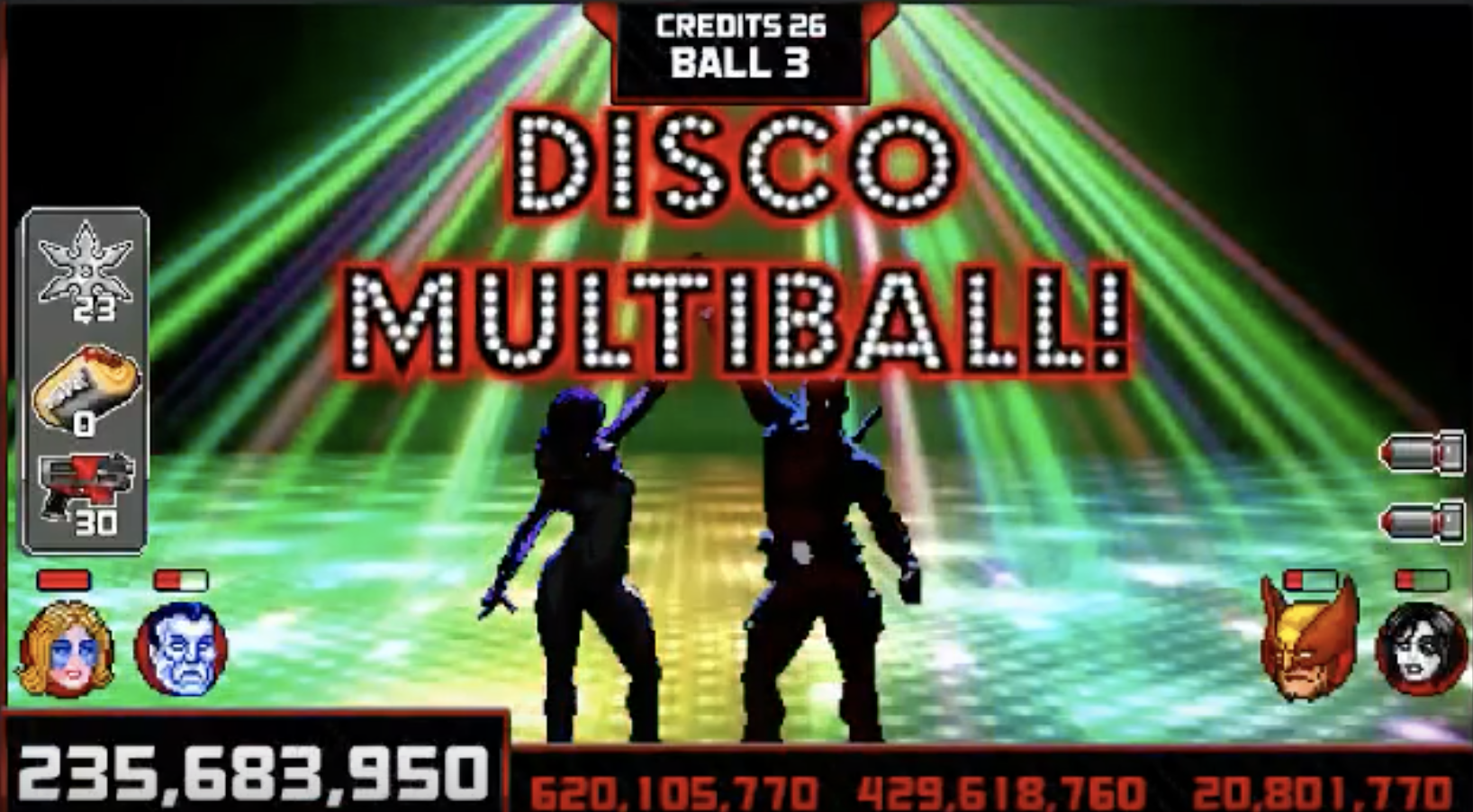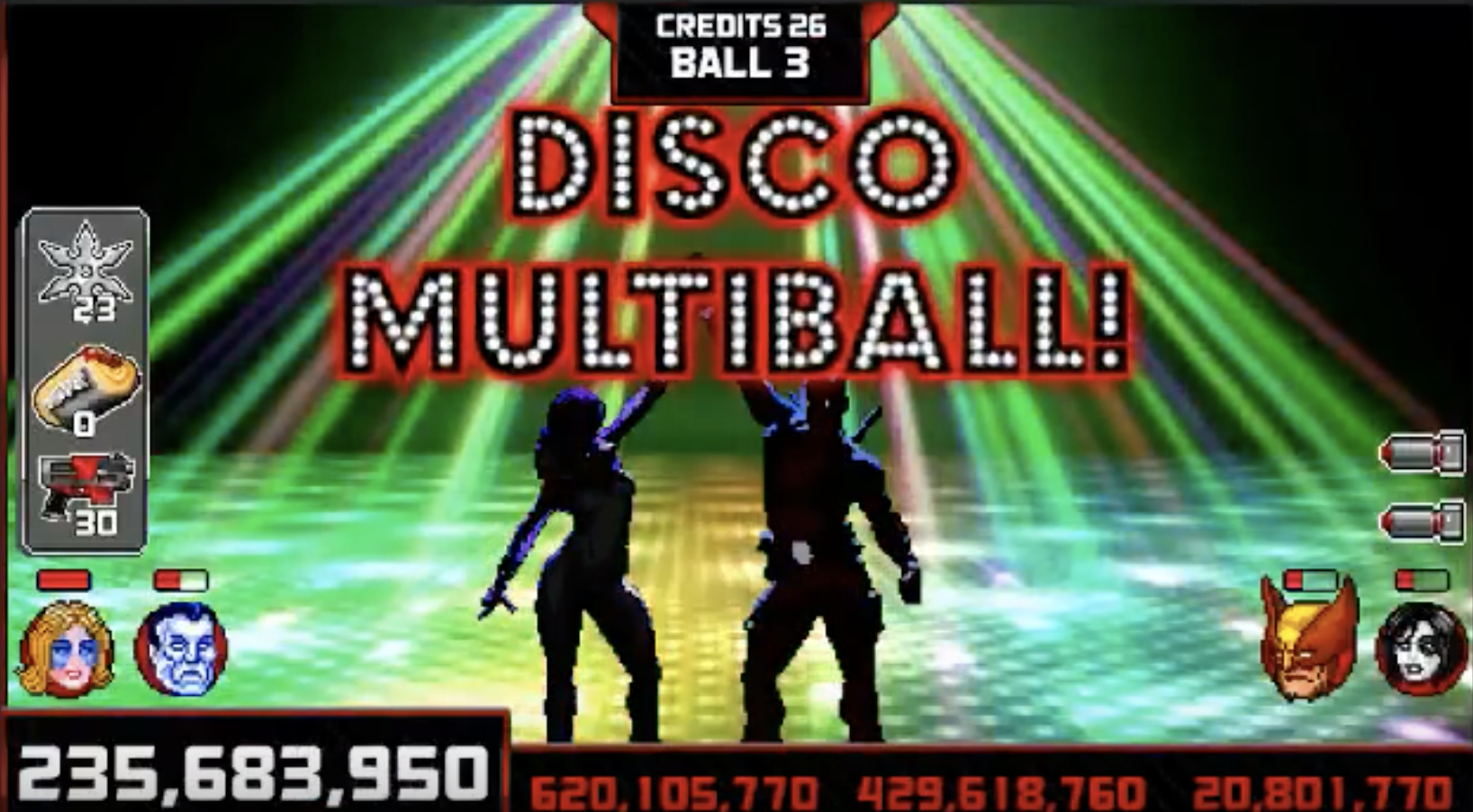 Qualified after enough hits to the Dazzler spinner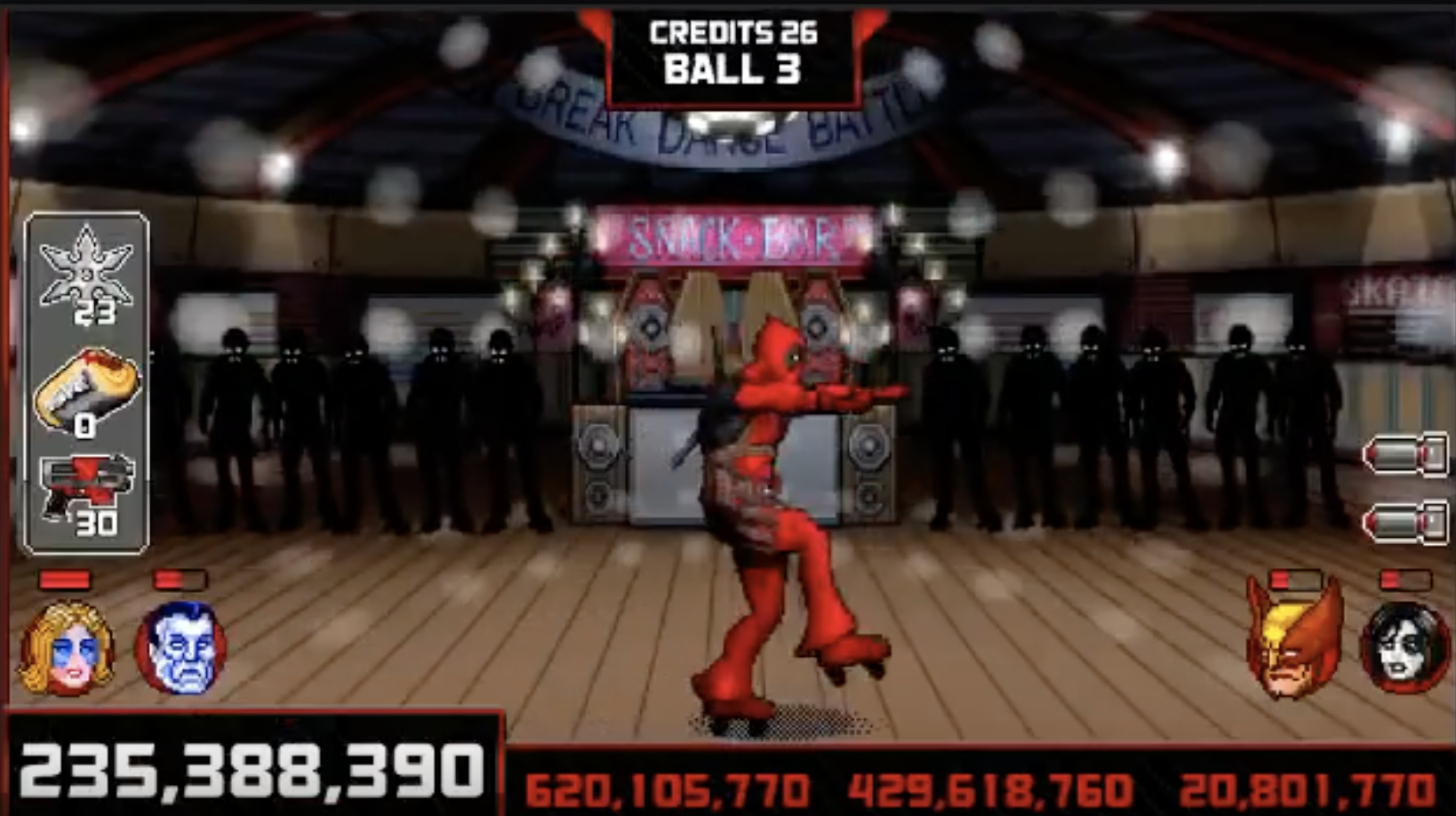 ---
TEAM UPS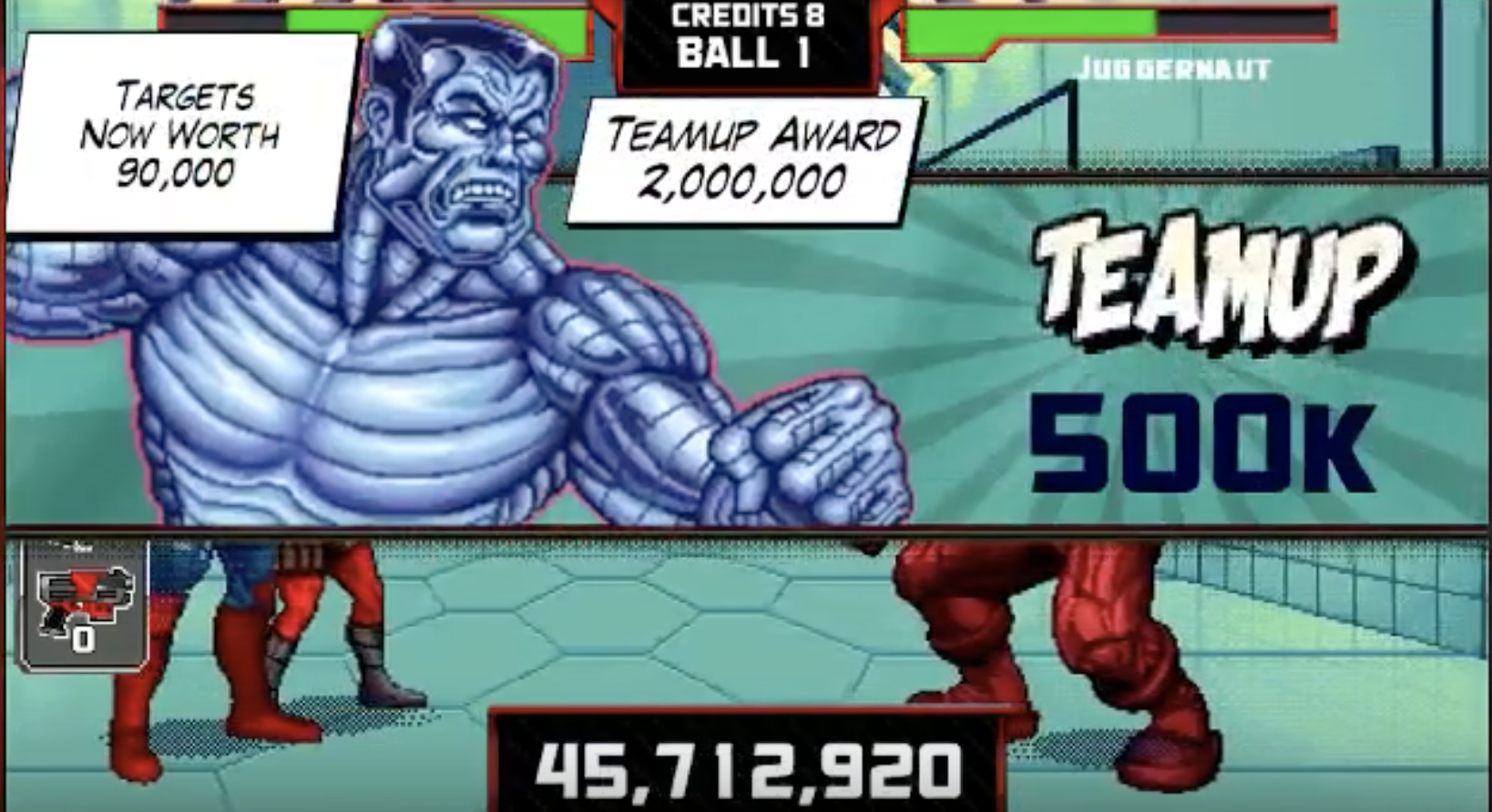 Qualified by hitting _____ shots
Team Ups change which shots are lit during BATTLES
If you qualify any team up, that shot is going to advance you through the BATTLE mode so you get more points and more shot options
Team ups give you extra abilities during BATTLES (not Quests)

Dazzler gives you extra health
Colossus gives you double points on modes
Wolverine gives double damage
Domino gives you a Super mode during your mode:

Domino with Juggernaut – super targets
Domino with sabertooth – super pop bumpers
Domino with mystique – super spinners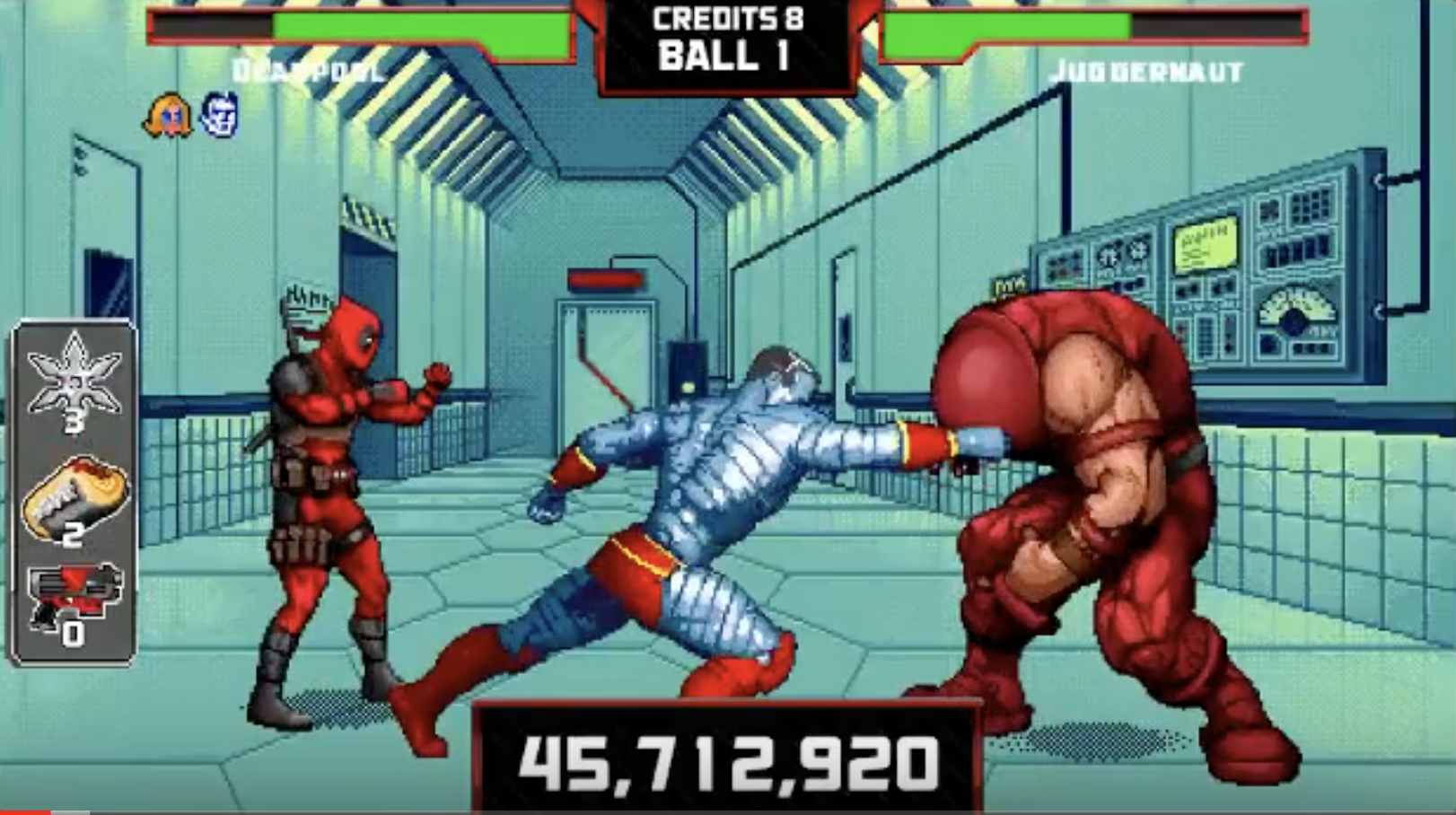 ---
OTHER STUFF
DISCO MODES
Shoot Dazzler spinner to advance/light Disco modes
In the Premium/LE with the up down ramp, there is an additional disco mode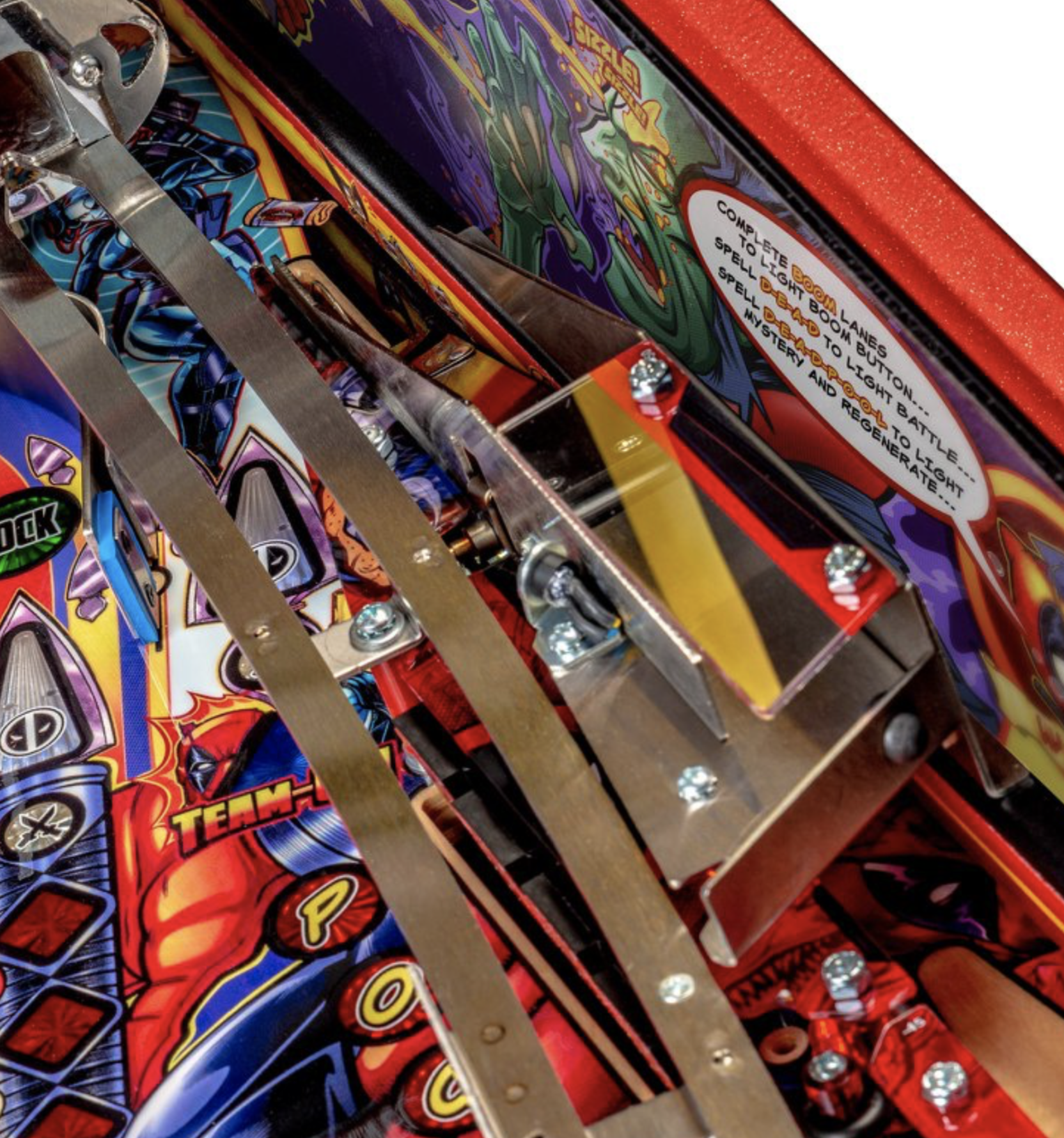 ---
KATANARAMA TIME
collect Katana gems by shooting the left ramp and the right long ramp shot
destroy teddy bears, watermelons, toasters, pies, etc.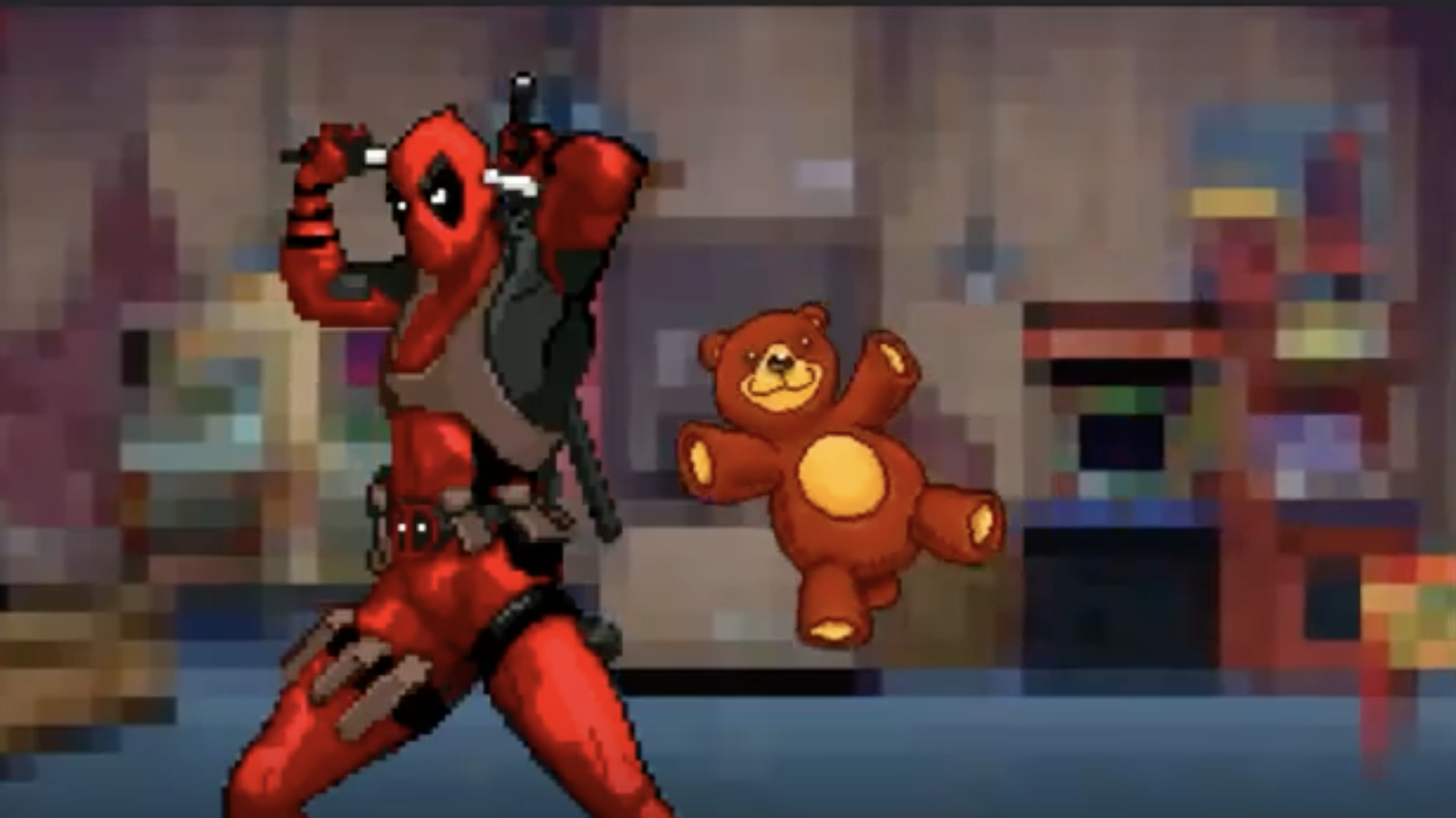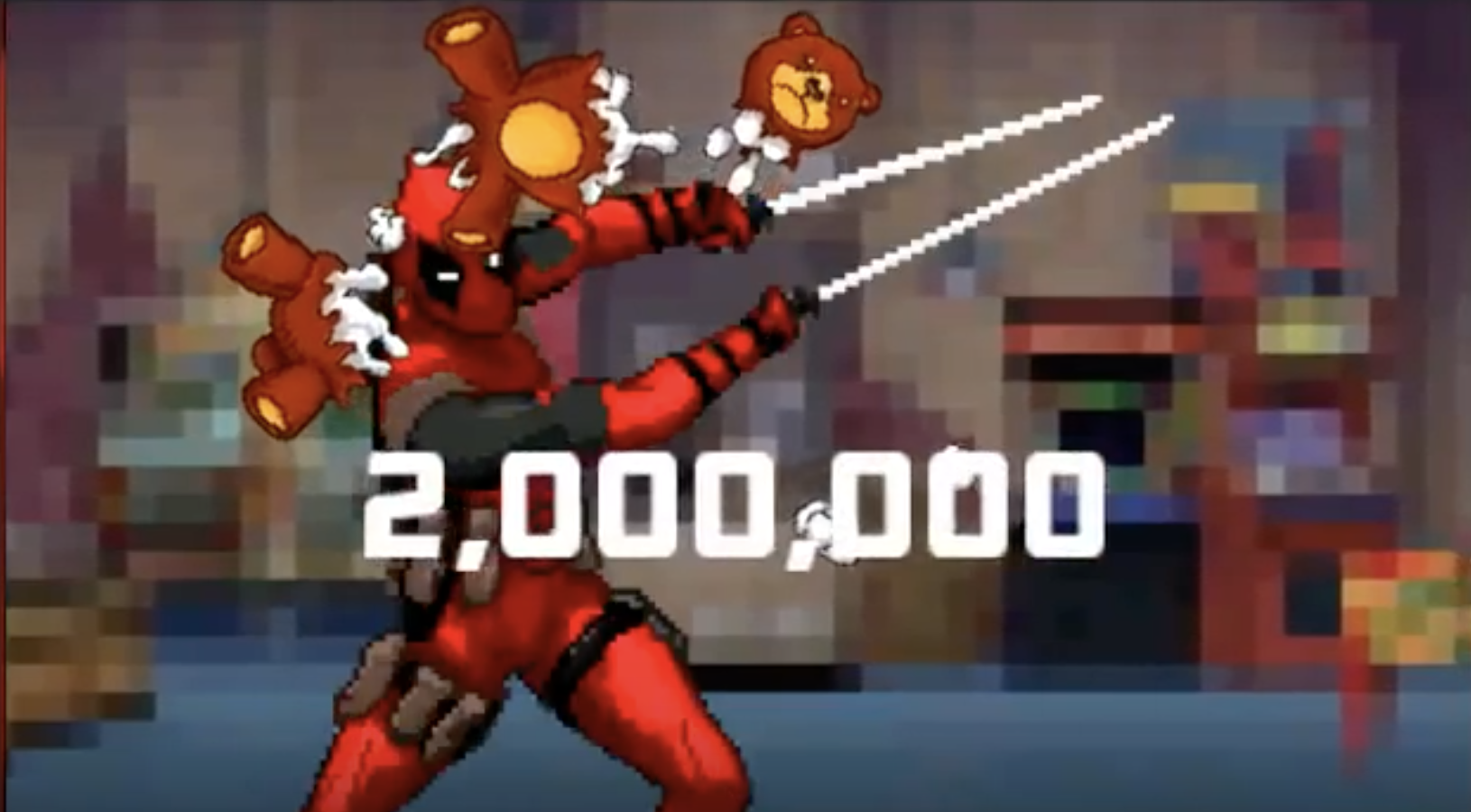 ---
PLAYFIELD MULTIPLIER
Hit Wolverine target and go up the ramp, that combo builds up your playfield multiplier for a limited time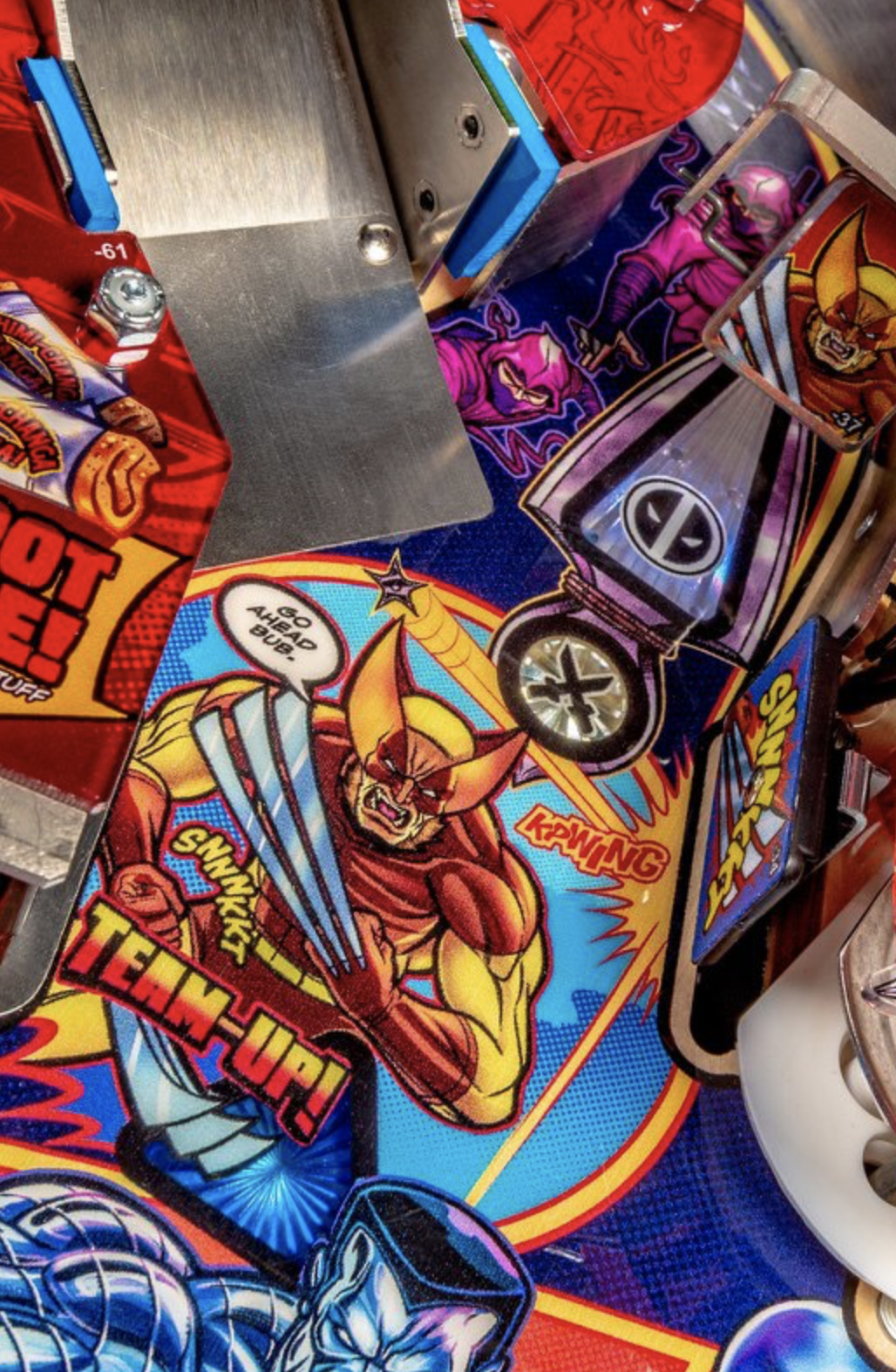 Check out examples of this shot HERE and HERE!
---
MYSTERY AWARD
Mystery Award after spelling DEADPOOL x number of times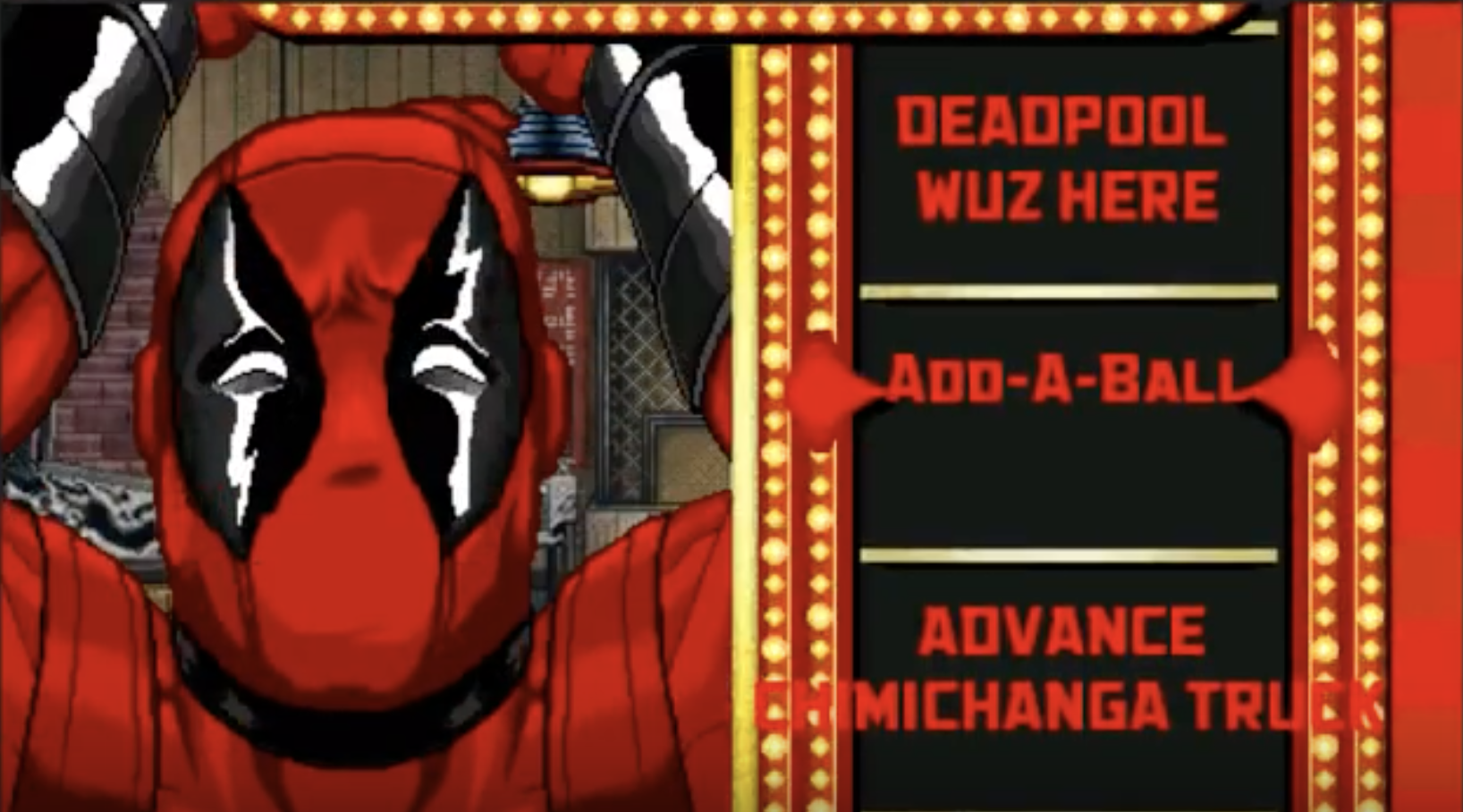 ---
WEAPONS
Hit weapon shots (left ramp, long ramp, middle spinner, etc.) for combos, shoot scoop during a combo to get an extra weapons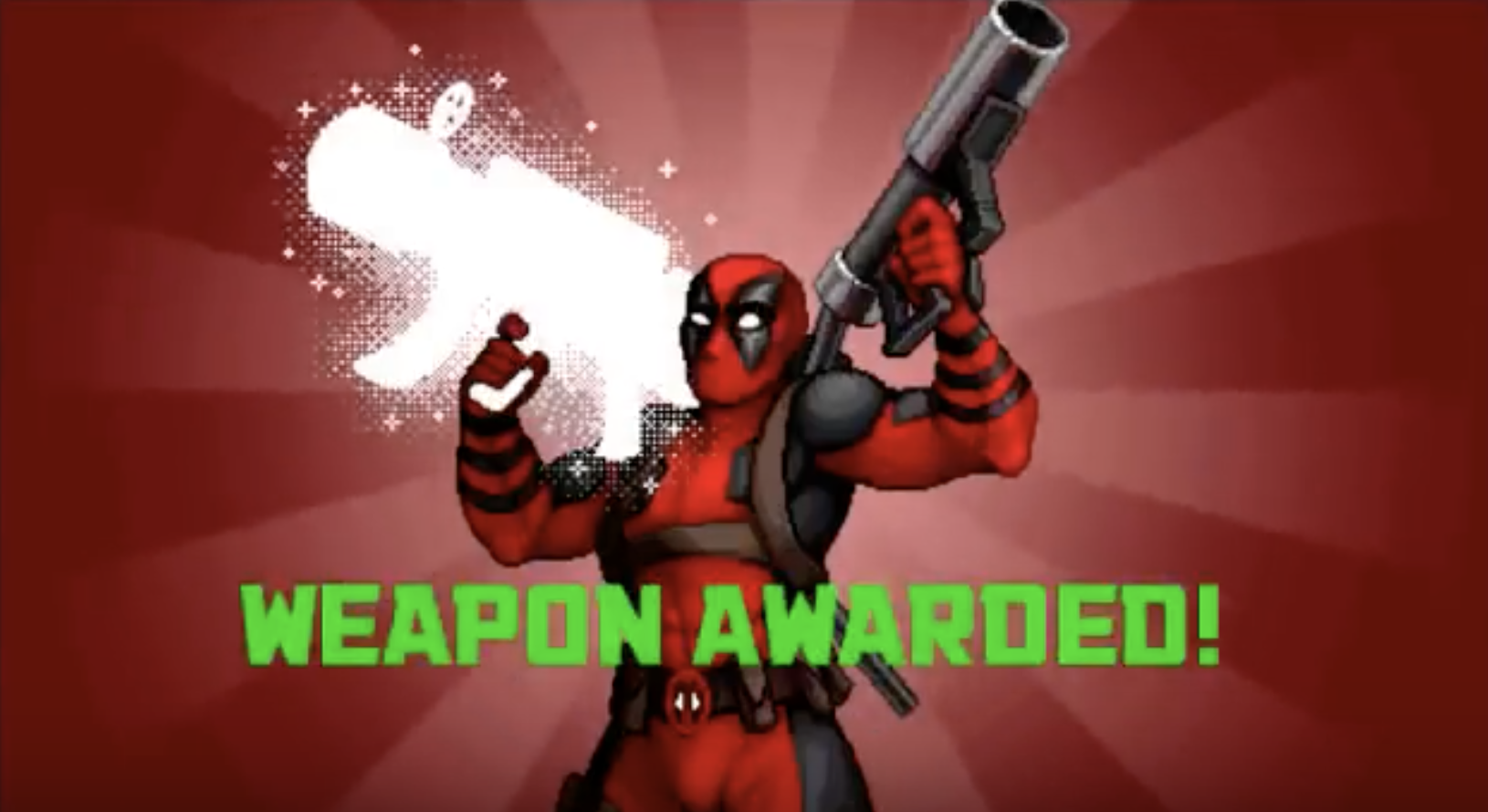 ---
Random Stuff
---
Coming Soon…
In the coming days we'll post our FIVE LIKES and FIVE DISLIKES from Deadpool – stay tuned!

Disclaimer: All opinions are subject to change because I'm fickle with pinball machines the more I play them 🙂
Feedback? Email thisweekinpinball@gmail.com.

Get alerts for new posts from This Week in Pinball – follow us on Facebook, Twitter, or sign up by email: