Munsters Reveal | Updated Munsters Rumors | Buffalo Pinball Streams Primus | TWIPYs Voting Open | Oktoberfest New Art | Sales Tax Changes Effect Pinball | Name the Game | Mod of the Week | Upcoming Games and Rumors
---

— This Week's Top 5 Stories —
1. Happy Munsters Reveal Week!
The Munsters reveal will be happening this week!  Last week Stern issued a press release regarding their upcoming booth at the Consumer Electronics Show, which takes place January 8th-11th.  A portion of the press release read "This year's booth presentation will be showcasing our one-of-a-kind Beatles pinball machine as well as unveiling our newest game on Tuesday, January 8th, at 11:00am PST."

There has been a ton of hype surrounding The Munsters, and a few leaks:
Rumor Roundup
Some basic info that we know:
John Borg is the designer
Dwight Sullivan on code
Christopher Franchi artwork
Pro, Premium, and LE version
As listed in the leaked pics, some of the features on the Pro Model include:
Left Orbit Spinner
Grandpa's "Trap Door" Scoop
Sculpted Herman Torso – Magnetized Ball Catch
Left Metal Ramp (flip-up panel) with Right Wire Return Ramp
Spot Bash Toy under Coil Driven Left Ramp
Turn Around / Flip Up Ramp
Drag-U-La Sculpted Toy
And here are some updated rumors we're hearing at This Week in Pinball:
Premium Version will be black and white (b/w cabinet and playfield) except for the Munsters logo (green)
LE Version will be in color (and based on the leaked images)
The Premium and LE models have a lower playfield (Grandpa's cellar)
There are four flipper buttons on Premium and LE version, with the extra flipper buttons presumably to control lower playfield flippers
Topper is rumored to be an interactive cuckoo clock
Reveal Plans
According to a recent Stern article:
Stern will be unveiling its newest game on Tuesday, January 8th, at 11:00 am PST at booth 21800 in South Hall 1. The unveiling will be streamed live by Twitch celebrity, Jack Danger, on his Twitch.TV channel, Dead Flip (Dead Flip on Twitch.TV).
It is unclear so far if the reveal will be on a Pro or Premium model of the machine (typically the first reveal stream is of a Pro model).  Tune in to Dead Flip's Twitch channel when it goes live tomorrow (Tuesday) at 11:00 AM PST/2:00 PM EST!
---
2. First Primus Gameplay Stream: Buffalo Pinball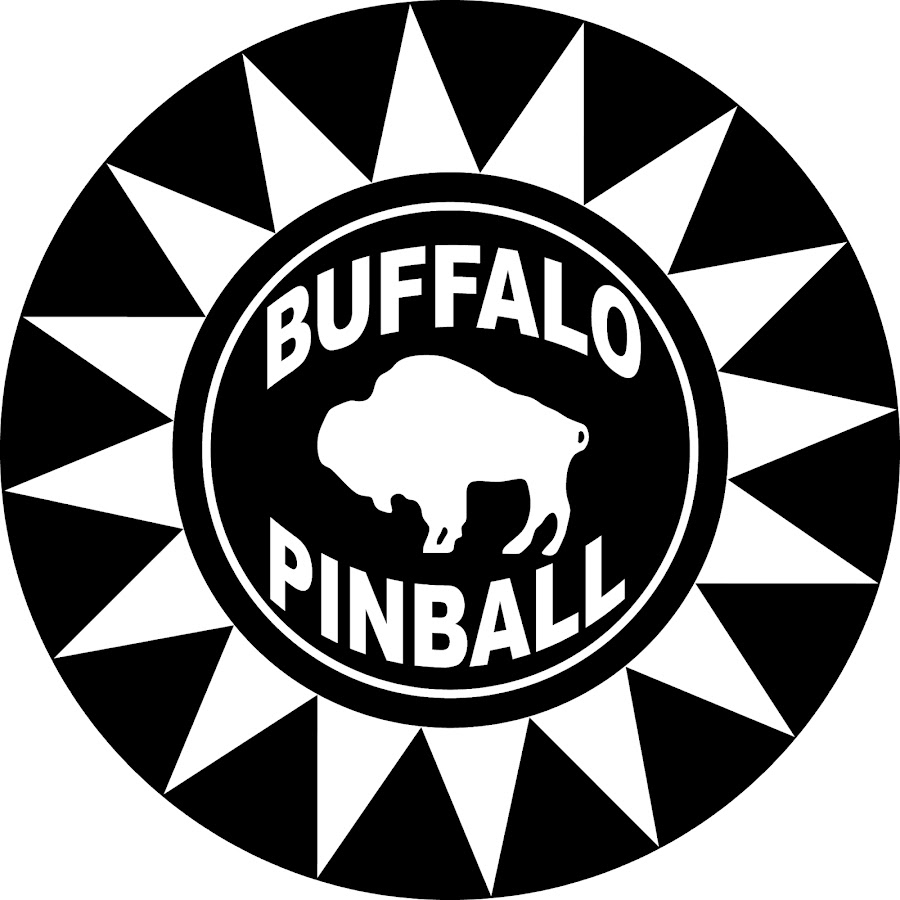 Our friends at Buffalo Pinball (website, Twitch) recently streamed the new Stern-built Primus pinball machine!!  This rare machine is limited to 100 units and this was our first look at the gameplay and sound/callouts – check it out!
---
3. The TWIPYs – Voting Now Open!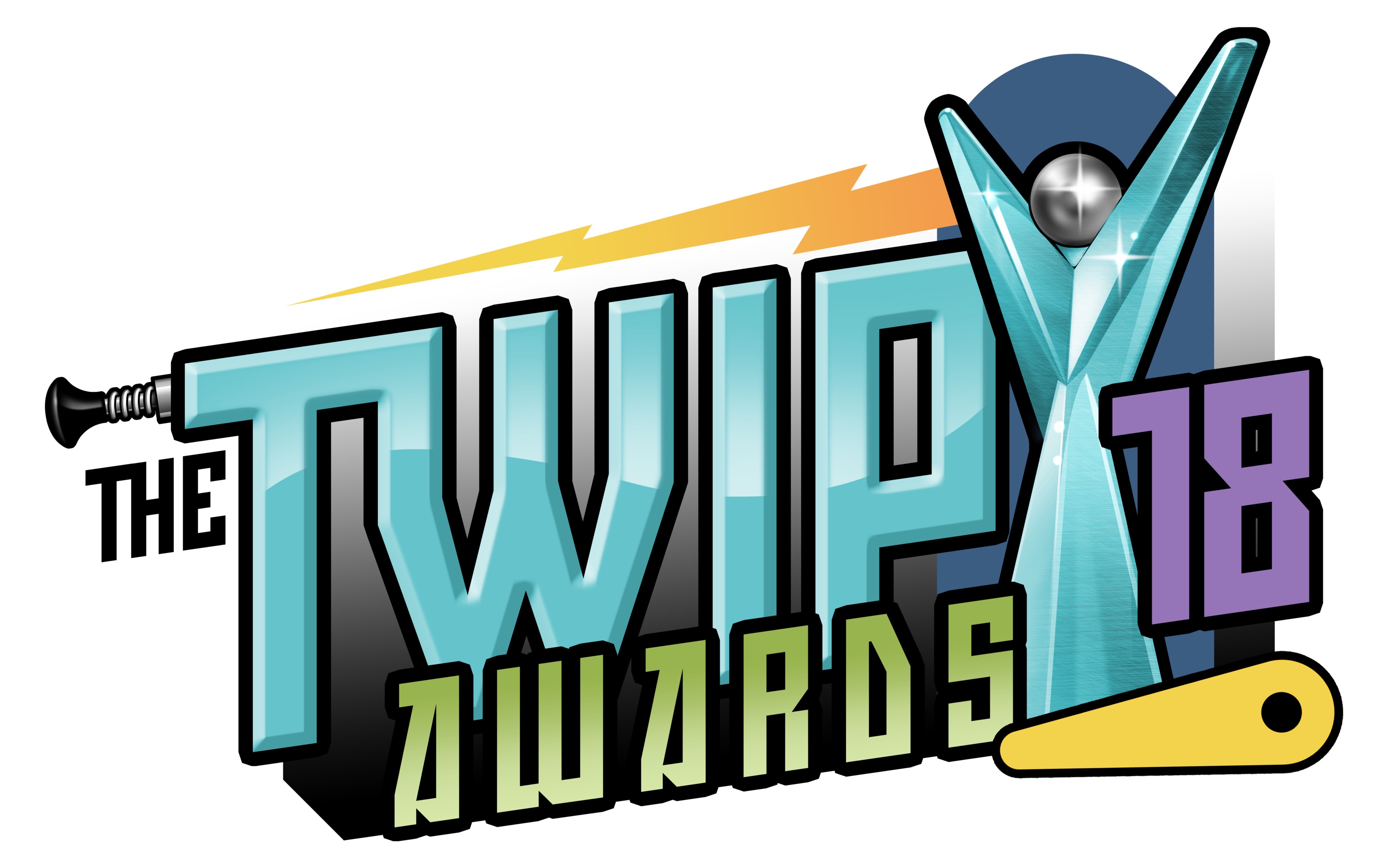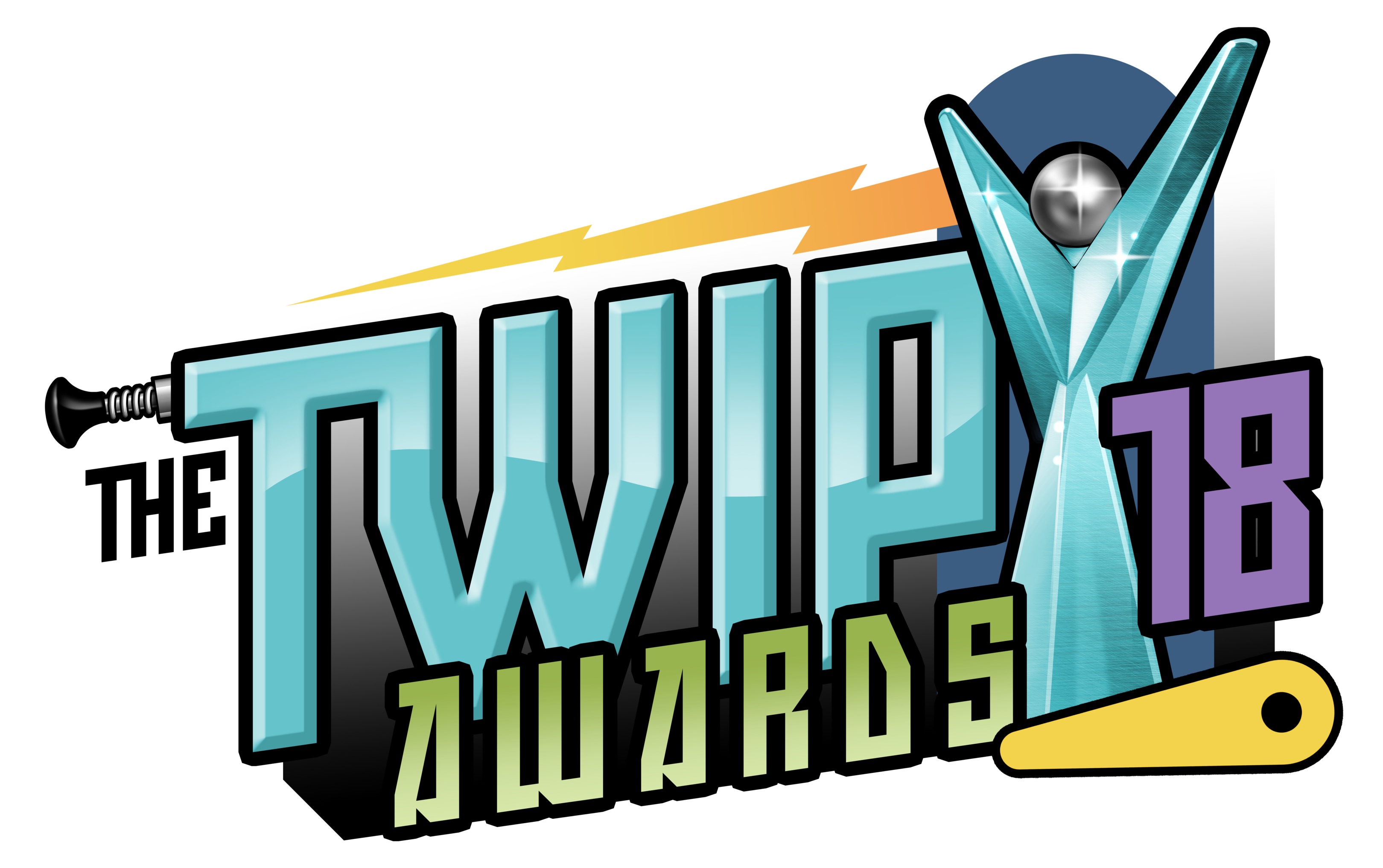 Last week voting opened for the TWIPY Pinball Awards!  Which 2018 machine has the best artwork?  The best rules?  The best layout?  The best callouts?  Make your voice heard!
This year the awards ceremony will be held LIVE IN PERSON at the Texas Pinball Festival and will also be streamed LIVE on Twitch – don't miss it!
---
The TWIPYs are sponsored by Marco Specialities: a trusted distributor of pinball machine parts and EVERYTHING PINBALL.

If you need anything pinball, check out Marco Specialities!
---
4. Oktoberfest New Art
We saw some new Oktoberfest artwork last week that was posted on the American Pinball website – check it out!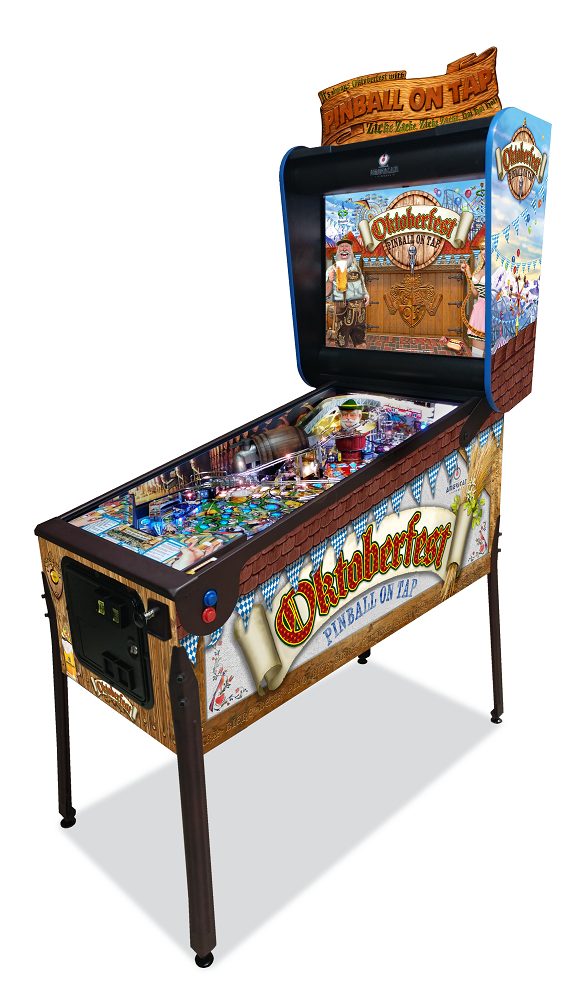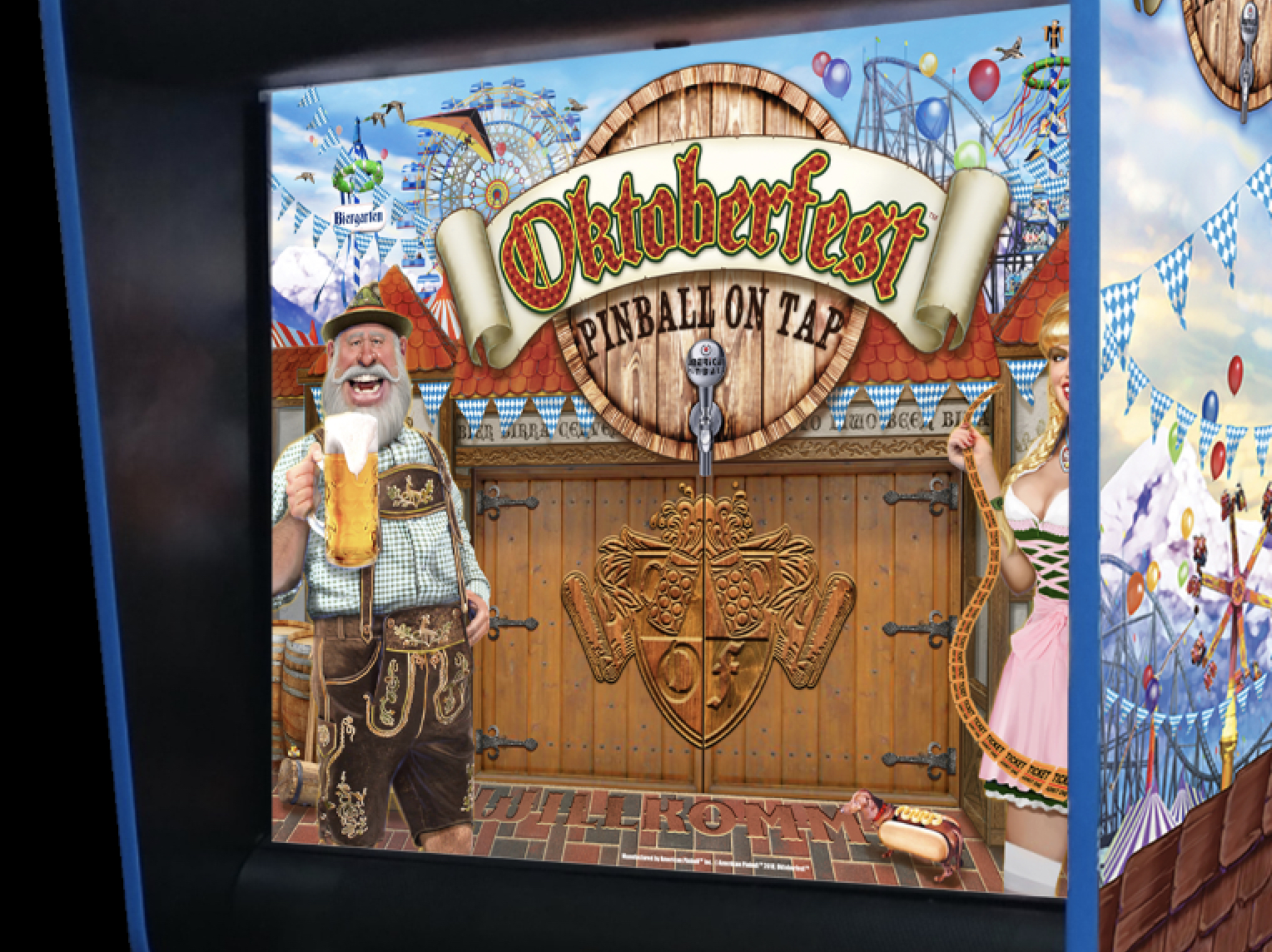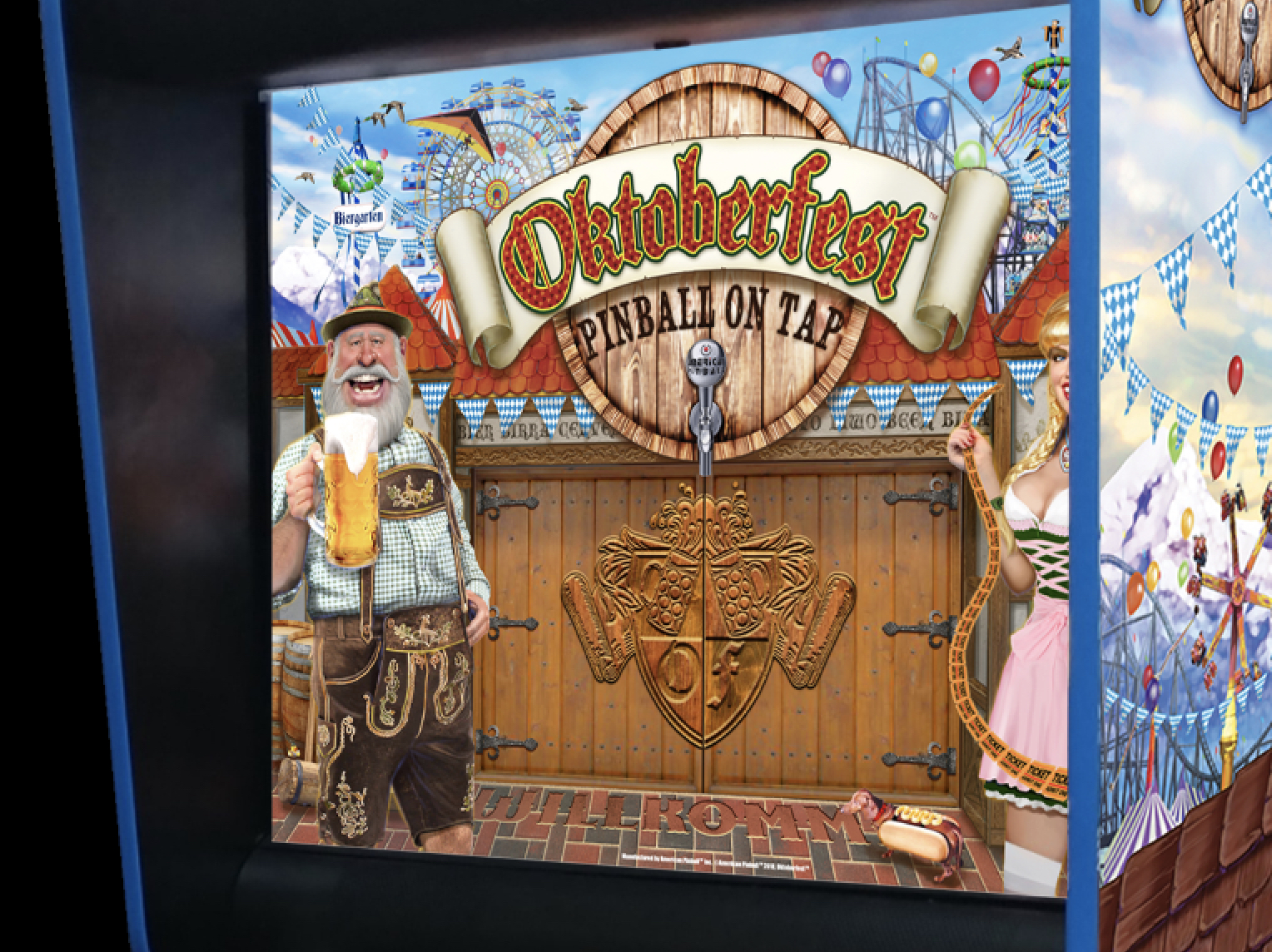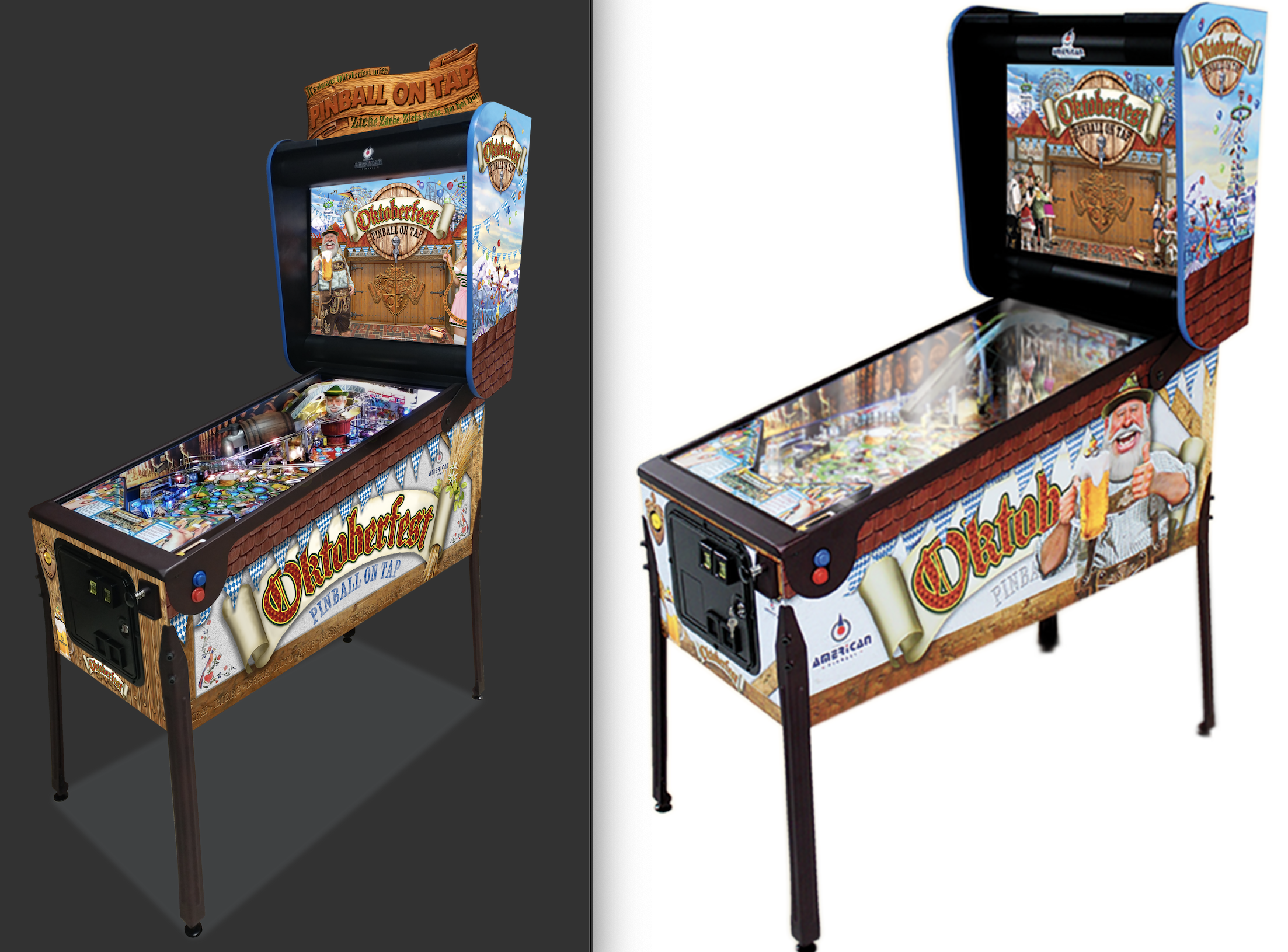 It isn't clear yet if this is the "final" artwork for Oktoberfest or if there may be more revisions.
---
5. Sales Tax Changes Effect Pinball
Back in June, the Supreme Court made a 5-4 ruling that "states can start charging sales tax on internet purchases even when a retailer has no physical presence in that state".  For our US readers, what this means for pinball is this – previously, if you bought a brand new pinball machine out of state from a distributor, you could avoid paying sales tax if you chose to.  It appears that this will now be going into affect, so you will have to pay sales tax whether you buy from a distributor in state or out of state.  You can read more about the Supreme Court Ruling here.
This has led to a lively discussion on this Pinside thread.  A few interesting posts were made by one of the pinball distributors, KingPin Games.  These help show some of the concerns facing distributors as these changes go into effect:
This has definitely been on my mind lately. I have lots of customers in different states, mainly for tax reasons, but also because we have built a relationship. The way I understood the law was "if I (the seller) had a physical presence in the same state as you (the buyer) then I was required to collect the sales tax. On the other hand, if you (the buyer) were located in a different state then it was up to you to pay the tax. It's not that you never had to pay the tax, it was that I just never had to collect it.
Now, under the new laws, I'm am a glorified tax collector for the government. What does this mean for me as a distributor? Let me ask this instead. Let's say I make the 18 hour drive one way from my office to texas pinball fest. What advantages does a texas resident have to buy from me instead of from their local distributor? Other than offering extended warranties and exclusive stories about the superstar jjp designer?
I can see this new tax collection law increasing my local sales as now I am on the same price level as guys from out of state, but I can't see a reason (other than personal) for making the business journey to far away shows. I will probably still make the trip to tpf because I like the show and they (dallas) do not have a local JJP/Spooky distributor, but (as always) I encourage everyone to buy locally to support local dealers.
I ask the pinside crowd this. Would you still continue to buy from and out of state dealer if they had to collect sales tax from you (and charge a higher shipping rate)? I included the high shipping since shipping one game states away cost more than shipping a dozen games to my office where "local" buyers can pick them up? I have lot of pinball friends in lots of other states, but I would not blame any of them for choosing to buy locally if all else was equal.
Lots to think about in 2019.
A second post from KingPin Games:
So far I have only really looked at Illinois and Minnesota since that is the bulk of my out of state business (with Iowa and texas not too far behind). From what I see in the first two is that if I (as a company) have more than 100 individual sales or $100k in sales IN A 12 MONTH PERIOD (not a calendar year) then I am supposed to collect the state's sales tax. Well, with the cost of the machines that I sell, I exceed that pretty quickly. What I dont know is if that customer base will stay with me if I have to collect sales tax while a smaller volume distributor might not have to, therefore potentially making my sales figures drop under the threshold.
---

Identify the pinball machine pictured below for a chance to win a limited This Week in Pinball Lapel Pin!  Drawing will be held monthly!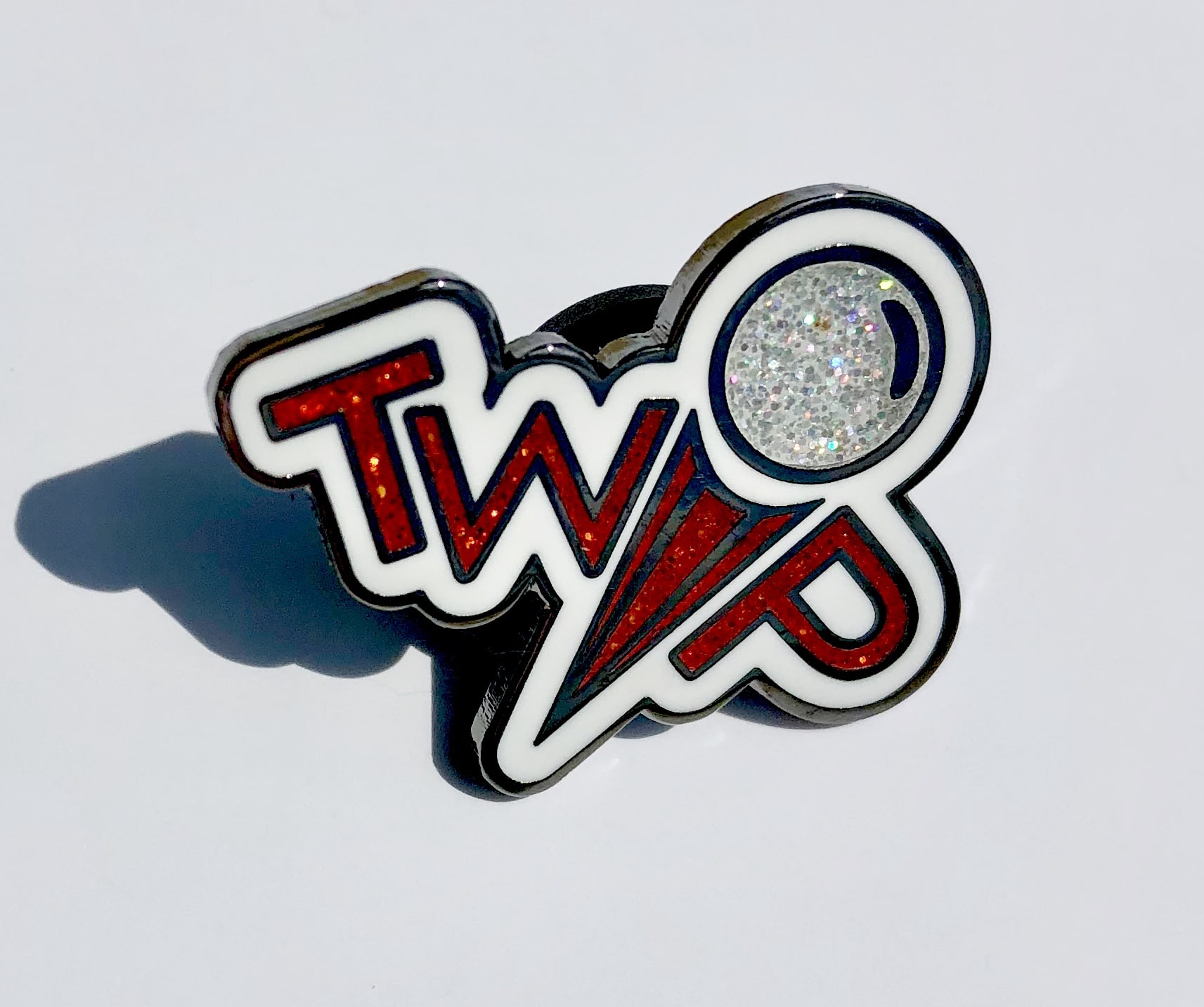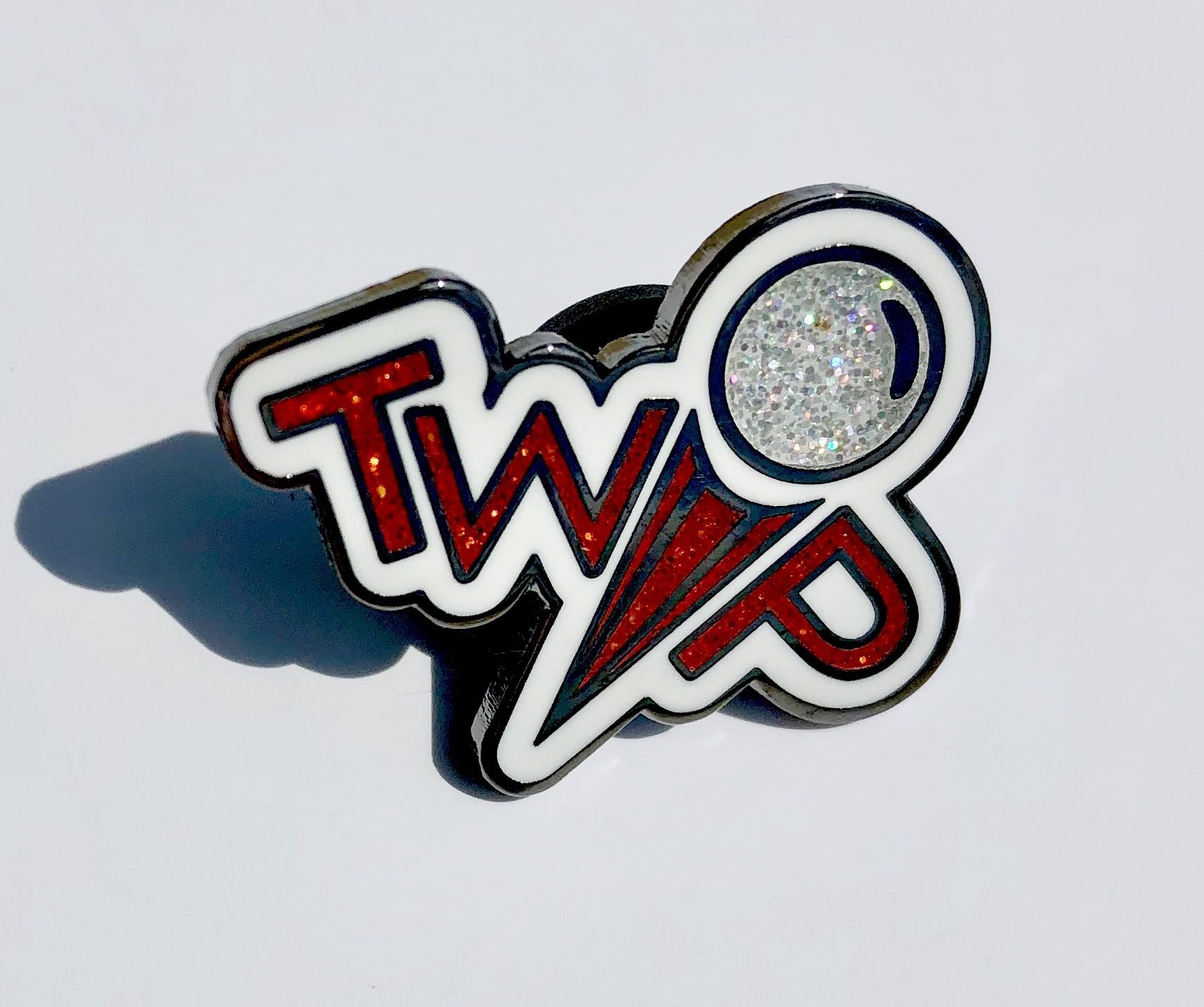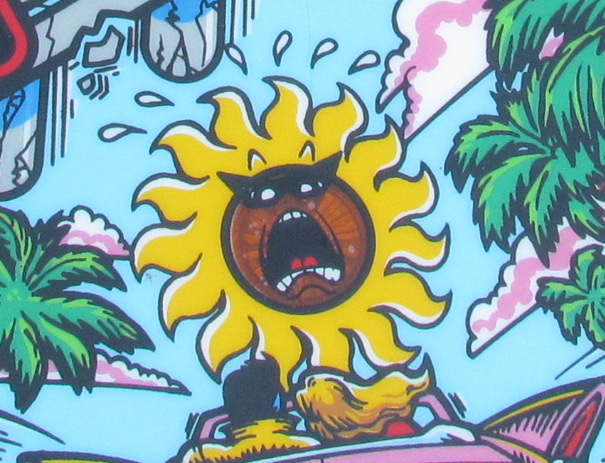 Last Week's answer: Banzai Run
Email guesses to thisweekinpinball@gmail.com, correct answers will be entered into the drawing for the limited TWIP Lapel Pin!
---

— Presented By —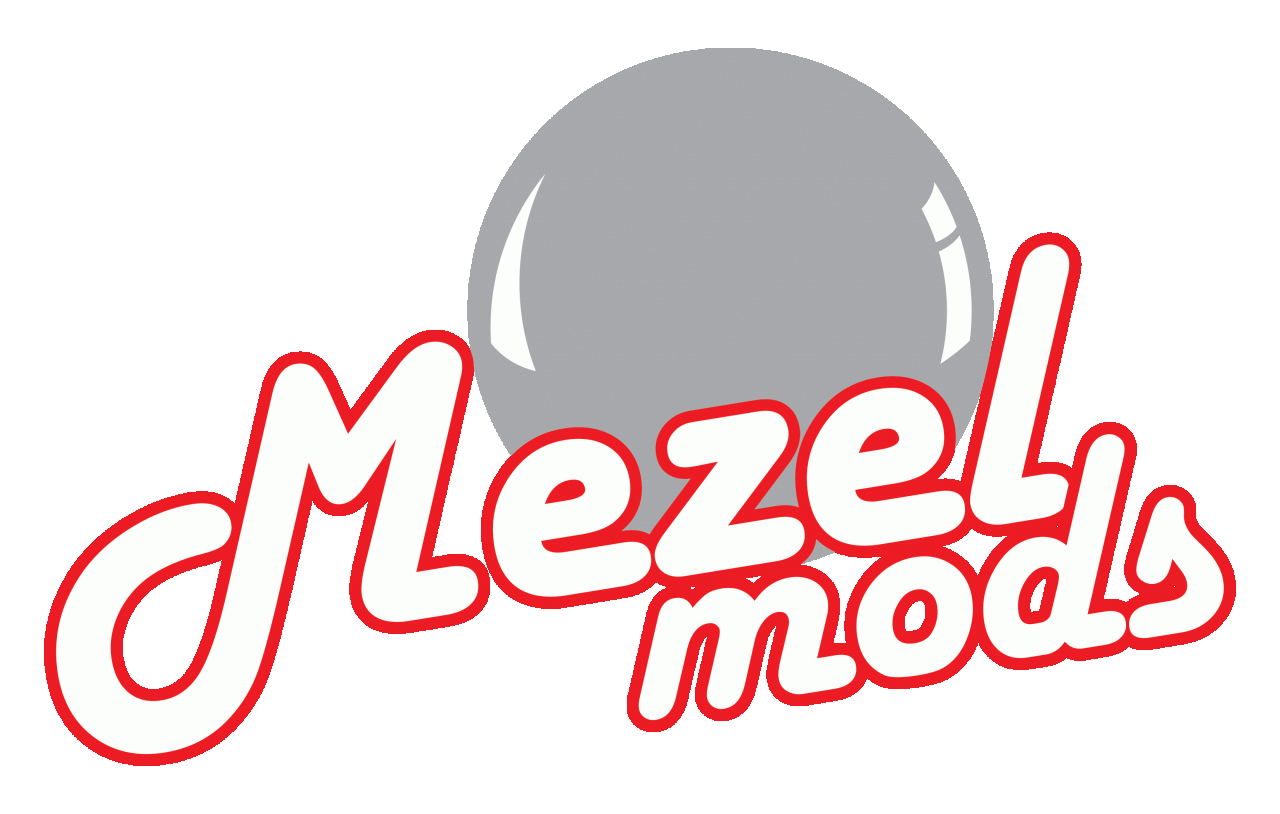 This Week's Mod of the Week is the Dialed In Pinball Translight Illumination from Lermods and Mezel Mods!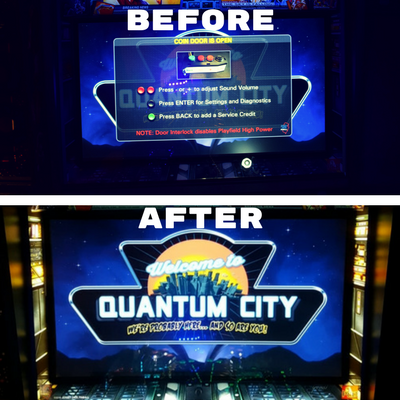 "Bring your game to life with the Dialed In Pinball Translight Illumination. This kit lights up the largely unseen artwork on the side and the bottom of the translight (around the LCD). Easy to install with no permanent changes to the game and no impact on the games built-in camera."
---

Stern Pinball
Most Recent Titles
Guardians of the Galaxy  |  AC/DC Luci Vault Edition  |  Iron Maiden  |  Deadpool  |  The Beatles  |  Primus (contract game)  |  The Munsters <-NEW
Announced/Confirmed
Elvira 3
Rumors of Future Titles
Steve Ritchie Black Knight 3000?  |  Superman 1978?  |  Beetlejuice?  |  Godzilla?
Jersey Jack Pinball
Most Recent Titles
Wizard of Oz  |  The Hobbit  |  Dialed In  |  Pirates of the Caribbean
Rumors of Future Titles
Willy Wonka?  |  Toy Story?  |  Guns N' Roses?
Chicago Gaming/Planetary Pinball
Most Recent Titles
Medieval Madness Remake  |  Attack From Mars Remake
Announced/Confirmed
Monster Bash Remake
Rumors of Future Titles
Cactus Canyon Remake?  |  Theatre of Magic?  |  Big Bang Bar Remake?
Spooky Pinball
Most Recent Titles
Rob Zombie's Spookshow International  |  Dominos (*contract game)  |  Jetsons (*contract game)  |  Total Nuclear Annihilation (*contract/house game)  |  Alice Cooper's Nightmare Castle
Rumors of Future Titles
Licensed Title  |  Scott Danesi Second Game
American Pinball
Most Recent Titles
Houdini
Announced/Confirmed
Oktoberfest
P3 (Multimorphic)
Most Recent Titles
Lexy Lightspeed  |  Cannon Lagoon  |  Cosmic Cart Racing
Team Pinball
Most Recent Titles
The Mafia
deeproot Pinball
Announced/Confirmed
Fire and Brimstone  |  Retro Atomic Zombie Adventureland  |  Magic Girl  |  Alice in Wonderland  |  Dennis Nordman Unlicensed  |  Dennis Nordman Unlicensed 2
Circus Maximus
Announced/Confirmed
The Pinball Circus Remake  |  Kingpin
Homepin
Most Recent Titles
Thunderbirds
Rumors of Future Titles
Unlicensed Title
Suncoast Pinball
Announced/Confirmed
Cosmic Carnival
Great Lakes Pinball
Announced/Confirmed
Exposé
Haggis Pinball
Announced/Confirmed
Wraith
Pinball Brothers
Rumors of Future Titles
Queen?  |  Barry Oursler's Original Theme?  |  Playboy?
Dutch Pinball
Most Recent Titles
Bride of Pinbot 2.0  |  Bride of Pinbot 3.0 (on hold)  |  The Big Lebowski (production/legal issues)
Silver Castle Pinball
Announced/Confirmed
Timeshock
Phénix Pinball
Announced/Confirmed
Goblin Contest
---
Get alerts for new posts from This Week in Pinball – follow/like us on Facebook, Twitter, or sign up by email:
Disclaimer

: Any articles, interviews, or mentions of pinball manufacturers or pinball products is NOT an endorsement.
Have a scoop or anonymous rumor?  Email us at thisweekinpinball@gmail.com