deeproot Pinball Update | Haggis Pinball Update | GNR Price Increase | Interview with Scott Danesi | New Code: Avengers and Ranger in the Ruins | Punny Factory Gameplay | Spooky Pinball Podcast Ends | Led Zeppelin LEs Arriving | Pinball HOF Update | Homepin Update | TSAPS Shirt Club | John Borg Teases | Pinball Word Search

— QUICK HITS —
---
deeproot Pinball Update
deeproot Pinball recently shared the following update for those that are in on a Retro Atomic Zombie Adventureland:

Dear RAZA Customer:

First, thank you for your business and decision to buy in to an amazing machine we spent years designing to bring out the best of Popadiuk's original theme and layout. As I am writing this email, I am aware of the weight of accountability in fulfilling orders of quality machines as soon as possible. I am providing the below update as a matter of goodwill and transparency, knowing that it will be unfortunately posted online or misreported by podcasts (plural), twisted in ways where truth, civility, and rationality go to die.

ORDERS
We received orders (paid or goodwill) for ~70 Arcade Editions of RAZA, and ~60 Xtra Editions of RAZA. We will round up to 160 total RAZA Games with most of the remaining games available for sale at $8,000USD starting price for the Arcade Edition, and $13,000USD flat fee for the Xtra Edition. More details on timing of that later. After all RAZA games have sold we will publish (for historical purposes – IPDB), the exact game counts.

UL/CE
We were not able to get our machines scheduled into the labs for UL testing or International/CE testing until two weeks ago. So far I understand that most tests have been passed. I understand it can take up to 5 weeks to complete testing and receiving reports and certification. We will not be able to release/ship any games until those are complete.

PARTS
With most vendors going dark for the last two weeks of December and first week of January, we have orders in for about 70% of the BOM. There are three main hiccups:
• Long lead times in general and vendors promising one thing before they get their money, than quickly changing their tune after getting their money is the most prevalent reason for the delayed orders and parts. There have been some great vendors who are exceeding expectations; and we sincerely appreciate their efforts.
• The lockbar we designed as more ergonomically usable is complex with two stamps and several welded reinforcements. The complexity of the design has caused a large number of vendors to pass on it with the cost and time frame we needed it. We finally have two vendors that are willing to do small runs. The problem is getting them into their already full production schedule to arrive asap.
• The lighted side panel prototypes we had for our 2 Xtra editions had some wear/tear and technical issues with frayed wires and sizing. It has taken the last 60+ days working with several vendors to redesign them to be more durable and allow spacing for leg protectors or cup holders, etc.

PRODUCTION
We have the first lines ready to go and will proceed in prepping what we can while waiting on parts and certification. Since there are tiered production stations the ones that can produce deliverables will start in the next few weeks. I made the decision not to show production lines or illusory and deceptive pictures of parts or lines or cabinets for many obvious reasons. The only thing that matters is you getting your brand new RAZA on your doorstep in working condition as soon as possible. That is a picture that will actually mean something. We fully look forward to seeing your delivery pics and unboxing videos posted or tagged to one or more of our social media pages.

ADDITIONAL STREAMS
We have received lots of requests for additional video coverage or streaming. We finally got all the cameras for our internal rig. But (and being completely honest) I have requested that they be delayed for now. Our creative team is working hard on other projects and deadlines. I feel that since orders are over, adding additional content in the short term is moot.

EXPECTATIONS
Disappointing news may still have a bright side. We expect to receive parts through the first week of March at this point with the first RAZAs leaving mid-March. The certifications for UL/CE should also be done around the time. While that may sound disappointing to wait another couple of weeks for games, there is a bright side. Since the run of RAZA machines is limited, we should be done much quicker than our anticipated and originally announced time of 3.5-4 months.

We have had some of you contact us about jumping the line. It doesn't make any sense at this point. You and other customers will be playing RAZA sooner than you think.

NEXT COMMUNICATION
I plan to update customers again by the end of February. Thank you again for your trust and business. Thank you for your patience. We look forward to exceeding expectations and we are grateful for you allowing us a chance to do so. If you have any questions, please contact us at contact@deeprootpinball.com or by visiting the website.

Best! -Robert J. Mueller
---
Haggis Pinball Update
Haggis Pinball recently shared the following update for those that are in on a Celts:

Welcome to 2021! I hope you are well, and fingers crossed for a more productive year than 2020!

Apologies for the slow start to the updates for 2021; it seems I have missed January altogether. As much as I'd like to say it was because I was sitting on a beach kicking back, taking it easy… we have still been busy beavering away working on all the small details (and some large ones) that are needed to start getting games out the door.

Mech assembly has been continuing in earnest, deliveries for small parts (springs, wave washers, specialty bolts) have been rolling in. I've just taken delivery of our shipping boxes, and my order for legs and leg braces is now on the water and on its way to us.

The first batch of playfields are getting wiring looms finalized, ready to start assembling, and then placing into cabinets for final playtesting before making their way into the shipping boxes for transport.

From a timing perspective, it has still been very hard for me to 100% zone in on when games will start rolling out with consistency. I have been concentrating on making sure that all the back end tasks such as cabinet build, mech assembly, wiring loom construction, lighting assemblies, etc, have a head start, so there aren't any bottlenecks once we are moving. However, until those processes kick in, I'm still just working hard to get it all going.

As of today, I am scheduled to get the first three games out before the end of February. I am then anticipating that I will ship three games a week until we work through the current list of orders. Of course, I am pushing hard and hopeful those numbers will improve and will keep you updated.

Please reach out to me if you do not know what number in the build schedule you are, and I will let you know. I will also let you know when I'm planning to have your game ready. Similarly, I will again try and give you as much notice as possible when we need the balance payment for the game and start working with you on shipping options.

Some more pictures of our progress are below. These include some renders we did on the different color options for the game, plus a special concept 2.0 design. We aren't officially offering the 2.0 designs, but let me know if the concept render is something you are interested in. We can paint the backglass to match your color trim choice, but there is a significant amount of additional work required to do so, as we effectively need to triple paint the backglass to achieve the correct finish (Blockout color, highlight color and then gloss).

Hope to speak to you all soon with a game ready to ship.

Cheers,
Damian
---
Last Week's Poll Results
---
JJP Increases Prices Going Forward on Guns N' Roses Machines
Jersey Jack Pinball increased prices on GNR by $1,000 for all machines going forward. These increases will not affect current orders already placed with distributors or JJP.
---
Just Another Pinball Podcast: Interview with Scott Danesi
Last week, Scott Danesi joined Just Another Pinball Podcast – here are just a couple highlights:
On the Total Nuclear Annihilation Rerun:
Scott Danesi: I have some big things planned for when TNA gets rerun. So I have been working on the software. And when TNA rerun happens, I am going to launch code for that game which is also backwards compatible with existing machines. Everyone wins…the TNA games that come out, the remake ones are going to be wired the same way, they will have the same computers in them. They will be as same as possible to the originals, because I want the code to run on [both].
On the display on the new TNA:
Scott Danesi: If you look at Rick and Morty display panel, it has that metal display panel that holds the LCD, that will be on the TNA 2.0. So that is going to be a difference.
Scott also talks about the P-ROC boards, talks about how he got into tinkering with pinball machines, talks about his work on Bride of Pinbot 2.0, talks about when he joined Pinball Life, talks about how Wizard of Oz impacted his light show on Total Nuclear Annihilation, talks about working with generic/standard parts, talks about the story of TNA, talks about not including ramps on TNA, talks about trying to make TNA a social game that you can play with your friends, talks about his love for music and how that impacted TNA, talks about co-op mode, talks about building and designing TNA, talks about the different iterations of the playfield mechs, talks about the Danesi Lock and others that have used that previously, talks about the pop bumper and why he included that where it was (and why it is BRUTAL), talks about putting the pop bumper in the spot of the left sling on Rick and Morty, talks about removing the rollovers from TNA for the production machine, talks about the display for the ball save, talks about how many whitewood iterations he did for TNA, talks about the reactor 3 music, talks about the beacon topper, talks about all the code updates he has and is doing with the game, that TNA is a passion project, and much more.
Check out the full episode here!!
---
New Code: Avengers and Ranger in the Ruins
Check it out!
---
The Punny Factory : Rules and Gameplay
>
---
Spooky Pinball Podcast Ends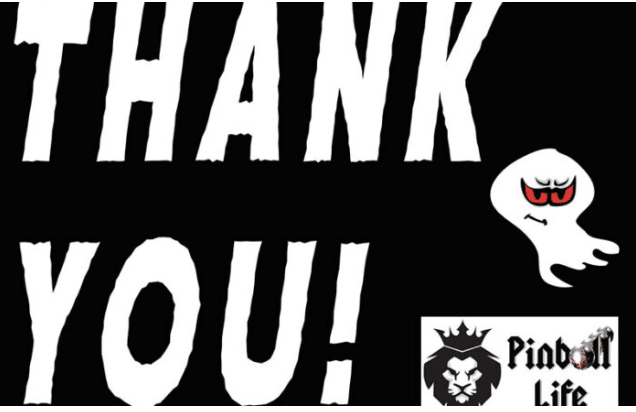 Spooky announced last week that their 11 year podcast would be discontinued:

After 11 years… we've decided that it's time to end the oldest and longest running regular pinball podcast. We can't thank you all enough for the listens, love, and support over the years. HUGE thanks to James Willing, Danni & Dave Peck, our friends, fans, family, and our long time incredible sponsor, Terry & Margaret at Pinball Life. We'll be shifting to doing more video content on our YouTube channel so please be sure to subscribe there and follow the continuing story of Spooky Pinball … be it a podcast, video content, or a pinball company, we've been here for more than a decade and we're just getting started! 🙂 To every listener, guest, and pinball fan everywhere … PEACE, LOVE, AND ALL THINGS PINBALL TO YOU ALL.
Spooky Pinball Podcast was not the first pinball podcast, but when they started there were no other active pinball podcasts. Wow. And now they're a pinball manufacturer!
A HUGE thank you to Spooky Pinball for all the content on the podcast, and we look forward to more video content in the future! Make sure to subscribe to their YouTube channel here!!
---
Led Zeppelin Limited Editions Arriving
Led Zeppelin LEs are arriving in people's homes – check out this light show!
>
Last week Steve Ritchie addressed an issue that some owners were seeing with the Electric Magic spinner:

It is great to see so many positive responses to Led Zeppelin Pinball. It has been a labor of love. I have wanted this license since the early 70's when I worked at Atari. Everyone on our team is a Zep fan, young or old. It was a bit difficult making it happen from home, but we are used to the conditions we face now.

I see that some people are finding their Electric Magic spinners stuck or not turning smoothly. Don't take the cover off the EM unit! No Need! Grab a pair of needle nose pliers and spread the 2 side brackets apart. Put a tiny drop of oil on the spinner wires where they go through the holes in the brackets. They may have to be readjusted from time to time, but spread the side brackets apart and it will stay in adjustment for a long time.

The top plastic is made of polycarbonate, a very durable material, and just underneath is a stainless steel bracket/protector. No additional protection is necessary. More later!

-Steve
---
Pinball Hall of Fame Update
---
Homepin Update
---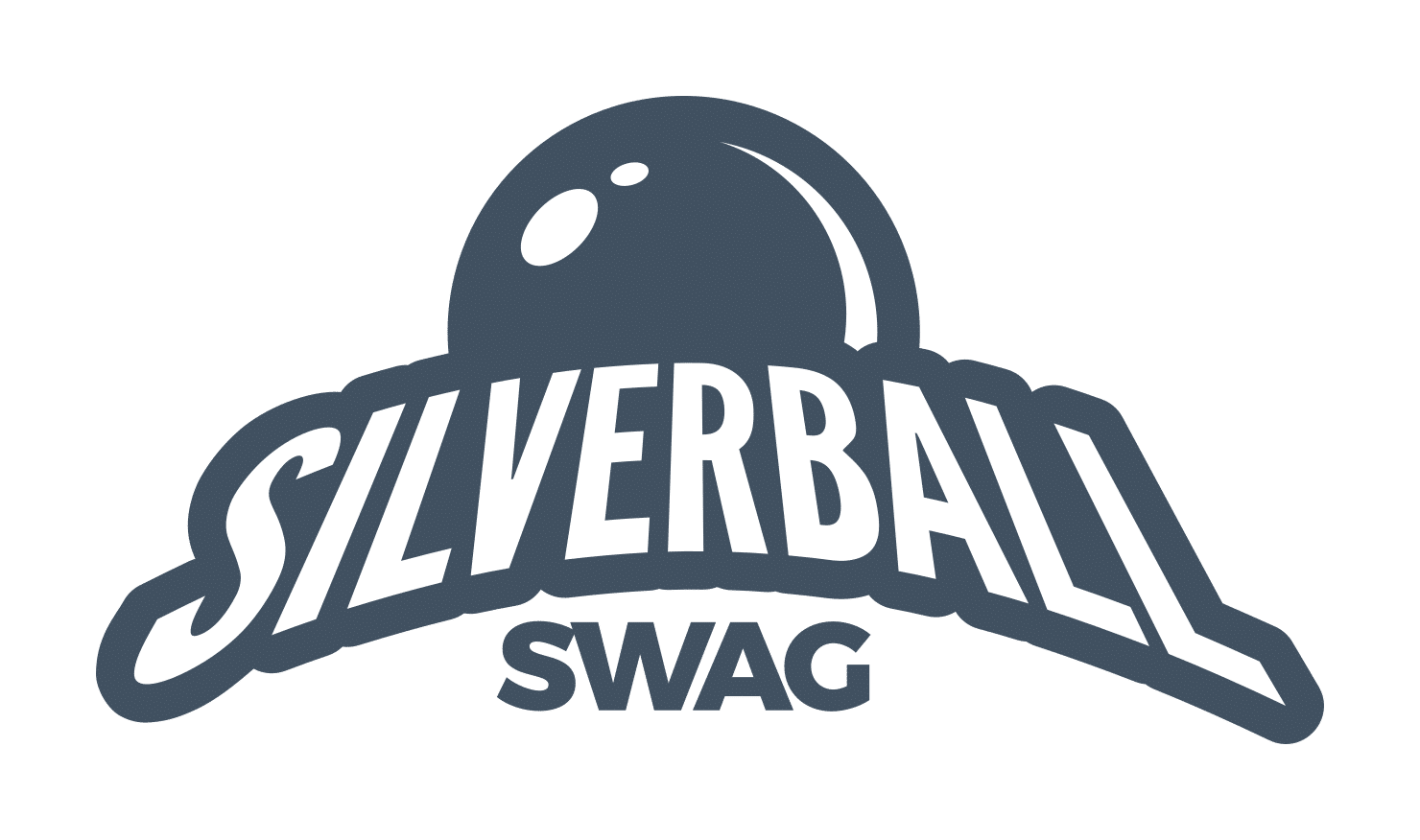 The Super Awesome Pinball Show started a Super Awesome Pinball T-Shirt Club!! Each month there will be a new shirt that will ONLY be available for that month.
Check out February's design!!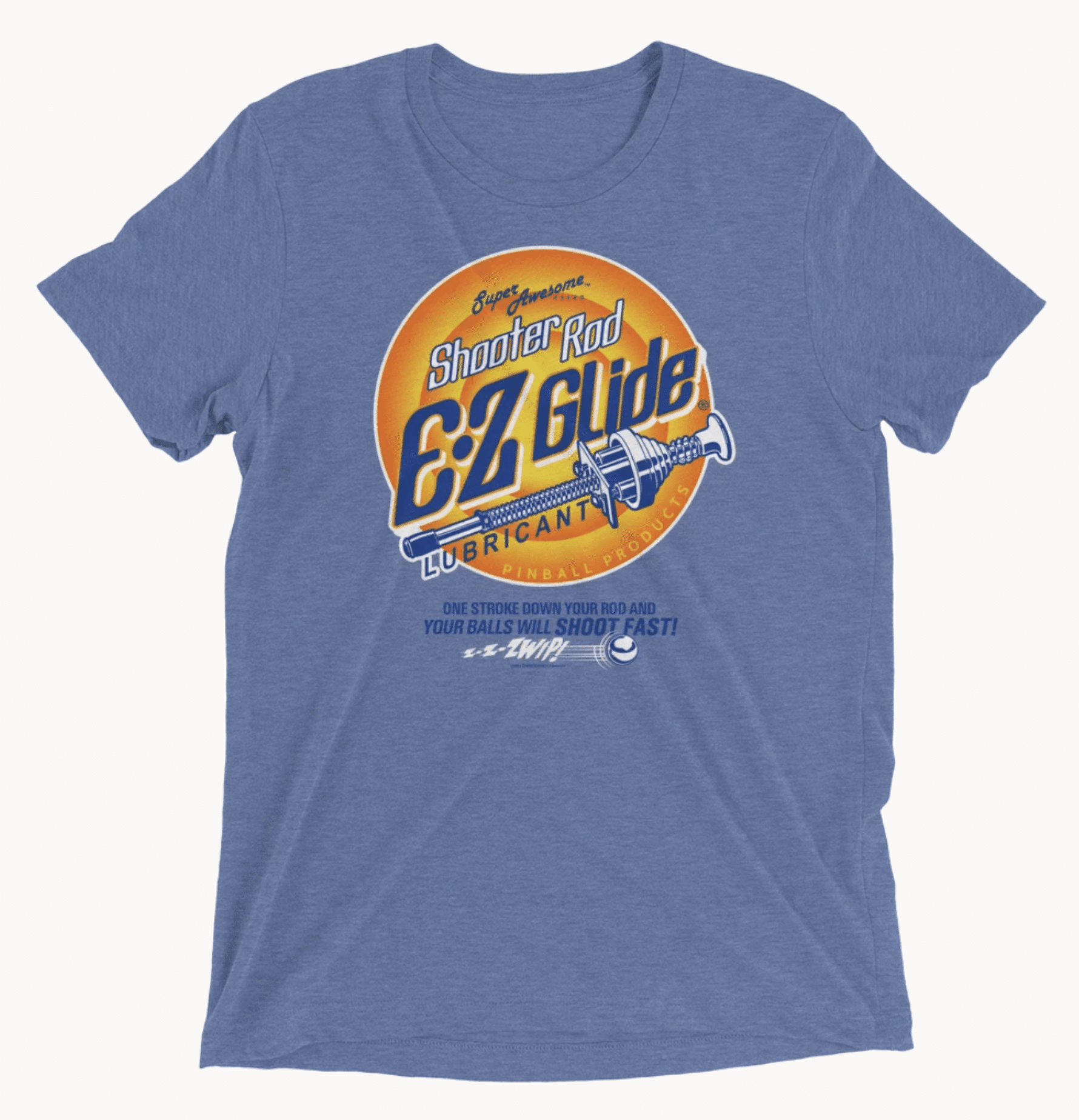 ---

— Cool and Crazy Stuff —
John Borg Teases
Designer John Borg did some light trolling last week on Facebook 🙂
---
Pinball Word Search
Thanks to our friends at Pinball Superfriends for sharing the link to this cool word search!! (We're told Ryan Zlomek of Syracuse Pinheads created it!)
---
Other Quick Hits:
---

Other Manufacturers
More

Team Pinball: The Mafia

Circus Maximus: Kingpin, Python's Pinball Circus

Homepin: Thunderbirds, Chinese Zombies

Suncoast Pinball: Cosmic Carnival

Great Lakes Pinball: Exposé

Dutch Pinball: Bride of Pinbot 2.0, Bride of Pinbot 3.0 (on hold), The Big Lebowski (production/legal issues)

Silver Castle Pinball: Timeshock

Phénix Pinball: Goblin Contest

Pinball Adventures: Punny Factory, Sushi-Mania, Ninja Mania, First Class, Canada Eh!

Disclaimer: Any articles, interviews, or mentions of pinball manufacturers or pinball products is NOT an endorsement.