— This Week's Top 5 Stories —
1. Where is Monster Bash Remake?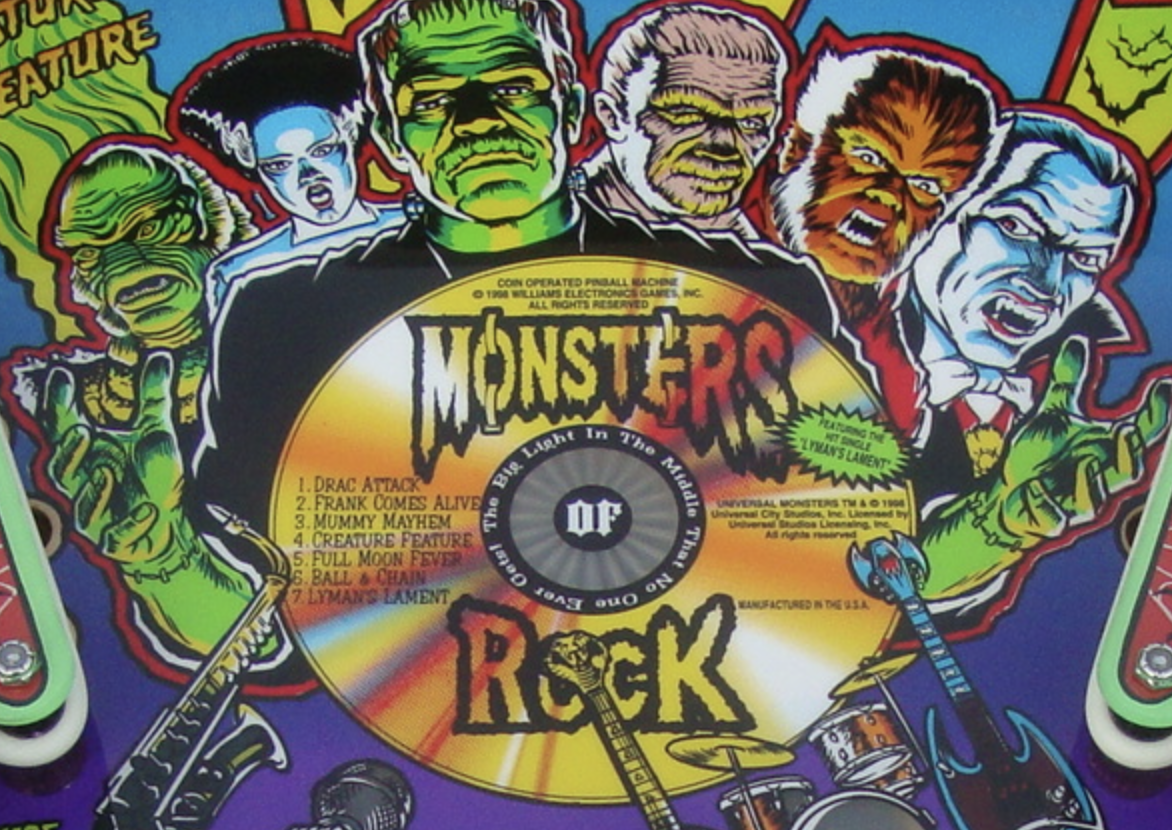 The pinball community has been waiting to see Monster Bash Remake and Chicago Gaming Company has gone quiet. Initially, this machine was to be revealed at the Texas Pinball Festival in March. From then, we've had a "prediction" almost every week that THIS would be the week. Now it is October and we still haven't seen anything. So what is going on?
Full Disclosure: After Doug Skor left Chicago Gaming Company, we here at TWIP had been working with Ashley Davis since June, planning to do a Monster Bash Remake release article on This Week in Pinball when MBr was ready. As you may know, Ashley has since left Chicago Gaming Company. We've been attempting to find out more information and continue work on the article through another contact at CGC. We hope to have more information for you next week.
We can only guess as to the reasons for the delays. Possibly some type of approval hold up, possibly some type of parts hold up and wanting to wait to announce until games are ready to go into production, at this point maybe waiting until Expo to do a reveal?
From the delay in announcing, to asking pinheads to sign an NDA, come play the game, and give feedback, this has been a bit of a bizarre roll out for a pinball machine. Hopefully we'll learn more about the timeline soon. Stay tuned!
---
2. Jersey Jack Updates and Rumors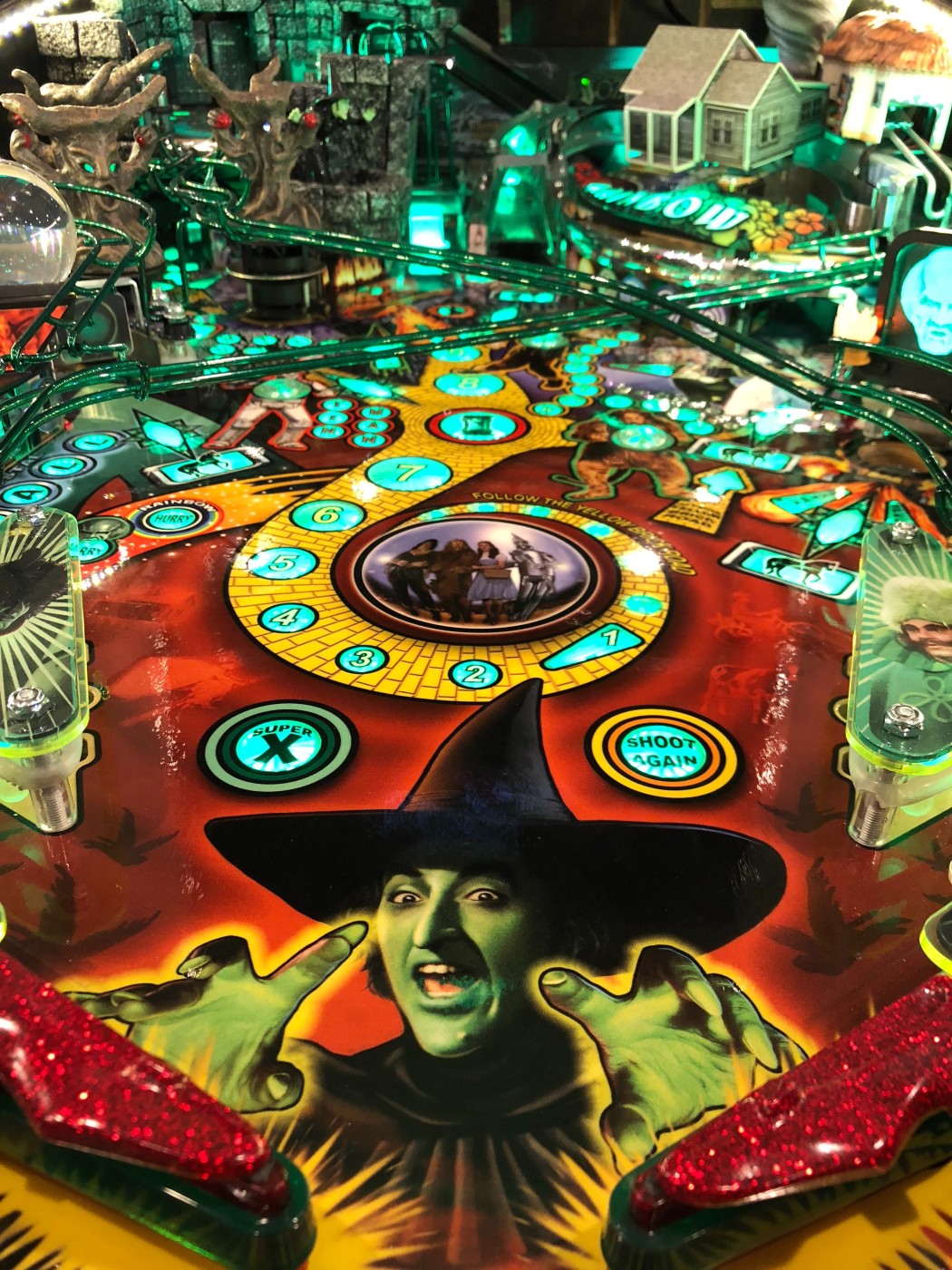 Both Head 2 Head Pinball Podcast and Kaneda's Pinball Podcast have been reporting that there is a new Wizard of Oz edition coming, called the Yellow Brick Road Edition. TWIP reached out to Jack Guarnieri to ask about the rumored title, and received the following response (shared here with permission from Jack):
Hi Jeff, thanks for your e mail and support of JJP and all things Pinball.
In the past we announced games that were not yet in production. Every time we did that the excitement was off the chart and we booked thousands of game orders for loyal JJP customers who patiently waited and today still wait for their games.
I'd like to go forward and show games that we can deliver in a short time frame. With that, I don't have any game to announce at this moment. We are working on five different model games now and while there is excitement and speculation, rumor and hope, I'm not going to confirm or deny anything at this time.
Jeff, I'll say that we are probably the only pinball company that is still actively manufacturing all of the game titles that we have introduced. We have some stock of Hobbit Black Arrow which is an amazing game especially with the new code.
We have Dialed In LE games and literally a couple of CE games and again, a spectacular game that will also get another code update soon.
Disney's Pirates of the Caribbean is in full production, we just shipped a full container to Australia yesterday and two containers are being loaded for Europe this coming week.
We are planning to go back into production of Wizard of Oz sometime in the next several weeks. That's no secret, we have told our distributors that so they can make some plans. It's an amazing game and my personal favorite and we get people asking to buy them every day.
Pinball has been in the news constantly and it makes me smile to read every morsel of coverage on us and on everyone else trying to build pinball machines. That was not the case several years ago. The tremendous growth of pinball shows and tournaments around the world, the enterprising and passionate people who have spring up to make amazing pinball mods, toys, light kits, graphics and more just makes me giddy. Many of those ideas were in my head years ago but were rejected and laughed at. We support and encourage all of those efforts. Now it's time for us to laugh along with our loyal customers who love pinball dearly and to introduce this amazing game to millions of new players who discover pinball for the first time.
I'm always happy when I'm asked about what we are doing Jeff and I can say that you will be among the first to know what we are doing next. In the meantime I'd like it if you promoted the two articles below which were published this week, links below:
https://www.roi-nj.com/2018/09/27/industry/bumper-crop-jersey-jack-pinball-is-thriving-on-old-school-gamers-love-for-its-artisanal-pinball-machines/
https://www.newsweek.com/2018/10/05/pinball-back-and-fans-are-playing-record-numbers-1139991.html
Thanks,
Jack
There is quite a bit of information in that response, in addition to addressing the rumor. We look forward to seeing what Jersey Jack Pinball releases next!
---
3. Stern and FarSight Release Virtual Reality Pinball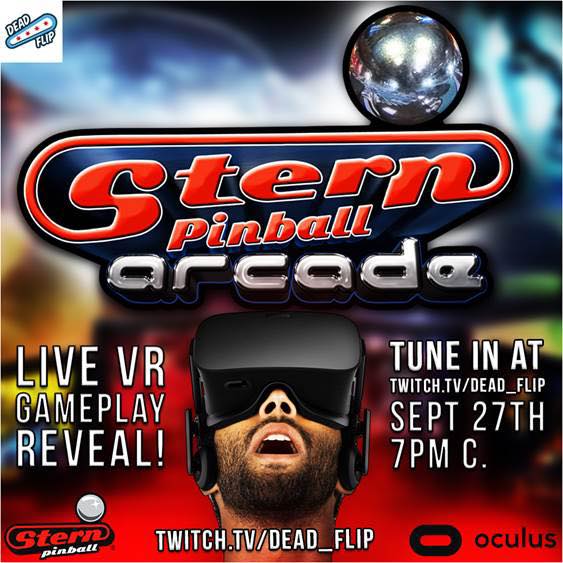 Stern Pinball issued a press release last week announcing pinball that is available in Virtual Reality on Oculus Rift! A portion of the press release reads:
Stern Pinball, Inc., a global lifestyle brand based on the iconic and outrageously fun modern American game of pinball, proudly announced today the release of 10 new tables for Stern Pinball Arcade for Oculus Rift. Both classic and modern Stern pinball tables will now be playable in virtual reality for the most realistic and immersive experience yet. To celebrate this historic launch, Stern Pinball, with FarSight Studios and Dead Flip's Jack Danger of Twitch notoriety, will be giving fans a sneak peak of this long awaited VR version of the Stern Pinball Arcade.
"With gameplay running at 90 frames per second, the Oculus Rift version of Stern Pinball Arcade is the most technologically advanced virtual pinball simulation ever created," said Bobby King from FarSight Studios. "Exclusive to Rift, we've also added a free-to-play design that allows players to try all of these beloved Stern titles without spending a dime, and players can even own tables in-game through our system of achievements and unlockables. We think both pinball fans and VR enthusiasts are going to really love this version."
This is the first time that Stern Pinball tables are available digitally on a VR platform with positional tracking, adding precise detection of where the user is looking and interacting with the game. The result is a riveting pinball experience, controlled solely by the user.
To read the full press release, click here.
The 10 available tables are:
Ghostbusters
Star Trek
Mustang
AC/DC
Last Action Hero
Phantom of the Opera
Starship Troopers
High Roller Casino
Ripley's Believe It Or Not
Harley Davidson
Jack Danger of Dead Flip streamed these tables in VR – check out the video here!
---
4. What is Stern's Next Release?
It has been widely rumored that Munsters would be the next release from Stern Pinball, followed by The Beatles (which is rumored to be released as the next KaPow title), and there was a lot of chatter about Stern's release schedule on forums this last week. Our sources here at TWIP have been fairly consistent, that it would be Munsters then Beatles…HOWEVER, recently we've been getting some mixed messages. In the last week or two, we've heard from trusted secondary sources that Beatles might have been moved up. BUT, we've also heard that nothing has changed. So it is difficult to know what to make of this information. Reading that back, this story seems a bit…muddy? But hey, worth passing on!
---
5. deeproot Tour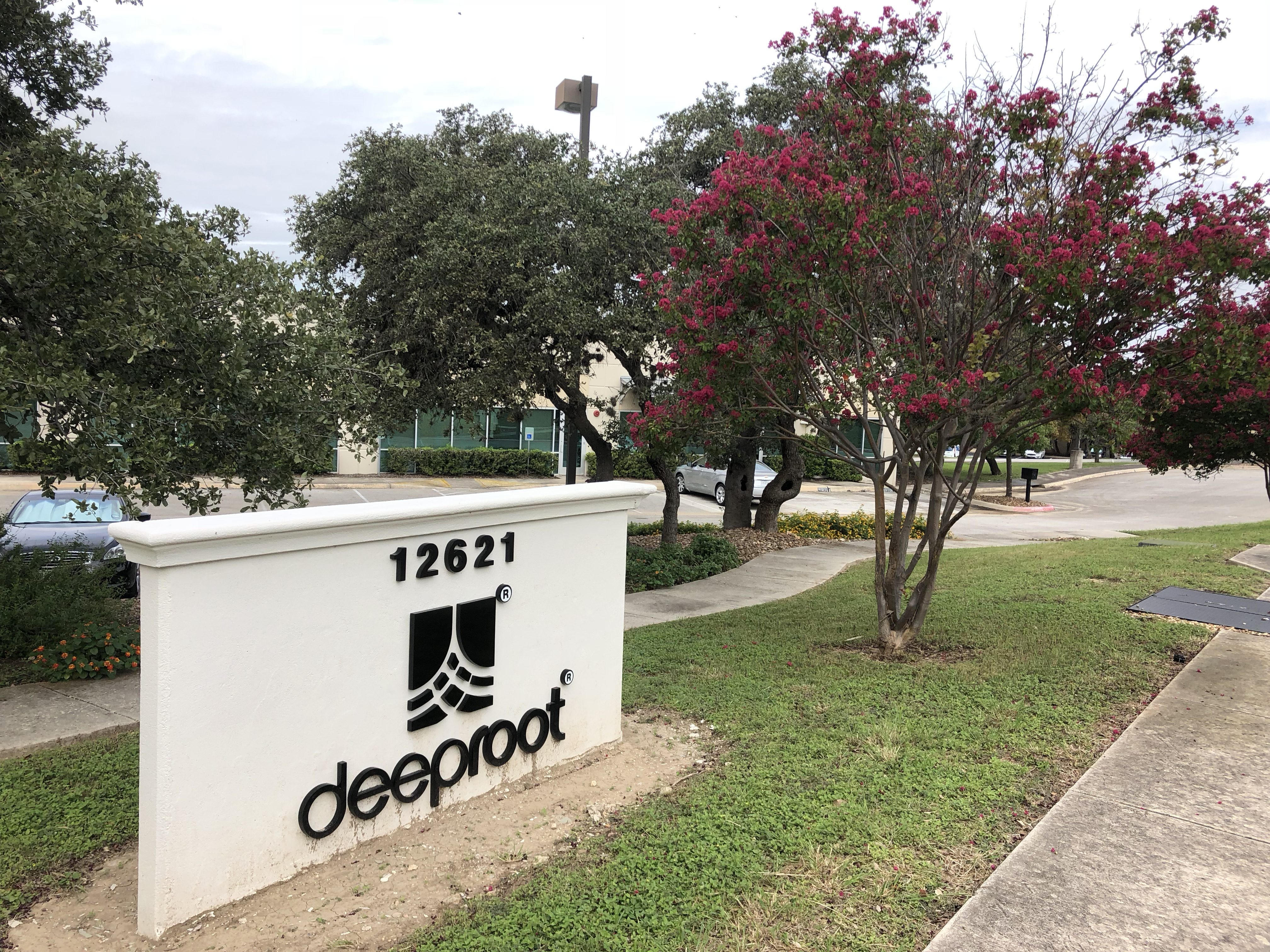 This Week in Pinball had a unique opportunity to do a full tour of the deeproot facility in San Antonio last week! We also had a chance to meet many of the team members at deeproot, who are working on some amazing projects!! We spent about three hours checking out all things deeproot, and will be releasing an article on Thursday that shares some of our thoughts and some descriptions of what we saw during this incredible experience. Stay tuned!
---
Get alerts for new posts from This Week in Pinball – follow us on Facebook, Twitter, or sign up by email:
---


---

Identify the pinball machine pictured below for a chance to win a limited This Week in Pinball Lapel Pin! Drawing will be held monthly!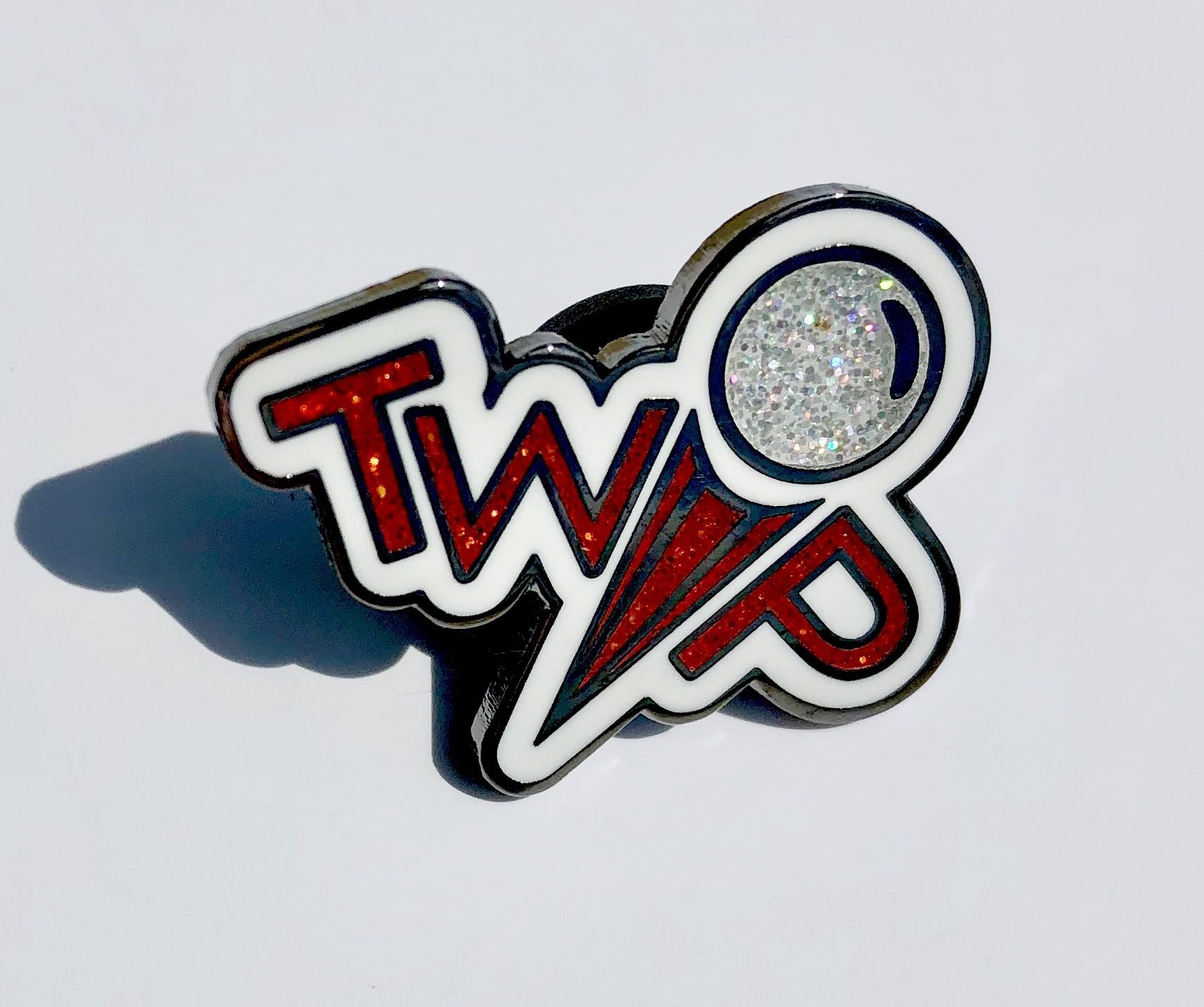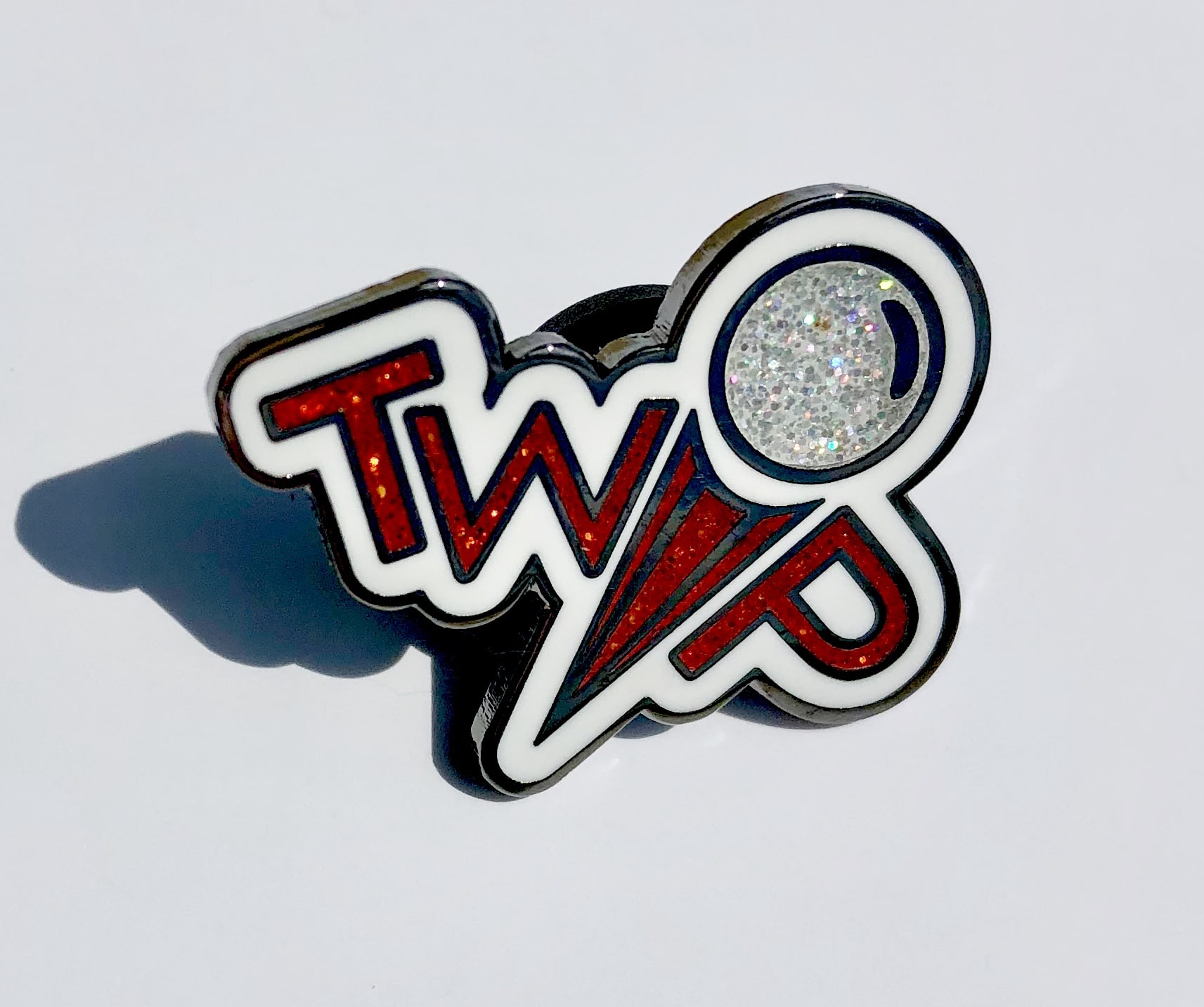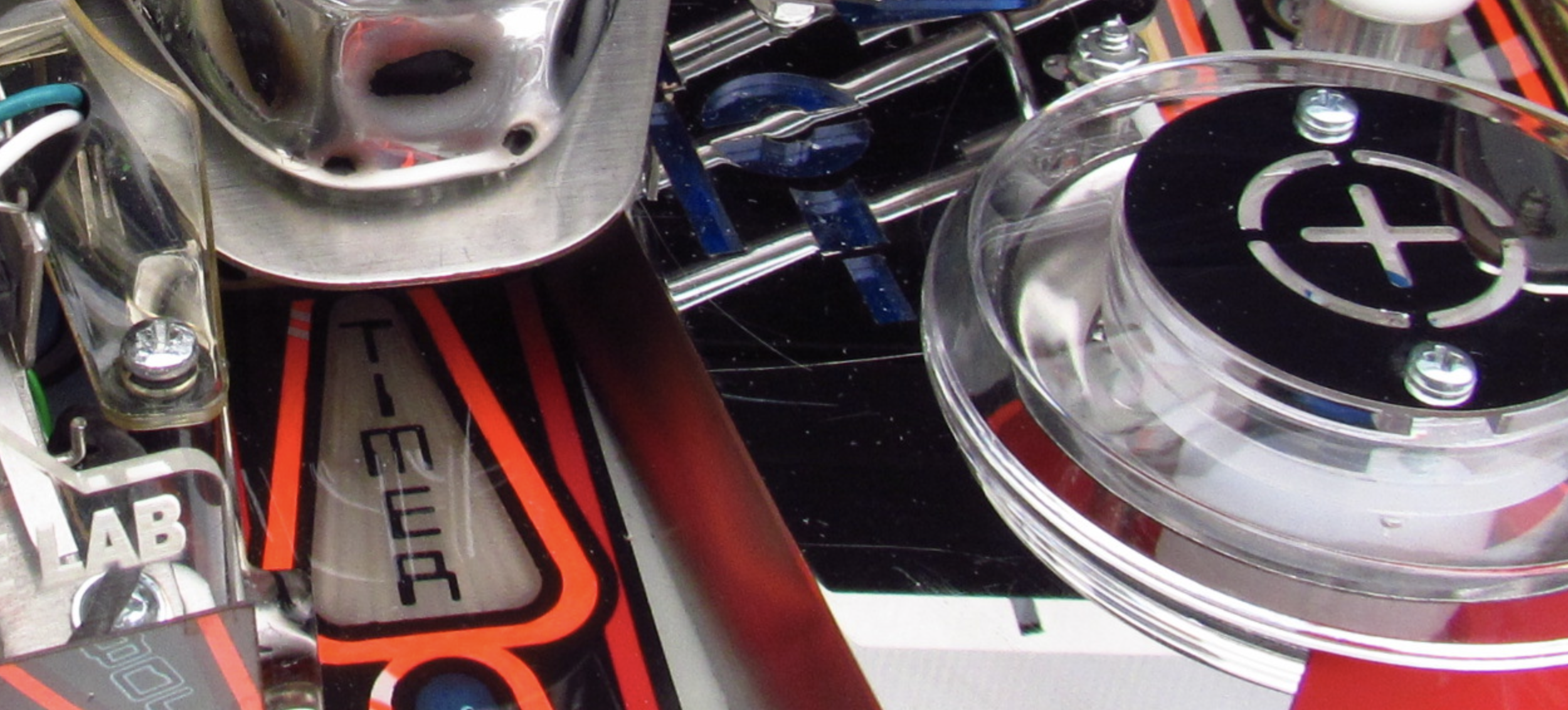 Last Week's answer: White Water
Email guesses to thisweekinpinball@gmail.com, correct answers will be entered into the drawing for the limited TWIP Lapel Pin!
---

— Presented By —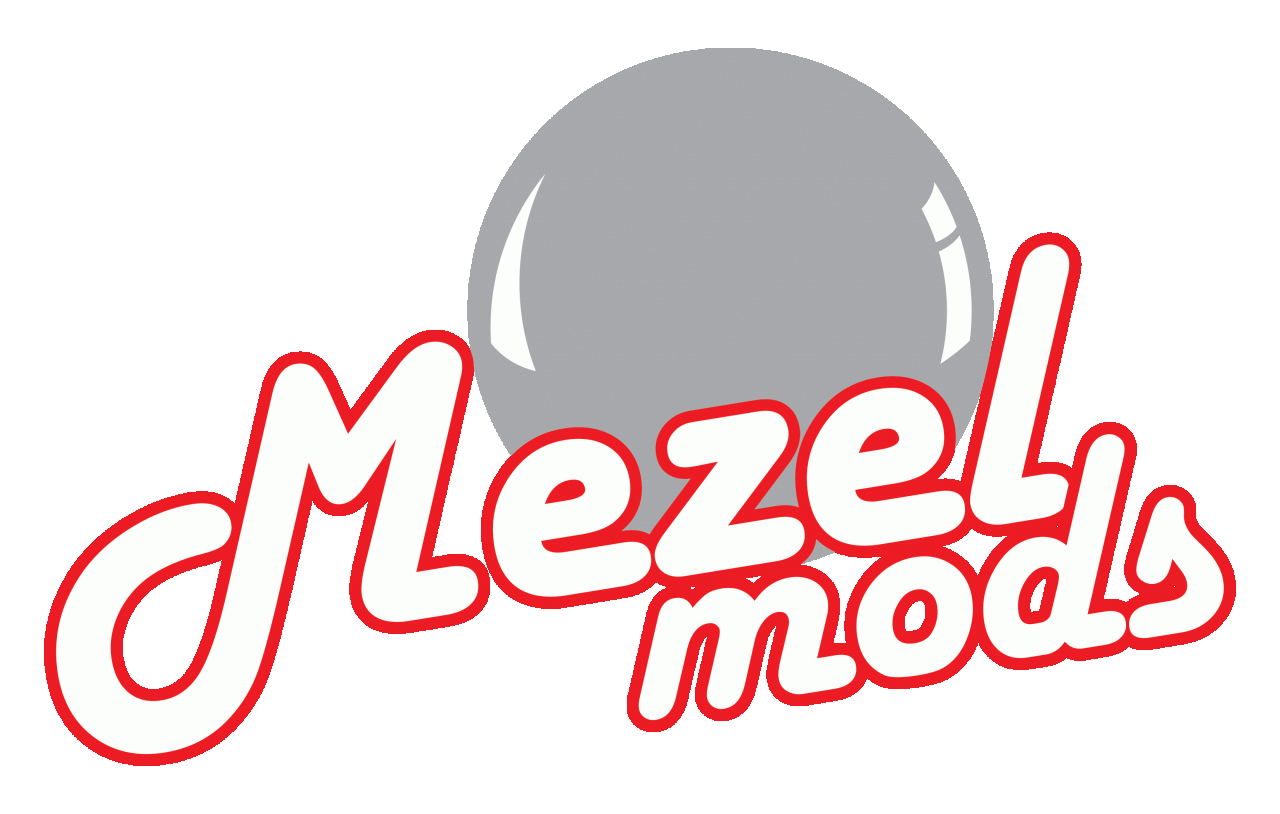 This week's Mod of the Week is the AC/DC Pinball Bell Mod from Mezel Mods!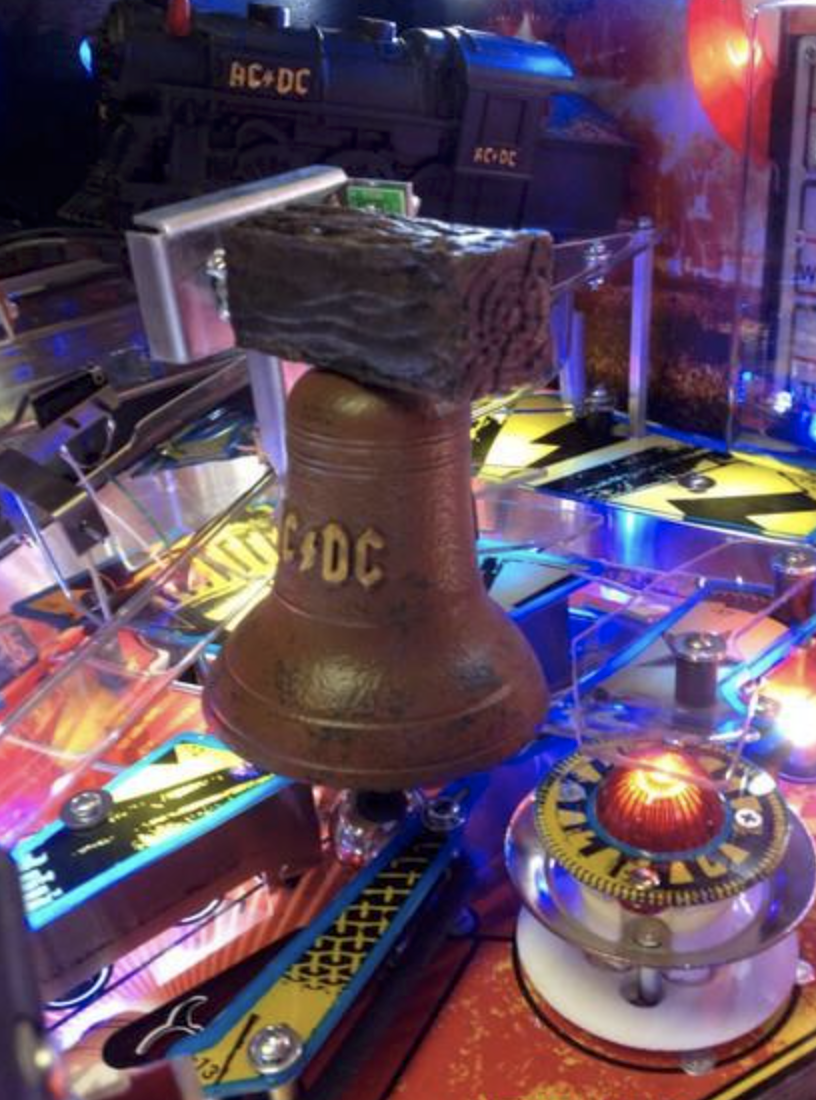 "Amp up your game with our AC/DC Pinball Bell mod! This wood-like cover for the top of the bell is one of favorite AC/DC pinball mods. Covers the standard sticker and bracket for a more realistic look. The AC/DC Pinball Bell mod is available for both Pro and Premium/LE games! Also available for Pro Vault addition. Note: bell mod includes the words HELLS BELL on the front."
---
Get alerts for new posts from This Week in Pinball – follow/like us on Facebook, Twitter, or sign up by email:
Disclaimer

: Any articles, interviews, or mentions of pinball manufacturers or pinball products is NOT an endorsement.
Have a scoop or anonymous rumor? Email us at thisweekinpinball@gmail.com
---

Stern Pinball
Most Recent Titles
Aerosmith | AC/DC Vault Edition | Star Wars | Guardians of the Galaxy | AC/DC Luci Vault Edition | Iron Maiden | Deadpool
Announced/Confirmed
Elvira 3
Rumors of Future Titles
The Munsters? | The Beatles? | Steve Ritchie Black Knight 3000? | Superman 1978? | Beetlejuice? | Godzilla?
Jersey Jack Pinball
Most Recent Titles
Wizard of Oz | The Hobbit | Dialed In | Pirates of the Caribbean
Rumors of Future Titles
Willy Wonka? | Toy Story? | Guns N' Roses?
Chicago Gaming/Planetary Pinball
Most Recent Titles
Medieval Madness Remake | Attack From Mars Remake
Announced/Confirmed
Monster Bash Remake
Rumors of Future Titles
Cactus Canyon Remake? | Theatre of Magic? | Big Bang Bar Remake?
Spooky Pinball
Most Recent Titles
Rob Zombie's Spookshow International | Dominos (*contract game) | Jetsons (*contract game) | Total Nuclear Annihilation (*contract/house game) | Alice Cooper's Nightmare Castle
Rumors of Future Titles
Licensed Title | Scott Danesi Second Game
American Pinball
Most Recent Titles
Houdini
Announced/Confirmed
Oktoberfest
P3 (Multimorphic)
Most Recent Titles
Lexy Lightspeed | Cannon Lagoon | Cosmic Cart Racing
Team Pinball
Most Recent Titles
The Mafia
deeproot Pinball
Announced/Confirmed
Fire and Brimstone | Retro Atomic Zombie Adventureland | Magic Girl | Alice in Wonderland | Dennis Nordman Unlicensed
Circus Maximus
Announced/Confirmed
The Pinball Circus Remake | Kingpin
Homepin
Most Recent Titles
Thunderbirds
Rumors of Future Titles
Unlicensed Title
Suncoast Pinball
Announced/Confirmed
Cosmic Carnival
Great Lakes Pinball
Rumors of Future Titles
Unknown
Haggis Pinball
Rumors of Future Titles
Unknown
Pinball Brothers
Rumors of Future Titles
Queen? | Barry Oursler's Original Theme? | Playboy?
Dutch Pinball
Most Recent Titles
Bride of Pinbot 2.0 | Bride of Pinbot 3.0 (on hold) | The Big Lebowski (production/legal issues)
Silver Castle Pinball
Announced/Confirmed
Timeshock
Phénix Pinball
Announced/Confirmed
Goblin Contest
Get alerts for new posts from This Week in Pinball – follow us on Facebook, Twitter, or sign up by email: