The Scoop
**1ST ANNUAL PINBALL TWIPY AWARDS!**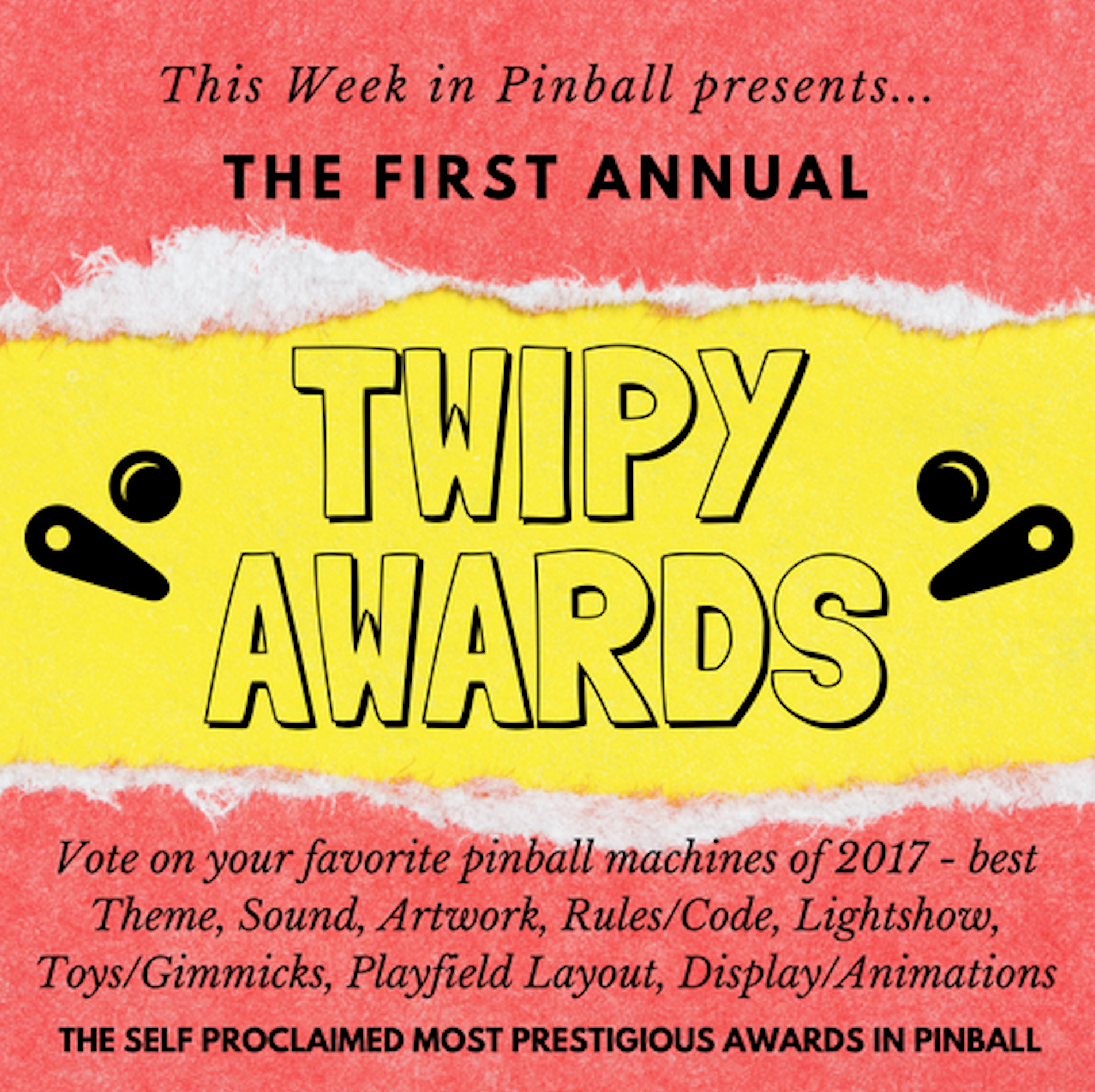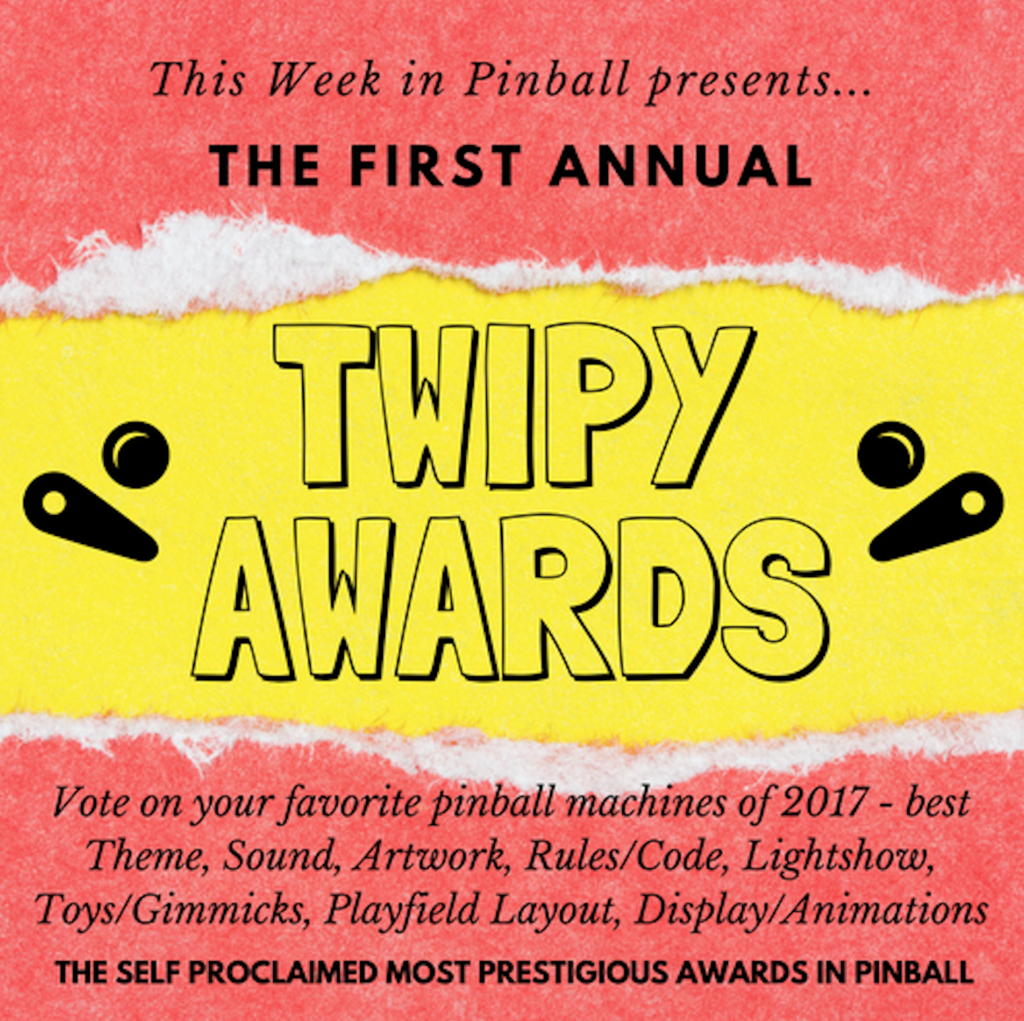 VOTE for your favorites in 2017!
LIVE AWARDS CEREMONY!
(should take less than two minutes and you can skip questions)
Note: You must have a Google account to vote – it is free and easy, click here if you would like to set up an account.

And the categories are…
Best Theme
Best Theme Integration
Best Sound/Callouts
Best Artwork
Best Rules/Code
Best Lightshow
Best Toys/Gimmicks
Best Playfield Layout and Gameplay
Best Display/Animations
Favorite Pinball Podcast
Favorite Pinball Twitch Streamer
Favorite Pinball YouTube Channel
Favorite New Mod
GAME OF THE YEAR
---
Batman '66 Channel Changing – A First for Pinball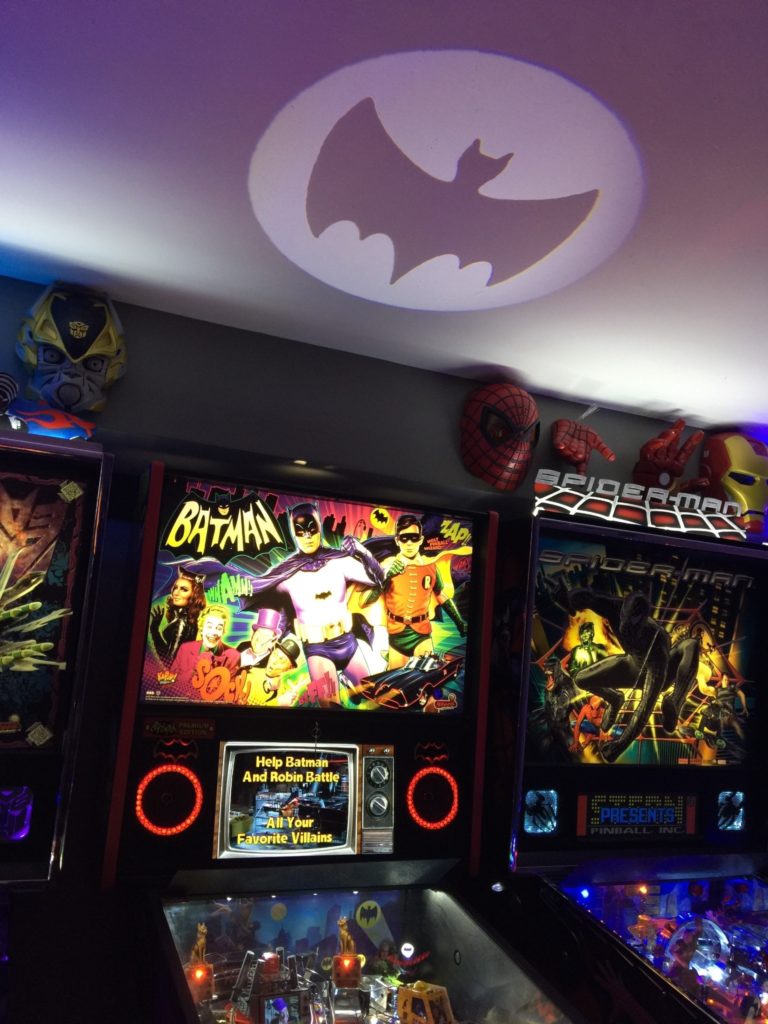 Stern Pinball released a code update last week for Batman '66 – for full details of code v0.84, click here. One of the notes in the update included the following: "Added CHANNEL CHANGING for the main TV when small TVs are displayed. Press and hold the GADGET BUTTON for ~1/4 second to change the video, music, and lights that are associated with the main TV." What does this mean?
You know how sometimes you have multiple modes stacked (stacked basically means multiple modes running at the same time) that you're trying to finish? But the machine is just showing one mode, and you have to remember which shots are you need in the other mode that is running "behind the scenes"? Channel Changing fixes that problem – it allows you to change which mode the machine is showing – the lights, video, and music will change to associate with the mode that you choose. Other modes will still be running in the background. This is believed to be a first in pinball, very cool feature! Check it out below:
List of Thunderbirds Playfield Changes, Shipping Update
A couple weeks ago, Homepin announced on their Facebook page that they were listening to feedback and making some changes to their upcoming game, Thunderbirds. Pinball Magazine shared in their November Monthly Recap that there are over a dozen changes. Pinball Magazine also shared that the most notable changes are:
Opening up the area to the right of the pop bumpers under the flyover ramp. This has resulted in a lot more popbumper action and the ball seeing a lot more side to side action on the playfield. The engineering drawing above has several small arrows in it as a reference for the playfield artist to reposition some elements of the artwork.
The variable push target under The Mole has been replaced with a captive ball, which seems to work a lot better during game play.
Two in/outlane posts have been added to prevent the all too easy loss of balls down the outlane. This has extended ball times and makes the game much more enjoyable.
The size of various toys on the playfield has been adjusted. TB2 will be smaller, see the prototype model above next to the original sized TB2, while The Mole will be about 20% bigger due to the use of a more reliable, steel shafted motor.
Mike from Homepin also shared on Pinside that "there are no machines headed outside Australia and New Zealand for at least the next 12 months". For more info and some exclusive pictures of the changes mentioned above, visit Pinball Magazine's November Recap here.

Stern of the Union – Code Updates, Stern in China, More
The Stern of the Union was released on Tuesday. To read it in full, click here. In the coding update section were the following highlights:
Guardians of the Galaxy – We have several updates coming before the holidays, with 1.0 slated for January. We're still working hard on balancing and polishing sound assets; it's an ongoing process and clearly we are aware of some of the issues. We have every intention to make the audio package and game experience spectacular.

**TWIP NOTES: v0.73 was released last week – click here for details. There are unconfirmed rumors that v0.90 may be available by December 15th in time for GOTG Launch Parties. More unconfirmed rumors are saying that the custom call outs from Rocket will be included with that update.

Star Wars – The team is hard at work and we're still looking at releasing 1.0 code in early December. In case you missed it from last month the updates will include bug fixes, score balancing and additional speech. Some of the content will be:

Escape from Hoth, Escape from Tatooine, Battle Above Endor will get polish and rule enhancements with some cool added effects
Depending on which character you select, the heroes will receive additional perks with Leia's bonus increasing all scoring in the 4th missions, Han increasing the timer to last longer during the Escape from Boba Fett mode and Luke's bonus adding a higher scoring opportunity in the Light Saber Duel mode.

Batman '66 – The dedicated programming team is still working on another release around the New Year. This will include additional minor villain modes into the mix.
Ghostbusters – With Star Wars coming to completion soon, we will be focusing on a final update for Ghostbusters.
Aerosmith – Aerosmith will be getting a little more polish.
KISS – KISS code will have a final update in the near future as well.
Just because a game isn't listed on here doesn't mean there can't be surprises from time to time either! (i.e. The Walking Dead v1.60)
Stern also mentioned that the Star Wars accessories would not be released until after the holidays. In addition, Stern announced their expansion into China and that their exclusive importer and distributor for China would Guangzhou Stern Electronic Technology Company – for the full announcement regarding Stern in China, click here.

The Impact of the Project Pinball Charity
Project Pinball is an organization that "places pinball machines in children's hospitals to provide recreational relief to patients, family members, and hospital staff". A video was released last week on the Stitch Facebook page that highlights their efforts – view it here.
You can help by entering their raffle for a chance to win a FREE new Stern pinball machine – right now the raffle is for a Guardians of the Galaxy Premium or a Stern Pro machine. You can also donate a pinball machine or a give a monetary donation – click here for info. Check out how this organization is impacting kids and their families with this note on Facebook from last week: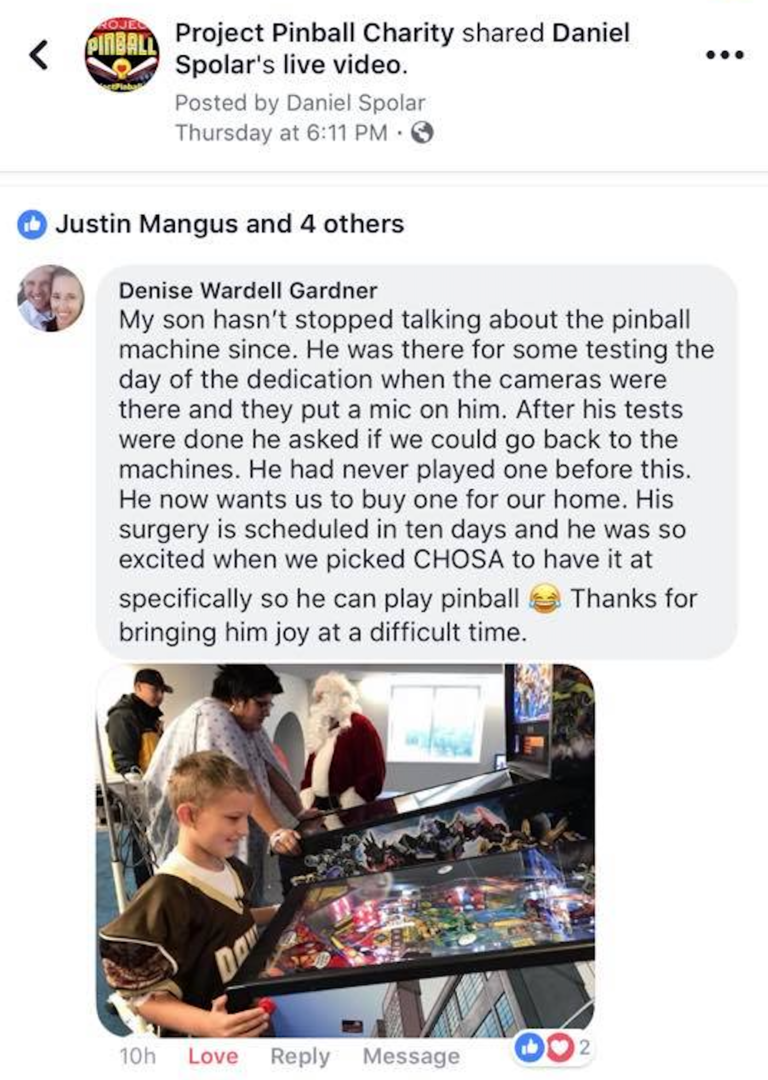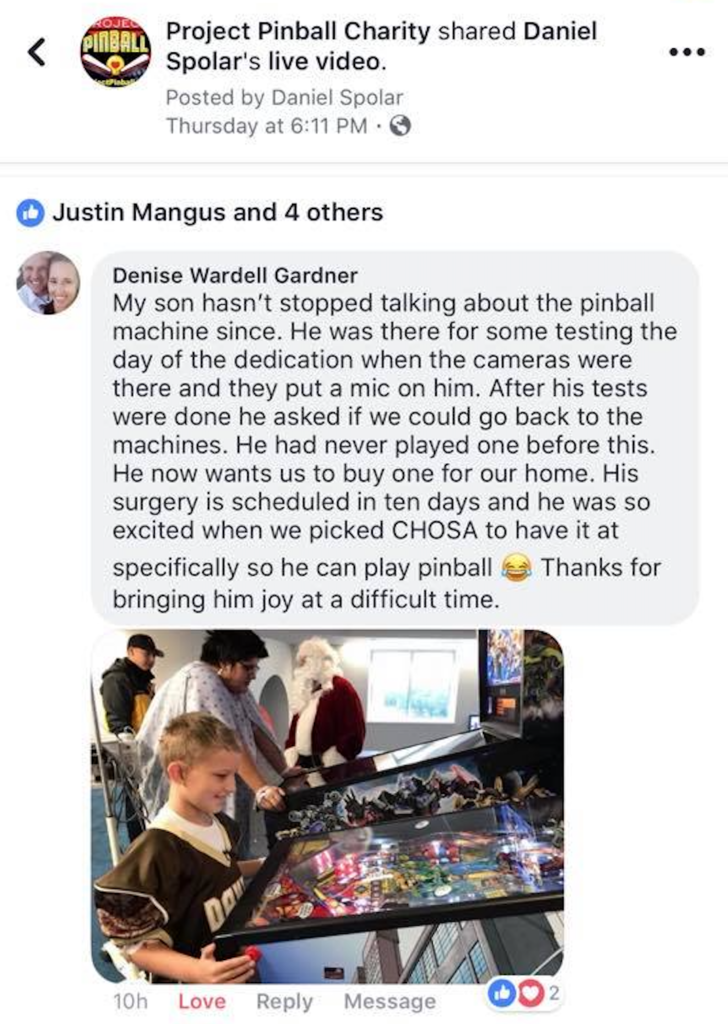 ---
**Poem about PinballBulbs.com and December SALE!**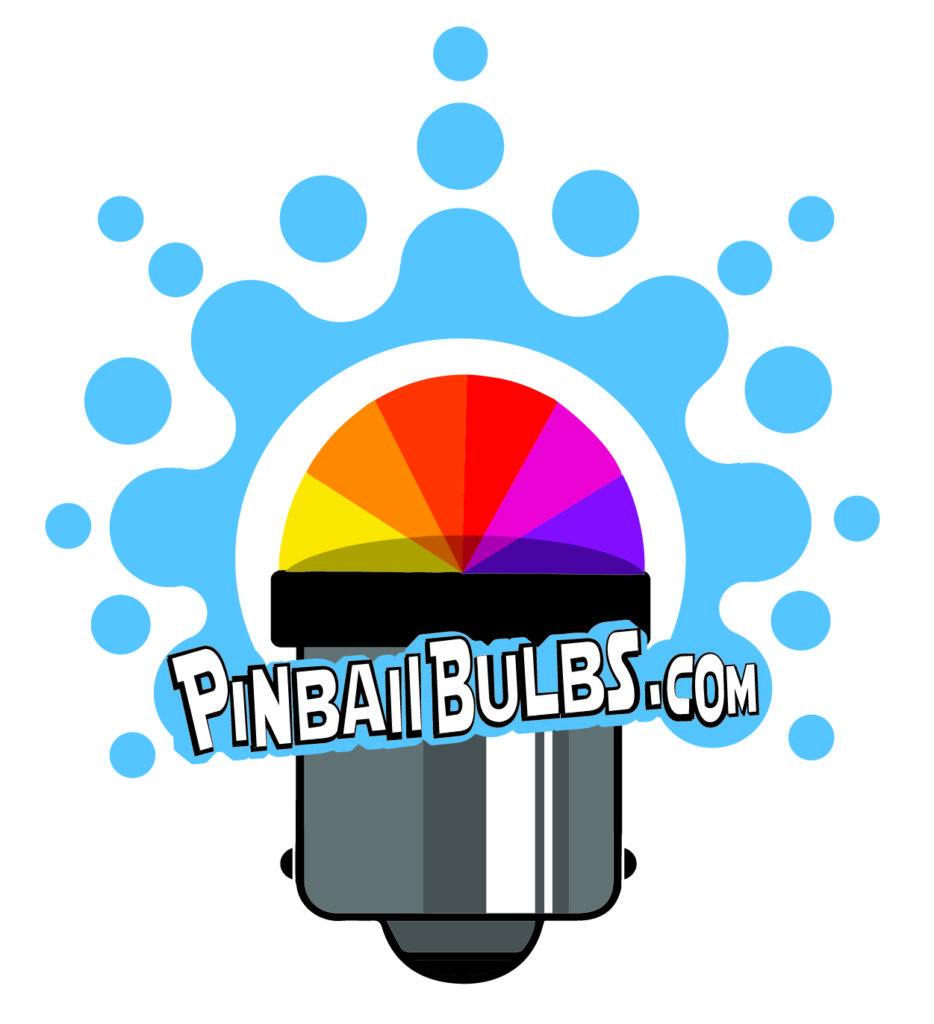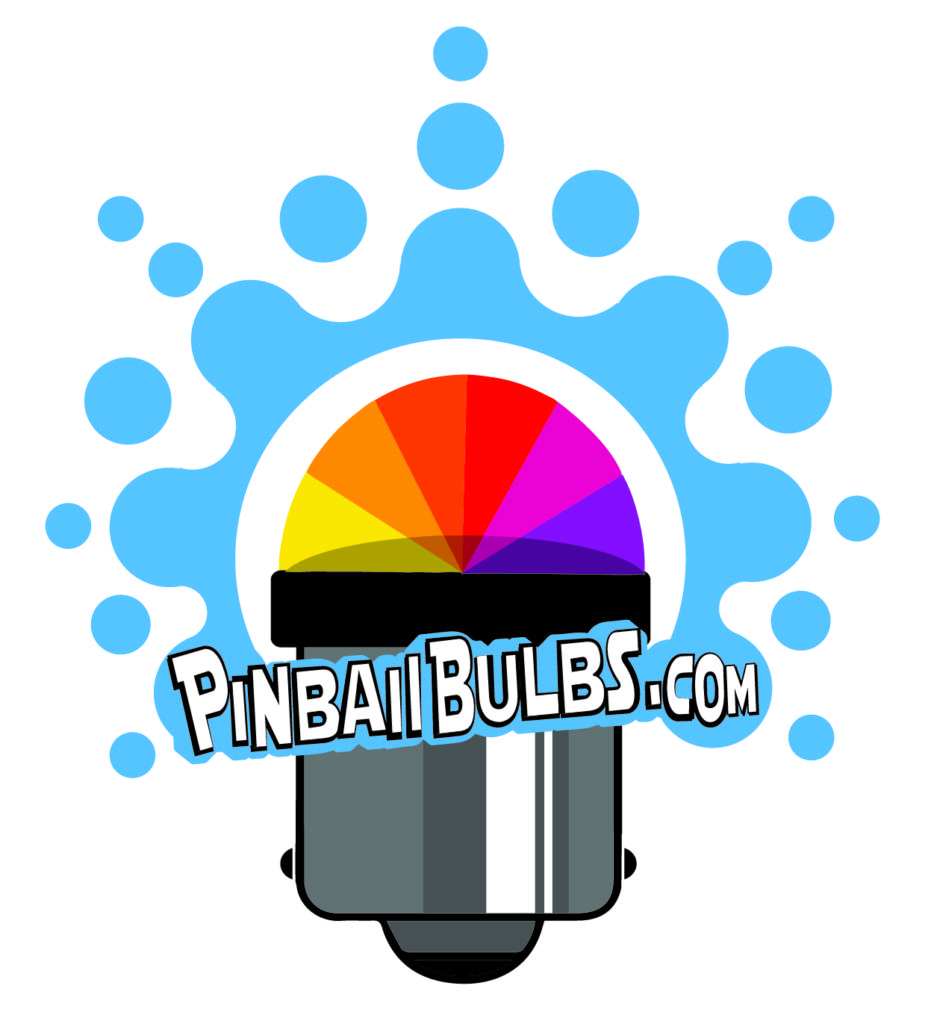 There your machines with incandescents sit
Waiting for you to buy an LED lighting kit
Now is the best time to visit Pinball Bulbs
…Trivia – did you know nothing really rhymes with bulbs?
15% off Pinball Bulbs: Visit Pinball Bulbs and enter promo code "ThisWeek15off" to save 15% off everything on the site! It's the perfect time to get an LED light kit for your game, check them out here!
---
**Poem about Pin Stadium Lighting and GIVEAWAY!**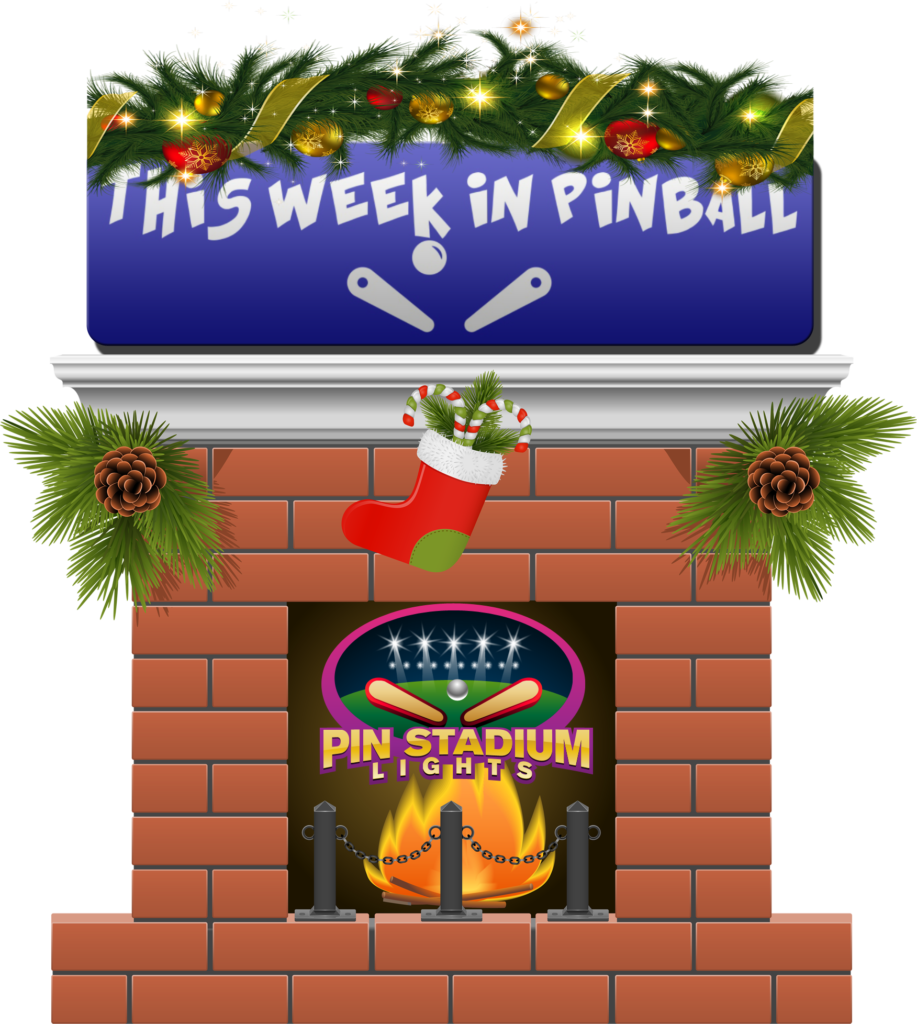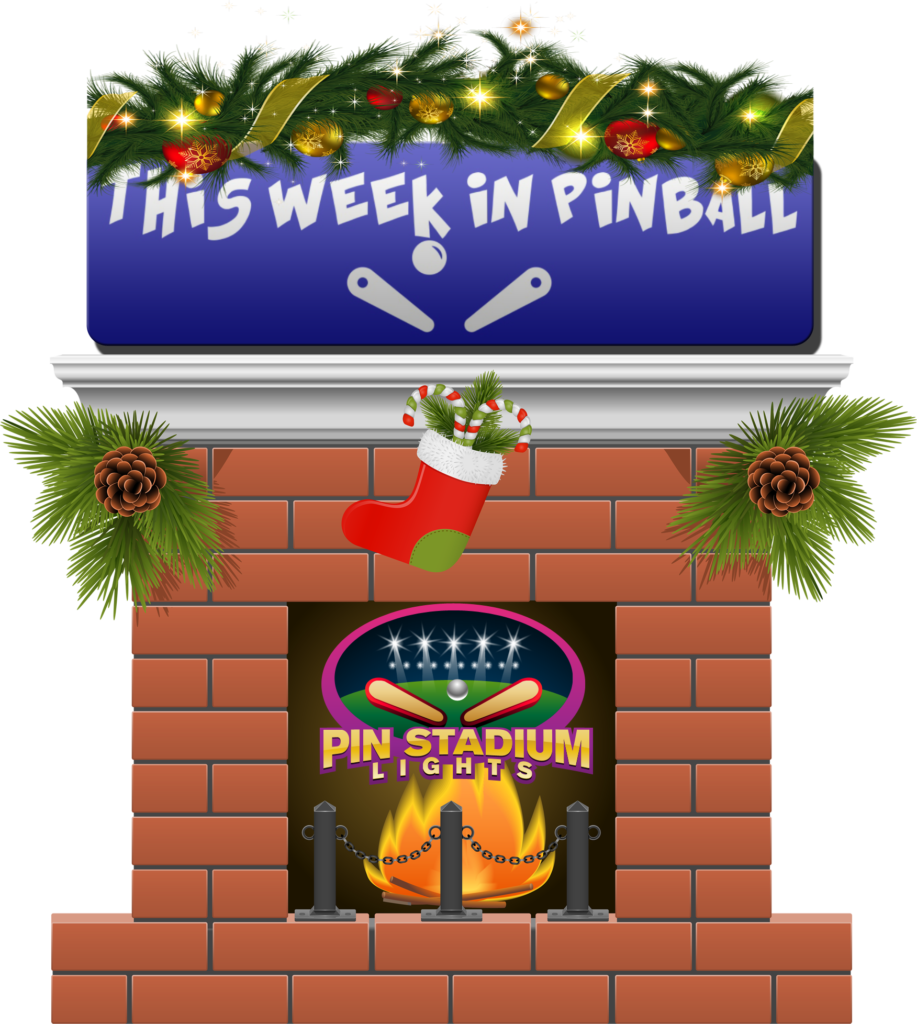 If its hard to see your ball on the playfield
Fear not, a new mod has been revealed
You need to check out Pin Stadium Lights
Even if their marketing causes forum fights
10% off Pin Stadium Lights: Save 10% off your purchase at pinstadium.com by entering promo code "twip"!
---

What's Happening with PAPA 21?
The PAPA World Championship, which is one of the four tournaments considered to be a Major Championship in the sport (yep) of pinball, has not been scheduled for 2018 yet. There has been a lot of speculation as to if and when the tournament would be held. Last year, PAPA 20 was won by Escher Lefkoff and was held April 5-9, 2017. PAPA is currently in the midst of selling their current building and searching for a new building, and have yet to schedule PAPA 21.
We received an update on Tilt Forums last week that PAPA 21 would NOT happen in early 2018 (the past several years it has been held early in the year). PAPA also declined the invitation to be part of the Stern Pro Circuit since they do not yet have a firm date or facility. TWIP will keep you updated as more details are released.

The Queensland Pinball Championships
Congrats to Luke French who beat out Brett Goodwin to win the Queensland Pinball Championship in Australia. The championship was streamed by Jack Danger of Dead Flip and got quite a bit of news coverage, including the video in this tweet, this article, and this video where Jack Danger is referred to as an "international pinball sensation"!
**Previous tweet from Jack Danger:
My manager to all these rock-stars and managers "This is my client, Jack Danger! He's a pinball celebrity!"
Them: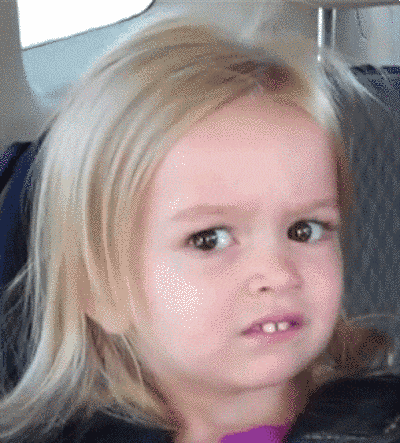 Victory Laps – End of Post Bonus

MATCH! – Next game…what is Coming Up on This Week in Pinball
We've recently learned more about the "5 Days of Deeproot" and will releasing that info soon
A deep dive into American Pinball's Houdini will soon be released with Likes, Dislikes, Rules, What We Know, and more
We'll soon be releasing an interview with a top pinball designer – stay tuned!

Get alerts for new posts from This Week in Pinball – follow us on Facebook, Twitter, or sign up by email:
Have a scoop or anonymous rumor for next week? Email us at thisweekinpinball@gmail.com
---
Upcoming Games and Rumors
Stern Pinball
Most Recent Titles
Aerosmith
AC/DC Vault Edition
Star Wars
Guardians of the Galaxy
Announced/Confirmed
Rumors of Future Titles
Iron Maiden?
Jurassic World?
Deadpool?
Pulp Fiction?
New Ka-Pow Title?
Steve Ritchie Unlicensed?
Keith Elwin Game?

Spooky Pinball
Most Recent Titles
Rob Zombie's Spookshow International
Dominos (*contract game)
Jetsons (*contract game)
Total Nuclear Annihilation (*contract/house game)
Announced/Confirmed
Alice Cooper's Nightmare Castle
Ben Heck's game

American Pinball
Most Recent Titles

Dutch Pinball
Most Recent Titles
Bride of Pinbot 2.0
Bride of Pinbot 3.0 (on hold)
The Big Lebowski (production issues)

Circus Maximus
The Pinball Circus Remake
Kingpin?

Silver Castle Pinball
Jersey Jack Pinball
Most Recent Titles
Wizard of Oz
The Hobbit
Dialed In
Pirates of the Caribbean
Rumors of Future Titles
Toy Story?
Willy Wonka?
The Muppets?

Chicago Gaming/Planetary Pinball
Most Recent Titles
Medieval Madness Remake
Attack From Mars Remake
Rumors of Future Titles
Monster Bash Remake?
Big Bang Bar Remake?
Cactus Canyon Remake?

Heighway Pinball
Most Recent Titles
Full Throttle
Alien (shipping)
Rumors of Future Titles
Queen?
Barry Oursler Licensed Theme
Barry Oursler UnLicensed Theme

P3 (Multimorphic)
Lexy Lightspeed
Cannon Lagoon
Cosmic Cart Racing

Homepin
Thunderbirds (coming soon)

Phénix Pinball

Deeproot Pinball
Retro Atomic Zombie Adventureland?
Alice in Wonderland?
Magic Girl?
**TWIP dreams of the day
Harry Potter Pinball
will be added to these rumors. Ms. Rowling, I'd be willing to give Dobby ALL my socks if you approve this!

Get alerts for new posts from This Week in Pinball – follow us on Facebook, Twitter, or sign up by email: